They have a larger online following than Oprah Winfrey or Obama, yet you might not know their name. These are Chinese celebrities with the most fans on Sina Weibo. A top 10 overview by What's on Weibo.
While American pop stars Justin Bieber and Katy Perry are the leaders of Twitter in terms of followers, there are celebrities with an equally large fanbase on China's biggest social media platform Weibo – although these are names that are less well-known outside of China.
Many of the names in this updated list also appeared in our 2015 list of Weibo's biggest celebrities, but some things have changed over the past 1,5 years. For one, Chinese actress Xiena has skyrocketed from the fourth to the first place, as she gained an astonishing 18 million (!) fans within a relatively short time frame.
The 28-year-old 'AngelaBaby' is new to the list. Although she already started her acting career back in 2007, she has become especially popular over the past few years, along with another newcomer to this top 10, Yang Mi.
One of the reasons why four big names have exited this list, including the super popular actress Fan Bingbing, is not necessarily that they are not popular anymore, but just that the numbers of followers for other popular stars on Weibo have increased so dramatically.
In 2015, our 'number 10' had 38 million fans on Weibo; now the last name in this list has an incredible 66 million followers.
These numbers show the heightened popularity of Sina Weibo as a social media platform over the past year. Having been predicted to be 'on its way out' some time ago, Weibo has actually seen a huge revival in in 2016.
What is noteworthy about this list is that it does not contain any 'internet celebrities' (网红 wanghong), meaning people who have become self-made online influencers through the internet, for which Weibo has become known over the past 1-2 years. One example is comedian Papi Jiang, who became famous by posting funny videos of herself. Nevertheless, the biggest Weibo stars are still the 'traditional celebrities' in the sense that they have made their big breakthrough through TV or cinema.
Many of them simply have become so big on Weibo because they were among the first celebrities to join the platform since its beginning in 2009. Big names in this list, including Yao Chen, Chen Kun, and Guo Degang, already had over 54 million followers on the platform in 2013.
Here we go with our updated list of Weibo's biggest stars of 2017:
1.
Xie Na
谢娜
90.485.623 followers.
The absolute number one this list is the 'Queen of Weibo' Xie Na (1981), also nicknamed 'Nana' – an extremely popular Chinese singer, actress and designer. One of the reasons she has become so famous in mainland China is that she is the co-host of Happy Camp (快乐大本管), which is one of China's most popular variety TV shows. She presents the show together with, amongst others, colleague He Jiong, who is the number two in this list.
Xie Na stars in many popular Chinese films and television series. She has also released several albums, founded a personal clothing line, and published two books.
Before getting married to Chinese singer Zhang Jie, Xie Na was in a 6-year relationship with her Happy Camp colleague Liu Ye.
Xiena made headlines in March 2017, becoming #1 trending topic on Weibo, when she announced she would go to Italy as an overseas student to study design.
2.
He Jiong
何炅
83.883.937 followers
He Jiong (1974) has been the host of China's popular Happy Camp TV show for over ten years. He is also a singer, actor, and used to be an Arabic teacher at Beijing's Foreign Studies University. Chinese media have called He Jiong "a key figure in China's entertainment industry."
'Happy Camp' (快乐大本馆) is a prime time variety show aired by Hunan TV. It is one of China's most popular TV shows in China. With a viewership of tens of millions, it often holds first place in China's total viewing ratings.
3.
Chen Kun
陈坤
81.067.976 followers.
Chinese top actor and singer Chen Kun (1979, Chongqing) is known for his roles in, amongst others, Painted Skin and Balzac and the Little Chinese Seamstress.
Chen Kun, sometimes also known as Aloys Chen, is not only popular because of his acting work, but also for his looks – he is known to have a large gay fanbase. He is not shy about his looks, and likes to post a lot of photos of himself on his Weibo page.
4.
AngelaBaby
杨颖
80.660.742 followers.
'Angelababy' (nickname for Yang Ying, 1989) has practically become a household name in China over the past few years. The actress and model started her acting career in 2007 and has taken on many roles in different movies and TV dramas.
Angelababy especially made headlines when she married Chinese famous actor Huang Xiaoming in 2015 and took extravagant pre-wedding photos in Paris. In the same year, she also set off a firestorm of debate when she underwent a medical examination to prove that she did not have facial plastic surgery to defend herself in a court case against a beauty clinic.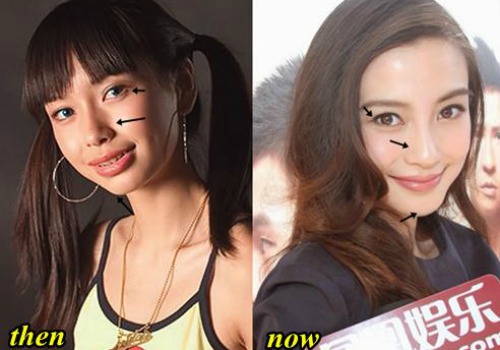 Angelababy is one of China's "New Four Dan Actresses" according to the 2013 Southern Metropolis Daily, meaning she is generally perceived as one of China's most bankable actresses.
5.
Yao Chen
姚晨
80.570.259 followers.
In our 2015 list of Weibo's biggest celebrities, Yao Chen was ranking first with 78 million followers. Although she has gained two million fans since then, she has dropped a few places in this list.
Fujian-born Yao Chen (1979) is a Chinese actress and Weibo celebrity, who was mentioned as the 83rd most powerful woman in the world by Forbes magazine in 2014. Being the first-ever Chinese UNHCR Goodwill Ambassador, she is also called 'China's answer to Angelina Jolie' (Telegraph).
Yao Chen was featured on the 2016 Pirelli Calendar.
Yao Chen is not necessarily China's number one actress, but she was one of the first celebrities to share her personal life on Weibo since 2009, and interact with her fans. On Weibo, she talks about her everyday life, family, news-related issues, work, and fashion. She posts personal pictures every day.
The combination of her popularity due to acting work, combined with her frequent Weibo updates and closeness to her fans, have made Yao Chen a huge Weibo celebrity.
6.
Zhao Wei aka Vicky Zhao
赵薇
79.420.172 followers.
Vicky Zhao (1976) is a Chinese film star, singer, entrepreneur and director. She is also known for her work as the face for various brands, which has added to her wealth: she was named the world's wealthies working actress by Forbes in 2015 .
Together with actresses Zhang Ziyi, Zhou Xun and Xu Jinglei, she belongs to China's 'Four Dan Actresses' (四大花旦, the four greatest actresses of mainland China) from the early 2000s. In the list of the 'New Four Dan actresses', there is Angelababy, number 4 in this list, who ironically is now the wife of Zhao's former partner.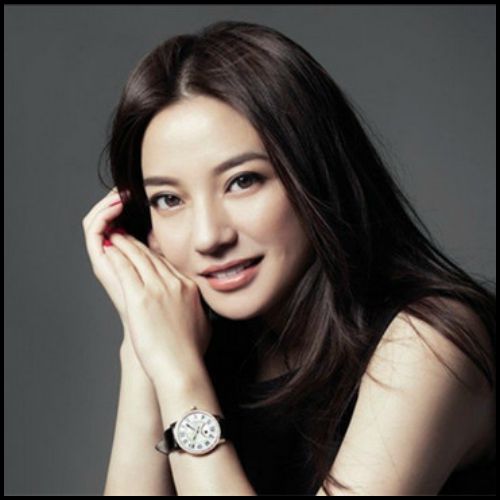 Zhao is now married to Huang Youlong. The couple made it to a list of the world's wealthiest young billionaires in 2016.
Zhao Wei regularly updates her Weibo, where she posts about her work as an actress, her photoshoots, and her ambassador work for good causes.
7.
Ruby Lin / Lin Xinru
林心如
74.488.043 followers.
Ruby Lin Xinru (1976) is the first Taiwanese name in this list. She is an actress, producer, and singer, who especially became famous because of her role in TV drama My Fair Princess (1998). Since then she has starred in many different TV series.
Ruby was recently married to actor Wallace Huo, who currently stars in popular Chinese TV drama Ruyi's Royal Love in the Palace (如懿传). They just had their first baby.
8.
Yang Mi
杨幂
70.988.043 followers.
The beautiful actress and singer Yang Mi (1986) gained fame and popularity through her various roles in Chinese hit tv dramas. Born in Beijing, Yang started her acting career at the age of 4.
She is currently starring in Eternal Love (三生三世十里桃花) and previously played in the tv hit The Interpreters (亲爱的翻译官). Yang is now seen as one of China's biggest actresses. She recently became the brand ambassador for Estee Lauder (雅诗兰黛).
9.
Guo Degang
郭德纲
67.599.282 followers.
Guo Degang is a Chinese comedian (1973) and known for his 'xiangsheng' (相声), a traditional Chinese comedic performance in the form of a dialogue between two performers. He is also known for appearing at China's CCTV New Year's Gala.
Throughout the years, Guo has become a trending topic on Sina Weibo multiple times, undoubtedly adding to his popularity on the social media platform.
One of Guo Degang's Weibo posts caused controversy in 2013, when the comedian posted a poem about karma the day after Beijing TV director Wang Xiaodong passed away.
Guo Degang also caused a Weibo hype when he announced on Weibo in 2015 that he would venture into the wine business.
In 2016, the comedian had a public falling-out with his student Cao Yunjin, who accused him of exploiting his students. The huge public row attracted much attention, with many netizens supporting Guo in the ordeal.
10.
Jimmy Lin
夢想家林志穎
66.969.957 followers.
Jimmy Lin (Lin Zhiying, 1974) is a famous Taiwanese actor and singer and race car driver. He is one of the top rally racers of China, but is also very successful in his showbiz career as actor and singer.
Over the past few years, Lin's participation in the Chinese hit reality show Where Are We Going, Dad? has contributed to his success on Weibo.
For some time Lin dated Ruby Lin, number 7 on this list. Now he is married to model Kelly Chen with whom he has three children.
He regularly updates his Weibo profile, talking about his work, his personal life, and posting pictures of him with his race cars.
– By Manya Koetse
Follow @WhatsOnWeibo
©2017 Whatsonweibo. All rights reserved. Do not reproduce our content without permission – you can contact us at info@whatsonweibo.com.