China's E-Learning Revolution: The 10 Hottest Chinese Online Education Companies of 2016
The latest digital developments in the booming business of e-learning in China, and the 10 hottest players in the field in 2016.
China's rapid digital developments have greatly impacted people's lives in many ways. It has not only changed how people talk, shop, pay, or even date – it has also changed how they learn. The increasing popularity of cyber schools is bringing about major changes in China's education system. What's on Weibo covers the latest developments in the booming business of e-learning in China, and introduces the 10 hottest players in the field. 
Online learning has become increasingly popular in China over the past few years – it is arguably one of the hottest topics in China's tech industry today. The rise of e-education (在线教育) has made it possible for people to study any topic they like, no matter how old they are, where they live, or what they do. Moreover, compared to traditional education, online education is relatively cheap, making education more affordable and accessible to people from all layers of Chinese society. In this way, online education is a source of opportunities – both for e-learners and e-learning companies.
Education is generally deeply valued in China – a fact that is backed up by the numbers. In the PRC, education is in the top things that households generally spend the most money on, besides spending on housing and medical services. A large part of that education money is now being spent on digital education (Zi 2016, 36).
78 million online learners
Although China's online education providers have been around since as early as 1998, it wasn't until the 2011-2013 period that the market really exploded. There are now around 2.6 new schools coming online every single day, which has made China's online learning market grow from around 500 institutions in 2012 to well over 4200 – and counting – in 2016. According to The China Online Education Report 2015-2020, the number of people studying online in 2014 was estimated at a staggering 77,97 million.
But experts say the popularity of online education in China is nowhere near its peak yet. With less than 30% of Chinese netizens currently using online education, an ever growing internet population, and a rising middle class, the market is expected to continue to grow an annual 15%. The coming decade will therefore be pivotal for China's e-learning business (Sohu 2016; Zi 2016, 36).
Getting into the MOOC
The so-called MOOC (Massive Open Online Courses) are an important part of the online education business. [blendlebutton] MOOC are live-broadcasted classes that can be followed by a large audience of online students at the same time. Classes are often free, providing high-quality teaching. Students can sometimes get certificates upon completion when they pay a fee.
For universities, MOOC platforms give them a channel to raise their (international) profiles and prestige, to showcase their top professors, and share their own perspectives and methodologies with a worldwide audience (Confederation Swiss 2014). MOOC give e-students the opportunity to follow courses from prestigious universities like Harvard of Stanford, no matter where they are.
Although the first MOOC were already held since 2001 in the USA, they didn't become especially popular until 2012, which was hailed as 'The Year of the MOOC' by the New York Times. What 2012 was for MOOC in the West, is what 2013 meant for MOOC in China, when local MOOC (幕课) platforms started to mushroom.
TopU.com (顶你学堂) was the first purely Chinese platform, set up in October of 2013. Other big Chinese MOOC players are Kaikeba (开课吧) and Xuetang X (学堂在线), and Coursera Zone – a collaboration between China's Netease and American MOOC giant Coursera.
China's biggest MOOC platform is the MOOC Academy (@MOOC学院) by Guokr (果壳网). Guokr closely collaborates with various Chinese and international MOOC providers.
A good year for cyber class?
According to recent news articles, 2016 has again been a specifically booming year for online education in China. By now, 42% of all Chinese netizens are allegedly planning to pay for online education now or in the future, and many companies are not afraid to invest large amounts of money in this fruitful market.
Although the booming market is tempting for many young start-ups, and 2016 has proven to be a good year for many e-learning companies, more start-ups are also closing down now that their business models turn out to be unprofitable.
A report from China's Internet Education Research Institute has revealed that only 5% of mainland online education firms earned a profit in 2015, and that most online education companies need to be able to sustain losses for their first years of business before becoming profitable. Those who do succeed, however, can grow very big very soon.
China's hottest online education companies
Big Chinese tech companies like Tencent or China Mobile are eager to invest in promising startups. This is a top ten of Chinese online education companies who are currently the most well-funded and most promising startups of the first half of 2016 (Netease Tech Report 2016; Education Net 2016; Sohu 2016):
1. 51 Talk (无忧英语)
Known as the "No.1 online English school in China", 51talk was founded in 2011 and has since become the largest online English education platform in China, both for adults and children. Run by CEO Huang Jiajia (黄佳佳), 51Talk provides one-to-one teaching services for approximately 15 RMB (2.2US$) per class. The company currently has 10,000 part-time and full-time teachers, of which the majority is based in the Phillippines. Students can choose their private online teachers through the 51talk app, which also reflects the ratings of the tutor. The company has recently done some smart marketing moves by turning popular Chinese tennis star Li Na, who is known for her well-spoken English, into 51Talk's official ambassador.
2. Koolearn (新东方在线)
Run by CEO Sun Chang (孙畅), New Oriental's Koolearn was established in 2000. The online education network offers over 1,200 online courses to over 8.5 million registered users. New Oriental currently is the largest provider of private educational services in China, based on the program offerings, student total and geographic presence. Their courses cater to a large audience, from graduate students to middle school kids. Topics vary from different languages to medicine and finance. A beginner's online Japanese course is available from 1980RMB (±300US$).
3. XS Teach (郉帅教育, literally 'Xing Shuai Education')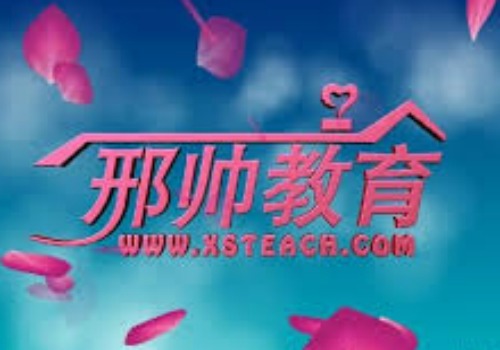 Named after founder Xing Shuai (郉帅), Guangzhou-based XSteach started in 2008 as a website for learning Photoshop. It then quickly expanded and is currently offering 300 courses in 20 subjects, mostly in the areas of graphics, images, video, and design. The company profited from the rising popularity of vocational schools in China, as it gives younger generations the hope for better jobs and better incomes. XSTeach offers live-broadcasted lessons, online videos and VIP courses.
4. Yuanfudao (猿辅导)
Online education startup Yuanfudao is aimed at Chinese middle and high school students who are preparing for exams. According to Technode, the company was recently boosted with 40 million US$ by Chinese tech giant Tencent. E-learners can use the Yuanfudao app to connect students with tutors, who livestream through the app. Courses are priced as low as 1 RMB ($0.15 USD) for a one-hour lecture. Yuanfudao claims on their homepage that they currently cater to over 1.6 million students.
5. Lao-A E-Commerce Platform 老A电商学院
This is China's 'most qualitative' training program for people who want to learn about the world of e-commerce and selling on Taobao. This online e-commerce education platform offers courses in becoming successful on Taobao or in market analysis. CEO Wu Yuanshi (吴元轼) received a 140 million RMB (±21 million US$) investment earlier this year from Guotai Junan.
6. Crazy Teacher (疯狂老师)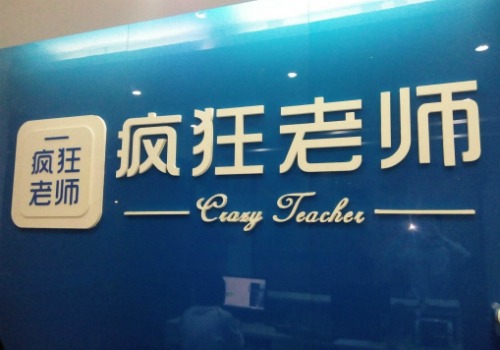 Crazy Teacher, also known as Entstudy, is an after-school tutoring platform that allows parents to find a tutor for their children who will then come to their home to teach. The platform also has a live streaming teaching app with paid courses that students can follow from their homes. The company recently raised an investment of 120 million RMB (18 million US$) by Greenwoods Investment with participation of existing investors Tencent and Yuanxi Capital. According to Edweek, the money will be used for the development of a new livestreaming platform called Dingdang Classroom.
7. ABC360
"The best online English School in China!", and "aiming to become the best and largest leading professional online English lesson provider to young and motivated professionals in China" – this is how ABC360 advertises itself. The English school, headquartered in the Philippines, was founded by Li Jing (李晶) and his wife in 2011. They recently received a 15 million US$ investment from capital firm Guo Jin Capital.
8. Sanhaowang (三好网)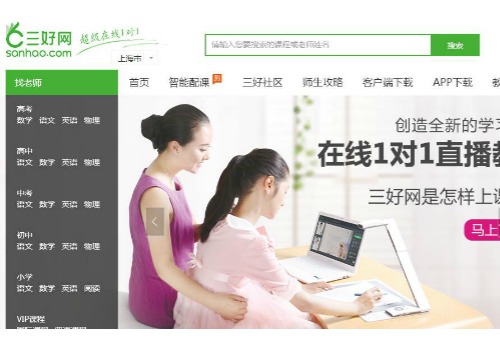 Sanhaowang is probably the company name that has been least well-known until now, and has been hardly (or not) mentioned by English media yet – although it is considered a rising star in the world of online education. Particularly aimed at middle school students, Sanhaowang provides a one-on-one digital education platform that revolves around its desktop platform where students and teachers can log in to meet online. Both teachers and students have a writing tablet with a camera aimed at it, so that both sides can see what the other is writing [see their introduction video on Youku]. CEO He Qiang (何强) received a total of 75 million RMB (±11.2 million US$) in investments this year.
9. XDL or 'Lamp Brother' (兄弟连)
XDL, founded by Li Chao (李超), currently is the leader in China's online IT education. It also one of the online education companies that has been around for the longest time; it celebrated its 10-year-anniversary this year. The company offers courses in Android technology, mobile gaming, Java, iOs and more.
10. Zhiyou Education (致优教育)
Founded by Ren Yanghui (任洋辉, former CEO assistant at Xueda Education), Zhiyou Education is a digital tutoring company that trains students one-on-one, both online and offline – teachers will also give classes at students' home. The teaching cycle of Zhiyou uses the iPad as its main tool, which records student's learning data and teachers' teaching data with an online system. Zhiyou also offers live-streaming classes to rehearse lessons. Legend Capital invested 60 million RMB (US$9.2 million) in the company earlier this year.
Start of a revolution
Besides the top 10 of online education companies that are currently most booming, there are a myriad of other successful startups and established Chinese e-learning companies. While China's domestic online education continues to grow steadily, an entire new generation is now growing up while learning to count and read through games on tablets and mobile phones. As Sanhaowang's CEO He Qiang recently said in an interview: "Communicating through screen has become part of the nature of the post-2000 generation."
'Mobile' is one of the key words when talking about the future of digital education in China. Right now, China has 710 million internet users. Approximately 92% of people connect to the web through their mobile phone and a quarter of them solely access the internet through mobile. This means that digital education companies will start working more and more through only apps and/or tablets, which is what companies like Zhiyou Education are already doing. Chinese media outlet Investment Bulletin recently reported on Weibo that already over 59% of China's online education users are mobile-based, indicating that mobile education is becoming mainstream within the online education market.
Big data and data technology are other important keywords for the future of online education. By analysing specific student groups and education materials, companies can continue improving their platforms and keep on customizing learning content to suit the (age) groups they are catering to.
With an ever-growing user group, greater technological possibilities and the new tech-savvy generations who practically grew upo with a phone in their hand, the past decade has only shown us what online education might be; this is just the beginning of China's education revolution.
– By Manya Koetse
Follow @WhatsOnWeibo
References
Confederation Swiss (Embassy of Switzerland in China). 2014. "Situation Analysis: Massive Open Online Courses (MOOCs) in China." http://www.swissnexchina.org/wp-content/uploads/sites/4/2014/08/MOOCS-in-China.pdf [6.8.16]
Education Net. 2016. "十大知名的网络教育网站排行榜 [Top Ten Most Well-Known Online Education Platforms]." 7CXK, January 5. http://www.7cxk.net/Article/xinxihua/201601/57651.html [7.8.16].
iWeb Choice. http://www.iwebchoice.com/html/class_38.shtml?3Months
Netease Tech Report. 2016. "中国在线教育2016上半年融资前10强出炉." Netease Technology, July 7. http://finance.ce.cn/rolling/201607/12/t20160712_13749319.shtml [7.8.16].
Sohu. 2016. "2016中国十大教育辅导机构排名榜 []." Sohu, April 29. http://mt.sohu.com/20160429/n446860195.shtml [7.8.16]
Sohu Education (搜狐教育). 2016. "2016年中国在线教育行业市场现状及发展趋势分析 [China's 2016 Online Education Market State and Development Trend Analysis]." Sohu Education, July 6. http://www.54hei.com/newweb/jsp/news8.jsp [6.8.16].
Tian Feng. 2014. "China in the Mass Consumption Stage." In: Peilin Li (ed), People's Livelihood in Contemporary China: Changes, Challenges and Prospects, 71-85. London: World Scientific.
Zi Tong (子瞳). 2016. "在线教育红海中的厮杀 [Online Education: The Fight in the Red Sea]". 新商游 [The New Traveling Merchant], July 8: 35-43.
©2016 Whatsonweibo. All rights reserved. Do not reproduce our content without permission – you can contact us at info@whatsonweibo.com.
[/blendlebutton]
What Are Weibo's "Super Topics"?
Explaining Weibo's "Super Topics"
What are Weibo's "Super Topics" (超级话题) and what makes them different from normal hashtags?
Over the past year, Weibo's so-called "Super Topics" (超级话题) have become more popular on the social media platform as online spaces for people to connect and share information.
Weibo's "super topic" function has been around since 2016. The function allows Weibo users to create and join interest-based content community pages that are online groups separated from the main Weibo space. One could perhaps compare these Weibo Super Groups to 'mega-threads' or 'subreddits' on Reddit.
These are the most important things to know about Weibo's Super Topics:
#1 A Super Topic is Not the Same as a Hashtag
Similar to Twitter, hashtags make it possible for Weibo users to tag a topic they are addressing in their post so that their content pops up whenever other people search for that hashtag.
Different from Twitter, Weibo hashtags also have their own page where the hashtag is displayed on top, displaying how many people have viewed the hashtag, how many comments the hashtag is tagged in, and allowing users to share the hashtag page with others.
A Super Topic goes beyond the hashtag. It basically is a community account where all sort of information is shared and organized. People can 'follow' (关注) a Super Topic and can also 'sign in' (签到).
On the main page of every Super Topic page, the main subject or purpose of the super topic is briefly explained, and the number of views, followers, and posts are displayed.
A super topic-page can be created by any Weibo user and can have up to three major hosts, and ten sub-hosts. The main host(s) can decide which content will be featured as essential, they can place sticky notes, and post links to suggested topics.
#2 A Super Topic Is a Way to Organize Content
Super Topic pages allow hosts to organize relevant content in the way they want. Besides the comment area, the page consists of multiple tabs.
A tab right underneath the main featured information on the page, for example, shows the "sticky posts" (置顶帖) that the host(s) of the page have placed there, linking to relevant information or trending hashtag pages. Below the sticky notes, all the posts posted in the Super Topic community are displayed.
One of the most important tabs within the Super Topic page is called "essential content" (精花), which only shows the content that is manually selected by the host(s). This is often where opinion pieces, articles, official news, or photos, etc. are collected and separated from all the other posts.
Another tab is the "Hall of Fame" (名人堂), which mainly functions as a reference page. It features links to the personal Weibo pages of the super topic page host(s), links to the Weibo pages of top contributors, and shows a list of the biggest fans of the Super Topic. Who the biggest fan of the page is, is decided by the number of consecutive days a person has "checked-in" on the page.
#3 Super Topics Are a Place for Fans to Gather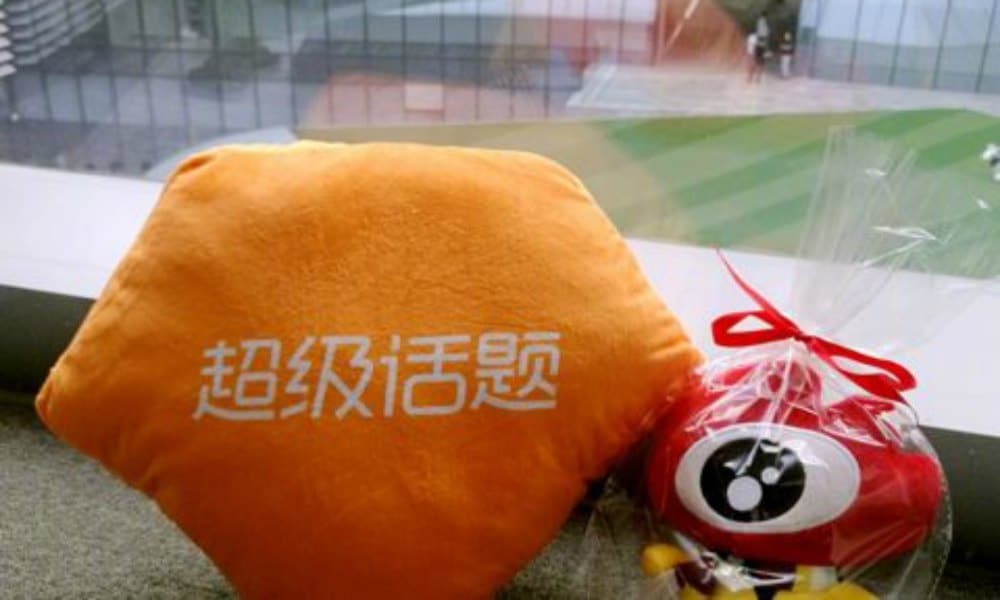 Although a Super Topic could basically be about anything, from cities to products or hobbies, Super Topics are often created for Chinese celebrities, video games, football clubs, or TV dramas.
Through Super Topic pages, a sense of community can be created. People can be ranked for being the most contributive or for checking in daily, and comment on each other's posts, making it a home base for many fan clubs across China.
The host(s) can also help somebody's page (e.g. a celebrity account) grow by proposing them to others within the group.
Super Groups are ranked on Weibo based on their popularity. This also gives fans more reason to stay active in the group, making their Super Topic top ranking within their specific category (TV drama, food, photography, sports, games, etc).
What makes the Super Topic group more 'private' than the common Weibo area, is that people posting within the Super Topic can decide whether or not they also want their comment shared on their own Weibo page or not. If they choose not to, their comments or posts will only be visible within the Super Topic community.
By Manya Koetse & Gabi Verberg, with contributions from Boyu Xiao
Spotted a mistake or want to add something? Please let us know in comments below or email us.
©2019 Whatsonweibo. All rights reserved. Do not reproduce our content without permission – you can contact us at info@whatsonweibo.com
Why Trump Has Two Different Names in Chinese
Why does 'Trump' have multiple names in Chinese?
First published , updated version published March 7, 2019
It is confusing even for Chinese netizens and journalists: why does Donald Trump have multiple names in Chinese? And which is the right one to use? What's on Weibo explains.
Donald Trump has two most commonly used different names in Chinese. In Mandarin*, they are Tèlǎngpǔ (特朗普) and Chuānpǔ (川普). Both names have been used by Chinese mainstream media and netizens for years.
*(Due to the scope of this article, we'll just use the Mandarin pinyin here.)
In the Chinese translation of Donald Trump's autobiography The Art of the Deal (1987), the 'Tèlǎngpǔ' transliteration is used, whereas the translation of the George Ross book Trump-Style Negotiations (2008) uses 'Chuānpǔ' as the Chinese name for Trump.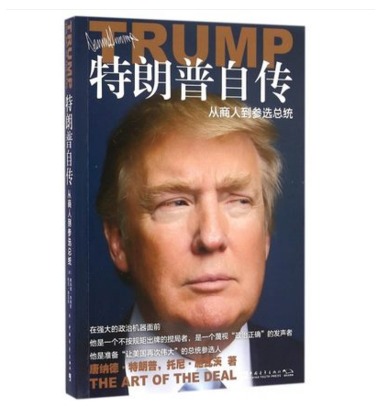 Considering that Trump is making headlines every day, more people are wondering why Trump has two Chinese names, and which one is the correct name to use. There are even discussions about the topic on Chinese social media.
Why are foreign names translated?
Why are non-Chinese names actually translated into Chinese at all? With English and Chinese being such vastly different languages with entirely different phonetics and script, the majority of Chinese people will find it hard to pronounce a foreign name that is written in English.
Writing foreign names or terms in Chinese script has a long history and practical reasons which won't be further elaborated on here. At present, aside from being standardized, it does not just help Chinese speakers to pronounce these words, it also makes it easier to remember them. Most Chinese names usually consist of two or three characters; the first character is the surname, and the last character(s) is the given name.
Translating a name to better adapt to the culture in which it is used does not only happen with English names in China; you often see the same happening with Chinese names in foreign countries.
In that case, the first character (surname) is moved to the back, and the given name changed into an English one. Alibaba's Ma Yun, for example, has become globally known as 'Jack Ma.' Film star Zhao Wei is called 'Vicky Zhao', Tencent's Ma Huateng is known as 'Pony Ma,' and the popular actress Lin Yun is called 'Jelly Lin.'
The right way to translate a foreign name in Chinese
There are multiple ways to translate a foreign name to Chinese. Most commonly, a name is translated into Chinese characters that are phonetically similar to the original name, without necessarily being very meaningful. The transliteration of 'Hillary' (Clinton), for example, is 'Xīlālǐ' (希拉里). 'Bush' is translated as 'Bùshí' (布什).
Another option is to choose a name purely based on meaning rather than phonetics. One example is Elvis Presley, who is called 'Cat King' (Māo Wáng 猫王) in Chinese, which stays close to his nickname "The Hillbilly Cat."
The best option when translating a foreign name into Chinese, however, is to make sure it stays close to its original pronunciation while also using elegant characters. In other words; it is nice when a name's translation makes sense both phonetically and semantically. Marilyn Monroe's last name in Chinese is Mènglù (梦露), for example, which sounds like 'Monroe' and has the characters for 'Dream Dew' – a perfect transliteration for such a dreamy actress.
Even when the characters used for a foreign name in Chinese are not necessarily intended to convey a certain meaning, it is important that they do not have any negative connotations. Nobody wants a character in their name associated with divorce, disease or death – it is believed to bring bad luck.
Another thing is that it is considered helpful for foreign names in Chinese is to maintain a 'foreign flavor' to it, to make it clear that the name is actually a transliteration. To give an example raised in this Nikkei article: President Reagan's name is generally translated as Lǐgēn 里根 in Chinese – the characters being somewhat uncommon for a Chinese name.
The same name could also be written with the characters 李根, very common for a Chinese name, but then it would be difficult to know whether a media report is talking about Reagan the President or just a local Chinese person by the same name. Transliterations of foreign names, therefore, are often easily recognizable as foreign names on purpose.
Trump, Tèlǎngpǔ, and Chuānpǔ
In the case of Trump, his Chinese names are mainly chosen for phonetic reasons, with different sources using different characters. Part of the challenge in deciding the right Chinese translation for his name, is the fact that Chinese does not have consonant cluster 'tr' as one sound.
The Chinese-language Nikkei newspaper dedicated an op-ed written by Chinese scholar Ke Long (柯隆) to the matter, who argues that although it may all seem trivial, it is actually quite confusing and unpractical for president Trump to have more than one name in Chinese.
The Chinese media in Taiwan, Hong Kong, and most overseas Chinese-language media, refer to Trump as 'Chuānpǔ' (川普).* According to the World Journal, the biggest Chinese-language newspaper in the US, it is the only proper way to translate this name, yet most Chinese state media and Chinese-language UK media (such as BBC) all use 'Tèlǎngpǔ.'
* (The Chinese version of The New York Times 纽约时报中文版 is an exception, as 'Tèlǎngpǔ' 特朗普 is generally also used in this publication.)
Author Ke Long explains that Chinese translations of foreign names try to stay as close as possible to the pronunciation of a name in its original language. This is why the name of the city 'Paris' is pronounced 'Bālí' (巴黎) in Mandarin Chinese, staying close to the French pronunciation, and 'Amsterdam' being 'Āmǔsītèdān' (阿姆斯特丹), which follows the city's Dutch pronunciation.
If the British would pronounce 'Trump' as 'te-lan-pu,' then it would thus perhaps be more understandable why media such as the BBC would write Tèlǎngpǔ. But they don't pronounce it like that, Ke Long argues, saying that the use of 'Tèlǎngpǔ' thus does not make sense, and is actually closer to the Japanese way of writing Trump's name ('トランプ': to-ra-n-pu).
More so, the author writes, it does not make sense for Chinese media to take over the British transliteration of the Trump name. Considering Trump is American, Chinese media should follow the translations made by American media. He also notes that if it would be about the Prime Minister of Britain, the Chinese transliteration should follow the one used by the media in the UK.
Although the Nikkei author seems to advocate for a singular use of 'Chuānpǔ' by all media, no Chinese media are necessarily 'wrong' in their transliteration of the name Trump. The 'Tèlǎngpǔ' 特朗普 translation follows the example of outlets such as the BBC, while Chuānpǔ 川普 follows that of other media.
Some Chinese bloggers argue that Chuānpǔ 川普 is the best way to write Trump's name, because the first character, that actually means 'river,' is commonly used in Chinese, making the name sound more 'natural' and easy to pronounce than 'Tèlǎngpǔ.' Moreover, they argue that the Mandarin 'chuan' sound is more appropriate to convey the pronunciation of 'tr' than the 'te-lang' way.
In the end, the reason why Trump has two names most commonly used in Chinese is just a matter of media, with various mainstream outlets adopting different names since Trump first made headlines, and without there being any clear consensus on which Chinese name to use across all these different Chinese-language media platforms around the world.
Chuángpù and Chuángpò?
On Chinese social media, President Trump even has more than two names. There are also netizens referring to him as 床鋪, 闯破 or 床破 (Chuángpù/Chuángpò); these are all transliterations that contain strange or negative characters, making the name unrefined and harsh-sounding on purpose to make the name 'Trump' look and sound bad.
Although there have been online discussions on the right transliteration for the name Trump, it is unlikely that there will be one official Chinese name for the US President in the near future. Xinhua News, China's official state-run press agency, has consistently been using Tèlǎngpǔ 特朗普 for years, and will probably continue to use it.
Many netizens simply use both versions of his name in one post to avoid confusion, and some news reports have even started using both names in its headlines (image below).
Despite the somewhat confusing situation at hand, there are also those who do not seem to mind at all. "Who cares if it is Tèlǎngpǔ or Chuānpǔ anyway?" one netizen says: "In this day and age, we all know who it is we are talking about."
– By Manya Koetse
Follow on Twitter or Like on Facebook
This article first appeared in 2017 and has been republished with various corrections:
– The first version did not properly convey the argument made by author Ke Long in his Nikkei piece, which is more clearly laid out in this version.
– This version has added some extra information coming from sources after 2017.
Spotted a mistake or want to add something? Please email us.
©2019 Whatsonweibo. All rights reserved. Do not reproduce our content without permission – you can contact us at info@whatsonweibo.com