"I Am Fan Yusu" (我是范雨素) (Full Translation)
In late April of 2017, Fan Yusu became an overnight literary sensation in China when her essay "I Am Fan Yusu" was published on online platform Noonstory.com and soon went viral. Here is a full translation of the original Chinese essay. Translation provided by What's on Weibo.
In late April of 2017, Fan Yusu became an overnight literary sensation in China when her essay "I am Fan Yusu" was published on online platform Noonstory.com and soon went viral. Here is a full translation of the original Chinese essay. Translation provided by What's on Weibo.
"I Am Fan Yusu", by Fan Yusu
1
My life is like a book that's dreadful to read – fate has made its bookbinding very messy. I am from Xiangyang in Hubei, and started to do private teaching at the local village school when I was twelve. If I hadn't left, I would have continued to teach and would have become a proper teacher. But I couldn't bear to stay in the countryside and view the sky from the bottom of the well, so I came to Beijing. I wanted to see the world. I was twenty years old then.
Things were not easy after coming to Beijing. It was mainly because I was lazy and stupid, and because I was not skillful with my hands and feet. What other people could do in half an hour, would take me three hours. My hands were too slow – slower than most people. I worked as a waitress at a restaurant and would drop the tray and break the plates. I just made enough money to keep myself from starving. I wasted two years in Beijing; I was the type who couldn't see the flame of my dreams. Then, I rushed myself into marrying a man from the northeast of China.
Within a time frame of just five or six years, we had two daughters. But their father's business was doing worse and worse, and he started to drink heavily every day and became aggressive. I simply couldn't bear the domestic violence and decided to take my daughters back to my village in Xiangyang to ask for help. He never even came looking for us. I later heard he went from Mongolia to Russia. He's probably lying drunk on some Moscow street now. In my hometown, I told my mother that I would go and raise my two daughters myself.
2
During our childhood, my sister and I used to lie leg-to-leg in bed reading novels. When our eyes got tired, we would chat for a bit. I asked my sister: we've read countless biographies, which famous person do you admire the most? My sister said: I cannot see or touch the people described in these books, so they can't really convince me. The person I admire the most is our brother.
"Out of all the people in our lives that we can see and touch, it is our mother I admire the most."
I listened to her, but I could not accept what she said. Sure, we cannot see or touch the people in our books. But out of all the people in our lives that we can see and touch, it is our mother I admire the most. Our brother is nothing but a child prodigy.
My mother's name is Zhang Xianzhi and she was born July 20, 1936. At the age of fourteen, she was asked to become the director of the local Women's Federation because she was a good speaker and problem-solver. She started doing that in 1950 and held that job for forty years, even exceeding the reigning time of Saddam Hussein and Gaddafi. However, that is not why I admire my mother.
When my mother was only a few years old, she was betrothed by my grandfather to the next-door neighbor, my father. The arrangement would later financially benefit my mother's brother. My father was a handsome and elegant man in his younger days, but the relationship between my parents was not good at all and they would fight every day.
For as long as I can remember, the impression I had of my father was like that of the shadow of a big tree: you can see it but it is of no use. He did not talk, his health was not good, and he did not have physical strength. The care for the five children in the house was fully in my mother's hands.
My mother was a rural woman who was born in the evil old society, and she had never attended a single day of school. But she picked out the names for me and my four siblings. She named my oldest brother Fan Yun ['yun' for 'cloud'], and the younger brother Fan Fei ['fei' for 'fly']. She hoped they would grow up like the dragon and the phoenix, riding the clouds and mounting the mist. She gave us three sisters names that were far more casual. My oldest sister was named Fan Guiren, meaning that she was conceived when the osmanthus flowers were in bloom. My other sister was born at the time of the plum blossom, so she should have been named Meiren [梅人 'plum person'] but because it sounded the same as the word for 'moldy person', it was an unlucky name and she was called Fan Meihua [梅花 'plum flower']. I was the youngest child, born when the chrysanthemum flowers were in bloom, so my mother named me Fan Juren ['ju' for chrysanthemum]. When I was twelve, I read that year's most popular romance novel Misty Rain, written by auntie Qiong Yao. I then changed my name into Fan Yusu ['yu' for rain, lit: 'the nature of rain'].
From when he was little, my eldest brother would study independently but he had no talent for going to school. Every night he would rather sleep than study and he did not pass the college entrance exam in the first year. The next year he was also not admitted. My brother was upset and said that if he would not pass the college entrance examination he would leave the countryside. He wanted to become a writer and go to town. Our family is very poor, and with my two sisters both being disabled and having to see doctors for many years, we didn't have a dime. But because brother wanted to be a writer, we had to invest in him. He exchanged the household's wheat and rice for money and bought literary books and classics for it. Without grain, we ate sweet potatoes. Fortunately, not one of mother's five children starved to death, and not one child complained that there was not enough food.
"My mother had five children, and not one of them was worry-free."
My oldest brother read and wrote for several years, but he did not become a writer. He had a very thick literary air about him, he did not care about his appearances, and he would talk a semi-comprehensible gibberish. In the village, these kinds of people would be called "literature drinkers," much despised like the character Kong Yiji in the work of Lu Xun.
However, my brother and Kong Yiji were in different positions, because my brother had our brave mother. Thanks to her, not one person would give my brother a look of disdain.
Mother was very eloquent. When she spoke she sounded like a state leader. She was a matchmaker for a long time, the people in Xiangyang would call her "Red Leaf." She would not charge a penny and just did it to help out – we would call it a volunteer nowadays. In the early eighties of the last century in rural areas, every family had many babies, and the boys would grow up and marry, the girls would grow up to be married off. People with a talent like my mother were most welcome.
That my oldest brother did not become a writer and never left the countryside was not a pressing matter. But it was a big deal for him to get married. In the village, people like my brother were called 'literary madmen,' not worthy of marrying. But since we had such an awesome mother, who could sell black as white, she turned brother's shortcomings into an advantage. With my mother's majestic power and prestige, our dirt-poor household found my big brother a wife as sincere and honest as a spring pagoda tree.
After getting married, my oldest brother was still pedantic. He said to mother that although the village government body was small, it was still part of the government's abuse and corruption. He wanted my mother to quit her job as village official because he found it disgraceful. At that time, although I was young, I thought my big brother was acting silly; what corrupt officials were nibbling on two sweet potatoes for dinner every night?
But my mum did not say anything, and she resigned from the village government after forty years.
Five months after my big sister was born, she got a high fever and developed meningitis. At that time, the traffic was not convenient, and my mother made my fast-running uncle carry my big sister for thirteen miles to the Xiangyang city center hospital. But the hospital could not cure my big sister's disease. My sister did not have a fever, she was mentally retarded.
According to my mother, the injections were too heavy in those days, and she said my big sister had been poisoned by drugs.
Big sister was imbecilic, but my mother never gave up. She believed she had the power to change this. She believed in Western medicine, she believed in Chinese medicine, she believed in spiritual healing, – she would hold on to any remote chance.
Often someone would come to our home telling us that in this or that place there was this immortal person or some spirit. Mother would let father help my big sister to pray to a talisman, and to drink spiritual water. Every time they had hope, and every time they were disappointed. My mother never gave up.
My younger older sister had polio. She continuously received medical treatments until the age of twelve. She had surgery on her legs and then slowly improved.
My mother had five children, and not one of them was worry-free.
3
I used to be very pretentious.
I am my mother's only healthy little daughter, born when she was nearly forty years old. During my childhood, my mother was busy and never paid much attention to me. When I was about six or seven years old, I taught myself to read novels. This is not something to boast about since my sister and cousin could read books as thick as bricks. The only thing that made me really proud of myself as a child, was when I read a vertically printed version of Journey to the West in traditional characters. No one knew it and no one praised me. It was just me being proud of me.
"If a person cannot feel happiness or satisfaction in life, they simply aren't reading enough novels."
At that age, it was easy to become arrogant. My grades were the best of my class. I never paid attention to class, instead I revisited the novels I read in my mind. I must have read the novel Mei Laoyue a thousand times in my mind.
When I was in primary school, the literary publications that came out the most were the 'educated youth literature,' which would teach people about escaping train ticket fares, stealing vegetables from fellow villagers, picking fruit, beat the guard dogs of peasant households, and scheme to make a dog stew.
Looking at these novels, I felt so happy that we were nibbling on two sweet potatoes for every meal. We didn't need to steal, didn't need to fight, there were no people hitting me, and we also had two potatoes, and could do some light reading. At that time, the young me developed a way of thinking that if a person cannot feel happiness or satisfaction in life, they simply aren't reading enough novels.
I didn't just read educated youth literature, I also read Robinson Crusoe, The Mysterious Island, Great Expectations, Oliver Twist, In the World, The Stories of Uncle Lei Feng, The Song of Ouyang Hai, or Golden Light. By reading these novels, I became thoroughly familiar with Chinese geography, world geography, Chinese history, and world history. Just tell me the name of a place, and I know where in the world it is, in which continent. Name a river and I know in which of the world's oceans it flows.
At the age of twelve, I was about to burst. I wrote "walk barefoot to the end of the world" on any blank piece of paper in my room. In the summer vacation when I was twelve, I walked away without saying goodbye and went down south to see the big world.
I chose the south because of a story in a magazine I saw in 1982. It was about a philanthropist who was specialized in taking care of homeless children. She took in a boy from the streets who slept in cement pipelines in the winter and whose legs had frozen and had to be amputated. It left a deep impression on me, and I knew that if I would go and wander around Beijing, my legs could freeze and I could lose them.
"With my short hair and dirty, unwashed face, I looked like a homeless boy nobody cared about."
As I had learned from the seventy-two tricks from educated youth novels, I sneaked in without a ticket and went to Hainan Island, where flowers bloom all year long. There are papaya and coconut trees on the streets. Lying under the tree, you can eat papaya and drink coconut milk. When I grew tired of eating fruit, I went through garbage bins to find something to eat. It was the lifestyle of the heroes in my books. With my short hair and dirty, unwashed face, I looked like a homeless boy nobody cared about. Human traffickers couldn't see my gender and didn't notice me.
But I grew tired of this life. There was no school to go to, there were no novels to read, and there was no mother. I'd wandered around Hainan Island for three months, and decided to return home. I stowed away the entire journey and arrived back to my hometown, returning to my mother's side.
Once I came back, there was only my mother who would still love me with her caring eyes, but my father and eldest brother hated me to the bone and said I had made them lose face. In the village, my oldest male cousin from my father's side went to my mother and said I had made the entire family Fan lose face and that she should give me a good beating and drive me away.
At this time, the twelve-year-old me experienced an awakening. In our Xiangyang village, if baby sons (boys) would leave for several days and come home, it would be a trivial matter. But if a baby girl (daughter) would only leave the home, she would be like the eloped criminal from classic novels. In our village, no girl had ever done such a thing. By leaving home, I had hurt my virtue and shamed my family.
I was embarrassed to face people and was too ashamed to go to school. The crucial point was that I also did not have the courage to wander off. How could I go on living? I was just surviving.
Mother did not abandon me. This time, my child prodigy second eldest brother had finished college, and as a person with a high IQ and EQ became an official. Mother ordered my child prodigy brother to seek a private teacher's job for the twelve-year-old me. He let me teach in a remote primary school and found a place for me.
The years slipped away and crumbled. In the blink of an eye, mother's five children were all grown up. My mother had searched for a medical treatment for my oldest sister for twenty years but still had not cured her illness. In the year my sister turned twenty, she caught a high fever and medical treatment was ineffective. She died.
My second elder sister grew up and became a literature teacher at a rural middle school. When she was teaching, her gifted scholarly boyfriend went to Shanghai to seek a different future. My sister, a thousand classical poems stored in her mind, bitterly said: "Only those who cannot read a single character have a poetic quality." My sister then found an illiterate man who had not attended a single day of school and hastily made arrangements for herself.
My oldest brother was still in the village working on the land. While he was weeding, spading and shoveling, his dreams of becoming a writer were shattered. Big brother is still farming now, and he lives his days in bitterness. He is no longer asking why, nor lamenting his faith.
My second brother who was already accomplished at a young age had turned to gambling at the age of forty. Maybe it was because he had too much luck as an official, but there was only one word for my brother's gambling: losing. My brother took on high-interest loans after losing his money. Before long, he could no longer pay off his debts and would spend every day running, moving, and hiding to shake off debt collectors. He also lost his official title.
Due to the hypocrisy of the world, my brother had no friends or family left. Late at night, he would pace back and forth over the Han River bridge.
At this time, my mother stood up and consoled my brother all the time. Mum said that her forty-year-old son was a good kid. That it was not his fault, that he was misguided by his government official friends.
My mother said that she was sorry that she had not let my brother stay in school longer. If he could have returned, he might have passed the university exam in such a way that he would be admitted to a university in a big city, and would have become a government official of a major metropolis, where the officials are of high quality and where he would not be misguided and would not have become a gambling addict. Mother said: you're not dead, the debt is not bad, there's nothing to be afraid of – just keep on living a good life. With my mother's love, my brother is still living strong.
4
When I returned home to Xiangyang with my two daughters after leaving the violence in my home and my alcoholic husband, my mother was calm and collected and told me not to worry. But my oldest brother avoided me like the plague and wanted me to leave and not cause him any problems.
According to the tradition of rural Xiangyang, adult daughters are like spilled milk, and my mother did not have the power to help me. My mother was a strong politician, but she did not dare to stand up against China's five thousand years of three principles and five virtues. My loving mother told me, it is not important that my baby could not attend school, I will pray to the gods every day that they will give you a way to make a living.
"I understood that I was now merely a passer-by in the village where I was born and raised."
At this moment, I realized I no longer had a home. For us as poor rural people, it is very hard to get by in life, and the affection between family members naturally is not that deep. I did not resent my brother, but I understood that I was now merely a passer-by in the village where I was born and raised. My two children were even more like rootless, floating duckweed. In this world, we only had my mother who loved us.
I took my two children to the capital and became a nanny. I looked after other people's children and had one day off every week. In a rented room in Picun, east of the fifth ring road, my oldest daughter looked after her younger sister.
I was really lucky, as the family where I worked were local tyrants that were on the Hurun list of the rich and powerful. My employer's wife had two children who were already grown up. I looked after the baby of my male employer's mistress.
The mistress of my employer had a boy and a girl, the oldest kid was studying at an international school, the little girl was a three-month-old baby. My employer hired a Shaolin martial arts instructor for his son, and opened a space of three hundred square meters in his own home office building, fitted with pickets, sandbags, and parallel bars….all for the bastard son to use by himself. Besides studying martial arts, he also found him a live-in Renmin University graduate tutor responsible for picking up the child from school and dropping him off, and also guiding him in doing his homework and taking him to martial arts practice. He also taught the six-year-old kid computer programming.
I was only responsible for the three-month-old daughter. The little baby slept irregularly and would often wake up in the middle of the night. I would nurse her and rock her to sleep. At those times I would think of my two girls in Picun. They did not have a mummy to bring them to bed. Would they have nightmares? Would they cry? I kept thinking and thinking, and cried silently. Thanks to the late night, nobody saw my tears.
My female employer was 25 years younger than my male employer. Sometimes I would get up in the middle of the night to comfort the baby, and would see her sitting on the sofa with her delicate make-up, waiting for her husband to come home. Her figure was more graceful than a model's and her face was prettier than that of film star Fan Bingbing. But she was still like an imperial concubine from a Palace drama, painstakingly flattering her husband as if she would not be fed if she did not honor him. Maybe if her predecessors would have enough of the bitter, she would not have put up this useless struggle.
Every time I would absent-mindedly ask myself if I was living in the Tang dynasty, in the Qing dynasty, or if this was the new socialist China. But I had no supernatural powers, I haven't time-traveled!
My eldest daughter made two friends of the same age who did not attend school. One was named Ding Jianping, the other Li Jingni. Ding Jianping came from Tianshui in Gansu, and did not go to school because mum had left dad, and because dad was angry. Dad said that public school did not allow migrant children to attend, and that they could only attend migrant sponsored schools which would have countless different teachers within one semester – the quality of teaching was poor. Anyway, nothing would come of it and he would not let them attend to save some money.
Li Jingni did not attend school because her father had his wife and children in his hometown. He also had Li Jingni by cheating on her with Li Jingni's mother. When Li Jingni's mother discovered she had been cheated, she angrily left. She did not want Li Jingni. The father was a kind-hearted man who did not abandon Li Jingni. But he said that Li Jingni was an illegal child without a residence permit, and that the migrant sponsored school in the city was an illegal school with no credentials. The children attending this school were not registered by the Ministry of Education, and would not be allowed to study in high  school or college. Li Jingni was an illegal person, and did not need to attend an illegal school to become illegal in two ways.
I thought of this unlucky reminder of the Ministry of Education, and wondered who implemented this destructive policy for the children of migrant workers? The newspaper said that the Ministry of Education does this to prevent lower schools from misreporting the number of students, and falsely receiving teaching fundings. But why can't the Ministry of Education punish those minor officials rather than the children of migrant workers?
I had my mother praying for my two children to live happy and long lives. There were three bigger children looking after my youngest child and I felt at ease – my children were doing very well. The three kids would sing the song "Our motherland is like a garden, its flowers are bright-colored" to my younger daughter every day, with great joy.
5
Beijing's Picun [Pi village] where I live, is a very interesting village. Chinese people know that in the suburbs of Beijing, farmers are millionaires because their old real estate has become very valuable. The nouveau riche likes to flaunt their wealth with their cars, watches, and leather bags. We don't do that kind of flaunting in Picun. We flaunt our dogs. We have more dogs than anyone else. I have a friend whom I got to know in Picun, Guo Fulai from Hebei's Wuqiao, and he is a construction worker in Picun who lives in a construction shack. Every day, one of the Picun villagers comes to inspect the shack with an army of twelve dogs, much to the embarrassment of the migrant workers in the shack. Guo Fulai coldly described it in the article "Picun Village Dogs," published in Beijing Literature. It expressed the voice of migrant workers.
"A book that has never been read is like a person that never really lived, and it makes me sad to see."
My landlord was the village secretary, and was regarded as the village's former president. The landlord was a politician, and felt it was beneath him to raise an army of dogs; he just had two. One was a Scotch Collie, the other a Tibetan mastiff. The landlord told me that the Scotch Collie is the world's most intelligent dog and that the Tibetan mastiff is the world's most courageous and fierce dog. The brightest dog and the bravest dog as an alliance – they were invincible. My children lived in the official residence of the Picun retired president, and they had the best security on earth. My children and I felt that this was a happy life.
After my eldest daughter learned to read novels, I continuously went to the Panjiayuan market and many flea markets and waste collection stations to buy over 1000 jin [±500 gram] of books. Why did I buy so much? There are two reasons, one is that it is very cheap to buy per jin, the other is that the books at these waste collection stations are too new. Many are still laminated. A book that has never been read is like a person that never really lived, and it makes me sad to see.
Before, I never wrote essays. But now, if I have the time, I will write a long novel with pen and paper about the previous and current lives of the people I know. I barely went to school and I have no confidence; I will write this to satisfy myself. I already thought of a long title: "To Meet Again." Its story is non-fictional, everything is true. The source of art is in life, and this life is incredible. Every person in my work can be verified. I always think of how I could write this novel even better to please myself.
When the Picun "Worker's Home" started a literature group course, I attended it for a year. I had time to attend the class that year because I needed to take care of my youngest daughter, and I'd found a teaching job in the neighboring village of Yingezhuangcun at a migrant school. The wages at migrant schools are low and everyone would qualify, they gave 1600 [±230$] per month. Later, when my youngest daughter was a bit bigger, she could go to school by herself and buy her own food. I gave up teaching and became a baby-sitter, which paid more than 6000 [±870$] per month. I came back to see my youngest daughter once a week and stopped going to the Worker's Home.
I've always felt that I am an insensitive and weak person. Looking at the newspapers, I would always just look for a basic overview. If you look at the newspapers of the past decades, before migrant workers started coming to the city, so before 1990, the suicide rate of China's rural women was the world's highest. They would hang themselves and make a terrible scene. Since they started working, the newspapers said they did not commit suicide anymore. But then a new odd word appeared: "Motherless Villages." Rural women no longer committed suicide; they ran way. In 2000, I read a report titled "wild mandarin ducks are likely to separate", about the fragile marriages of migrant workers who are living apart from each other. The women who run away also are married women living in a different place.
In Beijing, in these villages within the city, there are many of these migrant children without a mother. Perhaps people like to divide into groups because birds of a feather flock together. The two friends of my eldest daughter both were children like this. Their fate is miserable.
My eldest daughter followed the subtitles on the TV and became literate, reading newspapers and novels. Later, when she no longer needed to take care of her little sister, she started working as a laborer at the age of fourteen. While working hard, she studied more trades. She has turned twenty this year and is now a white-collar worker with an annual salary of 90.000 [±13.000US$]. In comparison, Ding Jianping and Li Jingni of the same age as her, have become screws in the world's factory – because there was no one to pray for them. They are lined up like Terracotta warriors, leading a puppet-like life.
Anyone who has ever raised a cat or a dog knows how they will guard their cubs. Similarly, people are mammals. A woman who abandons her child lives with a bleeding heart.
6
Throughout the many years of my working life, I found that I could no longer trust people. All my contacts were quite superficial, and sometimes I was even afraid to greet people. I helped myself get better through a psychology book, from which I learned it was "social anxiety", also called "social phobia." Once it deteriorates, it can turn into a "clinical depression." It can only be cured with love. I thought of my mother's love for me, and that in this world only my mother will forever love me. I thought about this so hard every day, and my mental condition did not deteriorate.
"I can only be here, writing these words, expressing my shame. What else can I do?"
This year, my mother called me on the phone and told me that our production team was collecting land to build the Zhengwan high-speed train station. The residence permit of my daughters and me and the whole family of my big brother is still registered in the village, where we have land. With the village confiscating land, they only give 23.000 yuan [±3330U$] for an acre. It is unfair. The team leader posted an announcement that every household needed to send a legal representative to file a complaint with the government, and needed to fight for their own rights. Since my brother was out to work, my mother was the only one who could represent our family.
Mother told me that she followed the legal rights team and went to the town hall, county administration, and city hall. Wherever they went, they were pushed back by the youngsters working as guards to maintain social stability. The captain of the legal rights team was sixty years old, the youngest member of the team, and he broke four ribs. The guards were conscientious about my eighty-year-old mother, and they did not push her, but they did pull her away by the arm. In doing so, they dislocated her shoulder.
The acre of land was bought up for 22.000 [±3185$] altogether. Per capita it is already very little, but how can the few people who cannot work continue to live? There are no authorities who want to think about it, there are no people willing to think about their soul. In every corner of the Divine Land, it is this way, and everyone has accepted the misfortunes as decreed by fate.
I think of the cold wind in the first month of the lunar year, and how my 81-year-old mother is still fighting for her children who did not make something of themselves, how she is running for her children. I can only be here, writing these words, expressing my shame. What else can I do?
What can I do for my mother? Mother is a good person. In my childhood, most of the people in our village were picking fights with the immigrants from Jun prefecture behind our house, who moved there to repair the Danjiangkou reservoir. The most famous person of the Jun Prefecture is called Chen Shimei, who was executed by Bao Qingtian. Jun Prefecture city is now underwater. My mother, as a strong person within the village, on top of the pyramid, always appeared to stop the bullying of the immigrants. When I grew up and came to the big city to survive, I became the weak one at the lowest rung of society. As the daughter of a strong rural woman, I was often bullied by people in the city. I would then think: do people bully others who are weaker than they are to get a physiological pleasure? Or is it how genes work? Since then, I have had this idea that I will pass on love and dignity to everyone I meet who is weaker than I am.
Can't you always do something in life? I am incompetent, I am so poor, but I can still do something!
In the streets of Beijing, I embrace every disabled homeless person. I embrace every mentally ill person. I use my hugs to pass on mother's love, to return mother's love.
My eldest daughter told me that since she went to work at a cultural company, she gets a bottle of Huiyuan Juice every day. My daughter is not used to drinking juice. Every day after work, she will take the drink to the homeless grannie who is collecting scraps at the waste bin near the company gate, and she will give it to her.
– – End – –
– Translated by Manya Koetse
Follow @WhatsOnWeibo
[showad block=1]
©2017 Whatsonweibo. All rights reserved. Do not reproduce our content without permission – you can contact us at info@whatsonweibo.com.
Nineteen Eighty-Four Turns 70: Orwellian China and Orwell in China
"We still need independent, courageous thinkers like George Orwell. We still need 1984."
First published
George Orwell's classic Nineteen Eighty-Four turned seventy this week. For a country that is labeled 'Orwellian' so often, it is perhaps surprising that the modern classic, describing a nightmarish totalitarian state, is well-read within the People's Republic of China and is not banned from its bookstores.
"Big Brother is Watching You" is the sentence that people around the world have come to know through the novel 1984 or Nineteen Eighty-Four, that turned 70 this week.
Nineteen Eighty-Four is a novel about a nightmare future in the year 1984. It takes place in a totalitarian state where the Party is central to people's everyday lives and where propaganda, surveillance, misinformation, and manipulation of the past are ubiquitous.
The book revolves around Winston Smith, a citizen of London, Oceania, who works at Minitrue (Ministry of Truth) and who secretly hates the society he lives in with its all-controlling Party, the 'Big Brother' leader, and the Thought Police.
Smith is critical of the workings of the Party and the lies it imposes, which then pass into history and become 'truth'; as the Party slogan goes: "Who controls the past, controls the future: who controls the present controls the past."
"Orwellian China"
There is probably no other country in the world that has been described as "Orwellian" in English-language media as often as China has over the past few years. According to Google Trends, 'China' currently is one of the most related topics people in the US are searching for when they type in the word 'Orwellian' on the search engine.
The topic recently most associated with Orwell's novel is that of China's Social Credit System. In October of 2018, US Vice President Mike Pence addressed China's nascent Social Credit System in a speech on China, calling it "an Orwellian system premised on controlling virtually every facet of human life" (Whitehouse.gov).
Since then, George Orwell and Nineteen Eighty-Four have been used more often to describe developments in China.
'Orwellian' and 'China' come up with more than 28,000 results in Google News alone, the term often being used with any PRC news that relates to technology, government control, and propaganda.
Ironically, many of the news reports addressing 'Orwellian China' and its Social Credit System (SCS) are, in the Orwellian tradition, spreading misinformation themselves, conflating different issues or presenting speculation as fact – see some examples of speculative reporting on the SCS in this list.
But also when reporting on China's growing mass camera surveillance, the Xinjiang internment camps, the launch of the 'Study Xi, Strengthen China' [Xuexi Qiangguo] app, or the increasing use of facial recognition, the comparison to George Orwell's 1949 classic is everywhere in the English language media world today.
一九八四: Orwell's Nineteen Eighty-Four in China
For a country that is labeled 'Orwellian' so often, it is perhaps surprising that Nineteen Eighty-Four is actually not censored or banned in the People's Republic of China (PRC).
Since the first PRC edition of the novel was published in 1979, it has become a famous and well-read work that is available for purchase in Chinese or English in all big bookstores in Chinese cities or online via e-commerce sites as Taobao.com.
The famous sentence "Big Brother is Watching You" translates to "Lǎo dàgē zài zhùshìzhe nǐ" ("老大哥在注视着你") in Mandarin, and often pops up on social media, together with terms such as "doublethink" (shuāngchóng sīxiǎng, 双重思想) or "Thought Police" (sīxiǎng jǐngchá 思想警察).
On Douban, an influential web portal that allows users to rate and review books, films, etc, various editions of Nineteen Eighty-Four (most of them translated by Dong Leshan 董乐山) have been rated with a 9.3 or higher by thousands of web users.
"I like this book, it's just a bit too dark for me," some reviewers write, with others just saying the book is "very scary," or seeing some resemblance with the classic works of Chinese authors such as Wang Xiaobo or Lu Xun.
WeChat blog Vopoenix recently stressed the importance of Nineteen Eighty-Four, writing that the novel is not anti-socialism per se: "What Orwell really opposes is fascism, totalitarianism, and nationalism (..), what he really supports is political democracy and social justice."
70 years later, totalitarianism still has not disappeared, the blog writes: "(..) instead, it has evolved with the times in a more secret way (..). We still need independent, keen and courageous thinkers like George Orwell. We still need 1984."
One Douban reviewer writes about their thoughts after reading Nineteen Eighty-Four, saying: "What scares me is that sometimes people will ridicule North Korea for being so shut off from the world, but what about us? We're like frogs at the bottom of a well, but the scary thing is, we don't even know we're in the well."
"Just a work of fiction to Chinese"?
Public sentiments about the 70-year-old Nineteen Eighty-Four novel bearing a resemblance to (present-day) China are seemingly growing stronger on Chinese social media recently. The book appears in online comments and discussions on a daily basis.
"I finished reading the book today," one Weibo commenter writes: "The biggest thought I had is: this book is very suitable for Chinese people to read."
"I can now imagine what those ten years were like," one Douban user posts, referring to the Cultural Revolution (1966-1976).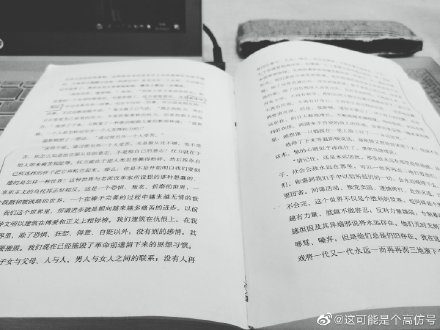 "Nineteen Eighty-Four is the first satirical book I've read that comes close to the situation in China. If you read it, you'll know what I mean," another reader writes.
Different from English-language (social) media, Chinese commenters are not mentioning the book in relation to the country's Social Credit System at all, but in relation to the heightened censorship that China has recently been seeing in light of the China-US trade war, the Tiananmen anniversary, and the Hong Kong protests.
One Weibo blogger writing a critique about the growing "bizarreness" of the "elephant in the room" (referring to all those big China-related issues that cannot be discussed on social media due to censorship) attracted the attention of Chinese netizens earlier this week (see the full translation of post here).
Many commenters spoke about the Weibo post in relation to Nineteen Eighty-Four, especially when the post addressing the censorship was censored itself.
Others also wrote that it seemed "like a miracle" that the book was not banned in China, and some suggested it might still happen in the future.
"It will be forbidden very soon," one Weibo commenter speculates.
"The future is becoming more difficult, really," one netizen recently wrote: "It's nearing 1984 (一九八四), and [we] might not be able to see it later."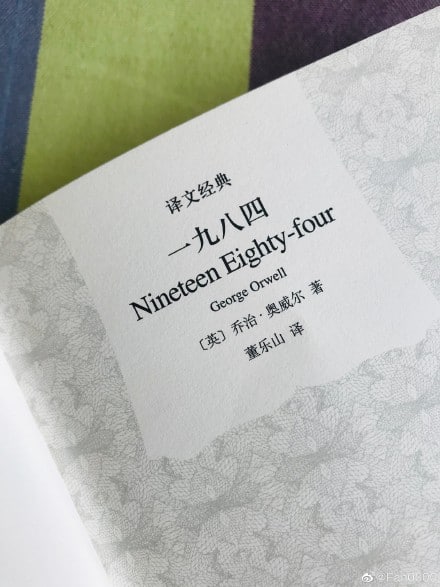 But, in Chinese online media, Nineteen Eighty-Four is by no means only mentioned in relation to China. There are also those blogs or news articles that mention the Orwellian aspects of the story of Edward Snowden, or connect Orwell to Trump's America.
In late 2018, state tabloid Global Times denounced the ubiquitous Western media reports on "Orwellian China." Author Yu Jincui wrote:
"Orwell's Nineteen Eighty-Four is a classic to Westerners, but it is just a work of fiction to Chinese and they are fed up with Orwellian style preaching from Western elites. This kind of conversation will lead nowhere."
But many netizens do not agree with the fictional part. "Nineteen Eighty-Four is not a work of fiction, it is a record of our future," one Weibo user writes.
"Is Big Brother watching me?" others wonder.
"The first time I read it, I just read it," another Douban user says: "The second time I read it, I really started to understand. Here's to George Orwell!"
Despite all speculation on social media, there are no indications that Nineteen Eighty-Four will be banned from China any time soon.
For now, even 70 years after its first publication and 40 years after its first Chinese translation, readers in the People's Republic can continue to devour and discuss Orwell's classic work and the mirror it holds up to present-day China, America, Europe, and the world today.
By Manya Koetse
Follow @whatsonweibo
PS: Some recommended reading on Social Credit in English:
* Creemers, Rogier. 2018. "China's Social Credit System: An Evolving Practice of Control."May 9. Available at SSRN: https://ssrn.com/abstract=3175792.
* Dai, Xin. 2018. "Toward a Reputation State: The Social Credit System Project of China." June 10, available at SSRN: https://ssrn.com/abstract=3193577 or http://dx.doi.org/10.2139/ssrn.3193577.
* Daum, Jeremy. 2017. "China through a glass, darkly." China Law Translate, Dec 24 https://www.chinalawtranslate.com/seeing-chinese-social-credit-through-a-glass-darkly/?lang=en [24.5.18].
* Daum, Jeremy. 2017. "Giving Credit 2: Carrots and Sticks." China Law Translate, Dec 15 https://www.chinalawtranslate.com/giving-credit-2-carrots-and-sticks/?lang=en [27.5.18].
* Horsley, Jamie. 2018. "China's Orwellian Social Credit Score Isn't Real." Foreign Policy, Nov 16 https://foreignpolicy.com/2018/11/16/chinas-orwellian-social-credit-score-isnt-real/ [10.6.19].
* Koetse, Manya. 2018. "Insights into the Social Credit System on Chinese Online Media vs Its Portrayal in Western Media." What's on Weibo, Oct 30 https://www.whatsonweibo.com/insights-into-the-social-credit-system-on-chinese-online-media-and-stark-contrasts-to-western-media-approaches/
* Koetse, Manya. 2018. "Open Sesame: Social Credit in China as Gate to Punitive Measures and Personal Perks." What's on Weibo, May 27 https://www.whatsonweibo.com/open-sesame-social-credit-in-china-as-gate-to-punitive-measures-and-personal-perks/.
* Kostka, Genia. 2018. "China's Social Credit Systems and Public Opinion: Explaining High Levels of Approval" SSRN, July 23. Available at https://ssrn.com/abstract=3215138 or http://dx.doi.org/10.2139/ssrn.3215138 [29.10.18].
Spotted a mistake or want to add something? Please let us know in comments below or email us. Please note that your comment below will need to be manually approved if you're a first-time poster here.
©2019 Whatsonweibo. All rights reserved. Do not reproduce our content without permission – you can contact us at info@whatsonweibo.com
Top 25 Best Fiction Books on China: Understanding Contemporary China through Modern Literary Fiction
A selection of the best modern literary fiction works that provide deeper insights into China.
Literature or modern fiction can be a great way to understand more about a country's culture, history, or society, as it describes events, feelings, atmospheres, and personal stories in a way that history books or more scholarly accounts could never do. This is a top 25 modern fiction works on China compiled by What's on Weibo as recommended reading to get a better understanding of present-day China.
After doing a Top 30 on Best (Non-Fiction) Books to Better Understand China, we felt it was high time to give you a list of recommendations of modern literary fiction works focusing on the People's Republic of China (PRC) that also help to better understand the past and present of this rapidly changing society.
There are hundreds of novels and literary works out there on modern China, and a lot of them are written in Chinese, Japanese, French, Spanish, Dutch, and many other languages – but for the scope of this particular list, we have chosen just to focus on the modern fiction books that have come out in the English language. We leave out fictional works focused on specifically Hong Kong and/or Taiwan here, because a top 25 just would not be enough.
Also, due to the scope of this list, we have selected those works that have come out after 1978, the year of the 'Reform and Opening Up' of China, mainly because this period marks a new era in Chinese literature and literature on China. Note that this list does not necessarily focus on 'Chinese literature' but on 'literary works on China' in general.
The earlier years of modern China have seen so many great literary works that are absolutely pivotal for anyone studying China, Chinese literature, or wanting to understand its past century, from the works of Lu Xun to gems such as Miss Sophie's Diary (1928) by Ding Ling, a Fortress Besieged (1947) by Qian Zhongshu, the works by Eileen Chang or Louis Cha (Jin Yong), that they deserve a list of their own.
These are the 25 books we have selected based on your recommendations and our own. The list is numbered based on the original year of publication. Note that we have provided Amazon links with these books, and most will be available for sale in the US/Europe and elsewhere, but we would also recommend checking out your local thrift stores, Oxfam stores, garage sales etc. because you might unexpectedly find some of these gems there (we sure did!).

● #1 Red Sorghum: A Novel of China (Mo Yan) 
Year first published: 1986/1987 (红高粱家族), English translation 1992 by Howard Goldblatt
Red Sorghum by Mo Yan (莫言, real name Guan Moye, 1955) is a novel that has become very famous both in- and outside of China, one of the reasons being that the renowned director Zhang Yimou turned the novel into a movie in 1988. The novel tells the story of a family's struggles spanning three generations in Shandong from the 1920s to the 1970s, through the Japanese occupation and the Cultural Revolution. The sorghum fields are constantly present throughout the book – it is the heart of the home, the provider of food and wine, and the battleground of war.
When Mo Yan became the winner of the 2012 Nobel prize in literature, some controversy erupted: Mo Yan is one of China's most famous writers, but he is not a "social activist" or dissident, as many other internationally acclaimed Chinese artists and writers are. "Do cultural figures in China have a responsibility to be dissidents?" the Atlantic wrote in 2013. Perhaps the criticism was somewhat unfounded; after all, Mo Yan never asked to win the Nobel Prize. He said: "I hate partisan politics and how people gang up on opponents based on ideology. I like to come and go on my own, which allows me to look on from the sidelines with a clear mind and gain insight about the world and the human condition. I don't have the capability or interest of becoming a politician. I just want to write, quietly, and do some charity work in secret. " Mo Yan is also active on Weibo, where he sporadically shares his calligraphy.
Get on Amazon: Red Sorghum
Also worth reading by the same author:

● #2 Stick Out Your Tongue (Ma Jian)
First published in 1987 (亮出你的舌苔或空空荡荡), English translation by Flora Drew
This book by the exiled author Ma Jian (马建, 1953) definitely deserves a place on this list, even if it was just for the controversy it triggered once it was published. The publication of Stick Out Your Tongue sparked off the notorious "Ma Jian Affair," which has since been called one of the biggest scandals in modern Chinese literature; it led to an immediate ban on the book within mainland China. Stick Out Your Tongue was targeted as an anti-nationalistic book for being "vulgar, obscene," and for "defaming the image of [our] Tibetan compatriots" (Koetse 2009).
Stick Out Your Tongue (SOYT) resumes where Red Dust, Ma Jian's first book, left off, for which the author traveled to Tibet and wrote a book about his experiences. SOYT is almost a dream-like novel. Short stories sketch a dark image of remote grasslands and dilapidated temples; a secretive, haunted place. The book tells about how an aging pilgrim reveals why he gave everything away in a Buddhist penance before walking into the mountains to die. Other stories tell about incest and rape. Although SOYT enraged both Han Chinese and Tibetans, Ma Jian said about the book: "The need to believe in an earthly paradise, a hidden utopia where men live in peace and harmony, seems to run deep in among those who are discontented with the modern world. Westerners idealize Tibetans as gentle, godly people untainted by base desires and greed. But in my experience, Tibetans can be as corrupt and brutal as the rest of us. To idealize them is to deny them their humanity" (89).
Get on Amazon: Stick Out Your Tongue

● #3 Please Don't Call me Human (Wang Shuo)
First published 1989 (千万别把我当人), English translation 2000 by Howard Goldblatt 
Wang Shuo (王朔, 1958) is one of China's most popular and controversial authors, and is known as "the idol of rebellion for the youth" and a 'celebrity writer': most of his works have been turned into movies or TV series (Yao 2004, 432). Because of his cynism and bashing of literature elite, he became known as a "hooligan" writer who is quoted as saying things as: "The key is to make sure you f*ck literature and don't let literature f*ck you."
Please Don't Call Me Human is a satirical and surreal novel on "the worthlessness of the individual in the eyes of the totalitarian state" (Abrahamsen 2011) as the author writes about an Olympic-like Wrestling Competition where China is determined to win at any cost and where the so-called National Mobilization Committee strives to find a man to reclaim China's honour and defeat the big western wrestler.
Get on Amazon here
Also recommended by this author:

● #4 Soul Mountain (Gao Xingjian)
First published: 1990 (灵山), English translation 2001 by Mabel Lee
Gao Xingjian (高行健, 1940), who is best known for his Soul Mountain, won the Nobel Prize in Literature in 2000. Unlike his fellow Nobel Laureate Mo Yan, Gao already left China in 1987, and later became a French citizen (He 2016).
Soul Mountain is largely autobiographical, based on the author's 1983 remote travels to remote areas along the Yangtze river.  The protagonist of the narrative is on a journey to find the fabled mountain Lingshan (Soul Mountain), and along the way, he collects stories, lovers, and spiritual wisdom. The characters in the book are unnamed; instead, they go by pronouns such as "I", "you" or "she," detaching them from their personal names, harboring bigger stories about the origins of humankind and Chinese culture.
Get on Amazon: Soul Mountain
Also recommended by the same author:

● #5 Wild Swans: Three Daughters of China (Jung Chang)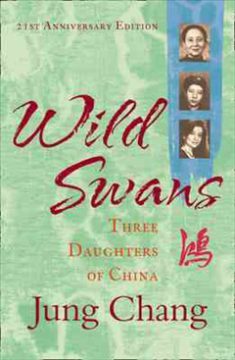 Year first published: 1991
Practically every garage sale or thrift shop nowadays has a copy of Wild Swans lying around since its immense success in the 1990s. The book is often categorized as non-fiction, but reads like a literary novel, and cannot not be on this list; it is an account of the tumultuous Chinese 20th century from the perspective of three generations of women.
Wild Swans is sometimes called an example of 'scar literature' (伤痕文学), a genre that came up after the end of the Cultural Revolution in which authors shared the pain suffered by people during the 1960s, and which basically started with the publication of Lu Xinhua's 1978 story "Scar." Whether or not Wild Swans belongs in this category is up to debate, but what is undeniable is that this book offers a glimpse into an incredible time in the history of China in a personal and captivating way that formal history books could never do. An absolute recommendation for anyone who wants to know more about how the Cultural Revolution and the period before and after affected Chinese women, families, and society at large.
Get on Amazon: Wild Swans: Three Daughters of China

● #6 To Live (Yu Hua)
Year first published: 1993 (活着), English translation 2003 by Michael Berry  
To Live by Yu Hua (余华, 1960) is the novel that was most recommended to What's on Weibo by readers upon asking for people's favorite China books. The book has become an absolute classic, and follows the life of Fugui, a spoiled son of a wealthy landlord, who is changed forever after witnessing and experiencing the hardships of the Civil War and Cultural Revolution.
In 1994, this novel was used for the screenplay of the film by Zhang Yimou, starring Gong Li, which was later denied a theatrical release in mainland China due to its critical portrayal of various policies and campaigns of the Communist government.
Buy via Amazon: To Live 
Other recommend works by the same author:

● #7 Song of Everlasting Sorrow: A Novel of Shanghai (Wang Anyi)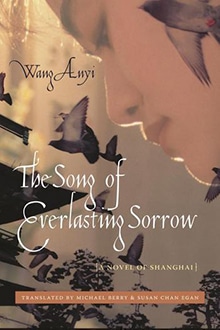 First published in 1995 (长恨歌), English translation 2008 by Michael Berry & Susan Chan Egan
Wang Anyi (王安忆, 1954) is one of China's most popular female authors, and The Song of Everlasting Sorrow is among her most famous works. The book traces the life story of the young Shanghainese girl Wang Qiyao from the 1940s, when Gone with the Wind played in Shanghai theatres, until her tragic death after the Cultural Revolution, in the 1980s.
The city of Shanghai is at the heart of this book – its rooftops, its skyline, its birds, moonlight, sunsets its girls, and its gossip.
Get on Amazon here

● #8 A Dictionary of Maqiao (Han Shaogong)
Year first published 1996 (马桥词典), English translation 2003 by Julia Lovell 
Han Shaogong (韓少功, 1953) is a celebrated Chinese author who is also known as the leading figure within the 1980s 'Xungen movement' (寻根文学: literally 'Finding Roots Literature'), a cultural and literary movement in mainland China in which writers started to focus on local and minority cultures as a new source of inspiration.
The narrative of A Dictionary of Maqiao takes places in an imaginary village in Southern China called 'Maqiao.' It is written as a dictionary, in which the author explains the words of the local language, and in doing so, tells the stories of rural China during the Cultural Revolution.
Get on Amazon here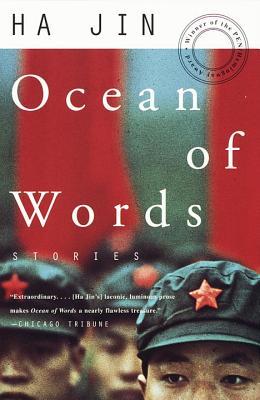 First published in 1996 
This collection by Ha Jin (哈金, 1956, real name Jin Xuefei) won the 1997 PEN/Hemingway Award for best first work of fiction. Ha Jin was born in Liaoning, China, but emigrated to the US after studying in Massachusetts during the 1989 Tiananmen protests. Ha Jin is now an American national who writes in English.
Ocean of Words is a collection of short stories that all take place at the border between China and Russia during the early 1970s, after a series of border clashes, and focus on the soldiers of the People's Liberation Army (PLA). Not coincidentally, Ha Jin also served the PLA himself from the age of 14, and spent a year at the Russian border.
Get on Amazon: Ocean of Words 
Also recommended by the same author:

● #10 Falling Leaves (Adeline Yen Mah) and Once Upon a Time in the East (Xiaolu Guo)
Years published: Falling Leaves in 1997 and Once Upon a Time in the East 2017
These are two books under one number, since we did not want to choose one over the other; these female authors have a lot in common despite their different ages and backgrounds, and this also shows in their books.
Adeline Yen Mah (马严君玲, 1937) and Xiaolu Guo (郭小橹, 1973) are two female authors of a very different generation, but in these works, they both very much focus on their family stories and their struggle to find their own independence and voice. Although these works do give a peek into some parts of Chinese history, they are more about Chinese family dynamics and culture.
Adeline Yen Mah is a Chinese-American author who was born in Tianjin. Her mother died of childbed fever soon after giving birth to her, which was to be the start of a difficult and abusive childhood for Yen Mah, who grew up with her sisters, her fathers, and her cruel Eurasian stepmother. It is Yen Mah's own story that is the focus of Falling Leaves. 
Xiaolu Guo is a British-Chinese author who was born in 1973 and then handed over to a childless peasant couple in the mountains by her parents. Aged two, and suffering from malnutrition, Xiaolu is left with her illiterate grandparents in a fishing village on the East China Sea, and does not meet her own parents until she is almost seven years old. Once Upon a Time in the East is written from the perspective of a forty-year-old Xiaolu, who lives in London and is now becoming a mother herself, and has the urge to revisit her past memories and roots of the past, that now seems like a "foreign country" to her.
Get: Falling Leaves: The Memoir of an Unwanted Daughter
Get: Once Upon A Time in the East: A Story of Growing up

● #11 Shanghai Baby (Wei Hui)
Year first published: 1999 (上海宝贝), English translation 2001 by Bruce Humes
This is arguably one of the more controversial novels on this list, since it has sparked many discussions since its publication in the early years of the millennium, with many deeming it a "disgrace to Chinese culture" and a "shame to Chinese men."
One of the reasons this book by Wei Hui (周卫慧, 1973) deserves attention is because it represents a genre of literature written by young female authors, known as 'Beauty Writers' (美女作家) who focused on topics generally deemed taboo in China around 2000. This book touches upon topics such as female orgasm, menstruation, oral sex, and other things that were somewhat rare to read about in modern Chinese novels before this time.
The novel revolves around the everyday life of the 25-year-old aspiring writer Coco, who works as a waitress in downtown Shanghai. The book, that is written as if it were the protagonist's own diary, focuses on Coco's life, her ambitions, (foreign) boyfriends, erotic encounters, and most importantly, on the city itself and the sexual awakening of a young Chinese writer on her way to success.
Buy via Amazon: Shanghai Baby a Novel 

● #12 Balzac and the Little Chinese Seamstress (Dai Sijie)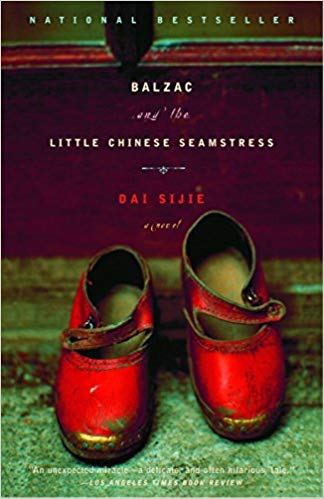 Originally published in 2000 (Balzac et la petite tailleuse chinoise), English translation by Ina Rilke
Dai Sijie (戴思杰, 1954) is a Chinese–French author and filmmaker who, as several authors on this list, was sent down to a 're-education camp' in rural Sichuan during the Cultural Revolution. Much of his experience there was used in his book.
Balzac and the Little Chinese Seamstress is a captivating account that tells the story of two young men who become good friends with a local seamstress while spending time in a countryside village where they have been sent for "re-education" during the Cultural Revolution. Instead of a passion for Mao, they discover their love for (western) literature.
Get on Amazon here
Recommended by the same author:

● #13 Candy (Mian Mian)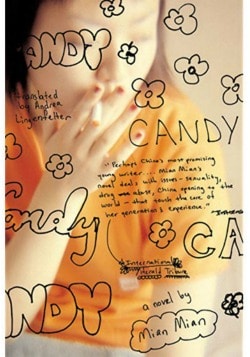 Year first published: 2000 (糖), English translation 2003 by Andrea Lingenfelter
Just as the author of Shanghai Baby, Mian Mian (棉棉, 1970) is also one of China's so-called 'Beauty Writers' (美女作家), whose works are characterized by its focus on the stories of a young urban female generation, leading a wild and extravagant lifestyle. For Shanghai Baby, Candy, but also for works such as Beijing Doll (2002, Chun Sue), it meant that their boldness soon also resulted in banishment within the PRC.
Candy tells the story of a young female high-school dropout who runs away to Shenzhen, where her new life is clouded by alcohol and drugs. About the book, the author writes: "This book exists because one morning as the sun was coming up I told myself that I had to swallow up all of the fear and garbage around me, and once it was inside me I had to transform it all into candy."
Although it has been somewhat quiet around the author since her smashing debut and her lawsuit against Google, Mian Mian is still active on Weibo.
Buy: Candy by Mian Mian

● #14 Becoming Madame Mao (Anchee Min)
Anchee Min (閔安琪, 1957) is a Chinese-American author who is known for her works in which she focuses on strong female characters.  Becoming Madame Mao is a historical novel, that uses letters, poems, and quotations from original documents, detailing the life of Jiang Qing.
Jiang Qing, who is known as one of China's most 'evil women', became 'Madame Mao' after her marriage to Mao Zedong. In this novel, Min shows another side of one of the most controversial political figures in the People's Republic of China.
Get online: Becoming Madame Mao
Recommended by the same author:

● #15 Mao's Last Dancer (Li Cunxin)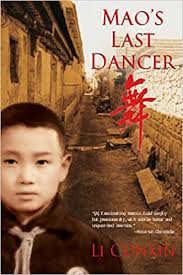 First published 2003
Just as a few other books on this list, such as Jung Chang's Wild Swans, this book officially is not 'fiction,' since it is an autobiography – but it still reads like a novel. Li Cunxin (李存信, 1961) is a Chinese-Australian former ballet dancer whose intriguing life story is what this book is about. Li is selected to be trained as a ballet dancer at Madame Mao's Beijing Dance Academy when he is just a young boy, and later gets the chance to travel to America as a visiting student, where he begins to question the Chinese Communist doctrines which he has been raised with.
Many people might know this book because of the film based on this work, directed by Bruce Beresford, that came out in 2009.
Buy online: Mao's Last Dancer

● #16 Northern Girls (Sheng Keyi)
First published in: 2004 (北妹), English translation 2012 by Shelly Bryant
Sheng Keyi (盛可以, 1973) is among one of China's newer generations of writers who focus on modern China. Like protagonist Qian Xiaohong in her book, Sheng was also born in a village in Hunan province and then worked and lived in Shenzhen. Staying close to her own experiences, this coming-of-age novel is about a community of fellow rural 'northern girls' in a search of a better life in the bustling city. 
Amazon has it here

● #17 Wolf Totem (Jiang Rong)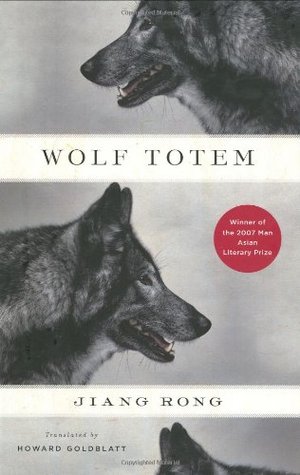 First published in 2004 (狼图腾), English translation 2008 by Howard Goldblatt
Wolf Totem is an award-winning semi-autobiographical novel about the experiences of a young student from Beijing who is sent to the countryside of Inner Mongolia during the Cultural Revolution. He lives with nomadic Mongols and learns from them, but also finds himself fascinated with the wolfs of the grasslands; their survival is threatened when are attacked by the government as 'class enemies.' The book became highly popular in China shortly after it was published, and more than a decade later, it still is very popular, especially since a film based on the novel came out in 2015.
Author Jiang Rong (姜戎 1946, real name Lü Jiamin) is very familiar with Inner Mongolia, as he went there at the age of 21 as "sent down youth," and stayed there for eleven years. Wolf Totem is not just partly based on his experiences there, it is also a social commentary on the dangers of China's economic growth and the destruction of culture, spirituality, and ecology.
To buy: Wolf Totem – a Novel

● #18 Dream of Ding Village (Yan Lianke)
First published in 2005 (丁庄梦), English translation 2009 by Cindy Carter
Yan Lianke (阎连科, 1958) is a leading author of modern Chinese literature; he is also called the Chinese author (inside of China) who has come closest to winning the Nobel Prize after Mo Yan. Dream of Ding Village was originally published in China, but then got banned. The narrative is about a place where poverty-stricken villagers are coerced into selling their blood and are subsequently infected with HIV by contaminated plasma injections. Although the book is fiction, these kinds of scandals, unfortunately, have taken place. Noteworthy enough, a Chinese film based on Yan's (banned) book was made in 2011, called Love for Life (最爱).
About his work, Yan said in 2018: "China's reality is complex and irrational. The people are always under the nation, their existence burdened by its great weight (..) I have been writing about people living under these circumstances, and believe my overseas readers can learn something universal from my stories about China."

● #19 Leave Me Alone: A Novel of Chengdu (Murong Xuecun) 
First published in 2006 (成都,今夜请将我遗忘), English translation 2013 by Harvey Thomlinson
Murong Xuecun (慕容雪村, 1974, real name Hao Qun) is one of the younger authors in this list, whose debut Leave Me Alone: A Novel of Chengdu instantly made him famous and was long-listed for the Man Asian Literary Prize in 2008. The contemporary novel is focused on the lives of three young men who struggle to make their way in the dynamic city of Chengdu where gambling, womanizing, corruption, and cheating have become part of their everyday lives.
Murong Xuecun is known as an anti-censorship activist who reportedly had 8.5 million followers on his Weibo microblog accounts before they were forcibly closed. For an excerpt of the book see The New York Times here.
Buy online: Leave Me Alone

● #20 The Flowers of War (Yan Geling)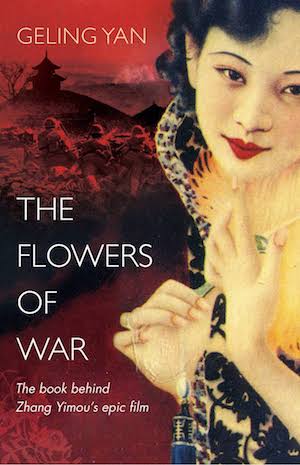 Year published: 2006 (金陵十三钗), English translation 2012 by Nicky Harman
Many people might have heard of The Flowers of War because of the film by Zhang Yimou, who has often made films based on Chinese literary works by authors such as Mo Yan, Yu Hua, or Su Tong. This novella by Geling Yan (严歌苓, 1958), inspired by the diaries of Minnie Vautrin, is set in Nanjing during the gruesome history of the 1937 Japanese invasion, also known as the 'Rape of Nanjing.'  This story focuses on an American church compound in the 'safety zone' where a group of escapees tries to survive the violent invasion of the city.
The Nanjing massacre is deeply engraved into China's collective memory, and stills plays a major role in Chinese art, literature, popular culture, and politics.
Geling Yan is one of the few authors in this list that is also active on Weibo.
Buy via Amazon: here
Other recommended works by the same author:

● #21 Happy Dreams (Jia Pingwa)
First published in 2007 (高兴), English translation 2017 by Nicky Harman
Jia Pingwa (贾平凹, 1952) is one of China's most prominent authors, and this imaginative work, that came out in English in 2017, focuses on the tough lives of China's migrant workers. The story is set in Xi'an and focuses on trash picker Hawa "Happy" Liu, a rural laborer who has arrived in the city in search of work, and his friend and fellow villager Wufu.
To buy: Happy Dreams
Also recommended by the same author:

● #22 Beijing Coma (Ma Jian)
Year Published: 2008, translated by Flora Drew
Beijing Coma tells the compelling story of Dai Wei, who lies in a coma in his mother's flat in Beijing, whose memories "flash by like the lighted windows of a passing train" as we as readers are sucked into the pages – going back to those dorms days and discussions that eventually led to the massive Tiananmen student protests of 1989.
Buy via Amazon here: Beijing Coma 
Also must-read by the same author (who also just released his new book China Dream (2018)!):

● #23 The Vagrants (Yiyun Li)
First published 2009
This is the debut of the award-winning Chinese American author Yiyun Li (李翊雲, 1972), which takes place the late 1970s China in an impoverished rural town named Muddy River, where two parents wake up the day their daughter Gu Shan gets executed as a 'counterrevolutionary.' The book is dark and gripping, focusing on a world of oppression and pain, as it tells the stories of a group of very different characters who are all connected to each other.
About her writing style, Li told an interviewer: "People would say I portray the world in a bleak way. It's not bleak to me. I think what is bleak is when you create a veil to make the world feel better. Literature is one place we should be able to experience bleakness and brightness and anything in between. Literature should not make people feel comfortable, it should challenge the readers."
Get on Amazon: The Vagrants: A Novel

● #24 The Fat Years (Chan Koonchung)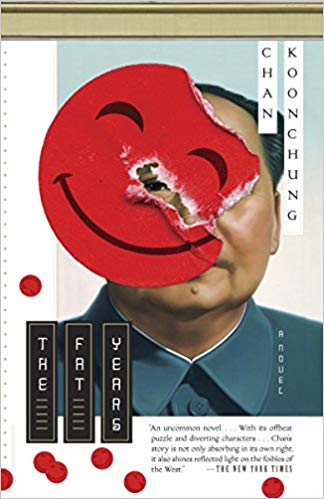 First published in: 2009 (盛世——中国,2013年), English translation 2011 by Michael S. Duke
The Fat Years is a science fiction book that tells of a dystopian future of China and its political landscape by Chinese author Chan Koonchung (陈冠中, 1952), and for many people, it's one of the more important China fiction books that have come out the past decade. "After the world's second financial crisis in 2013, the government clings to power only after it sends troops into the streets for a month of bloody killing. Finally, the government laces the water with a chemical that makes people feel happy and eager to spend money" (Johnson 2011). The book has never come out in mainland China.
China columnist Didi Kirsten Tatlow said about The Fat Years: "Rarely does a novel tell the truth about a society in a way that has the power to shift our perceptions about that place in a certain way, but 'The Fat Years' does exactly that." 
Get via Amazon: The Fat Years

● #25 Lotus (Lijia Zhang)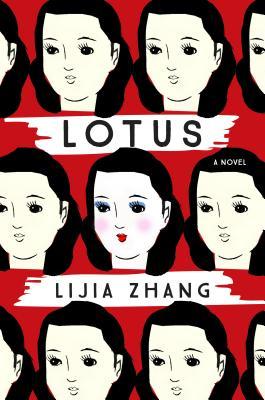 First published in 2017
Lijia Zhang (张丽佳, 1964) is an internationally acclaimed author and public speaker. Inspired by the secret life of the author's grandmother, who was sold to a brothel at age 14, Lotus follows the life of a young prostitute in an urban China that is rapidly changing.
Zhang has called the subject of prostitution "an interesting window to observe/explore social tensions" in China. Recommended by the same author is her memoir Socialism Is Great!: A Worker's Memoir of the New China. Also check out this interview with Lijia Zhang on the WAGIC website.
Get on Amazon: Lotus
Some bonus recommendations:
Running Through Beijing by Xu Zechen (徐则臣, 1978)
(First published 2008, 跑步穿过中关村, 2014 transl. Eric Abrahamsen)
Invisible Planets: Contemporary Chinese Science Fiction in Translation
(By Ken Liu 2016)
A Private Life by Chen Ran (陈染, 1962)
(First published 1996, 2004 transl. John Howard-Gibbon)
Raise the Red Lantern / Wives and Concubines by Su Tong (苏童, 1963) 
(First published 1990 妻妾成群, 2004 transl. Michael S. Duke)
Beijing Doll – A Novel by Chun Sue (春树)
(First published 2002 北京娃娃, 2004 transl. Howard Goldblatt)
Don't forget to check out our top 30 of best non-fiction books on China.
By Manya Koetse
Follow @whatsonweibo
Note that due to the scope of this list we've applied several criteria. Books selected in this list are:
..translated into English or written in English.
..literary fiction works that take place in the People's Republic of China, or in which Chinese modern history and/or society is an important theme, and that are relevant for people in getting a better grasp of Chinese history, society, urbanization, gender, literature, family relations etc.
..not necessarily written by mainland Chinese authors, not necessarily originally written in Chinese.
..published after 1978.
This list was compiled based on own preferences and that of many readers whom we asked about their favorite books within this category. If you think certain books are not here that should be here, please let us know and we might compile a second list in the future.
References
Abrahamsen, Eric. 2011. "Irony Is Good! – How Mao killed Chinese humor … and how the Internet is slowly bringing it back again." Foreign Policy, January 12  https://foreignpolicy.com/2011/01/12/irony-is-good/ [24.12.18].
He Chengzhou. 2016. "Gao Xingjian's Individualistic Revolt: Fiction, Biography, and Event." MFS Modern Fiction Studies 62, no. 4: 627-643. https://muse.jhu.edu/ (accessed December 23, 2018).
Johnson, Ian. 2011. "On the Party Circuit, and Upsetting the Party." New York Times, July 29 https://www.nytimes.com/2011/07/30/world/asia/30chan.html [27.12.18].
Koetse, Manya. 2009. "'Stick Out Your Tongue': A Banned Book on the Health of a Nation." Essay [Universiteit Leiden], published online December 2012: https://www.manyakoetse.com/stick-out-your-tongue-a-banned-book-on-the-health-of-a-nation/.
Yang, Lan. 1998. Chinese Fiction of the Cultural Revolution. Hong Kong: Hong Kong University Press.
Yao, Yusheng. 2004. "The Elite Class Background of Wang Shuo and His Hooligan Characters." Modern China 30, no. 4 (2004): 431-69.
Spotted a mistake or want to add something? Please let us know in comments below or email us.
©2018 Whatsonweibo. All rights reserved. Do not reproduce our content without permission – you can contact us at info@whatsonweibo.com