Man Named 'Ali Pay' (Zhi Fu Bao) Becomes Online Hit
A man whose real name is the same as China's biggest online payment platform has become a social media hit. The man's small business named 'Alipay's Shop' even accepts Alipay as a way to pay.
"My name is Pay, Ali Pay," a man tells reporters in a video that is currently going viral on Chinese social media. 'Ali Pay' or Zhifu Bao's name has become the source of much banter on Weibo.
The actual Chinese name of the overnight online celebrity is Zhi FuBao (支付宝), which is the Chinese name for the country's leading mobile and online payment platform.
The brand 'Zhifubao' literally means 'payment treasure.' Outside of China, Zhifubao is known by its English name 'Alipay.'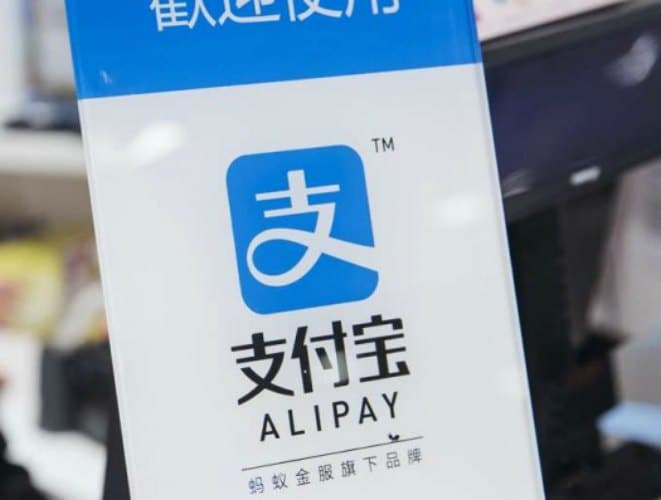 Zhi Fubao is a 56-year-old shopkeeper from Yinan county in Shandong province, and the fact that his uncommon name is the same as a world-famous brand is just pure coincidence.
Besides that it is pronounced the same way, Zhi Fubao's name is also written with the same three characters. 'Zhi' (支, 'drawing money') is his family name, 'Fu' (付, 'paying') is the generation name (known as zibei), and 'Bao' (宝 'jewel' or 'treasure') is his given name.
While Zhi Fubao's full name means 'payment treasure,' his brother's names, Zhi Fushun (支付顺) and Zhi Fufa (支付发) could be translated to something along the lines of 'paying smoothly' and 'sending out payments.'
Zhi Fubao's younger sister has a somewhat sweeter name; Zhi Fuhua (支付花), which could be translated as 'paying flowers.'
The Alipay app was launched in 2004 by the Alibaba Group and its founder Jack Ma, when Zhifu Bao was 43 years old. According to the shopkeeper, Alipay staff once did promise him a meeting with Jack Ma, but he has never heard from them since.
Zhi Fubao's own shop is simply called: "Zhi Fubao's Shop" [Ali Pay Shop], and also accepts Alipay as electronic payment.
Since the story of Zhifu Bao has gone viral on Weibo, becoming one of the most-searched topics on Thursday night, Alibaba's Zhifubao/Alipay has also responded to it with a simple laughing smiley, saying: "What a show-off!"
By Manya Koetse
@manyapan
Follow @whatsonweibo
Spotted a mistake or want to add something? Please let us know in comments below or email us.
©2017 Whatsonweibo. All rights reserved. Do not reproduce our content without permission – you can contact us at info@whatsonweibo.com.