Rejected for Being Blind: Shaanxi Normal University Denies Female Student Braille Entrance Exam
No exam, no entrance – this student ran into a brick wall at the famous Chinese university.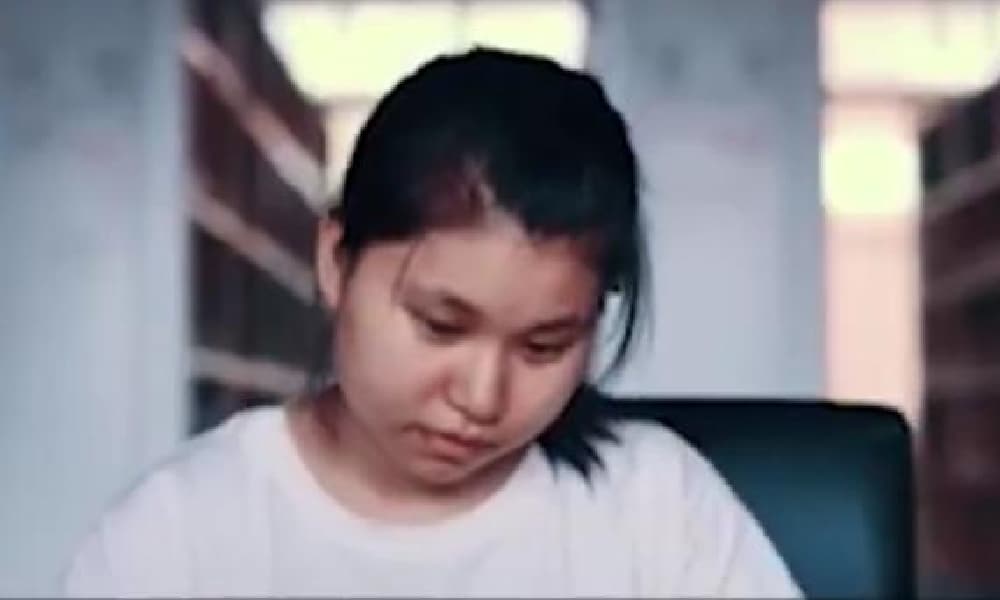 The story of a young blind woman whose application for a Chinese university's entrance exams was rejected due to her visual disability has sparked discussion across Chinese social media.
Last week, Shaanxi Normal University made headlines in China for rejecting a blind student from their psychology Masters program.
Debates arose online about how universities should accommodate disabled students. The related hashtag (#盲人女孩报考陕西师大研究生遭拒#) received 41 million clicks and about 2,600 related posts on social media platform Weibo.
According to Chinese news site The Paper, the female student named Wu Xiao (吴潇) was turned down after she tried to apply for Shaanxi Normal University's postgraduate entrance exam. The university reportedly claimed they were not equipped to teach students with visual impairments.
In an interview, the 24-year-old Wu Xiao said that, despite encountering obstacles, she had managed to study with non-blind students for the past four years already. As a fourth-year student of applied psychology at the Nanjing Normal University of Special Education, all she needed was a chance to take the entrance exam, but this request was denied. The university allegedly stated they could not provide a Braille version of the exam.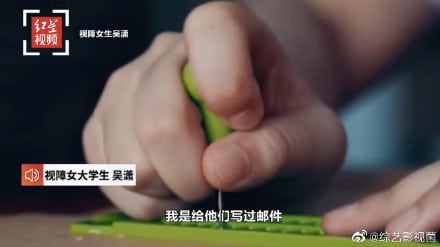 Wu Xiao said she was perplexed about the rejection, especially since Shaanxi Normal University previously organized a college tour for students with physical disabilities.
Shaanxi Normal University, located in Xi'an, is a well-known university under the direct administration of the Ministry of Education of China.
In the news report shared by Lifeweek, a staff member at Shaanxi Normal University explained the situation, saying that psychologists need to be able to see their patients in order to treat them. Students with vision loss should therefore aim for another career, the man said.
The university cited guidelines from 2003 issued by the Ministry of Education and the China Disabled Persons' Federation. These guidelines allow for a physical examination to affect the chances of studying a certain subject.
According to article 3.6 of the guidelines, students with visual impairments are "unsuitable" to study psychology. Among other things, the guidelines also state that universities can reject students from studying journalism if they have a stammer or hunchback.
On Weibo, one of the main issues discussed was whether or not Wu Xiao was right in speaking out against the university.
Some Weibo users defended the university's decision, arguing that nonverbal, visual communication plays a vital role in the field of psychology. There were also those saying that Wu could not demand the school to adapt to her needs.
But there are also many social media users advocating equal opportunities and equal access for persons with disabilities. "A lot of people are acting as if she's asking for special treatment…but she hasn't even been able to get equal access to education," one person commented, "It's not her fault she can't go to this school – it is the fault of backward universities and society."
Over the past few years, stories of Chinese blind people encountering ignorance and accessibility issues have been receiving more attention on social media.
Earlier this year, a video showing the failed design of a tactile-paved path in Inner Mongolia caught the attention of web users. The tactile paving steered blind and visually impaired pedestrians straight into trees on the sidewalk. Local authorities later fixed the paths.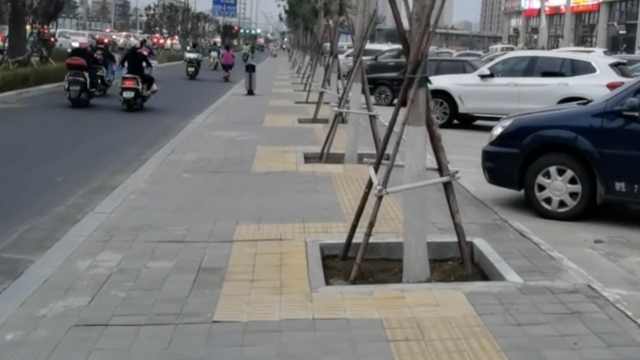 Another video posted on Douyin (the Chinese version of Tiktok) in August of this year also attracted a lot of attention, receiving over 150,000 likes. The video, posted by a visually impaired blogger (@盲探-小龙蛋), showed the difficulties encountered by Chinese people with blindness or low vision when using public transportation. In Shenzhen, where the blogger lives, most buses do not have speakers announcing their direction, making it impossible for him to know which bus to take. Shenzhen has to do better if it wants to call itself a "city without hindrances" ("无障碍城市"), he argued.
Over recent years, the Chinese government has done more to strengthen the protection of rights and interests of persons with disabilities in the country. Although there is a focus on the prevention of birth defects and disability – even launching a "National Disability Prevention Day" – there seems to be a lesser focus on transforming China's social organizations to actually help those with disabilities.
Children with visual impairments often attend specialized schools isolated from the rest of society. Only since 2015 have blind students been able to take the university entrance exam (gaokao) in Braille. According to Toutiao News, Wu Xiao was the only student in Shaanxi to take the Braille version of the gaokao.
To promote more inclusivity for disabled citizens in the workforce, China has an employment quota system in which companies must reserve at least 1.5 percent of their positions for disabled persons, yet many companies do not meet the quota.
On Weibo, some commenters argue that people such as Wu Xiao will continue to face discrimination in society unless something changes in the education system.  "We can only build a fair society if our education is fair," one person writes: "Caring for the disadvantaged and giving them equal opportunities is a measure of a civilized society. We have to care for them and help them fulfill their dreams."
By Saga Ringmar ( follow on Twitter) 
Follow @WhatsOnWeibo
Spotted a mistake or want to add something? Please let us know in comments below or email us. First-time commenters, please be patient – we will have to manually approve your comment before it appears.
©2020 Whatsonweibo. All rights reserved. Do not reproduce our content without permission – you can contact us at info@whatsonweibo.com.
Chinese Baby Dies of Suffocation after 'Swimming' with Baby Neck Float
One fatal incident has turned baby neck floats into a topic of debate.
Neck float rings for babies have become popular in many countries over the past few years.
The inflatable plastic rings are designed to cradle a baby's head as their body moves around underwater, and are thought to help infants' motor development.
These 'neck float donuts' became top trending on Chinese social media today after the death of a 1-month-old baby in the province of Hunan. The neck float was used to let the baby girl have a bath under the supervision of the mother and grandmother.
According to state media outlet CCTV, the mother and grandmother did not notice anything was wrong with the infant until the father returned home and found her silent and motionless.
A local doctor reports that the caregivers initially thought the baby was just sleeping after her bath. At the hospital, the baby was found to have died of asphyxiation.
Doctors now warn about the dangers of using these inflatable neck rings for babies.
The 'neck float donuts' are commonly sold on Chinese e-commerce sites, promoted to use for babies from age 0 to 1.
On Weibo, the topic received a lot of attention, with one hashtag relating to the news receiving over 450 million clicks (#婴儿在家人监护下游泳窒息身亡#).
Some people are surprised to hear about the 'neck float craze,' saying that babies should never be put in such an inflatable ring to begin with.
These kinds of swim rings are sold all over the world and have also become a popular item among vlogging parents who show off their cute babies swimming around the bathtub, pool, or baby spa.
In the US and Europe, experts have recurringly warned parents of the potential dangers of using such neck floats.
"A 1-month-old baby should never be put in such a thing," some Weibo commenters write, with many people criticizing these kinds of parenting fads. "Why should a 1-month-old swim at all?"
There are also many people who simply do not understand how the incident could happen, blaming the mother for being "careless."
But there are also those who just express their sadness about the death of the little baby and the family's loss. "The mother must be heartbroken," one top comment said: "Nobody wanted this to happen."
By Manya Koetse
Follow @WhatsOnWeibo
Spotted a mistake or want to add something? Please let us know in comments below or email us. First-time commenters, please be patient – we will have to manually approve your comment before it appears.
©2020 Whatsonweibo. All rights reserved. Do not reproduce our content without permission – you can contact us at info@whatsonweibo.com.
High Hopes, Sober Assessments: China's COVID-19 Vaccines Discussed
Already successful or still a long way to go? Mixed news reports and discussions on China's COVID-19 vaccine program.
There are strikingly different online discussions on China's COVID-19 vaccine candidates. Some already think the vaccines are effective and about to be launched, while others are more apprehensive about the implementation of a successful program in the near future.
It takes time and global collaboration for a massive vaccination program against COVID-19 to succeed, according to Chinese top scientist Zhong Nanshan (钟南山).
On September 24th, the renowned pulmonologist stated that it will take up to two years to roll out a large-scale vaccine program.
Zhong made his sobering statements during the 13th China Bioindustry Convention (第十三届中国生物产业大会) on Thursday, where he joined the Wuhan event via an online connection.
These remarks, posted by a few media outlets on Weibo, are noteworthy in a social media context where China's potential COVID-19 vaccines are presented as being in a highly advanced stage, leading to high hopes of a COVID-19 vaccine program launching in the very near future.
Already Proven Successful?
This week, various state media outlets, including CGTN, propagated the news that some Chinese vaccine candidates have already been proven to be effective during their clinical trials.
The published news, issued on Wednesday, September 23rd, led to the viral hashtag "Chinese COVID-19 Vaccine Proven to Be Successful" (#中国新冠疫苗已被证明有效#), which attracted over 480 million clicks on Weibo.
The hashtag was also used on Weibo in combination with a video showing renowned medical scientist Chen Wei (陈薇), visibly emotional, praising the efforts made in the development of a Chinese vaccine.
For the CanSino company, Chen Wei led a joint team over the past months in developing and registering an experimental COVID-19 vaccine. It was the first vaccine candidate to be approved for clinical trials. In state media, Chen is now described as the "She-power behind China's first COVID-19 vaccine."
"Seeing her cry makes me want to cry," some commenters said: "Our country is fantastic." "I am so proud of China," a typical comment said.
"I hope the people can get the vaccine as soon as possible," some Weibo users said, with others also asking: "When can we get it?"
Any news on China's social media about Chinese vaccines proven to be successful at this stage lead back to one statement allegedly made by WHO Chief Scientist Soumya Swaminathan during a World Health Organization media briefing on Monday, September 21st.
The hashtag "Chinese COVID-19 Vaccine Proven to Be Successful" (#中国新冠疫苗已被证明有效#) attracted 460 million clicks on Weibo this week, the news was hosted by the National Business Daily (每日经济新闻) quoting WHO Chief Scientist Soumya Swaminathan. But here's the problem: pic.twitter.com/hStsjyN1sJ

— Manya Koetse (@manyapan) September 24, 2020
An edited clip of Swaminathan's statement was published by CGTN, but looking back in the actual media briefing, the Chief Scientist can be heard saying "if some of their candidates prove to be successful," rather than saying they have already been proven effective (see twitter thread above for the videos).
The quote by Swaminathan is as follows:
"We have been engaged in discussions with China for the last several months because, as you know, they also have a very active vaccine development program and several of the vaccine candidates are in advanced stages of clinical trials, so this is also of interest to us. We are following those very closely and we have had very constructive and open discussions with them and they have always been reiterating their commitment to global access if some of their candidates actually prove to be successful in the clinical trials that are going on."
Promising Results
Despite the apparent confusion over Swaminathan's remarks, there seems to be enough news on China's ongoing vaccine research for people to be hopeful about the high-speed development of a safe and effective coronavirus vaccine.
China currently is among the major players in the international race to produce a COVID-19 vaccine. The country has eleven different vaccines in clinical trials, four of them in Phase III, meaning the vaccines' safety and effectiveness is being tested on large patient groups.
Out of the four vaccines in this advanced stage, two belong to the state-owned pharmaceutical company Sinopharm (中国医药集团总公司), divided over the Wuhan Institute of Biological Products and the Beijing Institute of Biological Products.
Another vaccine belongs to Chinese vaccine company CanSino (康希诺生物), and the other to the Beijing-based biopharmaceutical company Sinovac (北京科兴生物制品有限公司).
News that an upcoming vaccine by China National Biotec Group (CNBG, subsidiary of the state-owned Sinopharm) would cost only 600 yuan ($88) for two doses, if given the green light, made its rounds on Weibo this week (#国内新冠疫苗两针600元#), many applauding the affordable price.
More positive updates on the development of a Chinese novel coronavirus vaccine are flooding social media on a daily basis (#新冠疫苗工作进展#).
On September 25, the chief epidemiologist of the Chinese Center for Disease Control and Prevention Zeng Guang (曾光) shared an update about the progress of the country's vaccine work during a State Council Information Office conference. He stated that, although further research is still underway, China's earliest vaccine subjects have maintained high levels of antibodies. The hashtag "Chinese Vaccines Possibly Provide Long-Term Protection" (#我国疫苗可能有比较长期的保护作用#) received over 160 million views on Weibo on Saturday.
"Emergency Use"
While research is still ongoing, tens of thousands of people in China have already been given vaccines as part of an "emergency use designation."
The CanSino vaccine candidate (Ad5-nCoV) was approved to be given to members of the military by late June , followed by the approval in July to give the vaccine to those facing high infection risks, such as medical industry workers and border inspectors.
Two other vaccines by Sinovac ("CoronaVac") and by Sinopharm were also given to thousands of people, including the employees of Sinovac and their families, after both being authorized for "emergency use" in late July.
Zhou Song (周颂), secretary for the Commission for Discipline Inspection with China National Biotec Group (most widely used in the emergency scheme), was quoted by SCMP earlier this month, saying: "Hundreds of thousands have taken the shot and no one has shown any obvious adverse effects or got infected."
China's National Health Commission official Zheng Zhongwei (郑忠伟) also stated at a news conference Friday that the vaccines used pose no risks: "Their safety can be ensured but their efficacy is yet to be determined."
According to Chinese state media outlet People's Daily, common people could have access to COVID-19 vaccines as early as November or December of this year.
Sobering Statements
Amid all these positive news reports coming out in the Chinese media and being discussed on social media, the more sobering statements by Zhong Nanshan stand out.
The 83-year-old epidemiologist reportedly does not expect a large-scale vaccine program to roll out until at least one or two years from now. Zhong also stated that the virus will continue to exist and spread this winter and in the spring of next year.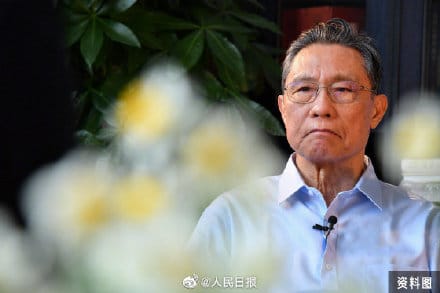 Zhong Nanshan is a pulmonologist who played a key role during the SARS outbreak, gaining international recognition as the 'SARS hero.' In the fight against COVID-19, the respiratory expert was also involved in managing the crisis. He is often on point in assessing the situation at hand. In early March, Zhong said the COVID-19 pandemic would continue until well after June of this year.
In August, Zhong was nominated the Medal of the Republic (共和国勋章) for his contributions, China's highest order of honor.
There are mixed responses to the various reports about China's vaccine program on social media.
When there is news about the vaccines potentially coming out very soon, there is praise but also worry – Weibo users express concern about vaccine safety. Various medical scandals have added to mistrust of vaccines in China. "I am concerned about the side effects," one popular comment said, with others replying that they were also worried about the overall risks of the vaccine.
News of a large-scale vaccine program potentially taking up to two years, however, is also met with criticism. "Do they want to lock up students for two years?!", many people wrote, referring to the closed-off campus policies of Chinese universities. Some social media users seem confused: "First it's three months, then six, now one year, maybe two?"
But many people are also not too worried, praising China's efforts in containing COVID-19 and working on a vaccine. "It's the reliability that counts," they say.
The most recurring comments are those taking pride in what Chinese medical experts have accomplished thus far. "China has become a world leader when it comes to medical technology," some state: "Trump can go to bed. China is the best!"
Read more about the new coronavirus in China here.
By Manya Koetse
Follow @WhatsOnWeibo
Original background of the featured image by Markus Winkler / @markuswinkler
Spotted a mistake or want to add something? Please let us know in comments below or email us. First-time commenters, please be patient – we will have to manually approve your comment before it appears.
©2020 Whatsonweibo. All rights reserved. Do not reproduce our content without permission – you can contact us at info@whatsonweibo.com.