This Is the Weibo Post with the Most Comments Ever (Well, Almost)
One of Weibo's hottest posts ever is all about the money.
It's all about the money? When billionaire Wang Sicong announced he would be giving away more than $160,000 to Weibo users, his post generated over 63 million reactions.
The victory of Chinese esports team Invictus Gaming (IG) was one of the biggest trending topics on Weibo the past week, with the joy among China's younger generations over winning the League of Legends World Championship being noticeable both online and offline.
Amid cheering crowds on campuses and celebratory posts flooding WeChat and Weibo, there was one post that especially stood out this week: that of Chinese billionaire Wang Sicong (王思聪).
Wang Sicong, who now has over 41 million followers on his Weibo account (@王思聪), is one of China's most famous fu'erdai (富二代), the term that refers to the 'second generation rich': the children of the nouveau riche in China. Wang is the son of Chinese tycoon Wang Jianlin (王健林), who is known as one of the richest persons in Asia.
On November 6, three days after Invictus Gaming's League of Legends victory, Wang posted on Weibo:
"To celebrate IG's championship, I will do a championship month event; this month, I will draw prizes in four waves. Today is the first one, and out of everyone who comments/likes/forwards this post, I'll draw 113 people (to celebrate the awesome day of 11.3 [when IG won]), and those people will all get 10,000 yuan [±$1437] in cash.
At the time of writing, the post has received more than 24 million shares, over 20 million comments, and 19 million likes.
On November 11, Single's Day, Wang announced that the winners had been picked through Weibo's lottery picking system (@微博抽奖平台).
Besides that it is likely that Wang's post is a collaboration with Sina Weibo, Wang has more reasons for this noteworthy prize drawing. Wang himself is the founder of the current 'Invictus Gaming' team; he acquired the top Chinese gaming club 'Catastrophic Cruel Memories' in 2011, in order to promote professional esports in China.
The 'lottery' has also boosted Wang's online fanbase, which grew by two million fans within several days time.
Biggest Posts on Weibo
Although it is very rare to see this big of a number of reactions and shares for one post on Weibo, Wang's post officially is not the 'number one' popular post of all times on Weibo.
In 2016, Guinness World Records actually announced a world record for "Most comments on a Weibo™ post." The record holder is the Chinese singer and actor Lu Han (鹿晗), whose 2012 post about his favourite soccer team, Manchester United, had received 100,899,012 comments.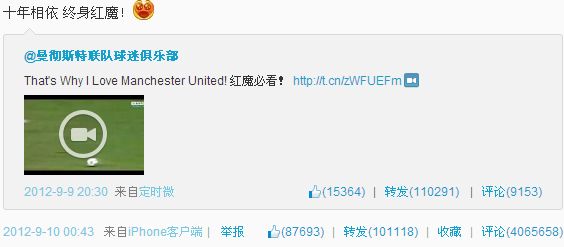 What is a bit misleading about the record, however, is that the comments were accumulated over a period of multiple years.
To put into perspective how popular Wang Sicong's recent post really is, we will line up some examples of posts that became booming on Weibo.
Last year, one post by Lu Han in which he announced his new relationship actually led to a temporary breakdown of Weibo's servers. A day later, the post had received 2,4 million comments – far less than the amount of comments Wang's post received over the past week.
Another noteworthy post that made social media blow up was that of Chinese actor Wang Baoqiang, who announced on Weibo in 2016 that he was divorcing his wife and firing his agent because of their secret love affair. That post received over 1,5 million comments within 24 hours.
The apology post by Chinese actress Fan Bingbing, who was caught up in what has become the most controversial tax scandal of 2018, had its comments disabled, but received over 340,000 shares and some two million likes.
According to Time, the most popular post on Twitter of 2017 was that of Carter Wilkinson who asked American fast food chain Wendy's "how many retweets for a year of free chicken nuggets?", which received a reply from the chain saying "18 million."
By now, Carter's tweet "HELP ME PLEASE. A MAN NEEDS HIS NUGGS" has received more than 3,5 million retweets. (Although he did not make it to 18 million, he still got his year-long supply of nuggets.)
It is clear that by accumulating more than 60 million reactions (shares, comments, likes) within seven days, Wang Sicong's post is now among the top scoring posts of all time on Weibo. (Do you know of other posts that set Weibo booming, please let us know in the comment section below – we might make a list later).
To find out who the most popular Weibo celebrities are, check our recent top 10 here.
By Manya Koetse
Follow @whatsonweibo
Spotted a mistake or want to add something? Please let us know in comments below or email us.
©2018 Whatsonweibo. All rights reserved. Do not reproduce our content without permission – you can contact us at info@whatsonweibo.com
China's New Hit Drama 'Nothing But Thirty' Thrives in the "She Era"
Chinese latest hit drama 'Nothing but Thirty' has 20 billion views on its Weibo hashtag page.
China's latest TV drama hit Nothing But Thirty is flooding Weibo discussions. With over 20 billion views on its hashtag page, the show is one of the most popular shows of the season and demonstrates that China's 'she era' (ta shidai 她时代) dramas are all the rage. What's on Weibo's Yin Lin Tan explains.
"Have you heard of 'independent at the age of thirty' (sān shí ér lì 三十而立)?" Wang Manni asks, her hair pulled back neatly and white shirt cleanly pressed. "I hope that, before I'm thirty, I'll be promoted to supervisor."
Riding on the wave of female protagonist ('heroine' 大女主) shows that have been taking over China's entertainment scene, Nothing But Thirty (三十而已) is a 43-episode drama by Dragon Television that follows the challenges of three different women who have reached the ever-important age of thirty.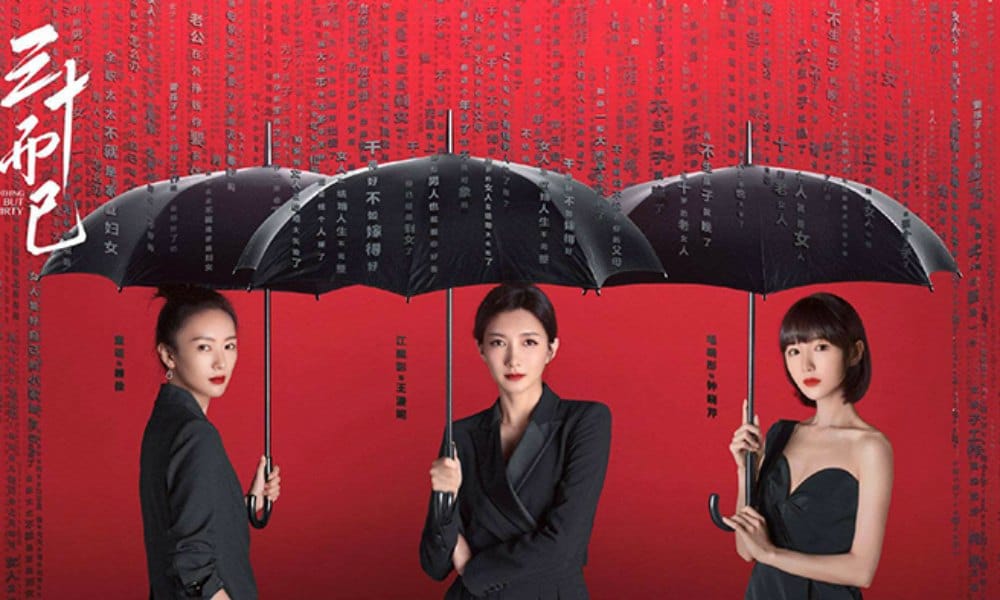 In a society where women are often expected to be married by their late twenties, a show like this, which tackles women's present-day struggles, both in their personal and professional lives, has resonated with many.
In fact, the show is so popular that at the time of writing, the show's hashtag ("Nothing But Thirty", #三十而已#) has over 20 billion (!) views on Weibo.
Depicting the struggles of China's thirty-something women
Nothing But Thirty revolves around the lives of three female leads from different walks of life. Gu Jia (Tong Yao) is a capable businesswoman turned full-time housewife; Wang Manni (Jiang Shuying) is an independent, career-oriented sales assistant; and Zhong Xiaoqin (Mao Xiaotong) is your run-of-the-mill office lady.
For Gu Jia, the birth of her son was what truly transformed her into a full-fledged housewife. In many ways, she seems like a perfect wife and mother: well-educated, capable, and thoughtful. But, eventually, she too has to face life's challenges.
Driven and hardworking, Wang Manni is confident in both her looks and abilities. Her immediate goal, at least at the start of the show, is to achieve professional success. Throughout the show, her resilience is put to the test, personally and professionally.
Zhong Xiaoqin is described by many netizens as the most "average" or "normal" character. She is kind-hearted -sometimes to the point of being a pushover -, and has spent years at the same company without rising the ranks. Though her story might seem mundane at first, this peace is disrupted when her marriage takes a turn for the worse.
A story that resonates with the masses
"The show attracted wide attention, and it strongly resonated with female audiences. Many thirty-something working women saw their own lives reflected in the show," Xinhua recently wrote about the show.
Nothing but Thirty currently carries a 7.6 out of 10 rating on Douban, an online reviewing platform.
Though some reviewers criticized how the later episodes of the show were unnecessarily draggy, most praised it for its portrayal of strong female characters, good acting, and largely realistic depiction of women above the age of thirty.
"I saw myself, and also saw the friends beside me," a reviewer notes.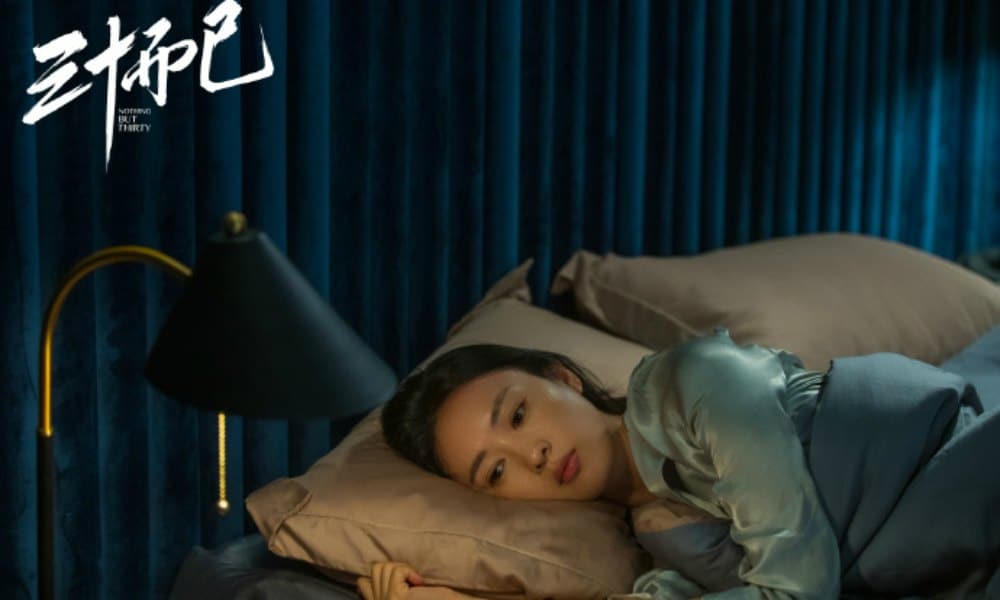 In China, women are, more often than not, burdened with expectations of getting married and settling down by the time they are in their late twenties. If you're single and thirty, that's made even worse.
Those who fall into this category carry the derogatory label of "leftover women" (剩女), a term that reflects how single women above the age of thirty are seen as consolation prizes or even unwanted goods.
Thirty is thus an incredibly important number, especially for women — something that's clearly reflected in the show's concept trailer.
Aside from societal expectations of starting a family, some women now also take it upon themselves to build their careers. In fact, you can chase after professional success without burdening yourself with the idea that you must be married – a notion exemplified by the character of Wang Manni.
Nothing But Thirty also showcases the sheer diversity of experiences for women above thirty: you don't have to be married, you don't have to be super capable, and you don't have to be thinking about having children. Each woman goes through her own unique struggles and isn't necessarily endowed with the so-called "protagonist's halo."
Ultimately, the popularity of the show is driven by the three female leads and the actresses who bring these strong characters to life.
By telling a story that is relatable and touches on relevant social issues, namely on expectations of women in society, Nothing But Thirty was able to achieve widespread popularity and is adding another notch on the trend of China's ta shidai (她时代) dramas. 
The rise of ta shidai shows
Ta shidai literally translates to "her era" or "the 'she' era."
Ta shidai shows explore what it's like to be a woman in China today. The female characters are diverse when it comes to both their backgrounds and character arcs; they might have different jobs, different levels of education, or different personalities. These shows mostly center around a strong female lead and/or a main cast that is primarily female.
More importantly, they often feature capable women and how these women overcame the odds to achieve success.
Recent shows like The Romance of Tiger and Rose (传闻中的陈芊芊) and Sisters Who Make Waves (乘风破浪的姐姐) also fall under this category, as do somewhat older hit shows such as Ode to Joy (欢乐颂) and Women in Beijing (北京女子图鉴).
The Romance of Tiger and Rose is set in a society in which women are in charge and men are subordinate, in a daring reversal of gender roles. Though the show has been criticized for using social issues to attract attention, it gained a decent following for tackling topics like gender inequality and women's rights.
A reality TV competition that swept the Chinese entertainment scene, Sisters Who Make Waves attempted to rebuke stereotypes of women over 30 as "leftover women."
The show brought together female celebrities above the age of 30 (the oldest competitor was 52), and had them go through a series of challenges, culminating in a girl group formed by the final competitors.
Nothing But Thirty is just another example of a show that's attempted to depict the realistic struggles of women in modern-day China.
More Chinese dramas that feature women — specifically, their struggles and the expectations that society places on them — are slated to be released in 2020.
Over the past few years, more attention has been focused on women's rights in China. As feminism becomes an increasingly important topic of discussion in China, strongly facilitated by social media and not without controversy, companies are likely to hop on the bandwagon and continue producing shows that fall squarely in the ta shidai category, given the genre's rising popularity.
Though we can't expect every single show to perfectly, accurately, and realistically portray women's struggles, the fact that more stories like these are being produced already helps bring such conversations into the mainstream. 
Hopefully, the trend of ta shidai shows is a sign that these issues won't just be tackled on camera, but in real life as well. 

Read more about Chinese TV dramas here.

By Yin Lin Tan
Follow @WhatsOnWeibo
 Spotted a mistake or want to add something? Please let us know in comments below or email us. First-time commenters, please be patient – we will have to manually approve your comment before it appears.
©2020 Whatsonweibo. All rights reserved. Do not reproduce our content without permission – you can contact us at info@whatsonweibo.com.
Two Hour Time Limit for KTV: China's Latest Covid-19 Measures Draw Online Criticism
China's latest COVID-19 infection prevention and control measures are drawing criticism from social media users.
First published
No more never-ending nights filled with singing and drinking at the karaoke bar for now, as new pandemic containment measures put a time limit as to how long people can stay inside entertainment locations and wangba (internet cafes).
On June 22nd, China's Ministry of Culture and Tourism (文旅部) issued an adjusted version to earlier published guidelines on Covid-19-related prevention and control measures for theaters, internet cafes, and other indoor entertainment venues.
Some of the added regulations have become big news on Chinese social media today.
According to the latest guidelines, it will not be allowed for Chinese consumers to stay at various entertainment locations and wangba for more than two hours.
Singing and dancing entertainment venues, such as KTV bars, can only operate at no greater than 50% maximum occupancy. This also means that private karaoke rooms will be much emptier, as they will also only be able to operate at 50% capacity.
On Weibo, the news drew wide attention today, with the hashtag "KTV, Internet Cafe Time Limit of Two Hours" (#KTV网吧消费时间不得超2小时#) receiving over 220 million views at the time of writing. One news post reporting on the latest measures published on the People's Daily Weibo account received over 7000 comments and 108,000 likes.
One popular comment, receiving over 9000 likes, criticized the current anti-coronavirus measures for entertainment locations, suggesting that dining venues – that have reopened across the country – actually pose a much greater risk than karaoke rooms due to the groups of people gathering in one space without a mask and the "saliva [drops] flying around."
The comment, that was posted by popular comic blogger Xuexi, further argues that cinemas – that have suffered greatly from nationwide closures – are much safer, as people could wear masks inside and the maximum amount of seats could be minimized by 50%. Karaoke rooms are even safer, Xuexi writes, as the private rooms are only shared by friends or colleagues – people who don't wear face masks around each other anyway.
Many people agree with the criticism, arguing that the latest guidelines do not make sense at all and that two hours is not nearly enough for singing songs at the karaoke bar or for playing online games at the internet cafe. Some wonder why (regular) bars are not closed instead, or why there is no two-hour time limit for their work at the office.
Most comments are about China's cinemas, with Weibo users wondering why a karaoke bar, where people open their mouths to sing and talk, would be allowed to open, while the cinemas, where people sit quietly and watch the screen, remain closed.
Others also suggest that a two-hour limit would actually increase the number of individuals visiting one place in one night, saying that this would only increase the risks of spreading the virus.
"Where's the scientific evidence?", some wonder: "What's the difference between staying there for two hours or one day?"
"As a wangba owner, this really fills me with sorrow," one commenter writes: "Nobody cares about the financial losses we suffered over the past six months. Our landlord can't reduce our rent. During the epidemic we fully conformed to the disease prevention measures, we haven't opened our doors at all, and now there's this policy. We don't know what to do anymore."
Among the more serious worries and fears, there are also some who are concerned about more trivial things: "There's just no way we can eat all our food at the KTV place within a two-hour time frame!"
By Manya Koetse
Follow @WhatsOnWeibo
*" 餐饮其实才更严重,一群人聚在一起,而且不戴口罩,唾沫横飞的。开了空调一样也是密闭空间。电影院完全可以要求必须戴口罩,而且座位可以只出售一半。KTV其实更安全,都是同事朋友的,本身在一起都不戴口罩了,在包间也无所谓。最危险的餐饮反而都不在意了"
Spotted a mistake or want to add something? Please let us know in comments below or email us. First-time commenters, please be patient – we will have to manually approve your comment before it appears.
©2020 Whatsonweibo. All rights reserved. Do not reproduce our content without permission – you can contact us at info@whatsonweibo.com.