Top 10 of Popular Chinese Podcasts of 2019 (by What's on Weibo)
What are Chinese podcast app users listening to? An overview.
As the podcasting industry only seems to become more thriving around the world, What's on Weibo tunes into China's podcast market and selects ten of the most popular Chinese podcasts for you.
Ever since it first made its entrance into the entertainment industry, the podcast – a term coined in 2004 – has kept growing in listenership in most Western countries.
The same holds true for China, where podcasts are mainly concentrated on a couple of bigger online audio streaming platforms.
What are the most ear-catching podcast streaming services in China now? While various podcast apps have been competing with each other to attract users with their trending content, Ximalaya is one of the most popular ones as it offers the widest range of content of all major podcast apps in China. The app was first launched in 2013, and has been a top-scoring app ever since.
In terms of popularity, Ximalaya (喜马拉雅) is closely followed by DragonflyFM (蜻蜓FM), LycheeFM(荔枝FM), and a series of other podcast platforms with each implementing different business models.
How do we know what's trending on these podcast apps? Based on user clicks and other metrics, Ximalaya has its own ranking lists of popular podcasts for five major categories: classics, audiobooks,crosstalk & storytelling, news, music, and entertainment.
DragonflyFM (蜻蜓FM) and other podcast apps also have their own rankings for even more narrowly defined categories, although these rankings often feature the same 'most popular' podcasts as Ximalaya and other apps.
To give you an impression and an overview of the kind of podcasts that are currently most popular in China, we have made a selection of trending podcasts across various audio apps, with some notes that might be useful for those tuning into these podcasts as learners of Mandarin (all of these popular podcasts use Mandarin).
Please note that this is not an 'official' top 10 list, but one that is compiled by What's on Weibo based on various popular ranking lists in different categories. Guo Degang's crosstalk and storytelling podcast, for instance, is ranked as a number one popular podcast on both Ximalaya and Dragonfly FM, which is why it comes in highest in our list, too.
What's on Weibo is independent and is not affiliated with any of these audio platforms or podcasts.
#1 Guo Degang: Crosstalk Collection of 21 Years (郭德纲21年相声精选)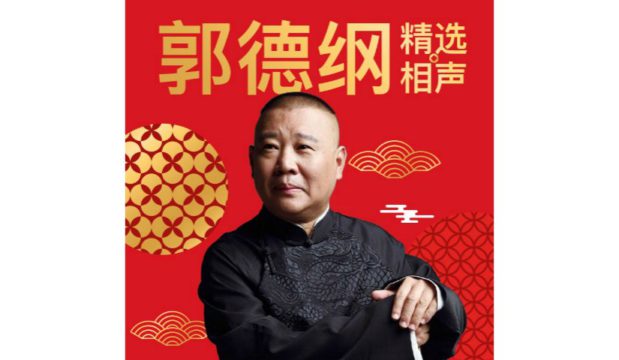 Category: Crosstalk & Storytelling
Duration: 20-90 min/episode
About:
Guo Degang (郭德纲, Guō Dégāng) is one of the most successful crosstalk comedians in China. In 1995, he founded his own crosstalk society, Deyun Society (德云社, Dé Yún Shè), which aims to "bring crosstalk back to traditional theaters." Guo Degang has succeeded in making the general public pay more attention to crosstalk (相声, xiàngsheng), a traditional Chinese art performance that started in the Qing Dynasty. Like many other traditional Chinese arts, crosstalk performers are expected to have had a solid foundation that is often referred to as "kung fu" (功夫, Gōngfū) before they can perform onstage. Among the many collections attempted to gather Guo Degang's crosstalk and storytelling performance, this podcast is probably the most comprehensive attempt thus far to gather Guo's crosstalk and storytelling – it lists Guo's best performances throughout his nearly three-decade career.
Tips if you are a Mandarin learner:
This podcast contains a lot of word jokes, special idioms, and cultural and historical context, making it more suitable for advanced Mandarin learners. But beginners, don't be discouraged! Get your feet wet with Guo's sense of humor if you like a challenge. Accent Alert: you will hear the Tianjin accent in Guo's performance, which is also encouraged by the crosstalk & storytelling art genre.
#2 King Fafa (发发大王)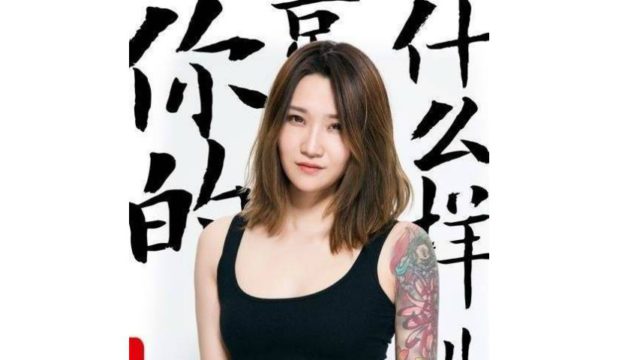 Category: Talkshow & Entertainment
Duration: 1 – 2 hr/episode
About:
This podcast provides a glimpse into Chinese society through the lens of ordinary people and their own stories. These stories range from a Chinese mother going through struggles to give birth to her child in the UK as an immigrant, to the love-and-hate relationship between Chinese youngsters and marriage brokers. Or how about Huawei employees' personal anecdotes, or a self-made millionaire's confession on his sudden realization of the true meaning of life? Looking beneath the surface of people's lives with a compassionate and sometimes somewhat cynical attitude, the talk show podcast Fafa King has won over Chinese podcast listeners.
Tips if you are a Mandarin learner:
Enrich your vocabulary and phrases bank with this daily-conversation based podcast. Suitable for medium-level Mandarin learners.
Accent Alert: you will hear mostly Beijinger accents from the two hosts.
#3 Chasing Tech, Teasing Arts (追科技撩艺术)
Category: Technology & Art / Business podcas
Duration: 30 min -1 hr/episode
About:
This Doko.com podcast allows listeners to get new perspectives on technology, art, environmental protection, and business through the voice of aspiring Chinese youths from within China and abroad. Doko.com used to be a digital marketing agency but now describes itself as a "group of people passionate about the internet, a diverse, interesting and exciting place."
Tips if you are a Mandarin learner:
Doko's podcast features interviews between the host and guests on topics mainly relating to art and technology in a semi-formal setting. Listen to learn how to discuss these topics in Mandarin. Accent Alert: you will hear the host speaking Mandarin with a slight accent and guest speakers with various accents of their origin.
#4 Let Jenny Tell You (潘吉Jenny告诉你)
Full title: Let Jenny Tell You – Learn English and Talk about America (潘吉Jenny告诉你-学英语聊美国), Link to podcast
Category: Education
Duration: 10 – 20 min/episode
About:
Let Jenny Tell You is one of the most popular podcasts around for Chinese listeners to learn English. Hosted by Jenny and Adam, the podcast offers quite rich and unique content, discussing various topics often relating to Chinese culture and news, and of course, diving deeper into the English language.
Tips if you are a Mandarin learner:
As a language learning podcast, this podcast is actually perfect for intermediate learners of Chinese; it works both ways for Chinese-English learners as well as for English speakers who are interested in learning Mandarin. Because Adam speaks English, you always know what the podcast is about. Accent Alert: Jenny (the host) speaks fairly standard Mandarin with minor accents.
#5 Stories Across the Globe (环球故事会)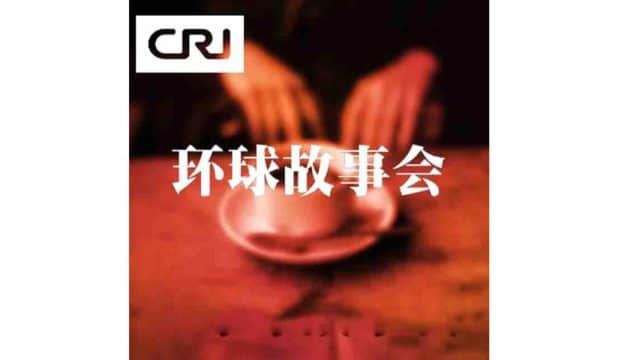 Category: Society & Culture
Duration: 20 min/episode (length differs on Podcasts App Store)
About:
A skillful narrator digs into stories behind the news, examining various topics involving cultures, history, politics, international relations. This podcast, by China's state-owned international radio broadcaster, often comes up as a suggestion on various platforms, and also seems to be really popular because of its news-related stories.
Tips if you are a Mandarin learner:
Well-paced speech with an intimate tone, this podcast is a good source for learning new vocabulary and improving your pronunciation if you are already an advanced learner of Mandarin. Accent Alert: the host speaks fairly standard Mandarin with a Beijing accent.
#6 Watching Dreams Station (看理想电台)
Category: Interviews & Culture
Duration: 20 – 40 min/episode
About:
A fun and informative podcast with varied content coverage, this podcast has a refreshing tone and smooth transitions between narratives and (expert) interview footage. A great source to learn more about what Chinese 'hipsters,' often referred to as literary and arty youth (文青, wén qīng) care about with regular mentions of social media stories.
Tips if you are a Mandarin learner:
This podcast has relatively slow-paced speech covering various topics, which helps to make you more familiar with new vocabulary and practice how to explain things in Mandarin. Accent Alert: you will hear hosts speak fairly standard Mandarin with minor accents.
#7 Black Water Park (黑水公园)
Category: TV & Movies, Talkshow
Duration: 1 – 1.5 hr/episode
About:
Learn what's commonly discussed among Chinese young adults about movies and TV shows through these entertaining conversations between the two good friends Ài Wén and Jīn Huā-er.
Tips if you are a Mandarin learner:
Suitable for medium-to-advanced-level Mandarin learners; highly engaging conversations involving lots of slang and colloquial expressions.
Accent Alert: the hosts speak with recognizable Beijinger accents, so be prepared.
#8 The Sketch is Here (段子来了)
Category: Comedy
Duration: 45 min/episode
About:
With 5.426 billion user clicks on Ximalaya, this podcast featuring funny sketches is super popular and has become a household name in China's podcast market. It offers a taste of humor appreciated by many Chinese, which is very different from what you'd get from a podcast in the West within the same category.
Tips if you are a Mandarin learner:
Great source to learn colloquial Mandarin and funny ice-breakers, but challenging as humor is intrinsically linked with inside jokes and word play. Accent Alert: the host has what's considered a soothing voice and speaks fairly standard Mandarin.
#9 Ruixi's Radio (蕊希电台)
Category: Lifestyle & Bedtime
Duration: 10 min/episode
About:
One way to examine culture is to look at what people generally worry about the most. This podcast, that always starts with the soft voice of Ruixi (the host) asking listeners "Hey, are you ok today?", focuses on a darker side of society and addresses the social and mental struggles that adults in China are facing. Ruixi's Radio is one of those podcasts that enjoy equivalent popularity across several podcast platforms, which indicates strong branding. For many people, it's a soothing podcast to listen just before bedtime.
Tips if you are a Mandarin learner:
The slow-paced monologue using language easy to understand makes a great learning material for beginning learners. Accent Alert: Ruixi (the host) speaks fairly standard Mandarin with insignificant accents.
#10 Stories FM (故事FM)
Category: Stories & Bedtime
Duration: 20 – 30 min/episode
About:
Described by the New York Times as a "rarity in a media landscape full of state propaganda and escapist entertainment," Gushi FM was launched with the idea "Your story, your voice." As one of China's popular audio programs, Gushi FM features stories told by ordinary Chinese of various backgrounds.
Tips if you are a Mandarin learner:
As a collection of monologues that detail stories, describe emotions, and argue ideas, this podcast suits advanced level learners. Accent Alert: in every episode, guests with speaking and telling stories in their own local dialects.
Want to understand more about podcasts in China? We'd recommend this insightful article on the Niemanlab website.
Because there are many more popular Chinese podcasts we would like to share with you, this probably will not be our only list. A follow-up list will also contain other favorites such as Two IT Uncles (两个IT大叔), BBPark (日坛公园), and One Day World ( 一天世界).
Want to recommend another Chinese podcast? Please leave a comment below this article or tweet us at @whatsonweibo, leave a message on Instagram or reach out via Facebook.
By Jialing Xie, with contributions by Manya Koetse
Spotted a mistake or want to add something? Please let us know in comments below or email us. First time commenters, please be patient – we will have to manually approve your comment before it appears.
©2019 Whatsonweibo. All rights reserved. Do not reproduce our content without permission – you can contact us at info@whatsonweibo.com
Two Hour Time Limit for KTV: China's Latest Covid-19 Measures Draw Online Criticism
China's latest COVID-19 infection prevention and control measures are drawing criticism from social media users.
First published
No more never-ending nights filled with singing and drinking at the karaoke bar for now, as new pandemic containment measures put a time limit as to how long people can stay inside entertainment locations and wangba (internet cafes).
On June 22nd, China's Ministry of Culture and Tourism (文旅部) issued an adjusted version to earlier published guidelines on Covid-19-related prevention and control measures for theaters, internet cafes, and other indoor entertainment venues.
Some of the added regulations have become big news on Chinese social media today.
According to the latest guidelines, it will not be allowed for Chinese consumers to stay at various entertainment locations and wangba for more than two hours.
Singing and dancing entertainment venues, such as KTV bars, can only operate at no greater than 50% maximum occupancy. This also means that private karaoke rooms will be much emptier, as they will also only be able to operate at 50% capacity.
On Weibo, the news drew wide attention today, with the hashtag "KTV, Internet Cafe Time Limit of Two Hours" (#KTV网吧消费时间不得超2小时#) receiving over 220 million views at the time of writing. One news post reporting on the latest measures published on the People's Daily Weibo account received over 7000 comments and 108,000 likes.
One popular comment, receiving over 9000 likes, criticized the current anti-coronavirus measures for entertainment locations, suggesting that dining venues – that have reopened across the country – actually pose a much greater risk than karaoke rooms due to the groups of people gathering in one space without a mask and the "saliva [drops] flying around."
The comment, that was posted by popular comic blogger Xuexi, further argues that cinemas – that have suffered greatly from nationwide closures – are much safer, as people could wear masks inside and the maximum amount of seats could be minimized by 50%. Karaoke rooms are even safer, Xuexi writes, as the private rooms are only shared by friends or colleagues – people who don't wear face masks around each other anyway.
Many people agree with the criticism, arguing that the latest guidelines do not make sense at all and that two hours is not nearly enough for singing songs at the karaoke bar or for playing online games at the internet cafe. Some wonder why (regular) bars are not closed instead, or why there is no two-hour time limit for their work at the office.
Most comments are about China's cinemas, with Weibo users wondering why a karaoke bar, where people open their mouths to sing and talk, would be allowed to open, while the cinemas, where people sit quietly and watch the screen, remain closed.
Others also suggest that a two-hour limit would actually increase the number of individuals visiting one place in one night, saying that this would only increase the risks of spreading the virus.
"Where's the scientific evidence?", some wonder: "What's the difference between staying there for two hours or one day?"
"As a wangba owner, this really fills me with sorrow," one commenter writes: "Nobody cares about the financial losses we suffered over the past six months. Our landlord can't reduce our rent. During the epidemic we fully conformed to the disease prevention measures, we haven't opened our doors at all, and now there's this policy. We don't know what to do anymore."
Among the more serious worries and fears, there are also some who are concerned about more trivial things: "There's just no way we can eat all our food at the KTV place within a two-hour time frame!"
By Manya Koetse
Follow @WhatsOnWeibo
*" 餐饮其实才更严重,一群人聚在一起,而且不戴口罩,唾沫横飞的。开了空调一样也是密闭空间。电影院完全可以要求必须戴口罩,而且座位可以只出售一半。KTV其实更安全,都是同事朋友的,本身在一起都不戴口罩了,在包间也无所谓。最危险的餐饮反而都不在意了"
Spotted a mistake or want to add something? Please let us know in comments below or email us. First-time commenters, please be patient – we will have to manually approve your comment before it appears.
©2020 Whatsonweibo. All rights reserved. Do not reproduce our content without permission – you can contact us at info@whatsonweibo.com.
Chinese Idol Survival Shows – The Start of a New 'Idol Era'
Idol reality survival shows are riding a new wave of popularity in China.
China has a vibrant online popular culture media environment, where new trends and genres come and go every single day. Chinese idol survival shows, however, have seen continued success and now seem to go through another major peak in popularity. What's on Weibo's Yin Lin explains.
On May 30, the finale of Chinese online video platform iQIYI's Youth With You 2 (青春有你2) broke the Internet. Official videos on iQIYI's Youtube channel garnered over 300 million views. At the time of writing, the hashtag "Youth With You 2 Finale" (#青春有你2总决赛#) has 3.15 billion views; the hashtag "Youth With You 2" (#青春有你2#) has 14.5 billion views. 
In recent years, China has produced a slew of so-called 'idol survival shows.' They have enjoyed much popularity among local audiences, as well as overseas—more than 393 hashtags related to Youth With You 2 trended in Asia, Europe, South America, and North America. In this overview, we explore the background, status quo, and future of China's idol survival shows.
The Start of The 'Idol Wave' in China 
In China's idol survival reality shows, so-called 'trainees', or aspiring idols, participate in a series of different challenges to compete for a chance to debut.
The 'idol culture' (偶像文化) has been dominating popular culture in Japan and South Korea for many years. An idol is, in short, a heavily commercialized multi-talented entertainer that is marketed – sometimes as a product – for image, attractiveness, and personality, either alone or with a group.
Especially K-pop and the Korean entertainment industry have since long been extremely popular among Chinese youth, heavily influencing pop culture in China today (more about Korean and Japanese idols here and here, and also read our article "Why Korean Idol Groups Got So Big in China and are Conquering the World").
These kinds of shows are ubiquitous in South Korea's popular culture, with Produce 101 (2016) becoming one of the most popular and successful South Korean reality series ever. 
The concept is simple. Every week, viewers vote for their favorite contestant. Trainees with insufficient votes during elimination rounds are eliminated from the competition. 
The group formed from the final trainees then goes on to 'promote' for a period of time, usually one to two years.
This method of creating an idol group, in which the members are basically selected by their own fans, is a major way to bridge existing distances between fans and their idols. Fan participation is a key factor in the success of idol reality shows.
While China has had several idol survival shows, iQIYI's Idol Producer (青春有你, 2018) was the first to reach levels of popularity similar to that of South Korea's Produce 101. 
Idol Producer premiered in January 2018 with Zhang Yixing as the host and Li Ronghao, MC Jin, Cheng Xiao, Zhou Jieqiong, and Jackson Wang serving as mentors.
This first season of Idol Producer brought together a total of hundred trainees. Though most trainees were from China, there were a few from overseas, such as You Zhangjing from Malaysia and Huang Shuhao from Thailand. The younger brother of Chinese actress Fan Bingbing, Fan Chengcheng, also participated in the show.
The first episode of Idol Producer attracted more than 100 million views within the first hour of broadcasting. In the final episode, more than 180 million votes were cast, with first-place winner Cai Xukun raking in more than 47 million votes.  
Two months after Idol Producer, Tencent launched Produce 101 China (创造101) in March 2018. Both shows marked the start of the 'idol wave' in China. 
In the next two years, more idol survival shows would dominate the Chinese entertainment scene. iQIYI released Youth With You 1 (青春有你) and Youth With You 2 (青春有你2) in 2019 and 2020 respectively. Tencent, too, released Produce Camp 2019 (创造营2019) and Produce Camp 2020 (创造营2020), the latter of which is currently airing. 
China's New Idol Survival Show Era 
In 2018, both Produce 101 China and Idol Producer enjoyed overwhelming popularity, accumulating more than 4.73 billion views and 3 billion views respectively. Their sequels, however, have failed to achieve the same level of success.
At the time of writing, 150,000 viewers have completed Youth With You 1 on Chinese community site Douban, versus 470,000 viewers for its predecessor, Idol Producer. Additionally, the number of votes cast for the first episode of Youth With You 1 was much lower compared to its Idol Producer equivalent. 
As for Produce 101 China, 510,000 viewers have completed the show on Douban, but only 340,000 viewers have finished watching its sequel. 
Groups formed from these shows have met with varying amounts of success and have run into problems regarding scheduling conflicts. 
Nine Percent, the boy group formed from Idol Producer in 2018, was known as a group that rarely met. Their second album was a compilation of tracks from solo members. Members had existing contracts with their own companies while simultaneously promoting with Nine Percent; hence, due to scheduling conflicts, members would often forgo Nine Percent activities for those of their own company. 
Rocket Girls, formed from Produce 101 China, also faced problems after debuting. Due to conflicts between Tencent and their management company, Yuehua Entertainment, Meng Meiqi and Wu Xuanyi, who placed first and second respectively, left the group two months after debut.
Despite the problems faced by groups formed from such shows, some idols were able to ride on the momentum they gained from participating.
For instance, Cai Xukun, first-place winner of Idol Producer, swiftly rose to become one of the most popular trainees on the show, consistently ranking first place in every round of elimination. He was also the host of the recently concluded Youth With You 2.
Other trainees have also seen individual success. Liu Yuxin, the first-place winner of Youth With You 2, gained attention for her androgynous look: short hair, a cool personality, and wearing shorts instead of a skirt. Her hashtag "Liu Yuxin" (#刘雨昕#) has been viewed more than 550 million times on Weibo. In the final episode, she received more than 17 million votes.
Despite the lowering audience ratings for other recent idol shows, the success of Youth With You 2 might mark the start of a new 'idol era'. Even Chinese netizens wondered why the show is so popular compared to Youth With You 1.
Just one day after the finale premiered, the hashtag "Youth With You 2 Finale" had already been viewed more than 2.2 billion times on Weibo. On Douban, 580,000 viewers have finished the show—more than any of the previous idol survival shows by iQIYI and Tencent.
The Future of Idol Survival Shows 
Chinese idol survival shows were received with much fanfare when they first entered mainstream popular culture in 2018. But the ensuing conflicts that the resulting groups ran into resulted in netizens doubting the success and effectiveness of these shows. 
This year, however, the popularity of both Youth With You 2 and Produce Camp 2020 might signal a comeback for the idol era in China.
And this time around, Chinese idol survival shows are also gaining more traction outside of the PRC, becoming more and more popular among global audiences. Both Youth With You 2 and Produce Camp 2020 have been well-received by viewers from many different countries.
On social media, online commenters praise the two shows – and Chinese idol survival shows in general – for having a more "laid-back atmosphere" between the trainees and mentors. Web users also comment that they enjoy how the shows highlight the friendship between the trainees, rather than the feuds.
It seems that what sets Chinese idol survival shows apart from the South Korean ones is precisely why some viewers prefer them. The longer running times, for example, makes it possible to give more screen time to the different trainees and to give a deeper understanding of the relations between them.
With the popularity of idols like Liu Yuxin and Wang Ju who challenge conventional beauty standards, shows can also look into moving away from the cookie-cutter aesthetic that idols usually adhere to. 
Furthermore, management companies and broadcasting companies have to come to an agreement regarding what scheduling arrangement would benefit all parties and be conducive towards the idols' physical and mental health. 
It remains to be seen whether THE9, the newly formed group from Youth With You 2, will be able to flourish in the time to come and avoid the troubles that other groups ran into. 
As for Produce Camp 2020, it seems set to enjoy just as much success as Youth With You 2 did – if not more. Only five episodes have been released, but the show's hashtag already has 16.1 billion views.
A reviewer on Douban writes: "The trainees are all confident, taking opportunities to express themselves and actively showcase their talents. So much youthful and positive energy!" 
The latest newcomers to the idol reality show genre further consolidate the success of the format. Recently, Mango TV released Sisters Who Make Waves (乘风波浪的姐姐们, 2020), where female celebrities above 30 years old compete to make it into the final five-member girl group. The first episode was viewed more than 370 million times within the first three days of release and immediately became top trending on Weibo.
The number of survival shows in China right now and their growing popularity shows that audiences seemingly can't get enough of the genre. It is an indication that, despite setbacks in the past, China's idol survival reality show genre is still going strong and might be here to stay.
You can watch the currently airing Produce Camp 2020 and Sisters Who Make Waves here and here.
By Yin Lin Tan
Follow @WhatsOnWeibo
 Spotted a mistake or want to add something? Please let us know in comments below or email us. First-time commenters, please be patient – we will have to manually approve your comment before it appears.
©2020 Whatsonweibo. All rights reserved. Do not reproduce our content without permission – you can contact us at info@whatsonweibo.com.