Top 10 of Popular Chinese Podcasts of 2019 (by What's on Weibo)
What are Chinese podcast app users listening to? An overview.
As the podcasting industry only seems to become more thriving around the world, What's on Weibo tunes into China's podcast market and selects ten of the most popular Chinese podcasts for you.
Ever since it first made its entrance into the entertainment industry, the podcast – a term coined in 2004 – has kept growing in listenership in most Western countries.
The same holds true for China, where podcasts are mainly concentrated on a couple of bigger online audio streaming platforms.
What are the most ear-catching podcast streaming services in China now? While various podcast apps have been competing with each other to attract users with their trending content, Ximalaya is one of the most popular ones as it offers the widest range of content of all major podcast apps in China. The app was first launched in 2013, and has been a top-scoring app ever since.
In terms of popularity, Ximalaya (喜马拉雅) is closely followed by DragonflyFM (蜻蜓FM), LycheeFM(荔枝FM), and a series of other podcast platforms with each implementing different business models.
How do we know what's trending on these podcast apps? Based on user clicks and other metrics, Ximalaya has its own ranking lists of popular podcasts for five major categories: classics, audiobooks,crosstalk & storytelling, news, music, and entertainment.
DragonflyFM (蜻蜓FM) and other podcast apps also have their own rankings for even more narrowly defined categories, although these rankings often feature the same 'most popular' podcasts as Ximalaya and other apps.
To give you an impression and an overview of the kind of podcasts that are currently most popular in China, we have made a selection of trending podcasts across various audio apps, with some notes that might be useful for those tuning into these podcasts as learners of Mandarin (all of these popular podcasts use Mandarin).
Please note that this is not an 'official' top 10 list, but one that is compiled by What's on Weibo based on various popular ranking lists in different categories. Guo Degang's crosstalk and storytelling podcast, for instance, is ranked as a number one popular podcast on both Ximalaya and Dragonfly FM, which is why it comes in highest in our list, too.
What's on Weibo is independent and is not affiliated with any of these audio platforms or podcasts.
#1 Guo Degang: Crosstalk Collection of 21 Years (郭德纲21年相声精选)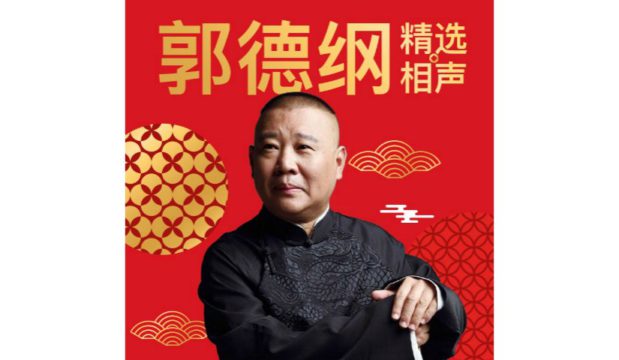 Category: Crosstalk & Storytelling
Duration: 20-90 min/episode
About:
Guo Degang (郭德纲, Guō Dégāng) is one of the most successful crosstalk comedians in China. In 1995, he founded his own crosstalk society, Deyun Society (德云社, Dé Yún Shè), which aims to "bring crosstalk back to traditional theaters." Guo Degang has succeeded in making the general public pay more attention to crosstalk (相声, xiàngsheng), a traditional Chinese art performance that started in the Qing Dynasty. Like many other traditional Chinese arts, crosstalk performers are expected to have had a solid foundation that is often referred to as "kung fu" (功夫, Gōngfū) before they can perform onstage. Among the many collections attempted to gather Guo Degang's crosstalk and storytelling performance, this podcast is probably the most comprehensive attempt thus far to gather Guo's crosstalk and storytelling – it lists Guo's best performances throughout his nearly three-decade career.
Tips if you are a Mandarin learner:
This podcast contains a lot of word jokes, special idioms, and cultural and historical context, making it more suitable for advanced Mandarin learners. But beginners, don't be discouraged! Get your feet wet with Guo's sense of humor if you like a challenge. Accent Alert: you will hear the Tianjin accent in Guo's performance, which is also encouraged by the crosstalk & storytelling art genre.
#2 King Fafa (发发大王)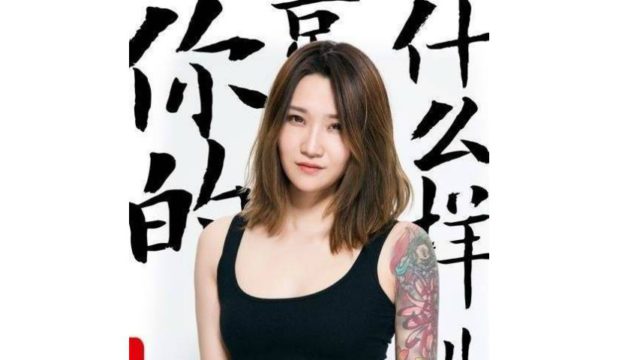 Category: Talkshow & Entertainment
Duration: 1 – 2 hr/episode
About:
This podcast provides a glimpse into Chinese society through the lens of ordinary people and their own stories. These stories range from a Chinese mother going through struggles to give birth to her child in the UK as an immigrant, to the love-and-hate relationship between Chinese youngsters and marriage brokers. Or how about Huawei employees' personal anecdotes, or a self-made millionaire's confession on his sudden realization of the true meaning of life? Looking beneath the surface of people's lives with a compassionate and sometimes somewhat cynical attitude, the talk show podcast Fafa King has won over Chinese podcast listeners.
Tips if you are a Mandarin learner:
Enrich your vocabulary and phrases bank with this daily-conversation based podcast. Suitable for medium-level Mandarin learners.
Accent Alert: you will hear mostly Beijinger accents from the two hosts.
#3 Chasing Tech, Teasing Arts (追科技撩艺术)
Category: Technology & Art / Business podcas
Duration: 30 min -1 hr/episode
About:
This Doko.com podcast allows listeners to get new perspectives on technology, art, environmental protection, and business through the voice of aspiring Chinese youths from within China and abroad. Doko.com used to be a digital marketing agency but now describes itself as a "group of people passionate about the internet, a diverse, interesting and exciting place."
Tips if you are a Mandarin learner:
Doko's podcast features interviews between the host and guests on topics mainly relating to art and technology in a semi-formal setting. Listen to learn how to discuss these topics in Mandarin. Accent Alert: you will hear the host speaking Mandarin with a slight accent and guest speakers with various accents of their origin.
#4 Let Jenny Tell You (潘吉Jenny告诉你)
Full title: Let Jenny Tell You – Learn English and Talk about America (潘吉Jenny告诉你-学英语聊美国), Link to podcast
Category: Education
Duration: 10 – 20 min/episode
About:
Let Jenny Tell You is one of the most popular podcasts around for Chinese listeners to learn English. Hosted by Jenny and Adam, the podcast offers quite rich and unique content, discussing various topics often relating to Chinese culture and news, and of course, diving deeper into the English language.
Tips if you are a Mandarin learner:
As a language learning podcast, this podcast is actually perfect for intermediate learners of Chinese; it works both ways for Chinese-English learners as well as for English speakers who are interested in learning Mandarin. Because Adam speaks English, you always know what the podcast is about. Accent Alert: Jenny (the host) speaks fairly standard Mandarin with minor accents.
#5 Stories Across the Globe (环球故事会)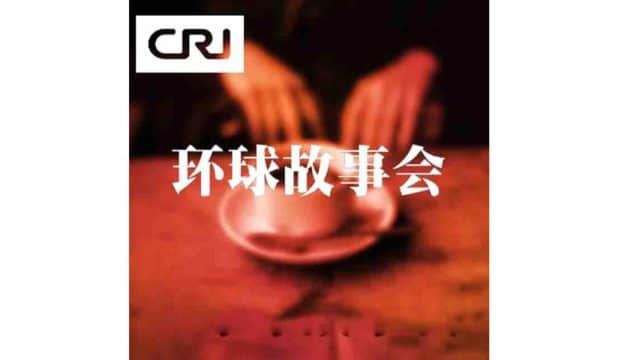 Category: Society & Culture
Duration: 20 min/episode (length differs on Podcasts App Store)
About:
A skillful narrator digs into stories behind the news, examining various topics involving cultures, history, politics, international relations. This podcast, by China's state-owned international radio broadcaster, often comes up as a suggestion on various platforms, and also seems to be really popular because of its news-related stories.
Tips if you are a Mandarin learner:
Well-paced speech with an intimate tone, this podcast is a good source for learning new vocabulary and improving your pronunciation if you are already an advanced learner of Mandarin. Accent Alert: the host speaks fairly standard Mandarin with a Beijing accent.
#6 Watching Dreams Station (看理想电台)
Category: Interviews & Culture
Duration: 20 – 40 min/episode
About:
A fun and informative podcast with varied content coverage, this podcast has a refreshing tone and smooth transitions between narratives and (expert) interview footage. A great source to learn more about what Chinese 'hipsters,' often referred to as literary and arty youth (文青, wén qīng) care about with regular mentions of social media stories.
Tips if you are a Mandarin learner:
This podcast has relatively slow-paced speech covering various topics, which helps to make you more familiar with new vocabulary and practice how to explain things in Mandarin. Accent Alert: you will hear hosts speak fairly standard Mandarin with minor accents.
#7 Black Water Park (黑水公园)
Category: TV & Movies, Talkshow
Duration: 1 – 1.5 hr/episode
About:
Learn what's commonly discussed among Chinese young adults about movies and TV shows through these entertaining conversations between the two good friends Ài Wén and Jīn Huā-er.
Tips if you are a Mandarin learner:
Suitable for medium-to-advanced-level Mandarin learners; highly engaging conversations involving lots of slang and colloquial expressions.
Accent Alert: the hosts speak with recognizable Beijinger accents, so be prepared.
#8 The Sketch is Here (段子来了)
Category: Comedy
Duration: 45 min/episode
About:
With 5.426 billion user clicks on Ximalaya, this podcast featuring funny sketches is super popular and has become a household name in China's podcast market. It offers a taste of humor appreciated by many Chinese, which is very different from what you'd get from a podcast in the West within the same category.
Tips if you are a Mandarin learner:
Great source to learn colloquial Mandarin and funny ice-breakers, but challenging as humor is intrinsically linked with inside jokes and word play. Accent Alert: the host has what's considered a soothing voice and speaks fairly standard Mandarin.
#9 Ruixi's Radio (蕊希电台)
Category: Lifestyle & Bedtime
Duration: 10 min/episode
About:
One way to examine culture is to look at what people generally worry about the most. This podcast, that always starts with the soft voice of Ruixi (the host) asking listeners "Hey, are you ok today?", focuses on a darker side of society and addresses the social and mental struggles that adults in China are facing. Ruixi's Radio is one of those podcasts that enjoy equivalent popularity across several podcast platforms, which indicates strong branding. For many people, it's a soothing podcast to listen just before bedtime.
Tips if you are a Mandarin learner:
The slow-paced monologue using language easy to understand makes a great learning material for beginning learners. Accent Alert: Ruixi (the host) speaks fairly standard Mandarin with insignificant accents.
#10 Stories FM (故事FM)
Category: Stories & Bedtime
Duration: 20 – 30 min/episode
About:
Described by the New York Times as a "rarity in a media landscape full of state propaganda and escapist entertainment," Gushi FM was launched with the idea "Your story, your voice." As one of China's popular audio programs, Gushi FM features stories told by ordinary Chinese of various backgrounds.
Tips if you are a Mandarin learner:
As a collection of monologues that detail stories, describe emotions, and argue ideas, this podcast suits advanced level learners. Accent Alert: in every episode, guests with speaking and telling stories in their own local dialects.
Want to understand more about podcasts in China? We'd recommend this insightful article on the Niemanlab website.
Because there are many more popular Chinese podcasts we would like to share with you, this probably will not be our only list. A follow-up list will also contain other favorites such as Two IT Uncles (两个IT大叔), BBPark (日坛公园), and One Day World ( 一天世界).
Want to recommend another Chinese podcast? Please leave a comment below this article or tweet us at @whatsonweibo, leave a message on Instagram or reach out via Facebook.
By Jialing Xie, with contributions by Manya Koetse
Spotted a mistake or want to add something? Please let us know in comments below or email us. First time commenters, please be patient – we will have to manually approve your comment before it appears.
©2019 Whatsonweibo. All rights reserved. Do not reproduce our content without permission – you can contact us at info@whatsonweibo.com
Chinese Social Media Users Stand up Against Body Shaming
Recent photos of famous actress Gong Li that showed her curvier figure have gone viral on Sina Weibo, receiving over 850 million clicks. With Gong Li's weight gain becoming all the talk on Weibo, the public's focus on her appearance has sparked an online wave of body positivity posts, with web users rejecting the all-too-common phenomenon of body shaming on Chinese social media.
First, there was the 'A4 Waist' hype, then there was the 'iPhone6 Legs' trend, the 'belly button backhand,' and the online challenge of putting coins in your collarbone to show off how thin you are (锁骨放硬币). Over the past five years, China has seen multiple social media trends that propagated a thin figure as the ruling beauty standard.
But now a different kind of trend is hitting Weibo's hotlists: one that rejects body shaming and promotes the acceptance of a greater diversity in body sizes and shapes in China.
On August 26, Weibo user @_HYIII_ from Shanghai posted several pictures, writing:
"Reject body shaming! Why should we all have the same figure? Tall or short, thin or fat, all have their own characteristics. Embrace yourself, and show off your own unique beauty!"
The post was soon shared over 900 times, receiving more than 32,000 likes, with the "body shame" phrase soon reaching the top keyword trending list of Sina Weibo.
Gong Li Weight Gain
The body positivity post by '_HYIII_' is going viral on the same day that the apparent weight gain of Chinese actress Gong Li (巩俐) is attracting major attention on Chinese social media platforms such as Weibo and Douyin.
The 54-year-old actress, who is known for starring in famous movies such as Farewell My Concubine, To Live, and Memoirs of a Geisha, was spotted taking a walk with her husband in France on August 24. The photos went viral, with media outlets such as Sina Entertainment noting how Gong Li had become "much rounder" and had put on some "happy fat" (幸福肥).
By now, the hashtag page "Gong Li's Figure" (#巩俐身材#) has received more than 850 million (!) views on Weibo, with thousands of people commenting on the appearance of the actress. In the comment sections, there were many who lashed out against the focus on Gong Li's weight gain.
"She just has a regular female body shape. Stop using 'white / skinny / young' as the main beauty standard to assess other people," one commenter said, with another person writing: "Why do you all keep focusing on her figure, did she steal your rice and eat it?!"
"Why do you all keep focusing on her figure, did she steal your rice and eat it?"
Some people suggested that the COVID19 pandemic might have to do with Gong Li's weight gain, with others writing: "If she is healthy is what matters, skinny or fat is not the way to assess her beauty."
What stands out from the discussions flooding social media at this time, is that a majority of web users seem to be fed up with the fact that a skinny body is the common standard of women's beauty in China today – and that accomplished and talented women such as Gong Li are still judged by the size of their waist.
Say No to Body Shaming
In light of the controversy surrounding Gong Li's recent photos and the following discussions, posts on 'body shaming' (身材羞辱) are now flooding Weibo, with many Weibo users calling on people to "reject body shaming" (拒绝#body shame#) and to stop imposing strict beauty standards upon Chinese women.
The pressure to be thin, whether it comes from the media or from others within one's social circle, is very real and can seriously affect one's self-esteem. Various studies have found an association between body dissatisfaction and social pressure to be thin and body shaming in Chinese adolescents and young adults (Yan et al 2018).
The main message in this recent Weibo grassroots campaign against body shaming, is that there are many ways in which women can be beautiful and that their beauty should not be merely defined by limited views on the ideal weight, height, or skin color.
Over the past decades, women's beauty ideals have undergone drastic changes in China, where there has been a traditional preference for "round faces" and "plump bodies." In today's society, thin bodies, sharp faces, and a pointy chin are usually regarded as the standard of female ideal beauty (Jung 2018, 68). China's most popular photo apps, such as Meitu or Pitu, often also include features to make one's face pointier or one's legs more skinny.
This is not the first time Weibo sees a growing trend of women opposing strict beauty standards. Although the word 'body shaming' has not often been included in previous trends, there have been major trends of women opposing popular skinny challenges and even one social media campaign in which young women showed their hairy armpits to trigger discussions on China's female aesthetics.
Especially in times of a pandemic, many netizens now stress the importance of health: "Skinny or fat, it really doesn't matter how much you weigh, as long as you're healthy – that's what counts."
Also read:
By Manya Koetse
Follow @WhatsOnWeibo
References
Jung, Jaehee. 2018. "Young Women's Perceptions of Traditional and Contemporary Female Beauty Ideals in China." Family and Consumer Sciences Research Journal 47 (1): 56-72.
Yan, Hanyi ; Wu, Yingru ; Oniffrey, Theresa ; Brinkley, Jason ; Zhang, Rui ; Zhang, Xinge ; Wang, Yueqiao ; Chen, Guoxun ; Li, Rui ; Moore, Justin. 2018. "Body Weight Misperception and Its Association with Unhealthy Eating Behaviors among Adolescents in China." International Journal of Environmental Research and Public Health 15 (5): 936.
Spotted a mistake or want to add something? Please let us know in comments below or email us. First-time commenters, please be patient – we will have to manually approve your comment before it appears.
©2020 Whatsonweibo. All rights reserved. Do not reproduce our content without permission – you can contact us at info@whatsonweibo.com.
China's New Hit Drama 'Nothing But Thirty' Thrives in the "She Era"
Chinese latest hit drama 'Nothing but Thirty' has 20 billion views on its Weibo hashtag page.
China's latest TV drama hit Nothing But Thirty is flooding Weibo discussions. With over 20 billion views on its hashtag page, the show is one of the most popular shows of the season and demonstrates that China's 'she era' (ta shidai 她时代) dramas are all the rage. What's on Weibo's Yin Lin Tan explains.
"Have you heard of 'independent at the age of thirty' (sān shí ér lì 三十而立)?" Wang Manni asks, her hair pulled back neatly and white shirt cleanly pressed. "I hope that, before I'm thirty, I'll be promoted to supervisor."
Riding on the wave of female protagonist ('heroine' 大女主) shows that have been taking over China's entertainment scene, Nothing But Thirty (三十而已) is a 43-episode drama by Dragon Television that follows the challenges of three different women who have reached the ever-important age of thirty.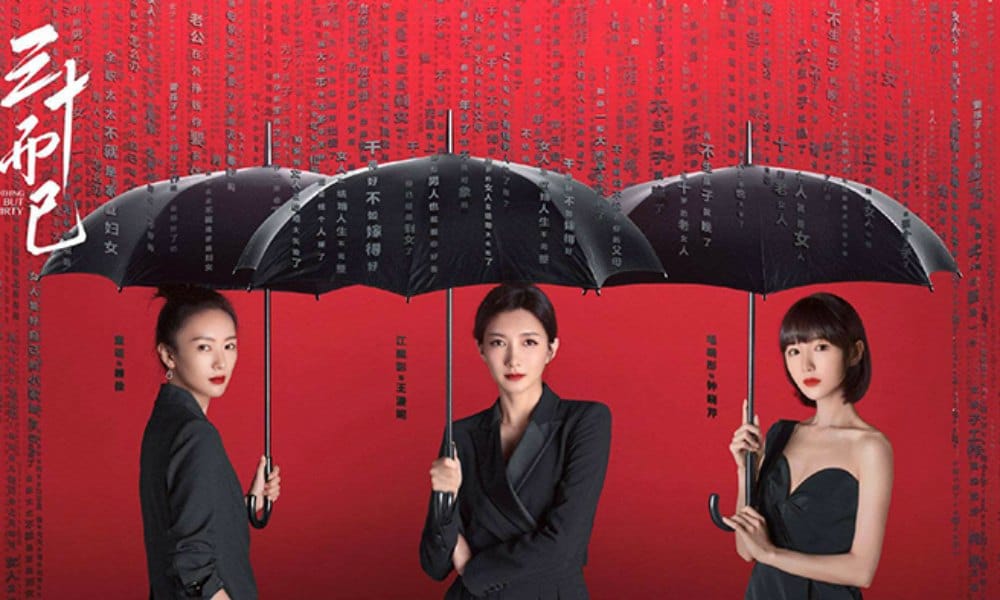 In a society where women are often expected to be married by their late twenties, a show like this, which tackles women's present-day struggles, both in their personal and professional lives, has resonated with many.
In fact, the show is so popular that at the time of writing, the show's hashtag ("Nothing But Thirty", #三十而已#) has over 20 billion (!) views on Weibo.
Depicting the struggles of China's thirty-something women
Nothing But Thirty revolves around the lives of three female leads from different walks of life. Gu Jia (Tong Yao) is a capable businesswoman turned full-time housewife; Wang Manni (Jiang Shuying) is an independent, career-oriented sales assistant; and Zhong Xiaoqin (Mao Xiaotong) is your run-of-the-mill office lady.
For Gu Jia, the birth of her son was what truly transformed her into a full-fledged housewife. In many ways, she seems like a perfect wife and mother: well-educated, capable, and thoughtful. But, eventually, she too has to face life's challenges.
Driven and hardworking, Wang Manni is confident in both her looks and abilities. Her immediate goal, at least at the start of the show, is to achieve professional success. Throughout the show, her resilience is put to the test, personally and professionally.
Zhong Xiaoqin is described by many netizens as the most "average" or "normal" character. She is kind-hearted -sometimes to the point of being a pushover -, and has spent years at the same company without rising the ranks. Though her story might seem mundane at first, this peace is disrupted when her marriage takes a turn for the worse.
A story that resonates with the masses
"The show attracted wide attention, and it strongly resonated with female audiences. Many thirty-something working women saw their own lives reflected in the show," Xinhua recently wrote about the show.
Nothing but Thirty currently carries a 7.6 out of 10 rating on Douban, an online reviewing platform.
Though some reviewers criticized how the later episodes of the show were unnecessarily draggy, most praised it for its portrayal of strong female characters, good acting, and largely realistic depiction of women above the age of thirty.
"I saw myself, and also saw the friends beside me," a reviewer notes.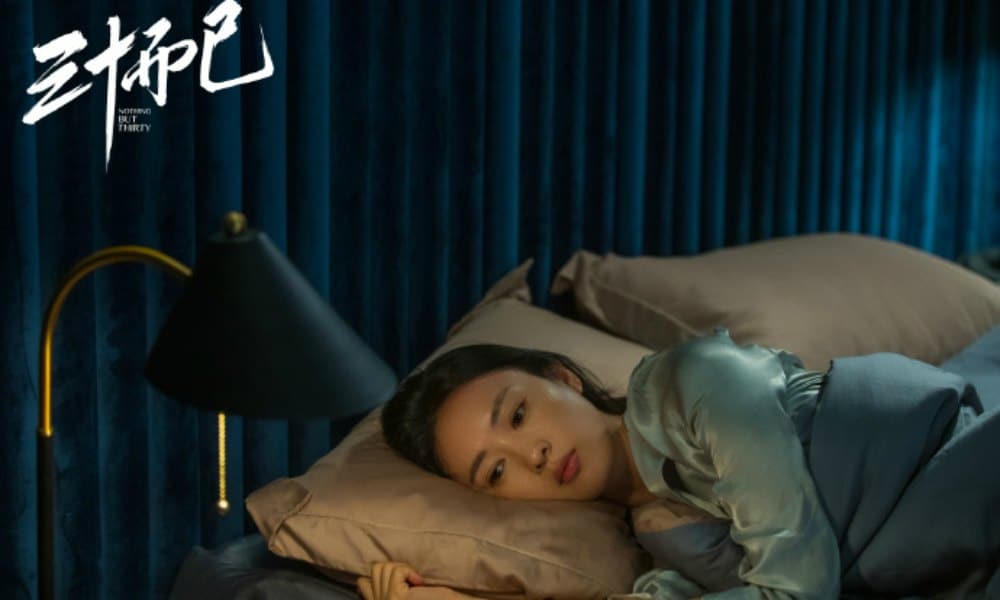 In China, women are, more often than not, burdened with expectations of getting married and settling down by the time they are in their late twenties. If you're single and thirty, that's made even worse.
Those who fall into this category carry the derogatory label of "leftover women" (剩女), a term that reflects how single women above the age of thirty are seen as consolation prizes or even unwanted goods.
Thirty is thus an incredibly important number, especially for women — something that's clearly reflected in the show's concept trailer.
Aside from societal expectations of starting a family, some women now also take it upon themselves to build their careers. In fact, you can chase after professional success without burdening yourself with the idea that you must be married – a notion exemplified by the character of Wang Manni.
Nothing But Thirty also showcases the sheer diversity of experiences for women above thirty: you don't have to be married, you don't have to be super capable, and you don't have to be thinking about having children. Each woman goes through her own unique struggles and isn't necessarily endowed with the so-called "protagonist's halo."
Ultimately, the popularity of the show is driven by the three female leads and the actresses who bring these strong characters to life.
By telling a story that is relatable and touches on relevant social issues, namely on expectations of women in society, Nothing But Thirty was able to achieve widespread popularity and is adding another notch on the trend of China's ta shidai (她时代) dramas. 
The rise of ta shidai shows
Ta shidai literally translates to "her era" or "the 'she' era."
Ta shidai shows explore what it's like to be a woman in China today. The female characters are diverse when it comes to both their backgrounds and character arcs; they might have different jobs, different levels of education, or different personalities. These shows mostly center around a strong female lead and/or a main cast that is primarily female.
More importantly, they often feature capable women and how these women overcame the odds to achieve success.
Recent shows like The Romance of Tiger and Rose (传闻中的陈芊芊) and Sisters Who Make Waves (乘风破浪的姐姐) also fall under this category, as do somewhat older hit shows such as Ode to Joy (欢乐颂) and Women in Beijing (北京女子图鉴).
The Romance of Tiger and Rose is set in a society in which women are in charge and men are subordinate, in a daring reversal of gender roles. Though the show has been criticized for using social issues to attract attention, it gained a decent following for tackling topics like gender inequality and women's rights.
A reality TV competition that swept the Chinese entertainment scene, Sisters Who Make Waves attempted to rebuke stereotypes of women over 30 as "leftover women."
The show brought together female celebrities above the age of 30 (the oldest competitor was 52), and had them go through a series of challenges, culminating in a girl group formed by the final competitors.
Nothing But Thirty is just another example of a show that's attempted to depict the realistic struggles of women in modern-day China.
More Chinese dramas that feature women — specifically, their struggles and the expectations that society places on them — are slated to be released in 2020.
Over the past few years, more attention has been focused on women's rights in China. As feminism becomes an increasingly important topic of discussion in China, strongly facilitated by social media and not without controversy, companies are likely to hop on the bandwagon and continue producing shows that fall squarely in the ta shidai category, given the genre's rising popularity.
Though we can't expect every single show to perfectly, accurately, and realistically portray women's struggles, the fact that more stories like these are being produced already helps bring such conversations into the mainstream. 
Hopefully, the trend of ta shidai shows is a sign that these issues won't just be tackled on camera, but in real life as well. 

Read more about Chinese TV dramas here.

By Yin Lin Tan
Follow @WhatsOnWeibo
 Spotted a mistake or want to add something? Please let us know in comments below or email us. First-time commenters, please be patient – we will have to manually approve your comment before it appears.
©2020 Whatsonweibo. All rights reserved. Do not reproduce our content without permission – you can contact us at info@whatsonweibo.com.