14 year old girl delivers baby boy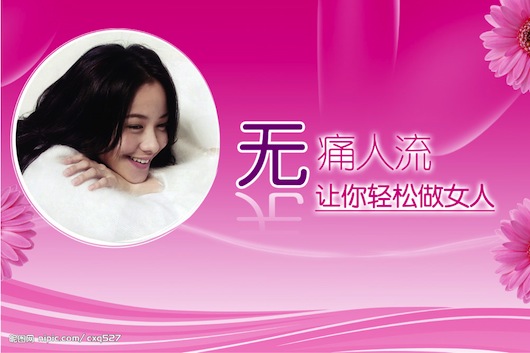 Trending topic of August 20, 2014: Netizens are feverishly discussing a 14 year-old schoolgirl from Sanming, Fujian, who delivered a baby boy earlier this week on August 16. The girl turned 14 on August 13, meaning she got pregnant while she was 13 years old. The topic led to much discussion on China's sex education. China has recently seen an increase in teen pregnancies. 
What's on Weibo has just published an article about teen pregnancies and the booming abortion business in China in response to the trending topic of today. The Sanming girl is by no means special in being a pregnant teenager; what makes her story newsworthy is that she actually delivered the baby. 90% of the teenage girls in her position choose for an abortion. Read all about it in our latest article.
Sudden Ground Collapse at Metro Station in Xiamen
A sudden collapse occurred near Xiamen's Lucuo station, just two weeks after a similar incident took place in Guangzhou.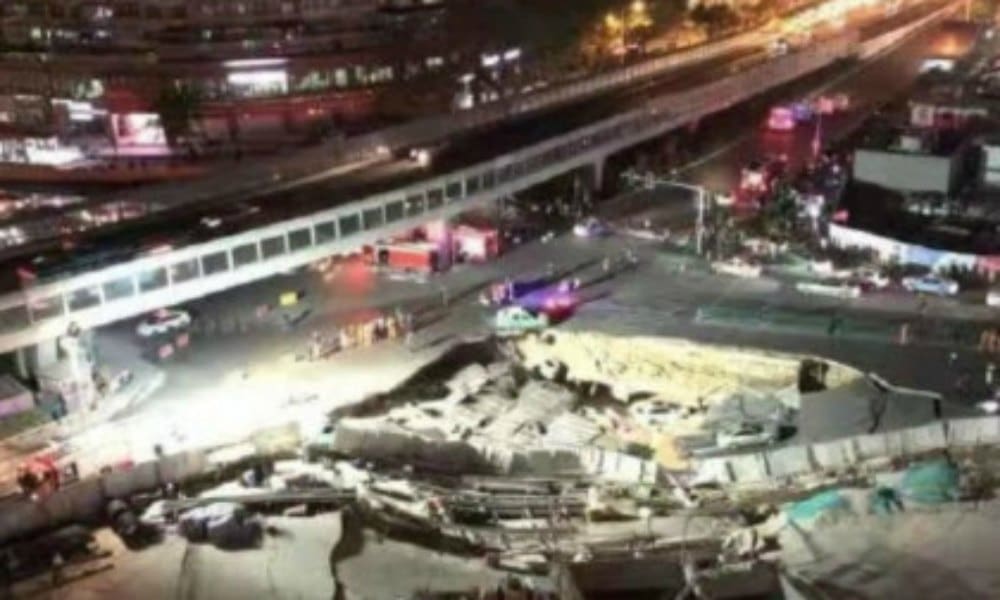 First published
In the evening of December 12, Xiamen's Lvcuo (Lǚcuò 吕厝) metro station became a breaking news topic in Chinese media after a ground collapse incident occurred at a nearby intersection, followed by a major flood in the Xiamen subway.
Xiamen, Fujian Province, is one of China's major coastal cities. According to Xiamen Metro News, the collapse happened at 21:52 local time.
Ground collapsed at Lvcuo station of Metro Line 2 in Xiamen pic.twitter.com/qrkDsJjsCO

— Chenyu_Liang (@chenyuliang) December 12, 2019
At time of writing, rescue teams are still investigating the scene. It is unclear if people have been trapped or injured due to the collapse.
An apparent dashcam video shared by Sina News and People's Daily on Weibo shows the moment right before the sudden collapse.
The video captures how the road is relatively busy at the time of collapsing, and at least one car can be seen crashing into the sinkhole.
The moment before it happened pic.twitter.com/fVAxFAgD3s

— Chenyu_Liang (@chenyuliang) December 12, 2019
Other footage shows that the Xiamen metro line is currently flooded (also see video in this tweet).
The metro station where this incident occurred is relatively new. Xiamen's metro line was first opened in late December 2017.
Just two weeks ago, another major ground collapse accident occurred at the construction site of a metro line in Guangzhou. Three people remain missing after the incident.
On Thursday night local time, the Xiamen metro collapse was the number one trending topic on social media platform Weibo. Many netizens commenting on the incident express worries about the safety of roads and construction sites in China.
Update (Dec 13): According to the latest Chinese media reports, the drivers of two cars who were at the scene at the moment of the ground collapse have both been recused. One female pedestrian who also fell into the sinkhole is receiving medical treatment..
By Manya Koetse
Follow @whatsonweibo
Spotted a mistake or want to add something? Please let us know in comments below or email us. First-time commenters, please be patient – we will have to manually approve your comment before it appears.
©2019 Whatsonweibo. All rights reserved. Do not reproduce our content without permission – you can contact us at info@whatsonweibo.com.
No Need for Plague Panic? China's Trending Plague Outbreak
After the Year of the Pig brought swine flue, some fear the Year of the Rat will bring the 'rat plague.'
Published
For the past nine days, during which three cases of the plague have been reported in China, the deadly bubonic plague has become a hot topic on Chinese social media.
The topic first made headlines on November 12, when Chinese state media announced that two people, a husband and wife from Inner Mongolia, were transported to Beijing's Chaoyang Hospital for treatment after being diagnosed with the pneumonic plague.
The couple reportedly got sick after eating raw marmot kidney.
A 55-year old hunter from the same region, the Inner Mongolian Xilingol League, was later also diagnosed with bubonic plague after eating wild rabbit meat.
The bubonic plague, also called the 'Black Death,' is an infectious disease that is known to have caused one of the most devastating pandemics in human history, killing millions of people in 14th century Europe.
News of the three cases of bubonic plague reminded many of the 2003 SARS panic; an outbreak of SARS in southern China caused over 8000 cases that year.
The World Health Organisation criticized China at the time for covering up the scale of the problem, with officials conceding in the Spring of 2003 that China's SARs problem was "nearly 10 times worse than had been admitted."
Current online reports on the bubonic plague in China stress that there is no reason for panic, with a hospital spokesperson confirming that the situation is "under control."
42 people who are known to have come into contact with the Chinese patients have all been quarantined and were not found to have any symptoms of catching the disease.
Chinese (state) media channels are spreading social media posts this week that mainly emphasize that the plague "can be prevented, controlled, and managed," and that it can be effectively treated.
"Don't panic over plague outbreak," Sina News headlines, with People's Daily posting on Weibo that, according to the China Center for Disease Control and Prevention, "there is no need to worry."
The bubonic plague primarily affects rodents and other animals, with animals – and incidentally humans – usually contracting the infection through insects such as (rat) fleas. This form of plague is highly contagious – can spread through coughing – and could be fatal within days if left untreated (Benedict 1996, 4).
Mammals such as rabbits or marmots, as eaten by the recent Chinese patients, but also rats, squirrels, gerbils, mice, etc., can all harbor the disease.
Although the disease is increasingly rare, and for many is something from the history books, there were still 3248 cases worldwide between 2010 and 2015, leading to 584 deaths, according to the World Health Organization.
Although Chinese media stress that there is no need to panic over the recent outbreak of the bubonic plague, many netizens still fear an epidemic, making comments such as: "The Year of the Pig brought the [African] swine fever, now the plague is starting just before the Year of the Rat!" (The word for 'plague' in Chinese is 鼠疫 shǔyì, literally meaning 'rat plague' or 'mouse plague').
Others are asking questions such as: "Do we risk the plague more if we have mice in the house?" and "How can we prevent getting it?"
Meanwhile, according to Jiemian News reports, the area in Inner Mongolia where the patients originally contracted the illness is currently under strict control by the Ministries of Health and Agriculture; some roads are closed off, and there's temperature screening for those taking public transport.
The area has seen four cases of plague over the past decades, the most recent one before this month being in 2004.
Last news on the current three patients was from last Saturday, when it was reported that at least one of the patients is now in stable condition.
By Manya Koetse
Follow @whatsonweibo
References
Benedict, Carol Ann. 1996. Bubonic Plague in Nineteenth Plague in Nineteenth Century China. Stanford University Press.
Spotted a mistake or want to add something? Please let us know in comments below or email us. First time commenters, please be patient – we will have to manually approve your comment before it appears.
©2019 Whatsonweibo. All rights reserved. Do not reproduce our content without permission – you can contact us at info@whatsonweibo.com.