What Russia Wants China to Know After MH17
In the days following the MH17 crash, the Russian Embassy in China posted various comments on its official Weibo account with updates and reaction to the news. It also posted an article by Putin adviser Glazyev. What does Russia want China's netizens to know?
The MH17 flight and the unrest in Ukraine have dominated July's global headlines since the day of the crash. On China's social media, the crash and political unrest in the area have also become much discussed topics. Beijing-based embassies of various countries have commented on the news through their social media accounts. In the days following the MH17 crash, the Russian Embassy in China posted various comments on its official Weibo account with updates and reactions to the news. Within a ten-day period from July 17th to the 28th, the embassy posted a total of 42 messages. One of them compared the current situation in Ukraine to Hitler's Germany in 1939; the post led to some controversy when the Polish ambassador reacted to it. The Weibo message was actually an excerpt of an article that was posted on the front page of the Russian embassy website on July 23rd, five days after the MH17 crash.
According to Glazye, Western media blindly follow US propaganda, pointing fingers at Russia and spreading lies and hysteria
The article (link, in Chinese) is written by Russian academician Sergei Glazye, who is the presidential adviser to Vladimir Putin. The piece is titled: "Why the US wants the Ukrainian Crisis."1 It explains how the American government pushes for a war between Ukraine and Russia to derive benefit from it. Glazye writes that the Western media blindly follows US propaganda, creating 'misconceptions' on what is really happening in Ukraine. According to the author, they are pointing their fingers, spreading lies and hysteria, and are fueling the conflict by shaping Russia into the enemy of Ukraine. The war that is taking place in the Donbass is not only a great threat to Ukraine, Glazye stresses, but also to Europe, Russia and the rest of the world.
"Saying the current conflict is about Ukraine protecting its country is like saying Hitler invaded Poland to protect Germany"
"Dangerous misunderstandings can lead to local outbreaks of war, which might turn into a world war. According to international media, the motives for this conflict can be found in the Ukrainian government protecting the country from full-blown war. This is far from the truth. Saying this is like saying Hitler invaded Poland to protect Germany from a Polish invasion. Russian media understand this war at a deeper level; they explain how Donbass residents got caught up in war to resist the Nazi military government that illegally took over the political power in Kiev."2
Throughout the article, Glazye numerously refers to the Kiev government as 'Nazi's'. The point of his article is to take away any 'misunderstandings' regarding the conflict: the only one who is to blame for it is the US leadership and the "Kiev-puppets"3 it supports:
"They pretend they are peacekeepers and ambassadors of human rights while they have, in fact, paved the way for the Nazi's to violently seize the government," Glazye says: "The US has followed straight tactics to make this conflict a Russia-Ukraine war; they defend all the criminal activities of the Nazi government and provide them with money and equipment. They protect them with diplomacy and force their European allies to do the same".4
"It is through war that the US has become a superpower"
According to Glazye, America is creating chaos in Russia, Ukraine and Europe because an eventual war would give the US more economic growth and political rise. After all, it was through war, Glazye states, that America became a superpower. WWI, WWII and the Cold War all made the US bloom economically and politically. The exodus of wealthy and well-educated people from war-ridden Europe also brought the US much capital and knowledge. A new war would rid Washington of high debt pressures. It would also create financial crises in Europe, while the US could "maintain its stable American dollar pyramid."5 Another reason the US would want the Ukrainian crisis, Glazye writes, is because America's shale gas would substitute for Russia's natural gasses. European involvement in a Russia-Ukraine war would also create a greater EU dependency on the US – further strengthening its economical and political position as the world's superpower.
"This ultimately is a not a Russia-Ukraine war, it is a US-Russia one" 
The US government has nothing to lose and everything to gain when war erupts in Europe, says the author: "The more victims there are, the harder the Russian army will fight to protect its people. The higher the risk of war in Europe, the more the US will profit."6 Glazye's main point is clear: the world is pointing its finger at Russia, while the US government is the evil one. Ultimately, he states, this conflict is not between Ukraine and Russia: "This war is between the US and Russia."7
Reactions on the article differ between Weibo netizens. Some agree with Glazyev that the Ukrainian people are being used by the Americans, and that the US government is involved in war for its own benefit. Numerous netizens disagree with the article, saying: "F*ck the Russian ambassador coming here every day with his preposterous arguments", and: "Such nonsense! Chinese people will not bend for your Russian brainwashing."
The article mentions the term 'Nazi regime' eleven times. The 'US' is mentioned fifty times. Not one time does it mention MH17.
Footnotes
1. "为什么美国需要乌克兰危机" (Glazye 2014).
2.. "对威胁的误解有可能导致局部战争的自动爆发,随后也许会演变成世界大战。在国际媒体的报道中,这场战争的目的被描述成了乌克兰当局为了维护国家的完整而战,这与事实真相大相径庭,就如同希特勒将其入侵波兰宣传成保护德国免遭波兰的侵略一样。俄罗斯媒体对这场战争的见解更加深刻,他们将其阐释为顿巴斯居民为了反抗非法夺取了基辅政权的纳粹军政府而投入的战争" (Glazye 2014).
3 "美国及其扶持的基辅傀儡" (Glazye 2014).
4."实际上是在为纳粹分子暴力夺取政权铺平道路,然后让这些纳粹分子将其军队中的非法武装分子合法化", and "(..)美国就毫不动摇地遵循将这场冲突演变成俄乌战争的策略,他们为纳粹军政府的所有犯罪行为辩护,并为其提供资金和装备,从外交途径为他们做掩护,并且强迫自己的欧洲盟友也这样做" (Glazye 2014).
5. "美国得以保持其债务美元金字塔的稳固" (Glazye 2014).
6."毕竟牺牲者越多,俄罗斯军队参与保护本国居民的力度就会越大,爆发新的欧洲战争的风险也就越高,美国的赢率也就越大" (Glazye 2014).
7. "(..) 这场战争是美国针对俄罗斯发动的(..)" (Glazye 2014).
References
Glazye, Sergei. 2014. "为什么美国需要乌克兰危机 Weishenme Meiguo Xuyao Wukelan Weiji [Why America needs the Ukraine Crisis] (In Chinese)." Russian Embassy in China Official Website, July 23. http://www.russia.org.cn/chn/2735/31301086.html (Accessed July 28, 2014).
Over a Third of China's Babies Are Delivered via C-Section – The National Health Commission Wants to Change That
Fear of pain is a major reason for nonmedical cesarian deliveries on maternal request.
China's National Health Commission wants to lower the nation's high C-section rates. On Chinese social media, many women argue it should be up to the mother to decide how she wants to give birth.
In 2018 the percentage of deliveries by cesarean was 36.7% in mainland China, according to the latest Report on Women's & Children's Health (中国妇幼健康事业发展报告) that was launched by the National Health Commission on May 27.
This means that together with Hong Kong, Taiwan, Brazil, Egypt, and Turkey, the People's Republic of China (PRC) now has the highest C-section rates in the world.
A World Health Organization report from 2010 estimated that 46% of Chinese babies were delivered via C-section. In 2017, another study found that this percentage was incorrect, although some urban and wealthier regions in China, such as Shanghai, did see C-section (CS) rates as a high as 68% (Black & Bhattacharya 2018, 1; McNeil 2017).
China's CS rates have recently become a hot topic in Chinese newspapers and on social media. On May 27, the National Health Commission of the People's Republic of China held a Beijing news conference in which Qin Geng (秦耕), the director, announced that more actions will be taken to encourage natural childbirth among Chinese women.
These actions will, among others, include stricter regulation of cesarian section operations and the provision of more support and pain relief for laboring women, as well as a higher hospital income for natural births. The National Health Comission hopes to significantly reduce the number of unneccesssary C-sections without medical indication in this way (Beijing News 2019; Caijing 2019).
Since 1985, the international healthcare community has considered 10-15% to be "the ideal rate" for C-sections, of which the highest percentage are those CS deliveries with medical indications that can actually save the lives of mothers and babies.
Although the worldwide rates for CS deliveries have increased throughout the years, there is no evidence for the benefits of nonmedically indicated C-sections for women or children, according to the World Health Organization.
This is not the first time Chinese authorities try to combat the country's high CS rates. After reports by the World Health Organization from 2010 and 2015 pointing out the potential hazards of unnecessary C-sections, there have been various state efforts to reduce the number of nonmedical cesarian surgeries.
Besides the introduction of free prenatal education classes, these efforts included monitoring public hospital CS rates and removing bonuses or cutting portions of a hospital's income once their CS rates reached a certain threshold (e.g. 40%) (Wang 2017, 3). These government initiatives seem to have had effect: the country's C-section growth rates have slowed down, but were not decreasing yet.
Since the Chinese government announced an end to its one-child policy in 2015, lowering cesarean sections rates has become a more urgent matter, as Chinese couples are now allowed to have a second child.
Although various studies from mainland China and beyond challenge the idea that nonmedical C-sections are less 'safe' than vaginal births for single deliveries, this risk changes when a woman who previously had a CS section plans another pregnancy: multiple cesarean sections are associated with additional risks including CS scar rupture and abnormal placental invasion (Biler et al 2017, 1074; Black & Bhattacharya 2018, 2; Liu et al 2015, 817).
Why So Many C-sections in China?
But why does China have such a high cesarian delivery rate at all? Since the early 1990s, mainland China saw a more dramatic rise in CS rates than, for example, the USA; from less than 10% (with only 3.4% in 1988), China went to one of the highest in the world (Hellerstein 2011; Wolf 2018, 13).
The answer to why this is, is not so straightforward and relates to socio-economic changes as well as cultural factors that come into play.
One reason is that there is a general belief in the 'safety' of cesarian births that influence women's choices for a (nonmedical and planned) C-section (Black & Bhattacharya 2017, 2).
An insightful study into this matter is that of researcher Eileen Wang (2017), who found that anxiety about giving birth and fear of pain is also a major reason for nonmedical cesarian deliveries on maternal request, especially considering that only a minority of Chinese women are given any form of pain relief during labor. Besides traditional concepts, this is also because China faces a shortage of anesthetists and because obstetricians are not always well-informed to prescribe other forms of pain medication (2017, 5).
As noted by Wang, epidurals are denied to laboring women not just because anesthesiologists are too busy, but also because of various other factors: different from a scheduled C-section on their agenda, they are not always available during nighttimes and in weekends to administer anesthesia to women in labor, do not have the time to monitor a patient for hours during labor (whereas a cesarean could be done in an hour), or were not even trained to administer epidurals (2017, 5).
According to Wang, the concerns about labor pain result in more requests for C-sections, both before and during labor. With relatively low awareness and availability of labor pain relief methods many Chinese women simply opt for a C-section as a way to control their pain.
But there are also other factors that contribute to the relatively high rate of women requesting C-sections for nonmedical reasons. One of them is the importance placed in the astrological calendar: having a baby on that one 'lucky day' or within that 'lucky year' is considered enough reason to plan a cesarian birth for many Chinese families.
In early 2015, ahead of the Chinese New Year, many women rushed to the hospital to make sure their baby was born in the Year of the Horse (2014) as the Year of the Goat (2015) was coming up. There is an old Chinese saying that nine out of ten people born in the Year of the Goat are incomplete and will suffer from great misfortune throughout their life ("十羊九不全").
Another factor that leads to more cesareans on maternal request relates to the existing concerns among women that vaginal delivery will affect their figure or sex life (Wang 2017, 2).
Responses on Chinese Social Media
Since the Beijing news conference of May 27, the hashtag "Reducing Unnecessary Cesarean Section Surgery" (#减少非必需剖宫产手术#) has taken off on Chinese social media.
On Weibo, the hashtag page received 340 million views at time of writing. One thread about this topic even received over 28400 comments.
"What do you call 'unnecessary cesarian'?" one of the most popular comments said: "Isn't it that so many women in labor choose to have a C-section because natural childbirth is too painful?"
Other commenters also called for a normalization of pain relief in labor, saying that the high percentage of C-sections lies in the fact that Chinese women lack access to "wútòng fēnmiǎn" (无痛分娩) or "painless birth," meaning vaginal delivery with pain relief.
Some Weibo users also stress that women should have the freedom of choice on how they wish to give birth, saying: "C-section or natural should be my own choice" and "If you leave me no choice I might as well not give birth at all."
Multiple commenters write: "The lower the C-section rate, the higher the suicides," referring to an incident that occurred in Shaanxi in 2017 when a pregnant woman committed suicide by jumping from the fifth floor of the hospital after she was allegedly denied a CS delivery.
Other Chinese netizens also complain about the fact that it seems to be men who are promoting the new policies to combat the high C-section rates, writing: "Isn't there a way to have them suffer the pain of labor instead?"
In her study, scholar Eileen Wang also argues that the lack of pain relief is one of the major issues that should be addressed by policymakers who are hoping to reduce the number of C-sections in China. Further improving the childbirth experience by, for example, integrating a midwifery model, is also essential in making natural childbirth more attractive for Chinese women, Wang argues.
For now, many hospitals in China are still offering C-section "packages": some prices start at RMB 5800 ($840) for a C-section, other hospitals have packages that start from RMB 88,000 ($12,741) including a three-day hospital stay in a private room.
"It's a pregnant's woman body, so she should decide how she wants to deliver her baby," one commenter on Weibo writes: "It should be a woman's right to decide."
By Manya Koetse
Follow @whatsonweibo
References
Biler, A., Ekin, A., Ozcan, A., Inan, A. H., Vural, T., & Toz, E. 2017. "Is It Safe to Have Multiple Repeat Cesarean Sections? A High Volume Tertiary Care Center Experience." Pakistan Journal of Medical Sciences 33(5): 1074–1079.
Black, Mairead & Sohinee Bhattacharya. 2018. "Cesarean Section in China, Taiwan, and Hong Kong— A Safe Choice for Women and Clinicians?" PLOS Medicine 15(10): 1-3.
Caijing. 2019. "卫健委:全国剖宫产率为36.7% 积极推广分娩镇痛." Caijing , May 27 http://economy.caijing.com.cn/20190527/4591594.shtml [5.31.19].
Hellerstein, Susan Celia. 2011. "Cesarean Delivery in China Analysis of Cesarean Deliveries Without Indication." The American College of Obstetricians and Gynecologists: 20s.
McNeil, Donald. 2017. "Study Finds Lower, but Still High, Rate of C-Sections in China." New York Times, Jan 9 https://www.nytimes.com/2017/01/09/health/c-section-births-china.html [6.2.19].
Wang, Eileen. 2017. "Requests for Cesarean Deliveries: The Politics of Labor Pain and Pain Relief in Shanghai, China." Social Science and Medicine (173): 1–8.
WHO. 2015. "WHO statement on caesarean section rates." World Health Organization, April https://www.who.int/reproductivehealth/publications/maternal_perinatal_health/cs-statement/en/ [6.2.19].
Wolf, Jacqueline H. 2018. Cesarean Section – An American History of Risk, Technology, and Consequence. Baltimore, Maryland: Johns Hopkins University Press.
Featured image by Sohu News.
Spotted a mistake or want to add something? Please let us know in comments below or email us. Please note that your comment below will need to be manually approved if you're a first-time poster here.
©2019 Whatsonweibo. All rights reserved. Do not reproduce our content without permission – you can contact us at info@whatsonweibo.com
What Are Weibo's "Super Topics"?
Explaining Weibo's "Super Topics"
What are Weibo's "Super Topics" (超级话题) and what makes them different from normal hashtags?
Over the past year, Weibo's so-called "Super Topics" (超级话题) have become more popular on the social media platform as online spaces for people to connect and share information.
Weibo's "super topic" function has been around since 2016. The function allows Weibo users to create and join interest-based content community pages that are online groups separated from the main Weibo space. One could perhaps compare these Weibo Super Groups to 'mega-threads' or 'subreddits' on Reddit.
These are the most important things to know about Weibo's Super Topics:
#1 A Super Topic is Not the Same as a Hashtag
Similar to Twitter, hashtags make it possible for Weibo users to tag a topic they are addressing in their post so that their content pops up whenever other people search for that hashtag.
Different from Twitter, Weibo hashtags also have their own page where the hashtag is displayed on top, displaying how many people have viewed the hashtag, how many comments the hashtag is tagged in, and allowing users to share the hashtag page with others.
A Super Topic goes beyond the hashtag. It basically is a community account where all sort of information is shared and organized. People can 'follow' (关注) a Super Topic and can also 'sign in' (签到).
On the main page of every Super Topic page, the main subject or purpose of the super topic is briefly explained, and the number of views, followers, and posts are displayed.
A super topic-page can be created by any Weibo user and can have up to three major hosts, and ten sub-hosts. The main host(s) can decide which content will be featured as essential, they can place sticky notes, and post links to suggested topics.
#2 A Super Topic Is a Way to Organize Content
Super Topic pages allow hosts to organize relevant content in the way they want. Besides the comment area, the page consists of multiple tabs.
A tab right underneath the main featured information on the page, for example, shows the "sticky posts" (置顶帖) that the host(s) of the page have placed there, linking to relevant information or trending hashtag pages. Below the sticky notes, all the posts posted in the Super Topic community are displayed.
One of the most important tabs within the Super Topic page is called "essential content" (精花), which only shows the content that is manually selected by the host(s). This is often where opinion pieces, articles, official news, or photos, etc. are collected and separated from all the other posts.
Another tab is the "Hall of Fame" (名人堂), which mainly functions as a reference page. It features links to the personal Weibo pages of the super topic page host(s), links to the Weibo pages of top contributors, and shows a list of the biggest fans of the Super Topic. Who the biggest fan of the page is, is decided by the number of consecutive days a person has "checked-in" on the page.
#3 Super Topics Are a Place for Fans to Gather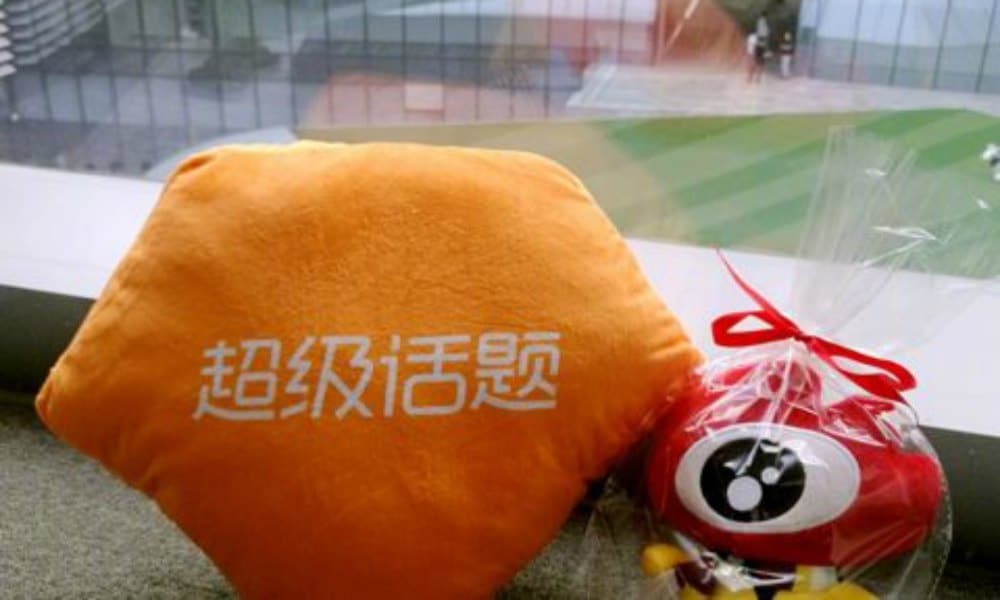 Although a Super Topic could basically be about anything, from cities to products or hobbies, Super Topics are often created for Chinese celebrities, video games, football clubs, or TV dramas.
Through Super Topic pages, a sense of community can be created. People can be ranked for being the most contributive or for checking in daily, and comment on each other's posts, making it a home base for many fan clubs across China.
The host(s) can also help somebody's page (e.g. a celebrity account) grow by proposing them to others within the group.
Super Groups are ranked on Weibo based on their popularity. This also gives fans more reason to stay active in the group, making their Super Topic top ranking within their specific category (TV drama, food, photography, sports, games, etc).
What makes the Super Topic group more 'private' than the common Weibo area, is that people posting within the Super Topic can decide whether or not they also want their comment shared on their own Weibo page or not. If they choose not to, their comments or posts will only be visible within the Super Topic community.
By Manya Koetse & Gabi Verberg, with contributions from Boyu Xiao
Spotted a mistake or want to add something? Please let us know in comments below or email us.
©2019 Whatsonweibo. All rights reserved. Do not reproduce our content without permission – you can contact us at info@whatsonweibo.com