Surprise Attack: CCTV6 Unexpectedly Airs Anti-American Movies as China-US Trade War Intensifies
"They have no new anti-American films, so they're showing us the old ones instead."
First published
CCTV 6, the movie channel of China's main state television broadcaster, has gone trending on Chinese social media today for changing its schedule and playing three anti-American movies for three days in a row.
Some suggest the selection for the movies is no coincidence, and that it's sending out a clear anti-US message while the trade war is heating up.
The three movies are the Korean war movies Heroic Sons and Daughters (英雄儿女, 1964), Battle on Shangganling Mountain (上甘岭, 1954), and Surprise Attack (奇袭, 1960), airing from May 17-19 during prime time at 20:15.
Ongoing trade tensions between China and the United States heightened when Trump raised an existing 10 percent tax on many Chinese imports to 25 percent earlier this month. Chinese authorities responded by raising taxes on many American imports.
Over the past week, anti-American propaganda has intensified in Chinese state media, with the slogan "Wanna talk? Let's talk. Wanna fight? Let's do it. Wanna bully us? Dream on!"* ("谈,可以!打,奉陪!欺,妄想!") going viral on Chinese social media.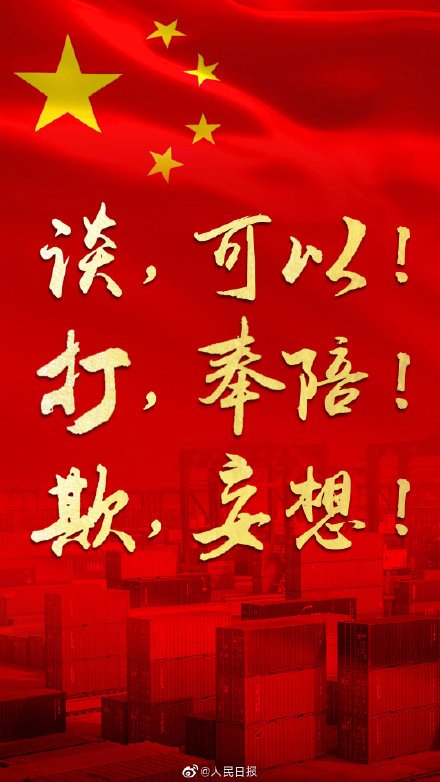 The movies broadcasted by CCTV these days are so-called "Resist America, Help North Korea" movies ("抗美援朝影片").
The 'Resist the USA, Help North Korea' (or: "Resist American Aggression and Aid North Korea") was a propaganda slogan launched in October 1950 during the Korean War (1950-1953). China came to the assistance of North Korea after the war with the South had broken out in June that year and the UN forces intervened in September.
The government, led by Mao Zedong, sent troops to fight in the war. Mao's own son, Mao Anying, was killed in action by an air strike a month after the start of this 3-year war against US aggression in support of North Korea. The war ended with the armistice of July 1953.
All three movies aired on CCTV6 are set during the "War to Resist US Aggression and Aid Korea."
Battle on Shangganling Mountain focuses on a group of Chinese People's Volunteer Army soldiers who are holding Triangle Hill for several days against US forces.
Heroic Sons and Daughters tells the story of a political commissar in China's volunteer army who finds his missing daughter on the Korean battlefield.
Surprise Attack revolves around the mission of the Chinese army to blow up the strategic Kangping Bridge, cutting off supplies to the American army and allowing the Chinese to engage in a full attack.
On Chinese social media, the unexpected decision of the CCTV to change its original schedule and to air the three historical films has become a much-discussed topic, with many people praising CCTV6 for showing these movies.
The issue was also widely reported on by Chinese media, from Sohu News to Global Times, which called the broadcast programming itself a "Surprise Attack."
Not all netizens praise the initiative, however, with some commenting: "It seems that there are no new anti-American TV series or movies now, so they've come up with these old films to brainwash us." Others said: "This kind of brainwashing is not useful."
Many Weibo users, however, just enjoy seeing classic movies, saying "They don't make movies like this anymore," and "It's good for the younger generation to also see these classics."
If you're reading this article on Saturday night China Central Time, you're still in time to watch the airing of Battle on Shangganling Mountain on CCTV6 here.
Update 18th May CST: It seems that a fourth movie has been added to the series now. This might just become the CCTV6 Anti-American movies month! We'll keep you updated.
By Manya Koetse and Miranda Barnes
*Translation suggested by @kaiserkuo.
Spotted a mistake or want to add something? Please let us know in comments below or email us.
©2019 Whatsonweibo. All rights reserved. Do not reproduce our content without permission – you can contact us at info@whatsonweibo.com
"The Biden Era is Approaching": Discussions of U.S.-China Relations under the 'Sleepy King'
Now that the electoral storm has somewhat settled, the issue of what Sino-American might look like under Biden is much discussed in Chinese online media.
Now that the storm of jokes and memes surrounding the American elections has settled, more serious discussions regarding Biden's win and what it might mean for China are surfacing in China's online media environment. These commentators and academics approach the subject from different angles.
The American elections have been a major topic of discussion in the Chinese social media environment over the past weeks.
For many netizens on Weibo and beyond, the presidential race was one between the 'King of Understanding' (懂王, also 'King of Knowing') and the 'Sleepy King' (睡王).
Trump's quotes on the things he knows and understands "more than anyone else" have become somewhat famous on Chinese social media ("people are really surprised I understand this stuff'"), earning him the 'King of Knowing' nickname.
Joe Biden got his nickname for dozing off during a speech and for an edited (fake) video that went viral in which Biden was seemingly falling asleep during a live interview.
But the Democrat has more nicknames on Chinese social media, including 'Grandpa Bai' (Bài yéyé 拜爷爷), or the cute 'Dēngdēng' (登登).
His name in Chinese is usually written as (Bàidēng 拜登), although netizens have made up many more creative ways to write his name (拜灯, 白等, 败蹬).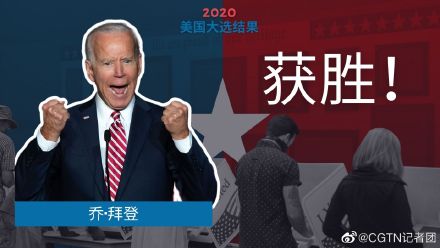 Now that it has become clear that former Vice President Joe Biden has won the 2020 US presidential race, Chinese media, bloggers, and netizens are reflecting on the Biden victory with a more serious tone, with the phrase "the Biden era is approaching" recurringly popping up on social media.
There are many articles and posts in China's online media sphere that focus on Biden's journey to the presidency, including how he faced family and personal tragedy during his political career.
But, as noted in our previous article on Chinese discussions on Trump versus Biden, most of the online articles and posts about the outcome of the American elections focus on what the shift in power might mean for China and Chinese–U.S. relations.
Over the past few days, Chinese media outlets have posted several interviews, op-eds, and videos of Chinese experts discussing the future prospects of Sino-American relations under Biden. We have selected some of these that have become popular on Weibo or news app Toutiao.
Hu Xijin: "The shift of American leadership has no intrinsic meaning for Sino-American relations."
"Is anyone under the illusion that Biden's rise to power will lead to a major U.S.-China détente? I'm certainly not. And neither is anyone in my circles, whether they're journalists, academics, or officials."
Hu Xijin (胡锡进), the editor-in-chief of the Global Times – a daily newspaper under the auspices of Party news outlet People's Daily -, has over 23 million fans on his Weibo account. He frequently posts lengthy texts about his views on current news developments, both on Chinese social media as on Twitter (@HuXijin_GT). (For more about Hu Xijin, also check out this SupChina article.)
On November 9, Hu posted about the Biden win, writing:
"Along with China's further development, America's strategic precautions against China will only get heavier. China only needs its own continuously growing strength to draw a baseline for the United States in its relations with China. The shift of American leadership has no intrinsic meaning for Sino-American relations. I reckon this already is the general consensus of China's mainstream society."
This view, that it does not really matter whether Biden or Trump leads the U.S. for the next four years, was also reiterated in a recent blog post published by Global Times in which the author wrote: "Regardless if it's the Democrats or the Republicans, both hold a negative stance when it comes to the China issue. (..) No matter who comes to power in the future, there is a high probability that they will continue to suppress China."
In his November 9 post, Hu Xijin stressed that the outcome of the American elections is not of great significance for the status-quo of Sino-American relations, but he did add that Biden's win might possibly positively affect the irregular patterns of current Sino-American relations. The political mistrust and power games that took place under the Trump presidency might make way for a period of U.S.-China relations that is less tense.
One of the most popular comments in response to Hu's post basically summarized Hu's message, writing: "America's goal is to suppress China. The leaders might be different, the methods might not be the same, but the goal remains unchanged."
Prof. Shen Yi: "It's all for the betterment of the US – not for China."
Shen Yi (沈逸) is the Associate Professor of the School of International Relations and Public Affairs at Fudan University. On Weibo, he has over 927,000 fans.
On November 10, Shen commented on Biden's win through a video that was published on Chinese social media by The Observer (观察者).
Shen's view is somewhat different than that of Hu. Instead of arguing that it does not matter whether Biden or Trump takes office, Shen argues that Chinese people should not mistake foreign politicians for friends, and remember that U.S.-China relations are all about power politics. Even though Chinese netizens sometimes warm up to American leaders like 'Grandpa Bai' (拜爷爷), and jokingly make them part of their daily discussions, their views of them should be more serious.
Shen says: "When the American media announced Biden's victory, there were even some people in China who 'shed tears of gratitude', thinking that Sino-American relations will now get back on track." But Shen gives a warning to those who sighed with relief about Biden's win, saying: "You should not forget that Biden is a politician. He is an American politician. (..) He is not a Chinese leader."
Shen suggests that even if Biden would relax some of the tougher China policies after he takes office, for example regarding trade or technology, he would only do so for the betterment of the U.S., not because it would help China. Trump put 'America first', but so will future U.S. leaders: "It's all for themselves."
Shen mentions that Chinese people should draw a lesson from China's position during the Korean War and its 'Resist America, Aid North Korea' campaign, when China fought on Korean soil to counter 'American aggression.' In the worst-case scenario, he argues, China would again firmly stand ground against U.S. powers: "To combat American hegemony, we can only respond with the only language they can understand."
Prof. Yao Yang: "It's impossible to go back to how U.S.-China relations used to be."
"During Trump's four years in office, he's established a political heritage that can't be immediately erased – including the worsened relations between the U.S. and China. If Biden takes power, will there be a shift in Sino-American relations?"
Yao Yang (姚洋) is the dean and professor at the National School of Development of Peking University. He previously also taught at the University of Washington and New York.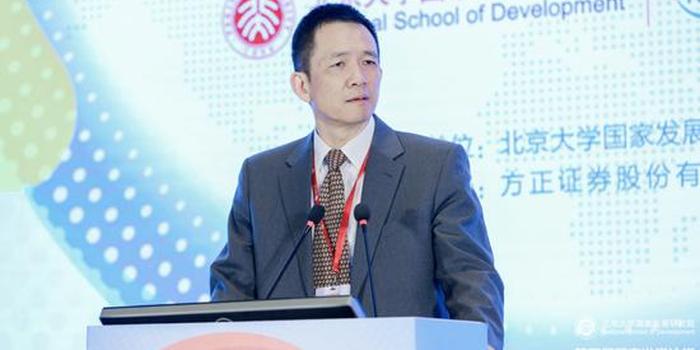 In a recent op-ed for Beijing News, the professor writes that in these initial discussions of what Biden's office might mean for the future of the relations between Beijing and Washington, it must first be acknowledged that Chinese-U.S. relations will never go back to how they used to be.
Whereas Hu took a stance from the perspective of the people, and Shen discussed the upcoming Biden era from the stance of international power relations, Yang approaches the subject through a more historical lens.
Yang argues that the tensions between China and the U.S. did not start with Trump. Obama's "pivot to Asia" strategy, which tried to peacefully contain China's ambitions, disrupted the general tranquility that existed before 2008. "China started to be seen as a rival," Yang writes, adding that this idea of the U.S. and China being geopolitical competitors was continued under Trump and is expected to remain the same under Biden.
Looking back at half a century of U.S.-China relations, Yang claims that the friendly relations between the two countries in the 1970s and 1980s were because of the changing relations with the Soviet-Union and that the U.S. policy of engagement with China from the 1990s to 2010 was based on the hope that China would become more like the United States.
When, around 2010, it became clear to the U.S. elite and leadership that China was not going to be Americanized and that the Chinese path to development was actually successful, the response was one of resentment. Yang asserts that the China policies during the four years under Trump show this angry response towards a China that has taken a different route than America had hoped for during the decades preceding 2010.
Does this mean that nothing will change for U.S.-China relations under Biden? Not necessarily so. Although the two countries will remain to have a competitive relationship, Yang does expect China and the U.S. to have more peaceful relations under the administration of Biden, which will shift away from Trump's "Cold War mentality" towards China.
Zheng Yongnian: "Biden's China Policy will be much more predictable."
An interview with Chinese political scientist and political commentator Zheng Yongnian (郑永年) was posted by 21st Century Business Herald (21世纪经济报道) on November 11, focusing on American politics and Biden.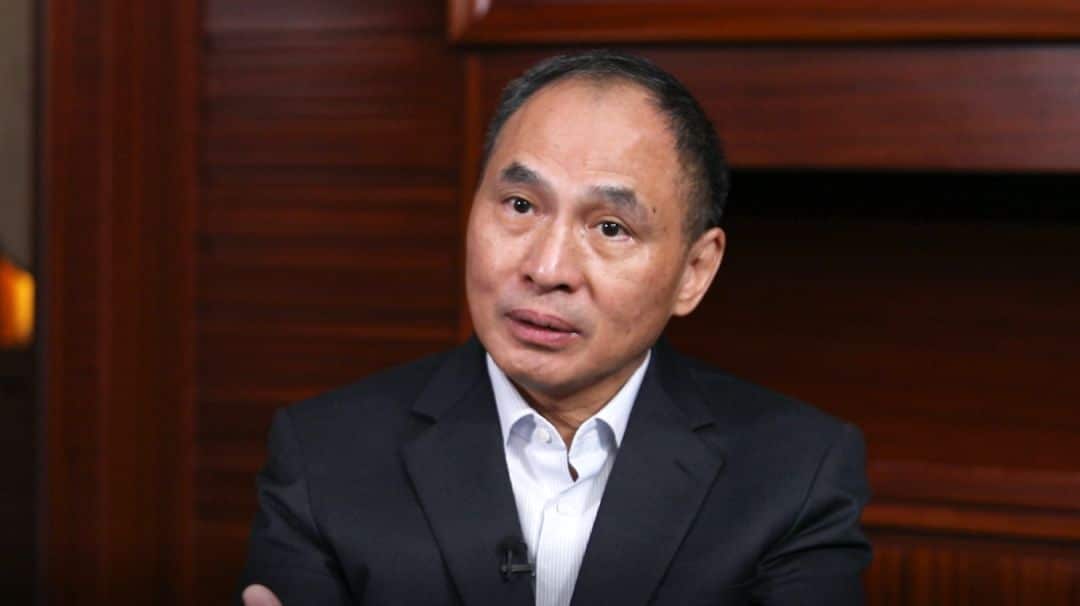 Zheng holds similar views on the upcoming Biden era as the other commentators mentioned in this article, namely that the general state of China-US relations will not be drastically changed when Biden comes to power.
Zheng does stress, however, that Biden's win might have a positive impact on the international community at large, bringing more rationality and an intention to cooperate. In that regard, the Biden era will probably be more similar to the Obama presidency, Zheng says.
Although no major changes are expected under Biden when it comes to U.S.-China relations, Zheng does assert that Biden's win is positive for Chinese leadership because this president will be much more predictable than Donald Trump.
"Biden's foreign policy will probably be a basic continuation of the Obama era. So of course there will be some change in Sino-American relations. There's no fear of hard-line [policies], there are mainly worries about unpredictability. Trump would constantly create these black swans, there's just no way to predict it. The predictability of the Biden team will be stronger than that of Trump."
More from What's on Weibo on China–United States relations here.
By Manya Koetse
Follow @WhatsOnWeibo
Spotted a mistake or want to add something? Please let us know in comments below or email us. First-time commenters, please be patient – we will have to manually approve your comment before it appears.
©2020 Whatsonweibo. All rights reserved. Do not reproduce our content without permission – you can contact us at info@whatsonweibo.com.
CCTV Calls for Chinese Animal Abuse Laws
"Where's China's animal protection law?" – voices calling for a Chinese animal protection law are growing louder. Now, state media also call for legislation.
Just a day after a horrific story of a Chinese security guard pouring scalding water over a pregnant cat went viral on social media, the call for legislation against animal abuse is top trending on Weibo.
Chinese state broadcaster CCTV initiated the hashtag "CCTV calls for rapid legislation against animal abuse" (#央视呼吁禁止虐动物尽快立法#), which received 510 million views on Thursday.
The state media outlet stated that society is against animal cruelty, but that this opposition can now only exist on a "moral level," rather than legal. "Whenever animal cruelty happens, people can only condemn it," CCTV wrote, adding that they look forward to seeing laws against animal abuse be implemented as soon as possible.
According to CCTV, many delegates already raised the issue of animal cruelty laws during this year's Two Sessions, (lianghui), China's largest annual legislative meetings.
China currently has no laws preventing animal abuse. But over the past few years, the voices calling for the legal protection of animals in China have become louder.
Every now and then, extreme stories of animal abuse become the topic of the day on Chinese social media. Sometimes, Chinese netizens take matters into their own hand; they spread personal information on the animal abusers online. This phenomenon where Internet users hunt down and punish people is known as the 'Human Flesh Search Engine', and it often comes into action in cases connected to animal cruelty.
In one 2016 case of a man abusing a dog, for example, a group of animal welfare activists traced the man down, dragged him out of his house and publicly shamed him and beat him up.
In 2017, netizens cried out for rapid implementation of animal welfare legislation in China after a heartbreaking video of a young girl holding her killed dog went viral on social media. Her dog was shot by a neighborhood guard with an air gun.
Two years ago, another brutal case of pet killing also shocked Chinese social media users, when a Chongqing man threw his golden retriever and a pregnant cat from the 21st floor of his apartment building. The man allegedly committed the cruel act after learning his wife was pregnant and not wanting her to keep pets in the house.
This week, it was captured on video how a security guard in Shandong, Taiyuan, poured boiling water over a pregnant stray cat while she was captured in a cage. The cat was treated at a local animal hospital, where vets found that all of her unborn babies had died. The mother cat died soon after. After the story became trending, Chinese netizens soon exposed the man's address and personal details. The man has since been fired from his job.
Trending on Weibo today is the very cruel incident (captured on video) of a man pouring scalding water over a stray pregnant cat. People are furious, now sharing all his personal information online. Don't fu*k with cats! pic.twitter.com/mIlfp8S2qw

— Manya Koetse (@manyapan) October 21, 2020
As the many social media stories and trends over recent years have shown, this is definitely not the first time for people to call for animal abuse laws. It is more uncommon, however, for a state media outlet to make such a statement.
CCTV also asked Weibo users whether or not they would support an animal welfare law, with virtually all commenters responding that they would also like to see such laws be implemented as soon as possible.
"People who abuse animals have serious problems, legislation is needed," some Weibo users wrote, with others saying: "[These laws] need to come soon, we need them now, and I hope they'll be strict."
However, there is also skepticism about CCTV's call for immediate legislation on animal abuse.
"When I was studying at university this was already called for, but we've waited so many years already," one lawyer writes: "I haven't seen any progress being made."
Others also comment that "the law is always lagging behind."
Read more about discussions on animal rights in China here.
By Manya Koetse
Follow @WhatsOnWeibo
Featured image by author
Spotted a mistake or want to add something? Please let us know in comments below or email us. First-time commenters, please be patient – we will have to manually approve your comment before it appears.
©2020 Whatsonweibo. All rights reserved. Do not reproduce our content without permission – you can contact us at info@whatsonweibo.com.