China's Popular Energy Drinks and Their Potentially Harmful Effects
After a new research found that energy drinks can potentially be harmful to health, Chinese state media warn Chinese netizens to "think twice" before drinking them. China currently has the largest energy drink market in the world.
Now that a new research found energy drinks to be potentially harmful to health, Chinese state media warn netizens to "think twice" before drinking them. China currently has the largest energy drink market in the world.
A new American study on the health impact of energy drinks points out that the negative effects of drinking one 32-ounce can are worse than drinking other caffeine-heavy drinks.
According to the research, that was published in the Journal of the American Heart Association, energy drinks can trigger potentially dangerous changes in blood pressure and heart activity.
Researchers have said that for people who have high blood pressure, heart problems other health issues, it might be better not to drink energy drinks until more is known about their health impact.
News about the study was shared on Chinese social media by state media outlets People's Daily and CCTV, writing that after drinking energy drinks, people have a 10-milliseconds higher QT interval, which is the time of the heart muscle to 'recharge' between beats. When your heart muscle takes longer than normal to 'recharge', it can lead to abnormal heart beats.
They also reported on the study's findings that people who drink energy drinks have an elevated blood pressure for more than six hours after finishing the beverage.
CCTV encouraged people to share the news and warned them to "think twice" before drinking energy drinks.
As in other parts of the world, energy drinks are most popular among young people in China who drink it as a normal beverage. According to Statista, the retail sales value of canned energy drinks in China increased from 9 billion RMB (±1,3 billion US$) in the year 2009 to an estimated 87.5 billion RMB (±12,6 billion US$) in 2019.
In Chinese, energy drinks are called 'functional beverages' (功能性饮料), which could also refer to sports or nutrient-enhanced drinks. As explained by Daxue Consulting, sports drinks primarily contain sodium, potassium, and magnesium, whereas nutrient-enhanced drinks usually include an extra supplement of vitamins.
Within 'functional beverages', energy drinks are classified differently from sports or nutrient-enhanced drinks as "drinks with other special functions" containing caffeine, taurine, and sugar together with other ingredients such as guarana and B vitamins.
Although the Maidong (脉动) sports drink (or 'vitamin water') is China's most popular 'functional beverage', Red Bull (红牛) is the market leader when it comes to the energy drinks category.
Other big players within this category are Hi Tiger (乐虎), Qili (启力), Lipovitan (力保健), and Eastroc Super Drink (东鹏特饮).
On Weibo, many netizens expressed their worries after reading the reports. "I just bought Red Bull yesterday!", one netizen responded, posting shocked emoticons. "I will stop drinking this from now on," a typical comment said.
"No wonder I always feel like my heart skips a beat when I drink Red Bull in the morning," a netizen named yoyowon wrote: "It makes me feel vague and absent-minded."
"I am happy I never bought this stuff – I always thought it was too expensive anyway," others wrote.
But some people were also confused, asking if the Maidong drink belongs to the same category as Red Bull. "Maidong is a sports drink," one person responded: "Functional beverages are not the same as sports beverages."
Many people wondered about the purpose of energy drinks after reading about the recent study. "Why don't people just drink coffee instead?", many asked. "In the end, drinking plain water is simply the best," one netizen said.
It remains to be seen how and if the recent study will affect the Chinese energy drink market, which has been explosively growing over the past few years. In 2015 alone, the energy drink consumption in China saw a 25% volume growth compared to the year before – four times more than the US.
One male Weibo user does not seem to care about the recent study, posting photos of himself drinking Red Bull: "I flew back to Chengdu last night, and am now off to Chongqing. Drinking some Red Bull – I am unstoppable!"
– By Manya Koetse
Follow @WhatsOnWeibo
[showad block=1]
©2017 Whatsonweibo. All rights reserved. Do not reproduce our content without permission – you can contact us at info@whatsonweibo.com.
8-Year-Old Boy Loses Eye After Playing with Desiccant 'Dry Pack'
One Chinese mother is on a mission to warn other parents that this small packet can pose a big risk.
Most are familiar with those little "do not eat" packets that can be found in various food and household items packaging, but their potential danger might be less well-known. A Chinese mum is now warning others to keep the dry packs away from children after her son lost his eye because of them.
An 8-year-old boy named Keke was recently blinded in one eye after playing around with a desiccant pack. Keke's mother is now seeking media attention for his case to warn others not to make the same mistake.
According to Chinese media, the incident occurred just after the mid-term exam period, when Keke was enjoying some snacks on the couch while watching cartoons. His mother was busy cooking in the kitchen when she heard Keke screaming. As she rushed towards him, she saw that something was terribly wrong with his eye. She saw a deformed bottle filled with fluid on the floor and hurried her son to the hospital.
Keke's mother recounts: "After the examination, the doctor told us that Keke's right eye tissue was completely dissolved by an alkaline fluid (..), and that there was nothing to do about it."
"When the doctor asked how the accident happened, my son told him that he found a small packet in his bag of snacks and that he had played around with it. He first smelled it, and then later put it inside a bottle that contained his beverage. He had never expected the bottle to explode shortly afterward."
The moment some fluid entered his right eye, the little boy lost his eyesight and felt immense pain. Shocking photos shown by a local Chinese tv station show that the boy's eye has been severely damaged by the acid fluid.
Keke's parents later found out the 'small packet' mentioned by Keke was, in fact, a food desiccant (食品干燥剂), which is used to keep products dry and in good condition.
Desiccant packs are usually made with silica gel grains, which can adsorb up to 40% of their weight in moisture. It is useful for keeping things dry and 'sucking up' excess moisture. It is generally not considered to be harmful; the big "do not eat" warnings are more about choking hazard than the packets being toxic. Apart from coming with new shoes or electronics, the little packets can also often be found in various snacks (such as the Japanese nori seaweed).
On Weibo, news about the boy has generated much discussion, especially after it was shared by People's Daily. "If this stuff is so dangerous, then why is it not replaced by something that is safe?" a typical comment said.
A very similar news item made headlines in China in August 2015, when a 5-year-old boy was also blinded in one eye because of a desiccant pack when he put a package inside a pet bottle, causing it to explode.
Public health professor Liu Ping (刘萍) from Shandong University explained to Iqilu.com at the time that apart from the silica gel desiccants, there is also another type of desiccants which is made from calcium oxide (氧化钙), also known as quicklime. Cheaper than silica gel, it is also commonly used but is also relatively more dangerous than silica gel desiccant and other desiccants.
Quicklime has a chemical reaction when it is mixed with water, making it possible for a closed bottle with fluid and quicklime to explode. The fluid then becomes dangerously corrosive (as many science experiment tutorials will show).
A Chinese local television station also broadcasted footage today of experiments done with desiccants in bottles, showing that a violent explosion can occur within 80 seconds.
"Why do we use these desiccants at all," some people wonder on Weibo: "Isn't a tight seal enough to keep it fresh?"
"These desiccants need to be harmless, odorless, and non-corrosive. Strong alkalic desiccants such as the quicklime one should be eliminated," one commenter writes: "In Europe and America, the harmless silica gel desiccants are generally used, why do we still need to go through these tragedies? Why are these standards different?"
As for Keke's mother – she just hopes other parents will now understand the potential dangers of the small packets. "I greatly regret my negligence as a mother," she told Chinese media: "I knew that you're not supposed to eat these desiccants, but I never knew they posed such a great risk that could lead to such a severe outcome."
– By Manya Koetse
Follow @WhatsOnWeibo
Spotted a mistake or want to add something? Please let us know in comments below or email us.
©2017 Whatsonweibo. All rights reserved. Do not reproduce our content without permission – you can contact us at info@whatsonweibo.com.
McDonald's China Will Still Be 'Maidanglao'
McDonald's China has changed its name, but the more things change, the more they stay the same.
The name change of McDonald's in China from Maidanglao to Jin Gongmen caused much consternation on Weibo this week.
Twenty-seven years ago McDonald's opened its first restaurant in mainland China under the name 'Màidāngláo' (麦当劳), a Chinese rendering of the name.
Similarly, in Japan, the fast food chain was called 'Makudonarudo' (マクドナルド) in 1971 to make it easy to pronounce while still sounding like the original name.
But on October 25, news of company name change from Màidāngláo to 'Jīn Gǒngmén' (金拱门), literally meaning 'Golden Arches', made headlines both in- and outside China.
The company name was already officially changed on October 12, People's Daily reports.
The company's name change follows after McDonald's sold most of its stakes in China to the Chinese CITIC Group and the American Carlyle Group. This partnership, which was formally announced in January 2017, forms the largest McDonald's franchisee outside the US. They plan to add over 1500 new restaurants in China and Hong Kong over the next five years.
On Weibo, news of the name change immediately led to much consternation. Some netizens worried that it would impact the fast food chain's daily business in China, making it more of a Chinese chain than a Western one, also potentially changing existing food safety standards and preparation processes.
They also ridiculed the 'Golden Arches' name, saying that other foreign brands, such as Starbucks and KFC should also change their name to describe their logo: 'White-haired Woman' and 'Happy Old Man.'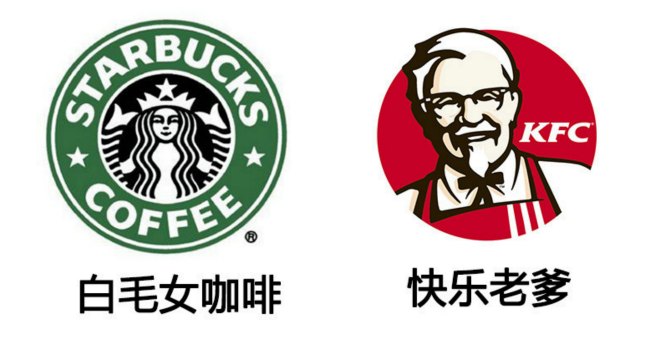 But McDonald's China officially responded to the name change on its Weibo account, saying:
"Yes, it's true! McDonald's China has changed its name to Jin Gongmen China Ltd, but the name change is only for the official certification. For you, Maidanglao will still be Maidanglao!"
McDonald's China's spokeswoman confirmed to the press that the name change purely relates to formality and will not the change the restaurants or their marketing.
Similarly, the mother company of KFC and Pizza Hut in China is called Baisheng – a name that does not affect the business or marketing of its restaurants.
For now, netizens can rest assured that the McDonald's 'Maidanglao' brand name will not be changed in China, nor on Weibo, where @maidanglao is promoting its latest burger special today -business as usual.
By Manya Koetse
Follow @whatsonweibo
Spotted a mistake or want to add something? Please let us know in comments below or email us.
©2017 Whatsonweibo. All rights reserved. Do not reproduce our content without permission – you can contact us at info@whatsonweibo.com.