Pioneering in China's Family Tree Business – 'My China Roots' Founder Huihan Lie
At a time when family tree business is more booming than ever, Dutch entrepreneur Huihan Lie runs the first-ever professional genealogy service business for overseas people with Chinese heritage who want to discover their family lineage. What's on Weibo spoke to Lie about his company, the reasons for exploring one's roots, and his personal mission to connect people to their Chinese ancestry.
At a time when family tree business is more booming than ever, Dutch entrepreneur Huihan Lie runs the first-ever professional genealogy service business for overseas people of Chinese descent. What's on Weibo spoke to Lie about My China Roots, their mission to connect people to their Chinese ancestry, and how to start searching for a family in a country of 1.3 billion.
My China Roots is a Beijing-based company specialized in Chinese genealogy. Founded by the Dutch Huihan Lie, it is the first company of its kind that helps overseas born Chinese or people of mixed descent to find out more about their roots in China.
The research of genealogy —tracing one's ancestors— was often perceived as either an aristocratic practice or the classic old man hobby, but the increasing prevalence of genealogy websites and TV series such as Finding Your Roots or Who Do You Think You Are? shows the growing popularity of genealogy in the West.1 It has made the online genealogy industry lucrative; big players such as Ancestry.com or MyHeritage have a membership base of approximately 80 million. They use their online platforms to secure family records and collect historical information (Ungerleider 2015).
My China Roots fills a gap in this industry with its focus on Chinese ancestry. Since the company started in 2012, Huihan Lie and his team of researchers have taken on dozens of projects and are never out of work: many foreigners of Chinese descent have a strong urge to find out more about their family history. Over the past years, Lie has learned much about the possibilities and obstacles in investigating people's Chinese roots. What's on Weibo sat down with him in the courtyard of his Beijing office to ask about his work, and how it all began.
FROM THE DUTCH COUNTRYSIDE TO MY CHINA ROOTS
"It is all about identity in the end – it is a search for who they are."
"I have always been interested in family history," says Lie, who was born and raised in the Dutch countryside to Indonesian parents from Chinese descent. "As a young boy, I loved listening to my grandpa's stories. They were mainly about the family history from 1850-1950 in Indonesia, where I've been many times. I only started to become more curious about my Chinese roots after coming to Beijing to study Chinese. I knew my ancestors originally were from China, so I began to look for more information about them."
It has been over a decade since Huihan Lie started the search for his Chinese roots. Throughout the years, he has visited four different villages of distant relatives and is planning to travel to a fifth one this year: "The search never really ends – every new trail leads to the next." Lie's personal journey also led to the launch of his own company to help other people find their Chinese roots.
"Everyone has different personal reasons for wanting to know about their Chinese descent," Lie says: "What really drives me is the more you find out about your roots, the more you discover how similar we all actually are. We all come from different places and cultures, but in the end, we have a lot in common. Going on this journey has made me more open and tolerant. But there are also people who want to know if they are connected to the Emperor in some way – for them, searching their roots is a prestige thing."
Lie says that the incentives for genealogy research also vary per age group: "For people in their twenties, finding one's genealogical roots is often part of their journey of self-discovery. Those who come to us who are in their thirties or forties often have children or are in mixed marriages, and they want to know what family history to pass on to their children. For the older generations, it is often about unanswered questions and self-reflection. No matter the reason, it is all about identity in the end – a search for who they are."
TRACING DOWN CHINESE ROOTS
"How do you find someone's ancestors in a country of 1.3 billion people?"
What once started as a one-man company has now grown into a strong team that travels to places connected to the ancestry of their clients, who come from all corners of the world: from Europe to South-east Asia, from the USA to the Caribbean. For the majority of these people, the birthplaces of their ancestors can be found in the south of China. Around 90% of Lie's clients' ancestry lies in the provinces Fujian and Guangdong.
Although waves of Chinese migration have occurred throughout history, there was a huge surge of Chinese laborers leaving for the Americas, Australia, South Africa and South-east Asia from the middle of the 19th century up to 1949. The first flow of Chinese immigrants to the USA departed from Guangdong, which was an international trading port. In 1848, news of gold in California spread like wildfire throughout the south of China and many people emigrated. There were also other early Chinese migrants with a variety of professions, from seamen to diplomats (Chao 2008, 74).
Even when people already have strong clues about their family lineage or possess important documentation, they often still do not know what to do with it; the majority of Lie's client base does not read or speak Chinese at all. Language is a major hurdle in their personal search for family in China, as well as their limited understanding of Chinese culture and society. "They often simply do not know where to start," Lie says: "That's where we come in."
But how do you find someone's ancestors in a country of 1.3 billion people? It seems like a daunting task, but Huihan Lie has a clear vision when it comes to the genealogy research process. He explains their services always start with whatever information a prospective client can provide them. From there, him and his team can begin unraveling a family history through a step-by-step plan of various stages.
"The first step is to simply collect as much information as we can from the people who contact us," Lie says: "What is the name we are focusing on? What information do they still have? Where did their great-grandfathers come from? When we know more, we ask our contacts at Chinese local government level to help us determine the right village to go to. Our on-site researchers then collect materials in the relevant places."
100 FAMILY NAMES
"It hardly ever happens that we do not find anything at all – there is always some trace."
In China, there are hundreds of different surnames, but the 100 most common Chinese surnames (f.e. Wang, Li, Zhang, Liu, etc) account for over 85% of the population. The 200 most common ones even account for 95% (Jonkers 2010). How do you find a specific family when millions of people all carry the same name?
"It actually makes it easier for us," Lie smilingly says: "If a name is very common, local governments will know more about where these families originally came from. The hierarchy of China's administrative divisions works in such a way that we can ask our contacts at the county level about the history of family names in that county. Some small towns will have a prominent population of the Chen or Li surname, for example. Historically, all villages basically were extended families. In Guangdong or Fujian, you'll still find places where 60-70% of inhabitants belong to the same family."
China's administrative system is divided into provinces, cities, counties, townships and villages. When a prospective client can provide the name of the county of their great-grandparents, Lie and his team will typically be able to pinpoint the right area and village.
Pivotal for the research process are the genealogical books called jiapu (家谱 – family tree) and zupu (族谱 – clan genealogy), which contain records of generational relationships, clan history, origins, renowned members, etc. These books are commonly not stored in archives but within family homes in the villages, where Lie and his team also look for clan temples and ancestral graves.
There are much bigger obstacles for genealogical research than China's common names, Lie points out. Because of fires, natural disasters, or the massive destruction during the Cultural Revolution, some family records have simply vanished.
"We do try to find ways to work around that. There are often copies of these records that have been passed on from elders to their children and we will still find a way to access them. What is more complicated is people who have taken on a different surname when fleeing, for example, political prosecution. But in 9 out of 10 cases we are able to find the right places and sources. It hardly ever happens that we do not find anything at all – there is always some trace."
CRAZY ABOUT ROOTS
"If I tell Chinese people what I do, they immediately understand what it is that I am doing and how valuable it is."
The fact that the majority of Lie's clients have their roots in the south of China benefits research in multiple ways, Lie explains: "Generally speaking, genealogical research has fewer obstacles in the south of China than in the north. The great destruction of old documents during the Cultural Revolution was less severe in the south than in north, simply because it was much further away from the political center in Beijing."
"In the 1980s and 1990s there was also a revival of genealogical research. People started coming together to preserve their local heritage and update their family records, something which they especially actively did in the south of China. It led to new editions of old genealogical records – a result of collective village efforts to restore their family history. Somehow this is stronger in the south than in the north."
But Lie emphasizes that ancestry is overall much more alive in China than it is in the West: "Honoring one's ancestry is deeply rooted in Confucianism. There is a revival of Confucianism that has been going on for a long time. It is ingrained in Chinese culture. This also shows in the fact that there are currently more and more 'clan name' organizations popping up everywhere and they can easily be found on Baidu."
Chinese media recently reported about the "popular craze" of these 'clan name' foundations or 'family tree clubs' where, for example, people of the Wang or Chen family names within a certain region have annual gatherings and collaborate on restoring and completing genealogical records.
"If I tell Chinese people what I do, they immediately understand what it is that I am doing and how valuable it is. It is more natural to most Chinese. The family is the cornerstone of Chinese society, and knowing who your ancestors are is an important part of it."
BUILDING BRIDGES
"It feels good knowing that we can help establish these valuable cross-cultural connections."
For Lie, it is clear that there is still a long future ahead for the company. He enjoys every project and the research he does together with his team. "Every project is like another expedition. I found out that generally, it is not so much the answers that people get that matter the most to them, but the journey of discovering itself."
Lie stresses that they give their clients much more than names and dates: "It is all about contextualizing history and make it come alive. Giving people a better picture of how their ancestors lived and what bigger cultural movements they were part of."
As part of this contextualizing of people's ancestry, Lie will focus more on its online platform this year. "Our services are tailor-made and completely focused on our clients," Lie says: "Up until now, most of it was offline and high-end. But in the near future, we want to expand and will set up an online database where people can start their family history journey by looking up their family name or the place where their (great) grandparents came from. We will provide these online information services for free, and for a more personalized analysis, people can contact us to take the research to the next level."
Besides the fact that My China Roots itself is going more digital, online channels are also relevant in genealogical research. Sina Weibo is sometimes used to search for people with certain last names from specific regions, or occasionally to ask help from Chinese netizens. WeChat has also become an important tool to communicate with local authorities and families.
Watch: Huihan Lie tells about My China Roots.
Lie enthusiastically tells: "I like how My China Roots can really serve as a bridge between people and their Chinese lineage. Sometimes it really gives me a kick, like when our clients build long-lasting friendships with relatives we found in China. It feels good knowing that we can help establish these valuable cross-cultural connections."
"Finding out more about one's roots seems to give people peace of mind. No matter the outcome of the research, people's reaction always is that they have a sense of contentment about knowing where they come from. They come to us with a search for identity – it is the peace of simply knowing that they gain in the end."
This interview was conducted and condensed by Manya Koetse in Beijing
– By Manya Koetse
Follow @WhatsOnWeibo
Featured image: two men doing business in Beijing around 1917 (http://www.ntdtv.com/xtr/gb/2017/04/14/a1320285.html).
1. Who Do You Think You Are? is a UK show that was first aired by the BBC in 2004. Every episode investigates the family tree of a celebrity, often discovering things about their ancestry they never knew about. The UK show often drew audiences of over 6 million viewers per episode, and now has more than 10 international adaptations. Huihan Lie and his team contributed to the show in the episode with Julie Chen; they brought her to Fujian in a search for her Chinese roots. Finding Your Roots is another popular American series that also uses genealogical research to discover the family history of well-known Americans.
References
Chao, Sheau-yueh J. 2008. "Tracing Their Roots: Genealogical Sources for Chinese Immigrants to the United States." Collection Building 27(2): 74–88.
Jonkers, Koen. 2010. Mobility, Migration and the Chinese Scientific Research System. New York: Routledge.
Ungerleider, Neal. 2015. "Ancestors, Inc.: Inside the Remarkable Rise Of The Genealogy Industry." Fast Company, July 15 https://www.fastcompany.com/3048513/ancestors-inc-inside-the-remarkable-rise-of-the-genealogy-industry [2.5.17].
Images:
* Jiapu from the Ming dynasty: http://www.lzsx.org.cn/index_Article_Content.asp?fID_ArticleContent=365
* Get together of Li family members: http://www.xingpaojihua.com/wp-content/uploads/2017/04/DSC_0706.jpg
* Old Guangdong: http://www.360doc.com/content/16/0404/19/11548039_547832131.shtml
* Chinese family around 1900: http://history.sohu.com/20161108/n472615999.shtml
©2017 Whatsonweibo. All rights reserved. Do not reproduce our content without permission – you can contact us at info@whatsonweibo.com.
What Are Weibo's "Super Topics"?
Explaining Weibo's "Super Topics"
What are Weibo's "Super Topics" (超级话题) and what makes them different from normal hashtags?
Over the past year, Weibo's so-called "Super Topics" (超级话题) have become more popular on the social media platform as online spaces for people to connect and share information.
Weibo's "super topic" function has been around since 2016. The function allows Weibo users to create and join interest-based content community pages that are online groups separated from the main Weibo space. One could perhaps compare these Weibo Super Groups to 'mega-threads' or 'subreddits' on Reddit.
These are the most important things to know about Weibo's Super Topics:
#1 A Super Topic is Not the Same as a Hashtag
Similar to Twitter, hashtags make it possible for Weibo users to tag a topic they are addressing in their post so that their content pops up whenever other people search for that hashtag.
Different from Twitter, Weibo hashtags also have their own page where the hashtag is displayed on top, displaying how many people have viewed the hashtag, how many comments the hashtag is tagged in, and allowing users to share the hashtag page with others.
A Super Topic goes beyond the hashtag. It basically is a community account where all sort of information is shared and organized. People can 'follow' (关注) a Super Topic and can also 'sign in' (签到).
On the main page of every Super Topic page, the main subject or purpose of the super topic is briefly explained, and the number of views, followers, and posts are displayed.
A super topic-page can be created by any Weibo user and can have up to three major hosts, and ten sub-hosts. The main host(s) can decide which content will be featured as essential, they can place sticky notes, and post links to suggested topics.
#2 A Super Topic Is a Way to Organize Content
Super Topic pages allow hosts to organize relevant content in the way they want. Besides the comment area, the page consists of multiple tabs.
A tab right underneath the main featured information on the page, for example, shows the "sticky posts" (置顶帖) that the host(s) of the page have placed there, linking to relevant information or trending hashtag pages. Below the sticky notes, all the posts posted in the Super Topic community are displayed.
One of the most important tabs within the Super Topic page is called "essential content" (精花), which only shows the content that is manually selected by the host(s). This is often where opinion pieces, articles, official news, or photos, etc. are collected and separated from all the other posts.
Another tab is the "Hall of Fame" (名人堂), which mainly functions as a reference page. It features links to the personal Weibo pages of the super topic page host(s), links to the Weibo pages of top contributors, and shows a list of the biggest fans of the Super Topic. Who the biggest fan of the page is, is decided by the number of consecutive days a person has "checked-in" on the page.
#3 Super Topics Are a Place for Fans to Gather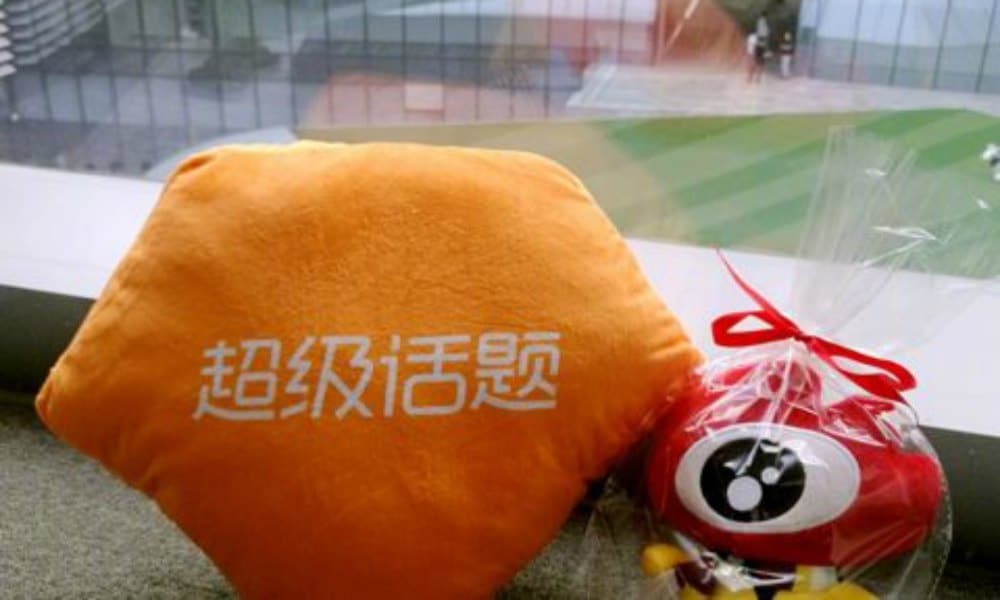 Although a Super Topic could basically be about anything, from cities to products or hobbies, Super Topics are often created for Chinese celebrities, video games, football clubs, or TV dramas.
Through Super Topic pages, a sense of community can be created. People can be ranked for being the most contributive or for checking in daily, and comment on each other's posts, making it a home base for many fan clubs across China.
The host(s) can also help somebody's page (e.g. a celebrity account) grow by proposing them to others within the group.
Super Groups are ranked on Weibo based on their popularity. This also gives fans more reason to stay active in the group, making their Super Topic top ranking within their specific category (TV drama, food, photography, sports, games, etc).
What makes the Super Topic group more 'private' than the common Weibo area, is that people posting within the Super Topic can decide whether or not they also want their comment shared on their own Weibo page or not. If they choose not to, their comments or posts will only be visible within the Super Topic community.
By Manya Koetse & Gabi Verberg, with contributions from Boyu Xiao
Spotted a mistake or want to add something? Please let us know in comments below or email us.
©2019 Whatsonweibo. All rights reserved. Do not reproduce our content without permission – you can contact us at info@whatsonweibo.com
Why Trump Has Two Different Names in Chinese
Why does 'Trump' have multiple names in Chinese?
First published , updated version published March 7, 2019
It is confusing even for Chinese netizens and journalists: why does Donald Trump have multiple names in Chinese? And which is the right one to use? What's on Weibo explains.
Donald Trump has two most commonly used different names in Chinese. In Mandarin*, they are Tèlǎngpǔ (特朗普) and Chuānpǔ (川普). Both names have been used by Chinese mainstream media and netizens for years.
*(Due to the scope of this article, we'll just use the Mandarin pinyin here.)
In the Chinese translation of Donald Trump's autobiography The Art of the Deal (1987), the 'Tèlǎngpǔ' transliteration is used, whereas the translation of the George Ross book Trump-Style Negotiations (2008) uses 'Chuānpǔ' as the Chinese name for Trump.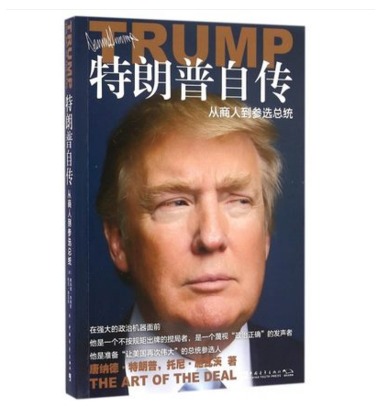 Considering that Trump is making headlines every day, more people are wondering why Trump has two Chinese names, and which one is the correct name to use. There are even discussions about the topic on Chinese social media.
Why are foreign names translated?
Why are non-Chinese names actually translated into Chinese at all? With English and Chinese being such vastly different languages with entirely different phonetics and script, the majority of Chinese people will find it hard to pronounce a foreign name that is written in English.
Writing foreign names or terms in Chinese script has a long history and practical reasons which won't be further elaborated on here. At present, aside from being standardized, it does not just help Chinese speakers to pronounce these words, it also makes it easier to remember them. Most Chinese names usually consist of two or three characters; the first character is the surname, and the last character(s) is the given name.
Translating a name to better adapt to the culture in which it is used does not only happen with English names in China; you often see the same happening with Chinese names in foreign countries.
In that case, the first character (surname) is moved to the back, and the given name changed into an English one. Alibaba's Ma Yun, for example, has become globally known as 'Jack Ma.' Film star Zhao Wei is called 'Vicky Zhao', Tencent's Ma Huateng is known as 'Pony Ma,' and the popular actress Lin Yun is called 'Jelly Lin.'
The right way to translate a foreign name in Chinese
There are multiple ways to translate a foreign name to Chinese. Most commonly, a name is translated into Chinese characters that are phonetically similar to the original name, without necessarily being very meaningful. The transliteration of 'Hillary' (Clinton), for example, is 'Xīlālǐ' (希拉里). 'Bush' is translated as 'Bùshí' (布什).
Another option is to choose a name purely based on meaning rather than phonetics. One example is Elvis Presley, who is called 'Cat King' (Māo Wáng 猫王) in Chinese, which stays close to his nickname "The Hillbilly Cat."
The best option when translating a foreign name into Chinese, however, is to make sure it stays close to its original pronunciation while also using elegant characters. In other words; it is nice when a name's translation makes sense both phonetically and semantically. Marilyn Monroe's last name in Chinese is Mènglù (梦露), for example, which sounds like 'Monroe' and has the characters for 'Dream Dew' – a perfect transliteration for such a dreamy actress.
Even when the characters used for a foreign name in Chinese are not necessarily intended to convey a certain meaning, it is important that they do not have any negative connotations. Nobody wants a character in their name associated with divorce, disease or death – it is believed to bring bad luck.
Another thing is that it is considered helpful for foreign names in Chinese is to maintain a 'foreign flavor' to it, to make it clear that the name is actually a transliteration. To give an example raised in this Nikkei article: President Reagan's name is generally translated as Lǐgēn 里根 in Chinese – the characters being somewhat uncommon for a Chinese name.
The same name could also be written with the characters 李根, very common for a Chinese name, but then it would be difficult to know whether a media report is talking about Reagan the President or just a local Chinese person by the same name. Transliterations of foreign names, therefore, are often easily recognizable as foreign names on purpose.
Trump, Tèlǎngpǔ, and Chuānpǔ
In the case of Trump, his Chinese names are mainly chosen for phonetic reasons, with different sources using different characters. Part of the challenge in deciding the right Chinese translation for his name, is the fact that Chinese does not have consonant cluster 'tr' as one sound.
The Chinese-language Nikkei newspaper dedicated an op-ed written by Chinese scholar Ke Long (柯隆) to the matter, who argues that although it may all seem trivial, it is actually quite confusing and unpractical for president Trump to have more than one name in Chinese.
The Chinese media in Taiwan, Hong Kong, and most overseas Chinese-language media, refer to Trump as 'Chuānpǔ' (川普).* According to the World Journal, the biggest Chinese-language newspaper in the US, it is the only proper way to translate this name, yet most Chinese state media and Chinese-language UK media (such as BBC) all use 'Tèlǎngpǔ.'
* (The Chinese version of The New York Times 纽约时报中文版 is an exception, as 'Tèlǎngpǔ' 特朗普 is generally also used in this publication.)
Author Ke Long explains that Chinese translations of foreign names try to stay as close as possible to the pronunciation of a name in its original language. This is why the name of the city 'Paris' is pronounced 'Bālí' (巴黎) in Mandarin Chinese, staying close to the French pronunciation, and 'Amsterdam' being 'Āmǔsītèdān' (阿姆斯特丹), which follows the city's Dutch pronunciation.
If the British would pronounce 'Trump' as 'te-lan-pu,' then it would thus perhaps be more understandable why media such as the BBC would write Tèlǎngpǔ. But they don't pronounce it like that, Ke Long argues, saying that the use of 'Tèlǎngpǔ' thus does not make sense, and is actually closer to the Japanese way of writing Trump's name ('トランプ': to-ra-n-pu).
More so, the author writes, it does not make sense for Chinese media to take over the British transliteration of the Trump name. Considering Trump is American, Chinese media should follow the translations made by American media. He also notes that if it would be about the Prime Minister of Britain, the Chinese transliteration should follow the one used by the media in the UK.
Although the Nikkei author seems to advocate for a singular use of 'Chuānpǔ' by all media, no Chinese media are necessarily 'wrong' in their transliteration of the name Trump. The 'Tèlǎngpǔ' 特朗普 translation follows the example of outlets such as the BBC, while Chuānpǔ 川普 follows that of other media.
Some Chinese bloggers argue that Chuānpǔ 川普 is the best way to write Trump's name, because the first character, that actually means 'river,' is commonly used in Chinese, making the name sound more 'natural' and easy to pronounce than 'Tèlǎngpǔ.' Moreover, they argue that the Mandarin 'chuan' sound is more appropriate to convey the pronunciation of 'tr' than the 'te-lang' way.
In the end, the reason why Trump has two names most commonly used in Chinese is just a matter of media, with various mainstream outlets adopting different names since Trump first made headlines, and without there being any clear consensus on which Chinese name to use across all these different Chinese-language media platforms around the world.
Chuángpù and Chuángpò?
On Chinese social media, President Trump even has more than two names. There are also netizens referring to him as 床鋪, 闯破 or 床破 (Chuángpù/Chuángpò); these are all transliterations that contain strange or negative characters, making the name unrefined and harsh-sounding on purpose to make the name 'Trump' look and sound bad.
Although there have been online discussions on the right transliteration for the name Trump, it is unlikely that there will be one official Chinese name for the US President in the near future. Xinhua News, China's official state-run press agency, has consistently been using Tèlǎngpǔ 特朗普 for years, and will probably continue to use it.
Many netizens simply use both versions of his name in one post to avoid confusion, and some news reports have even started using both names in its headlines (image below).
Despite the somewhat confusing situation at hand, there are also those who do not seem to mind at all. "Who cares if it is Tèlǎngpǔ or Chuānpǔ anyway?" one netizen says: "In this day and age, we all know who it is we are talking about."
– By Manya Koetse
Follow on Twitter or Like on Facebook
This article first appeared in 2017 and has been republished with various corrections:
– The first version did not properly convey the argument made by author Ke Long in his Nikkei piece, which is more clearly laid out in this version.
– This version has added some extra information coming from sources after 2017.
Spotted a mistake or want to add something? Please email us.
©2019 Whatsonweibo. All rights reserved. Do not reproduce our content without permission – you can contact us at info@whatsonweibo.com