Fight Between Officers and Street Vendor Caught on Video: Bystanders Yell "Hit Them!"
A fight between local officers and a street vendor in Guiyang (Guizhou) was caught on video and shared on Sina Weibo on March 24. Bystanders don't intervene in the situation, but instead cheer on the street vendor by yelling "hit them!"
A fight between local officers and a street vendor in Guiyang (Guizhou) was caught on video and shared on Sina Weibo on March 24. Bystanders don't intervene in the situation, but instead cheer on the street vendor by yelling "hit them!"
A video of a fight between four local officers ('city management' 城管) and a street vendor, selling food on the street in the capital of China's province of Guizhou, has gone viral on Chinese social media. The street vendor can be seen picking up a steel pipe and chasing after the officers.
The many bystanders can be heard screaming: "Hit them, hit them!"
According to The Paper, Guiyang authorities confirmed on March 24 that this confrontation occurred in the city on March 23. The city had announced stricter regulations for street vendors earlier in the month. Other cities, such as Beijing, have also cracked down on street vendors.
The video shows how the officers finally take over the steel pipe from the street vendor, who then flees. According to Netease News, the case is currently still under investigation.
"'The officers are coming' is like 'the devils are coming'," one Weibo user comments: "We can blame history for that."
"I really feel sorry for these local officers that all the people are yelling "hit them". They are helping the people by enforcing the law," one netizen says.
If the Miaopai video above does not work in your browser, this is the YouTube version:

– By Manya Koetse
Follow @WhatsOnWeibo
©2016 Whatsonweibo. All rights reserved. Do not reproduce our content without permission – you can contact us at info@whatsonweibo.com.
Pet Hotels are Booming Business in Beijing
Chinese pet lovers are willing to pay up to 900 RMB (±136$) per night to give their pet a comfortable stay at one of Beijing's 'pet hotels' (宠物酒店).
The success of luxurious pet lodging in Beijing has become especially apparent over the past October holiday. Chinese animal lovers are willing to pay up to 900 RMB (±136$) per night to give their pet the time of their lives while they are out of town.
For loving pet owners, before heading out on a holiday, finding a trustworthy pet lodge is often just as important as finding a comfortable hotel for themselves. And nowadays, both should be booked as early as possible during a holiday season.
In Beijing, the booming business of pet lodging was especially noticeable during the Golden Week holiday. Various Chinese media reported that pet hotels in Beijing have become so popular that they were already fully booked a month before the holiday started.
This is also what Zhang Wen, a local pet lodge owner, told Beijing Youth Daily (@北京青年报). He and his colleagues are specialized in tending to every possible need of Beijing's household pets while their families are taking a holiday.
Some pet hotels now charge as high as 900 RMB (±136$) per day to lodge a pet. The pet lodging business is quickly expanding across Beijing. Some local residents now also improvise lodging facilities in their private homes, asking approximately 30-50 RMB (±5-8$) per day.
With a growing demand for comfortable lodges for family pets, Beijing's 'pet hotels' are increasingly competitive. Some offer private rooms for dogs and assign a member of staff for every pet to look after its diet, sanitation, cleaning, and exercise.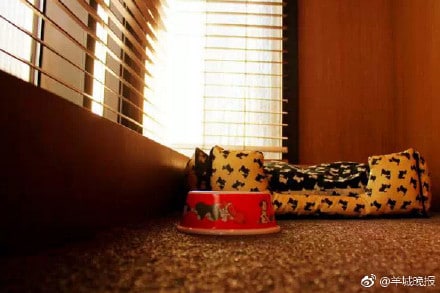 Some pet hotels are even equipped with sporting, beauty, bathing, and water purification facilities, resembling a five-star hotel. Non-traditional pets such as spiders and lizards are also welcome, as long as their owners clarify their routines in advance.
Criticism on luxurious pet hotels
On Weibo, the topic "Luxurious Pet Hotel Charges 900 RMB Per Day" (#豪华宠物酒店900一天#) received some 15 million views this October.
The news, which was first reported by Beijing Youth Daily, stirred discussions on social media. Although many people find the pet hotels cute or funny, there are also many who comment that this kind of extravagance for pets painfully points out the rich-poor divide in China.
"Dogs are living a better life than us humans now," some said: "I can't even stay at a hotel that is this expensive."
One netizen sarcastically commented: "If you can't afford housing in Beijing, just go and become a pet to someone here."
Some even find the boom in luxurious pet hotels a worrying trend, saying "this will intensify the social conflicts."
Besides the extravagant pet spoiling, there are also other reasons why netizens criticize the spread of fancy pet lodging. On social media, questions over epidemic issues are also surfacing.
Some companies that were interviewed by Chinese media failed to show any credentials for providing lodging services and had no in-house veterinary to offer health examinations for the pets taken in; China currently does not have a specific national legal framework nor corresponding regulatory measures for qualified pet lodgings.
By Qing Yan
Follow @WhatsOnWeibo
Edited by Manya Koetse.
©2017 Whatsonweibo. All rights reserved. Do not reproduce our content without permission – you can contact us at info@whatsonweibo.com.
China's 'Wedding of the Year' Is the Talk of the Day on Weibo
This rich second generation "fu'erdai" couple just celebrated China's wedding of the year in Wenzhou.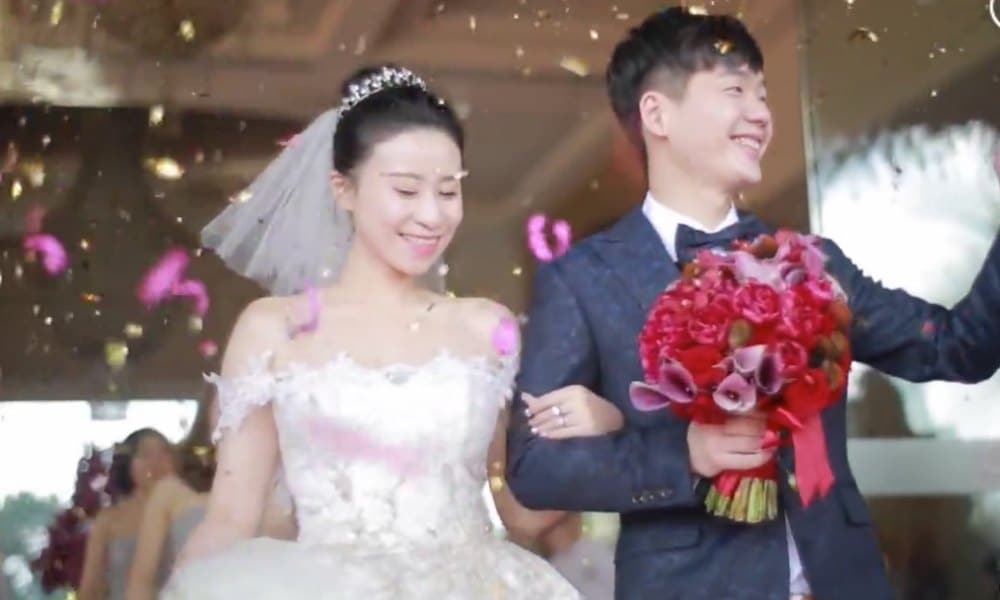 Although many still think of Angelababy and Huang Xiaoming when talking about 'China's biggest wedding', this fu'erdai couple have just celebrated a wedding that is even more extravagant.
See our latest Weivlog on this Wenzhou wedding of the year, which became one of top trending topics on Weibo on October 11, here:
By Manya Koetse
Follow @whatsonweibo
Spotted a mistake or want to add something? Please let us know in comments below or email us.
©2017 Whatsonweibo. All rights reserved. Do not reproduce our content without permission – you can contact us at info@whatsonweibo.com.