Under Pressure: Chinese Full-Time Mothers Demand Time Off
With the number of stay-at-home mothers on the rise in China, so are the challenges that come with being a full-time mother.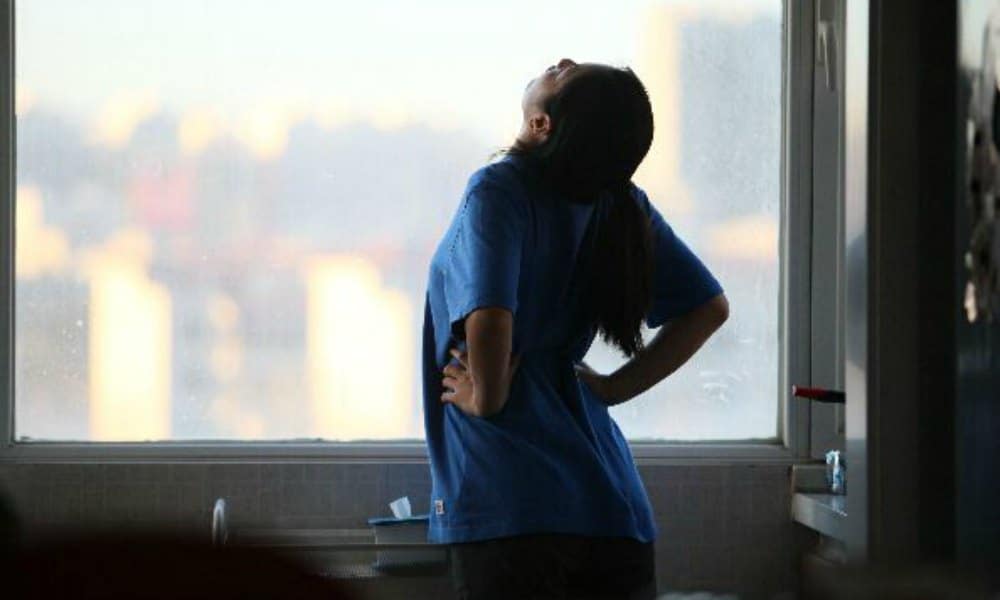 The story of a full-time mother who was slammed by her husband and mother-in-law for asking some 'time off' for traveling during the national holiday has gone viral on Chinese social media. Her account strucks a chord with other stay-at-home moms, who face difficulties in being a full-time mother in a society where family responsibilities are shifting.
Chinese netizen '@DoubleTrouble' (@二捣蛋), a Guangzhou stay-at-home mother of two kids, recently posted about her desire to take "an absence of leave" (请假) from her life as a mum and travel by herself during the Chinese National Holiday.
The woman shared her grievances on WeChat about being severely criticized by her husband and mother-in-law for wanting some time for herself during an 8-day vacation after taking on the sole care of her two children non-stop for years.
The unhappy mother's story, which was posted some days before the start of China's national holiday, was picked up by Chinese media and went viral. It triggered heated discussions on the role of China's stay-at-home mothers within the family.
A FULL-TIME MOTHER'S DILEMMA
"I raised the subject of wanting to go away for a while. But I couldn't even finish speaking before my mother-in-law said: How dare you think of things like this as a mother?!"
The original text, which was posted by the woman on a WeChat forum for Guangzhou mothers (gzmama.com), is as follows:
"The past two days I've had a falling out with my family members. I wanted to use the National Holiday to travel somewhere, but my husband and mother-in-law strongly opposed. Now, there is all this turmoil because of this, with them criticizing me for being selfish. They also say I am irresponsible and that I am an unfit mother. I feel really low.
The situation is that I have two children, a 5-year-old and a 2-year-old, both raised by me. Although my parents-in-law are also in Guangzhou, they've never helped me out at all. Even when one child gets sick, it is me who has to take both the children to the hospital.
I've been married to my husband for six/seven years now. After we got married, I resigned from my job to become a full-time mother. We did not hire a nanny and I took on the care of the two kids by myself. My husband is very busy, and couldn't help out either.
The last couple of years have tired me out. All mothers will know what I mean, even if they don't say it. For this year's [national] holiday, my husband also got a few days off, which is very rare, so I finally wanted to seize this opportunity to go out for a while, and let my mother-in-law help out for a bit to take care of the children.
A few days ago, we were all having dinner together, when I raised the subject of wanting to go away for a while. But I couldn't even finish speaking when my mother-in-law said: "How dare you think of things like this as a mother?!" My husband also strongly opposed to me leaving the house. My father-in-law said nothing; he didn't oppose nor approve.
My husband and my mother-in-law at the dinner table took turns in telling me how selfish I am, and how irresponsible I am, and I could not help but quarrel with them.
Now the family relations have gone sour, and my husband and I have not spoken for few days, I also haven't gone to see my mother-in-law.
Am I really being selfish? The two children are already older now. The little one does not get breastfed anymore, and the kids get along great, they hardly ever fight.
Sigh, I do not know what to do now. Should I go anyway, regardless if they are against it or not? Or should I just forget about it it and just bitterly stay at home with the kids?"
The woman's post received some 17,000 views and over 200 comments from other mothers on the Guangzhou forum before it was widely shared and discussed in Chinese media, receiving thousands of reactions on Weibo.
STAY-AT-HOME MOMS IN CHINA
"Once you have children, your time is no longer your own – your time must be dedicated to them."
More than two-thirds of mothers in China work full-time. According to this report (video) by CGTN, China's modern-day moms belong to a generation that attaches great importance on having a job – so much so that there is an alleged social stigma to staying at home full-time to raise the children.
"There are a lot of Chinese mothers who work, and this might not necessarily always be their choice," says Roseann Lake, author of upcoming book Leftover in China: The Women Shaping the World's Next Superpower.
Lake tells What's on Weibo that the relatively high percentage of working mothers in China, on the one hand, can be explained through the historical background of the Cultural Revolution, which placed great importance on the full participation of women in the labor force. On the other hand, she notes, it also has a lot to do with today's China.
"Giving the nature of China's economy, there is a need for double-working households. And at the same time, there are also many grandparents with free time on their hands who are willing to take care of their grandchildren."
Lake does not think there necessarily is a social stigma attached to being a full-time mom: "If the financial conditions allow it, women in China can certainly be stay-at-home moms. But then there is the expectation to take on the bulk of looking after the household."
Nevertheless, Lake stresses, usually – despite expectations that the wife will then take on full care of the household and children – Chinese grandparents will pitch in to help take care of the children, whether the mothers like it or not.
About the case of Chinese netizen '@Doubletrouble', Lake says: "There are plenty of in-laws in China who would pass judgment on something like this, saying that once you have children, your time is no longer your own and your time must be dedicated to them at all times."
While there is pressure on both working and stay-at-home moms, there is a growing number of Chinese women who choose to fully dedicate themselves to their family life.
According to China Daily, more than 70% of post-90s young mothers are willing to be a full-time mom. By contrast, mothers from the post-80s would rather stay in the workforce; approximately 46% keep on working after becoming a mother.
ONLINE REACTIONS
"If women cannot even have this piece of freedom, then why do we get married at all?"
With the number of stay-at-home mothers on the rise in China, so are the challenges that come with being a full-time mother. The story of @DoubleTrouble shows that there are many other full-time mothers who have a similar story.
"Women have to think of themselves, they should not completely dedicate all of themselves to the family," one woman (@潼潼囡妈咪) writes: "We need our own social space in order to have the capability to support ourselves and our children."
"Just go!", one person pleads: "If women cannot even have this piece of freedom, then why do we get married at all?"
Other people also point out that it is not the mom who is selfish: "If a woman becomes a mother, it doesn't mean she has to give up on everything. There are 8 days in the National Holiday – why can't she leave for 2 days? Can't she have a break from working hard all year round? It's not only her children, what's wrong with the mother-in-law looking after them? They are the ones who are selfish and take her for a free labor force."
There are also commenters who say that there is a big difference between being a stay-at-home mother and a 'house slave': "Just go and apply to be a nanny somewhere else," one person suggests: "At least then you'll have wages and get days off."
"The one who has no sense of responsibility is not this mother, but her husband," another woman writes.
"It's not like she's leaving for two months," one commenter said: "If women cannot even enjoy this freedom and support after getting married and having babies, then what's the point?"
"When I get married," a male netizen writes: "I want my wife to take time for herself and go outside, I will watch the kids. I don't want to see her depressed or restless."
Despite all the support for @DoubleTrouble, and all the other mothers demanding that 'time off' should be normal for all stay-at-home moms, there are also some who disagree.
"When the child is 2 years old, they are too young. Wait until they go to school," some say. Or: "Just take the children and go on a trip together with your husband, the four of you together as a family."
THE "GREAT TRANSFORMATION"
"The grandmother does not have the duty to help out her daughter-in-law, but then she also shouldn't expect her daughter-in-law to take care of her when she is old and sick."
The recent account of '@Doubletrouble' is not the only complaint from full-time mothers who feel the pressure of taking on the full care of their children and not getting any help nor personal time. An important recurring issue is the changing role of the in-laws, who traditionally lived with their son's family and usually have an active role in raising their grandchildren.
One woman from Fujian (@林小夕的梦) cries out on Weibo: "I am so tired, I am on the verge of collapse. It's unbearable being a full-time mother. Don't ask me about my mother-in-law or why she doesn't help me out – I'd be better off without her, she doesn't understand."
The transformations of Chinese traditional family structures in the modern-day era have not necessarily brought about equal gender divisions in the household.
As pointed out by Harriet Evans in The Gender of Communication (2010), the focus in Chinese society has gradually shifted over the past half-century, as there is "[a] shift away from a collectivist and family-oriented ethics of personal responsibilities to an individualistic ethics of rights and self-development" (981).
This "great transformation"1 manifests itself, amongst others, in the clashes between those younger mothers who seek self-fulfillment and personal satisfaction, and those older generations who still expect them to fulfill the traditional women's role in the domestic sphere, while they, as grandparents, now also play a much less significant role in the upbringing of their grandchildren – not just because they are detached more from the family in social terms, but also often because there is a bigger spatial distance between families.
"The grandmother does not have the duty to help out her daughter-in-law, but then she shouldn't expect her daughter-in-law to take care of her either when she is old and sick," a popular comment said.
Since the post has gone viral, @DoubleTrouble has not given an update about whether or not she did go on that trip. If not, at least her story has triggered some relevant discussions online.
"I just hope this post will receive enough attention so that women who want to become a full-time mother will realize the difficulties they might face," one woman writes.
By Manya Koetse
Follow @whatsonweibo
References
Evans, Harriet. 2010. "The Gender of Communication: Changing Expectations of Mothers and Daughters in Urban China." The China Quarterly (204): 980-1000.
1 Evans (2010) quotes Yan Yuxiang here, author of The Individualization of Chinese Society (London: Berg, 2009).
Spotted a mistake or want to add something? Please let us know in comments below or email us.
©2017 Whatsonweibo. All rights reserved. Do not reproduce our content without permission – you can contact us at info@whatsonweibo.com.
Gansu Female Student Commits Suicide after School Ignores Sexual Abuse Claims
Shockingly, some people applauded as the girl jumped to her death.
A tragic story about a 19-year-old girl whose abuse story was not believed by her school or local authorities is making its rounds on Chinese social media – together with a video that shows the girl's horrifying suicide. (Updated.)
The horrific suicide of a 19-year-old female student from Qingyang in Gansu province was live-streamed on Chinese social media on June 21st when she jumped from a high building in the prefecture-level city.
According to various Weibo sources and some media (e.g. EBC), the young woman named Li suffered from severe depression after her school and local authorities did not believe her when she reported that her high school teacher had sexually assaulted her.
According to Li's reports, which leaked online, the assault happened during school time in 2016 after a visit to the school nurse. Li, who had a stomach ache, was recovering in the school's resting area where a teacher named Wu Yonghou (吴永厚) was in charge.
When Wu sat by Li to check on her, he allegedly held her and kissed her on the mouth, face, and ears. He also attempted to take off her clothes, but when another teacher entered the area, the assault stopped.
China Times reports that the incident weighed very heavy on Li, who went to the school counsellor the following day. Against Li's will, however, they settled the case by making teacher Wu apologize to the girl. They summoned her to go back to class afterward – with Wu as her teacher.
The young student proceeded to report the case to local authorities. But since Wu claimed he had only touched Li as a way of 'physical examination' to 'check if she had a fever,' he was released without charge and continued to work at Li's school as her teacher. Li consequently gave up to undertake further legal steps against Wu.
Following this ordeal, Li allegedly suffered from depression, which led to her suicide on the 21st of this month.
According to one influential Weibo blogging media account (5.7 million followers), some hundred people had gathered at the building where Li was trying to jump, where they allegedly cheered, applauded, and screamed "jump already" (not confirmed in official media).
A shocking video (warning: death, viewer discretion advised) shows how the young woman is hanging from a window in a high building, with a rescue worker trying to pull her back inside.
When Li pulls herself away and falls down the high building, the rescue worker loudly cries out in agony and weeps while bystanders can be heard gasping, screaming, and some, shockingly, clapping. Li did not survive her fall.
"Girl, I hope you're off to a better world, where people are not so cold and detached."
By June 24, the post about Li's story and video showing her fall was shared on Weibo more than 30.000 times, with over 35.000 people leaving comments. The story also received much attention in hundreds of other posts across Weibo.
Many netizens show their sympathy for both the woman and the rescue worker: "A girl's despair, a rescue worker's despair – one because she doesn't want to continue living, the other because he wasn't able to rescue her in the final moments. I don't understand how bystanders can laugh."
"That sound of weeping hits me in the heart. It's not your fault, you did what you could to save her. Girl, I hope you're off to a better world, where people are not so cold and detached."
"It is the people who clapped who really made her kill herself. Even her last bit of spirit was crushed in those final moments," others say.
Rumors also make their rounds, such as that some individuals claim the rescue worker in question previously already saved the girl from a suicide attempt in 2017 and was familiar with her. These rumors remain unconfirmed.
There are also people in the comment section who allege there was a time period of four hours while rescue workers talked to the girl and tried to help her before that fatal jump. They ask: "Why didn't the authorities prepare for an air cushion on the ground?"
A lot of comments condemn the bystanders who were clapping at the time of Li's suicide. "They are animals," a typical comment said.
Many also condemn the teacher, asking: "How can people like this even become a teacher?"
Over the past few months, various stories about abusive teacher-student relations have become trending topics on Chinese social media.
The story of female student Gao Yan, who committed suicide in 1998 after suffering abuse by her professor, surfaced again in April of this year when an old classmate of Gao Yan came forward in the media. But there were also other stories of (male) students committing suicide due to the maltreatment they faced by their teachers.
"I hope this story becomes even bigger," one Weibo user writes: "I want everyone to see the injustice that is at the heart of this story."
Update June 25 (18:30 Beijing time): State media outlet Global Times reports that multiple onlookers who were "disrespectful to life" by cheering on Li's suicide have been taken into custody. Local authorities said investigations will continue.
If you or someone you know needs help, there are international suicide hotlines for you to contact. For China, see this information. The US national suicide hotline: 1-800-273-TALK, or please see this list of international helplines.
By Manya Koetse
Follow @whatsonweibo
Directly support Manya Koetse. By supporting this author you make future articles possible and help the maintenance and independence of this site. Donate directly through Paypal here. Also check out the What's on Weibo donations page for donations through creditcard & WeChat and for more information.
Spotted a mistake or want to add something? Please let us know in comments below or email us.
©2018 Whatsonweibo. All rights reserved. Do not reproduce our content without permission – you can contact us at info@whatsonweibo.com.
Defying Spinster Stereotypes: Why Chinese Unmarried Women are Rooting for Actress Faye Yu
Chinese actress Faye Yu has become a social media hit because of her views on love and marriage.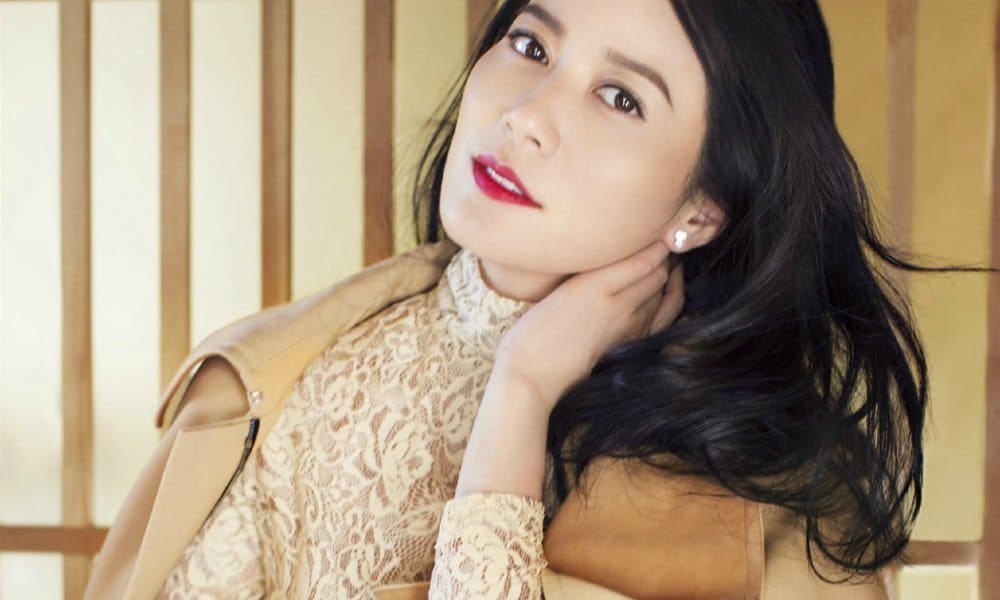 The unconventional attitudes on love & marriage of the unmarried 47-year-old actress Faye Yu have taken Chinese social media by storm. In a society where women are facing real pressures to get married, many welcome Yu's refreshing perspectives.
With contributions from Miranda Barnes.

Chinese actress Yu Feihong (俞飞鸿, born 1971), also known as Faye Yu, has recently become a big topic of discussion on Chinese social media for her refreshing perspective on marriage and singlehood.
The 47-year-old unmarried celebrity was previously on various Chinese talk shows hosted by older (male) presenters, who questioned the actress about her single status. These shows include 'Behind the Headlines' (锵锵三人行) and and 'Thirteen Invitations' (十三邀), hosted by Xu Zhiyuan (许知远).
Yu became a social media hit when popular writer Shen Jiake (@沈嘉柯), on June 20, posted images and quotes of her on the talkshow 'Behind the Headlines,' which was hosted by two men Dou Wentao and guest Feng Tang.
The various quotes show how Yu, in a relaxed and matter-of-fact way, addresses questions about her being unmarried, expressing that she does not need a partner to fulfill her needs, and that she did not feel she wants or needs to adapt her life to existing social expectations on the right age to get married.
Within a time frame of three days, the post has been reposted on Weibo over 120,000 times, receiving more than 100,000 likes. Other posts dedicated to Yu's appearance on the shows have also attracted hundreds of comments and reposts.
Some of these screenshots include the following:
Author Shen Jiake says about Yu: "Yu Feihong (俞飞鸿) really mirrors [these] old men's own demons*, making a fool of their own reflections. Xu Zhiyuan, Feng Tang, and Dou Wentao all have to face their defeat."
"I am rooting for Yu Feihong, she expresses my feelings!"
Over the past few days, thousands of people on Weibo comment on Yu's attitude and previous interviews. Many of them are young and female.
In recent years, much has been written and discussed on the pressures Chinese women are facing today when it comes to marriage, and their risk of being stigmatized as a 'spinsters', 'leftover women' or 'shengnu' when they are older than 25 and still single.
In 2016, an SK-II skincare ad campaign titled 'She Finally Goes to the Marriage Corner' became a huge trending topic on Chinese social media. The ad video focused on Chinese single women, pressured to get married by their families and society, who pluck up the courage to speak out towards their parents against the burdens they face.
The online hype around Faye Yu shows similarities with the SK-II topic, and reveals that for many women in China today the pressure to get married is very real.
Chinese media outlets have also started to report on the Faye Yu hype, headlining: "Why are young people suddenly such fans of the 47-year-old Yu Feihong?" The trend is especially noteworthy because the talkshow appearances that have gone viral were recorded a time ago; 'Behind the Headlines' is a show that has already been canceled since 2017.
"There is no age one should get married, there's just an age one feels they should get married" ("没有该结婚的年龄,只有该结婚的感情), Weibo blogger Yan Wangye (@颜王爷) writes.
"I am rooting for Yu Feihong, she expresses my feelings!", a typical comment says. "She's just cool. Beautiful and cool," others say.
But there are also many men responding to the topic. Famous designer 'Teacher Kevin' (@Kevin凯文老师) says: "I really appreciate Yu Feihong's attitude on marriage: marriage is not a woman's necessity. To be married or to be single is a personal choice, completely depending on what makes you more comfortable."
"I have my own concept of marriage."
Yu Feihong has been in the Chinese showbusiness since she was a child and has starred in dozens of movies since. Outside of China, she is mostly known for her role in the Joy Luck Club (1993). Many of these movies are about romance, and her own love life has been a topic of interest for Chinese journalists for years, especially because Yu is known as China's "most beautiful woman above the age of 40."
In a 2016 interview with Phoenix News, Yu says: "By the time I was 20 years old, I was instilled with the concept of marriage by society and my family. But up to the present day, I will not simply accept a concept given to me by others. I have my own concept of marriage."
In the interview, she says she has a stable partner, but does not feel the roles of "wife" or "mother" suit her lifestyle: "I don't reject it, but I don't feel it is something I need to attain in this life."
"She says it so well," one Weibo commenter writes: "I am a proponent of singlehood, although I do not oppose to marriage. I just feel we shouldn't enter marriage within such a restricted time frame. This is a state of mind that is not welcomed or accepted by the majority of people."
"I am not married for the mere reason that I do not want to be married yet," another person says. "It is just so fascinating to see someone with such an independent way of thinking," others say.
Besides praising Yu's courage, there are also many who condemn Chinese men such as the talk show hosts Dou Wentao or Feng Tang who do not hesitate to question unmarried women such as Yu about their single status – even suggesting that being single and "being lonely" are practically the same thing.
Many call these male presenters' questioning a sign of 'male chauvinism' or, literally: 'straight man's cancer' (直男癌). "I applaud Faye Yu's patience to deal with these kinds of boring questions," some say.
"I just really like Yu's view on life," another netizen writes: "Whether you're single or married, the most important thing is to be your own independent person."
Want to read more? Check out "The Shengnu Dilemma: (Don't) Marry Before You're 30."
By Manya Koetse
Follow @whatsonweibo
Contributions from Miranda Barnes
* The term he literally used is '照妖镜' ("老男人的照妖镜"), which means a "magic mirror for revealing goblins."
Spotted a mistake or want to add something? Please let us know in comments below or email us.
©2018 Whatsonweibo. All rights reserved. Do not reproduce our content without permission – you can contact us at info@whatsonweibo.com.