Online Outrage After University Professor Brutally Beats up Female Street Cleaner
A high education, but low morals – Chinese netizens are shocked by the violent beating of a female street cleaner.
A violent attack on a female sanitation worker has triggered public outrage in China, especially since one of the aggressors is a professor at the Shaanxi University of Science and Technology.
On October 4th, a netizen from Tianjin (@查派017) posted about a violent incident he witnessed that involved a female street cleaner and two persons, one being a professor from the Shaanxi University of Science and Technology. The two allegedly beat up a female sanitation worker for blocking their way on a road outside the university campus in Xi'an.
The person's Weibo post about the incident was shared over 93,000 times within 24 hours, attracting ten thousands of comments from angry netizens.
"How much money do I make and how much money do you make?"
This is a full translation of the post*, which was published on Sina Weibo along with several screenshots of a video of the incident.
"On October 4, 2017, around 2 in the afternoon, a male and female college staff member beat up a female sanitation worker. I want to expose these two pieces of scum."
"I was just resting indoors when I heard a loud weeping coming from outside the window. I initially thought that parents were teaching their child a lesson, but after a few minutes, the crying grew louder and it did not sound like a child. From the window I then saw a female sanitation worker slowly getting up from a pile of garbage, while a woman was pushing her, yelling: 'How much money do I make and how much money do you make? You're now keeping me from making money!'"
"At this time, a man came forward to beat the female cleaner, and I shouted from my window: 'You are bullying a sanitation worker, you are shameless!' At this point, they discovered that other people were watching them, and they stopped what they were doing. The man wanted to back up his car and get away, but he was already stopped by some of the neighbors around."
"As I rushed to the scene, the man shouted at me: 'She let me beat her herself!' The woman's attitude was still bad. Before reporting to the police, I shot a video and told them I would expose them. Again their attitude changed, and at this time there were more and more people who were criticizing them. An older man told me that the man had hit the sanitation worker and that he had kicked her several times."
"While filing a report at the police station, there was a man who said he was the man's assistant, and he explained to the police that the man originally came from the countryside but that he had lived in Japan and the US for some years before returning home and that he does not understand the situation here and that was why he beat someone."
"That infuriated me. As if he could just randomly beat up people in other countries? I also understood from his assistant that the man was a professor working for the Shaanxi University of Science and Technology, that he was a doctor who had just been given a 10 million yuan project, and that he hoped we would not expose him. I heard that the woman works at the human resource department of Shaanxi University. I am writing this after just coming back from the police station – I hope to let everyone know that these kinds of worthless people are not fit to be a teacher."
Of the thousands of people who commented on the post, the majority mainly criticizes the male professor involved in this incident and is enraged that someone with such a high social status would pick on someone so vulnerable.
"It is the Mid-Autumn Festival and you are having your vacation while this sanitation worker is at work. How can you be so low, you have no humanity in you. As a professor, you are unfit to teach!", one angry commenter wrote.
"It is clear that educational background and moral standing are not directly connected," another person said.
"Just suspended? Why not immediately fired?"
Shortly after published, the post triggered the so-called 'human flesh search engine' (人肉搜索), meaning that netizens worked together to identify and expose the persons involved in controversial incidents.
One commenter soon came up with personal details of the man involved, stating he was a 38-year-old Shaanxi resident by the name of Ge who was indeed working as a professor and had previously lived and studied abroad, being connected to both the Kyoto Institute of Technology and the University of Oklahoma.
On October 5, Chinese state media also reported the incident and confirmed it indeed involved a certain Dr. Ge who was a teacher at the Shaanxi University. They also wrote that the university has now suspended the man from his post and that local authorities are currently investigating the case.
"Just suspended? Why was he not immediately fired?", many commenters wondered.
Chinese media have not reported on the status of the woman involved in the violent beating, but Shaanxi University has stated that she does not work at their institution, but is a family member of Ge.
"These kinds of people do not belong in education."
Since the incident has attracted so much attention within just one day, the professor has apologized to the sanitation worker and her family through a letter.
The letter was posted on the official Weibo account of the Shaanxi University of Science and Technology, which wrote that "Mr. Ge has realized that his actions are terribly wrong, and is active in [arranging] medical treatment for the person involved."
The university also made a public statement that it strongly denounced Mr. Ge's actions and that they were taking the matter very seriously.
The apology-letter post also received over 25,000 comments within hours. Many people say they do not accept Mr. Ge's apology, and demand that he immediately gets fired, writing that "these kinds of people do not belong in education."
Sanitation workers or street cleaners do not have an easy life in China, and face many difficulties. Although they are nicknamed "angels of the road" (马路天使), their working circumstances are far from heaven.
Public cleaners in China generally work long hours and receive the national minimum pay. Normally there is no workstation for workers to take a break or recover from the extreme heat or cold. Working safety is also an important issue, as street cleaners are exposed to dangerous situations when cleaning roads with busy traffic. Street cleaners are often get injured or even die due to road accidents.
To increase public awareness and appreciation for the work of street cleaners, October 26 has turned into a special day in China to honor the country's street cleaners and sanitation workers.
By Manya Koetse
Follow @whatsonweibo
*Original post text:
"2017年10月4日,下午两点左右,一男一女两名大学老师殴打环卫女工。曝光这两个人渣。
我正在屋子准备休息,听见窗外有人大声哭泣,最开始以为是家长在教训小孩,过了几分钟哭声越来越大,而且仔细听不像是小孩。从窗户上看到,一名女环卫工从垃圾堆里慢慢爬起来,一名女的推搡这环卫工,并且叫嚣到:我挣多少钱,你挣多少钱,你挡着我挣钱。此时一男的欲上前殴打环卫女工,这是我从窗户里喊:你欺负环卫工,要不要脸。此时他们发现被别人看到,应该是回过神来了,男的欲倒车逃跑,已被小区里的几名住户制止。赶到现场,男的还和我叫嚣:是她自己让我打的。那女的态度依然恶劣。直到我报了警,并拍摄视频,说要曝光他们。态度才有所转变,此时群众越来越多,都指责他们。有位大爷和我说:男的把环卫工打到了,还上去踹了好几脚。
到了警局做笔录,有一个自称,是男的助手的人,向警察解释:他是农村出身,在美国和日本待了几年才回国,不了解国情才打人的。我真是气愤,原来他在国外是随便打人的?从他助手的话里了解到,那男的是陕西科技大学才聘请回来的教授,是个博士,刚给他投资了个1000万的项目,希望我们不要曝光他。那打人的女,听说是陕西科技大学人事处的。
打这段字刚从警察局昨晚笔录回来。求曝光,这种人渣不配当老师."
Spotted a mistake or want to add something? Please let us know in comments below or email us.
©2017 Whatsonweibo. All rights reserved. Do not reproduce our content without permission – you can contact us at info@whatsonweibo.com.
Horrific Dalian Attack Dominates Discussions on Weibo: Suspect Arrested
People's Daily writes the attacker suffered from "mood swings" after a fight with his girlfriend.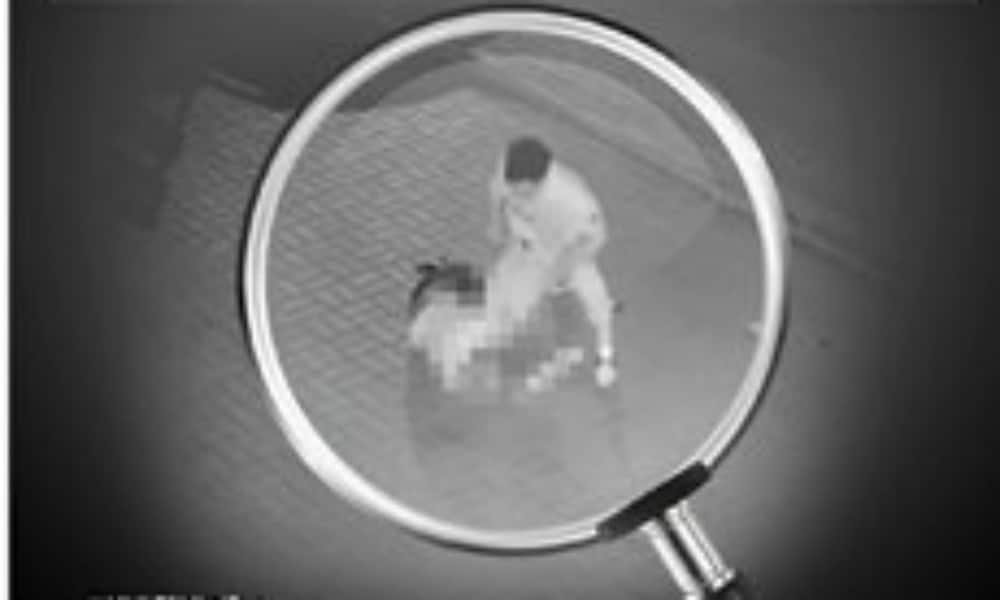 First published
A gruesome attack on a woman walking the streets alone was caught on surveillance cameras this weekend. The violent assault has been a major topic of discussion on Chinese social media for the past two days. After a manhunt for the attacker, state media now report that he has been arrested.
A shocking surveillance video capturing a female pedestrian being attacked and severely beaten by a man is dominating discussions on Chinese social media these days.
The surveillance video started making its rounds on WeChat and Weibo on Monday. The extremely disturbing footage shows how a woman is walking by herself and is then approached by a man who beats her to the ground, severely kicks her head and body some twenty times, tears her clothing, and then drags the woman away by her hair (warning graphic).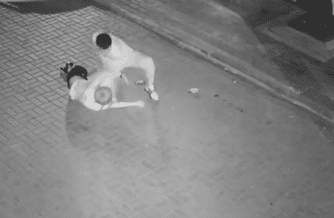 Chinese authorities and social media companies could not seem to find the source of the video right away.
Since the footage was captured at night, it did not clearly show the surroundings, leading to police all across China launching an investigation to find out more about where this took place. On Tuesday morning, the Ministry of Public Security asked the public to provide leads on the incident.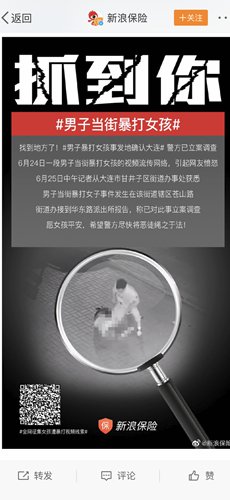 It now turns out that the horrific attack occurred on June 22 at 0:44 AM in the Ganjingzu district in the city of Dalian, where police received a report that night that matches the incident on the video.
The victim has been identified as the 29-year-old Wu, who is reported to have suffered "soft tissue damage to her face" due to the attack, and who has since been discharged from the hospital following treatment.
Although some netizens questioned how it would be possible for the victim to only suffer "soft tissue damage," further details were not disclosed.
The security company which the surveillance camera belonged to stated they did not know how the video had leaked online in the first place.
On Tuesday afternoon, some reports claimed the attacker had not been arrested nor identified yet. Other reports said that Dalian police were investigating a suspect by late afternoon.
"He suffered from mood swings after a fight with his girlfriend."
On Tuesday night at 23:45, state media outlet People's Daily reported on Weibo that the suspect had been detained.
The newspaper stated that the suspect is a 31-year-old man from Dalian named Wang. According to People's Daily, he suffered from "mood swings" after a "fight with his girlfriend," and randomly attacked and molested the victim "after a night of drinking." He has now confessed to his crime.
Photos of the alleged suspect are making their rounds on social media, although official sources have not confirmed that these photos are indeed of the 31-year-old Wang.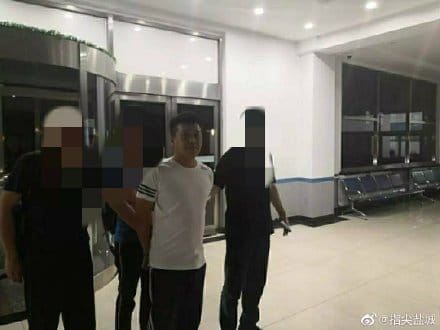 By now, the Weibo hashtags "Man Beats up Girl in the Middle of the Street" (#男子当街暴打女孩#) and "Woman Viciously Beaten and Dragged Away by Man Late at Night" (#女子深夜遭男子暴打拖行#) received a staggering 1,35 billion and 120 million views, showing that this case is closely followed by Chinese netizens – comparable to the Didi murder cases that also received major attention in 2018.
Many comments on Tuesday night criticized Chinese state media for reporting on the suspect's alleged "mood swings."
"This brings a whole new meaning to the term 'mood swings'," one commenter noted. "Let's hope his prison cell mates will beat him every day he has a 'mood swing.'"
"I don't want to know anything about his feelings before he used this kind of violence! I don't want to know anything about his experience! It's never a reason to do this to a stranger!"
"So mood swings lead to people randomly attacking and molesting an innocent passer-by?!" Others wrote: "He broke up with his girlfriend and wanted revenge on all women."
In late May of this year, a young woman was stabbed to death in the city of Nanchang, in what appeared to have been a random attack; the attacker, a 32-year-old man, was unable to find a wife and suffered from a mental illness.
In 2015, a man with a sword stabbed a woman to death in front of the Uniqlo store in Beijing's Sanlitun area. That same year, another Chinese man stabbed five random women who resembled his ex-girlfriend.
About the Dalian case, one commenter says: "This degree of violence just makes my blood run cold. For the police, it might just be another case, and they're not making a big fuss about it, and that saddens me."
Another Weibo user writes: "The evil for women in society is just too much. To be violently attacked like this on your way home – it's just inexplicable. I hope the victim will get well soon."
By Manya Koetse and Miranda Barnes
Follow @whatsonweibo
Spotted a mistake or want to add something? Please let us know in comments below or email us. Please note that your comment below will need to be manually approved if you're a first-time poster here.
©2019 Whatsonweibo. All rights reserved. Do not reproduce our content without permission – you can contact us at info@whatsonweibo.com
Pregnant Woman Throws Scalding Soup over Baby Girl in Malatang Restaurant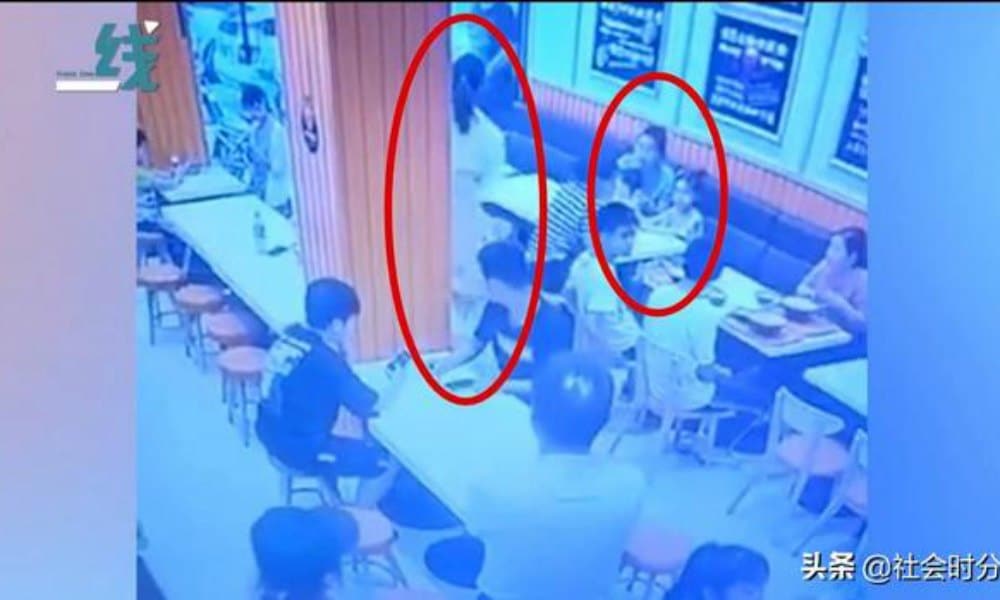 An incident that occurred in Zhoukou city in China's Henan province on the night of June 11 has gone viral on Chinese social media today.
Security cameras in a malatang (hot spicy soup) restaurant captured the moment a pregnant woman throws a bowl of hot soup at an 11-month-old girl.
The woman was allegedly annoyed because the baby was making noise by banging on the table with a spoon.
Footage making its rounds on social media shows how other customers in the restaurant stand up after witnessing the incident, with some going after the woman.
The baby girl reportedly sustained burn injuries on her back and buttocks.
According to various Chinese media reports, the culprit is a 28-year-old woman by the name of Ren. She received a 15-day prison sentence and a fine of 500 yuan ($72), but will not be detained at this point because she is pregnant.
See the video of the incident here:
The local public security bureau issued a statement on Weibo today, writing that the incident had occurred when Ren was dining at the restaurant together with her husband. She got into an argument with the other diners when their 11-month-old baby would not stop banging on the table.
Shortly after leaving the restaurant with her husband, the pregnant Ren then suddenly returned and threw the hot soup at the family, hurting the baby girl.
On social media, outraged commenters write that they think the woman will not be a good mother: "How can a woman like this raise a child?"
"This makes my hair stand up in anger! It's just a baby!" others write.
The story is somewhat similar to another incident that went viral on Chinese social media last year, when a pregnant woman intentionally tripped a 4-year-old boy in a malatang restaurant in Baoji (watch video below for the full story).
By Manya Koetse
Follow @whatsonweibo
Spotted a mistake or want to add something? Please let us know in comments below or email us. Please note that your comment below will need to be manually approved if you're a first-time poster here.
©2019 Whatsonweibo. All rights reserved. Do not reproduce our content without permission – you can contact us at info@whatsonweibo.com