Video of Chinese Employees Crawling on Ground at Annual Dinner Goes Viral
Employees crawling on the ground during annual business dinner: "Is this really the year 2020?"
A somewhat bizarre video made its rounds on Chinese social media this week, showing Chinese employees crawling on their hands and feet during an official event.
The video, that was recorded during a Chinese New Year annual company dinner, was first posted by a popular Weibo blogger (@社畜茶水间) on January 18.
The 15-second clip shows how both men and women dressed in formal attire crawl on the ground while loudly repeating: "I had promised, I take responsibility" ("我承诺,我担当"). The scene was filmed by one of the people attending the annual dinner.
With over 21,620 shares on Weibo and over 300,000 'likes,' the post stirred controversy among Chinese netizens this week. A hashtag relating to the incident received approximately 60 million views (#业绩没达标在年会上爬三圈#).
网友爆料
赏赏年会的企业文化。年中承诺业绩没达标的高层爬三圈,哭喊我承诺我担当。也不征求大家我去留意见了,我要过完年会快逃。 pic.twitter.com/0KUalLNBwO

— 🐟🏀🚿 Qiuyu Yu (@FYcXMFYL7ddnQzu) January 19, 2020
According to the post, crawling on the ground is a punishment for those employees who fail to achieve their promised sales performance. The company was later identified as a Chinese food and beverage corporation.
The majority of netizens criticized the video. Many consider the punishment to be degrading to these individuals, calling it a "practice of slavery."
Employees of the company have reportedly responded to the controversy, saying that nobody was forced to crawl on the ground and that it was a "voluntary" action. The response was widely disregarded on Weibo.
This is not the first time a video like this, in which employees seemingly punished in bizarre ways, goes viral on Chinese social media.
In 2017, another video in which employees slapped each other's face with great force also spread on Weibo.
The rise of these peculiar business practices result partly from the growing focus on "wolf culture" (狼性文化), a term that was popularized by tech giant Huawei and was meant to promote a team spirit among employees.
Although "wolf culture" should encourage strong teamwork, it is also used by some companies to justify the cruelty of these kinds of punishment.
In an online poll by Sina Tech asking Weibo users if they would quit their job if their work environment was similar to that in the video, 70% of respondents indicated that they would not tolerate such a situation at all. Over 2000 of the survey respondents, some 15%, indicated that they would not necessarily quit their job.
"Watching this video, I wondered, are we really in the year 2020?" one Weibo commenter asked.
By Bobby Fung (@bobbyfungmr)
Follow @whatsonweibo
Spotted a mistake or want to add something? Please let us know in comments below or email us. First-time commenters, please be patient – we will have to manually approve your comment before it appears.
©2020 Whatsonweibo. All rights reserved. Do not reproduce our content without permission – you can contact us at info@whatsonweibo.com.
Spicy Sauce Scam Goes Viral – Tencent Duped by Fake Lao Gan Ma Deal
The bizarre story that went trending this week involves China's tech giant Tencent and China's undisputed sauce queen Lao Gan Ma.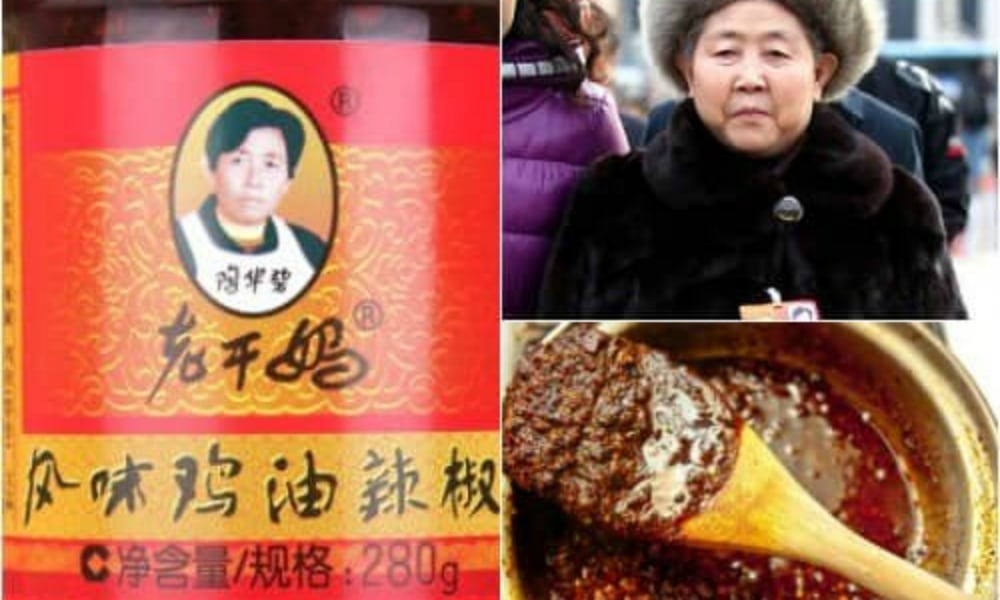 First published
The super popular Chinese chilli sauce brand Lao Gan Ma has been all the talk on Chinese social media this week since a somewhat bizarre incident occurred where the world of tech scams and spicy sauce collided.
News came out earlier this week that Chinese tech giant Tencent sued Lao Gan Ma over a contract dispute for failing to pay the advertising fees for their online platforms. The case led to an initial Shenzhen court ruling requiring Lao Gan Ma to freeze 16.24 million yuan ($2.3 million) worth of assets.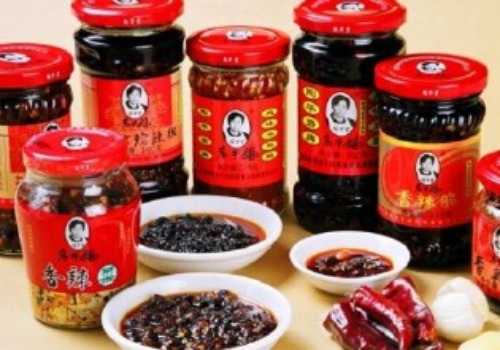 According to Chinese state media outlet Global Times, Tencent claimed it had signed a marketing contract with the famous chilli brand in March of last year, and has since delivered marketing promotions worth of tens of millions yuan without receiving payment.
Lao Gan Ma, however, denied ever signing this contract with Tencent and reported the matter to police.
It then turned out that Tencent had actually signed the marketing cooperation with imposters pretending to represent the chilli manufacturer, and had actually been cheated.
Meanwhile, the hashtag "CCTV Investigates the Lao Gan Ma Suitcase" (#央视调查腾讯老干妈诉讼事件#) received over 400 million views on social media platform Weibo.
The imposters' goal allegedly was to obtain the online game package codes that are part of Tencent's promotional activities, in order to resell them online.
On July 1st, Guiyang police released a statement on Weibo saying they had arrested three people in the fraud case; a 36-year old man, and two women aged 40 and 36. The topic became trending on Weibo (#警方通报3人伪造老干妈印章签合同#), receiving 190 million views.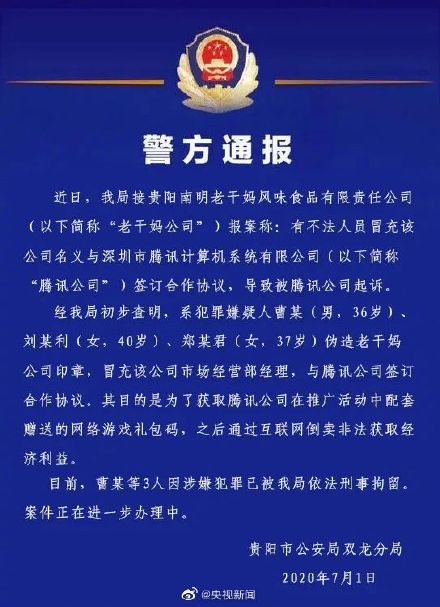 On social media, many netizens wonder how a big company such as Tencent – one of China's biggest internet giants – could fall for such a scam.
"Even I know that Laoganma doesn't need advertisement to promote its products," some commenters wrote.
"Wouldn't such a business deal actually require them to meet?", others wonder.
Other people express their anger at Tencent, demanding an apology from the company for suing their beloved chilli sauce brand.
But the majority of people think the matter is somewhat hilarious, ridiculing Tencent – that has a penguin as its main logo – for getting caught up in such an embarrassing scam. Dozens of memes circulating on Weibo make fun of the company for being so stupid and naive.
The Tencent company joined the meme machine to also ridicule itself, asking Chinese netizens for information that could prevent them from falling for such a scam in the future. As a reward, the company writes, they will give away thousand jars of Lao Gan Ma chilli sauce.
Want to know more? To read all about the Lao Gan Ma brand and its history, click here for our feature article on the brand and its founder.
Hungry? Lao Gan Ma is also for sale in your local (Asian) supermarket, and also sells it products through Amazon here.
By Manya Koetse
Follow @WhatsOnWeibo
Spotted a mistake or want to add something? Please let us know in comments below or email us. First-time commenters, please be patient – we will have to manually approve your comment before it appears.
©2020 Whatsonweibo. All rights reserved. Do not reproduce our content without permission – you can contact us at info@whatsonweibo.com.
When Weibo Stopped Updating Its Trending Topics List…
..Chinese netizens made the super-popular reality show "Sisters Who Make Waves" go viral anyway.
Sina Weibo stopped updating its trending topics list from June 10 to June 17 in compliance with an order from the Cyberspace Administration of China (CAC) for "disrupting online communication order" and "spreading illegal information."
During the seven day suspension, Weibo users had no access to the list of the most popular search terms and topics, which, similar to Twitter, appears in the feed or sidebar of the user interface.
One new reality show, however, became all the rage among Chinese web users and inspired some trending hashtags.
The popular reality show, titled Sisters Who Make Waves (乘风波浪的姐姐) was produced by Mango TV. The show follows the idea of idol group reality shows such as Youth with You (青春有你) produced by iQIYI.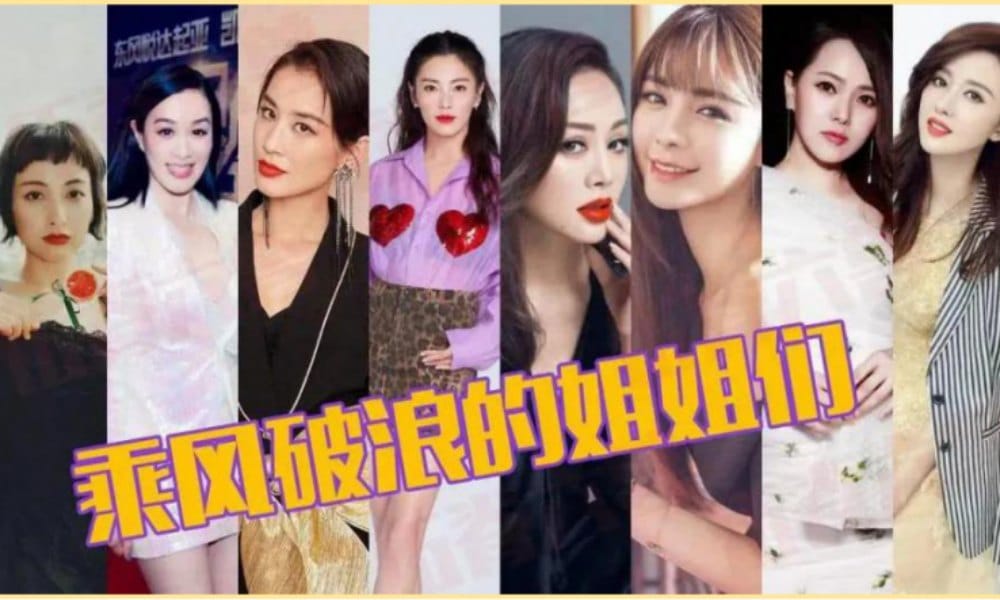 What makes the show different from other Chinese idol reality shows, is that all thirty contestants are familiar faces in the entertainment industry. These thirty 'sisters' are all singers, dancers, and actresses over the age of thirty, with some of them having made their debut a decade ago.
The first episode of the show premiered on June 12 11:50 AM, during Friday's working hours. Though its launch date and time were not even pre-announced on the show's official Weibo account, the premiere still raised heated discussions and soon became 'trending' – but with Weibo's temporary ban on trending lists, the topics were not displayed in any lists on the site.
Netizens found original ways to still show their big interest in this show and make it go viral.
Some Weibo users, for example, made "handwritten lists of 'Sisters Who Make Waves' trends" (#乘风破浪的姐姐手写热搜#). That hashtag alone already received more than 3.2 million views.
All these user-generated handwritten topics are related to some details of the first episode of the show, including quotes by the 'sisters', or the behavior of the show's presenter and judges.
Actor Huang Xiaoming, the official presenter of the final group, garnered more than 130 million views with a hashtag that had his name included. "Huang Xiaoming, the Master of Carrying Water"(#黄晓明端水大师#) went viral, hinting to Huang's behavior during the show; he posted thirty messages to the thirty 'sisters' in alphabetical order on Weibo just before the premiere, and he comforted each one of them by telling them that the show is nothing but "a plus" for them (#黄晓明这是加分项#).
Actress Ning Jing (宁静), one of the thirty sisters who is known for her straightforwardness, responded to the director's request to do an on-camera "self-introduction" by questioning out loud why she still needed to introduce herself at all. After all these of being active years in the industry, she wondered, had it all been for nothing? Her quick and witty response triggered another Weibo hashtag (#宁静 我几十年白干了#).
The hashtag "Sisters Who Make Waves Kick Off" (#乘风破浪的姐姐开播#) has attracted more than 430 million views on Weibo so far, with the hashtag of the show's title (#乘风破浪的姐姐#) receiving more than 7.6 billion views.
One thing is clear –  Sisters Who Make Waves definitely knows how to make waves on Weibo. No matter if Sina Weibo has trending lists or not, Weibo users will make sure that the topics they love go viral anyway.
By Wendy Huang
Follow @whatsonweibo
Spotted a mistake or want to add something? Please let us know in comments below or email us. Please note that your comment below will need to be manually approved if you're a first-time poster here.
©2019 Whatsonweibo. All rights reserved. Do not reproduce our content without permission – you can contact us at info@whatsonweibo.com