A Breath of Fresh Air? Protests against Pollution
Over the past decades, there has been a dramatic increase in environmental protests in China. Yuhang (Hangzhou) has been the most recent one, and has been tagged 'the 5/10 event'.
On the weekend of May 10th 2014, protests erupted in the Yuhang district of Hangzhou over governmental plans to open a waste plant in the city. Thousands of people took to the streets to demonstrate against the incineration. The protest turned violent when the public clashed with police forces. Over thirty cars were damaged and dozens of people got hurt (Bloomberg 2014). Chinese authorities detained sixty people following the protest. The national press tagged the blazing demonstration as the '5/10 event'. May 10th is not the first event in its sort; Chinese citizens are increasingly raising their voices by opposing the state on environmental issues. Are they fighting against pollution, or is there more at stake?
Opening the curtains on any smoggy Beijing morning, one can perceive China's pollution crisis with the eye. At times the smog gets so heavy that even a nearby building can barely be seen from a distance. A quick look at the Air Quality Index shows unhealthy air throughout China. The severe degradation of air quality has caused a 5,5 year decrease in life expectancy in the northern regions (Xu 2014). Pollution of China's soil, water and air has become a serious risk to China's public health.
Over the past decade, environmental activism is on the rise in urban and rural China. Although the central government has made efforts to protect the environment, local officials continuously place economic growth before environment (Li et al 2012, 65; Economy 2007). In recent years, demonstrations against the installations of waste or chemical plants have led to confrontations between protestors and police over multiple occasions. Before the escalation of the Yuhang protest in May 2014, there were demonstrations in Maoming (April 2014), Kunming (May 2013), Ningbo (October 2012) and many other places. Environmental activism has become a recurring topic in China's headlines, especially because these protests involve angry citizens and outbursts of violence.

"Are these kinds of public protests solely driven by worries about (local) environment, or are there more issues involved?"

China has had severe environmental problems for a long time. A 1988 investigation into China's water quality already found that 436 of 532 rivers were badly polluted (Jun 2003, 209). Environmental problems have actually been ubiquitous in China for centuries (Xu 2014). The recent dramatic increase in protests is undeniably linked to the growing health hazards as a result of pollution, but in the context of the general rise in social protest, environment is not the sole reason Chinese citizens are taking their discontent to the streets.
The occurrence of social protests within China has been on the rise since the 1990s. The country's rapid industrialization has caused a myriad of problems aside from those linked to environment: the decrease of certain forms of welfare, deterioration of living conditions, the loss of housing or land without compensation, etc. Different grievances have caused frustration amongst citizens. And because of a decline in social control from the central government (due to, amongst others, greater power of local authorities), there is also more opportunity for public protest (Chen 2011,13).

"What is the 'stench of pollution' to an outsider may be 'the sweet smell of money' to local residents"

So are the demonstrations against (local) pollution just protests for the sake of protesting? Not entirely. To a great extent, they are about the hazards of pollution. The protests for clean water in China's so-called 'cancer-villages' are very real. But there are also many examples where serious pollution has not led to protests, whereas not-so-serious pollution has. This is because there are economic and social factors that determine whether or not citizens take their grievances to the street. "What is the 'stench of pollution' to an outsider may be 'the sweet smell of money' to local residents" (Deng&Guobin 2013, 322). Local residents may be economically depended on a waste plant for their income- in some cases, the economic benefits come before the health hazards. When one's own neighbor is the one who causes local pollution through his business, local residents might choose community relations over environmental risks (Deng&Guobin 2013, 323). The studies that have been done on the relation between pollution and protest have shown that they are not necessarily directly connected. In other words, these protests should be placed in their context. Chen (2011) calls them a "'cross-sector' phenomenon" (11) – political or economic issues aside from pollution might be the determining factors that lead to the decision whether or not to protest.
The chemical plant in one's hometown is a curse to some and a blessing in disguise for other social groups who are economically dependent on it. Does this mean that one should not take environmental protests too seriously? On the contrary. But one should look beyond environment to see what other (political, economic, social) issues might be playing a role. Whatever issues are at the root of the protests, they should be addressed. In the end, the environment and the nation at large will only benefit from a better communication between the public, local authorities and the central government. From this perspective, the recent protests against pollution might just be the breath of fresh air China needs.
References
Bloomberg. 2014. "Protest Against Waste Plant in Hangzhou Turns Violent." Bloomberg News (May 11)
http://www.bloomberg.com/news/2014-05-11/protest-against-waste-plant-in-hangzhou-turns-violent.html
(Accessed May 11, 2014). Chen Xi. 2011.
Social Protest and Contentious Authoritarianism in China.
New York, Cambridge University Press. Deng Yanhua and Guobin Yang. 2013. "Pollution and Protest in China: Environmental Mobilization in Context."
The China Quarterly
214: 321-336.  Duggan, Jennifer. 2013. "Kunming pollution protest is tip of rising Chinese environmental activism." The Guardian (May 16)
http://www.theguardian.com/environment/chinas-choice/2013/may/16/kunming-pollution-protest-chinese-environmental-activism
(Accessed online May 13, 2014). Economy, Elizabeth C. 2007. "The Great Leap Backward?" Foreign Affairs (Sep/Oct)
http://www.foreignaffairs.com/articles/62827/elizabeth-c-economy/the-great-leap-backward
(Accessed online May 14, 2014).   Jun Jing. 2003. "Environmental Protest in Rural China." In: Chinese Society: Change, Conflict and Resistance. Social Protest in Contemporary China, Elizabeth Perry and Mark Selden (eds), 197-214. London: Routledge Curzon Press. Li Wanxin, Jieyan Liu and Duoduo Li. 2012. "Getting their Voices Heard: Three Cases of Public Participation in Environmental Protection in China."
Journal of Environmental Management
98: 65-72. Xu, Beina. 2014. "China's Environmental Crisis."
ISN ETH Zurich
(May 2)
http://www.isn.ethz.ch/Digital-Library/Articles/Detail/?id=179244&lng=en
(Accessed online May 14, 2014). Images: Design You Trust. 2012. http://designyoutrust.com/2012/01/pollution-in-china-the-worlds-worst/. Reuters. The Guardian. 2012. http://www.theguardian.com/world/2012/jul/28/chinese-protesters-industrial-waste-pipeline. 
Photograph: Carlos Barria/Reuters
[box type="bio"]
About the Author: Manya Koetse is the editor of What's on Weibo. She's a Sinologist who splits her time between the Netherlands and China. She earned her bachelor's degrees in Literary Studies, Japanese & China Studies and completed her MPhil in Asian Studies. Contact: manya@whatsonweibo.com, or follow on Twitter.[/box]
©2014 Whatsonweibo. All rights reserved. Do not reproduce our content without permission – you can contact us at info@whatsonweibo.com.
What Are Weibo's "Super Topics"?
Explaining Weibo's "Super Topics"
What are Weibo's "Super Topics" (超级话题) and what makes them different from normal hashtags?
Over the past year, Weibo's so-called "Super Topics" (超级话题) have become more popular on the social media platform as online spaces for people to connect and share information.
Weibo's "super topic" function has been around since 2016. The function allows Weibo users to create and join interest-based content community pages that are online groups separated from the main Weibo space. One could perhaps compare these Weibo Super Groups to 'mega-threads' or 'subreddits' on Reddit.
These are the most important things to know about Weibo's Super Topics:
#1 A Super Topic is Not the Same as a Hashtag
Similar to Twitter, hashtags make it possible for Weibo users to tag a topic they are addressing in their post so that their content pops up whenever other people search for that hashtag.
Different from Twitter, Weibo hashtags also have their own page where the hashtag is displayed on top, displaying how many people have viewed the hashtag, how many comments the hashtag is tagged in, and allowing users to share the hashtag page with others.
A Super Topic goes beyond the hashtag. It basically is a community account where all sort of information is shared and organized. People can 'follow' (关注) a Super Topic and can also 'sign in' (签到).
On the main page of every Super Topic page, the main subject or purpose of the super topic is briefly explained, and the number of views, followers, and posts are displayed.
A super topic-page can be created by any Weibo user and can have up to three major hosts, and ten sub-hosts. The main host(s) can decide which content will be featured as essential, they can place sticky notes, and post links to suggested topics.
#2 A Super Topic Is a Way to Organize Content
Super Topic pages allow hosts to organize relevant content in the way they want. Besides the comment area, the page consists of multiple tabs.
A tab right underneath the main featured information on the page, for example, shows the "sticky posts" (置顶帖) that the host(s) of the page have placed there, linking to relevant information or trending hashtag pages. Below the sticky notes, all the posts posted in the Super Topic community are displayed.
One of the most important tabs within the Super Topic page is called "essential content" (精花), which only shows the content that is manually selected by the host(s). This is often where opinion pieces, articles, official news, or photos, etc. are collected and separated from all the other posts.
Another tab is the "Hall of Fame" (名人堂), which mainly functions as a reference page. It features links to the personal Weibo pages of the super topic page host(s), links to the Weibo pages of top contributors, and shows a list of the biggest fans of the Super Topic. Who the biggest fan of the page is, is decided by the number of consecutive days a person has "checked-in" on the page.
#3 Super Topics Are a Place for Fans to Gather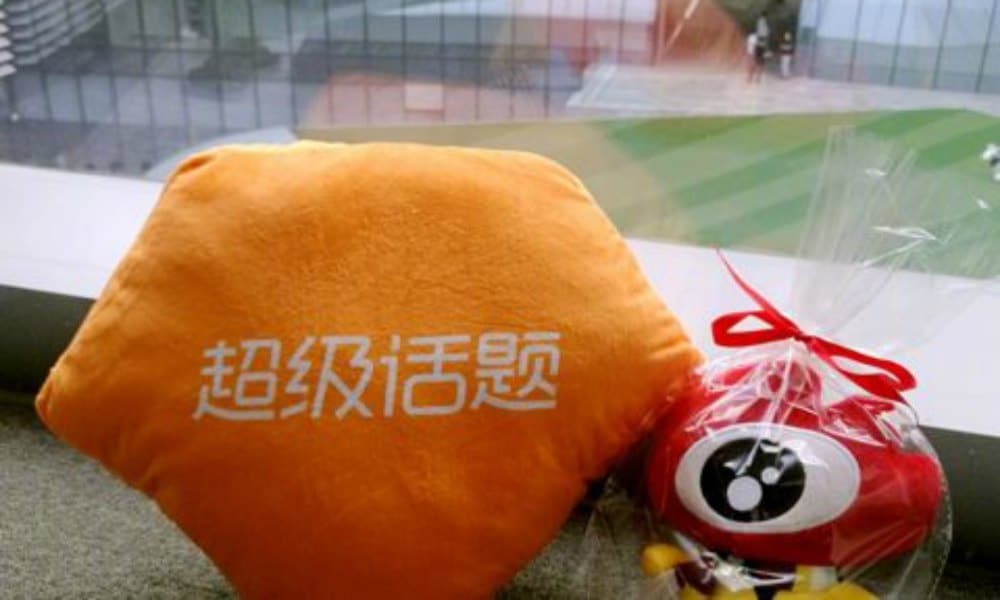 Although a Super Topic could basically be about anything, from cities to products or hobbies, Super Topics are often created for Chinese celebrities, video games, football clubs, or TV dramas.
Through Super Topic pages, a sense of community can be created. People can be ranked for being the most contributive or for checking in daily, and comment on each other's posts, making it a home base for many fan clubs across China.
The host(s) can also help somebody's page (e.g. a celebrity account) grow by proposing them to others within the group.
Super Groups are ranked on Weibo based on their popularity. This also gives fans more reason to stay active in the group, making their Super Topic top ranking within their specific category (TV drama, food, photography, sports, games, etc).
What makes the Super Topic group more 'private' than the common Weibo area, is that people posting within the Super Topic can decide whether or not they also want their comment shared on their own Weibo page or not. If they choose not to, their comments or posts will only be visible within the Super Topic community.
By Manya Koetse & Gabi Verberg, with contributions from Boyu Xiao
Spotted a mistake or want to add something? Please let us know in comments below or email us.
©2019 Whatsonweibo. All rights reserved. Do not reproduce our content without permission – you can contact us at info@whatsonweibo.com
Why Trump Has Two Different Names in Chinese
Why does 'Trump' have multiple names in Chinese?
First published , updated version published March 7, 2019
It is confusing even for Chinese netizens and journalists: why does Donald Trump have multiple names in Chinese? And which is the right one to use? What's on Weibo explains.
Donald Trump has two most commonly used different names in Chinese. In Mandarin*, they are Tèlǎngpǔ (特朗普) and Chuānpǔ (川普). Both names have been used by Chinese mainstream media and netizens for years.
*(Due to the scope of this article, we'll just use the Mandarin pinyin here.)
In the Chinese translation of Donald Trump's autobiography The Art of the Deal (1987), the 'Tèlǎngpǔ' transliteration is used, whereas the translation of the George Ross book Trump-Style Negotiations (2008) uses 'Chuānpǔ' as the Chinese name for Trump.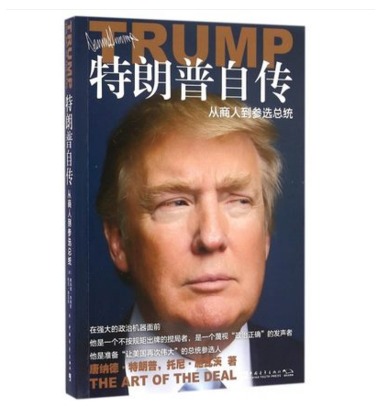 Considering that Trump is making headlines every day, more people are wondering why Trump has two Chinese names, and which one is the correct name to use. There are even discussions about the topic on Chinese social media.
Why are foreign names translated?
Why are non-Chinese names actually translated into Chinese at all? With English and Chinese being such vastly different languages with entirely different phonetics and script, the majority of Chinese people will find it hard to pronounce a foreign name that is written in English.
Writing foreign names or terms in Chinese script has a long history and practical reasons which won't be further elaborated on here. At present, aside from being standardized, it does not just help Chinese speakers to pronounce these words, it also makes it easier to remember them. Most Chinese names usually consist of two or three characters; the first character is the surname, and the last character(s) is the given name.
Translating a name to better adapt to the culture in which it is used does not only happen with English names in China; you often see the same happening with Chinese names in foreign countries.
In that case, the first character (surname) is moved to the back, and the given name changed into an English one. Alibaba's Ma Yun, for example, has become globally known as 'Jack Ma.' Film star Zhao Wei is called 'Vicky Zhao', Tencent's Ma Huateng is known as 'Pony Ma,' and the popular actress Lin Yun is called 'Jelly Lin.'
The right way to translate a foreign name in Chinese
There are multiple ways to translate a foreign name to Chinese. Most commonly, a name is translated into Chinese characters that are phonetically similar to the original name, without necessarily being very meaningful. The transliteration of 'Hillary' (Clinton), for example, is 'Xīlālǐ' (希拉里). 'Bush' is translated as 'Bùshí' (布什).
Another option is to choose a name purely based on meaning rather than phonetics. One example is Elvis Presley, who is called 'Cat King' (Māo Wáng 猫王) in Chinese, which stays close to his nickname "The Hillbilly Cat."
The best option when translating a foreign name into Chinese, however, is to make sure it stays close to its original pronunciation while also using elegant characters. In other words; it is nice when a name's translation makes sense both phonetically and semantically. Marilyn Monroe's last name in Chinese is Mènglù (梦露), for example, which sounds like 'Monroe' and has the characters for 'Dream Dew' – a perfect transliteration for such a dreamy actress.
Even when the characters used for a foreign name in Chinese are not necessarily intended to convey a certain meaning, it is important that they do not have any negative connotations. Nobody wants a character in their name associated with divorce, disease or death – it is believed to bring bad luck.
Another thing is that it is considered helpful for foreign names in Chinese is to maintain a 'foreign flavor' to it, to make it clear that the name is actually a transliteration. To give an example raised in this Nikkei article: President Reagan's name is generally translated as Lǐgēn 里根 in Chinese – the characters being somewhat uncommon for a Chinese name.
The same name could also be written with the characters 李根, very common for a Chinese name, but then it would be difficult to know whether a media report is talking about Reagan the President or just a local Chinese person by the same name. Transliterations of foreign names, therefore, are often easily recognizable as foreign names on purpose.
Trump, Tèlǎngpǔ, and Chuānpǔ
In the case of Trump, his Chinese names are mainly chosen for phonetic reasons, with different sources using different characters. Part of the challenge in deciding the right Chinese translation for his name, is the fact that Chinese does not have consonant cluster 'tr' as one sound.
The Chinese-language Nikkei newspaper dedicated an op-ed written by Chinese scholar Ke Long (柯隆) to the matter, who argues that although it may all seem trivial, it is actually quite confusing and unpractical for president Trump to have more than one name in Chinese.
The Chinese media in Taiwan, Hong Kong, and most overseas Chinese-language media, refer to Trump as 'Chuānpǔ' (川普).* According to the World Journal, the biggest Chinese-language newspaper in the US, it is the only proper way to translate this name, yet most Chinese state media and Chinese-language UK media (such as BBC) all use 'Tèlǎngpǔ.'
* (The Chinese version of The New York Times 纽约时报中文版 is an exception, as 'Tèlǎngpǔ' 特朗普 is generally also used in this publication.)
Author Ke Long explains that Chinese translations of foreign names try to stay as close as possible to the pronunciation of a name in its original language. This is why the name of the city 'Paris' is pronounced 'Bālí' (巴黎) in Mandarin Chinese, staying close to the French pronunciation, and 'Amsterdam' being 'Āmǔsītèdān' (阿姆斯特丹), which follows the city's Dutch pronunciation.
If the British would pronounce 'Trump' as 'te-lan-pu,' then it would thus perhaps be more understandable why media such as the BBC would write Tèlǎngpǔ. But they don't pronounce it like that, Ke Long argues, saying that the use of 'Tèlǎngpǔ' thus does not make sense, and is actually closer to the Japanese way of writing Trump's name ('トランプ': to-ra-n-pu).
More so, the author writes, it does not make sense for Chinese media to take over the British transliteration of the Trump name. Considering Trump is American, Chinese media should follow the translations made by American media. He also notes that if it would be about the Prime Minister of Britain, the Chinese transliteration should follow the one used by the media in the UK.
Although the Nikkei author seems to advocate for a singular use of 'Chuānpǔ' by all media, no Chinese media are necessarily 'wrong' in their transliteration of the name Trump. The 'Tèlǎngpǔ' 特朗普 translation follows the example of outlets such as the BBC, while Chuānpǔ 川普 follows that of other media.
Some Chinese bloggers argue that Chuānpǔ 川普 is the best way to write Trump's name, because the first character, that actually means 'river,' is commonly used in Chinese, making the name sound more 'natural' and easy to pronounce than 'Tèlǎngpǔ.' Moreover, they argue that the Mandarin 'chuan' sound is more appropriate to convey the pronunciation of 'tr' than the 'te-lang' way.
In the end, the reason why Trump has two names most commonly used in Chinese is just a matter of media, with various mainstream outlets adopting different names since Trump first made headlines, and without there being any clear consensus on which Chinese name to use across all these different Chinese-language media platforms around the world.
Chuángpù and Chuángpò?
On Chinese social media, President Trump even has more than two names. There are also netizens referring to him as 床鋪, 闯破 or 床破 (Chuángpù/Chuángpò); these are all transliterations that contain strange or negative characters, making the name unrefined and harsh-sounding on purpose to make the name 'Trump' look and sound bad.
Although there have been online discussions on the right transliteration for the name Trump, it is unlikely that there will be one official Chinese name for the US President in the near future. Xinhua News, China's official state-run press agency, has consistently been using Tèlǎngpǔ 特朗普 for years, and will probably continue to use it.
Many netizens simply use both versions of his name in one post to avoid confusion, and some news reports have even started using both names in its headlines (image below).
Despite the somewhat confusing situation at hand, there are also those who do not seem to mind at all. "Who cares if it is Tèlǎngpǔ or Chuānpǔ anyway?" one netizen says: "In this day and age, we all know who it is we are talking about."
– By Manya Koetse
Follow on Twitter or Like on Facebook
This article first appeared in 2017 and has been republished with various corrections:
– The first version did not properly convey the argument made by author Ke Long in his Nikkei piece, which is more clearly laid out in this version.
– This version has added some extra information coming from sources after 2017.
Spotted a mistake or want to add something? Please email us.
©2019 Whatsonweibo. All rights reserved. Do not reproduce our content without permission – you can contact us at info@whatsonweibo.com