Chinese Movie "Sister" Stirs Discussions on Traditional Family Values in China
The movie 'Sister' has sparked online discussions on whether or not personal values should be prioritized over traditional family values.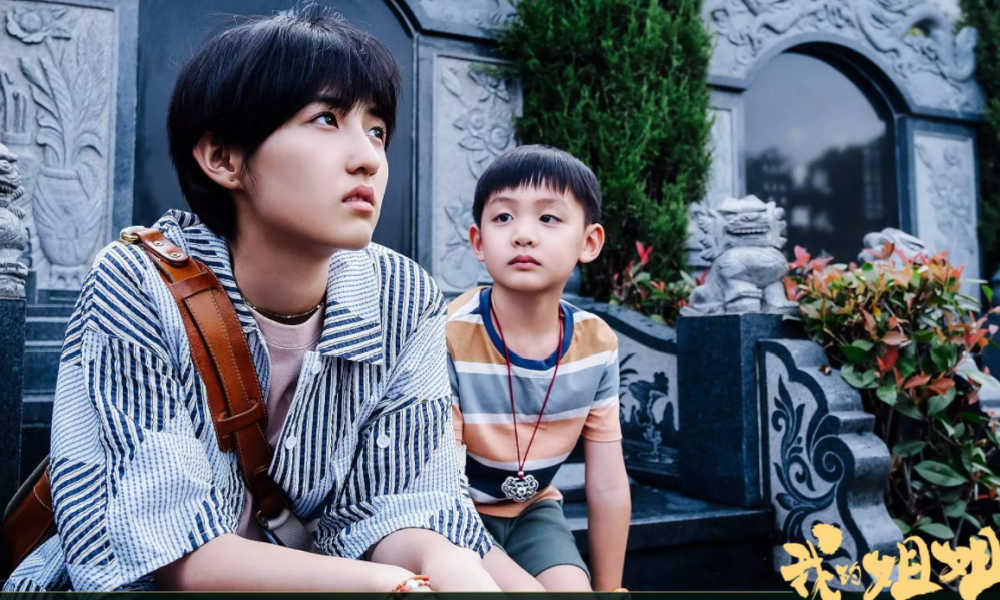 Mainlaind Chinese drama My Sister (我的姐姐, also known as 'Sister') was just released in theatres and is sparking online discussions on family relations and the role of women in China.
After the hit movie Hi, Mom (你好,李焕英) received praise earlier this year for focusing on the role of mothers within Chinese families, this film zooms in on the role of older sisters.
My Sister, directed by Yin Ruoxin (殷若昕), revolves around the story of An Ran, an 18-year-old daughter who is unexpectedly facing the major responsibility for her 6-year-old brother after the tragic loss of their parents. While trying to find her own path in life, she suddenly has to step into the role of caregiver for her younger sibling. But does she want to take on this role?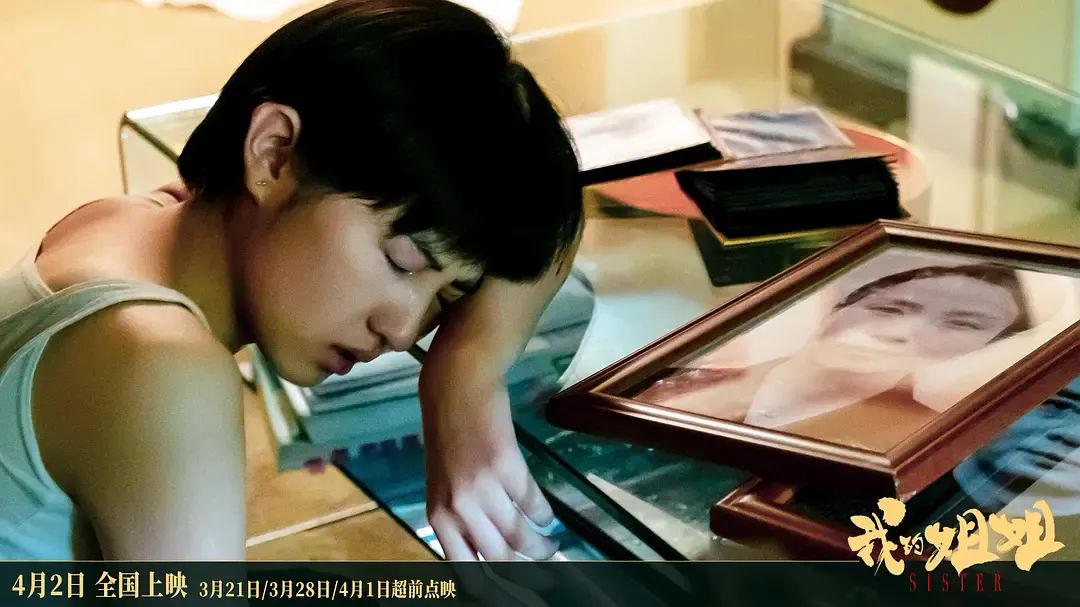 Actress Zhang Zifeng (张子枫) is playing the main lead in this movie, which touches upon the issue of dealing with traditional family values and personal dreams and ambitions. Sister reveals the difficulties women face within the traditional Chinese-style family structure and the sacrifices they make for their parents, their children, siblings, and their husbands; and how the roles and tasks that are expected of them also clash with their own ideas about happiness and fulfillment.
For An Ran, the relationship with her little brother is troublesome. As a young girl, she had to pretend to be disabled in order to allow her parents to have a second child, preferably a son (under the One Child Policy, families with children with disabilities were allowed to have more children). Now, as a young adult, she once again has to sacrifice her own individual freedom in order to let her brother thrive.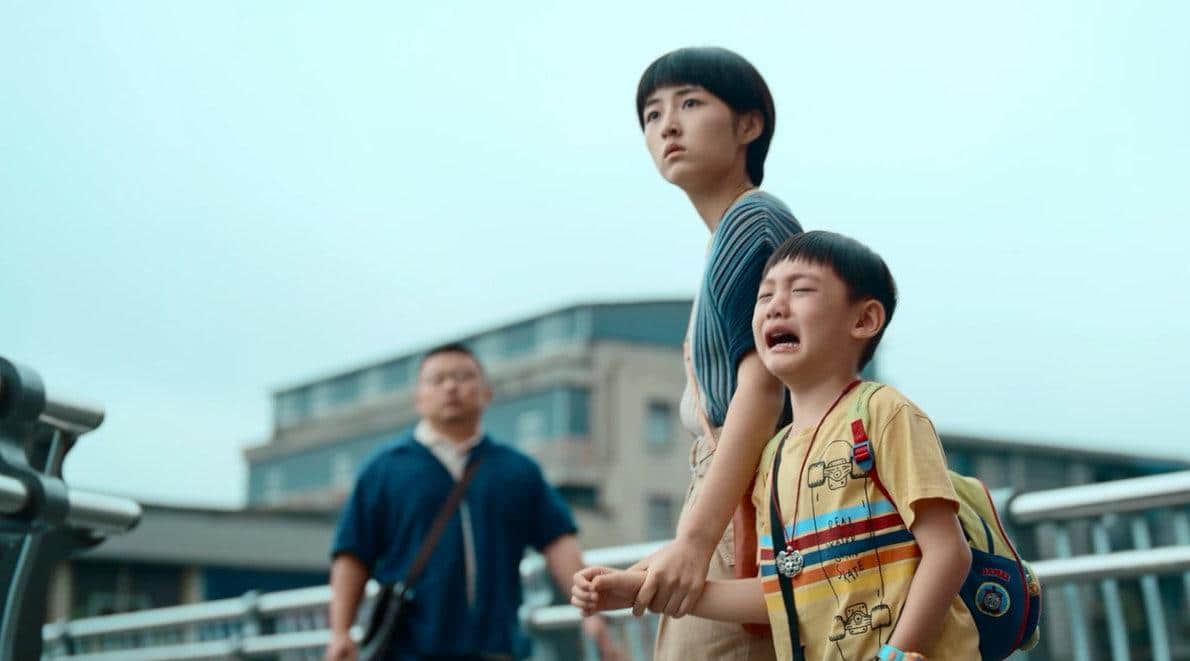 The renowned Chinese sociologist Li Yinhe (李银河) dedicated a lengthy post to the movie on her Weibo account, where she called the film "fascinating" and "thought-provoking."
Li suggests that multiple social issues play a role in this film. First, there is the conflict between individual-oriented values and traditional family-oriented ethics. While traditional Chinese ideas about family require An Ran to put her brother first and move personal self-fulfillment to the backseat, An Ran is a young woman who grew up in a rapidly modernizing China where women are more empowered and independent. Why should she sacrifice her personal education and career in order to devote herself to raising her brother?
Another social topic that plays a major role in this film is the deep-seated cultural preference for sons over daughters. An Ran literally had to make herself weaker in order for her brother to be brought into this world – and in doing so limiting the possibilities for her future career, – with these patriarchal practices prioritizing the thriving of sons over the happiness of daughters. An Ran's anger and resistance show that traditional ideas about male superiority clash with modern-day Chinese society, where profound changes within gender relations are already taking place.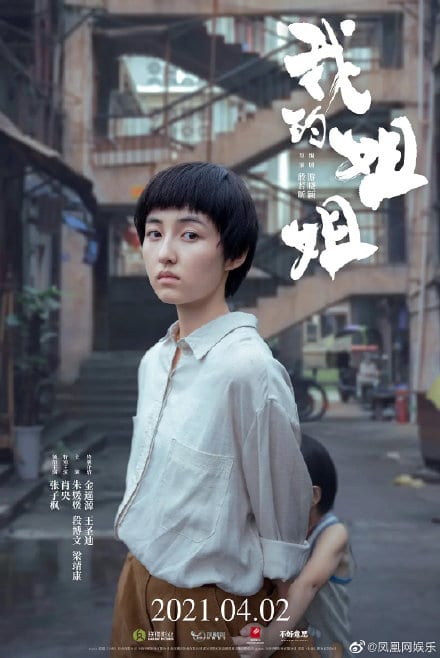 "Sisters do not dislike their little brothers," one Weibo commenter wrote: "What they dislike is the hidden meaning behind their brother."
Another female blogger responded: "Within my family, from my grandpa's generation up to myself, it is actually the women who discriminate against women. I think these are deeply rooted ideas that can't be changed. Look at my second elder aunt; she had seven children, all girls, and only four were left. The others were given away. However, my grandfather has always been good to me, and has never made me feel any less than the boys. Yet my grandma and my mother sometimes make me doubt about my life."
Under the hashtag "How to Evaluate the Movie My Sister" (#如何评价电影我的姐姐#), which attracted 150 million views on Weibo, many ask the question of what they would do if they were An Ran. Would you take care of your little brother? Or would you leave his care up to other family members and choose your own path in life?
"If it were me, I'd raise my brother. Although it's actually the parents' problem, the little brother is innocent."
"If it were me, I wouldn't raise him," another commenter writes: "Although the little brother is innocent, I wouldn't want to sacrifice my life for him. And it might be a better choice to leave him with other family members than with me."
These discussions also triggered the hashtag "Should Personal Values Be More Important Than Family Values?" (#个人价值必须高于家庭价值吗#). One top commenter raised the issue of 'what if this was about a little sister instead of about a little brother,' again provoking the idea that existing gender roles and the preference over sons play a major part in these discussions.
"These traditions no longer suit this era of a developing society. Let me ask you this question: would the little brother also take care of his sister once she grows old?"
"Personal values should always have priority. If you are not happy yourself, how could you ever take care of your family?"
"I have the perception that the family-oriented concept is deep-rooted. Although there consistently are new values and personal-oriented viewpoints, when it comes to real problems, most people will still be family-oriented."
One commenter wrote: "What are 'values'? What is the family in modern-day society? What does it mean to prioritize something? If we don't first clarify this, the discussion becomes meaningless."
Meanwhile, all the online discussions on Sister have boosted the film. By now, the movie has already become a box office hit and defeated the American Godzilla vs. Kong.
By Manya Koetse
Spotted a mistake or want to add something? Please let us know in comments below or email us. First-time commenters, please be patient – we will have to manually approve your comment before it appears.
©2021 Whatsonweibo. All rights reserved. Do not reproduce our content without permission – you can contact us at info@whatsonweibo.com.
Weibo Shuts Down Rumors of Tong Liya's Alleged Marriage to CMG President Shen Haixiong
The censorship surrounding the Tong Liya story almost drew more attention than the actual rumors themselves.
The famous actress and dancer Tong Liya (佟丽娅, 1983) has had an eventful year. After hosting the CCTV Spring Festival Gala in 2020, she performed at the CCTV Spring Festival Gala in February of 2021 and in May she announced that after seven years of marriage, she finalized her divorce with actor and director Chen Sicheng (陈思诚).
Tong Liya is of Xibe ethnicity and was born in Xinjiang. The former beauty pageant and award-winning actress is known for her roles in many films and TV series, such as those in The Queens and Beijing Love Story. She also starred in the 2021 Chinese historical film 1921, which focuses on the founding of the Communist Party of China.
This month, online rumors about Tong flooded the internet, alleging that she was recently remarried to Shen Haixiong (慎海雄, 1967), the deputy minister of the Party's Central Propaganda Department and the President of the CMG (China Media Group), which includes CCTV, China National Radio, and China Radio International.
Some of the rumors included those claiming the actress was previously Shen's mistress, or netizens connecting Tong Liya's relations with such an influential and powerful person to her role at the previous CCTV Spring Gala Festival.
But these rumors did not stay online for long, and the quick censorship itself became somewhat of a spectacle. As reported by China Digital Times, the topic 'Tong Liya's Remarriage' ('佟丽娅再婚') was completely taken offline.
Following the rumors and censorship, it first was announced that Tong reported the online rumors about her to the police, with the hashtag "Tong Liya Reports the Case to Authorities" (#佟丽娅报案#) receiving over 310 million clicks. On December 23rd, the hashtag "Beijing Police is Handling Tong Liya's Report" (#北京警方受理佟丽娅报案#) went viral online, attracting over 1.7 billion (!) views on Weibo within three days.
The Beijing Haidian police statement on Weibo is as follows:
"In response to the recent rumors on the Internet, the public security authorities have accepted Tong Liya's report, and the case is now under investigation. The internet is not a place beyond the law, and illegal acts such as starting rumors and provoking trouble will be investigated and punished according to the law."

The statement led to some confused responses among netizens who wanted to know more about what was actually reported and what it is the police are exactly 'investigating.'
On Twitter, Vice reporter Viola Zhou wrote that the censorship "angered many young people," some of whom lost their social media accounts for discussing Tong Liya's second marriage: "It's now prompting a mass pushback against the potential abuse of censorship power."
So Beijing police said the rumor was false, but the full censorship used to stop it has angered many young people, some of whom lost their WeChat/Weibo accounts for talking about it. It's now prompting a mass pushback against the potential abuse of censorship power. pic.twitter.com/EfGnVrRItt

— Viola Zhou (@violazhouyi) December 22, 2021
In an attempt to circumvent censorship, and perhaps also ridicule it, some netizens even resorted to morse code to write about Tong Liya.
One Weibo post about the issue by Legal Daily received over 3000 comments, yet none were displayed at the time of writing.
The case is allegedly still being investigated by Beijing authorities.
By Manya Koetse
With contributions by Miranda Barnes.
Spotted a mistake or want to add something? Please let us know in comments below or email us. First-time commenters, please be patient – we will have to manually approve your comment before it appears.
©2021 Whatsonweibo. All rights reserved. Do not reproduce our content without permission – you can contact us at info@whatsonweibo.com.
China's Livestreaming Queen Viya Goes Viral for Fraud and Fines, Ordered to Pay $210 Million
Viya, the Queen of Taobao, is under fire for tax evasion.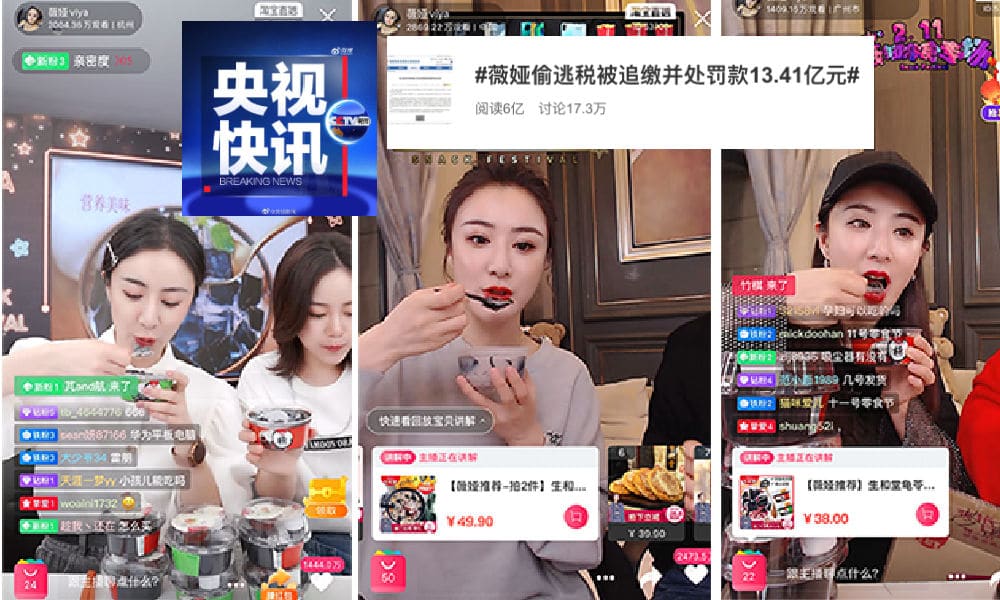 Viya, one of China's most well-known and successful live streamers, is trending today for allegedly committing tax fraud by deliberately providing false information and concealing personal income.
The 'Taobao queen' Viya (薇娅, real name Huang Wei 黄薇) reportedly committed tax fraud from 2019 to 2020, during which she evaded some 643 million yuan ($100 million) in taxes and also failed to pay an additional 60 million yuan ($9.4 million) in taxes.
The Hangzhou Tax Administration Office reportedly ordered Viya to pay an amount of over 1.3 billion yuan ($210 million) in taxes, late payment fees, and other fines. On Monday, a hashtag related to the issue had garnered over 600 million views on Weibo (#薇娅偷逃税被追缴并处罚款13.41亿元#).
Viya made headlines in English-language media earlier this year when she participated in a promotional event for Single's Day on October 20th and managed to sell 20 billion yuan ($3.1 billion) in merchandise in just one live streaming session together with e-commerce superstar Lipstick King.
China has a booming livestreaming e-commerce market, and Viya is one of the top influencers to have joined the thriving online sales industry years ago. When the e-commerce platform Taobao started their Taobao Live initiative (mixing online sales with livestreams), Viya became one of their top sellers as millions of viewers starting joining her channel every single day (she livestreams daily at 7.30 pm).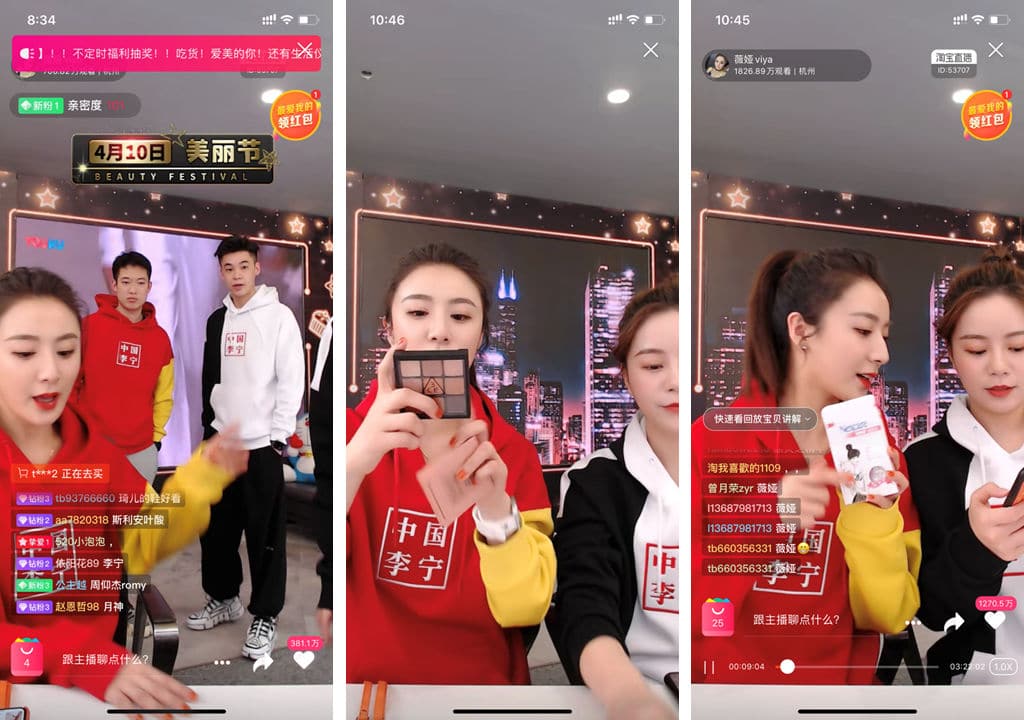 With news about Viya's tax fraud practices and enormous fines going viral on Chinese social media, many are attacking the top influencer, as her tax fraud case seems to be even bigger than that of Chinese actress Fan Bingbing (范冰冰).
Chinese actress Fan Bingbing went "missing" for months back in 2018 when she was at the center of a tax evasion scandal. The actress was ordered to pay taxes and fines worth hundreds of millions of yuan over tax evasion. The famous actress eventually paid approximately $128,5 million in taxes and fines, less than Viya was ordered to pay this month.
Like Fan Bingbing, Viya will also not be held criminally liable if the total amount is paid in time. This was the first time for the e-commerce star to be "administratively punished" for tax evasion.
Around 5pm on Monday, Viya posted a public apology on her Weibo account, saying she takes on full responsibility for the errors she made: "I was wrong, and I will bear all the consequences for my mistakes. I'm so sorry!"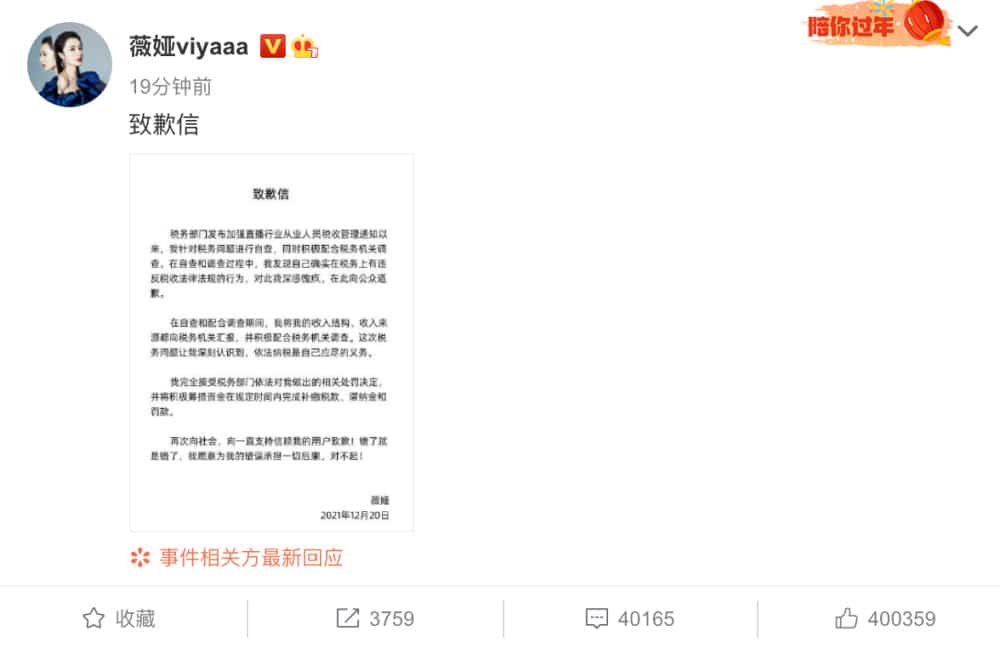 It is not clear if she will still do her daily live stream later today and how this news will impact Viya's future career.
Update: Vaya's live stream was canceled.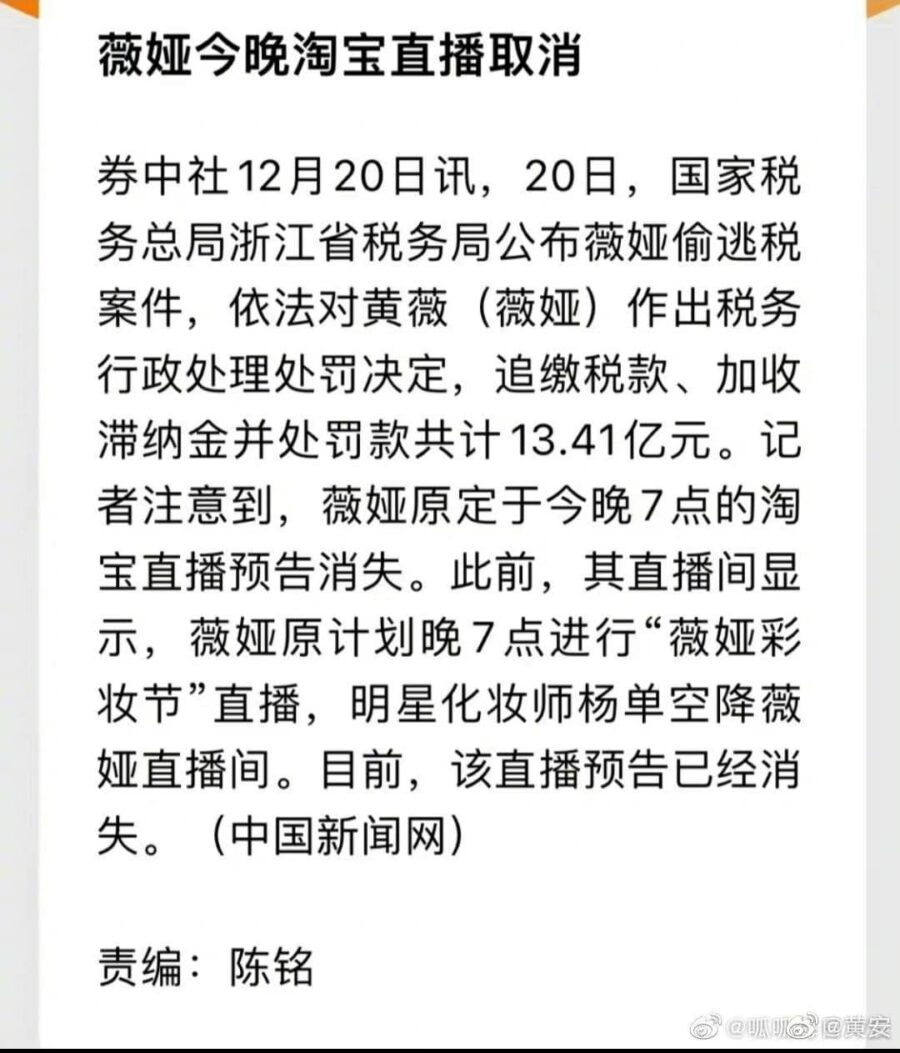 Update 2: Vaya's husband also issued an apology on Weibo.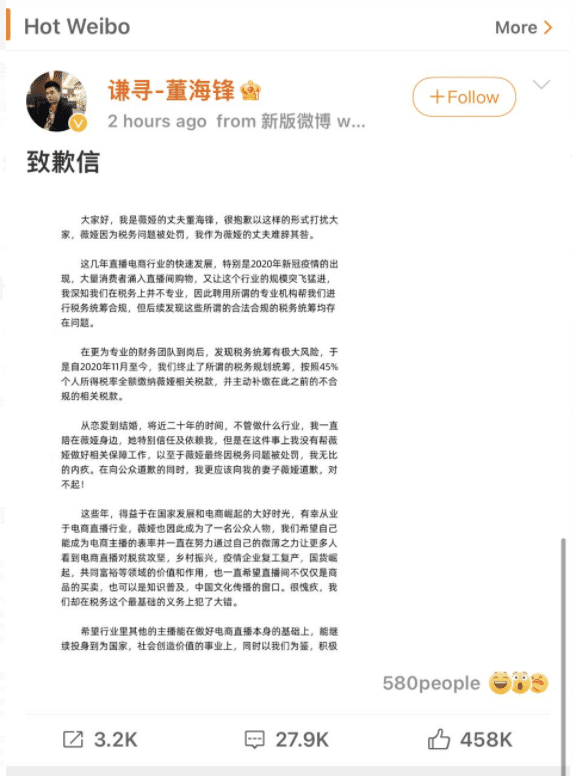 Update 3: Taobao has suspended or 'frozen' ("冻结") Vaya's livestreaming channel. Her Taobao store is still online.
By Manya Koetse
With contributions by Miranda Barnes.
Spotted a mistake or want to add something? Please let us know in comments below or email us. First-time commenters, please be patient – we will have to manually approve your comment before it appears.
©2021 Whatsonweibo. All rights reserved. Do not reproduce our content without permission – you can contact us at info@whatsonweibo.com.