"Hi, Mom!" Box Office Hit Sparks 'When My Mum Was Younger' Trend on Weibo
The touching Chinese hit movie "Hi, Mom" has sparked an emotional trend on Weibo.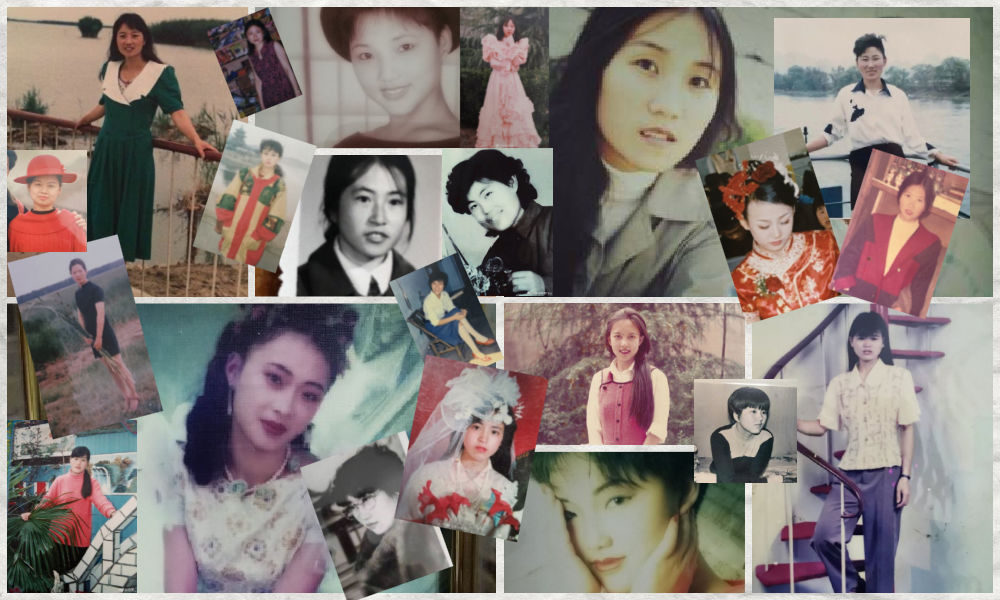 The movie Hi, Mom is all the rage in China, where social media is flooding with hashtags, photos, and texts celebrating moms and the bond between mothers and daughters. One big discussion is focused on all the things daughters would tell their younger moms: "Please don't marry dad."
If you could travel back in time and meet your mum before she had you, what would you say to her? What would you do?
This question is the idea behind Hi, Mom (Chinese title Hi, Li Huanying 你好,李焕英), the box office favorite in China this Spring Festival. The movie is directed by Jia Ling (贾玲), who also plays the female protagonist. For comedian Jia Ling, who is mostly known for her sketches during the Spring Festival Gala, this movie is her directorial debut.
Hi, Mom tells the story of Jia Xiaoling (Jia Ling) who is devastated when her mother Li Huanying has a serious accident one day. Jia is especially grief-stricken because she feels she has not become the daughter she wanted to be for her mother. When she finds herself transported back in time to the year 1981, she meets her young mother before she was her mum, and becomes her friend in the hopes of making her happy and change her life for the better.
Li Huanying is also the name of Jia Ling's own mother, who passed away when Jia was just 19 years old. Jia Ling reportedly did not make the movie because she wanted to be a director, but because she wanted to tell her mother's story.
The film has become super popular since its debut on February 12 and raked in 2.6 billion yuan (over $400 million) within five days. On day five alone, the movie earned $90 million.
The movie has sparked various trends on Chinese social media. One of them is an online 'challenge' for daughters to post pictures of mothers when they were young. The hashtag "Photo of My Mother When She Was Young" (#妈妈年轻时的照片#) received 120 million views on Weibo by Wednesday. Another hashtag used for this 'challenge' is "This is My Li Huanying" (#这是我的李焕英#). The hashtags have motivated thousands of netizens to post photos of their mother before she became a mom.
The trend has not just sparked an online movement to celebrate and appreciate mothers – it also offers an intimate glance into the lives of Chinese older women and shows just how different the times were when they were young. This also gave many daughters a new appreciation of their mothers.
"I used to have many wishes," one female Weibo user wrote: "But now I just hope to make my mum happy." Others praised their mother's beauty ("My mum is so pretty!") and said that they are proud to look like their mom, although some also complained that they had not inherited their mother's looks.
The trend has also provided an opportunity for a moment of self-reflection for some. Seeing the unedited photos of their younger mothers, some called on female web users to stop losing themselves in 'beautifying' photo apps that alter their facial features, saying they will not have normal photos of themselves in the future that show their true (and unedited) natural beauty.
"Don't marry dad, don't believe his sweet talk."
There is also another hashtag trending in light of Hi, Mum. It is "If You Could Go Back to Before Your Mum Married" (#如果穿越回妈妈结婚前#) and started with one popular fashion influencer (@一扣酥) asking her followers what they would want to tell her.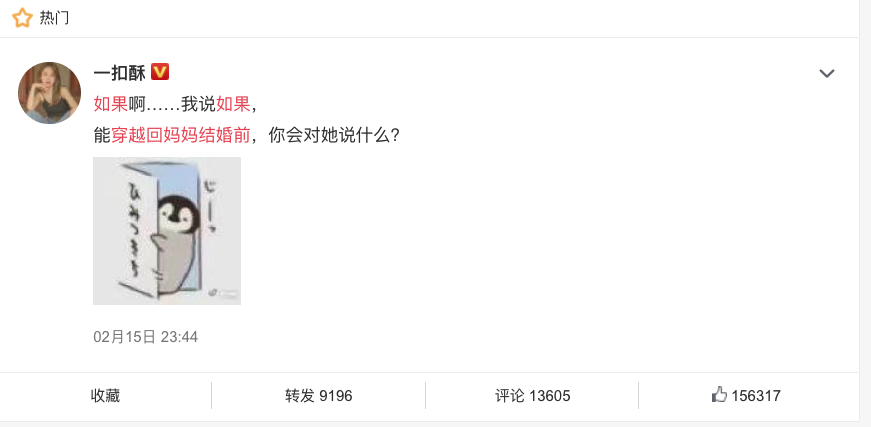 "Don't marry dad. Don't believe his sweet talk," one person replied, with many others also writing that they would want to tell their younger mom not to marry their fathers: "I would tell her to look for someone who loves her, and not for someone she loves," one person responded.
"Please leave dad," another Weibo user writes, adding that her father drank too much and would hit her mother.
"Don't feel like you need to marry because you're older," another daughter writes: "Don't get into a 'lightning wedding' and don't care so much about what other people say."
"Live for yourself for once," a blogger named 'Zhi Zhi El' wrote, with another young woman named Yumiko writing: "Don't close your bookshop, be independent and confident, don't listen to everything dad says, and don't become a housewife."
But there are also those who are happy with the way things turned out: "Mum! Marry dad! He's good!"
In the end, most commenters just want one thing. As this Weibo user (@·__弑天) writes: "Mum, I just hope you have a happy life."

By Manya Koetse
with contributions by Miranda Barnes
Follow @whatsonweibo
Spotted a mistake or want to add something? Please let us know in comments below or email us. First-time commenters, please be patient – we will have to manually approve your comment before it appears.
©2021 Whatsonweibo. All rights reserved. Do not reproduce our content without permission – you can contact us at info@whatsonweibo.com.
"Guarding the Green Horse" – How China's Health Code System Provided Solutions and Generated Problems
The Health Code system and the 'Green Horse' meme have become part of everyday life in a zero-Covid China.
Since 2020, China's Health Code apps have become utterly ingrained in everyday life as a pivotal tool in the country's ongoing fight against Covid-19. What is the health code system, what are its implications, and why have so many Chinese netizens become obsessed with holding on to their 'green horse'?
This is the "WE…WEI…WHAT?" column by Manya Koetse, forthcoming publication in German by Goethe Institut China, visit Yì Magazin here.
There is the Grass Mud Horse,1 the River Crab,2 and now another mythical animal is living in China's social media jungle: the Green Horse. The Green Horse is a cute bright green horse-like animal, a treasured creature that will protect you during your travels and keep you safe from quarantines and lockdowns at a time of China's zero-Covid policy. The Green Horse will watch over you, but in return, you have to do everything you can to defend it.
'Green Horse' in Chinese is 绿马 lǜmǎ, which sounds exactly the same as the word for 'green code' (绿码), referring to the green QR code in China's Covid health apps, which have become a part of everyday life in China since 2020. In a social media environment where homophones and online puns are popular and ubiquitous, it did not take long for the 'green code' to turn into the 'green horse.'
China's health code system was designed as a solution to resume work and daily life during the pandemic and is widely praised in the country as a pivotal tool in combating the spread of the virus. But it has also given rise to new problems and has triggered resistance against a new kind of digital governance.
A SHORT INTRODUCTION TO CHINA'S HEALTH CODE SYSTEM
In February of 2020, when China was in the midst of the fierce battle against the novel coronavirus, the country's tech giants competed over who would be the first and the most efficient in providing digital solutions to aid the anti-epidemic fight.
Within eight weeks after the start of the initial Wuhan Covid outbreak, Alibaba (on Alipay) and Tencent (on WeChat) developed and introduced the 'Health Code' (jiànkāngmǎ 健康码), a system that gives individuals colored QR codes based on their exposure risk to Covid-19 and serves as an electronic ticket to enter and exit public spaces, restaurants, offices buildings, etc., and to travel from one area to another.
Hangzhou, Alibaba's hometown, and Shenzhen, Tencent's home base, were the first cities in China to introduce the Health Code in early February of 2020, and other cities soon followed in collaboration with either Tencent or Alipay. By late February, a nationwide health code system was first embedded in WeChat (Chen et al 2022, 619).
Now, people can receive their Covid-19 QR codes via 'mini programs' in Alipay or WeChat, or via other provincial government service apps. Apart from the personal health code apps, there is also the 'Telecommunications Big Data Travel Card' (通信大数据行程卡), better known as the 'green arrow code,' which tracks users' travel history and is also available inside WeChat or can be downloaded as a standalone app. Its goal is to track if you've been to any medium or high-risk areas over the past 14 days.
The health code system is not as centralized as you might expect it to be. Instead, it is fragmented and sometimes complicated. There are basically two kinds of Health Codes in China. One is the 'Health Information Code' (防疫健康信息码) provided by China's national government service platform (link) which can also be used by those without mainland ID cards (including people from Hong Kong, Macao, and Taiwan).
The other kind of Health Code, which is the one that is most used across China, is the local version of the health code system provided by each province/municipality. There are at least 31 different regional health code applications, from Beijing's 'Health Kit' (北京健康宝) to Shanghai's 'Suishenma' (随申码), from Jiangsu's 'Sukang Code' (苏康码) to Anhui's 'Ankang Code' (安康码). There are sometimes also separate health code apps being used within one province (e.g. in Shenzhen both the local Shen-i-nin 深i您 app as well as the Yuekang Code 粤康码 are being used).
These local Covid health apps are developed by different provinces and cities, and they are not always compatible with each other. This means that those traveling to different provinces or municipalities need to go through the inconvenient process of applying for different local health code apps depending on where they go. Although one single centralized system has been proposed ever since 2020, the process to unify the system is not easy since the various apps have varying functions and are managed by different local government departments (JKSB 2022; Lai 2022). In early September of 2022, China's National Health Commission announced that it was working with relevant departments to improve the interoperability and mutual recognition of health apps across the country.
Do you get a Green, Yellow, or Red QR code? That all depends on personal information, self-reported health status, Covid-19 test results, travel history, and more – the health code system operates by accessing numerous databases. The Green color means you're safe (low-risk) and have free movement, the Yellow code (mid-risk) requires self-isolation and the Red color code is the most feared one: it means you either tested positive or are at high risk of infection. With a red code, you won't have access to any public places and will have to go into mandatory quarantine. Once the quarantine is finished and you've consecutively tested negative, the code will switch back to green again.
By the end of 2020, around 900 million Chinese citizens were using Health Code apps and although there are no official records of the latest numbers, virtually anyone visiting or traveling anywhere within China will now use the health code system. Besides keeping records of your latest nucleic acid test results, the Health Code app also includes Covid vaccination records since 2021.
LEAVING THE ELDERLY BEHIND
Despite the efficiency of China's health code system, it has not been without controversy. One major issue is that it basically forces Chinese citizens to have a smartphone and to download and properly use these apps. This creates a problem for younger children, those without access to smartphones, or those with lower levels of digital skills, including senior citizens.
Although the use of smartphones, the internet, and QR codes are widespread in China, where mobile payments are far more common than cash, more than 60% of Chinese aged 60 years and over still did not use the internet in June of 2020. In China's 'Zero-Covid' era, it is becoming almost impossible for China's digital illiterate to live a 'normal' life.
Chinese authorities have attempted to simplify things for Chinese seniors by making platforms more user-friendly and introducing alternative ways to enter venues, such as offline codes. But at a time when systems differ per region and some venues do not have the tools to check offline (paper) codes, many elderly still struggle (see Gu & Fan 2022).
"They did nucleic acid testing in my grandma's community compound today," one woman from Shanxi writes on Weibo: "There are many elderly people in my grandma's area, and I saw that so many of them had no smartphones, just senior mobile phones, but now they have to swipe a code to make an appointment for testing. One grandpa asked a staff member what to do without a smartphone, they just said it would be better to bring your son or daughter to do it for you. But all results also are processed digitally, so there's no way for them to see it, and it's really not easy for them to go to public places."
On Chinese social media, there are many stories showing the difficult situations that some senior residents are caught up in because they do not have a smartphone or do not know how to get a Health Code.
In August of 2022, there was one viral story about an elderly man from Shandong walking ten kilometers every day because he could not take the bus without a health app. There was also another story about a visually impaired Hengyang resident who was unable to set up the code and was barred from using public transport. In May, a 70-year-old man got stuck inside the Wuxi train station for three days because he had no smartphone and had to scan a code in order to leave.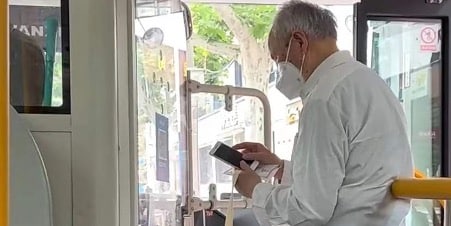 In another video that went viral, an old man got on a bus in Shanghai but had a hard time using his mobile phone to do the 'venue check-in' (场所码). When the bus driver got impatient, the man eventually got off the bus, saying he felt bad about delaying the other passengers.
"Heartlessness is scarier than the epidemic," some Weibo commenters wrote in response.
RED CODE: CONTROVERSIAL DIGITAL GOVERNANCE
Another problem that concerns netizens in this Health Code era is that the code could pose an infringement of privacy and could be abused to limit citizens' freedom of movement for reasons that are unrelated to Covid-19. There are still unclarities surrounding the app, such as what kind of information is exactly being collected, who is authorized to access the data, and how the data is processed and stored (Zhang 2022, 2).
Some people complain on social media that they do not understand why their Health Code is changing colors: "After I did a Covid test the other day, my Health Code was green. The day after, I woke up to a yellow code and after I had done my nucleic acid test again, it was still yellow. On the third day, it turned green. In the afternoon it turned yellow again. On day four, it was green again. Besides doing tests, I've been at home all this time. I'm stupefied."
One incident where people who came to the city of Zhengzhou to protest suddenly saw their Health Codes turn red sparked major outrage on Chinese social media in June.
Earlier this year, thousands of Chinese depositors struggled to recover their savings in light of a major banking scandal in Henan Province. When dozens of affected depositors traveled to the provincial capital of Zhengzhou in June of 2022 to demand their money back, they suddenly saw their Health Codes turn red. The red code was unexpected and strange, considering that there were no new reported Covid cases in their vicinity. Accompanying family members who made the exact same journey reportedly did not see their Health Codes change, raising suspicions that the duped depositors were specifically targeted and that their Health Codes were being manipulated.
"Who is in charge of changing the Health Code colors?" became a much-asked question on social media platform Weibo, with many blaming local Henan authorities for abusing their power and trying to stop rural protesters from raising their voices in Zhengzhou. Although Henan authorities claimed they did "not understand" what had happened, five local officials were later punished for their involvement in assigning red codes to bank depositors without authorization (Wu 2022).
The incident sparked more discussions on the legal and privacy risks surrounding the health code system. Although many people in China support the use of Health Code apps (also see Chen et al), there is also a fear that a lack of transparency and management could allow the health code system to turn into a surveillance tool used by the wrong people for the wrong reasons.
The influential media commentator Hu Xijin also gave his view on the matter, saying that Health Codes across the country should only be used for "pure epidemic prevention purposes."
"The fact that Henan can make the health codes turn red of people who come to the city to protest says a lot about the power of the IT," one Weibo tech blogger wrote. Another Weibo user wrote: "As ordinary people, we have voluntarily given up too much of our personal privacy and rights in order to cooperate with the epidemic prevention. The current abuse and misuse of health codes have caused serious infringement on the legal rights of citizens (..) The state should quickly incorporate health codes into a unified system and place it under strict management, and once the epidemic is over, the health code system should stop running immediately."
A GREEN HORSE FUTURE?
But will the Health Code and the 'Green Horse' ever disappear from daily life in China? And if so, how would the collected data be handled? Although the pandemic era is not over yet (and the question remains what would qualify as 'the end'), local Chinese governments and tech firms are already looking to see how the health code system could be implemented and how its uses could be expanded in a post-pandemic future (Chen et al 2022, 619).
Back in 2020, the China Healthcare platform (健康界) already published an article exploring the post-pandemic use of the health code system as a digital health passport and information system that could continue to play a significant role in medical care, social security, public transportation, and tourism.
On social media, some people worry that the health code system – and everything that comes with it – is here to stay indefinitely. One Henan-based blogger wrote: "In the future, I hope my son will visit my grave and tell me, 'dad, now we no longer need our Health Code, nucleic tests or masks when we go to the malls and take trains or airplanes.'"
"If I would wake up tomorrow in a world without health codes, travel codes, Covid tests, lockdowns, wouldn't that be great," another person wrote on Weibo, another netizen adding: "My health code is normal. My nucleic acid test is normal. It's just my mental state that has become abnormal."
The fears of receiving a 'Red Code' are also palpable. Earlier in summer, videos showed people in Shanghai fleeing out of a local mall once they heard that someone in the building had received notice of an abnormal test result.  The same happened at a local IKEA store. Afraid of Health Codes turning red and getting locked in, people rushed to get out as soon as possible. Some even compared the scenes to a 'zombie apocalypse.'
Although there are serious concerns regarding the health code system, social media users also make light of it through the 'Green Horse' meme. The phrase "Bàozhù lǜmǎ" (抱住绿码/马) is often used on Chinese social media, a wordplay meant to mean both "Keep your code green" as well as "Hold on to your Green Horse."
Following the trend, Wuhan set up a giant green horse at a public square in the city, which soon became a popular place for people to take selfies. The meme is also a profitable one for businesses. On Chinese e-commerce sites, you'll find there are 'Green Horse' keychains, stickers, toys, mooncakes, and coffee mugs.
As cases of Covid surged again in Chengdu, Shenzhen, and elsewhere in late August and September, worries over 'keeping the green code' grew again among those living in affected regions. One local Weibo blogger wrote: "I just couldn't sleep the past few days, I kept checking my green code and latest Covid test results. It makes me anxious."
"I feel safest at home," others write: "This is where I can guard my Green Horse."
"I hope this epidemic will go away soon," one netizen wrote: "I hope we can all have our Green Horse and just keep it."
By Manya Koetse
Follow @whatsonweibo
1 Grass Mud Horse or Cǎonímǎ (草泥馬) is one of China's social media 'mythical creatures' and an online meme. It is a word play on the vulgar Mandarin term càonǐmā (肏你媽), which literally means "f*** your m*m."
2 River Crab is another 'mythical creature': Héxiè (河蟹) is literally 'river crab' but sounds the same as héxié (和谐),"to harmonize," referring to online censorship.
References (other sources linked to inside the text)
Chen, Wenhong. Gejun Hang, and An Hu. 2022. "Red, Yellow, Green, or Golden: The Post-Pandemic Future of China's Health Code Apps." Information, Communication & Society 25 (5): 618-633.
China Healthcare 健康界. 2020. "国家卫健委推行"一码通"健康码未来不止于"通行."" CN Healthcare, 21 December https://www.cn-healthcare.com/article/20201221/content-547951.html [Accessed 22 Aug, 2022].
Gu, Peng and Yiying Fan. 2022. "In 'Zero-COVID' China, the Elderly Are Becoming Ever More Marginalized." Sixth Tone, 9 Aug https://www.sixthtone.com/news/1010908/in-zero-covid-china-the-elderly-are-becoming-ever-more-marginalized [Accessed 22 Aug, 2022].
JKSB 健康时报网 [Health Times]. 2022. "国家健康码和地方健康码区别何在?专家:国家平台更接近理想状态." JKSB, August 27 http://www.jksb.com.cn/html/redian/2022/0827/177853.html [Accessed 1 Sep, 2022].
Lai, Xianjin. 2022. "Unified Health Code Can Bring More Convenience, Efficiency." China Daily, April 6 https://global.chinadaily.com.cn/a/202204/06/WS624ccc73a310fd2b29e55269.html [Accessed 31 August].
Liang, Fan. 2020. "COVID-19 and Health code: How Digital Platforms Tackle the Pandemic in China." Social Media + Society (Jul-Sep): 1-4.
Wu, Peiyue. 2022. "Zhengzhou Officials Punished Over Red Health Code Saga." Sixth Tone, 23 June https://www.sixthtone.com/news/1010627/zhengzhou-officials-punished-over-red-health-code-saga- [Accessed 22 Aug, 2022].
Zhang, Xiaohan. 2022. "Decoding China's COVID-19 Health Code Apps: The Legal Challenges." Healthcare 10 (1479): 1-14.
Featured image by Ama for Yi Magazin.
This text was written for Goethe-Institut China under a CC-BY-NC-ND-4.0-DE license (Creative Commons) as part of a monthly column in collaboration with What's On Weibo.
Spotted a mistake or want to add something? Please let us know in comments below or email us. First-time commenters, please be patient – we will have to manually approve your comment before it appears.
The Price is Not Right: Corn Controversy Takes over Chinese Social Media
It's corn! The "6 yuan corn" debate just keeps going.
Recently there have been fierce discussions on Chinese social media about the price of corn after e-commerce platform Oriental Selection (东方甄选) started selling ears of corn for 6 yuan ($0.80) per piece.
The controversy caught the public's attention when the famous Kuaishou livestreamer Simba (辛巴, real name Xin Youzhi), who has labeled himself as a 'farmer's son,' criticized Oriental Selection for their corn prices.
Founded in 2021, Oriental Selection is an agricultural products e-commerce platform under New Oriental Online. In its company mission statement, Oriental Selection says its intention is to "help farmers" by providing the channels to sell their high-quality agricultural goods to online consumers.
Simba suggested that Oriental Selection was being deceitful by promising to help farmers while selling their corn for a relatively high price. According to Simba, they were just scamming ordinary people by selling an ear of corn that is worth 0.70 yuan ($0.10) for 6 yuan ($0.80), and also not really helping the farmers while taking 40% of their profits.
During one of the following livestreams, Oriental Selection's host Dong Yuhui (董宇辉) – who also happens to be a farmer's son – responded to the remarks and said there was a valid reason for their corn to be priced "on the high side." Simba was talking about corn in general, including the kind being fed to animals, while this is high-quality corn that is already worth 2 yuan ($0.30) the moment it is harvested.
Despite the explanation, the issue only triggered more discussions on the right price for corn and about the fuzzy structure of the agricultural e-commerce livestreaming business.
Is it really too expensive to sell corn for 6 yuan via livestreaming?
The corn supplier, the Chinese 'Northeast Peasant Madame' brand (东北农嫂), is actually selling their own product for 3.6 yuan ($0.50) – is that an honest price? What amount of that price actually goes to the farmers themselves?
One person responding to this issue via her Tiktok channel is the young farmer Liu Meina (刘美娜), who explained that Simba's suggested "0.70 yuan per corn" was simply unrealistic, saying since it does not take the entire production process into account, including maintenance, packaging, transportation, and delivery.
Another factor mentioned by netizens is the entertainment value added to e-commerce by livestreaming channels. Earlier this year, Oriental Selection's host Dong Yuhui and his colleagues became an online hit for adding an educational component to their livestreaming sessions.
These hosts were actually previously teachers at New Oriental. Facing a crackdown on China's after-school tutoring, the company ventured into different business industries and let these former teachers go online to sell anything from peaches to shrimp via livestreaming, teaching some English while doing so (read more here). So this additional value of livestream hosts entertaining and educating their viewers should also be taken into account when debating the price of corn. Some call it "Dong Yuhui Premium" ("董宇辉溢价").
In light of all the online discussions and controversy, netizens discovered that Oriental Selection is currently no longer selling corn (#东方甄选回应下架玉米#), which also became a trending topic on Weibo on September 29.
But the corn controversy does not end here. On September 28, Chinese netizens discovered that corn by the 'Northeast Peasant Madame' brand (东北农嫂) was being sold for no less than 8.5 yuan ($1.2) at the Pangdonglai supermarket chain (胖东来), going well beyond the price of Oriental Selection.
Trying to avoid a marketing crisis, the Pangdonglai chain quickly recalled its corn, stating there had been an issue with the supply price that led to its final store price becoming too high. That topic received over 160 million views on Weibo on Friday (#胖东来召回8.5元玉米#).
Behind all these online discussions are consumer frustrations about an untransparent market where the field of agricultural products has become more crowded and with more people taking a share, including retailers, e-commerce platforms, and livestreaming apps. Moreover, they often say they are "helping farmers" while they are actually just making money themselves.
One Weibo user commented: "Currently, 'helping farmers' is completely different from the original intention of 'helping farmers.' Right now, it's not about helping farmers anymore, but about helping the companies who have made agricultural products their business."
"I bought a corn at a street shop today for 4 yuan ($0.55)," one Weibo blogger wrote: "It was big, sweet, and juicy, the quality was good and it was tasty – and people are still making money off of it. So yes, 6 yuan for a corn is certainly too expensive."
By Manya Koetse 
Get the story behind the hashtag. Subscribe to What's on Weibo here to receive our weekly newsletter and get access to our latest articles:
Spotted a mistake or want to add something? Please let us know in comments below or email us. First-time commenters, please be patient – we will have to manually approve your comment before it appears.
©2022 Whatsonweibo. All rights reserved. Do not reproduce our content without permission – you can contact us at info@whatsonweibo.com.