"Hi, Mom!" Box Office Hit Sparks 'When My Mum Was Younger' Trend on Weibo
The touching Chinese hit movie "Hi, Mom" has sparked an emotional trend on Weibo.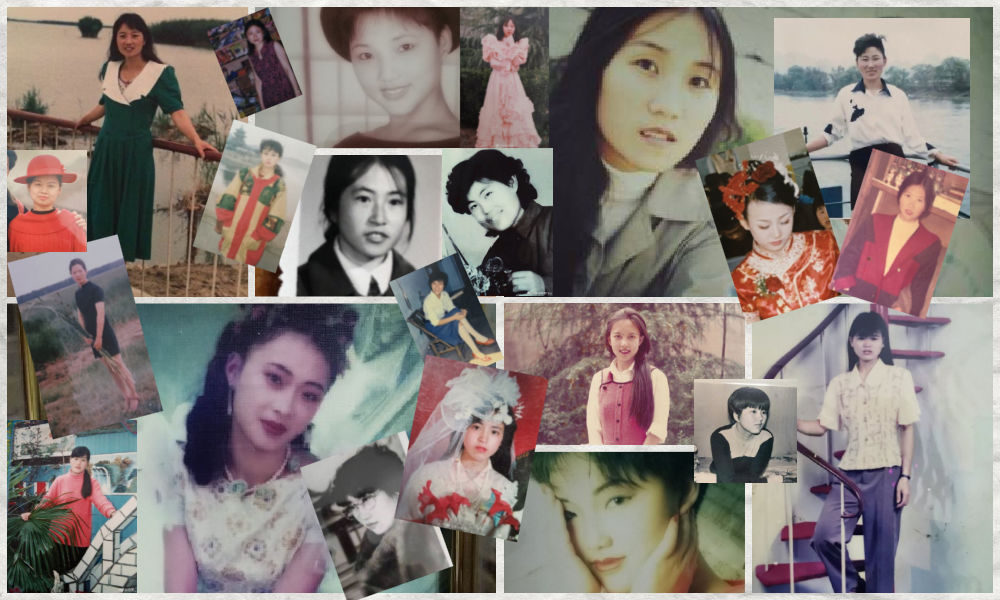 The movie Hi, Mom is all the rage in China, where social media is flooding with hashtags, photos, and texts celebrating moms and the bond between mothers and daughters. One big discussion is focused on all the things daughters would tell their younger moms: "Please don't marry dad."
If you could travel back in time and meet your mum before she had you, what would you say to her? What would you do?
This question is the idea behind Hi, Mom (Chinese title Hi, Li Huanying 你好,李焕英), the box office favorite in China this Spring Festival. The movie is directed by Jia Ling (贾玲), who also plays the female protagonist. For comedian Jia Ling, who is mostly known for her sketches during the Spring Festival Gala, this movie is her directorial debut.
Hi, Mom tells the story of Jia Xiaoling (Jia Ling) who is devastated when her mother Li Huanying has a serious accident one day. Jia is especially grief-stricken because she feels she has not become the daughter she wanted to be for her mother. When she finds herself transported back in time to the year 1981, she meets her young mother before she was her mum, and becomes her friend in the hopes of making her happy and change her life for the better.
Li Huanying is also the name of Jia Ling's own mother, who passed away when Jia was just 19 years old. Jia Ling reportedly did not make the movie because she wanted to be a director, but because she wanted to tell her mother's story.
The film has become super popular since its debut on February 12 and raked in 2.6 billion yuan (over $400 million) within five days. On day five alone, the movie earned $90 million.
The movie has sparked various trends on Chinese social media. One of them is an online 'challenge' for daughters to post pictures of mothers when they were young. The hashtag "Photo of My Mother When She Was Young" (#妈妈年轻时的照片#) received 120 million views on Weibo by Wednesday. Another hashtag used for this 'challenge' is "This is My Li Huanying" (#这是我的李焕英#). The hashtags have motivated thousands of netizens to post photos of their mother before she became a mom.
The trend has not just sparked an online movement to celebrate and appreciate mothers – it also offers an intimate glance into the lives of Chinese older women and shows just how different the times were when they were young. This also gave many daughters a new appreciation of their mothers.
"I used to have many wishes," one female Weibo user wrote: "But now I just hope to make my mum happy." Others praised their mother's beauty ("My mum is so pretty!") and said that they are proud to look like their mom, although some also complained that they had not inherited their mother's looks.
The trend has also provided an opportunity for a moment of self-reflection for some. Seeing the unedited photos of their younger mothers, some called on female web users to stop losing themselves in 'beautifying' photo apps that alter their facial features, saying they will not have normal photos of themselves in the future that show their true (and unedited) natural beauty.
"Don't marry dad, don't believe his sweet talk."
There is also another hashtag trending in light of Hi, Mum. It is "If You Could Go Back to Before Your Mum Married" (#如果穿越回妈妈结婚前#) and started with one popular fashion influencer (@一扣酥) asking her followers what they would want to tell her.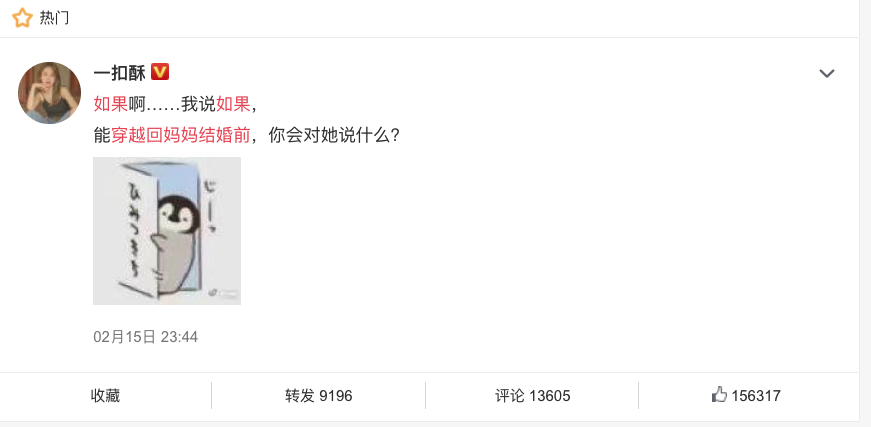 "Don't marry dad. Don't believe his sweet talk," one person replied, with many others also writing that they would want to tell their younger mom not to marry their fathers: "I would tell her to look for someone who loves her, and not for someone she loves," one person responded.
"Please leave dad," another Weibo user writes, adding that her father drank too much and would hit her mother.
"Don't feel like you need to marry because you're older," another daughter writes: "Don't get into a 'lightning wedding' and don't care so much about what other people say."
"Live for yourself for once," a blogger named 'Zhi Zhi El' wrote, with another young woman named Yumiko writing: "Don't close your bookshop, be independent and confident, don't listen to everything dad says, and don't become a housewife."
But there are also those who are happy with the way things turned out: "Mum! Marry dad! He's good!"
In the end, most commenters just want one thing. As this Weibo user (@·__弑天) writes: "Mum, I just hope you have a happy life."

By Manya Koetse
with contributions by Miranda Barnes
Follow @whatsonweibo
Spotted a mistake or want to add something? Please let us know in comments below or email us. First-time commenters, please be patient – we will have to manually approve your comment before it appears.
©2021 Whatsonweibo. All rights reserved. Do not reproduce our content without permission – you can contact us at info@whatsonweibo.com.
Dutch Vlogger Discovers Her Boyfriend's Photo on a Chinese TV Drama
Dutch vlogger Rianne Meijer was surprised to discover her boyfriend being somebody else's lover in this Chinese television drama.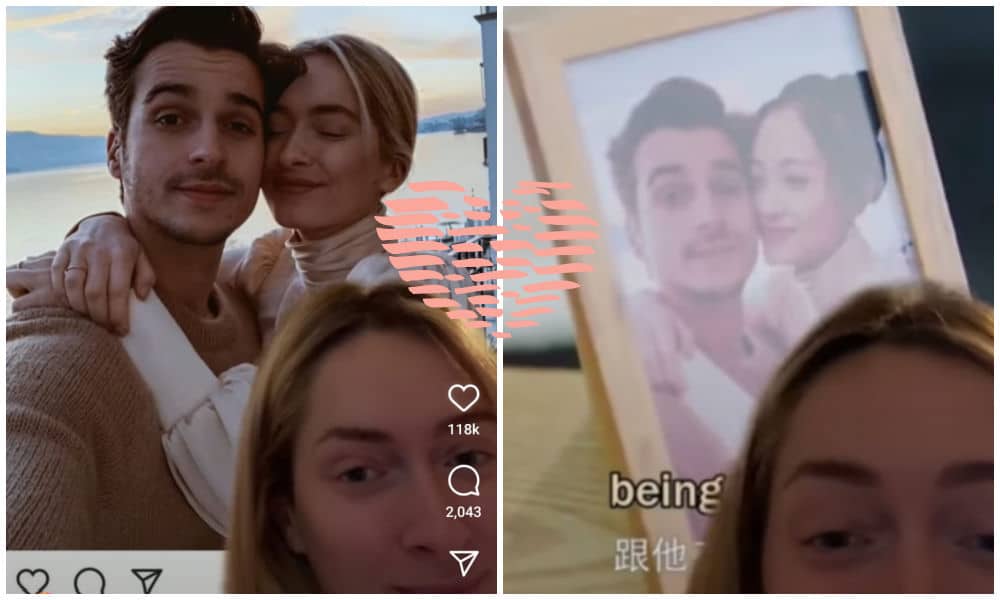 The Dutch influencer Rianne Meijer has gone viral in the Netherlands and on Chinese social media after she posted a TikTok video in which she shared the discovery of her boyfriend's photo in a Chinese TV drama.
"Remember this picture? This is a picture that I posted with my boyfriend a while ago," Rianne says in the TikTok video, then showing a scene in Chinese TV drama in which a photoshopped photo of Rianne's boyfriend is featured.
Although Rianne stood next to her boyfriend in the original photo, her face was replaced in the photoshopped edition featured on the Chinese TV drama.
"They look good together, it's fine!" Rianne jokingly responded to the scene.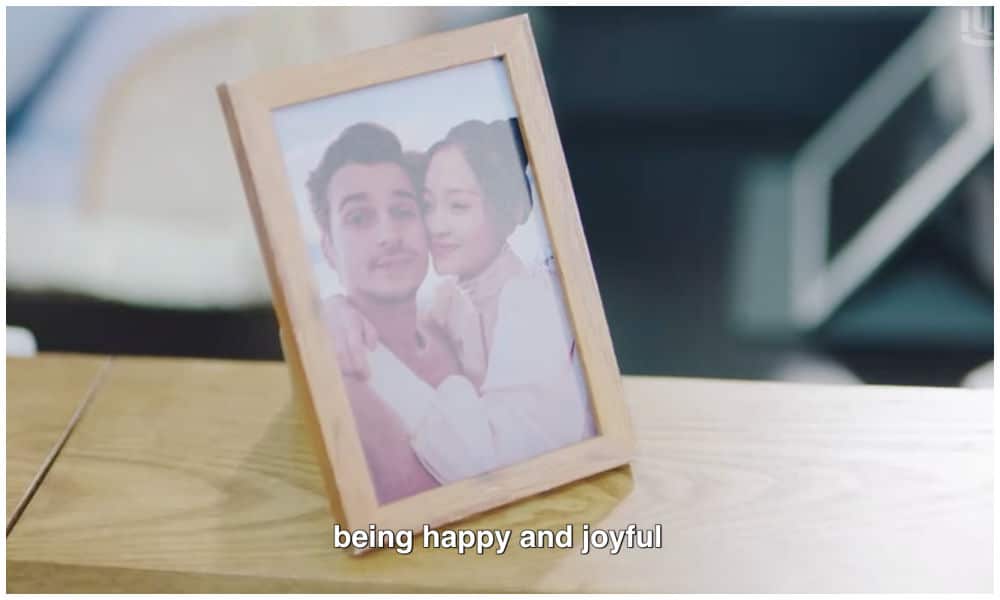 Rianne Meijer is an online influencer and YouTuber with some 1.5 million fans on her Instagram. She is known for often posting funny videos and photos, sometimes together with her boyfriend Roy.
The scene featuring Roy's photo comes from the Chinese TV drama Summer Again (薄荷之夏), which premiered on iQiyi in the summer of 2021.
The scene shows a lady named Mi Ya (played by actress Li Borong 李柏蓉) talking about her relationship with a man named 'Andre.'
On the Chinese social media site Weibo, many netizens found the incident "embarrassing" and did not understand why the staff would just steal someone's portrait: "Couldn't the production team even find a foreign guy to take a picture?"
Others also thought the incident was very funny: "This is the reality of our global village. You'd think nobody would find out, but it's really not so secret."
According to Rianne's most recent Tiktok post update, the show's production staff has since sent her an apology. She also writes it's "all good," adding: "They are so sweet and this gave us a good laugh."
The Dutch online influencer Rianne Meijer recently discovered a photo of her boyfriend was used in a Chinese TV drama. They photoshopped Rianne out and instead featured actress Li Borong. Rianne's boyfriend is supposed to be a foreign guy named "Andre" in the series 😂 pic.twitter.com/5kF7mMRJmA

— Manya Koetse (@manyapan) October 16, 2021
By Manya Koetse
Spotted a mistake or want to add something? Please let us know in comments below or email us. First-time commenters, please be patient – we will have to manually approve your comment before it appears.
©2021 Whatsonweibo. All rights reserved. Do not reproduce our content without permission – you can contact us at info@whatsonweibo.com.
'Anti-Square Dancing Device' Goes Viral on Chinese Social Media
This tool might be a solution for Chinese residents experiencing 'dancing grannies' noise nuisance.
The keyword is "反广场舞神器" – the tool that helps local residents find some peace and quiet when dancing grannies take over their public squares with loud music.
No matter where you go in China, from megacities to small towns, there inevitably will be a lively square dancing community. Local residents, usually older and retired residents, meet at a public park or plaza to perform synchronized dance routines together while playing loud music. Square dancing (广场舞) usually takes place in the mornings or in the evenings and is generally seen as a cheap way to stay fit and as a nice occasion to socialize with friends and neighbors.
Although most appreciate seeing the local 'dancing grannies,' there are also residents who find their rowdy gatherings annoying. During the time of national exams, for example, stressed-out students sometimes complain that they cannot focus on their studies due to the music blasting from the speakers. There are also others who are bothered by the music of the local dancing seniors.
This week, China's 'dancing grannies' have again become a topic of discussion on social media after a video went viral in which a local resident in Jiangxi uses a special 'anti-square dance tool' to stop the music.
In the video, the man from the prefecture-level city of Yingtan (鹰潭) uses a small tool to mute the speakers of the square dancing group who have gathered below his apartment. The man, located in one of the higher apartments facing the square dancing, points his remote at the speakers and once it stops working, the dancing locals stop their activities and walk up and down trying to find out what is wrong with their music player.
Since the device works from a distance of 50-80 meters, anyone using the tool to stop the music won't easily be discovered by the dancing grannies.
By now, the term 'anti-square dance magical object' ("反广场舞神器") has been making its rounds on social media, with many netizens saying they also want to get this 'magical tool.'
As described by Cnbeta.com, the device actually is just a powerful, long-distance remote control that can cause interference with some speakers.
On Chinese e-commerce platform Taobao, searches for the 'anti-square dance device' currently come up with dozens of results with remote controls, some advertising their product with the slogan: "Say goodbye to disturbance and have your quiet time." Most 'anti square dancing' remote controls are sold for around 250 yuan ($38).
"Finally there's a solution!", some netizens write about the remote control. Others are also happy to discover the device, saying it's the most peaceful way to create some silence when they experience nuisance; some mention that asking the 'grannies' to quiet down only results in being scolded anyway.
Others are jokingly predicting that hot sales of the device might result in a street war between opposing dancing groups silencing each other's speakers.
There are also people who wonder why China's square dancing grannies can't just wear 'silent disco' headphones while dancing.
Some people warn users of the remote control that Chinese seniors will always find a way to continue square dancing: "You do this today, tomorrow they're bringing their accordion!"
By Manya Koetse, with contributions by Miranda Barnes
Spotted a mistake or want to add something? Please let us know in comments below or email us. First-time commenters, please be patient – we will have to manually approve your comment before it appears.
©2021 Whatsonweibo. All rights reserved. Do not reproduce our content without permission – you can contact us at info@whatsonweibo.com.