New SK-II Commercial Shows the Strong Message of China's "Leftover Women"
A new ad campaign by skin care brand SK-II on China's 'leftover women' has gained huge support on Chinese social media.
A new ad campaign by skin care brand SK-II titled 'She Finally Goes to the Marriage Corner' (她最后去了相亲角) has gained huge popularity on Chinese social media. The short video shows how women, pressured to get married by their families and society, pluck up the courage to speak out and get their message heard.
The Japanese cosmetics company SK-II released its new campaign film on April 6, which attracted over 1.2 million views on Chinese video platform Youku within a day. The film, titled 'She Finally Goes to the Marriage Corner', seems to have touched the hearts of many "leftover women" in China.
"I will not die unless you get married!"
In China, marriage often comes with social and familial pressure. This holds particularly true for women. Once over 25, single girls are soon tagged "leftover women" (剩女), and the immense pressure to marry comes into play.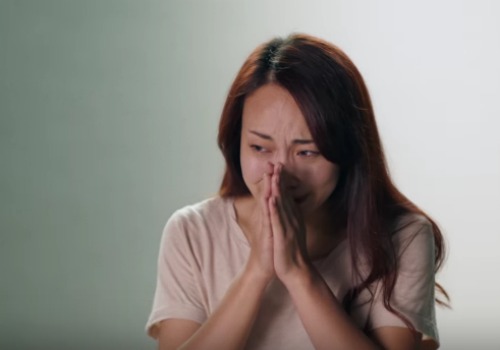 The pressure reveals itself in various ways. Parents suddenly seize every opportunity to investigate your 'relationship status', and vague relatives show their surprise upon hearing still single. Married friends become the 'perfect examples' that pop up during dinner talk: "Look at ***, her child can go buy soy sauce now!" Spring Festival, usually the time for family cosiness, turns into a nightmare where you are constantly bombarded with questions and unwanted advice concerning your marital status. You may even find yourself in an awkward situation where you are lured into meeting a total stranger on a blind date.
But it is always the parents who are the most concerned. In the ad campaign, moms and dads express their worries over their single daughters, saying "don't be so picky!", "you're already a leftover woman now", "please get this solved as soon as possible", and: "one day your single status will be a heavy burden to our heart". The most serious of these concerns appears in the beginning of the film, where a man's voice says resolutely: "Father will not die unless you get married!" ("你一天不结婚,父亲就一天不死")
Marriage Corner, People's Square, Shanghai
Why is marriage so important in China? In SK-II's campaign, it is mainly explained through Chinese culture, where the traditional view holds marriage as an indispensable part of life, and where there's a conception that only married women are 'real' women. Another cultural aspect is the Confucian philosophy of filial piety, a virtue of respect for one's father. Not getting married is perceived as a defiance of filial piety.

The SK-II ad campaign that has gone viral on Chinese social media.
The pressure to marry becomes real tangible at the 'marriage corner' in People's Square, Shanghai. For several years, parents get together at People's Square at weekends. They write their children's information on a piece of paper, including their appearance, job, income, education, and whether they have an apartment or a car. Parents can then look if any of the posted persons fits their ideal of the perfect son- or daughter-in-law. In 2014, an app named "Marriage Corner at People's Square" was even published for iOS systems, allowing parents to continue their search online.
Although the marriage corner is a popular spot for parents helping their kids look for a partner, young people are generally not particularly enthusiastic about this idea. In the ad campaign, one woman says the marriage posts are like "commercial advertisement to sell a product."
"I don't want to marry for marriage's sake. I will not be happy."
In the final part of the video, the featured "leftover women" decide to go to the Marriage Corner themselves. Not to surrender to the pressure and settle on a husband, but to make their own "advertisements" with smiling pictures, saying: "I don't want to marry for marriage's sake; even single, I have a happy life which I love."
'Confident', 'independent', 'life-loving' – that is how these women define themselves. One father responds saying: "If she is happy with being single, we will respect her choice."
Chinese netizens have collectively expressed their support for the women in the film. One netizen says, "Whether I am married or not is nobody's business… even if I don't marry until I'm 80, as long as I am happy, my dad has no say in it."
Many also write about their wish to be the boss over their own marriage choice. Another netizen says: "Our society has always taught women how to lower their heads; it has never really respected women (..). I wish all girls live a happy, confident and courageous life!"
Calling for change in traditional view on women
The popularity of SK-II's ad campaign is not surprising. Its chosen topic is a hot topic in China recently, as discussions about traditional views on women regularly flare up on social media.
On March 26, the story of a 27-year girl attempting suicide due to marriage pressure triggered heated discussions on Weibo. Many netizens identified with the girl, and told of their own experiences of being 'forced to marry' (逼婚).
Earlier this week, a heated discussion erupted about how society treats women, after the attack of a woman in a Beijing hotel.
Popular Weibo accounts such as Women's Rights Voice post daily updates on women in China, their portrayal in the media, and gender equality.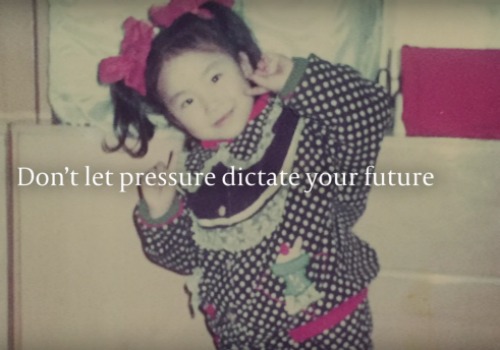 Meanwhile, the SK-II video is still being shared and discussed on Chinese (social) media. Many netizens praise the brand for its smart marketing, others only see the message it brings: "Don't let other people determine your future for you."
– By Diandian Guo
Follow @WhatsOnWeibo
©2016 Whatsonweibo. All rights reserved. Do not reproduce our content without permission – you can contact us at info@whatsonweibo.com.
This Is the Weibo Post with the Most Comments Ever (Well, Almost)
One of Weibo's hottest posts ever is all about the money.
It's all about the money? When billionaire Wang Sicong announced he would be giving away more than $160,000 to Weibo users, his post generated over 63 million reactions.
The victory of Chinese esports team Invictus Gaming (IG) was one of the biggest trending topics on Weibo the past week, with the joy among China's younger generations over winning the League of Legends World Championship being noticeable both online and offline.
Amid cheering crowds on campuses and celebratory posts flooding WeChat and Weibo, there was one post that especially stood out this week: that of Chinese billionaire Wang Sicong (王思聪).
Wang Sicong, who now has over 41 million followers on his Weibo account (@王思聪), is one of China's most famous fu'erdai (富二代), the term that refers to the 'second generation rich': the children of the nouveau riche in China. Wang is the son of Chinese tycoon Wang Jianlin (王健林), who is known as one of the richest persons in Asia.
On November 6, three days after Invictus Gaming's League of Legends victory, Wang posted on Weibo:
"To celebrate IG's championship, I will do a championship month event; this month, I will draw prizes in four waves. Today is the first one, and out of everyone who comments/likes/forwards this post, I'll draw 113 people (to celebrate the awesome day of 11.3 [when IG won]), and those people will all get 10,000 yuan [±$1437] in cash.
At the time of writing, the post has received more than 24 million shares, over 20 million comments, and 19 million likes.
On November 11, Single's Day, Wang announced that the winners had been picked through Weibo's lottery picking system (@微博抽奖平台).
Besides that it is likely that Wang's post is a collaboration with Sina Weibo, Wang has more reasons for this noteworthy prize drawing. Wang himself is the founder of the current 'Invictus Gaming' team; he acquired the top Chinese gaming club 'Catastrophic Cruel Memories' in 2011, in order to promote professional esports in China.
The 'lottery' has also boosted Wang's online fanbase, which grew by two million fans within several days time.
Biggest Posts on Weibo
Although it is very rare to see this big of a number of reactions and shares for one post on Weibo, Wang's post officially is not the 'number one' popular post of all times on Weibo.
In 2016, Guinness World Records actually announced a world record for "Most comments on a Weibo™ post." The record holder is the Chinese singer and actor Lu Han (鹿晗), whose 2012 post about his favourite soccer team, Manchester United, had received 100,899,012 comments.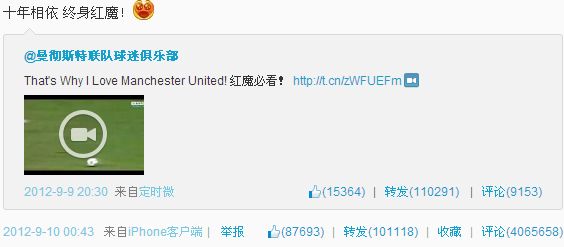 What is a bit misleading about the record, however, is that the comments were accumulated over a period of multiple years.
To put into perspective how popular Wang Sicong's recent post really is, we will line up some examples of posts that became booming on Weibo.
Last year, one post by Lu Han in which he announced his new relationship actually led to a temporary breakdown of Weibo's servers. A day later, the post had received 2,4 million comments – far less than the amount of comments Wang's post received over the past week.
Another noteworthy post that made social media blow up was that of Chinese actor Wang Baoqiang, who announced on Weibo in 2016 that he was divorcing his wife and firing his agent because of their secret love affair. That post received over 1,5 million comments within 24 hours.
The apology post by Chinese actress Fan Bingbing, who was caught up in what has become the most controversial tax scandal of 2018, had its comments disabled, but received over 340,000 shares and some two million likes.
According to Time, the most popular post on Twitter of 2017 was that of Carter Wilkinson who asked American fast food chain Wendy's "how many retweets for a year of free chicken nuggets?", which received a reply from the chain saying "18 million."
By now, Carter's tweet "HELP ME PLEASE. A MAN NEEDS HIS NUGGS" has received more than 3,5 million retweets. (Although he did not make it to 18 million, he still got his year-long supply of nuggets.)
It is clear that by accumulating more than 60 million reactions (shares, comments, likes) within seven days, Wang Sicong's post is now among the top scoring posts of all time on Weibo. (Do you know of other posts that set Weibo booming, please let us know in the comment section below – we might make a list later).
To find out who the most popular Weibo celebrities are, check our recent top 10 here.
By Manya Koetse
Follow @whatsonweibo
Spotted a mistake or want to add something? Please let us know in comments below or email us.
©2018 Whatsonweibo. All rights reserved. Do not reproduce our content without permission – you can contact us at info@whatsonweibo.com
Insights into Sesame Credit & Top 5 Ways to Use a High Sesame Score
These are the top ways in which netizens' high Sesame Credit scores can be used in daily life.
First published
There's been much talk about China's 'credit score' recently, with many media conflating the country's Social Credit System with the commercial Sesame Credit programme. In this article, we will explain the latter: what is Sesame Credit and what can users do with their high score?
Note: for more about the Social Credit System and differences in its media coverage in China and the West, please see this article.
With all the talks about China's nascent Social Credit system and commercial social credit programmes, it is becoming clear that Chinese netizens are entering a 'credit lifestyle' (信用生活).
"All Chinese citizens now have a score," is an idea that has popped up in many foreign media over the past years, often conflating it with China's nascent 'Social Credit System.' To read more about the Social Credit System see our articles about this here or here. In this article, we will solely focus on Sesame Credit.
On Weibo, the official Sesame Credit account (@芝麻信用), which has over 240,840 followers, often announces new ways for people to profit from their (high) Sesame Credit score.
What's on Weibo explores and lists five different ways in which a high Sesame Credit score can be used in China today. But first – what actually is Sesame Credit?
About Sesame Credit
Sesame Credit (Zhīma xìnyòng 芝麻信用) was launched on January 28, 2015, by Alibaba's Ant Financial, after it had received permission by the PBOC (People's Bank of China) to be one of the eight Chinese companies to experiment with personal credit reporting.
According to the Sesame Credit company, its major goal is to make credit more widely available to consumers and small business owners, and to "enable credit providers to make holistic and accurate decisions," while also "empowering merchants to provide more credit-related services."
Because Sesame Credit is part of Jack Ma's Alibaba Group family (Ant Financial is an affiliate of the Chinese Alibaba Group), Sesame Credit has an enormous amount of data at its disposal, from e-commerce sites to finance products. China's biggest shopping websites Taobao and Tmall belong to Alibaba's vast online ecosystem, as does payment app Alipay.
It is not mandatory for users to opt into Sesame Credit. Some have compared the system to a loyalty program, although it is a bit more than that. Since 2015, for example, Sesame Credit also cooperates with the popular online dating service company Baihe.com (百合网), so that people can link their dating profile to their credit score. Sesame Credit already had 520 million users as of 2017.
Since its launch, various foreign media have written about Sesame Credit as an 'Orwellian system.' Among others, one of the reasons for this, is that Sesame Credit incorporates a publicly available 'blacklist' into its scoring process. The 'blacklist' is a Chinese courts' list with the names of people that have an effective court justice against them; inclusion on this list can make users' existing Sesame Credit drop dramatically, which would make people miss out on all perks of having a high Sesame Score.
Earlier in 2018, Alibaba, along with the seven other private credit programmes that were allowed to run their trial in 2015, become shareholders and active contributors to a new unified platform that has access to an enormous number of personal credit data. At the so-called 'trust alliance' (信联) Baihang Credit (百行征信), state level and commercial organizations join forces in further developing China's credit systems.
About the Score
Within the Sesame Credit programme, the lowest score one can get is 350. The highest is 950. This score is based on users' behavior across various platforms. A score of 550 to 600 is an intermediate/normal score. 600-650 is considered a 'good' score. Those in the 700-950 range are exceptionally high in score.
For those who first opt-in to Sesame Credit, and who have not had any violations, 600 is usually the score to receive.
Some of the important elements the score is allegedly based on, are –
• (35%) general credit history: past payment history and indebtedness – if persons still have enough credit on their credit card when purchasing items, if they pay their gas & electricity on time [often done through Alipay in China], pay violations tickets on time, etc.
• (25%) general financial status/fulfillment capacity: the available amount on users' Alipay account, if they are renting a car/house etc. and are able to pay for it, status of Huabei (a credit card function within the Alipay wallet), etc.
• (20%) online behavior and preference: the extent to which an account is actively used, how many purchases are done, etc.
• (15%) people's personal characteristics: educational background, address, real-name registrations, etc.
• (5%) contact network and interpersonal relationships: how many online contacts one has, ones's influential power in contact list, interactions between user and friends, etc.
For those who opt in to Sesame Credit and have a high score, there are many different ways to benefit from it, as listed below.
The Top Ways to Benefit from Sesame Credit
Please note that there are more ways to benefit from a high Sesame Credit score, but we have listed five popular ones below.
#1 'Credit Treatment' at Hospitals
In November of 2017, Sesame Credit first launched its "Credit Medical Treatment" (信用就医) services for people with a score over 650, with Shanghai's Huashan hospital being the country's first hospital to implement the function.
With "Credit Medical Treatment," patients could save up to 60% of waiting time at hospitals by cutting lines and not needing to pay for treatments upfront. Payments are done through Sesame Credit's in-app credit function Huabei (花呗).
While a normal procedure at Chinese hospitals can be time-consuming, the Sesame Credit procedure is much more efficient, mainly because people do not need to line up to pre-pay for their medical check-up and the medications.
Normal procedure:
(±20 min) 1. Arrive and register at the hospital and pay for it
(±60 min) 2. Waiting time to see a doctor
(±10 min) 3. Doctor's appointment/consultation
(±20 min) 4. Line up for payment [of examination]
(±20 min) 5. Check-up/Examination
(±20 min) 6. Queue up for payment
(±10 min) 7. Pick up medicine
The procedure with Sesame Credit:
(±3 min) 1. Register at hospital and payment by phone.
(±10 min) 2. Automatically get a number to see the doctor.
(±10 min) 3. Doctor's consultation.
Payment [for examination]
(±20 min) 4. Examination.
Payment [for medicine]
(±10 min) 5. Pick up medicine
There are also other ways in which people with a good Sesame Credit score can enjoy extra services and benefits at hospitals. Those with a score over 600, for example, can rent a wheelchair in hospitals without deposit.
#2 Try First, Pay Later
Since September 2018, Sesame Credit offers the possibility to "try out" purchases from Tmall for consumers who have a Credit Score of over 700, promoting the idea of "never regretting a purchase."
With this concept, people can order clothes or other items from e-commerce platform Tmall (天猫 Tiānmāo in Chinese) without any risk, having the guarantee to always being able to send back items that are unsatisfactory without paying for them.
There are also frequent promotions done by brands and companies in collaboration with Sesame Credit, such as offering people with a high credit score (over 750) to try out the newest Ford for three days, or to use the latest Meitu phone for 30 days for free, without necessarily needing to buy it afterward.
Sesame Credit also makes it more tempting for its users to spend money on (Alibaba) platforms in other ways. The higher one's credit is, the more one is able to lend from online lending service Huabei; those with a credit higher than 750 can lend up to 20,000 RMB (±$2890). Unsurprisingly, the literal translation of Alipay's 'online credit card' service Huabei (花呗) is "Just Spend."
#3 No Deposit on Shared Bikes (and other things)
Sesame Credit has a partnership with bike sharing platforms Hello Bike (哈罗单车) and Ofo, allowing users with a credit over 650 points to rent these bicycles, that can be found anywhere in bigger cities in China, without paying a deposit.
It is not the only service that does not require a deposit for those with a high Credit score; using a shared umbrella, or a publicly available shared phone charger, or even renting apartments, often no longer needs a deposit for those with a higher score.
#4 Open Access to Libraries
In many places in China, people who have a Sesame Credit score over 550 no longer need to pay a downpayment and can set up a library card for free, in other places people with a higher Sesame score no longer need a library card at all to borrow books at their local libraries and/or their automated self-service street libraries (just their ID).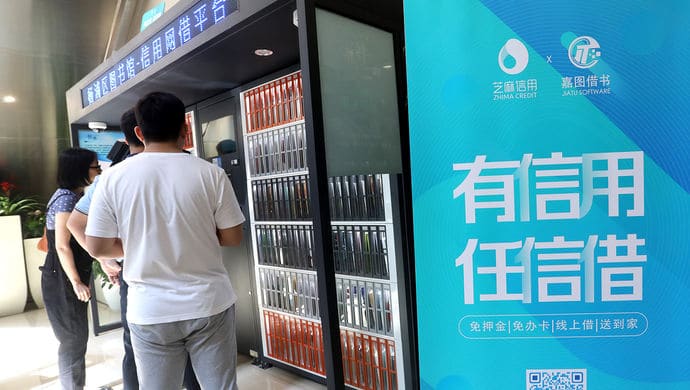 Since April of 2018, this special service for Sesame Credit users (not needing a card) was introduced in the entire Zhejiang province. Public libraries in other places, such as Shanghai, have already been experimenting with Sesame Credit perks for library lovers since 2015.
#5 Special Lounges at Train Stations
Especially during peak seasons such as the National Day holidays or Spring Festival, China's train stations can get exceptionally busy. For Sesame Credit members with a score over 650, there are now special lounges to relax.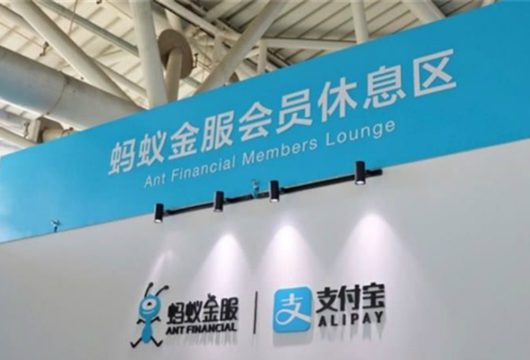 Sina notes that the lounge is only available to those members who have also bought a higher fair ticket (first class), or who have a platinum status.
By Manya Koetse
Follow @whatsonweibo
Spotted a mistake or want to add something? Please let us know in comments below or email us.
©2018 Whatsonweibo. All rights reserved. Do not reproduce our content without permission – you can contact us at info@whatsonweibo.com