Weibo's Photoshop Hero: What You See Is Not What You Get
With over 1.4 million fans, @Kanahooo is Weibo's photoshop star. She has gained extreme popularity by teaching people how to retouch photos through China's many photoshop apps, and by turning regular people into superstars. Kanahooo has ignited a photoshop fever on Chinese social media.
With over 1.4 million fans, @Kanahooo is Weibo's photoshop star. She has gained extreme popularity by teaching people how to retouch photos through China's many photoshop apps, and by turning regular people into supermodels. Kanahooo has ignited a photoshop fever on Chinese social media.

Photos by Weibo photoshopper @kanahooo, a.k.a. "Miss Photoshop Holy," have been going around the internet over the past week.
Weibo user Kanahooo is extremely creative in retouching people's profile pictures, making them look like manga characters or supermodels. People reportedly ask for her services so they can look more "shiny" on social media.
Kanahooo's photoshop skills have become all the rage; she currently has over 1.4 million followers on Weibo.
On her homepage, Kanahooo shares tips and tricks on how to retouch images. She also launches challenges that allow other Weibo netizens to try out and show off their photoshop talent.
One of the requirements: participants cannot use the Photoshop program on their desktop computer – everything has to be edited with apps on tablet or mobile phone – which is also only how Kanahooo retouches photos.
Over the past few years, apps that allow users to retouch their photos have been getting more popular in China. Many photo apps have options to add makeup, make eyes look bigger, make the face appear slimmer, or even change hair colors.
Kanahoo also gives tutorials on Weibo on how to make the chin look pointier through the Pitu app or the Meitu app.
"I've become obsessed with photoshop since I started following Kanahooo," one Weibo user says.
Kanahooo has started a real photoshop fever on Weibo, where thousands of netizens are retouching images and show off their work: "Here's my homework, Kanahooo!"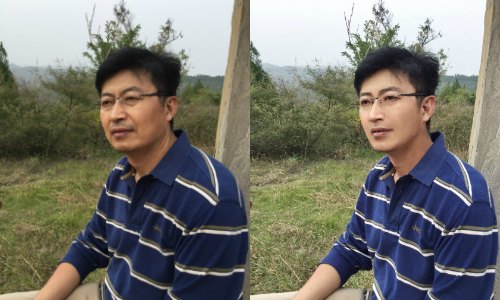 About people saying that Kanahooo's work looks unnatural, or does not necessarily make everyone look better, the photoshop hero says: "This is just a type of entertainment. It is about showing people the things they can do with their phone. I just think it's fun to try and make people look different."
By Manya Koetse
Follow @WhatsOnWeibo
©2017 Whatsonweibo. All rights reserved. Do not reproduce our content without permission – you can contact us at info@whatsonweibo.com.
The Power of Peppa Pig: The Cultural Icon of China's 'Shehuiren' Punks
From children's icon to ganger pig, Peppa Pig is now banned from China's popular short video platform Douyin.
From innocent children's cartoon via subculture icon to banned topic; Peppa Pig has had a rollercoaster ride in China recently, and her own Peppa Theme Park has not even opened its doors in the PRC yet.
Over the past weekend, Chinese popular short video app Douyin (also known in English as Tik Tok) removed approximately 30,000 short videos relating to British cartoon Peppa Pig from its platform.
Douyin's "Peppa Ban" became a hot topic of debate on Chinese social media today, with the hashtag 'Douyin Blocks Peppa Pig" (#抖音封杀小猪佩奇#) receiving over 40 million views on Tuesday.
According to a list of Douyin's guidelines that have been surfacing online, Peppa is just one amongst various topics and themes banned from the platform. Other types of banned content include those relating to smoking, drinking, cross-dressing, cults or religion, and anything insulting the Chinese government.
Over the past few months, Peppa Pig has become a subversive symbol to a Chinese online youth subculture dubbed 'shehuiren' (社会人), literally 'society people', which is a group of young adults that is anti-establishment and somewhat 'punk' in their own way; going against mainstream values and, as state media outlet Global Times puts it, are "the antithesis of the young generation the Party tries to cultivate."
Shehuiren Subculture and Peppa
Now that the Peppa ban on Douyin is receiving ample attention on Chinese social media, so is the shehuiren subculture, with many people wondering what this subculture is and why Peppa Pig, a British children's cartoon, plays a part in it.
On various Chinese message boards, from Baidu Tieba to Zhihu, netizens are discussing the 'society people' – meaning not literally the people in society but the specific group of 'shehuiren' that mainly emerged from Chinese short video platforms such as Kuaishou and Douyin.
Their name derives from a meme and online slogan of "society, society" (社会社会) which basically means someone's been around the 'hood', is cool, are doing their business, know the right people, is a 'boss' or 'gangsta'.
These are some of their general characteristics:
They are usually born after 1995 (95后), aged between 17-23.
They belong to the lower class of society, have a low education and work temporary jobs.
They are active on online video platforms such as Kuaishou or Douyin and want to become internet celebrities like MC天佑 (MC Tianyou), a well-known Chinese live-streamer/rapper.
They are part of social circles run by a 'big brother' (大哥); they often hang around smoking cigarettes and playing cards.
With their hair gel and skin-tight shirts, their appearance is quite outspoken.
The shehuiren term generally refers to young men, but there are also girls and/or girlfriends, who have bleached hair and wear short skirts.
Earlier in March and April, some Chinese blogs and media (e.g. anruan.com, Sohu News) already reported on the fact that Peppa Pig had become an icon for these online youth, two years after the British cartoon entered the Chinese market in 2015.
Although you would expect golden chains and dangerous-looking tattoos on the shehuiren, the supermarket Peppa Pig plastic watches became a hit in March when live-streamers started buying and wearing them.
Peppa Pig was already known in the circles of parents and teachers before, but first really became known among Chinese netizens when a live-streamer on the Kuaishou app showed off a Peppa Pig tattoo.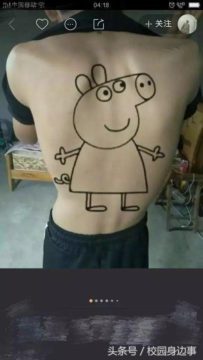 This livestreamer was actually not the first one with a Peppa Pig tattoo – in 2013, Italian footballer Alberto Giraldino also showed off a Peppa on his upper arm.
After the Kuaishou video and image with the Peppa tattoo became popular, it gradually become more adopted within the shehuiren community on other platforms such as Douyin and WeChat moments.
"Interesting Ordinary People"
As pointed out by one Baidu blogger, fervent users of the top short video apps Douyin and Kuaishou generally mostly like to see "interesting ordinary people."
Since most of them are young, generally under 24, and are not part of society in terms of having a family, being married, or having a stable job, they are looking for ways to identify themselves: tattoos and big watches being major topics of discussion.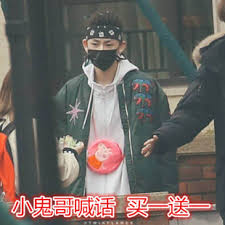 But since they are not actually gangsters, nor want to be really ordinary people, they have found in Peppa what they were looking for: by wearing Peppa watches and fake tattoos, they are mocking the big tattoos and Golden Rolex watches of the real tough guys, while also distinguishing themselves from mainstream culture and fashion.
The irony of the trend is that by ridiculing themselves through the use of the silly Peppa Pig, with her uncool and hairdryer-shaped head, they are now finally what they wanted to be all along: a pretty cool subculture, with a pretty gangster pig as an icon that has set a nationwide trend; according to Sixth Tone, more than 100,000 plastic watches and bracelets with various Peppa Pig designs were sold on Taobao in the last month.
The Peppa Ban on Douyin
With so much interest in Peppa Pig over the past month, it is no surprise that the recent ban on the piglet triggered waves of discussions on social media platforms such as Weibo, where Peppa has become a much-shared meme in all sort of varieties, with all kind of texts – often associated with dark humour.
Some people, however, say they have no idea what all the fuss is about and that it makes them feel old: "I was born in 1990 and I've never used Douyin and don't understand why Peppa Pig is so popular!"
Many commenters also said they do not understand why Peppa would be banned at all, if it has nothing to do with copyright issues. Douyin has not responded to the issue.
Douyin is a sister app of news platform Toutiao (owned by Bytedance), which was recently criticized by authorities for hosting inappropriate content. The company then vowed to hire 4,000 additional censors. Its recent new guidelines may be a sign that the company is not taking any risks in getting more warnings from authorities in hyping up subcultures or "vulgar content."
Despite the Douyin ban, hashtags relating to the pig have not been censored on Weibo, and if all goes as planned, Peppa will have her own theme parks in China opened in 2019 in Beijing and Shanghai, just before the Year of the Pig.
"I don't know what all this shehui is," another commenter said: "I just think Peppa is a cute pig."
Watch the What's on Weibo segment on BBC World Update on this issue here:
By Manya Koetse
Follow @whatsonweibo
Spotted a mistake or want to add something? Please let us know in comments below or email us.
Directly support Manya Koetse. By supporting this author you make future articles possible and help the maintenance and independence of this site. Donate directly through Paypal here. Also check out the What's on Weibo donations page for donations through creditcard & WeChat and for more information.
©2018 Whatsonweibo. All rights reserved. Do not reproduce our content without permission – you can contact us at info@whatsonweibo.com.
Why Paint Buckets Are This Spring Festival Travel Season's Hottest Item
Spotted at train stations and bus terminals: this Spring Festival travel season's 'magical object' is a plain paint bucket.
Spotted during the first days of the Spring Festival travel season: paint buckets. Why are so many people bringing plastic barrels with them on their travels home for the Chinese New Year?
During Chinese New Year, also known as Spring Festival, China's urban areas gradually become more deserted as people return to their native provinces and hometowns to celebrate the new year with their family and friends.
Many of those returning home are migrant workers, who struggle to make money all year long and often only return home during the Spring Festival.
'Chunyun' (春运), the Chinese term for the passenger transportation around Chinese New Year, is the biggest annual mass migration of the world. The travel season has kicked off this weekend and will last until approximately March 12. About 2.98 billion trips are expected to be made during the chunyun, Chinese state media reports.
With so many people on the move, it is easy to detect what objects and products are the trend or the 'chunyun magical tool' (春运神器). After the travel pillow with earphones, or the underwear with money pockets, this season's hot item is the paint bucket.
After one netizen named 'Little Grass' (@小小草) first noted the trend, various (media) accounts on Weibo, such as that of the Communist Youth League Shanghai, have starting reporting about it; the paint bucket has become such a popular product that some people are even taking more than two dozen with them.
Travelers have discovered that the big, plastic, empty painting buckets are very useful both during their travels and back home. As stations, trains, and buses get overcrowded during the chunyun, it is often impossible to find a seat – the paint buckets serve as an excellent 'stool', or as a 'table'.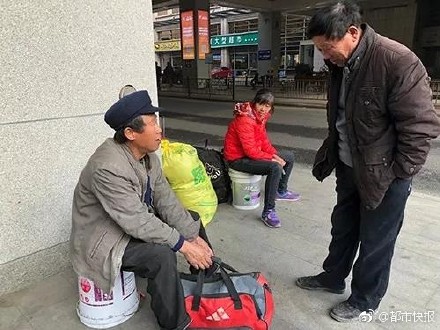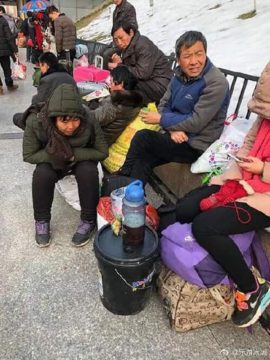 The buckets are also a solid and easy-to-carry 'trunk' to hold traveler's articles during transit. They're especially popular to put eggs in – because they won't break as easily in the bucket – or to transport large volumes of rice.
Plastic buckets are also a popular item to bring home to the rural areas because they can be used to store (animal) food and feed the pigs or to hold liquid to water the crops.
Because the buckets are cheap, light, and easy to stack, people can bring home many of them – enough to give away to family members and neighbors in their hometowns.
On Weibo, the latest paint bucket trend has set a discussion in motion, receiving thousands of comments.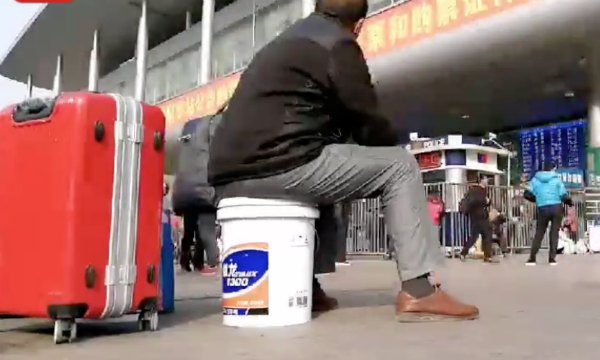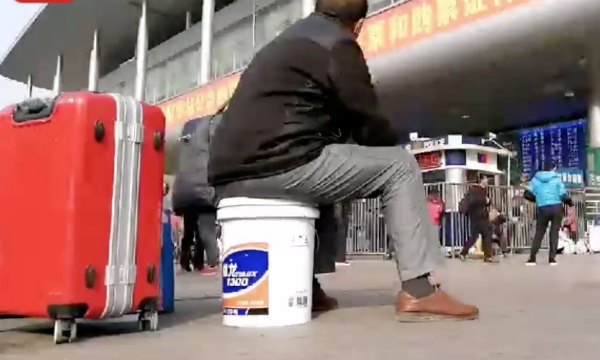 "These buckets are strong and practical, my family uses them as garbage bins," one commenter writes. Other people praise the multifunctional item for being eco-friendly in its re-use.
Some people note that the bucket trend is nothing new: "My dad has been using them for years."
"Nothing but good stuff to say about these buckets," one other person says: "They're durable and will last for years!"
By Manya Koetse
Follow @whatsonweibo
Spotted a mistake or want to add something? Please let us know in comments below or email us.
©2018 Whatsonweibo. All rights reserved. Do not reproduce our content without permission – you can contact us at info@whatsonweibo.com.