Woman's "Go Back to China!" Rant Draws Mixed Reactions on Weibo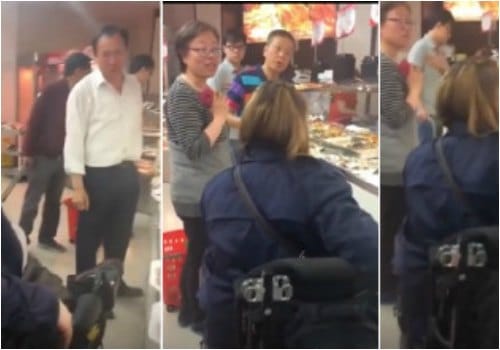 A video that shows a woman in Toronto telling Chinese shop asssistants to "go back to China" for not speaking English is widely discussed on Chinese social media. Anti-Chinese or anti-Asian racism has become a recurring topic of debate on Weibo recently.
Over the past week, the video of a woman berating employees at a Chinese shop in Toronto for not speaking English has gone viral on Facebook. The video was posted on June 2 by a teenager named Frank Hong. The video has received over 1,3 million views on Facebook and over 126,000 views on YouTube.
"This is Canada, English-first country," the woman tells the staff: "If you're gonna work here, it is the law to know English."
Several media point out that, according to the Official Languages Acts, there is actually no law requiring private workplaces to employ English speakers. Only employees at federal institutions need to provide service in French or English.
"There are so many foreigners living in China who do not speak a word of Chinese!"
"It is the law to know English, and you know that," the woman continues in the video. When other customers offer the woman to translate for her ("It's okay, we can help"), she says: "I would like to buy food, but these people should speak (..) It's not okay that you can help."
The original video, posted by Frank Hong.
Her rant continues: "All these people working here, the law states you need to speak English. If not, then go back to China."
Earlier last week, the video was also shared on Chinese social media (with Chinese subtitles) by various media. It received thousands of shares and mixed comments from Chinese netizens.
On Weibo, many commenters respond with anger and sarcasm. One person said: "So now we can also start telling foreigners in China 'you're in the Celestial Empire, now you need to speak Mandarin'."
"There are so many foreigners living in China who do not speak a word of Chinese!", a typical comment said.
"This woman is just making trouble for no reason. This is probably a Chinese shop that mainly has Chinese customers, so the staff doesn't speak English. She could just get another customer to help her order. If she doesn't like it, she shouldn't go there."
"If this is required by law, then she is right."
But there were also many netizens who showed some understanding from the woman. Most Chinese media outlets sharing this video did not mention anything about the woman's false claims regarding the requirement to speak English in Canadian shops; many netizens assumed her claim was right.
"If this is required by law, then she is right," many wrote.
"What kind of law is this, isn't this foolish?" some wondered.
"These are shop assistants, and language is the most important part of their service. Even if this is in a Chinese area, it is still Canada," one comment said.
"I think the media hyped this a bit," one person wrote: "And I don't understand Canadian law. But suppose you want to pay at the supermarket and there's only a foreigner speaking French, what would you do? This woman should not act so rude to the cashier, but should find the person in charge of the supermarket instead. Her main idea is right, but she has a problem with her character."
"One word says it all: Asian."
Recently, the discrimination of (ethnic) Chinese and Asian people in western countries have often become trending topics in China. In April, the removal of a passenger from an overbooked United Airlines flight sparked outrage worldwide, but especially stirred controversy on Chinese social media for its alleged racist motives.
The concerning passenger, Dr. David Dao, was initially thought to be Chinese-American. He was later was confirmed to be Vietnamese-American. The US-Chinese comedian Joe Wong connected the incident to racism against Chinese on his Weibo post, which received over 15,000 shares.
Another 2017 incident that sparked anger was that of a Korean-American woman whose Airbnb stay was abruptly canceled by her host just minutes before arriving. The host, who has since been banned, texted: "One word says it all: Asian."
The woman's tearful video report soon also made its rounds on Sina Weibo.
A month earlier, in March of 2017, a video of a woman hitting a Chinese man on a New York bus also made headlines. The woman reportedly said "I hate Chinese people."
In May, Argentina international soccer player Ezequiel Lavezzi was slammed over a photograph in which he does a slanted eyes pose. The soccer star plays for Chinese club Hebei China Fortune. He later apologized for the picture.
By Manya Koetse
Follow @WhatsOnWeibo
©2017 Whatsonweibo. All rights reserved. Do not reproduce our content without permission – you can contact us at info@whatsonweibo.com.
Dutch Vlogger Discovers Her Boyfriend's Photo on a Chinese TV Drama
Dutch vlogger Rianne Meijer was surprised to discover her boyfriend being somebody else's lover in this Chinese television drama.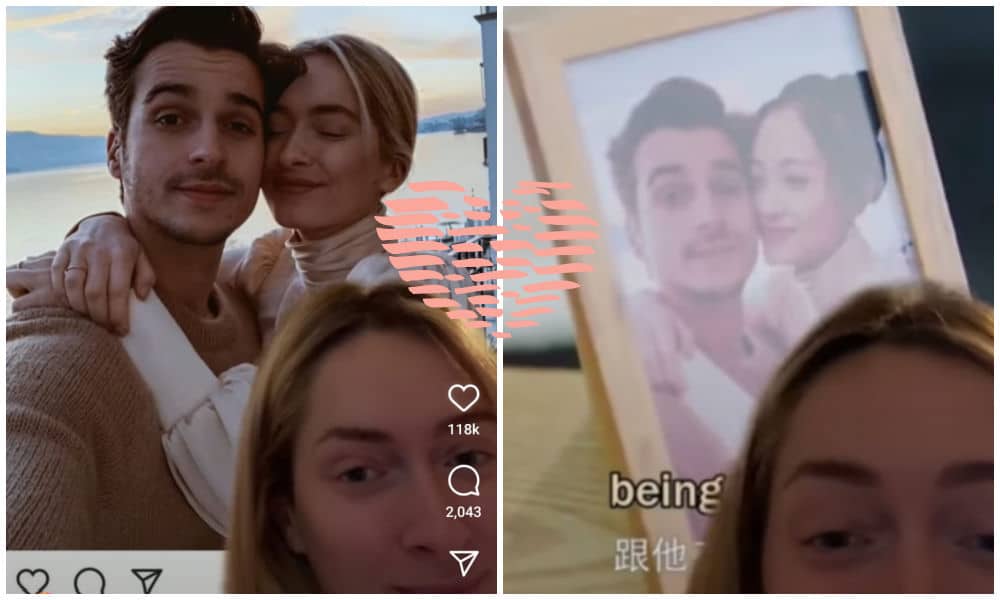 The Dutch influencer Rianne Meijer has gone viral in the Netherlands and on Chinese social media after she posted a TikTok video in which she shared the discovery of her boyfriend's photo in a Chinese TV drama.
"Remember this picture? This is a picture that I posted with my boyfriend a while ago," Rianne says in the TikTok video, then showing a scene in Chinese TV drama in which a photoshopped photo of Rianne's boyfriend is featured.
Although Rianne stood next to her boyfriend in the original photo, her face was replaced in the photoshopped edition featured on the Chinese TV drama.
"They look good together, it's fine!" Rianne jokingly responded to the scene.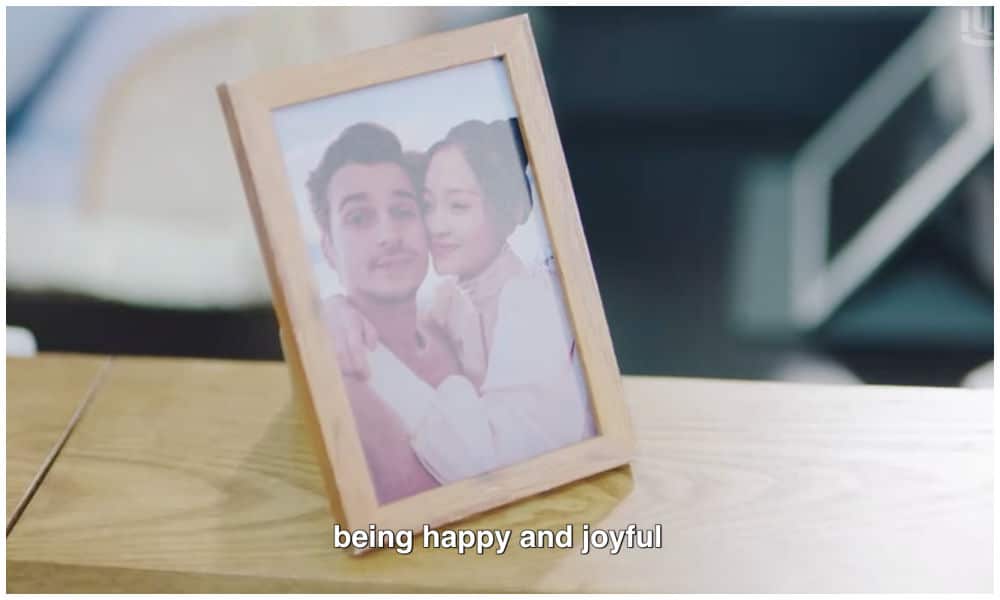 Rianne Meijer is an online influencer and YouTuber with some 1.5 million fans on her Instagram. She is known for often posting funny videos and photos, sometimes together with her boyfriend Roy.
The scene featuring Roy's photo comes from the Chinese TV drama Summer Again (薄荷之夏), which premiered on iQiyi in the summer of 2021.
The scene shows a lady named Mi Ya (played by actress Li Borong 李柏蓉) talking about her relationship with a man named 'Andre.'
On the Chinese social media site Weibo, many netizens found the incident "embarrassing" and did not understand why the staff would just steal someone's portrait: "Couldn't the production team even find a foreign guy to take a picture?"
Others also thought the incident was very funny: "This is the reality of our global village. You'd think nobody would find out, but it's really not so secret."
According to Rianne's most recent Tiktok post update, the show's production staff has since sent her an apology. She also writes it's "all good," adding: "They are so sweet and this gave us a good laugh."
The Dutch online influencer Rianne Meijer recently discovered a photo of her boyfriend was used in a Chinese TV drama. They photoshopped Rianne out and instead featured actress Li Borong. Rianne's boyfriend is supposed to be a foreign guy named "Andre" in the series 😂 pic.twitter.com/5kF7mMRJmA

— Manya Koetse (@manyapan) October 16, 2021
By Manya Koetse
Spotted a mistake or want to add something? Please let us know in comments below or email us. First-time commenters, please be patient – we will have to manually approve your comment before it appears.
©2021 Whatsonweibo. All rights reserved. Do not reproduce our content without permission – you can contact us at info@whatsonweibo.com.
'Anti-Square Dancing Device' Goes Viral on Chinese Social Media
This tool might be a solution for Chinese residents experiencing 'dancing grannies' noise nuisance.
The keyword is "反广场舞神器" – the tool that helps local residents find some peace and quiet when dancing grannies take over their public squares with loud music.
No matter where you go in China, from megacities to small towns, there inevitably will be a lively square dancing community. Local residents, usually older and retired residents, meet at a public park or plaza to perform synchronized dance routines together while playing loud music. Square dancing (广场舞) usually takes place in the mornings or in the evenings and is generally seen as a cheap way to stay fit and as a nice occasion to socialize with friends and neighbors.
Although most appreciate seeing the local 'dancing grannies,' there are also residents who find their rowdy gatherings annoying. During the time of national exams, for example, stressed-out students sometimes complain that they cannot focus on their studies due to the music blasting from the speakers. There are also others who are bothered by the music of the local dancing seniors.
This week, China's 'dancing grannies' have again become a topic of discussion on social media after a video went viral in which a local resident in Jiangxi uses a special 'anti-square dance tool' to stop the music.
In the video, the man from the prefecture-level city of Yingtan (鹰潭) uses a small tool to mute the speakers of the square dancing group who have gathered below his apartment. The man, located in one of the higher apartments facing the square dancing, points his remote at the speakers and once it stops working, the dancing locals stop their activities and walk up and down trying to find out what is wrong with their music player.
Since the device works from a distance of 50-80 meters, anyone using the tool to stop the music won't easily be discovered by the dancing grannies.
By now, the term 'anti-square dance magical object' ("反广场舞神器") has been making its rounds on social media, with many netizens saying they also want to get this 'magical tool.'
As described by Cnbeta.com, the device actually is just a powerful, long-distance remote control that can cause interference with some speakers.
On Chinese e-commerce platform Taobao, searches for the 'anti-square dance device' currently come up with dozens of results with remote controls, some advertising their product with the slogan: "Say goodbye to disturbance and have your quiet time." Most 'anti square dancing' remote controls are sold for around 250 yuan ($38).
"Finally there's a solution!", some netizens write about the remote control. Others are also happy to discover the device, saying it's the most peaceful way to create some silence when they experience nuisance; some mention that asking the 'grannies' to quiet down only results in being scolded anyway.
Others are jokingly predicting that hot sales of the device might result in a street war between opposing dancing groups silencing each other's speakers.
There are also people who wonder why China's square dancing grannies can't just wear 'silent disco' headphones while dancing.
Some people warn users of the remote control that Chinese seniors will always find a way to continue square dancing: "You do this today, tomorrow they're bringing their accordion!"
By Manya Koetse, with contributions by Miranda Barnes
Spotted a mistake or want to add something? Please let us know in comments below or email us. First-time commenters, please be patient – we will have to manually approve your comment before it appears.
©2021 Whatsonweibo. All rights reserved. Do not reproduce our content without permission – you can contact us at info@whatsonweibo.com.