Chinese 'Scientific' Study Claims Acupuncture Performed on Parents Can Cure Their Children
"How could such a study be published in a renowned scientific publication?," some wonder.
A Chinese study published in a renowned academic periodical has received much online attention this week. The research, that suggests sick children could be cured by performing acupuncture on their parents, has generated waves of criticism – many of those commenting are doctors themselves.
A Chinese academic publication has stirred controversy recently, nearly a year after it was published.
In November of 2017, the Chinese journal Chinese Acupuncture & Moxibustion (中国针灸) published an article titled "Discussion on Quantum Entanglement Theory and Acupuncture" (试论"量子纠缠"与针灸), written by Wang Jun (王军), Wu Bin (吴彬), and Chen Sheng (陈晟), who are affiliated with Beijing's Dongzhimen Hospital and its Beijing University of Chinese Medicine.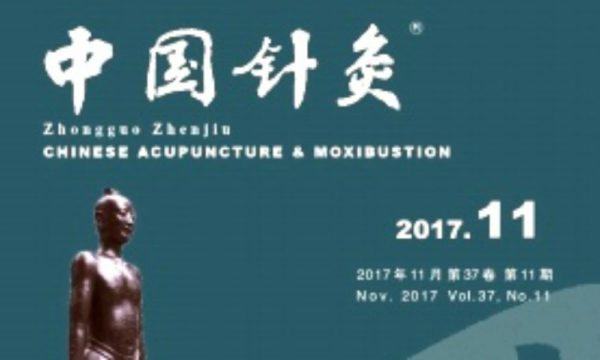 The authors of the study suggest that there is a so-called 'quantum entanglement' between parents and children.
As explained by Science Daily, 'quantum entanglement' refers to the idea that "two particles, no matter how distant from each other in space and time, can be inextricably linked, in a way that defies the rules of classical physics." (Read more on quantum entanglement here).
In the controversial paper, Wang and the two co-authors argue that the characteristics of quantum entanglement are reflected in Traditional Chinese medicine (TCM), acupuncture theory, and clinical practice, and that acupuncture on a parent would theoretically also be able to treat their children; in other words, suggesting that a sick child (or a child in pain) could benefit from a mother undergoing acupuncture. The same principle would apply to sibling relationships.
Author Wang Jun and co-authors describe they have conducted experiments with 15 patients with pain symptoms and their direct relatives to prove their theory; 14 of these patients and their relatives were put in the same room when receiving the acupuncture treatment, while one patient was separated from their relatives when they received the treatment. Upon completion, the results indicated that all patients' pain symptoms were at least somewhat alleviated. In four patients, the pain even disappeared.
The study received online attention when it was discussed on popular Q&A platform Zhihu.com and on a science blog earlier last week (September 14).
"As a doctor, I'm speechless after reading this."
On Zhihu.com, segments of the article were republished online, with the main poster asking: "How should we evaluate the 'Discussion on Quantum Entanglement Theory and Acupuncture' (试论"量子纠缠"与针灸)?"
The question, that was viewed more than 80,000 times, received many replies. One comment from a Beijing medical doctor (verified account) named Dr. Zeng said:
" (..) "As a doctor, I'm speechless after reading this. This was published in the scientific journal Chinese Acupuncture & Moxibustion (中国针灸). Based on what I found online, this magazine was founded in 1981 and falls under the responsibility of the Chinese Science and Technology Association (中国科学技术协会); it's a monthly joint effort by the Chinese Acupuncture Association and the Institute of Acupuncture and Moxibustion of the Chinese Academy of Traditional Chinese Medicine. It is a publication that is at the core of Chinese science and technology, it is a periodical that is at the core of Chinese-language science, and China's scientific databases (..) In other words, it is a very authoritative publication within the domain of acupuncture. Your research has to be quite great in order for it to be published in it."
The full version of the publication can be found in the online China Academic Journals Full-text Database, better known as CNKI (中国知网), a national online database under the lead of Tsinghua University.
Dr. Zeng continues:
"To suggest that when children fall ill, their parents just need to undergo some acupuncture and they'll be fine, because there is 'quantum entanglement' (量子纠缠) among blood kins – saying that acupuncture on the parents is equal to acupuncture on the children -, this is really serious. According to this theory, we might as well cancel pediatrics."
The doctor further reprimands the magazine and the authors for letting such a controversial study enter the publication, and thus international academic databases.
"The only thing that the researchers of this paper prove, is that they themselves need to be treated."
The study, further also criticized on a Science Net blog (where parts of the study were also republished), then started to gain attention on Weibo and other social media platforms, where many popular accounts started spreading the study's findings.
As a result, netizens started ridiculing the "miraculous" theory and let their imaginations run wild about all the future treatment possibilities. One Weibo users jokingly wrote: "This is a nice new way to discover who your real father is. If the treatment on your father doesn't bring about any positive results on you, you might have to talk to your neighbor and let him undergo the treatment instead."
One of the most popular Weibo comments said: "The only thing that the researchers of this paper prove, is that they themselves need to be treated."
Hashtags such as "Treat the mum with acupuncture if the child gets sick" (#孩子生病扎他妈治疗#)received more than four million views at time of writing.
The research also received attention in Chinese newspapers and online media, where reporters asked other scientists to comment on the controversy.
In an interview in the Science and Technology Daily (科技日报), Zhang Wenzhuo (张文卓), an associate researcher at the Institute of Quantum Information and Technology Innovation of the Chinese Academy of Sciences (中国科学院量子信息与量子科技创新), said that the theory presented by Wang Jun and his co-authors is a "very irresponsible abuse of the quantum theory."
"It is swindlers such as these who have destroyed TCM."
Since the research has gone viral on Chinese social media, Beijing Dongzhimen Hospital has responded to the controversy from its Weibo account (@北京东直门医院) with an official statement.
The statement confirms that the authors of the publication are affiliated to the Dongzhimen Hospital of the Beijing University of Chinese Medicine, and says that the hospital has let other experts look into this research.
"After getting an understanding of the situation and closely examining the paper," they write: "we believe that the theory belongs to the authors' individual thinkings which they based on connected theories and phenomenon (..)", and that this particular theory "is not instructive for clinical medicine."
One of the most popular comments replying to the statement comes from a Suzhou doctor in internal medicine (verified account), who says: "In all seriousness, this is some serious nonsense ("一本正经的胡说八道")."
Many people also take this research as an opportunity to criticize Traditional Chinese Medicine. "Traditional Chinese Medicine are a national treasure, but too many people use it to cheat on others," one another commenter writes. "It is swindlers such as these who have destroyed TCM," another person replies.
Amidst all condemnation of the research, there are some voices on Weibo who are pleading for people to look deeper into the research before attacking it. Others also respond to those saying that Traditional Chinese Medicine are not scientific, saying: "First, make sure you clearly understand what science is."
According to Chinese online media outlet The Paper, the study's authors have not responded to any requests to comment on the controversy over their theory.
By Manya Koetse and Gabi Verberg,
with contributions from Miranda Barnes
Follow @whatsonweibo
Featured cartoon published by Beijing News in response to the study, by illustrator Liu Jun 刘俊.
Spotted a mistake or want to add something? Please let us know in comments below or email us.
©2018 Whatsonweibo. All rights reserved. Do not reproduce our content without permission – you can contact us at info@whatsonweibo.com
Chengdu Bans 22 Dog Breeds – Owners Need to Find a "New Home" for Their Pet
What breed is that doggy in the window? Chengdu bans 22 breeds in the city's big districts.
The ban on 22 dog breeds in the city of Chengdu, including the common Chinese rural dog, has sparked anger among many Chinese netizens on social media.
Starting from November 16, the city of Chengdu will ban a total of 22 dog breeds in several restricted areas in the city, which includes major Chengdu districts such as Wuhou, Chenghua, Jinniu, and Jinjiang.
The banned breeds are mostly larger dogs, or those known for their sometimes aggressive nature. The banned dogs breeds include the German Shepherd, Staffordshite Terrier, Mastiff, Bull Terrier and Pitbull Terrier, Akita, Newfoundland, Great Dance, and others (see full list here). The list also includes the common Chinese rural dog.
The hashtag "Chengdu Cleans Up Dogs" (#成都清理禁养犬#) had over 330 million views on Weibo at time of writing, making it the top trending topic of the day.
Earlier this week, Chengdu Expat already wrote about the new measures, which reportedly are implemented to "create a civilized and hygienic environment," and to push pet owners to register their dogs.
GoChengdu also warned pet owners that if they live in a restricted area and their dog belongs to the banned breeds, they need to find a new home for it (in an unrestricted area) before November 16.
Chengdu Expat also recommends pet owners to make sure their dogs have the right vaccinations, and to keep their pet passports with them at all times.
On Weibo, many netizens are dismayed with the recent measures. "They shouldn't ban the dogs, they should educate pet owners," many commenters say.
There are also commenters, however, who say they support the new crackdown on bigger dog breeds, saying it protects people and makes the city a safer place.
The past year has seen many incidents with dogs making headlines in China. In late October, two incident of (unleashed) dogs attacking people in the streets, leading to serious injuries, went viral on Chinese social media – also leading to more people calling for better dog regulations in China.
In the city of Wenshan, dog owners were recently banned from walking their dogs on the street between 7am and 10pm each day, and Hangzhou has also implemented new measures to "clean up uncivilised dog-keeping behaviour"
One of the most discussed things within this topic is the Chengdu ban on the Chinese common dog, that is listed with the other 21 banned breeds. "We're not even allowed to raise our own Chinese dogs!", many say: "What did the common Chinese dog ever do wrong?"
"Today is a sad day," one Weibo user wrote: "Reading about the Chinese rural dog becoming a banned dog makes me cry."
Other netizens are also emotional about the new measures, writing: "They are basically asking us to 'dispose of' our own family members."
By Manya Koetse
Follow @whatsonweibo
Spotted a mistake or want to add something? Please let us know in comments below or email us.
©2018 Whatsonweibo. All rights reserved. Do not reproduce our content without permission – you can contact us at info@whatsonweibo.com
Where Do the Tallest People in China Live?
From north to south, it's a world of difference.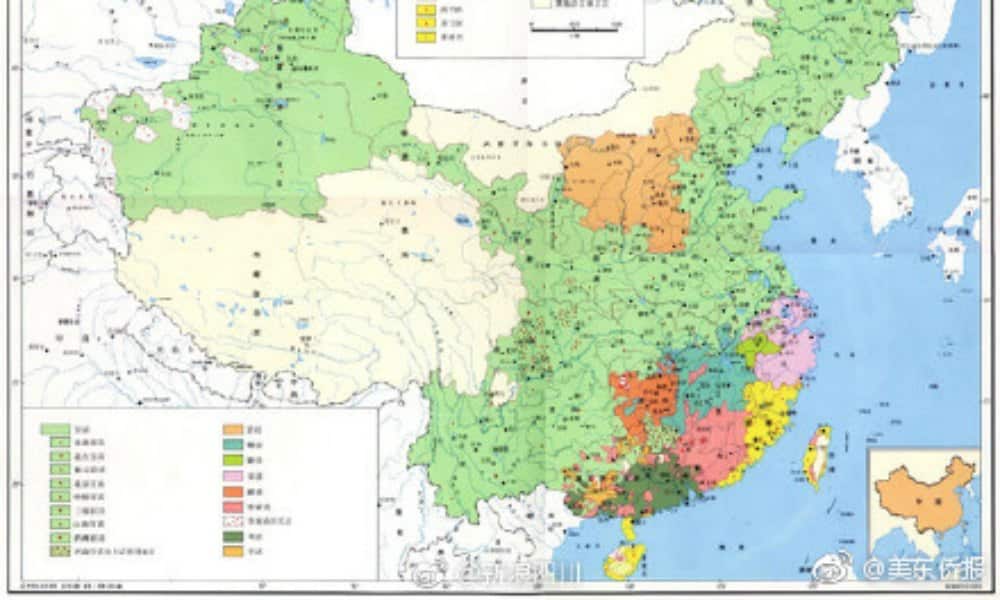 A physical anthropological study on height recently became a topic of discussion on Weibo: where in China are people tallest, and where are they the shortest?
A recent study ranking the average height of people living in various Chinese cities has triggered some discussions on social media.
The study, that was conducted by research teams from institutes in Tianjin, Inner Mongolia, and Jinzhou (China Institute of Physical Anthropology) establishes the average height of men and women between the ages of 22-40 from 31 different cities in 22 provinces around China. The outcome of the study indicates that China's tallest people live in the more northern regions.
Specifically, China's northern provinces of Liaoning and Jilin are home to the tallest people in the country; on average 173.45 cm for men and 160.52 cm for women. Jiangxi, Sichuan, and Hunan inhabit the shortest people on average (165.59 for men and 155.06 cm for women).
In the study, one possible reason for the height disparity from north to south is due to latitude. As the latitude increases, so does the average height throughout the provinces. Another reason is the quality of life and economic development in various areas.
According to LiveScience, the tallest men in the world live in the Netherlands (183 cm on average), whereas the tallest women come from Latvia (170 cm). Even the people from China's southern provinces are still much taller than the average height of those living in the country with the shortest people; the shortest men in East-Timor have an average height of 160 cm, and women in Guatemale have an average height of 149 cm.
On Weibo, reactions to the study results are nevertheless mixed, with some netizens saying they don't trust its outcomes. Many people share their home province and personal height in hopes to prove the results are flawed – some also include the height of family and friends.
One netizen even introduced his own theory stating, "If you look at the CBA, you will see the tallest players are always from Shandong."
Other commenters express their sympathies to the provinces where people are shortest. One commenter wrote, "Guangdong, height is no match to money" while another one claims that "great talent is the real measure of height."
Meanwhile, some comment sections on the topic seem to have turned the discussion into a dating pool. "I'm 180 cm, and looking for a girlfriend," one male commenter writes.
Top 5 tallest cities:
Jinzhou (Liaoning Province): 173.45 for men, 160.52 for women
Yushu (Jilin Province): 172.19 for men / 159.75 for women
Huai'an (Jiangsu Province): 172.19 for men / 159.15 for women
Haerbin (Heilongjiang Province): 172.05 for men / 160.34 for women
Baoding (Hebei Province): 170.88 for men / 159.36 for women
By Ryan Gandolfo
Follow @whatsonweibo
Spotted a mistake or want to add something? Please let us know in comments below or email us.
©2018 Whatsonweibo. All rights reserved. Do not reproduce our content without permission – you can contact us at info@whatsonweibo.com.