Chinese Media Ascribe 'Traveling Frog' Game Hype to China's Low Birth Rates
Is the Traveling Frog more like a husband or like a baby? It's a topic of debate on Weibo.
The Japanese mobile game 'Traveling Frog' is a hit among young working – mainly female – adults in China. According to various Chinese media, the 'virtual frog' fills a void in a society that faces year-on-year declining birth rates.
"Has your frog returned home yet?" – it is a somewhat odd question that has become normal since the 'Traveling Frog' (旅行青蛙/旅かえる) mobile game has become all the rage in China.
In the Traveling Frog game, that is now dominating China's online mobile gaming charts, players have to help a little frog prepare for his travels across Japan.
The app is characterized by its unique design and revolves around a frog who lives in a stone cave and goes on frequent trips. Once he goes traveling, the frog comes back with local delicacies and snapshots of his adventures – but players are never sure how long their virtual friend stays away from home.
With its cute design and stress-free strategy, the hype surrounding Traveling Frog is somewhat comparable to that of the Tamagotchi in the 1990s and early 2000s. The frog, which players can give its own name, is like a mobile cyber pet that players have to keep an eye on and take care of.
Although the game was initially meant for young girls, it is now a hit amongst young working adults, mainly women.

A Virtual Baby

Over the past week, various Chinese media outlets have connected the success of the game to China's low birth rates. Caijing.com writes: "Facing higher house prices, intensive jobs, the collapse of the [hierarchical] pyramid family structure, and huge medical and educational costs, we can no longer deny the reality that more and more young people are choosing not to get married and not to have children. And 'nursing a frog' is one kind of psychological substitute for 'nursing a baby.'"
The news site reports that the obsession of some people over their frog is comparable to a parent's worries over a child; players are so upset when their frog does not return home during the night, that they cannot sleep.
Despite the shift from China's One Child Policy to the Two Child Policy, China's birth rates have been declining year-on-year; 17.23 million newborns were added to China's population last year – 630,000 less than the year before.
China News also reports about the deep attachment some players show for their virtual pet, and suggest that the Traveling Frog is a "low-cost way" in which people can "fill an emotional gap" in their lives.

Baby or Husband?

The suggestion that the virtual frog is like a baby has stirred discussions on Weibo about the matter, with some wondering if the frog really is like a baby, or if he is more like a friend, partner, or husband; the matter in itself has become an online squabble between netizens and media.
According to gamer's platform 17173 (@17173游戏网), the designer of the game, Mayuko Mura (村真裕子), recently refuted the idea that the traveling frog is like a child. In an interview, she said: "For Japanese players, the frog is actually more like their husband, who goes on business trips and then comes home with some local specialties and photos."
Many Chinese netizens were not too happy with the explanation. "If my husband would stay away a night and a day, I'd be infuriated!", some said. "So now you're telling me I'm raising a guy?!", others commented.
The interview even led some people to wonder about the butterfly that is often depicted on the snapshots the frog sends players from his travels, suspecting she represents his mistress.
But according to news outlet Pear Video, Mura's words have been misinterpreted. In a recorded phone conversation, she does say that for many Japanese players, the frog is more like a 'husband,' but that the original intention of the game was never to turn the frog into anything but itself.
"We just want players to freely enjoy the game and turn the frog's role into whatever they want," one of the game's developers told Pear Video.
One author on Weibo (@魔力的真髓) reflects on the idea that the Traveling Frog apparently plays a different role in Japan than in China, and writes: "How comfortable it must be to be a husband in Japan, where you don't have to do anything around the house, your wife serves you, and then you just take off with the things your wife prepared for you, and go out and seek an extramarital affair."
"Whatever, the island nation turns it into a husband, we turn it into a child," one pragmatic netizen concludes. Another Weibo user adds: "What's the difference – husbands nowadays are like babies anyway."
Others commenting on the issue, however, are too occupied with the real important matters: "It's been three days, and he still isn't back," one unhappy commenter writes. Another one has the same worries: "All I want to know is why my baby has gone traveling for a week, and still hasn't come home.."
By Manya Koetse
Follow @whatsonweibo
Spotted a mistake or want to add something? Please let us know in comments below or email us.
©2018 Whatsonweibo. All rights reserved. Do not reproduce our content without permission – you can contact us at info@whatsonweibo.com.
Luo Tianyi and the Booming Virtual Idol Market in China
The virtual entertainment market is exploding in China.
They are featured on China's biggest TV shows and on the covers of fashion magazines: they're virtual idols yet their success is very real.

This is the "WE…WEI…WHAT?" column by Manya Koetse, original publication in German by Goethe Institut China, see Goethe.de: WE…WEI…WHAT? Manya Koetse erklärt das chinesische Internet.

At the Spring Festival Gala of 2021, the Chinese state media's annual televised event that only invites the country's top-notch performers, the virtual idol Luo Tianyi (洛天依) made a guest appearance.
It was a big media moment that showed the growing importance of virtual superstars in Chinese pop culture. Luo's performance was even announced on the show's promo posters, making this the first time ever for a virtual star to be on the show like this.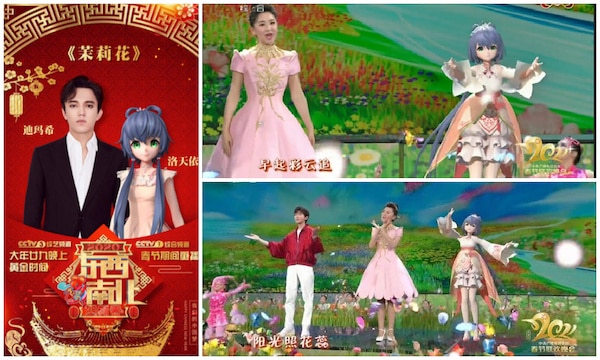 Virtual celebrities such as Luo Tianyi are also called 'vsingers' and often have an enormous fanbase. What is the story behind Luo Tianyi and the boom of virtual superstars in China, leading to the remarkable appearance of a non-human celebrity in the country's biggest mainstream TV show?

Luo Tianyi: The First Chinese Vsinger

Although it was the first time for Luo Tianyi to appear at the Spring Festival Gala, it was not her first big performance. The superstar previously showed up as holograph live at big events such as the Bilibili night, and in 2019 she shared a stage with renowned Chinese pianist Lang Lang.
Such a performance does not come easy. It takes months to design the looks and the moves. The holographic appearance of Luo Tianyi and the spectacular two-hour show took around six months of preparation by around 200 professionals involved in the production of Luo Tianyi.
Luo Tianyi is a so-called 'vocaloid' singer – a Mandarin Chinese language virtual character that was originally featured in the voice synthesizer software called VOCALOID developed by Yamaha, using third parties to create the characters. Vocaloid is a commercial product (released in 2004) with the purpose of enabling users to get a singer for lyrics and melodies without needing to hire an actual human singer.
The Shanghai Henian company collaborated with Tokyo-based Bplats in developing Luo Tianyi. The character was based on the winner of a contest that was organized in support of creating the first Chinese Vocaloid. The real-life singer whose voice was used for the creation of Tianyi is Chinese singer Shan Xin (山新).
Luo Tianyi was officially launched in 2012 as a 15-year-old entertainer and vsinger. By now, she has around five million followers on her Weibo account (@Vsinger_洛天依) where she posts about her performances, with thousands of people liking and sharing these posts.

Virtual Idol Boom: From Japan to China

According to Chinese state media outlet Global Times, 2020 was the year that virtual idols really took off in China, going hand in hand with the growing popularity of livestreaming.
Chinese video-sharing site Bilibili has contributed to the growing success of virtual idols in China. Bilibili is a homebase for many fan communities in China, since it is mainly themed around animation, comic, and games (ACG). It is one of the earliest platforms in China to broadcast virtual idol concerts, and in 2020 it held China's first concert consisting solely of virtual performers under the title 'BML-VR 2020' (link).
The Bilibili concert featured a performance by various virtual entertainers, including the popular Hiseki Erio. Hiseki Erio is not Chinese, but Japanese. So is Hatsune Miki, one of the most famous virtual idols ever.
You could say Japan is the birthplace of virtual idols – a history that goes back to 1996 when Kyoko Date, also known as DK-96 or 'Digital Kid 1996,' made her debut as the first virtual talent.
Virtual idols come in various shapes, forms, and subgenres, and they all have their different background stories. Hatsune Miki was released in 2007 as the embodiment of the Vocolaid software developed by Crypton Future, and then there are the popular virtual Youtubers, 'vtubers', with virtual talent agencies such as Hololive also thriving in Japan.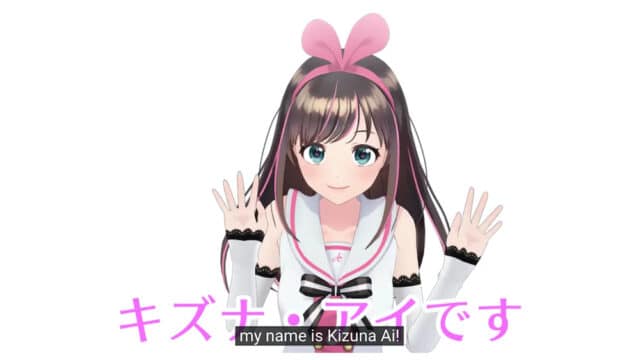 The term 'virtual Youtuber' came with the arrival of Kizuna AI, who posted her first introduction Youtube video in late 2016. Kizuna, who later became a cultural ambassador for the Japan National Tourism Organization, is still considered one of the most popular vtubers on earth.
With the great popularity of Japanese manga and anime on the Chinese market, Japanese virtual idols also gained a strong foothold in the People's Republic since around 2017. Hatsune Miki alone already has over 3,4 million fans on Weibo (@初音未来CryptonFutureMedia).
The virtual entertainment market is now exploding in China, where the online ACG culture is flourishing on Bilibili and beyond.
Since Japanese popular culture products began to gain popularity in China in the early 1990s, there have been various developments that have shown the government's dislike of the 'Japanese cultural invasion' in the country. As a counter-reaction, there has been stronger promotion of the production of made-in-China animations and other ACG products.
While China is seeing a steady release of domestic animated films and series, there is now also a wave of new China-born virtual stars, such as the Bilibili idol Yousa (冷鸢), or Xing Tong (星瞳), a virtual idol from Tencent. Chinese gaming company Papergames made the virtual character Nuan Nuan (暖暖) to also live outside of the gaming world; she is now a singer, a stylist, and a popular fashion ambassador.
There is also Ling (翎), the Chinese virtual influencer who loves Peking opera, tea culture, and calligraphy. Ling, who was created by Next Generation studio and Shanghai AI startup Xmov, appeared on the CCTV show Bravo Youngsters (上线吧华彩少年) and was featured on the cover of Vogue Me in February 2021 alongside actual real-life celebrities.
The number of Chinese virtual celebrities is expected to grow along with the growing market. In October of 2020, the Chinese variety show Dimension Nova (跨次元新星) first aired as a talent show scouting new virtual talent.

Virtual Commercials and Controversies

The growing influence of the virtual entertainment economy and culture in China is becoming more and more noticeable in pop music, commercial culture, and even in the sphere of politics.
Virtual celebrities are so popular that brands are also jumping in on this craze by hiring them as brand ambassadors or by creating their own cyber stars. Tencent's Xing Tong, for example, modeled for Levi's and sportswear brand Li Ning. Nuan Nuan, among others, was featured in a commercial for hair care brand LUX. Luo Tianyi appeared in campaigns for Huawei, Pizza Hut and KFC.
In January of 2021, McDonald's China announced their own virtual idol "Happy Sister" (开心姐姐) as a brand ambassador. They are not the only one: there are over thirty companies in China now using a virtual brand ambassador. The new McDonald's idol was welcomed by Weibo users, where the news of her launch received 200 million views.
The virtual idol influence also became apparent when Japanese 'Hololive' virtual celebrities Akai Haato and Kiryu Coco recently got caught up in a diplomatic row because they referred to Taiwan as a "country" when discussing their YouTube channel analytics during a livestream, leading to controversy among their Chinese fanbase.
In a statement published on Bilibili by Cover (the Japanese company behind the Hololive talent agency that the virtual celebrities in question were under), the agency apologized for what had happened. Nevertheless, both virtual stars involved in the controversy were banned from Bilibili and eventually the entire Chinese Hololive branch was shut down.
This example shows that although virtual idols are generally regarded as a safe option for brands and companies because, unlike real celebrities, they are not likely to get caught up in scandals, it is still possible for them to spark controversy.
Nevertheless, the future looks bright for virtual stars in China with still an enormous market for Luo Tianyi and others to conquer, with plenty of room for growth. From concerts to fashion shows to live streaming channels, from Weibo to Bilibili and beyond, we are bound to see virtual stars increasingly become a part of everyday life in China.
By Manya Koetse
Follow @whatsonweibo
This text was written for Goethe-Institut China under a CC-BY-NC-ND-4.0-DE license (Creative Commons) as part of a monthly column in collaboration with What's On Weibo.
Spotted a mistake or want to add something? Please let us know in comments below or email us. First-time commenters, please be patient – we will have to manually approve your comment before it appears.
Rotten Girls: China's Thriving Online Boys' Love Culture
It is an online subculture that has been around for more than a decade, and it is not likely to die out any time soon.
They are mocked, hated, and misunderstood, yet China's so-called 'Rotten Girls' are at the core of an online subculture that has been thriving for years.

This is the "WE…WEI…WHAT?" column by Manya Koetse, original publication in German by Goethe Institut China (forthcoming), see Goethe.de: WE…WEI…WHAT? Manya Koetse erklärt das chinesische Internet.

China's ever-buzzing social media sphere sees trends, topics, and movements pop up every single day and then fade away quickly when their novelty is gone. But there are some trends that turn into something bigger, bringing forth communities and online subcultures that keep on thriving for years, with the participants building their own spaces in the online environment.
One such space belongs to those who, with some self-mockery, define as "Rotten Girls" (fǔnǚ 腐女), derived from the Japanese fujoshi. In the Chinese context, 'Rotten Girls' are young women with a passion for fictional stories, drama series, and manga (comic books) featuring gay male erotica and romantic relationships called 'yaoi.'
'Rotten girls' do not just consume these stories, primarily written by and for women, they also create and share them with others to discuss.
In Chinese, the gay erotica known as yaoi is also called 'danmei' (耽美) or 'BL' (for 'Boys' Love') – all umbrella terms for contents of male-male homoerotic fiction. The genre plays a major role in various corners of the Chinese internet. It is an online subculture that has been around for more than a decade, and it is not likely to die out any time soon.
Media and technology both play a big part in the sharing of fǔnǚ fantasies. These fantasies can range from boys holding hands to more pornographic ones, but the main point of the imaginary is love and intimacy (Galbraith 2011, 213).
Always Another BL Trend
There is always something different trending in the world of Rotten Girls. This summer, for example, the release of the Japanese 18+ games 'Lkyt' by BL game brand Parade received a lot of attention. A previous game by Parade, 'Room No. 9,' is also still popular among BL fans in China. The game revolves around two young men, long-time friends, who get locked inside a room where they are subjected to a behavioral analysis experiment. The two have to make some taunting decisions, including possibly being forced into sexual activity with each other, in order to make it out alive.
Another major topic that went trending within the Rotten Girls community some years ago, even attracting the attention of western news media, was the British crime drama Sherlock. Many Chinese viewers in the BL scenes were convinced that detective Sherlock Holmes (played by Benedict Cumberbatch) and his sidekick Watson (Martin Freeman) were not just professional partners, but a romantic couple. This practice of imagining a relationship between two characters is also known as 'CP,' an abbreviation for "coupling" or "character pairing."
The ambiguous relationship between Holmes and Watson – and the very fact that they are not explicitly homosexual – suits the fantasies harbored by China's fǔnǚ. There are countless examples of how BL fans photoshopped Sherlock images into homoerotic scenes, making up their own stories and endlessly discussing the relationship between Holmes and Watson.
BL fans are active in various online spaces. There are Rotten Girls communities on Chinese literature websites, discussion boards, and on ACG-focused platforms such as Bilibili (ACG is a popular abbreviation of "Anime, Comic and Games"). Boys' Love is practically everywhere: short stories, web novels, manga, anime, games, and series are all actively created, consumed, and shared within the BL fandom.
The Chinese Jinjiang Literature City site (1998) is one of the earliest and most influential websites for the danmei genre, where some top channels receive millions of clicks. The Chinese web novel author 'Priest' is among one of the most successful authors (some translations in English can be found here).
But besides the special BL fiction forums, there are also many fǔnǚ accounts on the more mainstream social media platforms such as WeChat and Weibo. Under Weibo hashtags such as "Fǔnǚ Daily" (#腐女日常#), "BL Webtoons" (#bl条漫#), "BL Manga" (#bl漫画#), "Original Danmei" (#原创耽美#), and many more, Rotten Girls discuss their favorite danmei works and the latest news on a daily basis.
Although the Rotten Girls have been increasing their sphere of influence, it hasn't been without controversy. Not only are they often looked down upon for their love for male homoeroticism, some LGBT people also criticize them for silencing the voices of actual gay men or erasing real-life gay experiences.
From Japanese Toy Boys to Chinese Danmei
Where did this all begin? China's BL subculture finds it roots in Japan. The popularity of danmei came up with the growing influence of Japanese popular culture in China.
In the early 1990s, Japanese manga and anime titles started flooding the Chinese market, often as unauthorized (pirated) copies. With this wave of Japanese entertainment products hitting the Chinese market, there were also those belonging to the genre of BL.
In Japanese fiction and manga, the theme of male-male romance intended for a female audience emerged as early as the 1970s but did not really rise to popularity until the early 1990s, when Japanese mainstream media saw a 'gay boom' and representations of male homosexuality became in vogue.
The year 1993 truly was a 'gay year' in the Japanese media and entertainment industry. In "Producing Gayness" (1997), Sho Ogawa describes how one Japanese magazine even offered readers a "Gay Toybox": full color paper gay dolls to cut out, including matching clothes from jackets to sports uniforms and even leather bondage gear. Instructions that came with the paper dolls encouraged readers to play with them, "give them a lovely name" and "imagine a campus love affair" between them.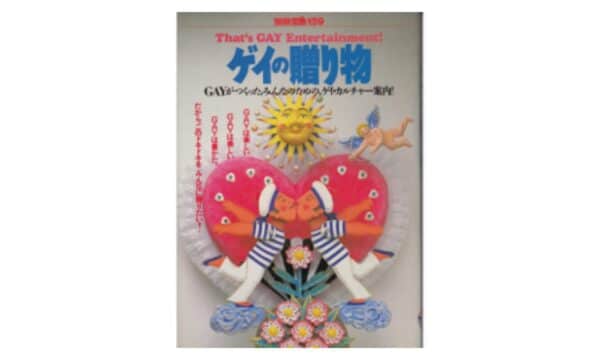 It was also in this same year of 1993 that many Chinese young women first discovered the genre of Japanese Boys' Love, mainly through the dissemination of pirate manga, novels, and magazines in Chinese bookstores.
Throughout the years, the Chinese genre of danmei has become much more than just an imported entertainment genre from Japan, and it is also somewhat different from the subgenre of 'slash fiction' in the West.
Danmei literally means "to indulge in beauty," and it has developed its own characteristics, taking a predominantly literary form while also strongly resonating with Japanese visual culture (Madill et al 2018, 5). Since the first Chinese BL-focused monthly magazine appeared in 1999, the genre has mixed with various local and other foreign media and celebrity cultures (e.g. that of South Korean and Thailand), and has become a truly Chinese fan culture phenomenon (Chen 2017, 7; Yang & Xu 2017, 3).
Safe, Subversive, and Pure Love
Those outside the danmei subculture often wonder what makes 'Boys' Love' so appealing to so many young women. There are various explanations and interpretations of why female fans enjoy writing and reading about male homoeroticism.
Chen Xin, who studied the topic of Boys' Love at the University of British Columbia, offers "safety" as one explanation for the popularity of danmei, as it gives its readers, mostly straight women, the freedom to fantasize in a way that is removed from their own romantic lives. This is also reiterated by other scholars, who argue that BL provides a safe fantasy where female fans can avoid the objectification of women while exploring the boundaries of their own sexuality.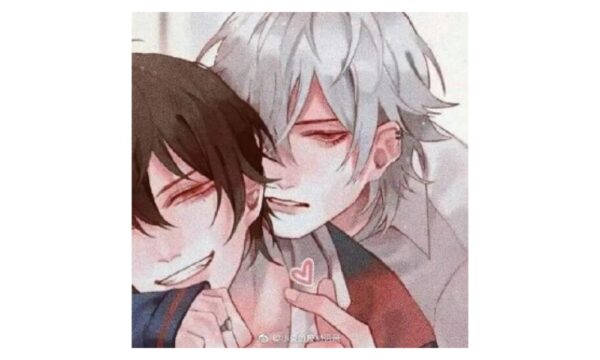 The concept of 'pure love' is one of the funü's greatest attraction to BL. According to them, it is the most romantic type of love because it transcends the boundaries of gender. The male protagonists in these stories do not identify as gay, but fall in love with other men nevertheless. "It doesn't matter if you are male or female, I just love you" and "It's not that I am gay, I just love a man" are classic sentences within Rotten Girls' fiction (Dai 2013, 34).
Zhang Chunyu (2016) also highlights the genre as an outlet for female writers and readers to explore sexuality and pleasure in a "subversive" way. Rotten girls position males as the objects of female desire, and in doing so, they challenge traditional gender stereotypes and appreciate gender fluidity.
China's Rotten Girls subculture is also 'subversive' in another way. Because of its focus on homosexuality and eroticism, danmei fandom is subject to online censorship. According to China's cyberspace regulations, online content should adhere to the "correct political direction" and "strive to disseminate contemporary Chinese values." Over the past few years, there have been various moments when displays of homosexuality were targeted by censors.
An anti-pornography campaign of 2014 resulted in the shutdown of hundreds of websites and social media accounts. Throughout the years, dozens of danmei authors have been arrested and many sites were closed or deleted for creating and distributing homoerotic content (Chen 2017, 9; Madill et al 2018, 6; Zhang 2016, 250).
Despite the strict internet control, fǔnǚ and BL content are still going strong. In order to circumvent censorship, the words and images used are often coded or nuanced enough not to get deleted – but BL fans will still understand and enjoy the subtext.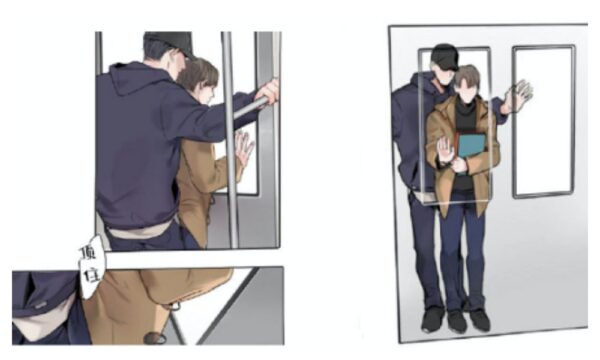 Over the past years, China's Rotten Girls have grown from a niche community to a force to reckon with on the Chinese internet. They have become a phenomenon that is often discussed in the media and is even researched by many academics.
"We've become professionals now," one 'Rotten Girl' joked on Weibo recently.
Another commenter replied that the rise and possible fall of the danmei community is, eventually, intrinsically linked to how much room is given by China's internet regulators. Although the past decade has demonstrated that Rotten Girls are not easily scared away by censorship and shutdowns, their future eventually does depend on the online accessibility to BL media and forums.
"If there is no relaxed online environment, it doesn't matter how professional we are," one commenter writes: "We might come to a standstill."
What the future will hold for China's Rotten Girls remains to be seen. Whether met with controversy or censorship, for now it seems impossible to put the Rotten Girls back into the closet they came from.
By Manya Koetse
Follow @whatsonweibo

This text was written for Goethe-Institut China under a CC-BY-NC-ND-4.0-DE license (Creative Commons) as part of a monthly column in collaboration with What's On Weibo.

References
Chen, Xin. 2017. "Boys' Love (Danmei) Fiction On The Chinese Internet: Wasabi Kun, The Bl Forum Young Nobleman Changpei, And The Development Of An Online Literary Phenomenon." MA Thesis, University of British Colombia https://www.semanticscholar.org/paper/Boys%27-Love-(Danmei)-fiction-on-the-Chinese-internet-Chen/63e7b494653bc1d849461b7a8f3d57aad05be452 [Aug 30, 2020].
Cohane (阿扣-绝赞爬墙中). 2020. "第二章 中国内地BL文化发展历史整理 [Part Two: A History of Development of Mainland China BL Culture Development]" (In Chinese). Weibo Article, Aug 8, https://weibo.com/ttarticle/p/show?id=2309404536531036799045 [Aug 26 2020].
Dai, Fei 戴非. 2013. "腐女心理 [Funu Psychology]" (In Chinese). 大众心里学 Popular Psychology (12): 34-35.
Galbraith, Patrick W. 2011. "Fujoshi: Fantasy Play and Transgressive Intimacy among "Rotten Girls" in Contemporary Japan." Signs 37 (1): 211-232.
Larigakis, Sophia. 2017. "Boys' Love: The Gay Erotica Taking China by Storm." Sophialarigakis.com, Nov 6 https://www.sophialarigakis.com/writing/boys-love-china [Aug 29, 2020].
Madill, A., Zhao, Y. and Fan, L. 2018. "Male-male marriage in Sinophone and Anglophone Harry Potter Danmei and Slash." Journal of Graphic Novels and Comics, 9 (5): 418-434.
Ogawa, Sho. 2017. "Producing Gayness: The 1990s "Gay Boom" in Japanese Media." PhD Dissertation, University of Kansas.
Yang, Ling and Yanrui Xi. 2016. "Danmei, Xianqing, and the making of a queer online public sphere in China." Communication and the Public 1 (2): 251-256.
Yang, Ling and Yanrui Xu. 2017. "Chinese Danmei Fandom and Cultural Globalization from Below." In: Lavin, Maud, Ling Yang, and Jing Jamie Zhao (eds). 2017. Boys' Love, Cosplay, and Androgynous Idols – Queer Fan Cultures in Mainland China, Hong Kong, and Taiwan. Hong Kong: Hong Kong University Press, page 3-20.
Zhang, Chunyu. 2016. "Loving Boys Twice as Much: Chinese Women's Paradoxical Fandom of "Boys' Love" Fiction." Women's Studies In Communication 39 (3): 249–267.
Spotted a mistake or want to add something? Please let us know in comments below or email us. First-time commenters, please be patient – we will have to manually approve your comment before it appears.