The Lianghui "Question-Asking Bitch" Incident: Eye-Rolling Journalist Goes Viral on Weibo
One moment during a media conference of China's Two Sessions sparked the "Question-Asking Bitch" (提问婊) controversy and is generating dozens of memes.
A remarkable moment during a media conference of the 13th National People's Congress has ignited a social media storm. On the morning of March 13, a female journalist attracted the attention of Chinese netizens when she disapprovingly glanced at the woman next to her posing a question, and then rolled her eyes (see here).
The incident sparked online discussions and a 'human flesh search' into the matter, with people wondering who the two female journalists are and what the story behind the moment is.
The blue dress journalist named Liang Xiangyi (梁相宜) works for the Shanghai-based financial media outlet Yicai.com (第一财经), whereas the reporter in red (Zhang Huijun (张慧君) works for a US-based news media channel named AMTV (全美电视台).
The moment happened during the National People's Congress press conference when journalists are expected to ask short and concise questions. When the AMTV reporter poses her question relating to China's One Belt One Road initiative in a somewhat stylized and long-winding way, it apparently greatly annoys the Yicai reporter, who then cannot contain her contempt for her colleague.
In screenshots of an Yicai chat group later leaked online, one colleague told Liang Xiangyi that her eye-rolling moment was broadcasted live, to which she replied: "Because the woman next to me was being an idiot."
Screenshots of a WeChat conversation between reporter Zhang Huijun and a friend also made it online, with Zhang commenting: "What the heck was she doing looking at me like that?!"
The scene made the term 'Question-Asking Bitch' (提问婊) emerge on Chinese social media to make fun of self-important women working in the media industry. It also launched the term 'Lianghui Elegant Sister' (两会气质姐), which is a nickname Zhang Huijun uses for herself on WeChat and Weibo.
"Today these two beautiful women are breaking the internet – red or blue, which one do you like more?"
Some people from Chinese media circles spoke negatively about both reporters in their Weibo posts. Guangzhou Daily staff member Dai Bin (@戴斌) commented: "This is a serious occasion, and people have to pay attention to the time they use asking a question – after all, it's the National People's Congress. As for the woman who rolls her eyes, perhaps she is forgetting that she is being filmed, and forgot about her manners. May this be a lesson for her."
Other commenters are less earnest about the matter, saying: "Today, these two beautiful women are breaking the internet! The red beauty reporter is asking an intelligent question, and the blue beauty looks charmingly stupefied! Such a difference between red and blue, which one do you like more?"
The remarkable moment is a huge change from the usual proceedings during these type of happenings. China's annual parliamentary sessions (lianghui 两会 'Two Meetings') are a very serious political event that makes headlines every single day over the course of two weeks. Generally, nothing really exciting happens, making lianghui-related news quite dull and dry for many netizens.
The vivid eye-rolling scene brings a personal and saucy touch to the otherwise unemotional occasions, making the story an instant viral phenomenon that generated dozens of memes today.
People are even acting out the scene and posting videos of it [link no longer available].
While "eye-rolling" (翻白眼) became one of the keywords of the day on Chinese social media, the name of blue-dress reporter Liang Xiangyi had become one of the most censored words by Tuesday night (Beijing time).
蓝衣女名字"梁相宜"超过"修宪"和"宪法"成为微博第一屏蔽词。
As of now "Liang Xiangyi" (name of the eye-rolling Chinese reporter in blue suit) has overtaken "constitutional amendments" and "constitutions" to become the No.1 most censored Weibo word.https://t.co/YgTUSp5iEy pic.twitter.com/hTZAroS9iF

— KurikoC (@kuriko_c) 13 maart 2018
For many netizens, the incident was also a reason to further investigate the media channel red-dress reporter Zhang Huijun works for. American Multimedia Television USA (AMTV) describes on its website that it has a 5.6 million household reach and 18 million potential viewers in California, while some on Weibo point out that its viewer ratings and online fans seem to be quite low.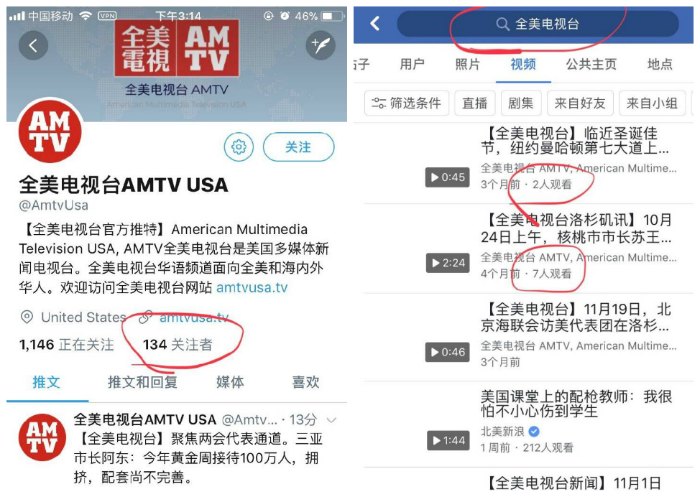 They question Zhang's apparent status as a "foreign journalist." "She pretends to come from outside, but she is actually an insider," some Weibo users write.
But for the majority of netizens, the incident is just a juicy detail of an otherwise monotonous event. As the trend has gone beyond viral, some social media users now say that today can officially be called a Weibo's "roll your eyes" day.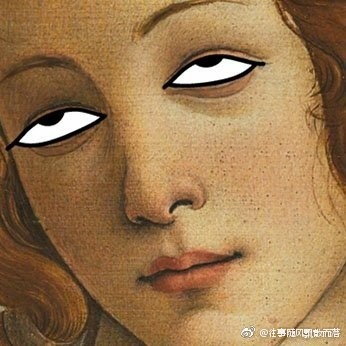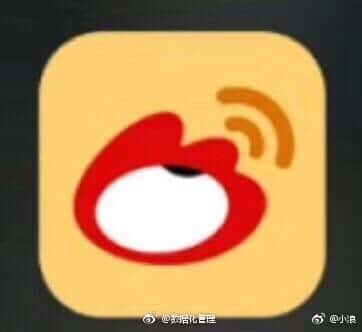 UPDATE: Check our latest vlog on this incident here for an overview and its aftermath.
By Manya Koetse and Miranda Barnes
Follow @whatsonweibo
Spotted a mistake or want to add something? Please let us know in comments below or email us.
©2018 Whatsonweibo. All rights reserved. Do not reproduce our content without permission – you can contact us at info@whatsonweibo.com.
Wilders' Win on Weibo: Hu Xijin and Others Discuss the "Dutch Trump"
Chinese netizens on Weibo have placed Wilders' victory in a broader geopolitical context.
The Dutch general elections on Tuesday, November 2022, resulted in a victory for the right-wing Freedom Party (PVV). The party, established in 2006, is led by the 60-year-old Dutch politician Geert Wilders who is known for his outspoken populist rhetoric and anti-establishment sentiments.
On Chinese social media, the Dutch election outcome became a topic discussed by some well-known bloggers.
The PVV secured 37 of the 150 seats in the Second Chamber, making it the largest party by a significant margin, followed by the left-wing Groen Links-PvdA (25 seats), center-right liberal VVD (24), and the brand-new centrist party NSC (20). The remaining seats were distributed among eleven other parties, each claiming between 9 and 1 seat in the Second Chamber.
Wilders' triumph garnered international attention. As reported in 2017, the PVV's popularity had been steadily increasing for years, drawing particular notice in Chinese media and other international publications in the wake of Trump's victory and Brexit.
Dutch politician Wilders, referred to as Wéi'ěrdésī (维尔德斯 or 威尔德斯) in Chinese, became a recurring subject in Chinese media, with his success viewed as a harbinger for other elections across Continental Europe.
Wilders and his PVV are known for their strong anti-Islam stance, Euroskepticism, aspirations to significantly limit immigration, and populist commitment to "put the Dutch first."
On Weibo, the well-known Chinese political commentator Hu Xijin (@胡锡进) wrote a column about Wilders' win on November 23. Here's a translation of Hu's post:
"It shocked Europe, it shocked the West! The Freedom Party led by Wilders, the 'Dutch version of Trump,' received the most votes on Wednesday. His slogans and labels are anti-immigrant, anti-Europe, anti-Islam. The leader of the French extreme right-wing political party Le Pen immediately extended his congratulations through social media."
"The results of the Dutch elections again show that xenophobic and intolerant political retrogressions are like cancer cells spreading across Europe and the West. However, the far-right line will not become the overwhelming new political choice in the West, as many Western societies are painfully going from side to side. Wilders also proposes that the Netherlands should stop providing weapons to the Ukraine, which goes against the mainstream European line. This is something that should be quite popular among Chinese."
"It's not clear yet if Wilders will actually become the premier of the Netherlands. Although his party received the most votes he only took about 37 seats of the 150 seats in the Dutch House of Representatives and will need to form a coalition government. Because it's an extreme rightwing party, whether or not he will be able to pull allies in is hard to say. If Wilders fails, the Netherlands will not rule out a minority government."
"Regardless, the victory of the Freedom Party is a heavy blow to Europe. There are concerns that it will become a model, that it will boost the rise of other extreme right-wing parties on the stage. In short, the West is becoming more and more chaotic and is becoming more lost."
On Weibo, Hu Xijin's post about Wilders received hundreds of replies, but many netizens did not agree with his stance on the victory of the Dutch right-wing party.
"You don't represent the Chinese people," one commenter wrote: "You just represent yourself. Don't overstep your boundaries."
"You're actually so leftist underneath," another reply said.
"Why did we witness a UK 'Trump,' a Brazilian 'Trump,' an Argentinian 'Trump,' a Dutch 'Trump'?"
Among the numerous comments below Hu's post, quite a few expressed sympathy for the populist stance advocated by PVV and Wilders. One popular comment reads, "Anti-immigration, anti-EU, anti-Islamic—sounds about right?" "Europe is waking up."
Another person commented: "Over the past couple of years, the population of Muslim immigrants in Europe and the United States has been rapidly expanding, bringing about serious social problems when it comes to public security, employment, fertility rates, and religious beliefs etc., which has since long been a source of distress for the local population."
Apart from Hu's post, Chinese netizens elsewhere on Weibo have also placed Wilders' victory in a broader geopolitical context. Blogger Xiaosunchu (@小笋初) writes, "Why did America have Trump? Why did we witness a UK 'Trump,' a Brazilian 'Trump,' an Argentinian 'Trump,' a Dutch 'Trump,' and so on – all these non-traditional, anti-establishment 'crazy' candidates?"
According to Xiaochunchu, the election of these kinds of political figures is a result of a so-called 'democratic illusion' ("民主幻觉") in the West, in which voters are perpetually disappointed in politicians as they end up getting "a different broth but the same old medicine" ("换汤不换药"): the names may change, but the system does not, leading voters to blame themselves for picking the wrong candidates when, in reality, it's actually deep-rooted political structures that prevent actual change from happening.
Regardless of whether others agree with Xiaochunchu's idea that voters' preference for unconventional political figures is linked to a 'democratic illusion,' many do acknowledge that 'Trump-style' politics represents a broader political trend that began with the election of Donald Trump in 2016.
Other bloggers called the election of different 'Trumps' a "new change in global democratic politics" and even labeled the current international political arena the "Trump era" ("特朗普时代"). "Who's next?" one Weibo user wonders.
"Let's wait and see," other people write, "It might not be easy for him to form a cabinet."
While the Dutch formation has begun, the world will be watching to see which parties will govern together and whether Wilders might become the next Dutch Prime Minister, and the so-called 'next Trump.'
Also read: Chinese Reactions on Wilders and "The Rise of the Right"
By Manya Koetse
Get the story behind the hashtag. Subscribe to What's on Weibo here to receive our newsletter and get access to our latest articles:
Spotted a mistake or want to add something? Please let us know in comments below or email us. First-time commenters, please be patient – we will have to manually approve your comment before it appears.
©2023 Whatsonweibo. All rights reserved. Do not reproduce our content without permission – you can contact us at info@whatsonweibo.com.
Tick, Tock, Time to Pay Up? Douyin Is Testing Out Paywalled Short Videos
Is content payment a new beginning for the popular short video app Douyin (China's TikTok) or would it be the end?
The introduction of a Douyin novel feature, that would enable content creators to impose a fee for accessing their short video content, has sparked discussions across Chinese social media. Although the feature would benefit creators, many Douyin users are skeptical.
News that Chinese social media app Douyin is rolling out a new feature which allows creators to introduce a paywall for their short video content has triggered online discussions in China this week.
The feature, which made headlines on November 16, is presently in the testing phase. A number of influential content creators are now allowed to 'paywall' part of their video content.
Douyin is the hugely popular app by Chinese tech giant Bytedance. TikTok is the international version of the Chinese successful short video app, and although they're often presented as being the same product, Douyin and Tiktok are actually two separate entities.
In addition to variations in content management and general usage, Douyin differs from TikTok in terms of features. Douyin previously experimented with functionalities such as charging users for accessing mini-dramas on the platform or the ability to tip content creators.
The pay-to-view feature on Douyin would require users to pay a certain fee in Douyin coins (抖币) in order to view paywalled content. One Douyin coin is equivalent to 0.1 yuan ($0,014). The platform itself takes 30% of the income as a service charge.
According to China Securities Times or STCN (证券时报网), Douyin insiders said that any short video content meeting Douyin's requirements could be set as "pay-per-view."
Creators, who can set their own paywall prices, should reportedly meet three criteria to qualify for the pay-to-view feature: their account cannot have any violation records for a period of 90 days, they should have at least 100,000 followers, and they have to have completed the real-name authentication process.
On Douyin and Weibo, Chinese netizens express various views on the feature. Many people do not think it would be a good idea to charge money for short videos. One video blogger (@小片片说大片) pointed out the existing challenge of persuading netizens to pay for longer videos, let alone expecting them to pay for shorter ones.
"The moment I'd need to pay money for it, I'll delete the app," some commenters write.
This statement appears to capture the prevailing sentiment among most internet users regarding a subscription-based Douyin environment. According to a survey conducted by the media platform Pear Video, more than 93% of respondents expressed they would not be willing to pay for short videos.
"This could be a breaking point for Douyin," one person predicts: "Other platforms could replace it." There are more people who think it would be the end of Douyin and that other (free) short video platforms might take its place.
Some commenters, however, had their own reasons for supporting a pay-per-view function on the platform, suggesting it would help them solve their Douyin addiction. One commenter remarked, "Fantastic, this might finally help me break free from watching short videos!" Another individual responded, "Perhaps this could serve as a remedy for my procrastination."
As discussions about the new feature trended, Douyin's customer service responded, stating that it would eventually be up to content creators whether or not they want to activate the paid feature for their videos, and that it would be up to users whether or not they would be interested in such content – otherwise they can just swipe away.
Another social media user wrote: "There's only one kind of video I'm willing to pay for, and it's not on Douyin."
By Manya Koetse
Get the story behind the hashtag. Subscribe to What's on Weibo here to receive our newsletter and get access to our latest articles:
Spotted a mistake or want to add something? Please let us know in comments below or email us. First-time commenters, please be patient – we will have to manually approve your comment before it appears.
©2023 Whatsonweibo. All rights reserved. Do not reproduce our content without permission – you can contact us at info@whatsonweibo.com.
Subscribe to our newsletter
Stay updated on what's trending in China & get the story behind the hashtag
Sign up here to become a premium member of What's on Weibo today and gain access to all of our latest and premium content, as well as receive our exclusive Weibo Watch newsletter. If you prefer to only receive our free newsletter with an overview of the latest articles, you can subscribe for free here.
Would you like to become a contributor, or do you have any tips or suggestions for us? Get in touch with us here.