The Lianghui "Question-Asking Bitch" Incident: Eye-Rolling Journalist Goes Viral on Weibo
One moment during a media conference of China's Two Sessions sparked the "Question-Asking Bitch" (提问婊) controversy and is generating dozens of memes.
A remarkable moment during a media conference of the 13th National People's Congress has ignited a social media storm. On the morning of March 13, a female journalist attracted the attention of Chinese netizens when she disapprovingly glanced at the woman next to her posing a question, and then rolled her eyes.
The incident sparked online discussions and a 'human flesh search' into the matter, with people wondering who the two female journalists are and what the story behind the moment is.
See video below:
The blue dress journalist named Liang Xiangyi (梁相宜) works for the Shanghai-based financial media outlet Yicai.com (第一财经), whereas the reporter in red (Zhang Huijun (张慧君) works for a US-based news media channel named AMTV (全美电视台).
The moment happened during the National People's Congress press conference when journalists are expected to ask short and concise questions. When the AMTV reporter poses her question relating to China's One Belt One Road initiative in a somewhat stylized and long-winding way, it apparently greatly annoys the Yicai reporter, who then cannot contain her contempt for her colleague.
In screenshots of an Yicai chat group later leaked online, one colleague told Liang Xiangyi that her eye-rolling moment was broadcasted live, to which she replied: "Because the woman next to me was being an idiot."
Screenshots of a WeChat conversation between reporter Zhang Huijun and a friend also made it online, with Zhang commenting: "What the heck was she doing looking at me like that?!"
The scene made the term 'Question-Asking Bitch' (提问婊) emerge on Chinese social media to make fun of self-important women working in the media industry. It also launched the term 'Lianghui Elegant Sister' (两会气质姐), which is a nickname Zhang Huijun uses for herself on WeChat and Weibo.
"Today these two beautiful women are breaking the internet – red or blue, which one do you like more?"
Some people from Chinese media circles spoke negatively about both reporters in their Weibo posts. Guangzhou Daily staff member Dai Bin (@戴斌) commented: "This is a serious occasion, and people have to pay attention to the time they use asking a question – after all, it's the National People's Congress. As for the woman who rolls her eyes, perhaps she is forgetting that she is being filmed, and forgot about her manners. May this be a lesson for her."
Other commenters are less earnest about the matter, saying: "Today, these two beautiful women are breaking the internet! The red beauty reporter is asking an intelligent question, and the blue beauty looks charmingly stupefied! Such a difference between red and blue, which one do you like more?"
The remarkable moment is a huge change from the usual proceedings during these type of happenings. China's annual parliamentary sessions (lianghui 两会 'Two Meetings') are a very serious political event that makes headlines every single day over the course of two weeks. Generally, nothing really exciting happens, making lianghui-related news quite dull and dry for many netizens.
The vivid eye-rolling scene brings a personal and saucy touch to the otherwise unemotional occasions, making the story an instant viral phenomenon that generated dozens of memes today.
People are even acting out the scene and posting videos of it:
While "eye-rolling" (翻白眼) became one of the keywords of the day on Chinese social media, the name of blue-dress reporter Liang Xiangyi had become one of the most censored words by Tuesday night (Beijing time).
蓝衣女名字"梁相宜"超过"修宪"和"宪法"成为微博第一屏蔽词。
As of now "Liang Xiangyi" (name of the eye-rolling Chinese reporter in blue suit) has overtaken "constitutional amendments" and "constitutions" to become the No.1 most censored Weibo word.https://t.co/YgTUSp5iEy pic.twitter.com/hTZAroS9iF

— KurikoC (@kuriko_c) 13 maart 2018
For many netizens, the incident was also a reason to further investigate the media channel red-dress reporter Zhang Huijun works for. American Multimedia Television USA (AMTV) describes on its website that it has a 5.6 million household reach and 18 million potential viewers in California, while some on Weibo point out that its viewer ratings and online fans seem to be quite low.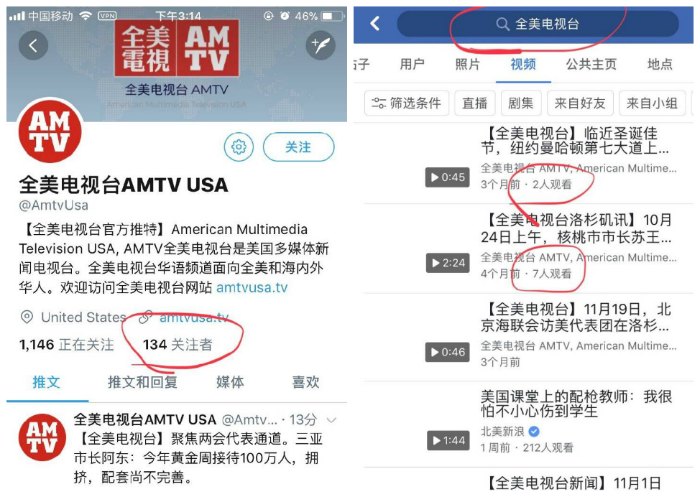 They question Zhang's apparent status as a "foreign journalist." "She pretends to come from outside, but she is actually an insider," some Weibo users write.
But for the majority of netizens, the incident is just a juicy detail of an otherwise monotonous event. As the trend has gone beyond viral, some social media users now say that today can officially be called a Weibo's "roll your eyes" day.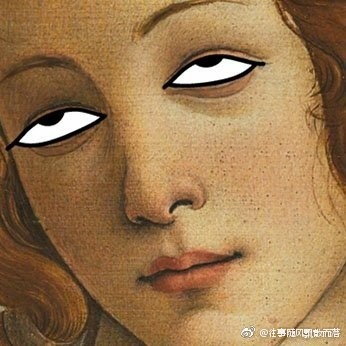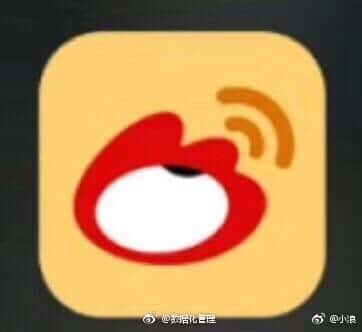 UPDATE: Check our latest vlog on this incident below for an overview and its aftermath:
By Manya Koetse and Miranda Barnes
Follow @whatsonweibo
Spotted a mistake or want to add something? Please let us know in comments below or email us.
©2018 Whatsonweibo. All rights reserved. Do not reproduce our content without permission – you can contact us at info@whatsonweibo.com.
CCTV Calls for Chinese Animal Abuse Laws
"Where's China's animal protection law?" – voices calling for a Chinese animal protection law are growing louder. Now, state media also call for legislation.
Just a day after a horrific story of a Chinese security guard pouring scalding water over a pregnant cat went viral on social media, the call for legislation against animal abuse is top trending on Weibo.
Chinese state broadcaster CCTV initiated the hashtag "CCTV calls for rapid legislation against animal abuse" (#央视呼吁禁止虐动物尽快立法#), which received 510 million views on Thursday.
The state media outlet stated that society is against animal cruelty, but that this opposition can now only exist on a "moral level," rather than legal. "Whenever animal cruelty happens, people can only condemn it," CCTV wrote, adding that they look forward to seeing laws against animal abuse be implemented as soon as possible.
According to CCTV, many delegates already raised the issue of animal cruelty laws during this year's Two Sessions, (lianghui), China's largest annual legislative meetings.
China currently has no laws preventing animal abuse. But over the past few years, the voices calling for the legal protection of animals in China have become louder.
Every now and then, extreme stories of animal abuse become the topic of the day on Chinese social media. Sometimes, Chinese netizens take matters into their own hand; they spread personal information on the animal abusers online. This phenomenon where Internet users hunt down and punish people is known as the 'Human Flesh Search Engine', and it often comes into action in cases connected to animal cruelty.
In one 2016 case of a man abusing a dog, for example, a group of animal welfare activists traced the man down, dragged him out of his house and publicly shamed him and beat him up.
In 2017, netizens cried out for rapid implementation of animal welfare legislation in China after a heartbreaking video of a young girl holding her killed dog went viral on social media. Her dog was shot by a neighborhood guard with an air gun.
Two years ago, another brutal case of pet killing also shocked Chinese social media users, when a Chongqing man threw his golden retriever and a pregnant cat from the 21st floor of his apartment building. The man allegedly committed the cruel act after learning his wife was pregnant and not wanting her to keep pets in the house.
This week, it was captured on video how a security guard in Shandong, Taiyuan, poured boiling water over a pregnant stray cat while she was captured in a cage. The cat was treated at a local animal hospital, where vets found that all of her unborn babies had died. The mother cat died soon after. After the story became trending, Chinese netizens soon exposed the man's address and personal details. The man has since been fired from his job.
Trending on Weibo today is the very cruel incident (captured on video) of a man pouring scalding water over a stray pregnant cat. People are furious, now sharing all his personal information online. Don't fu*k with cats! pic.twitter.com/mIlfp8S2qw

— Manya Koetse (@manyapan) October 21, 2020
As the many social media stories and trends over recent years have shown, this is definitely not the first time for people to call for animal abuse laws. It is more uncommon, however, for a state media outlet to make such a statement.
CCTV also asked Weibo users whether or not they would support an animal welfare law, with virtually all commenters responding that they would also like to see such laws be implemented as soon as possible.
"People who abuse animals have serious problems, legislation is needed," some Weibo users wrote, with others saying: "[These laws] need to come soon, we need them now, and I hope they'll be strict."
However, there is also skepticism about CCTV's call for immediate legislation on animal abuse.
"When I was studying at university this was already called for, but we've waited so many years already," one lawyer writes: "I haven't seen any progress being made."
Others also comment that "the law is always lagging behind."
Read more about discussions on animal rights in China here.
By Manya Koetse
Follow @WhatsOnWeibo
Featured image by author
Spotted a mistake or want to add something? Please let us know in comments below or email us. First-time commenters, please be patient – we will have to manually approve your comment before it appears.
©2020 Whatsonweibo. All rights reserved. Do not reproduce our content without permission – you can contact us at info@whatsonweibo.com.
Girl Brings 23 Relatives on Blind Date, Dinner Bill Comes Down to 20,000 Yuan
The girl said she wanted to test out the generosity of her date.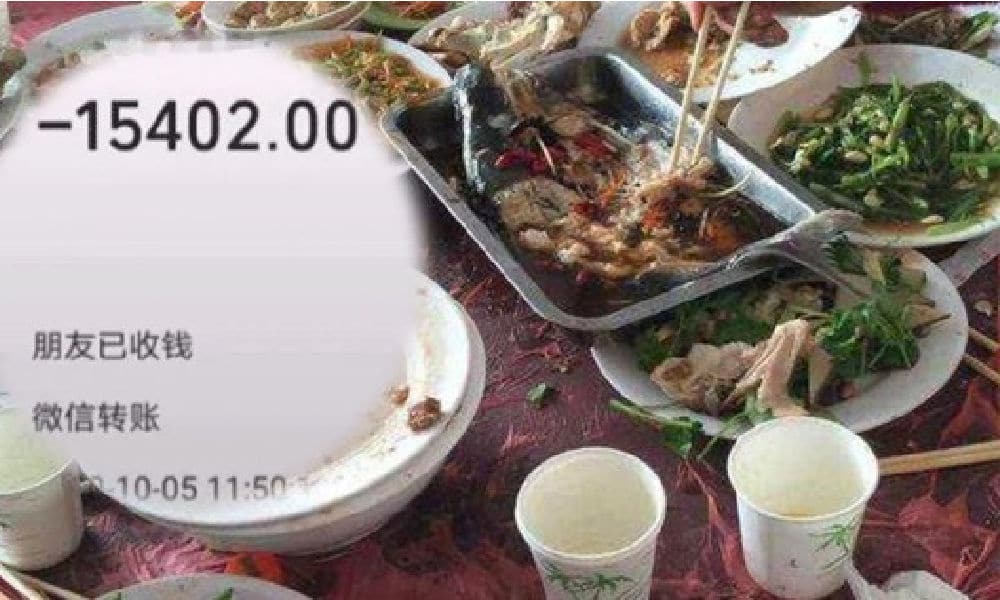 An expensive blind date has become top trending on Chinese social media platform Weibo, after a girl allegedly brought 23 of her relatives and friends to the dinner. The restaurant bill was 20,000 yuan – close to 3000 USD.
According to China Newsweek Magazine (中国新闻周刊), a man by the name of Xiao Liu had asked the young woman out for dinner, saying it would be his treat. The girl then unexpectedly showed up with an entire crew, saying it was to "test out" Liu's generosity.
Xiao Liu is a 29-year-old man from Zhejiang province. Struggling to find the time to date with his busy work schedule, Liu's mother hired a matchmaker to find a suitable potential girlfriend for her single son. The incident happened during a date that was set up by this matchmaker.
The story was originally published by local media outlets Taizhou Evening News (台州晚报) and Qilu Evening News (齐鲁晚报) on WeChat. These sources report that Liu took off without paying once he saw the restaurant bill, quickly turning off his cellphone afterward.
Since Liu left the 'dinner date' without paying, the woman was stuck with the bill.
In an attempt to solve the situation with Liu later on, the young woman said she was "willing to go Dutch" on the bill. Liu refused but was still willing to pay the 4398 yuan bill (660 USD) for two tables, leaving the girl with the rest of the 15,402 yuan bill (2305 USD).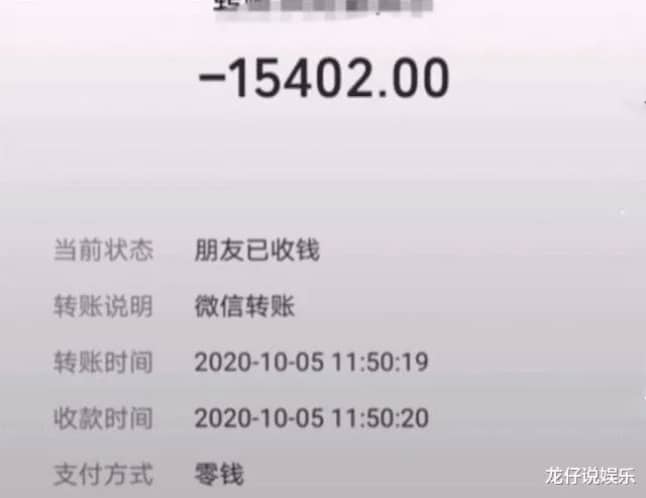 The girl reportedly turned to her relatives for help in paying the bill. Screenshots of the WeChat group chat were apparently leaked online, with some group members showing unwillingness to share in the high bill, saying that they did not smoke nor drink and just had a bite to eat – and that it was her who invited them in the first place.
On Weibo, the topic attracted 260 million views on Tuesday, with most commenters siding with Liu and condemning the girl.
Despite the online interest in the topic, there are also some netizens doubting whether or not the story is real. Although screenshots were shared by online media, the actual source of the story remains unknown. It is also not disclosed where or when the incident took place.
The fact that the story was also shared by some official (local) media makes people think that perhaps it was just posted as clickbait.
"Even an idiot would never bring 23 people to a date," some commenters say.
It is not uncommon for these kinds of interpersonal incidents to go viral on Chinese media.
In 2016, one Shanghai girl was so disappointed about what her boyfriend's parents served her for Chinese New Year, that she ended her relationship because of it. The story went mega-viral, reinforcing the 'demanding leftover woman' media cliché.
By Manya Koetse
Follow @WhatsOnWeibo
Spotted a mistake or want to add something? Please let us know in comments below or email us. First-time commenters, please be patient – we will have to manually approve your comment before it appears.
©2020 Whatsonweibo. All rights reserved. Do not reproduce our content without permission – you can contact us at info@whatsonweibo.com.