The Lianghui "Question-Asking Bitch" Incident: Eye-Rolling Journalist Goes Viral on Weibo
One moment during a media conference of China's Two Sessions sparked the "Question-Asking Bitch" (提问婊) controversy and is generating dozens of memes.
A remarkable moment during a media conference of the 13th National People's Congress has ignited a social media storm. On the morning of March 13, a female journalist attracted the attention of Chinese netizens when she disapprovingly glanced at the woman next to her posing a question, and then rolled her eyes.
The incident sparked online discussions and a 'human flesh search' into the matter, with people wondering who the two female journalists are and what the story behind the moment is.
See video below:
The blue dress journalist named Liang Xiangyi (梁相宜) works for the Shanghai-based financial media outlet Yicai.com (第一财经), whereas the reporter in red (Zhang Huijun (张慧君) works for a US-based news media channel named AMTV (全美电视台).
The moment happened during the National People's Congress press conference when journalists are expected to ask short and concise questions. When the AMTV reporter poses her question relating to China's One Belt One Road initiative in a somewhat stylized and long-winding way, it apparently greatly annoys the Yicai reporter, who then cannot contain her contempt for her colleague.
In screenshots of an Yicai chat group later leaked online, one colleague told Liang Xiangyi that her eye-rolling moment was broadcasted live, to which she replied: "Because the woman next to me was being an idiot."
Screenshots of a WeChat conversation between reporter Zhang Huijun and a friend also made it online, with Zhang commenting: "What the heck was she doing looking at me like that?!"
The scene made the term 'Question-Asking Bitch' (提问婊) emerge on Chinese social media to make fun of self-important women working in the media industry. It also launched the term 'Lianghui Elegant Sister' (两会气质姐), which is a nickname Zhang Huijun uses for herself on WeChat and Weibo.
"Today these two beautiful women are breaking the internet – red or blue, which one do you like more?"
Some people from Chinese media circles spoke negatively about both reporters in their Weibo posts. Guangzhou Daily staff member Dai Bin (@戴斌) commented: "This is a serious occasion, and people have to pay attention to the time they use asking a question – after all, it's the National People's Congress. As for the woman who rolls her eyes, perhaps she is forgetting that she is being filmed, and forgot about her manners. May this be a lesson for her."
Other commenters are less earnest about the matter, saying: "Today, these two beautiful women are breaking the internet! The red beauty reporter is asking an intelligent question, and the blue beauty looks charmingly stupefied! Such a difference between red and blue, which one do you like more?"
The remarkable moment is a huge change from the usual proceedings during these type of happenings. China's annual parliamentary sessions (lianghui 两会 'Two Meetings') are a very serious political event that makes headlines every single day over the course of two weeks. Generally, nothing really exciting happens, making lianghui-related news quite dull and dry for many netizens.
The vivid eye-rolling scene brings a personal and saucy touch to the otherwise unemotional occasions, making the story an instant viral phenomenon that generated dozens of memes today.
People are even acting out the scene and posting videos of it:
While "eye-rolling" (翻白眼) became one of the keywords of the day on Chinese social media, the name of blue-dress reporter Liang Xiangyi had become one of the most censored words by Tuesday night (Beijing time).
蓝衣女名字"梁相宜"超过"修宪"和"宪法"成为微博第一屏蔽词。
As of now "Liang Xiangyi" (name of the eye-rolling Chinese reporter in blue suit) has overtaken "constitutional amendments" and "constitutions" to become the No.1 most censored Weibo word.https://t.co/YgTUSp5iEy pic.twitter.com/hTZAroS9iF

— KurikoC (@kuriko_c) 13 maart 2018
For many netizens, the incident was also a reason to further investigate the media channel red-dress reporter Zhang Huijun works for. American Multimedia Television USA (AMTV) describes on its website that it has a 5.6 million household reach and 18 million potential viewers in California, while some on Weibo point out that its viewer ratings and online fans seem to be quite low.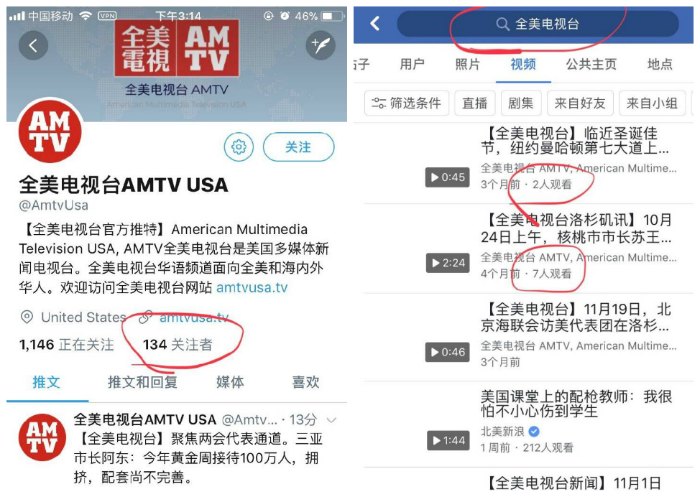 They question Zhang's apparent status as a "foreign journalist." "She pretends to come from outside, but she is actually an insider," some Weibo users write.
But for the majority of netizens, the incident is just a juicy detail of an otherwise monotonous event. As the trend has gone beyond viral, some social media users now say that today can officially be called a Weibo's "roll your eyes" day.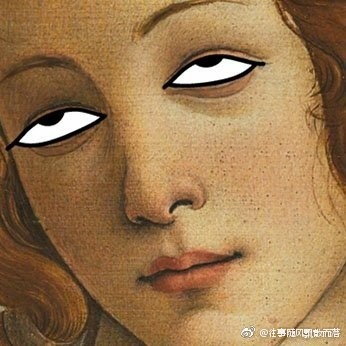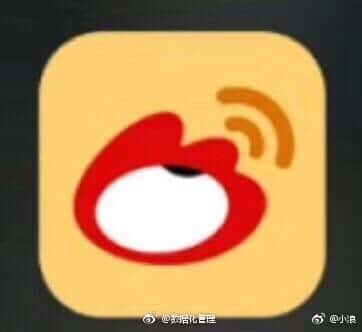 UPDATE: Check our latest vlog on this incident below for an overview and its aftermath:
By Manya Koetse and Miranda Barnes
Follow @whatsonweibo
Spotted a mistake or want to add something? Please let us know in comments below or email us.
©2018 Whatsonweibo. All rights reserved. Do not reproduce our content without permission – you can contact us at info@whatsonweibo.com.
China's Proposed 'No Child Tax' Stirs Controversy: "First Forced Abortions, Now Pressured Into Pregnancy"
Whose right is it to decide whether or not have a second child – and who pays the price?
A recent article, in which two Chinese academics propose the implementation of some sort of 'tax' for people under 40 who have no second child, has sparked outrage on social media. "The same woman who had to undergo a forced abortion before, is now pressured to get pregnant," some say.
A controversial 'no child tax' measure proposed by two Chinese academics has set off a wave of criticism on Chinese social media this week.
The proposal was published in Xinhua Daily, a newspaper controlled by the Jiangsu Communist Party branch, on August 14, and was authored by Nanjing University economics professors Liu Zhibiao (刘志彪) and Zhang Ye (张晔).
In their proposal, Liu and Zhang suggest various measures to prevent a supposed demographic crisis in mainland China. Their idea of imposing taxes on those who do not have a second child particularly sparked anger online.
The authors plead for a so-called 'maternity fund system' (生育基金制度) in which citizens under the age of 40, regardless of gender, have to pay a certain percentage of their income in some sort of 'tax fund' as long as they do not bear a second child.
They write:
"If families do have more than one child, they can apply for withdrawal from the 'maternity fund' and receive subsidies that will compensate for the short-term income losses women and the family might suffer during maternity leave. If citizens do not have a second child, the deposited money will stay in the account and can be taken out by the time they retire. The 'maternity fund' adopts the Pay-as-you-go System, which means that individual deposits and the 'maternity funds' that have not yet been taken out can be used by the government to provide other families with maternity subsidies, and if it is not sufficient, the state will subsidize it. "
The proposal has caused uproar on Chinese social media, where many see an obligatory maternity fund as a penalty rather than an award, and see the compulsory payments as a 'fine' in disguise for families that do not have a second baby.
"So now I get a fine for being single?", some said on Weibo: "Are they now punishing us for not having children?"
IS HAVING A BABY A 'STATE AFFAIR'?
"They do not treat us as humans, they do not treat us as women, they treat us as 'fertility resources'."
The current controversy is the second in a row in this month. On August 6, official Party newspaper People's Daily published another article titled "Having a Baby is a Family Matter and also a State Affair" ("生娃是家事也是国事"). In this article, People's Daily author Zhang Yiqi (张一琪) argues that "the government should take more targeted measures to solve the problem of low birth rates."
This article also made it to the top trending topics on Weibo, where many women rejected such ideas. "They do not treat us as humans, they do not treat us as women," author Hou Hongbin (@侯虹斌) said on Weibo: "They're treating us as 'fertility resources' (生育资源)."
With the growing societal burdens of China's ageing crisis, many demographers have called for a liberalization of the family planning system before.
Previous proposals to encourage more and earlier childbirth in Chinese women also sparked controversy. Last year, for example, many people were shocked when a National People's Congress deputy called for a lowering of China's legal marriage age.
It seems that all these (proposed) measures, however, are not making young people more eager to marry young and bear (more) children. Even now that the two-child policy is new national standard (全面二孩), it is not having the desired effect: according to data released by the China Population and Development Research Center, the total number of births in mainland China in 2017 was 17.23 million – which indicates a decrease of 630,000 from the previous year.
China's population is growing old at a faster rate than almost all other countries in the world. In a recent publication in China Newsweek, Population & Economics professor Zhang Chewei expressed concerns over China's ageing population, writing: "In 2017, the population of China aged 65 and older accounted for 11.4% of the total population. Although this percentage is not extremely high, the biggest concern is that China's aging rate is the fastest in the world. Even more concerning is that the aging process of developed countries generally lasts for decades, or even for more than a century."
Although most people are aware of China's demographic troubles, many take issue with the way the government addresses this problem.
"I understand the pressure the country is facing regarding its dropping birthrates, but in whose hand is the right to reproduce?", some write on Weibo. "Reproduction should be a citizen's right, not an obligation," others said.
OPPOSING MEASURES
"Not long ago second children had to be aborted, and now I have to pay for a second child I don't even have."
This week's controversy has also brought about major online discussions on China's previous forced abortions during the One Child Policy decades. To adhere to the country's strict family planning policies, many women were subjected to forced sterilizations or abortions.
A typical comment in response to proposed measures to encourage childbirth said: "Not long ago second children had to be aborted, and now I have to pay for a second child I don't even have. What's next?"
A 2015 Netease news article that looked back at a forced abortion that occurred in Shaanxi in 2012 was pulled from the archives and was shared over 65,000 times on Weibo this week.
The viral post looks back at the forced abortion of Feng Jianmei, of which the photos shocked the internet in 2012. Feng Jianmei was seven months pregnant with her second child when she had to undergo an abortion after local officials had demanded that Feng and her husband pay a 40,000 yuan ($5800) fine for violating the one-child policy, which they could not pay.
The photo of Feng Jianmei laying on the hospital bed beside the dead fetus became a symbol of the dark side of China's strict family planning policy. The three officials responsible for the forced abortion were later suspended.
"I've just become a mother myself, and I can't bear to look at this photograph," one woman responded: "The poor child, the poor mother. The person who was forced to have an abortion then, is the same person who is pressured to have a baby now. Can we still make our own decisions, not even as women, but as [Chinese] citizens? To have a baby or not is a decision that should be made between a husband and wife, why would you want to force someone to such a degree?!"
SIGNS OF THINGS TO COME
"They just wanted to throw a stone to test the waters."
Not just individuals netizens collectively speak out against the 'maternity tax' proposal; some state media articles also condemn it.
In an article published by CCTV on Friday, the author called the proposal "unbelievable," suggesting that the implementation of such a policy would only have an adverse effect on young peoples' willingness to have a second child.
The article further argues that the reason for China's current low birth-rate lies in the sharp rise in the costs of raising children, along with other factors such as China's changing society and women's labor participation.
Other media, such as Sina News, suggest that the implementation of this policy will only increase the financial burden on young people. Since the average cost of a child from birth to its 18th birthday is an average of 2.76 million yuan ($445,000) in cities such as Beijing, a financial burden too heavy for many, the proposed government's rewards and subsidies are nothing in comparison of the actual cost.
Having to pay an extra tax on top of a life that already is expensive might push couples in the opposite direction than the policy intends; making them decide that having a child is financially not possible at all.
Many netizens allege that the recent media attention for these kind of proposals and a rumored 'three child policy' are just a sign of things to come.
As discussions on the issue continued on Weibo this weekend, some comment sections were no longer visible for viewing, including a thread by CCTV that received more than 9000 responses.
"Maybe they just wanted to throw out a stone to test the water," some speculated: "They wanted to know the public's opinions, and it's turned out against them."
By Gabi Verberg, Manya Koetse, and Miranda Barnes
Follow @whatsonweibo
Spotted a mistake or want to add something? Please let us know in comments below or email us.
©2018 Whatsonweibo. All rights reserved. Do not reproduce our content without permission – you can contact us at info@whatsonweibo.com.
Chinese Online News Outlet Q Daily Shut Down
The shutdown of 'Curious Daily' aka Q Daily is making people more curious..
The sudden suspension of news site Q Daily has attracted the attention of Chinese netizens.
As of Friday, August 3rd, the Chinese news outlet Q Daily (好奇心日报) has been shut down. Since the afternoon (Beijing time), visits to www.qdaily.com were redirected to a statement, saying:
"Facing our problems and earnest rectifications –
Q Daily has violated the news information regulations and has damaged the order of online information dissemination. In doing so, we violated the China Internet Security Law, the Administrative Measures for Internet Information Service, the Provisions for the Administration of Internet News Information Services, and other related stipulations. We will strictly implement the requirements of the regulatory authorities. From 15:00 pm on August 3 to 15:00 pm on September 2, we will [therefore] suspend all updates of the Q Daily platform and carry out comprehensive and thorough rectification."
Shortly after the sudden shutdown, Chinese state media outlet SHINE, previously Shanghai Daily, reported that Q Daily had been shutdown for "illegally reporting and forwarding news," "without obtaining the required qualifications to run an Internet news service."
Other Chinese state media outlets, including China.org, also confirmed that the reason for the site's suspension related to "long-term unauthorized engagement in Internet news information services."
Q Daily, literally "Curious Daily," is a privately-held online media site that has been running since April of 2014.
According to the Q Daily profile, the "light and web-native" news site is managed by Executive Editor Xianfeng Yi (伊险峰), who also founded the popular Chinese business magazine CBNweekly magazine.
At time of writing, the Weibo account of Q Daily @好奇心日报 is still online. Its latest released news articles, as posted on its account, mostly relate to foreign business news topics, such as the recent Heineken deal in China or the Starbucks opening in Italy.
The site's shutdown received quite some attention on Chinese social media today – some threads receiving hundreds of shares and comments. "Socialism with Chinese characteristics is just putting news in a cage," some commented: "All the news sources I like are being shut down."
Many wondered about the exact reasons behind the suspension, jokingly saying: "It makes me even more curious..[to know why Curious Daily was suspended]." Others said: "We're just not supposed to be curious."
By Manya Koetse, with contribution from Diandian Guo.
Follow @whatsonweibo
Spotted a mistake or want to add something? Please let us know in comments below or email us.
©2018 Whatsonweibo. All rights reserved. Do not reproduce our content without permission – you can contact us at info@whatsonweibo.com.