The Lianghui "Question-Asking Bitch" Incident: Eye-Rolling Journalist Goes Viral on Weibo
One moment during a media conference of China's Two Sessions sparked the "Question-Asking Bitch" (提问婊) controversy and is generating dozens of memes.
A remarkable moment during a media conference of the 13th National People's Congress has ignited a social media storm. On the morning of March 13, a female journalist attracted the attention of Chinese netizens when she disapprovingly glanced at the woman next to her posing a question, and then rolled her eyes.
The incident sparked online discussions and a 'human flesh search' into the matter, with people wondering who the two female journalists are and what the story behind the moment is.
See video below:
The blue dress journalist named Liang Xiangyi (梁相宜) works for the Shanghai-based financial media outlet Yicai.com (第一财经), whereas the reporter in red (Zhang Huijun (张慧君) works for a US-based news media channel named AMTV (全美电视台).
The moment happened during the National People's Congress press conference when journalists are expected to ask short and concise questions. When the AMTV reporter poses her question relating to China's One Belt One Road initiative in a somewhat stylized and long-winding way, it apparently greatly annoys the Yicai reporter, who then cannot contain her contempt for her colleague.
In screenshots of an Yicai chat group later leaked online, one colleague told Liang Xiangyi that her eye-rolling moment was broadcasted live, to which she replied: "Because the woman next to me was being an idiot."
Screenshots of a WeChat conversation between reporter Zhang Huijun and a friend also made it online, with Zhang commenting: "What the heck was she doing looking at me like that?!"
The scene made the term 'Question-Asking Bitch' (提问婊) emerge on Chinese social media to make fun of self-important women working in the media industry. It also launched the term 'Lianghui Elegant Sister' (两会气质姐), which is a nickname Zhang Huijun uses for herself on WeChat and Weibo.
"Today these two beautiful women are breaking the internet – red or blue, which one do you like more?"
Some people from Chinese media circles spoke negatively about both reporters in their Weibo posts. Guangzhou Daily staff member Dai Bin (@戴斌) commented: "This is a serious occasion, and people have to pay attention to the time they use asking a question – after all, it's the National People's Congress. As for the woman who rolls her eyes, perhaps she is forgetting that she is being filmed, and forgot about her manners. May this be a lesson for her."
Other commenters are less earnest about the matter, saying: "Today, these two beautiful women are breaking the internet! The red beauty reporter is asking an intelligent question, and the blue beauty looks charmingly stupefied! Such a difference between red and blue, which one do you like more?"
The remarkable moment is a huge change from the usual proceedings during these type of happenings. China's annual parliamentary sessions (lianghui 两会 'Two Meetings') are a very serious political event that makes headlines every single day over the course of two weeks. Generally, nothing really exciting happens, making lianghui-related news quite dull and dry for many netizens.
The vivid eye-rolling scene brings a personal and saucy touch to the otherwise unemotional occasions, making the story an instant viral phenomenon that generated dozens of memes today.
People are even acting out the scene and posting videos of it:
While "eye-rolling" (翻白眼) became one of the keywords of the day on Chinese social media, the name of blue-dress reporter Liang Xiangyi had become one of the most censored words by Tuesday night (Beijing time).
蓝衣女名字"梁相宜"超过"修宪"和"宪法"成为微博第一屏蔽词。
As of now "Liang Xiangyi" (name of the eye-rolling Chinese reporter in blue suit) has overtaken "constitutional amendments" and "constitutions" to become the No.1 most censored Weibo word.https://t.co/YgTUSp5iEy pic.twitter.com/hTZAroS9iF

— KurikoC (@kuriko_c) 13 maart 2018
For many netizens, the incident was also a reason to further investigate the media channel red-dress reporter Zhang Huijun works for. American Multimedia Television USA (AMTV) describes on its website that it has a 5.6 million household reach and 18 million potential viewers in California, while some on Weibo point out that its viewer ratings and online fans seem to be quite low.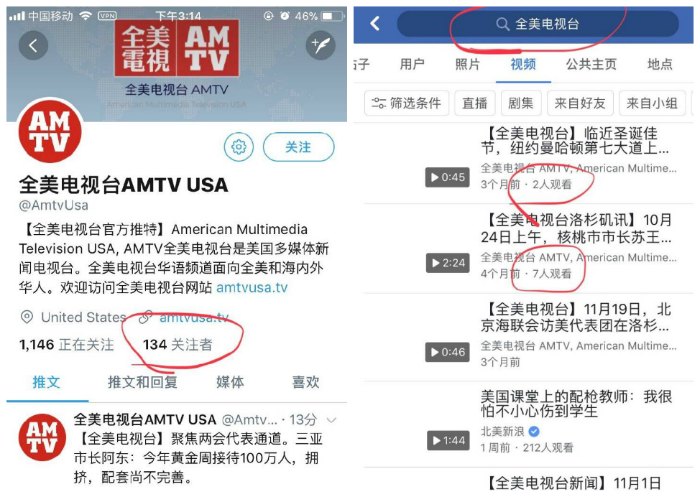 They question Zhang's apparent status as a "foreign journalist." "She pretends to come from outside, but she is actually an insider," some Weibo users write.
But for the majority of netizens, the incident is just a juicy detail of an otherwise monotonous event. As the trend has gone beyond viral, some social media users now say that today can officially be called a Weibo's "roll your eyes" day.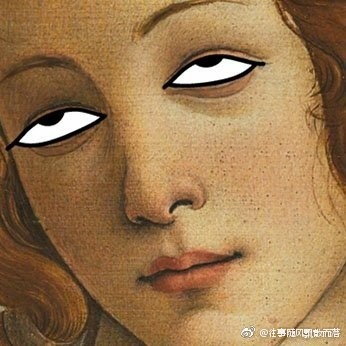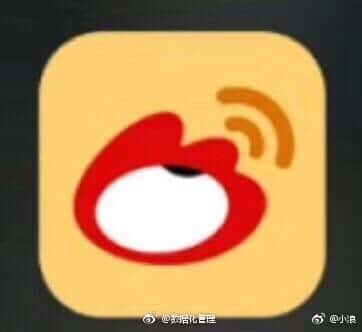 UPDATE: Check our latest vlog on this incident below for an overview and its aftermath:
By Manya Koetse and Miranda Barnes
Follow @whatsonweibo
Spotted a mistake or want to add something? Please let us know in comments below or email us.
©2018 Whatsonweibo. All rights reserved. Do not reproduce our content without permission – you can contact us at info@whatsonweibo.com.
"America's Gone Insane" – Chinese Consulate in Houston Ordered to Close
News of the Chinese Consulate on Houston being ordered to close by the US is top trending on Weibo today.
First published
The US-ordered closure of the Chinese consulate in Houston has become a top trending news topic on Chinese social media platform Sina Weibo today, with the "Houston Consulate" (#休斯敦领事馆#) hashtag receiving over 230 million views on Wednesday night, Beijing time.
One hashtag page, hosted by People's Daily, repeats the words of China's new Ministry of Foreign Affairs spokesperson Wang Wenbin (汪文斌), who stated that "Ameria's abrupt request to close the Chinese consulate in Houston on July 21st" is a "political provocation unilaterally initiated by the American side that seriously violates the international law and goes against the basic norms of international relations."
News of the closure of the Houston consulate first started making its rounds when American local media reported that documents were allegedly being burned inside the consulate compound. The Houston fire department responded to reports of smoke and arrived at the scene.
WATCH: Video shows documents being burned at China's consulate in Houston amid reports the diplomatic mission is being "evicted" pic.twitter.com/jTb6YfuniX

— BNO News (@BNONews) July 22, 2020
Hours later, the Chinese Foreign Ministry responded to these reports and stated, as reported on Weibo as well, that the Consulate had received a sudden eviction notice.
On Wednesday, the US State Department spokesperson Morgan Ortagus confirmed that the US had ordered the closure of the Chinese consulate "in order to protect American intellectual property and Americans' private information."
The alleged burning of documents inside the consulate compound is also reported by Chinese state media outlets such as The Observer, although they only report that people in the vicinity of the consulate stated that they "saw smoke coming from the compound" and that they could "smell paper burning."
"Perhaps it's the smell of war," one Weibo user wrote.
"They're destroying their documents, it's normal," some commenters said: "They can't take [the documents] with them."
The Chinese Consulate in Houston was opened as the first Chinese consulate in the US in 1979, shortly after the Chinese leader Deng Xiaoping visited the city in January of that year.
The Houston consulate was the office serving Alabama, Arkansas, Florida, Georgia, Louisiana, Mississippi, Oklahoma, and Texas.
Besides the Chinese Embassy in Washington and the Houston consulate, there are also four other Chinese consulates in the United States, in New York, Chicago, San Francisco, and Los Angeles.
It all started out so innocently… pic.twitter.com/sPgF0bpSc0

— Manya Koetse (@manyapan) July 22, 2020
Global Times editor-in-chief Hu Xijin (胡锡进) called the move to have the consulate closed "crazy" in a post on his Weibo account, that has approximately 23,2 million followers.
"Not only did the American side order to have the consulate closed," he writes: "they also only gave the Chinese side three days to evacuate [the compound], this is completely deranged."
"Has America gone crazy?", some Weibo users wonder, with others wondering: "Is this meant to break off diplomatic relations with China?"
In response to the news, many commenters suggest that China should retaliate by also closing an American consulate in China. Besides its Beijing embassy, the US also has consulates in Chengdu, Guangzhou, Shanghai, Shenyang, and Wuhan in mainland China. There is also a U.S. Consulate in Hong Kong.
There are currently also reports by Reuters, New York Times, and other media indicating that China may shut the American Wuhan Consulate.
"It would be best if the Hong Kong consulate were to close," multiple commenters on Weibo write ("最好把美国香港领馆关了").
"America has gone insane," one person writes: "This year, any kind of historical event could happen."
By Manya Koetse
Follow @WhatsOnWeibo
Spotted a mistake or want to add something? Please let us know in comments below or email us. First-time commenters, please be patient – we will have to manually approve your comment before it appears.
©2020 Whatsonweibo. All rights reserved. Do not reproduce our content without permission – you can contact us at info@whatsonweibo.com.
The PRC Twitter List: The Rise of China on Twitter
"Twittering China's stories well" – about the surge of Chinese official accounts on Twitter.
Over the past year, there's been more media coverage on the growing influence of China on global media. When it comes to social media, Twitter has seen a significant surge in accounts representing Chinese official media, diplomatic missions, and state organizations. What's on Weibo gives an overview of these Twitter accounts and the rise of China on Twitter.
Apart from the countless Chinese official media and government accounts on China's domestic social media platform Weibo, there is now an increasing number of Beijing-linked accounts that have gone beyond the Great Firewall and have set out for Twitter.
Official Chinese accounts have become more present and more active on foreign social media over the past few years, and we have found that there has been a significant surge of new official accounts arriving on Twitter in 2019 and in early 2020.
Within China, Weibo and WeChat have become increasingly relevant when it comes to public diplomacy. For years now, foreign embassies, media, pundits, and government organizations from all over the world are active on Chinese social media platforms.
The growing ubiquity of digital diplomacy is unsurprising: social media platforms are a low-cost and convenient tool for engaging with local audiences for public diplomacy purposes.
In our article "Digital Diplomacy: These Foreign Embassies Are Most (Un)Popular on Weibo" (2016), we explored the popularity of foreign embassies on Sina Weibo. There is even a term for this kind of diplomacy via Weibo: "Weiplomacy."
While foreign actors are active on Weibo and other platforms, Chinese actors are also increasingly active in the English-language social media sphere.
The use of Twitter for diplomacy uses is not new, nor is it unique to China. The term used for public diplomacy strategies on Twitter is 'Twiplomacy,' and government officials from as many as 178 countries have been using Twitter for diplomatic purposes (Guo et al 2019, 563-564).
CHINA'S TWIPLOMACY
The use of Twitter for Chinese government purposes has received more media attention recently. In June of this year, news came out that Twitter suspended more than 23,000 'fake' accounts for allegedly being linked to the Chinese Communist Party and spreading ­false information and promote Party narratives to undermine the Hong Kong protests and/or to counter criticism of Beijing's handling of COVID-19 (Washington Post, 2020).
This development is somewhat surprising, as previous studies have found no evidence of these kinds of automated processes on Twitter as part of Chinese international propaganda efforts (Bolsover & Howard 2019). Noteworthy enough, it was previously found that those using bot activities on the platform to manipulate information about China and Chinese politics were actually anti-China groups (ibid., 2076).
What is clear from the recent growing presence of Chinese state-related accounts on Twitter, is that online political communication promoting Chinese interests is often manually done by real accounts and real people, e.g. state employees, as part of their regular jobs.
China's shift from traditional forms of public diplomacy and propaganda to more innovative and digital ones has been ongoing for years. Since Xi Jinping's ascension to power, the media strategy of "telling China's story well" started to become more prominent in foreign diplomacy efforts (Shambaugh 2020, 17).
But also before this time, between 2009 and 2011, there was a heightened focus on China's international media presence, with the government spending billions on a global media plan, mainly executed via media agencies such as Xinhua, China Daily, CCTV, and China Radio International (Bolsover & Howard 2019, 2065; Huang & Wang 2020, 118).
The One Belt, One Road summit in May of 2017 was an important digital media moment as Chinese state media and official social media accounts shared new kinds of promotional campaigns targeted at domestic and foreign audiences (see our article). In that same year, social media also played a major role in the propagation of PRC's "New Era," which was promoted via short videos, cartoons, and gifs (also see this article).
Whereas China's foreign online public diplomacy previously mostly seemed to focus on promoting the positive image of China as a peaceful nation (the 2020 study by Huang and Wang on 'panda engagement' analyzes the panda-themed tweets of official media accounts on Twitter), we have seen a different trend in China's digital public diplomacy over the past year.
Yes, there are still panda tweets. But Twitter is also used more and more to also aggressively defend China's image and attacking others while spreading official narratives on contentious issues such as the South China Sea dispute, US-China trade war, alleged human rights violations in Xinjiang, the Hong Kong protests, and China's handling of the COVID19 outbreak.
This is not always done in the most sophisticated way. One noteworthy example is that of the China State Council Information Office, tweeting under the (unverified) handle of @chinascio. In 2016 and early 2017, the account repeatedly responded to other twitterers using slang terms such as "dude" or "bro" ("better for you to learn a whole picture of China, dude"), causing hilarity among Twitter users. James Griffith (@jgriffiths) even covered the issue on the CNN website, highlighting the account's use of the "truth ain't lie dude" phrase. The controversy was also covered by Chinese Huanqiu Online (Global Times) media outlet.
Other official accounts, such as People's Daily or that of the Ministry of Foreign Affairs have also sent out tweets in the past that seemed somewhat out of character, using common slang terms such as "dude" or "LOL."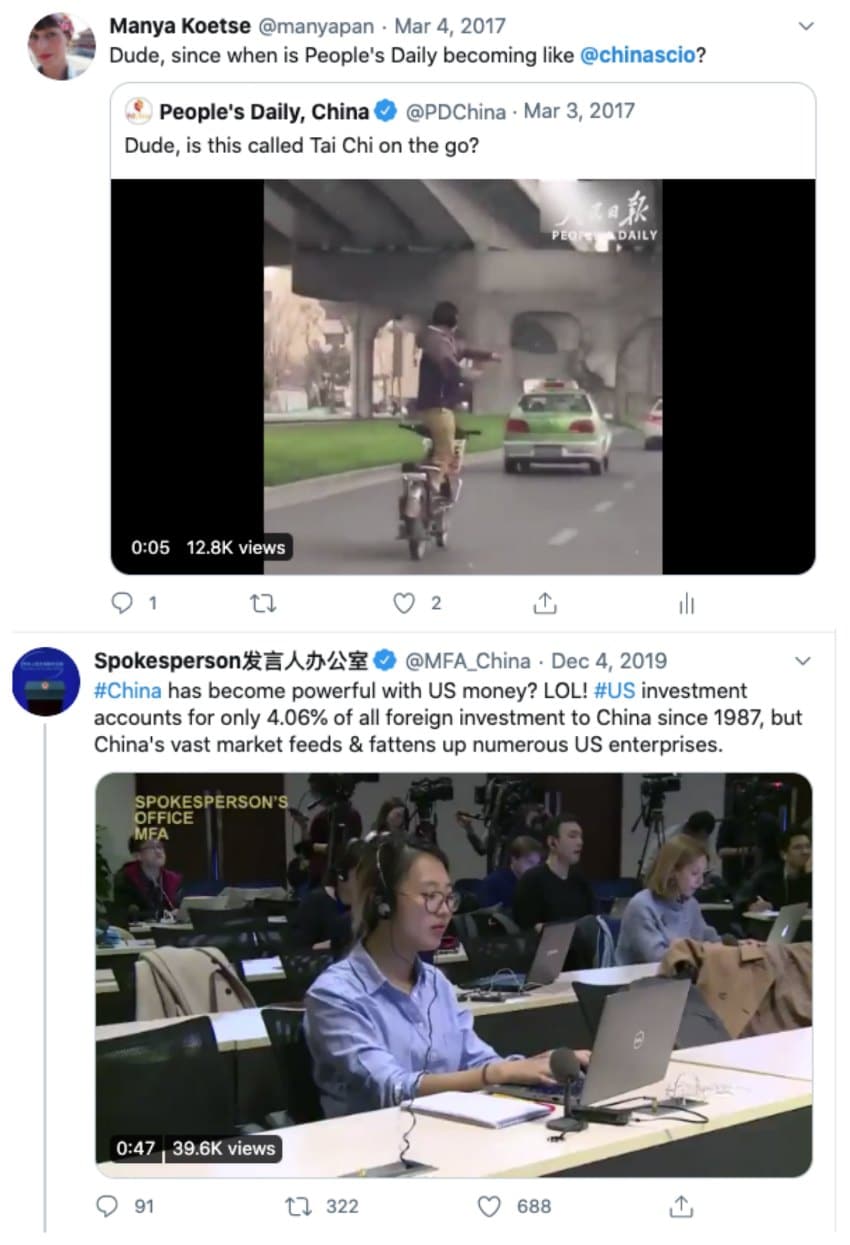 Over the past two years, Chinese Twitter strategies seem to have become more sophisticated, with an increasing number of state media, diplomatic missions and government organizations joining the American social media platform.
There are, however, new rows coming up over the Twitter use of Chinese officials. In May of 2020, China's embassy in Paris sent out a tweet portraying a grim reaper – dressed in US flag while holding a scythe with the Star of David – knocking on the door of Hong Kong, with a text saying: "Who's next?"
The embassy soon deleted the tweet and released a statement saying its Twitter was hacked. It was not the first time the Embassy came under scrutiny for its Twitter use; the Chinese Ambassador to France was summoned to the Ministry for Europe and Foreign Affairs in April for a series of other provocative tweets during the coronavirus crisis.
The French Minister of Europe and Foreign Affairs stated that the tweets were not "keeping with the quality of the bilateral relationship between our two countries."
Although Chinese state media outlet Global Times wrote about the official Twitter account that the "Chinese Embassy's humorous satirical taste delights social media users," these kinds of online altercations show that China's global diplomatic offense on Twitter can lead to offline clashes, or rather, that online and offline diplomacy are no longer separate worlds. Digital diplomacy is thus not necessarily just 'digital diplomacy' – it's diplomacy, period.
TWITTER USE IN CHINA
That there is a growing presence of Chinese official accounts on Twitter does not mean that there is also growing freedom for Chinese web users to use the platform from within mainland China.
Twitter has been blocked in China since June 2009, and is inaccessible unless web users make use of software to circumvent censorship and to jump over the Great Firewall of China. Only a small percentage of Chinese web users do so.
According to a survey by political scientist Daniela Stockmann, cited in the New York Times, some 0.4 percent of China's internet users, roughly 3.2 million people, use Twitter.
Not only is Twitter blocked in China – Chinese nationals who post critical views on the platform could end up in trouble. In his 2019 New York Times article, Paul Mozur explored the Beijing crackdown of Twitter, writing that a growing number of Chinese twitterers are questioned or even detained for their activities on Twitter.
Chinese activists quoted in the article talk about being advised to remove tweets, and also about being interrogated, threatened, and physically restrained over their Twitter behavior.
Telling – or rather, Twittering – China's stories well is a key mission in China today. But who Twitters these stories in what ways is strictly controlled.
ABOUT THIS LIST
To give you an idea of China's new Twitter diplomacy and to provide insight into the 'official' accounts that are active on Twitter today, we have compiled the list below for reference, consisting of some 280 relevant accounts in total.
This list only covers accounts representing mainland Chinese state media, diplomatic missions, and other government & state organizations. It leaves out individual Chinese Twitter users unless they are officially representing Chinese media and/or state and government organizations.
The number of followers for each account is recorded at the time of writing between July 11-20. Accounts are listed going from most number of followers on top.
This list is by no means complete. We might have overseen official accounts (please let us know), and it has left out, for example, the many different accounts run by Confucius Institutes worldwide, and also does not list the state-owned enterprises that are active on Twitter.
This list has been compiled manually by What's on Weibo – it is not an official list by any means. Please note that we have included accounts that have not been verified by Twitter, as most of these accounts do not have the verified 'v' status (yet) – the fact that Twitter's verified account program has been on hold for a long time might have to do with this.
Although caution is thus advised, we currently have no reason to assume that any of the accounts in this list do not belong to the person or organization they say they represent in their bio.
Contributing to this is the fact that these accounts are also followed by other official accounts that have already been verified. If an account is officially verified, we have tagged it as "VERIFIED ACCOUNT."
In writing personal names, we stick to the way the person presents their name on Twitter. Mostly, they state their last name first, followed by the given name, but sometimes they use the Western style and turn it around.
This list is not necessarily focused on accounts tweeting in English. Many of the accounts tweet in (traditional) Chinese or other languages including Spanish, Japanese, German, or French (both media and accounts of diplomatic missions).
NOTEWORTHY FINDINGS
The first official Chinese media accounts to join Twitter are Global Times, CCTV, China Daily, and China Plus News (CRI). They all joined from April-Nov 2009, three years after the founding of Twitter, and in the same year that the platform was blocked in mainland China. This was also the year that the Chinese government under Hu Jintao reportedly spent $8.7 billion on a foreign media expansion project.
From that moment on, Chinese media accounts slowly start joining Twitter. Around the 2012-2013 period, when President Xi Jinping introduces the idea of promoting China in the digital age by "telling China's stories well," accounts such as China News, Xinhua News, Guangming Daily, and CGTN all join Twitter. Region-specific accounts, including People's Daily Arabic, Xinhua Spanish, or CGTN Africa, also all join around this period.
Around the year 2017, we see a small surge in Chinese media, government, and city accounts joining Twitter. This is the year that China's Belt and Road propaganda machine is running at full speed. It is also the year of the 19th National Congress, when Chinese media focus on the message of "supporting China's New Era."
But the most noteworthy first surge of Chinese 'official' government-related and diplomatic accounts takes place in 2019 at the time of the Hong Kong Protests. While mass demonstrations and violent clashes take place in Hong Kong, we see a total of 35 new official diplomatic/government accounts joining Twitter from July to November of 2019.
The second rise of Chinese official accounts on Twitter takes place in the period of January to March 2020, when a total of 47 new official diplomatic/government accounts join the platform during the international COVID19 crisis.
There also seems to be a clear shift in China's "Twiplomacy" regarding the overall tone of Twitter posts. Whereas most of the city and regional accounts – arriving on Twitter since 2012 – engage in "panda twiplomacy" and promote China as a harmonious leader and beautiful tourist destination, many diplomatic and media accounts that joined Twitter later shifted tones in addressing international criticism or clarifying China's stance in main issues concerning the international community, including the South China Sea issue and the US-China trade war.
Over recent months and weeks, the accounts of many diplomats and other accounts in this list have tweeted out images/information sheets, articles, or videos on "What is True and What is False" regarding international media reports on China's alleged human rights violations, Hong Kong National Security Law, and COVID19 pandemic. These kinds of "true" and "false" images are often produced by Chinese media outlets and then retweeted by many embassy and/or diplomatic accounts and other media accounts. 
We also found that this list of Twitter accounts does not mirror Weibo at all – many of the accounts in this list have no presence on Weibo and thus were solely created to speak to an overseas audience.

The accounts in this list amplify each other by following each other and through retweeting. For example, the @MFA_China account (Ministry of Foreign Affairs) has over 178k followers on Twitter, and often retweets the tweets by other official accounts. The diplomatic, media, and city/region accounts often follow each other.

Here's our list! (First version July 21, 2020, updated by adding three more diplomats on July 22, 2020).

Update August 7 2020: As of August 6, 2020, Twitter implemented government and state-affiliated media account labels on its platform. The label appears on the profile page of the relevant Twitter account, as shown in the example below.

LIST OF CHINA ACCOUNTS ON TWITTER

CHINA GOVERNMENT & STATE RELATED ACCOUNTS




CHINA DIPLOMATIC MISSIONS

Chinese Embassy in Pakistan
@CathayPak, 104.8K followers
(Joined Sep 2015)

Chinese Embassy in Brazil
@EmbaixadaChina, 72.8K followers
(Joined May 2018)

Chinese Embassy in Japan 中華人民共和国駐日本国大使館
@ChnEmbassy_jp, 69K followers
(Joined April 2014)

Chinese Embassy in US
@ChineseEmbinUS, 45.6K followers
(Joined June 2019)

Chinese Mission to UN
@Chinamission2un, 39.8K followers
VERIFIED ACCOUNT (Joined April 2015)

Chinese Embassy in Italy
@AmbCina, 33K followers
VERIFIED ACCOUNT (Joined May 2018)

Chinese Embassy in Spain
@ChinaEmbEsp, 26.3K followers
VERIFIED ACCOUNT (Joined Sep 2019)

Chinese Embassy in Turkey
@ChinaEmbTurkey, 28.5K followers
VERIFIED ACCOUNT (Joined Oct 2015)

Chinese Embassy in France
@AmbassadeChine, 24.1K followers
(Joined August 2019)

Chinese Embassy to Yemen
@ChineseEmbtoYEM, 18.2K followers
VERIFIED ACCOUNT (Joined September 2019)

Mission of the People's Republic of China to the EU
@ChinaEUMission, 16K followers
VERIFIED ACCOUNT (Joined Sep 2013)

Chinese Embassy in UK
@ChineseEmbinUK, 13.7K followers
VERIFIED ACCOUNT (Joined Nov 2019)

Chinese Embassy in the Philippines
@Chinaembmanila, 12.2K followers
(Joined Feb 2017)

Chinese Embassy in South Africa
@ChineseEmbSA, 12K followers
(Joined Sep 2019)

Chinese Embassy in Kenya
@ChineseEmbKenya, 6662 followers
(Joined March 2019)

Chinese Embassy in Canada
@ChinaEmbOttawa, 6492 followers
(Joined June 2014)

Chinese Embassy in Tanzania
@ChineseEmbTZ, 6,064 followers
(Joined Dec 2019)

Chinese Embassy in Zimbabwe
@ChineseZimbabwe, 5,856 followers
(Joined Sep 2018)

Chinese Consulate General in Istanbul
@chinaconsulist, 4778 followers
(Joined Feb 2020)

Chinese Embassy in Congo
@AmbCHINEenRDC, 4654 followers
VERIFIED ACCOUNT (Joined Jan 2020)

Chinese Embassy in Uganda
@ChineseEmb_Uga, 3943 followers
VERIFIED ACCOUNT (Joined Jan 2018)

Chinese Embassy in Venezuela
@Emb_ChinaVen, 3785 followers
(Joined September 2019)

Chinese Embassy in Somalia
@ChineseSomalia, 3424 followers
(Joined June 2019)

Chinese Embassy in Argentina
@ChinaEmbArg, 3212 followers
(Joined March 2020)

Chinese Embassy in Sri Lanka
@ChinaEmbSL, 2920 followers
(Joined March 2020)

Chinese Embassy in Ethiopia
@ChinaEmbAddis, 2809 followers
(Joined December 2019)

China Mission Geneva
@ChinaMissionGva, 2574 followers
VERIFIED ACCOUNT (Joined May 2015)

Chinese Embassy in Hungary
@ChineseEmbinHU, 2527 followers
VERIFIED ACCOUNT (Joined Oct 2019)

Permanent Mission of China in Vienna
@ChinaMissionVie, 2344 followers
VERIFIED ACCOUNT (Joined Oct 2019)

Chinese Embassy in Germany
@ChinaEmbGermany, 2339 followers
VERIFIED ACCOUNT (Joined December 2019)

Chinese Consulate General in Chicago
@ChinaConsulate, 2315 followers
VERIFIED ACCOUNT (Joined Feb 2019)

Chinese Embassy in the Republic of Chad
@ambchinetchad, 2272 followers
VERIFIED ACCOUNT (Joined Sep 2019)

Chinese Embassy in Iraq
@ChinaIraq, 2187 followers
VERIFIED ACCOUNT (Joined January 2020)

Chinese Embassy in Ireland
@ChinaEmbIreland, 2157 followers
(Joined Feb 2020)

Chinese Embassy in Poland
@ChinaEmbPoland, 2102 followers
(Joined July 2019)

Chinese Embassy in Grenada
@ChinaEmbGrenada, 2033 followers
VERIFIED ACCOUNT (Joined Oct 2019)

Chinese Embassy in Kazakhstan
@ChinaEmbKazakh, 1957 followers
VERIFIED ACCOUNT (Joined Sep 2019)

Chinese Embassy in Burundi
@AmbChineBurundi, 1818 followers
(Joined June 2019)

Chinese Embassy in Guinea 中国驻几内亚大使馆
@chine_guinee, 1769 followers
(Joined Sep 2019)

Chinese Embassy in Slovenia
@ChinaEmSlovenia, 1632 followers
(Joined Dec 2017)

Chinese Embassy in Mali
@Chine_au_Mali, 1452 followers
(Joined Aug 2018)

Chinese Consulate General in Calgary
@ChinaCGCalgary, 1442 followers
VERIFIED ACCOUNT (Joined Dec 2019)

Chinese Embassy in Austria
@chinaembaustria, 1391 followers
VERIFIED ACCOUNT (Joined Jan 2020)

Chinese Embassy in Colombia
@china_embajada, 1343 followers
VERIFIED ACCOUNT (Joined Feb 2020)

Chinese Embassy in Jordan
@ChineseembassyJ, 1321 followers
(Joined Sep 2019)

Chinese Embassy in Angola
@ChinaEmbAngola, 1391 followers
VERIFIED ACCOUNT (Joined Jan 2020)

Chinese Embassy in Papua New Guinea
@ChineseEmb_PNG, 1344 followers
VERIFIED ACCOUNT (Joined Feb 2020)

Chinese Embassy in Samoa 中国驻萨摩亚大使馆
@chinaandsamoa, 1187 followers
(Joined September 2019)

Chinese Embassy in Liberia
@ChineseLiberia, 1163 followers
VERIFIED ACCOUNT (Joined December 2019)

Chinese Embassy in Cameroon
@AmbChineCmr, 1130 followers
VERIFIED ACCOUNT (Joined Dec 2019)

Consulate-Generale of China in Rio de Janeiro
@ConsulChinaRJ, 1119 followers
VERIFIED ACCOUNT (Joined December 2019)

Consultate General of People's Republic of China in Nagoya
@ChnConsulateNgo, 1071 followers
(Joined Feb 2020)

Chinese Embassy in Albania
@ChinaembassyT , 1023 followers
(Joined April 2019)

Chinese Embassy in Belarus 中国驻白俄罗斯大使馆
@ZhongBai2020, 975 followers
(Joined Jan 2020)

Consulate General of China in Barcelona 中国驻巴塞罗那总领馆
@ConsulChinaBcn, 968 followers
VERIFIED ACCOUNT (Joined Feb 2020)

Chinese Embassy in Nigeria
@china_emb_ng, 946 followers
(Joined Sep 2019)

Chinese Embassy in Denmark
@ChinaInDenmark, 904 followers
(Joined May 2017)

Chinese Embassy in the Slovak Republic 中国驻斯洛伐克使馆
@ChinaEmbSVK, 867 followers
VERIFIED ACCOUNT (Joined Feb 2020)

Chinese Embassy in Peru
@ChinaEmbPeru, 799 followers
(Joined Feb 2020)

Chinese Embassy in Suriname
@CHNEmbSuriname, 793 followers
(Joined Sep 2019)

Consulate of China in Niigata 中華人民共和国駐新潟総領事館の新ちゃん
@ChnConsulateNgt, 737 followers
(Joined March 2020)

Consulate General of China in Jeju
@jejuZLG, 736 followers
VERIFIED ACCOUNT (Joined October 2019)

Consulate General of the People's Republic of China in Dubai
@CGPRCinDubai, 724 followers
VERIFIED ACCOUNT (Joined Dec 2019)

Consulate General of China in Fukuoka 中華人民共和国駐福岡総領事館
@ChnConsulateFuk, 722 followers
(Joined April 2020)

Chinese Embassy in Russia
@ChineseEmbinRus, 673 followers
(Joined Feb 2020)

Chinese Embassy in Tonga 中国驻汤加大使馆
@embassy_chinese, 611 followers
(Joined Nov 2019)

Chinese Embassy in Czech Republic
@ChineseEmbinCZ, 502 followers
(Joined Feb 2020)

Chinese Embassy in Ghana
@ChinaEmbinGH, 478 followers
(Joined March 2020)

Chinese Embassy in Djibouti
@ChineAmbDjibout, 424 followers
(Joined April 2020)

Consulat Général de Chine à Lyon
@China_Lyon, 280 followers
(Joined March 2020)

Embassy of China in the Netherlands
@ChinaEmbNL, 269 followers
(Joined June 2020)

Chinese Consulate General in Johannesburg
@ChnConsulateJhb, 241 followers
(Joined Oct 2019)

Chinese Consulate General in Sydney
@ChinaConSydney, 227 followers
(Joined April 2020)

Chinese Embassy in Serbia
@EmbChina_RS, 216 followers
(Joined May 2020)

Consulate-General of China in Strasbourg
@consulat_de, 203 followers
(Joined Feb 2020)

Chinese Consulate General in San Francisco
@ConsulateSan, 131 followers
(Joined March 2020)

Chinese Consulate General in Edinburgh
@chinacgedi, 110 followers
(Joined Feb 2020)

Chinese Consulate General in Belfast 中国驻贝尔法斯特总领事馆
@CCGBelfast, 39 followers
(Joined March 2020)

CHINESE AMBASSADORS AND DIPLOMATS

Cui Tiankai, @AmbCuiTiankai
Chinese Ambassador to the US, 79.2K followers
VERIFIED ACCOUNT (Joined June 2019)

Sun Weidong, @China_Amb_India
Chinese Ambassador to India, 75.8K followers
VERIFIED ACCOUNT (Joined Dec 2017)

Liu Xiaoming, @AmbLiuXiaoMing
Chinese Ambassador to the UK, 67.8K Followers
(Joined Oct 2019)

Yang Wanming, @WanmingYang
Ambassador of the People's Republic of China to the Federative Republic of Brazil, 47.7K followers
VERIFIED ACCOUNT (Joined Nov 2015)

Hou Yanqi, @PRCAmbNepal
Ambassador of the People's Republic of China to Nepal, 43.7K Followers
(Joined June 2019)

Chen Weiqing, @AmbChenWeiQing
Ambassador of China in Saudi Arabia , 33.3K followers
(Joined July 2019)

Chang Hua, @AmbChangHua
Ambassador of China to the Islamic Republic of Iran, 16.6K followers
(Joined Oct 2019)

Wei Qiang 魏强 , @weiasecas
Chinese Ambassador to Panamá, 15.9K followers
(Joined Nov 2017)

Zhang Heqing, @zhang_heqing
Cultural Counsellor, Director of China Cultural Center in Pakistan, 15.2K followers
(Joined May 2020)

Zhang Run, @EmbZhangRun
Chinese Ambassador to Dominican Republic, 12.1K followers
(Joined Dec 2018)

Zhang Lizhong, @AmbassadorZhang
Chinese Ambassador to Maldives, 11.8K followers
(Joined June 2019)

Wang Yu 王愚, @ChinaEmbKabul
Chinese Ambassador to Afghanistan, 11.2 followers
(Joined Jan 2017)

Li Xiaosi, @li_xiaosi
Chinese Ambassador to Austria, 11.1K followers
(Joined Sep 2019)

Deng Xijun, @China2ASEAN
Ambassador of the People's Republic of China to ASEAN, 10.3K followers
(Joined Jan 2020)

Chen Bo, @AmbChenBo
Ambassador of China to Serbia, 9531 followers
(Joined March 2020)

Zha Liyou 查立友, @ZhaLiyou
CG of China in Kolkata 中国驻加尔各答总领事, 9935 followers
VERIFIED (Joined August 2019)

Mu Xiaodong 沐小东, @Xiaodong_Mu
Diplomat and Consul of Chinese Embassy in Myanmar, 8086
(Joined April 2016)

Zhang Yiming, @Amb_Yiming
Ambassador of China to the Republic of Namibia, 7467 followers
VERIFIED ACCOUNT (Joined Sep 2019)

Guo Shaochun, @China_Amb_Zim
Chinese Ambassador to Zimbabwe, 7434 followers
(Joined April 2019)

Liao Liqiang, @AmbLiaoLiqiang
Chinese Ambassador to Egypt, 7232 followers
VERIFIED ACCOUNT (Joined Dec 2019)

Li Bijian 李碧建, @libijian2
Consul General of China to Karachi, 7011 followers
(Joined January 2020)

Ji Rong, @ChinaSpox_India
Spokesperson of Chinese Embassy in India, 6330 Followers
(Joined March 2020)

Quan Liu @AmbLiuQuan
Ambassador of the People's Republic of China to the Republic of Suriname, 5814 followers
(Joined Sept 2019)

Wang Kejian, @ChinainLebanon
Chinese Ambassador to Lebanon, 5752 followers
VERIFIED ACCOUNT (Joined Feb 2020)

Zhu Liying (朱立英), @LiyingZHU1
Chinese Ambassador to Mali, 5593 followers
(Joined August 2019)

Ou Jianhong, @oujianhong
Embajadora de China in El Salvador, 4619 followers
(Joined August 2018)

Feng Biao, @AmbFengBiao
Chinese Ambassador To Syria, 4630 followers
(Joined March 2020)

Liu Guangyuan, @AmbLiuGuangYuan
Chinese Ambassador to Poland, 3867 followers
(Joined March 2020)

Xu Hong, @PRCAmbNL
Chinese Ambassador to the Netherlands, 3485 followers
(Joined Nov 2019)

Zhu Jing 朱京, @Amb_ZhuJing
Ambassador of People's Republic of China to Congo, 3360 followers
VERIFIED ACCOUNT (Joined Jan 2020)

Chen Xu, @Amb_ChenXu
Chinese Ambassador, Permanent Representative to UN office in Geneva, 3171 followers
VERIFIED ACCOUNT (Joined Dec 2019)

Zhang Jun, @ChinaAmbUN
China's Permanent Representative to the UN, 3013 followers
(Joined Feb 2020)

Liu Yuxi, @Ambassador_Liu
Chinese Ambassador to the AU and the UNECA, 2787 followers
VERIFIED ACCOUNT (Joined October 2019)

Zhao Yongchen, @DrZhaoyongchen
Chinese Ambassador to Grenada, 2416 followers
VERIFIED ACCOUNT (Joined July 2019)

Huang Xingyuan, @AmbassadorHuang
Chinese Ambassador to Cyprus, 2069 followers
(Joined Feb 2020)

Cao Yi (Abou Wassim), @CAOYI170610
Consul, Embassy of China in Lebanon, 2015 followers
(Joined May 2018)

Zhang Ping, @CGZhangPingLA
Official Twitter for Consul General of the People's Republic of China in Los Angeles, 1642 followers
VERIFIED ACCOUNT (Joined Nov 2019)

Dong Zhihua, @Dong_zhihua
WA Consul General, 1607 followers
(Joined Sep 2019)

Lin Jing 林静, @CGCHINA_CPT
Chinese Consul General in Cape Town, 1451 followers
(Joined March 2020)

Cao Zhongming, @ChinaAmbBelgium
Chinese Ambassador to the Kingdom of Belgium, 1429 followers
(Joined Dec 2019)

Liu_Hongyang, @LiuHongyang4
Ambassador of China to Malawi, 1265 followers
(Joined Feb 2018)

Zheng ZhuQiang, @ChinaAmbUganda
Ambassador of China to Uganda, 1163 followers
(Joined March 2018)

Li Li, @AmbassadeurLiLi
Ambassador of China to Marocco, 1085 followers
(Joined Jan 2020)

Zhao Qinghua, @Dr_ZhaoQinghua
Consul General of China in Zurich and for the Principality of Liechtenstein, 765 followers
VERIFIED ACCOUNT (Joined Feb 2020)

Li Yang, @CGChinaLiYang
Consule-General China in Rio de Janeiro, 727 followers
(Joined March 2020)

Yan Xiusheng 延秀生, @YXiusheng
Chinese Ambassador to Barbados, 614 followers
(Joined April 2020)

Chinese Embassy Bangkok, @chineseembassy1
Ambassador of the People's Republic of China to Thailand, 567 followers
(Joined May 2019)

Fang Yi @FangYi85320692
Spokesperson & Head of Political Office of the Chinese Embassy in Uganda, 550 followers
(Joined Jan 2018)

Gu Wenliang 顾文亮, @GuWenliang
Agricultural Commissioner, Chinese Embassy in the Islamic Republic of Pakistan, 527 followers
(Joined Feb 2020)

Lijun Xing 邢立军 @xing_lijun
Chinese Diplomat in Pakistan, 514 followers
(Joined April 2017)

Lei Kezhong, @AmbassadorLei
Chinese Ambassador to Lesotho, 494 followers
(Joined March 2020)

Zhou Jian, @AmbZhouJian
Chinese Ambassador to the State of Qatar, 452 followers
(Joined Feb 2020)

Li Song 李松, @Amb_LiSong
Chinese Ambassador for Disarmament Affairs, Deputy Permanent Representative to UN Office in Geneva, 437 followers
VERIFIED ACCOUNT (Joined June 2020)

Du Xiaohui, @GeneralkonsulDu
Generalkonsul der VR China in Hamburg, 341 followers
VERIFIED ACCOUNT (Joined February 2020)

Ribiao Chen, @RibiaoChen
Minister Counsellor of the Chinese Embassy in the Hague, 249 followers
(Joined Jan 2020)

SONG C.Q., @Song_Chq
Deputy Chief & Political Counselor of Chinese Embassy in Lesotho, 216 followers
(Joined Sep 2007)

Wang Donghua, @WDonghua
Consul General of the People's Republic of China in San Francisco
(Joined March 2020)

Spokesperson of the Chinese Embassy in Egypt
@CHN_EGY, 126 followers
(Joined June 2020)

Song Yichu, @YichuSong
Chinese diplomat in Pakistan, 98 followers
(Joined April 2020)

Zhang Meifang 张美芳总领事, @CGMeifangZhang
Consul General of China to Belfast, 63 followers
(Joined Jan 2020)

Liu Yuyin 刘玉印, @ChnMission
Spokesperson Permanent Mission of China to the United Nations, 13 followers
(Joined Jan 2020)

CHINA GOVERNMENT & STATE ACCOUNTS

Zhao Lijian 赵立坚 / Foreign Ministry Spokesperson
@zlj517, 731.1K followers
VERIFIED ACCOUNT (Joined May 2010)

Hua Chunying 华春莹 / Foreign Ministry Spokesperson
@SpokespersonCHN, 579.4K followers
(Joined October 2019)

Ministry of Foreign Affairs / Spokesperson发言人办公室
@MFA_China, 177.4K followers
VERIFIED ACCOUNT (Joined October 2019)

State Council Information Office of China 中华人民共和国国务院新闻办公室
@chinascio, 38.6K followers
(Joined September 2015)

Hu Zhaoming / Spokesperson of the International Department of the CPC Central Committee 中联部发言人胡兆明
@SpokespersonHZM, 6494 followers
(Joined April 2020)

CIDCA China International Development Cooperation Agency
@cidcaofficial, 4969 followers
(Joined March 2020)

Fu Cong 傅聪 / Director-General of The Department of Arms Control (MFA)
@FuCong17, 2945 followers
(Joined June 2020)

CITY / REGION ACCOUNTS 




Visit Xiamen
@VisitXiamen, 228.1K followers
(Joined Oct 2016)

Suzhou, China
@VisitSuzhou, 187.8k followers
(Joined Jan 2015)

Visit Wuhan
@visit_wuhan, 154.6K followers
(Joined Jan 2018)

Visit Beijing
@VisitBeijingcn, 117.4K followers
(Joined July 2014)

Shenyang
@ShenyangChina, 102.3K followers
(Joined Nov 2017)

Kunshan
@Kunshan_China, 100.5K followers
(Joined Dec 2016)

HANGZHOU TOURISM and CULTURE
@TOURISMHANGZHOU, 100.3L followers
VERIFIED ACCOUNT (Joined Sep 2014)

Hangzhou, China
@Hangzhou_CHINA, 95.8K followers
VERIFIED ACCOUNT (Joined May 2012)

Jiangsu, China
@GoJiangsu, 84.3K followers
(Joined Jan 2015)

Visit Shaanxi
@visitshaanxi, 66.7K followers
VERIFIED ACCOUNT (Joined Dec 2013)

VisitJiangsu
@VisitJiangsu, 53.4K followers
(Joined Feb 2016)

Changsha
@ChangshaCity, 46.8K followers
(Joined April 2017)

Anhui China
@AnhuiChina, 45.1K followers
VERIFIED ACCOUNT (Joined Jan 2018)

Visit Sichuan-China
@Amazingsichuan, 39.9K followers
(Joined Aug 2014)

Guangzhou China
@Guangzhou_City, 39.4K followers
(Joined July 2015)

FuzhouCity
@FuzhouCity, 37.2K followers
(Joined Dec 2015)

Wuzhen China
@Wuzhen__China, 34.8K followers
(Joined April 2017)

Xiangyang
@XiangyangCity, 33K followers
VERIFIED ACCOUNT (Joined Nov 2015)

Wuxi China 魅力無錫
@WuxiCity, 31.7K followers
VERIFIED ACCOUNT (Joined March 2015)

Rugao City
@RugaoCity, 24.5K followers
(Joined Jan 2018)

Visit Guangxi-China
@VisitGuangxi, 23.8K followers
(Joined Dec 2017)

Nanjing China
@GoToNanjing, 22.1K followers
(Joined Oct 2017)

Guizhou, China
@iloveguizhou, 14K followers
(Joined July 2018)

Visit Weifang, China
@visitweifang, 12.8K followers
(Joined Sep 2016)

Hefei, China
@HefeiChina, 8857 followers
(Joined March 2018)

Ordos, China
@OrdosChina, 7447 followers
(Joined May 2017)

Visit Haikou
@visithaikou, 7020 followers
(Joined Oct 2016)

Discover Foshan
@DiscoverFoshan, 6812 followers
(Joined Dec 2019)

Visit Yantai
@VisitYantai, 6113 followers
(Joined Nov 2016)

Incredible Jinan
@JinanofChina, 6513 followers
(Joined August 2019)

Chengdu China
@Chengdu_China, 4710 followers
(Joined Feb 2012)

Discover Hohhot
@HohhotChina, 4547 followers
(Joined July 2019)

Visit Xi'an
@VisitXian, 3734 followers
(Joined Aug 2017)

Friendly Shandong
@VisitShandong, 3437 followers
(Joined Nov 2013)

Discover Ningxia
@DiscoverNingxia, 2821 followers
VERIFIED ACCOUNT (Joined Sep 2015)

This is Zhongshan
@ThisisZhongshan, 1890 followers
(Joined April 2020)

Discover Yunnan
@DiscoverYunnan, 1720 followers
(Joined Oct 2014)

Inner Mongolia China
@InnerMongolia70, 1686 followers
(Joined June 2017)

Discover Kunming
@DiscoverKunming, 1621 followers
VERIFIED ACCOUNT (Joined Dec 2014)

Xiong'an New Area
@Xiongan_NewArea, 1271 followers
(Joined Nov 2017)

Guangdong China
@iGuangdong, 1164 followers
(Joined Nov 2015)

Visit Rizhao
@VisitRizhao, 562 followers
(Joined January 2017)

Visit Wulong
@VisitWulong, 550 followers
(Joined Sep 2016)

Visit Zhengzhou
@visitzhengzhou, 390 followers
(Joined Feb 2017)

Visit Kaifeng
@visitkaifeng, 275 followers
(Joined September 2016)

Visit Jining
@VisitJining, 180 followers
(Joined Feb 2017)

Visit Tianjin
@VisitTianjin, 163 followers
(Joined Jan 2017)

Visitluoyang
@VisitLuoyang, 136 followers
(Joined March 2017)

Visit Fuzhou
@visit_fuzhou, 113 followers
(Joined April 2017)

Visit Zunyi
@VisitZunyi, 93 followers
(Joined Dec 2016)

Visit Weihai,China
@VisitWeihai, 71 followers
(Joined Oct 2016)

Zhejiang Tourism
@tourzj1, 54 followers
(Joined March 2014)

Invest Nantong
@InvestNantong, 46 followers
(Joined March 2020)

Visit Quzhou
@VisitQuzhou, 3 followers
(Joined June 2020)

CHINA OFFICIAL MEDIA ACCOUNTS AND STATE-OWNED MEDIA OUTLETS




CGTN
@CGTNOfficial, 13.9M followers
VERIFIED ACCOUNT (Joined Jan 2013)

China Xinhua News
@XHNews, 12.6M followers
VERIFIED ACCOUNT (Joined February 2012)

People's Daily, China
@PDChina, 7.1M followers
VERIFIED ACCOUNT (Joined May 2011)

China Daily
@ChinaDaily, 4.3M followers
VERIFIED ACCOUNT (Joined Nov 2009)
*(Wang Hao, @hongfenghuang
Deputy editor-in-chief of China Daily, 8811 followers
VERIFIED ACCOUNT (Joined Sep 2017))

Global Times
@globaltimesnews, 1.8M followers
VERIFIED ACCOUNT (Joined June 2009)
*(Hu Xijin @胡锡进
Editor-in-chief Global Times, 408.3K followers
VERIFIED ACCOUNT (Joined Aug 2014))

New China 中文
@XinhuaChinese, 1.3M followers
VERIFIED ACCOUNT (Joined Aug 2015)

China.org.cn
@chinaorgcn, 1.1M followers
(Joined May 2010)
*(Xiaohui Wang 王晓辉 @wangxh65
Editor-in-Chief of http://China.org.cn., 1194 followers
(Joined April 2020))

CCTV
@CCTV, 1M followers
VERIFIED ACCOUNT (Joined July 2009)

CGTN Français
@CGTNFrancais, 1M followers
VERIFIED ACCOUNT (Joined Aug 2013)

China Science
@ChinaScience, 1M followers
VERIFIED ACCOUNT (Joined Aug 2019)

Modern China
@PDChinaBusiness, 931.8K followers
VERIFIED ACCOUNT (Joined Aug 2019)

Beautiful China
@PDChinaLife, 870.1K followers
VERIFIED ACCOUNT (Joined Aug 2019)

China Plus News
@ChinaPlusNews, 771.8K followers
VERIFIED ACCOUNT (Joined April 2009)

People's Daily 人民日報
@PDChinese, 753.3K followers
VERIFIED ACCOUNT (Joined June 2013)

CGTN Arabic
@cgtnarabic, 692.3K followers
VERIFIED ACCOUNT (Joined Dec 2016)

Xinhua Sports
@XHSports, 656K followers
VERIFIED ACCOUNT (Joined May 2016)

China News 中国新闻网
@Echinanews, 649.9K followers
VERIFIED ACCOUNT (Joined July 2011)

CGTN en Español
@cgtnenespanol, 604.6K followers
VERIFIED ACCOUNT (Joined Aug 2016)

Xinhua Culture&Travel
@XinhuaTravel, 545k followers
VERIFIED ACCOUNT (Joined Feb 2019)

China News Service 中國新聞社
@CNS1952, 486.2K followers
VERIFIED ACCOUNT (Joined July 2013)

FlyOverChina
@FlyOverChina, 448.2K followers
VERIFIED ACCOUNT (Joined March 2019)

SHINE (Shanghai United Media Group)
@shanghaidaily, 415.9K followers
VERIFIED ACCOUNT (Joined January 2009)

CGTN America
@cgtnamerica, 289.1K followers
VERIFIED ACCOUNT (Joined June 2012)

Yicai Global 第一财经 (Financial news arm of Shanghai Media Group)
@yicaichina, 263,2K followers
VERIFIED ACCOUNT (Joined March 2016)

Guangming Daily
@Guangming_Daily, 238.6K followers
VERIFIED ACCOUNT (Joined June 2012)

Pueblo En Línea /Spanish version of People's Daily Online
@PuebloEnLnea, 150K followers
(Joined Dec 2012)

CGTN Africa
@cgtnafrica, 146.2K followers
VERIFIED ACCOUNT (Joined June 2012)

People's Daily Arabic صحيفة الشعب اليومية بالعربية
@PeopleArabic, 132.5K followers
(Joined Dec 2012)

China Xinhua Español
@XHespanol, 118.1K followers
VERIFIED ACCOUNT (Joined July 2012)

CPEC Official (China-Pakistan Economic Corridor by CRI)
@CPEC_Official, 102.7K followers
(Joined Jan 2016)

Beijing Review
@BeijingReview, 96.6K followers
VERIFIED ACCOUNT (Joined June 2009)

Quotidien du Peuple
@french_renmin, 86.7K followers
(Joined Aug 2011)

CRI Français
@CriFrancais, 77K followers
(Joined Jan 2016)

Sixth Tone (Shanghai United Media Group)
@sixthtone, 75.6K followers
VERIFIED ACCOUNT (Joined Feb 2016)

China Xinhua News Japanese
@XHJapanese, 61.8K followers
VERIFIED ACCOUNT (Joined March 2015)

Xinhua North America
@XHNorthAmerica, 38.8K followers
VERIFIED ACCOUNT (Joined Dec 2016)

People's Daily Japanese 人民網日本
@peopledailyJP, 34.3K followers
(Joined May 2011)

ShanghaiEye (SMG: Shanghai Media Group)
@ShanghaiEye, 29.4K followers
VERIFIED ACCOUNT (Joined October 2015)

China Daily Asia
@ChinaDailyAsia, 28.3K followers
(Joined April 2011)

CCTV+
@CCTV_plus, 27.7K followers
(Joined Jan 2015)

Renmin Ribao Online
@RenminDeutsch, 27.4K followers
(Joined May 2014)

China Culture
@Chinacultureorg, 21.8K followers
(Joined Nov 2015)

CRI Japanese CRI日本語
@CRIjpn, 20.5K followers
(Joined Feb 2015)

Qingdao / ChindaDaily
@loveqingdao, 19.7K followers
VERIFIED ACCOUNT (Joined Nov 2016)

Global Times Chinese 环球时报
@GlobalTimes_CN, 18.9K followers
(Joined May 2018)

Chine Nouvelle
@XHChineNouvelle, 17.3K followers
VERIFIED ACCOUNT (Joined July 2014)

Xinhua Myanmar
@XHMyanmar, 13.1K followers
VERIFIED ACCOUNT (Joined Feb 2015)

ChinaXinhuaPortugues
@XHportugues, 12.8K followers
VERIFIED ACCOUNT (Joined Sep 2015)

The Business Source
@GlobalTimesBiz, 12.6K followers
(Joined Feb 2016)

China Daily Europe
@ChinaDailyEU, 10.9K followers
VERIFIED ACCOUNT (Joined May 2011)
*(Chen Weihua 陈卫华, @chenweihua
China Daily EU Bureau Chief, 21.5K followers
VERIFIED ACCOUNT (Joined Nov 2009))

@XHSwahili
@XHSwahili, 9587 followers
(Joined July 2015)

CGTN Europe
@CGTNEurope, 8302 followers
(Joined Dec 2016)

The Paper 澎湃新闻 (Shanghai United Media Group)
@thepapercn, 7725 followers
VERIFIED ACCOUNT (Joined August 2019)

CCTV Arabic
@cctvarabic, 6446 followers
(Joined July 2012)

China Xinhua Deutsch
@XHdeutsch, 5981 followers
VERIFIED ACCOUNT (Joined Sep 2015)

XinhuaRomania
@XHRomania, 5491 followers
VERIFIED ACCOUNT (Joined July 2015)

Global Times Russia
@GlobalTimesRus, 2589 followers
VERIFIED ACCOUNT (Joined Nov 2017)

GTLife
@GlobalTimesLife, 1720 followers
(Joined April 2016)

CGTN World Insight with Tian Wei
@WorldInsight_TW, 1517 followers
(Joined Feb 2017)

Women of China
@womenofchina, 1400 followers
(Joined Jan 2011)

People's Daily app
@PeoplesDailyapp, 1379 followers
(Joined Feb 2018)

China Daily Hong Kong
@CDHKedition, 1141 followers
(Joined May 2020)

CGTNChina24
@China24Official, 720 followers
(Joined Oct 2019)

China Daily Africa
@CDAfricaNews, 690 followers
(Joined Aug 2016)

China Daily USA
@ChinaDailyUSA, 652 followers
(Joined Sep 2018)

Visual China / ChinaDaily
@CD_visual, 645 followers
(Joined May 2020)

China.org.cn German
@germanchinaorgc, 596 followers
(Joined August 2011)

Xinhua Africa
@xinhua_africa, 568 followers
(Joined April 2012)

China Daily World
@ChinaDailyWorld. 535 followers
(Joined May 2020)

CGTN Global Watch
@GlobalWatchCGTN, 514 followers
(Joined May 2018)

People's Daily – Hong Kong
@PDChinaHK, 451 followers
(Joined June 2020)

China Daily Life
@ChinaDaily_Life, 418 followers
(Joined May 2020)

CGTN Culture
@CGTN_Culture, 362 followers
(Joined Oct 2019)

CGTN Tech
@CGTNTech, 286 followers
(Joined Dec 2018)

CGTN Stories
@CGTNStories, 267 followers
(Joined November 2019)

China Daily Opinion
@CdOpinion, 254 followers
(Joined May 2020)

CGTN Sports
CGTNSports, 183 followers
(Joined Dec 2016)

China Daily Asia-Pacific 中國日報亞太
@Chinadaily_CH, 153 followers
(Joined May 2020)

China Daily Russia
@chinadailyrus, 131 followers
(Joined April 2020)

China Daily EU
@ChinaDaily_EU, 104 followers
(Joined Feb 2019)

China Youth Daily
@ChinaYouthOL, 69 followers
(Joined Sep 2019)

By Manya Koetse
Follow @whatsonweibo

Do you find this kind of research insightful? Would you like to read more about trends in China and its online media? Please consider supporting What's on Weibo here so we can keep writing articles such as this one. Your small donation makes a big impact.

This is original work by What's on Weibo, please do not copy, reproduce this content, nor distribute any part of this content over any network.

References

Bolsover, Gillian, and Philip Howard. 2019. "Chinese computational propaganda: automation, algorithms and the manipulation of information about Chinese politics on Twitter and Weibo." Information, Communication & Society, 22:14, 2063-2080.
Guo, Lei, Kate Mays & Jianing Wang. 2019. "Whose Story Wins on Twitter?" Journalism Studies 20:4, 563-584.
Mantesso, Sean and Christina Zhou. 2019. "China's multi-billion-dollar media campaign 'a major threat for democracies' around the world." ABC News, Feb 7 https://www.abc.net.au/news/2019-02-08/chinas-foreign-media-push-a-major-threat-to-democracies/10733068 [July 17, 2020].
Mozur, Paul. 2019. "Twitter Users in China Face Detention and Threats in New Beijing Crackdown." The New York Times, Jan 10 https://www.nytimes.com/2019/01/10/business/china-twitter-censorship-online.html [July 11, 2020].
Nakashima, Ellen, Elizabeth Dwoskin, and Anna Field. 2020. "Twitter removes more than 23,000 accounts it says are linked to China's Communist Party," Washington Post, June 11 https://www.washingtonpost.com/world/asia_pacific/twitter-removes-almost-25000-accounts-it-says-are-linked-to-chinas-communist-party/2020/06/11/8c9ec770-aa38-11ea-a43b-be9f6494a87d_story.html [July 10, 2020].
Shambaugh, David. 2020. "China's Long March to Global Power," in China and the World, edited by David Shambaugh, 3-25. New York: Oxford University Press.
Twitter Safety. 2020. "Disclosing networks of state-linked information operations we've removed," Twitter Safety Blog, June 12 https://blog.twitter.com/en_us/topics/company/2020/information-operations-june-2020.html [July 16 2020].

Spotted a mistake or want to add something? Please let us know in comments below or email us.

©2020 Whatsonweibo. All rights reserved. Do not reproduce our content without permission – you can contact us at info@whatsonweibo.com