After More Than a Decade, the Human Flesh Search Engine Is Still Raging Across Chinese Social Media
At times unjust, excessive, or even illegal – but the Human Flesh Search still is an inherent part of Weibo.
Since the early years of microblogging in China, the so-called 'Human Flesh Search Engine', a phenomenon in which Internet users hunt down and punish people, has repeatedly attracted the attention of the media. More than 10 years later, the 'Human Flesh Search Engine' is still raging on Chinese social media.
While surfing Weibo, a Changsha police officer named Hu Hanlin (@老囧货) recently came across an article titled "Violent Murder of Golden Retriever." The article discussed a video posted on the afternoon of December 31st, 2017, showing a Changsha police officer bludgeoning a golden retriever. The article caught Hu off guard – it was about him.
As Hu wrote in a January 2nd Weibo post; "I was surprised to find that [the article] included my official position, work photo, name, phone number, and even described me as this event's perpetrator."
Hu Hanlin is a victim of what has been called the "Human Flesh Search Engine" (renrou sousuo yinqing 人肉搜索引擎), the Chinese term for the phenomenon of netizens distributing the personal information of individuals people feel 'deserve' public interest or scorn.
In Hu Hanlin's case, the attack was unjust. As Hu wrote on his Weibo account: "I was not at all involved (..) For quite some time I have only investigated crimes through video footage, I have never directly responded to 110 calls." In Hu's case, as with many other instances of Human-Flesh-Searching, a viral online video had instigated netizen's search for the culprit, at which point they mistook Hu's picture for the man in the video.

Human-Flesh-Searching: Identifying the 'Culprit'

'Human-Flesh-Searching' is a group endeavor to reveal someone's identity and personal details online. Targets are often individuals who have disrupted public order in some way and have angered netizens for their behavior and actions; such as a Ms. Luo, who was recently caught on camera blocking a train door and fighting off a conductor as she refused to allow a high-speed train to depart from Hefei station – she was determined to let her tardy husband get on board.
While online outcry directed at the individual is the norm, the result of a Human Flesh Search can also come to personal confrontations, or to netizens sending unsavory items, such as cockroaches or funerary objects, to a person's personal address.
Media have been reporting about the Human Flesh Search phenomenon since the early beginnings of Chinese social media. One of the first big cases from 2006 involved a video that spread through chatrooms of a woman purposely killing a kitten with the sharp point of her high heel. Enraged netizens soon came into action to search for the identity and personal information of this so-called 'Hangzhou Kitten Killer,' and discovered she was a 41-year-old nurse named Wang Jue. She was later suspended from her job.
Digging further back into China's internet history, Human-Flesh-Searching first became popular in 2001 on MOP, one of China's most influential online forums, when a netizen posted a photo of his alleged girlfriend that turned out to be model Chen Ziyao. Her personal information was publicized to prove he was lying.
One explanation of the practice's jarring name is that it originally referred not to the hunt for an individual per se, but to how the information is collected. Instead of entering their question into a search engine, netizens who want to 'activate' the 'Human Flesh Search Engine' call on the online community to find the answers for them in a collective effort. Online community members usually gather this kind of information from their personal resources and networks. "Human Flesh" therefore actually refers to the searchers – not the searched.

From Animal Cruelty to Media Bias

Human Flesh Searches are often used in cases involving animal cruelty. A case that recently made headlines occurred in the capital of Sichuan province. On December 12th, a woman's Corgi dog 'Lion' went missing and was found by another woman named He Hengli who then blackmailed the owner over its release.
When the 'hostage' negotiations reached a deadlock, the dog's owner finally went to He's apartment to fetch her dog with police offers and reporters. While they knocked the door, Lion was thrown to his death from He's sixth story apartment.
The story caused huge outrage on Chinese social media, where details of He were released online, including her phone number and (work) address, leading to netizens harassing and threatening her at her home.
But besides coming into action with cases that involve animal cruelty, there are countless of other types of cases in which it also happens.
Just last week, the huge 'Tang Lanlan' case on Weibo ignited an 'online war' between netizens and the media over reports of a decade-old sexual abuse case. When many netizens felt that journalists reporting the case were biased and favored the suspects over the victim, personal details of the reporters were gathered by netizens and leaked online.

Voices Calling for More Privacy Laws

While 2018 has already seen several viral cases of Human-Flesh-Searching, these fly in the face of current Chinese internet privacy laws.
Voices calling for more privacy laws grew stronger in late 2014, when a Guangzhou shopkeeper named Ms. Cai was sentenced to one year in prison for instigating a Human-Flesh-Searching campaign over an alleged case of theft that resulted in the suicide of an 18-year-old high schooler.
Becoming the (unjust) target of a Human Flesh Search can ruin people's lives and careers, as well as jeopardize their safety. Whether it concerns alleged theft, animal abuse, or an extramarital affair, the 'culprits' will be hit equally hard by the impact of the 'online mob'.
Ma Rong, the ex-wife of Chinese celebrity Wang Baoqian, was slandered online in 2016, with people exposing her phone and address when news of her secret love affair went viral. Do a thief, an unfaithful wife, and a kitten killer all deserve the same scorn, and should it be up to the online community to punish them for their alleged deeds? While some support the human-flesh-search-engine approach for those who abuse animals and show off their violence, others point out its dangers.
In a further effort to limit Human Flesh Searching, legal punishment for the practice grew stricter last year. The Supreme People's Court and Supreme People's Procuratorate released a joint statement clarifying that, depending upon the severity of the invasion and dispersion of personal information, a perpetrator could be sentenced to up to 7 years in jail.

An Alternative Punishment

These previous legal warnings, however, have not seemed to stop individuals from exposing other people's personal information; neither has it stopped individuals from acting upon available details. Some argue that Human Flesh Searching plays a valuable societal role in China's online community.
One Weibo blogger (@灰鸽叔叔) concluded a post on the subject by writing: "Some people don't do bad things because they have a kind heart. Some people don't do bad things because they are unwilling to bear the responsibilities of doing bad things. If you don't allow people to suffer [the humiliation of Human Flesh Searching] they will begin to feel that they are above the consequences…If the law is momentarily unable to solve this problem, then netizens using human-flesh-searching, or even collectively speaking ill of them surely can supply this kind of punishment."
This blogger is not the only one arguing that Human Flesh Searching is an important way to battle social injustice; many other netizens also say that when the law cannot punish people for their deeds (f.e. China lacks a solid legislation against animal cruelty), a Human Flesh Search is an alternative form of retribution.
As for the case of Officer Hu – in the two days after being falsely accused he received more than a thousand texts. The texts contained messages such as "I wish Hu Hanlin a 2018 full of death for him and his whole family by evisceration…," or "Hu Hanlin's body should fester in the wilderness, to be slowly consumed by wild dogs."
On Weibo, meanwhile, despite a seeming majority of people supporting the practice of the Human Flesh Search Engine, there are more and more voices opposing it. One netizen pleads: "No matter for what purpose you do it, no matter what kind of evidence you are trying to get, the Human Flesh Search method is undoubtedly the most stupid and the most dangerous – please stop this crazy criminal behavior."
For Hu, however, any movements against the practice come too late. For him, the Human Flesh Search has even resulted in netizens coming to his house. The funeral flowers and funeral money on his doorstep are a reminder of how far the Human Flesh Search Engine can go.
By Brydon Bracart, edited by Manya Koetse
Follow @whatsonweibo
Spotted a mistake or want to add something? Please let us know in comments below or email us.
©2018 Whatsonweibo. All rights reserved. Do not reproduce our content without permission – you can contact us at info@whatsonweibo.com.
Despite China's 'Broadcast Ban' on eSports, Netizens Go Crazy for National Team's Asian Games Success
Clumsy display of nationalism during China's glorious esports win goes viral.
With 1.8 billion views (#电竞亚军会#) on Weibo, the 2018 Asian Games eSports Demonstration Event has been a big topic on Chinese social media. Despite a broadcast-ban, netizens went crazy for the Chinese team, that – somewhat clumsily – waved the Chinese flag in Jakarta.
The 18th edition of the Asian Games held in Jakarta, Indonesia, has come to an end. With 2,3 billion views on Weibo alone (#2018亚军会#), the Asian Games are a hit on Chinese social media.
The Asian Games marked the first time for esports (electronic sports) to be included in a major international comprehensive sports event.
On the 26th of August, the first day of the esports event, the Chinese team won their first gold medal after winning the game Arena of Valor aka AoV (王者荣耀). The second day, they won the silver medal with the game Clash Royale (皇室战争), ending just behind the Indonesian team.
But the most significant success was celebrated on the 29th of August. After a 3-day battle, the Chinese team won their second gold medal for their performance in the game League of Legends (英雄联盟). Their victory came as a surprise to many, since it was the South Korean team that had defeated China twice during the group phase. But this time it was the Chinese team that celebrated a three-to-one victory over the South Koreans.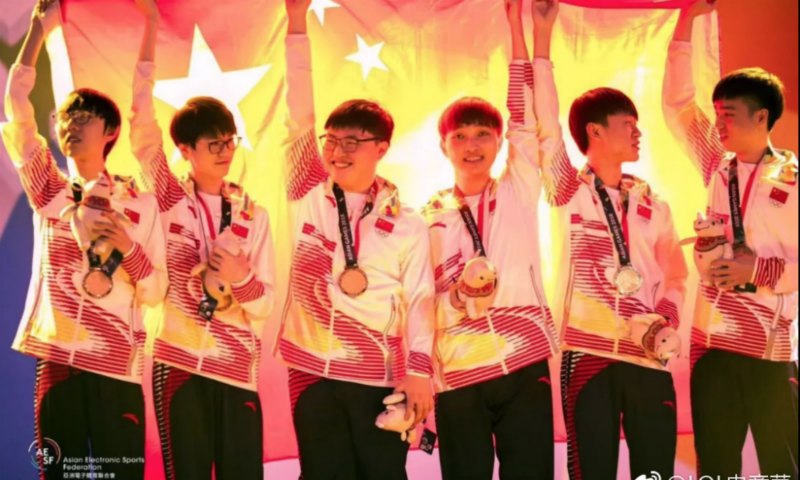 Despite the national teams' successes, TV-watching audiences on mainland China were not able to witness these important moments in sport; CCTV5, the state television's national sports channel, did not broadcast any of the esports events. Much to the annoyance of many netizens, CCTV5 also did not allow any other platform the right to broadcast any esports events.
The reason for CCTV not broadcasting online computer games is because it is banned. In the 'Notice on the prohibition of broadcasting online computer game programs' (关于禁止播出电脑网络游戏类节目的通知) issued by the National Radio and television Administration in 2004, it says that "radio and television broadcasting organizations at all levels shall not open to computer network games, and may not broadcast online computer game programs."
That same notice also states that "online computer games have adversely affected the healthy growth of minors."
On CCTV5's official Weibo account, many netizens called for the broadcasting of the esports games last week, and vented their dissatisfaction towards state media for banning the broadcast.
One Weibo user wrote: "CCTV spends state money to get a monopoly on the broadcasting rights, and then they choose not to broadcast. It is a waste of the state's money and disrespectful to the people who do want to see esports!" Some posts scolding the CCTV received thousands of likes.
Except for CCTV, Party newspaper People's Daily (人民日报), also received many negative social media comments after thy published an article on the victory of the national team. In the comment section, readers wrote comments such as: 'Now you want to congratulate? Weren't you the one that didn't want to broadcast live?' and 'I've been thinking, isn't it time that CCTV gets its own E-sports channel?'.
Clumsy Display of Nationalism: 'Handshake with the National Flag'
Despite China's 'ban' on esports, the country's esports athletes showed much patriotism during the Asian Games.
In an interview with Tencent Sports, one the players of the Chinese team, Jian Zihao (简自豪), who goes by the online-ID 'Uzi,' expressed his love and gratitude for China, saying: "It's the first time the national esports team officially represents the country. We wear the national [sports]uniform from head to toe, with the five-star red flag printed on the left side of our chest and 'CHINA' in capitals on our back. […] we live in the same village as the other athletes. I never thought that this would happen to me.'
The team also had a noteworthy patriotic moment during the so-called 'handshake with national flag incident'. After winning their second gold medal, the Chinese team gained much attention online when they somewhat clumsily kept on holding onto their national flag while shaking hands with the silver and bronze medal winners (video link).
After the award ceremony, the hashtag 'Handshake with the national Flag' (#举着国籍握手#) became a hot search on Weibo, with more than 27 million views.
The athletes later said that nobody dared to put the flag down, so they held it up while shaking hands. They reportedly said: 'The national flag is the most sacred thing, we didn't dare to make any mistakes.'
A Weibo post publishing about the moment titled the incident 'Sorry, It's the first time I won the  Asian Games Championship, [I have] no experience.' ('对不起,第一次拿亚运冠军,没经验.'); it was shared over 98 thousand times and liked more than 124 thousand times. Many netizens found it very amusing, calling the athletes 'clumsy,' 'cute' and 'adorable.'
Whether the positive image of the athletes will be enough to lift the ban on broadcasting online gaming is not clear. Neither the CCTV nor People's Daily have yet officially responded to the complaints. But as the next Asian Games are to be held in Hangzhou, China, in 2022, many are hopeful that the ban will be lifted by then. One thing is sure: their team is ready for it.
By Gabi Verberg
Follow @whatsonweibo
Spotted a mistake or want to add something? Please let us know in comments below or email us.
©2018 Whatsonweibo. All rights reserved. Do not reproduce our content without permission – you can contact us at info@whatsonweibo.com.
Richard Liu's Minnesota Mug Shots Go Viral on Weibo
The tech mogul's arrest is a major topic of discussion, many netizens side with Richard Liu.
The arrest of JD.com CEO Richard Liu, of China's most powerful tech moguls, has made international headlines and is dominating trending topics lists on Chinese social media.
With over 370 million reads, the hashtag 'Liu Qiandong Mugshot' (#刘强东被捕照片#) is a major hot topic on Weibo this week.
On Friday night, August 31, Richard Liu (刘强东), was arrested in Minneapolis for alleged sexual misconduct case involving a university student.
Liu is the founder, chairman, and executive of JD.com (京东). With more than 300 million active users, it is China's second-largest e-commerce firm after Alibaba.
According to Forbes, Liu has a net worth of approximately $7.9 billion, making him the 18th wealthiest person in China in 2017.
A day after his arrest, Liu was reportedly released without bail. John Elder, the spokesman for the Minneapolis Police Department, stated they are treating the case as an active investigation, but that no formal complaint was filed.
A statement released on JD.com's official Weibo account on September 2nd said:
"During the US business activities, Mr. Liu Qiangdong has been falsely accused. The local police investigation has found no substance to the claim and Liu will continue his business activities as originally planned."
As Liu's mugshot has gone viral around the world, he has become a number one topic of conversation. Despite the major international attention for the billionaire's arrest, many Chinese netizens do not believe Liu is guilty.
"I feel like brother Liu has been set up! I don't believe any of it!", one Weibo comment said, receiving nearly three million likes.
"I don't buy it! My first reaction is; somebody who can control such a big company surely can control his lower body. I think it is more likely that he has been set up," another typical comment read.
As online discussions run wild, there are strong online rumors on who the woman is who allegedly 'falsely' accused Liu for sexual misconduct, with netizens spreading photos of the supposed "instigator."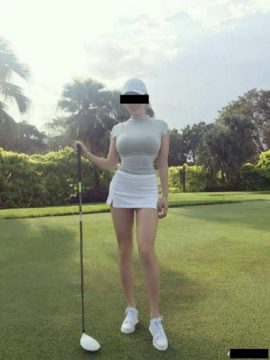 It is not the first time Liu's name comes up in an incident involving sexual misconduct. In 2015, the billionaire tried to distance himself from a sexual assault case that had taken place during a party in his penthouse in Australia.
The New York Times reports that a guest at his party, named Longwei Xu (徐龙威), was found guilty for having sex with a woman without her consent. Liu was not charged in the case, but the tech mogul still tried to have his name removed from the official documents regarding the matter.
By Gabi Verberg
Follow @whatsonweibo
Spotted a mistake or want to add something? Please let us know in comments below or email us.
©2018 Whatsonweibo. All rights reserved. Do not reproduce our content without permission – you can contact us at info@whatsonweibo.com.