Lao Gan Ma: The Story of China's Most Spicy Godmother Tao Huabi
She is China's 'Old Godmother': Tao Huabi (陶华碧) is the creator of one of China's most famous Lao Gan Ma chili sauces and the embodiment of the 'Chinese dream.' By following her own path and relying on her instinct, Tao rose from poverty and became a multi-billionaire. China's spiciest businesswomen has now quietly retired
She is China's 'Old Godmother': Tao Huabi (陶华碧) is the creator of one of China's most famous chili sauces and is the embodiment of the 'Chinese dream.' By following her own path and relying on her business instinct, Tao rose from poverty and became a multi-billionaire. China's spiciest businesswomen has now quietly retired.
'Old Godmother' (Lao Gan Ma) is a household name in China. Anyone who frequents Chinese restaurants or supermarkets is familiar with the brand of chili sauces that is made in China since the 1990s – known for the little portrait of a Chinese woman on its label.
That woman is Tao Huabi (陶华碧), who did not only develop the famous chili sauce, but also became the founder and CEO of the privately owned 'Lao Gan Ma Foodstuff Company' (老干妈风味食品有限责任公司). The company was established in south-central China's Guiyang, Guizhou Province, in 1997.
On February 14 2017, Tao Huabi hit the top trending lists on Chinese social media with the hashtag "The Spiciest [Feistiest] Woman of China" (#曾经中国最火辣的女人), when several Chinese media reported that Tao Huabi had already quietly retired from her company in 2014 and that she is no longer a stockholder of the Lao Gan Ma brand.
ROUGH START IN LIFE
"The noodle shop business soon flourished – but not because of her noodles."
With her journey from extreme poverty to ultimate wealth (she is even included in the Forbes list of China's richest), Tao Huabi's story reads like a novel.
Tao was born in 1947 in a remote mountain village in Zun'yi, Guizhou province. Since her family was too poor to send her to school, Tao was not taught how to read and write. When Tao was 20 years old, she married a local geologist and had two sons.
When her husband fell ill, Tao Huabi unexpectedly became widowed within a few years after she got married. She was forced to work outside the village to provide for her family; Tao worked around the clock to make rice tofu at night, which she sold at schools during the day.
In 1989, Tao set up a small noodle shop in the Nanming District of Guiyang. Although she just served simple noodles, she mixed them with her own spicy hot sauce with soybeans (豆豉麻辣酱). Tao was beloved in the neighborhood, where she became a 'godmother' to poor students which she would always give discount and some extra food.
With many local students and patrons visiting her little diner, the noodle shop business soon flourished – but not because of her noodles.
Tao Huabi discovered the popularity of her condiment when customers came in to purchase the sauce without the noodles. One day, when her sauce had sold out, she found that customers would not even eat her noodles without her special sauce.
When Tao learned that other noodle shops in the neighborhood were all doing good business by using her home-made sauce in their noodles, she realized the potential of her product.
FROM NOODLE SHOP TO CHILI SAUCE FACTORY
"At the age of 49, Tao took the plunge and set up her own sauce factory called 'Old Godmother.'"
By the early 1990s, more truck drivers passed by Tao's shop due to the construction of a new highway in the area. Tao took this as a chance to promote her condiments outside the realm of her own neighborhood and started giving out her sauces for free for the truckers to take home.
This form of word-of-mouth marketing soon paid off when people from outside the city district came to visit Tao's shop to buy her chili sauces and other condiments.
By 1994, she had stopped selling noodles and had turned her little restaurant into a sauce shop. Two years later, at the age of 49, Tao took the plunge to rent a house in Guiyang, recruited 40 workers, and set up her own sauce factory called 'Old Godmother': 'Lao Gan Ma' (老干妈). In 1997, the company was officially listed and open for business.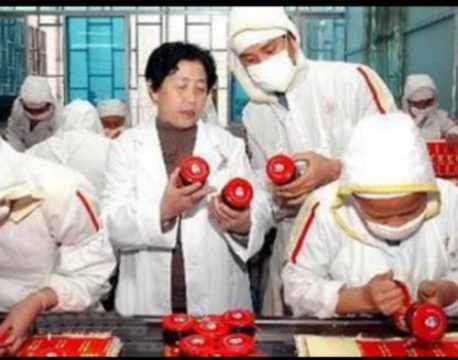 Although the Lao Gan Ma brand became successful almost immediately, Tao Huabi still struggled for years as a handful of competitors launched fake Lao Gan Ma sauces with similar packaging, and nearly ruined her business.
In 2001, when Tao Huabi was 54, the high court in Beijing finally ruled that other similar products could not use the "Lao Gan Ma" name nor imitate her packages. She received 400,000 RMB in compensation (±60,000$). Twelve years later, her company had an annual sales volume of 540 million US$ (3.7 billion RMB).
"THE MIRACLE OF GUIZHOU"
"Tao was included in the Forbes list richest families in China with an estimated worth of $1.05 billion."
By now, Tao's 'chili empire' has gone international, as her condiments are sold from the USA to Africa. She is known as the "Miracle of Guizhou." Despite the many offers she had throughout her career to set up her business elsewhere, she always stayed true to her home-province – much to the delight of local government officials who have continuously shown their support for Tao.
The businesswoman is a true blessing for the province; not just because her brand has become known as a unique 'product of Guizhou', but mainly because she offers employment to 4100 people, and directly and indirectly generates income for ten-thousands of farmers.
Lao Gan Ma is by far the largest chili brand of China, with over 20 differently-flavored condiments.
In 2015, Tao was included in the Forbes list of richest families in China with an estimated worth of $1.05 billion.
Besides that Tao, now 70 years old, allegedly loves driving cars (she owns two Rolls-Royces, a Mercedez-Benz and a BMW), she is also politically active and has become a committee member of the People's Congress at the provincial level.
According to the latest Chinese media reports, Tao Huabi has quietly retired in 2014, which was unknown to the public. She and her youngest son Li Hui (李辉) are no longer on the list of shareholders. Her oldest son Li Guishan (李贵山), however, is still a company shareholder.
"Somehow this makes me a bit emotional," some Weibo commenters said.
"I just hope the quality will remain as good as ever," some netizens responded on Weibo. "As a kid I always thought there was drugs in this sauce because it was so addictive."
Others praised her life story, saying: "Old Godmother is an example that you can still make it in life without any education."
"We actually have a lot of women here in Guizhou who can make their own delicious chili sauce," another netizen wrote: "But of course, Old Godmother's hot sauce is delicious and has its own characteristics. And in the era of Old Godmother, there were very few people who would rely on chili sauce to make a living. She has persisted and kept her prices low."
A bottle of Lao Gan Ma is generally sold at around 8-10 RMB (±1-1,5US$). Overseas, prices vary from 8$ to 15$.
"Every great business person has to retire one day," one commenter writes: "That does not diminish her legendary successful career!"
Others are surprised to find such a life story behind the Lan Gao Ma product: "Who knew our Old Godmother was such a fascinating person?"
– By Manya Koetse
Follow on Twitter or Like on Facebook
Sources and Further Reading
Baidu Page Tao Huabi (in Chinese): http://baike.baidu.com/view/117848.htm#reference-[1]-117848-wrap.
Phoenix News (in Chinese) http://finance.ifeng.com/a/20151202/14103739_0.shtml
Sina News (in Chinese) https://zx.sina.cn/n/2017-02-14/zx-ifyamkzq1302308.d.html
Sina Video (in Chinese) http://video.sina.com.cn/p/news/o/doc/2017-02-13/112965694793.html?wm=3049_0022&from=qudao
What's on Weibo is an independent blog. Want to donate? You can do so here.
©2017 Whatsonweibo. All rights reserved. Do not reproduce our content without permission – you can contact us at info@whatsonweibo.com
McDonald's China Will Still Be 'Maidanglao'
McDonald's China has changed its name, but the more things change, the more they stay the same.
The name change of McDonald's in China from Maidanglao to Jin Gongmen caused much consternation on Weibo this week.
Twenty-seven years ago McDonald's opened its first restaurant in mainland China under the name 'Màidāngláo' (麦当劳), a Chinese rendering of the name.
Similarly, in Japan, the fast food chain was called 'Makudonarudo' (マクドナルド) in 1971 to make it easy to pronounce while still sounding like the original name.
But on October 25, news of company name change from Màidāngláo to 'Jīn Gǒngmén' (金拱门), literally meaning 'Golden Arches', made headlines both in- and outside China.
The company name was already officially changed on October 12, People's Daily reports.
The company's name change follows after McDonald's sold most of its stakes in China to the Chinese CITIC Group and the American Carlyle Group. This partnership, which was formally announced in January 2017, forms the largest McDonald's franchisee outside the US. They plan to add over 1500 new restaurants in China and Hong Kong over the next five years.
On Weibo, news of the name change immediately led to much consternation. Some netizens worried that it would impact the fast food chain's daily business in China, making it more of a Chinese chain than a Western one, also potentially changing existing food safety standards and preparation processes.
They also ridiculed the 'Golden Arches' name, saying that other foreign brands, such as Starbucks and KFC should also change their name to describe their logo: 'White-haired Woman' and 'Happy Old Man.'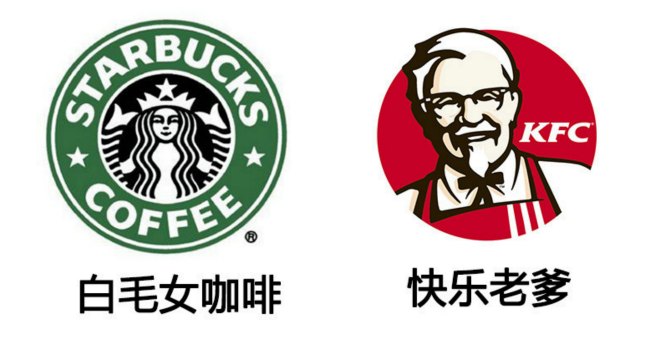 But McDonald's China officially responded to the name change on its Weibo account, saying:
"Yes, it's true! McDonald's China has changed its name to Jin Gongmen China Ltd, but the name change is only for the official certification. For you, Maidanglao will still be Maidanglao!"
McDonald's China's spokeswoman confirmed to the press that the name change purely relates to formality and will not the change the restaurants or their marketing.
Similarly, the mother company of KFC and Pizza Hut in China is called Baisheng – a name that does not affect the business or marketing of its restaurants.
For now, netizens can rest assured that the McDonald's 'Maidanglao' brand name will not be changed in China, nor on Weibo, where @maidanglao is promoting its latest burger special today -business as usual.
By Manya Koetse
Follow @whatsonweibo
Spotted a mistake or want to add something? Please let us know in comments below or email us.
©2017 Whatsonweibo. All rights reserved. Do not reproduce our content without permission – you can contact us at info@whatsonweibo.com.
Beijing Medical Graduates Open BBQ Diner, Offer Discount for Every Academic Publication
These Ivy League medical graduate students from Beijing love the academic world and barbecued meat. They will give you a discount if you're the author of a recent scientific publication.
Top medical students from Beijing's Ivy League universities have started their own BBQ restaurant. To 'encourage research,' they offer customers a discount if they can show they have recently been published in a scientific journal.
Wang Jian (王建) and Cheng Si (程丝), top medical graduate students from Beijing's most prestigious universities Beida and Tsinghua, have operated hand in hand with sixteen other former classmates in opening up their own barbecue joint in the capital's city center.
The restaurant, "The Lancet BBQ" (柳叶刀烧烤), named after one of the world's oldest and best known general medical journals, is located near Xizhimen and Beijing Jiaotong University and was opened in April of 2017.
On October 10, the 'Lancet BBQ' became a top trending topic on Chinese social media after a WeChat article by the restaurant's owners received much attention by Chinese media and was read 100,000 times within an hour.
On Weibo, the hashtag 'Top Students from Beida & Tsinghua Open BBQ Place' (#北大清华学霸合伙开烧烤店#) received 840,000 views on Tuesday.
The post says:
"Since three months ago, we started with a promotion at our restaurant. (..) It is meant to encourage everyone's research and is also meant for those people who have had their academic paper published and want to celebrate it at our restaurant."
"Every person who is the author of a publication in an academic journal listed in the SCI, SSCI, or CSSI within the past five years, can come to the restaurant, show us the proof, and obtain a discount."
The restaurant owners have a special way of calculating academics' discounts, namely: "Total Bill – Impact Factor * 10 = Discounted Price" ("总费用-影响因子*10=优惠价格). The impact factor is a measure of the frequency with which a scientific journal has been cited.
To give an example, a recent publication in the Cancer Research journal will give you ten points for impact factor, meaning a 200 RMB (30 US$) restaurant bill will get a 100 RMB (15$) discount.
If your publication was published in the Journal of Clinical Oncology, it will give you a 20-points impact factor. If the total costs at the restaurant are 200 RMB (30 US$) you will then get the entire bill for free (200 – (10 * 10) = 0).
For a publication in the Lancet, that has a journal impact factor of 47, you could get the biggest discount.*
From performing surgery to roasting meat
The idea to start the barbecue restaurant came from Wang Jian. The young doctor and fresh graduate found himself short of money in 2016 and decided he needed a side job. His love for Xuzhou cuisine led him to the idea of starting a Xuzhou barbecue diner.
China Youth Daily writes that it took Wang Jian some time to convince his partner Cheng Si, also a young doctor, to open up the restaurant together. But within a time frame of six months, Wang turned himself into an expert on the restaurant business and was able to gather a group of fellow graduates to raise the capital and start up the restaurant.
Although the 12-table restaurant might seem like any other barbecue place, the medical background of its owners does seep through. Cheng Si will sometimes say: "There are two new patients at the door," when the restaurant has two new customers.
Besides serving healthy foods, the restaurant reportedly also upholds the best hygiene standards.
Despite the recent attention for the restaurant on Weibo and in Chinese media, some netizens are critical about the owners' double job. "You're already doing the brainy jobs, let the common people do work like this," some say.
"How is being a doctor not enough to provide for your income?", many wonder.
According to China Medical News, a typical doctor at a large tertiary level hospital in Beijing will officially earn about 46,000 yuan (US$7500) a year. But in reality, they note, doctors earn more than three times that – about 180,000 yuan ($29,000) a year – due to, among others, bonuses and commissions.
But some people do not seem to mind much, saying they would prefer to have a doctor who also happens to be a BBQ cook, than a BBQ cook who also happens to be a doctor.
By Manya Koetse
Follow @whatsonweibo
* The discount explanation on WeChat is as set out here, but in an interview with China Youth Daily the owners say the discount can be up to 30% of the total meal bill, and that this discount can be shared with everyone at the table.
Spotted a mistake or want to add something? Please let us know in comments below or email us.
©2017 Whatsonweibo. All rights reserved. Do not reproduce our content without permission – you can contact us at info@whatsonweibo.com.