The Yulin Dog Meat Festival: 10 Views From Chinese Netizens
The Yulin Dog Meat Festival is an annual event that has become more and more controversial, both in China as well as internationally. What are the main comments and views on the controversial dog-eating festival on Chinese social media?
The Yulin Dog Meat Festival is an annual event that has become more and more controversial, both in China as well as internationally. What are the main views on the controversial dog-eating festival on Chinese social media? Here are 10 opinions and comments from Weibo users.
The annual Yulin Dog Meat Festival (玉林狗肉节) is taking place again this year, starting from June 21. Although many dog lovers and animal welfare campaigners from around the world call on the Chinese government to stop the festival and its dog meat industry, China's Foreign Ministry spokesperson Hua Chunying already clarified in 2016 that the Yulin government has never supported nor organized the festival.
The annual event, that celebrates the summer solstice by eating lychees and dog meat, has been drawing controversy since 2010. It is a ten-day festival that is organized by locals. Since China has no law that bans the eating of dogs, the festival itself is not illegal.
Its legal status, however, does not stop the controversy. It is estimated that around 10.000 dogs are slaughtered during the ten-day festival, and Chinese welfare groups gather in Yulin to protest the tradition. In previous years, there have been altercations between stall owners and activists trying to rescue dogs.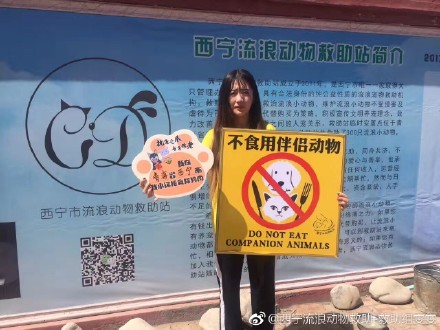 This year, it is likely that more clashes will occur. One activist in Yulin told BBC she was prevented by police from entering the market where live dogs presumably were on sale. The night before the festival, China-based Dutch journalist Marcel Vink said on Twitter that he was put out of his Yulin hotel: "Wow, kicked out of my hotel in the night, suddenly no foreigner acceptance, after hours. And all hotels in town suddenly full."
What do people on Weibo have to say about the festival amidst all the contention? Here are ten different views and comments on the Dog Meat Festival controversy, from ten different Weibo netizens.
1. "I oppose the dog meat festival!"
Many people on Chinese social media deem the eating of dog meat immoral due to the relationship between humans and dogs, and the role of dogs in human lives.
One message that was copy-pasted and shared by dozens of netizens on Weibo today says:
"I oppose the dog meat festival! I don't eat dog meat! I would dread eating the dog that has guarded and protected his family for the most part of his life. I would dread eating the playmate of a young child. I would dread eating a retired police dog. I would dread eating the eyes of a blind man."
Overall, many netizens on Weibo express this sentiment. A young woman from Xinjiang responds:
"Every time I say that I am against eating dog meat, there is always a group of people who will say: 'Chickens, ducks, fish, and cows are all living animals too, then you shouldn't eat them either!' Well, have you ever seen a duck guiding the blind, or a chicken tracking down narcotics? Will a fish come and welcome you when you come home? After an earthquake, whose paws are it that will drag you from underneath the ground? What cow will stay by your side in times of danger? Resist the dog meat festival! It's okay not to love dogs, but don't hurt them."
2. "Just a Chinese tradition."
One person writes:
"I find this all [all the controversy] very strange, the Dog Meat Festival is just a tradition. We can't do this anymore, we can't do that anymore – what's actually left of Chinese traditions with thousands of years of history? (..) Look at yourself before judging another."
This is a sentiment that is expressed by many other people on Weibo. A typical comment says: "I don't eat dog meat myself, but I do respect other people's right to eat dog meat."
3. "You're giving China a hard time."
There are also people who think the protestors do not reflect well on China.
One man from Nanning, Guangxi, writes:
"Even if there is no Dog Meat Festival, there are still dog meat traders. All you pure leftists should stop your useless actions. Those of you scolding Yulin should know that Yulin is a part of Guangxi, and Guangxi is a part of China. If you're giving Yulin a hard time, you're giving Guangxi a hard time, you're giving China a hard time."
4. "What else should we do with unsold dogs on the dog market?"
Weibo netizen @sven_shi points out the alleged hypocrisy of the anti-Yulin campaigners when he says:
"If you run into people who want to rescue dogs, you can ask them one thing and they'll look foolish. What should we do with the dogs on the dog breeding [pet] market that still aren't sold after six months? The answer, in fact, is really clear: they will be sold for slaughter. The market can't provide for the dogs that aren't sold. The Tibetan mastiffs that aren't sold will go into a dog stew. If the real dog lovers ideally don't want any dogs to be killed, they should block the door to the dog market, and take home all the dogs that are left over. Because the reason that dogs are killed is in the dog market."
5. "Don't rob people of their livelihood because of your love for dogs."
A popular blogger from Beijing holds a similar view when he says:
"Since you are animal activists, you should go and buy all living dogs and pay the price for which their meat is sold."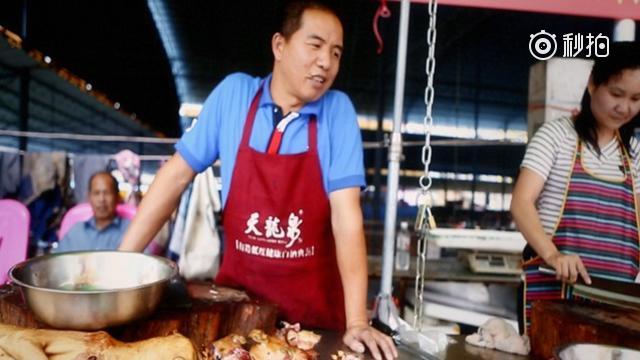 They continue:
"Those people there make a living by selling dog meat. Does your love for dogs mean that you should rob other people of their livihood? In any way, I won't go there and buy dog meat, but you also won't allow other people to buy it. Then go and buy it all yourself!"
6. "You shouldn't blame all Yulin people for this."
Some people who come from Yulin (a city of 6.9 million people) also respond on Weibo. This girl writes:
"As a person from Yulin, I feel innocent. Firstly, because I don't eat dog meat. Second, because I don't kill. Third, I am just one small citizen. It's enough for you to curse the dog meat festival – you shouldn't curse all people of Yulin. Some of you keyboard warriors are just too vulgar. You are the ones with a problem, even more so than those who eat dog meat!"
7. "Don't force your moral point of view on other people."
Another person from Yulin also comments on Weibo, and says that loving dogs and eating dogs can go together.
"When it comes to the Dog Meat Festival, loving dogs and eating dogs are two separate things. To the dog activists I would like to say: don't force your moral point of view on other people. I am from Yulin, and I'm also a dog lover. I've raised dogs. But that doesn't mean I don't like eating dog meat. Mao Zedong said: 'Only when you eat dog meat will you know how tasty it is.'"
One woman from Guangdong takes a similar stance, but points out that the abuse that often comes with the dog meat market is unacceptable. She says:
"These days on Weibo I've seen so many 'oppose the dog meat festival' posts. Actually I also love cats, dogs, and animals a lot. But to be honest, I don't really oppose it. Many people like to eat dog meat and it's part of the food chain. I can understand it. But I do oppose the stealing of dogs, the abuse of dogs, and other illegal and immoral actions. I despise this behaviour."
8. "I'm going, but I won't touch any dog meat."
There are also people who say they will visit the festival but not eat dog meat. The Lychee and Dog Meat Festival celebrates the Summer Solstice.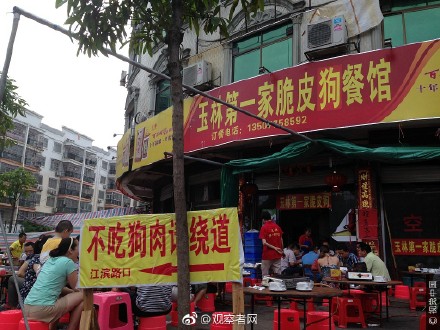 "Today is the Summer Solstice, and the Yulin Lychee and Dog Meat Festival. I am meeting up with some friends. We'll go out to eat some lychees. I won't touch any dog meat."
9. "Turning this into a special treat day for dogs."
For other people, the Yulin festival is another reason to treat their own dog to snacks today. A female netizen by the name of 'Flying Lolita' writes:
"Since the Yulin dog meat festival has started, I can't help but notice how fat our own little Harry has become! Haha. I love him. And I just hope you all won't eat dog meat."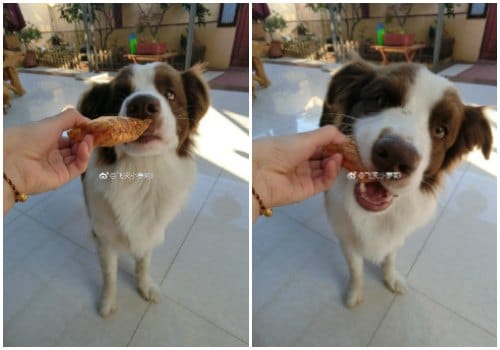 Many other people also post pictures of them cuddling their own dogs or cats on this day, turning the dog meat festival into a dog-loving day.
10. "The festival has become world famous."
Ironically enough, there are also people who think the growing controversy and international attention for the festival is a positive thing. The dog meat festival hardly received any attention before the previous few years. The national focus on Yulin bring many outsiders to the city – some come to eat dog meat, others come to protest it.
As one young netizen from Guangxi says:
"The Lychee & Dog Meat Festival is here. Yesterday on the train, I heard people say: 'Even foreigners are now coming to Yulin for the dog meat! Never in my life would I've imagined that the traditional feast I grew up with would at one time become so world-famous!"
As the 'world-famous' Yulin festival has started, so has the turmoil surrounding it. On June 21st around 18.00 Beijing time, some netizens post photos of cars driving around the festival with 'dog activists belong to an evil cult' signs, and other photos of people holding up signs to condemn the festival. Despite all the disagreements and different views, one thing is certain: as long as the Yulin festival continues, so will the controversy.
By Manya Koetse
Follow @WhatsOnWeibo
©2017 Whatsonweibo. All rights reserved. Do not reproduce our content without permission – you can contact us at info@whatsonweibo.com.
8-Year-Old Boy Loses Eye After Playing with Desiccant 'Dry Pack'
One Chinese mother is on a mission to warn other parents that this small packet can pose a big risk.
Most are familiar with those little "do not eat" packets that can be found in various food and household items packaging, but their potential danger might be less well-known. A Chinese mum is now warning others to keep the dry packs away from children after her son lost his eye because of them.
An 8-year-old boy named Keke was recently blinded in one eye after playing around with a desiccant pack. Keke's mother is now seeking media attention for his case to warn others not to make the same mistake.
According to Chinese media, the incident occurred just after the mid-term exam period, when Keke was enjoying some snacks on the couch while watching cartoons. His mother was busy cooking in the kitchen when she heard Keke screaming. As she rushed towards him, she saw that something was terribly wrong with his eye. She saw a deformed bottle filled with fluid on the floor and hurried her son to the hospital.
Keke's mother recounts: "After the examination, the doctor told us that Keke's right eye tissue was completely dissolved by an alkaline fluid (..), and that there was nothing to do about it."
"When the doctor asked how the accident happened, my son told him that he found a small packet in his bag of snacks and that he had played around with it. He first smelled it, and then later put it inside a bottle that contained his beverage. He had never expected the bottle to explode shortly afterward."
The moment some fluid entered his right eye, the little boy lost his eyesight and felt immense pain. Shocking photos shown by a local Chinese tv station show that the boy's eye has been severely damaged by the acid fluid.
Keke's parents later found out the 'small packet' mentioned by Keke was, in fact, a food desiccant (食品干燥剂), which is used to keep products dry and in good condition.
Desiccant packs are usually made with silica gel grains, which can adsorb up to 40% of their weight in moisture. It is useful for keeping things dry and 'sucking up' excess moisture. It is generally not considered to be harmful; the big "do not eat" warnings are more about choking hazard than the packets being toxic. Apart from coming with new shoes or electronics, the little packets can also often be found in various snacks (such as the Japanese nori seaweed).
On Weibo, news about the boy has generated much discussion, especially after it was shared by People's Daily. "If this stuff is so dangerous, then why is it not replaced by something that is safe?" a typical comment said.
A very similar news item made headlines in China in August 2015, when a 5-year-old boy was also blinded in one eye because of a desiccant pack when he put a package inside a pet bottle, causing it to explode.
Public health professor Liu Ping (刘萍) from Shandong University explained to Iqilu.com at the time that apart from the silica gel desiccants, there is also another type of desiccants which is made from calcium oxide (氧化钙), also known as quicklime. Cheaper than silica gel, it is also commonly used but is also relatively more dangerous than silica gel desiccant and other desiccants.
Quicklime has a chemical reaction when it is mixed with water, making it possible for a closed bottle with fluid and quicklime to explode. The fluid then becomes dangerously corrosive (as many science experiment tutorials will show).
A Chinese local television station also broadcasted footage today of experiments done with desiccants in bottles, showing that a violent explosion can occur within 80 seconds.
"Why do we use these desiccants at all," some people wonder on Weibo: "Isn't a tight seal enough to keep it fresh?"
"These desiccants need to be harmless, odorless, and non-corrosive. Strong alkalic desiccants such as the quicklime one should be eliminated," one commenter writes: "In Europe and America, the harmless silica gel desiccants are generally used, why do we still need to go through these tragedies? Why are these standards different?"
As for Keke's mother – she just hopes other parents will now understand the potential dangers of the small packets. "I greatly regret my negligence as a mother," she told Chinese media: "I knew that you're not supposed to eat these desiccants, but I never knew they posed such a great risk that could lead to such a severe outcome."
– By Manya Koetse
Follow @WhatsOnWeibo
Spotted a mistake or want to add something? Please let us know in comments below or email us.
©2017 Whatsonweibo. All rights reserved. Do not reproduce our content without permission – you can contact us at info@whatsonweibo.com.
McDonald's China Will Still Be 'Maidanglao'
McDonald's China has changed its name, but the more things change, the more they stay the same.
The name change of McDonald's in China from Maidanglao to Jin Gongmen caused much consternation on Weibo this week.
Twenty-seven years ago McDonald's opened its first restaurant in mainland China under the name 'Màidāngláo' (麦当劳), a Chinese rendering of the name.
Similarly, in Japan, the fast food chain was called 'Makudonarudo' (マクドナルド) in 1971 to make it easy to pronounce while still sounding like the original name.
But on October 25, news of company name change from Màidāngláo to 'Jīn Gǒngmén' (金拱门), literally meaning 'Golden Arches', made headlines both in- and outside China.
The company name was already officially changed on October 12, People's Daily reports.
The company's name change follows after McDonald's sold most of its stakes in China to the Chinese CITIC Group and the American Carlyle Group. This partnership, which was formally announced in January 2017, forms the largest McDonald's franchisee outside the US. They plan to add over 1500 new restaurants in China and Hong Kong over the next five years.
On Weibo, news of the name change immediately led to much consternation. Some netizens worried that it would impact the fast food chain's daily business in China, making it more of a Chinese chain than a Western one, also potentially changing existing food safety standards and preparation processes.
They also ridiculed the 'Golden Arches' name, saying that other foreign brands, such as Starbucks and KFC should also change their name to describe their logo: 'White-haired Woman' and 'Happy Old Man.'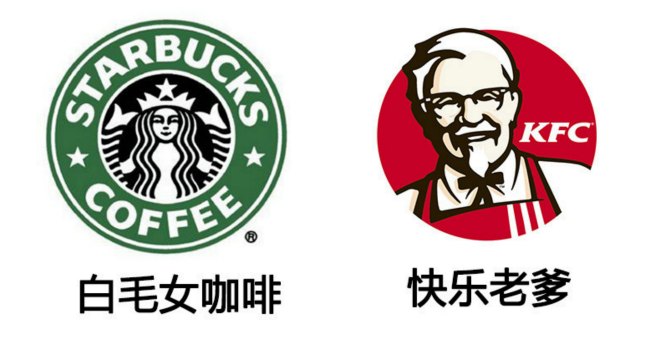 But McDonald's China officially responded to the name change on its Weibo account, saying:
"Yes, it's true! McDonald's China has changed its name to Jin Gongmen China Ltd, but the name change is only for the official certification. For you, Maidanglao will still be Maidanglao!"
McDonald's China's spokeswoman confirmed to the press that the name change purely relates to formality and will not the change the restaurants or their marketing.
Similarly, the mother company of KFC and Pizza Hut in China is called Baisheng – a name that does not affect the business or marketing of its restaurants.
For now, netizens can rest assured that the McDonald's 'Maidanglao' brand name will not be changed in China, nor on Weibo, where @maidanglao is promoting its latest burger special today -business as usual.
By Manya Koetse
Follow @whatsonweibo
Spotted a mistake or want to add something? Please let us know in comments below or email us.
©2017 Whatsonweibo. All rights reserved. Do not reproduce our content without permission – you can contact us at info@whatsonweibo.com.