Game Time: 5 Must-Knows About China's Mobile Gaming Market
China has the largest mobile gaming market in the world – an exciting market not just for game-lovers, but also for those into marketing and advertising. Shanshan Cao, Senior market analyst China at Newzoo, recently shared the ins and out of China's hot gaming world. What's on Weibo was there to take note.
China has the largest mobile gaming market in the world – an exciting market not just for game-lovers, but also for those into marketing and advertising. Shanshan Cao, senior market analyst China at Newzoo, recently shared the ins and out of China's hot gaming world. What's on Weibo joined the event, that was hosted by Digital China.
China has the largest gaming market in the world – and it is booming business. During the Digital China event (中国数码), a Sino-Dutch initiative focused on Chinese digital innovation, Shanshan Cao, senior market analyst at Newzoo, recently discussed the latest developments and opportunities in China's gaming market, that is more and more focused on mobile gaming.
China's Mobile Gaming Industry
"I love to play games," Shanshan Cao smilingly starts her talk. Every day after work, she comes home to her favorite PC games. The rise of mobile gaming has now also made it possible to enjoy her games outside of the house. Not many people are that familiar with 'mobile gaming', but without realizing, she says, many of us already are mobile gamers. The great success of mobile games like Candy Crush or Angry Birds has proved that mobile gaming is quickly taking over a huge chunk of the international gaming market.
The US currently has around 139 million mobile gamers. The numbers vary, but according to Cao, China now has approximately 183 million gamers, and it is believed that 71% of the online population of China is an (occasional) online gamer, making it the largest online game market in the world.
One of the key drivers behind this online gaming environment is the fact that China is a mobile-first country. China's average mobile user owns a relatively cheap but high-performance mobile phone, which enables them to play mobile games. As the quality of China's smartphones keeps on rising, so are the possibilities and developments within China's mobile gaming market.
What makes the market so interesting for companies, Cao explains, is their audience: China's mobile gamers are young, mainly living in the first and second-tier cities of China, and half of them are female. Most importantly, they generally are fervent users of QQ, WeChat, and other social media, and like to spend money online as digital consumers who do not mind paying for movies, music, or games.
There are many different ways in which mobile games can bring revenue. There are paid games, or games with in-game payment options where users can generate a new life after they are game over by paying for it.
But the commercial power of free mobile games also should not be underestimated, Cao says: in-game advertising could earn money in various ways. The social-media-loving audiences of mobile games make them very interesting for brands who can advertise through precise targeting and crossover cooperations.
For example, Cao mentions, brands could make their products extra appealing by giving away in-game rewards. In this way, one would not only buy a L'Oreal shampoo, but also get 'extra lives' or other in-game rewards with it, making both a product and a game more attractive for gamers.
China's Mobile Gaming Market: 5 Things You Need to Know
By now, China's mobile games market has risen to 41% of the total Chinese games market. Shanshan Cao names the 5 main characteristics of this market; the must-know facts for anyone interested in being part of it.
1. Highly Competitive Market
China's mobile games market is a highly competitive one. Right now, it is dominated by big players Netease and Tencent, that, amongst many others, produced the hugely popular Kāixīn Xiāo Xiāo Lè 开心消消乐 (see image).
Besides these giants, there are also many other big players – such as independent mobile game company iDreamsky. This makes it challenging for smaller companies to enter the market.
It is especially difficult for non-Chinese companies to enter China's mobile gaming market, but there are also many opportunities for marketers and gaming companies that make it worthwhile. China has the world's largest gaming market that is still continuing to grow; an exciting and booming place to be for companies that are not afraid of a challenge.
2. Restrictions & Censorship
Even without the big players, the Chinese gaming market is somewhat hard to enter for non-Chinese companies due to local restrictions and censorship. There is no Google Play Store, for example, as all Google products including Gmail, Google search, and the app store have been blocked since 2010.
This is just one of the many local restrictions foreign companies would have to deal with. But, Shanshan notes, one major possibility for foreign companies to tap into the market is to establish an own company in China or to work with a local partner that has a thorough understanding of the market and its restrictions and possibilities.
Swedish gaming company Mojang recently opted for the latter, as it teamed up with Chinese game giant Netease to develop a China-tailored version of their hugely popular Minecraft game. It currently holds the number one spot in the popular mobile games rank in China under the name of 'My World' (我的世界).
3. Fan Economy
Many of China's popular online game are based on popular Chinese literature, comics, anime or reality TV shows – this 'crossover success' is an important part of China's mobile gaming market.
Star Wars is a good example of how 'fan economy' can benefit multiple markets, including the gaming one; the Star Wars: Commander game became a number one hit in China earlier this year, generating more than 1 million downloads in just four days within its release.
Shanshan encourages foreign companies to use mobile big data to help them understand Chinese consumers and their preferences.
4. Going Global
The competitive domestic gaming market has led to an increasing internationalization of China's gaming companies. One of these companies is Snail Games, that was established in Suzhou, China, in 2000, and set up its LA-based USA company in 2010.
Going global poses a challenge for these companies, as they have to adjust their design to a more western taste, which often means making it less 'cute' or adding some game elements and promotion methods that speaks to a western audience. For the USA launch of the game Taichi Panda, for example, Snail Games hired famous American martial artist, judoka and actress Ronda Rousey to be their spokesman to make the game more 'American'.
There are also companies, including Tencent and Alibaba, that are all about buying; they enter the western market and buy up local companies like Miniclip or Pocket Gems.
Shanshan notes that the internationalisation of China's mobile gaming market also forms an opportunity for foreign gaming companies; if they do not have a strategy to enter China themselves, it is also commercially interesting to help Chinese games to do localisation in countries outside of China.
5. Mobile E-Sport Games
Mobile e-sport is bigger in China than it is in the West. Many bestseller games have proven that e-sport can make much money on console – but it is even more interesting when people can play it on their phone whenever they want to play it. Adding a competitive feature, like is done in Hero Pro League, makes it even more appealing to players.
One of the people who have made this market bigger is e-sports lunatic Wang Sicong, who also happens to be the son of the richest man in China.
Shanshan stresses that e-sports are important within China's mobile gaming, but that it is not necessarily the dominant genre: "At this moment, China's mobile gaming market has so much potential – anything is possible," she says – again reaffirming that China's mobile gaming market is anything but game over.
– By Manya Koetse
Follow @WhatsOnWeibo
[rp4wp]
©2016 Whatsonweibo. All rights reserved. Do not reproduce our content without permission – you can contact us at info@whatsonweibo.com.
The Rise of Facial Recognition in China's Real Estate Market
Some homebuyers counter the rise of facial recognition technology in real estate offices by wearing helmets during their visit.
The issue of Chinese real estate agents using facial recognition techniques to collect information about their clients has sparked privacy concerns among Chinese social media users.

– By Manya Koetse, with contributions from Bobby Fung

A recent news report by Southern Metropolis Daily exposes how more and more real estate offices in China are working with facial recognition technologies to collect personal information about their prospective clients.
This is not the first time that the widespread use of facial-recognition techniques in the real estate industry receives attention in Chinese media. In 2019, some blogs already raised concerns over the use of such techniques and the negative impact it could have on homebuyers.
But why would the real estate industry benefit from buying expensive face recognition systems?
One reason is that these AI techniques could earn those within the industry a lot of money while reducing time-consuming conflicts over commission fees.
Using facial recognition within the real estate industry solves existing problems regarding the practice of commissions and splits in compensation, as the techniques can register when, where, and how often a certain client visited, and through which channels the eventual property purchase was made.
Besides the fact that the registration of biometric information violates the privacy of visitors, it could also mean they, as homebuyers, are losing out on big money. First-time visitors, not yet registered by the smart facial recognition cameras, can get much higher discounts.
The report by Southern Metropolis Daily claims that homebuyers could end up paying up to 300,000 yuan ($45,560) more when buying property if their face was previously recorded.
This is, among others, because agencies make a distinction between homebuyers who first come to view a property following a real estate agent's own marketing campaign (a 'natural visitor' 自然到访客户) and those who have come through an intermediary ('渠道客户'). In the latter case, the company also has to pay a commission fee to the intermediary.
This system has led to some potential homebuyers wearing helmets when visiting a real estate agency. Images of a certain 'Brother Helmet' (头盔哥) viewing property previously attracted attention online.
One of the companies that is mentioned by Southern Metropolis Daily as providing this kind of smart camera systems to companies is the Shenzhen-based Myunke (Mingyuan Yunke 明源云客), an internet company focusing on the "intelligent transformation and upgrading" of real estate marketing.
On Weibo, dozens of commenters suggest that the use of these techniques in China's real estate industry is already widespread, with some sharing their own experiences as homebuyers and others saying: "I work in this industry, and it's true."
"Where's our privacy?! This is too scary!", others write, with some saying that the root of the problem lies in China's "overly lax privacy protection."
The ubiquity of commercial use of facial recognition has been attracting more attention recently amid rising privacy concerns.
One example is the use of built-in smart cameras by digital advertisement billboards, which measure customers' reactions to advertisements. These digital billboard record, for example, if people look at the advertisement, how long they stay interested, and if they are male or female.
Earlier this week, a court in Hangzhou ordered a local wildlife park to delete the facial recognition data of one of its patrons, saying it was "unnecessary" and "lacked legitimacy." An associate law professor at Zhejiang Sci-tech University named Guo Bing sued the safari park in 2019 for using mandatory facial recognition systems to register him and his wife as park visitors.
As reported by Sixth Tone, Guo decided to file this lawsuit on the grounds that the park had violated China's consumer rights protection law by collecting sensitive personal information without the permission of its patrons.
In light of the heightened concerns around privacy and commercial use of facial recognition, a draft law to ban facial recognition systems in residential communities was recently submitted to the local legislation department in Hangzhou. This move may signal a stricter overview or even ban of mandatory collection of facial scans in residential areas.
Whether or not the use of facial recognition systems in real estate sales will be curbed any time soon is unclear. Some experts have pointed out, however, that the necessity and legitimacy of employing such techniques – which only protect the interests of the company and not the interest nor rights of the clients – is highly questionable.
Spotted a mistake or want to add something? Please let us know in comments below or email us. First-time commenters, please be patient – we will have to manually approve your comment before it appears.
©2020 Whatsonweibo. All rights reserved. Do not reproduce our content without permission – you can contact us at info@whatsonweibo.com.
Top 10 Most Popular Smartphones in China (Fall/Winter 2020)
From OPPO to iPhone, these are the most popular smartphones in China at the moment.
These are the most popular smartphone brands and devices in China right now. An overview by What's on Weibo.
It's been a while since What's on Weibo last did a top 10 of most popular / top-rated smartphones in China (link). Because the latest smartphone models have been attracting a lot of attention on Chinese social media recently, it is high time for another update.
Apple's iPhone 12 series, Huawei's Mate 40, and Samsung's Note 20 series are among the most discussed smartphones this season, but there are so many more devices gaining popularity over the past few weeks and months.
In previous years, there was a strong focus on bezel-less screens, trendy designs, and selfie camera quality. Now, there's a shifting focus on 5G, (8K) video and multiple cameras, fast charging technology, and overall fast performance. All models in this list are 5G ready.
For this list, we loosely follow the popularity rankings of Zol, a leading IT portal website in China that compiles its lists based on the data provided by its own Internet Consumer Research Center (ZDC 互联网消费调研中心).
Since its top ten rankings are changing every day, we also take into account how much views and clicks these latest models are receiving on social media site Weibo. If multiple models of the same series occur in different places in the official rankings, we've put them under one ranking together (e.g. the OPPO Reno 4 SE and the OPPO Reno 4 Pro, or the Huawei Nova 7 Pro and Huawei Mate 40).
China's most popular smartphone brands at this moment are OPPO, Vivo, Huawei, Apple, and Honor.
When popular Weibo blogger Gǎojī Juéshì (@搞机爵士,2.1 million fans) recently asked his followers which flagship phone of the moment they would choose – Apple's iPhone 12, Huawei's Mate 40, or Samsung's Note 20 – a majority of 49% of respondents voted for the Huawei brand. 43% voted Apple, and 8% voted Samsung.
Although the number one of this list, the OPPO Reno4, has consistently been holding the number one spot in last week's ranking, the other models are shifting places in the top rankings, so this is not an 'official' top ranking list, just one that is compiled by us following the latest trends.
1. OPPO RENO4 SE & PRO (8GB/128GB/5G)

OPPO is a Guangdong-based brand officially launched in 2004. It is mainly known for targeting China's young consumers with trendy designs and smart marketing. Its product quality combined with successful online marketing has made the brand super popular throughout the years.
For the Reno4, TF Boys member Wang Junkai (@王俊凯, aka Karry Wang) who has nearly 79 million fans on Weibo, is the OPPO brand ambassador promoting this model. One Weibo post by Wang promoting the Reno4 SE received over 735,000 comments and one million likes.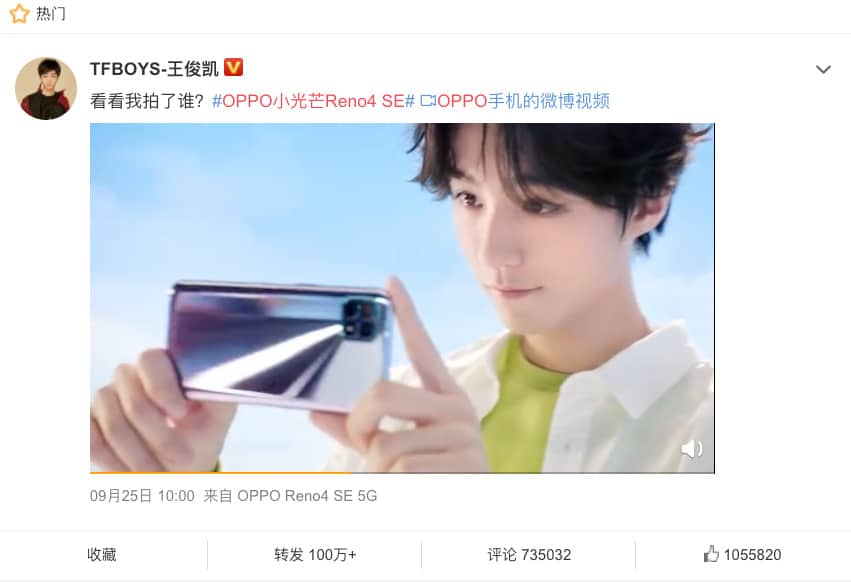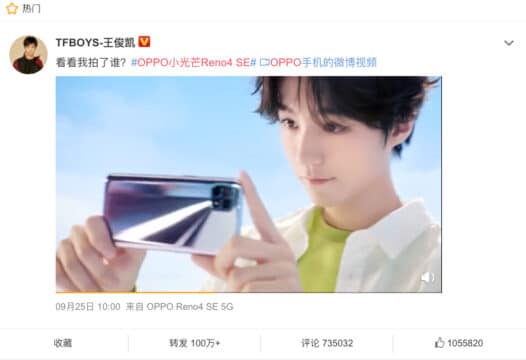 The OPPO Reno4 SE was officially launched in China in late September of 2020 and is not yet available for the international market.
The Reno4 SE has a 6.43-inch AMOLED display (1080 x 2400 pixels) and comes with a triple rear camera setup (48MP, 8MP, 2MP). Noteworthy is its 32MP (!) selfie camera.
It comes with 8GB of RAM and 128GB storage (no expandable storage). Some of the Reno4 SE's other highlights include the 65W fast charging and 5G connectivity support. The smartphone runs Android 10 OS, topped with OPPO's own ColorOS 7.2.
On Weibo, the OPPO Reno4 SE hashtag (#OPPO小光芒Reno4 SE#) has 710 million views at the time of writing.
The Oppo Reno 4 Pro is also listed in Zol's top ranking list, ranking 8 at the time of writing. This model is slightly bigger, with a Super AMOLED display and extra memory card slot. It also has NFC and a more high-end camera. It is priced around ¥3799 ($566).
The OPPO Reno4 SE is priced at ¥2499 ($373) at JD.com and Tmall, and is one of the cheaper devices in this list – its price is nowhere near that of the Samsung Note 20 Ultra or the iPhone 12, making it much more affordable to many. The Reno4 SE smartphone comes in three color options: Super Flash Black, Super Flash Blue, and Super Flash White.
2. VIVO X50 PRO (8GB/128GB/5G)

At time of writing, not only does the Vivo x50 Pro hold the number two spot in the top popular smartphone rankings, but Vivo is also ranking as the second most popular smartphone brand in China at this moment (OPPO being number one).
Like OPPO, Vivo is another Chinese domestic brand that has gained worldwide success, first entering the market in 2009. Its headquarters are based in Dongguan, Guangdong.
When it comes to marketing its smartphones, Vivo has really focused on camera quality over the past years. Its earlier Vivo x27 device was launched as a "night photo wonder tool," and for the Vivo x50 Pro, there is again this focus on "redefined photography," camera light sensitivity and stabilization.
The main camera is a 48MP "Gimbal" main camera, accompanied by a 13MP, 50 mm prime portrait camera, a wide-angle lens, and 60 x optical zoom camera.
Collaborating with state media outlet CCTV, there recently was a Golden Week social media promotion of the device showing beautiful night photos from the Summer Palace.
The Vivo x50 Pro was launched in June of 2020. The slim device has a 6.56 inch AMOLED display, 1080 x 2376 pixels. Due to its powerful processor, 90 Hz high refresh & 180 Hz touch sampling rate, and gaming-centric features, the Vivo x50 Pro will also be appreciated by gamers.
By now, the Weibo hashtag associated with the Vivo x50 series (#vivo X50系列 超感光微云台#) has gained over 1.7 billion views.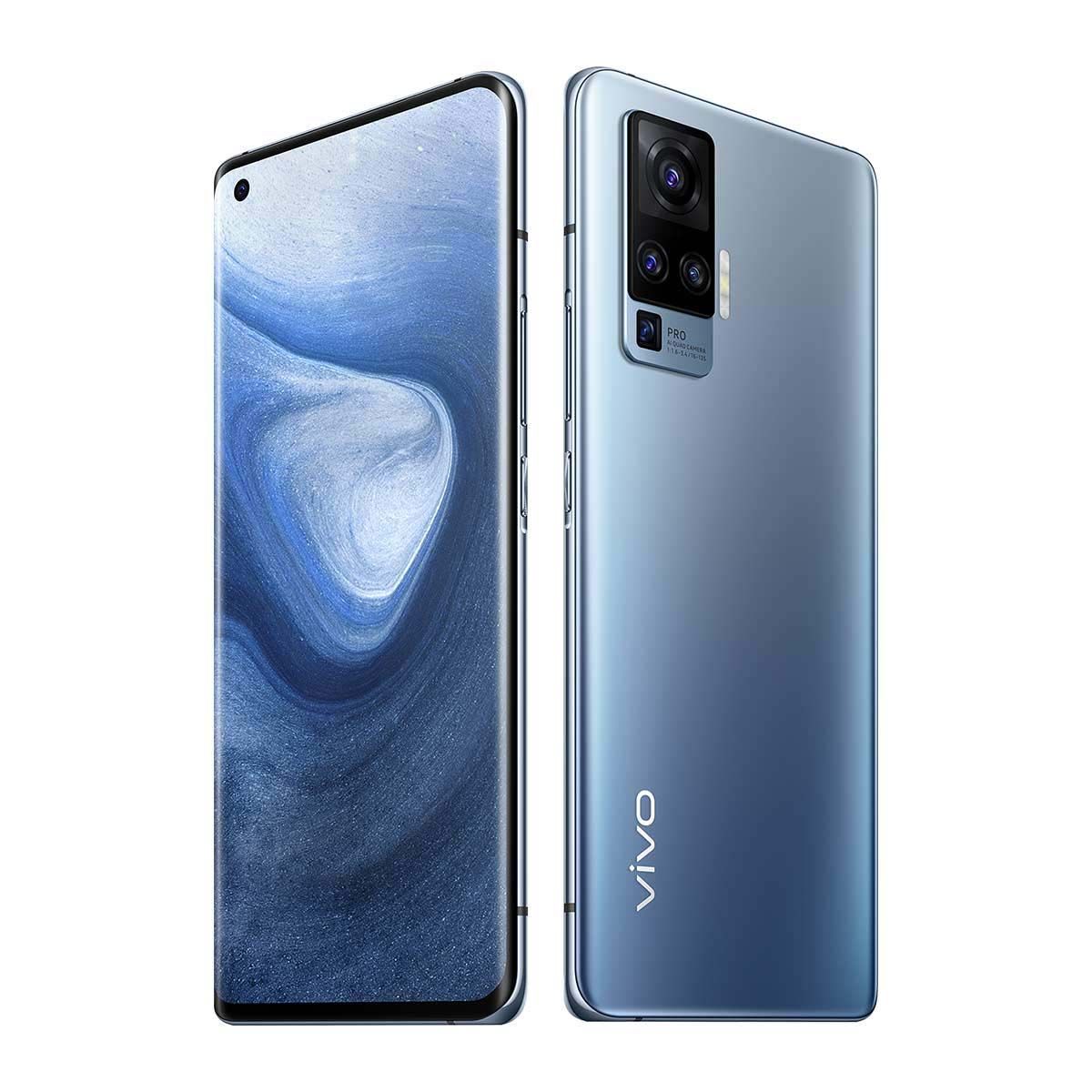 Many people on social media also share their own photos shot with their Vivo x50 Pro.
The Vivo x50 Pro 5G is priced at ¥3998 ($596) at e-commerce sites such as JD.com. It comes in Dark Blue and Light Blue colors.
3. Huawei Nova 7 Pro (8GB/128GB/5G) and Huawei Mate 40 (8B/128GB/5G)

Both the Huawei Nova 7 Pro and Huawei Mate 40 are in the top ranking lists of this moment. Huawei also ranks number three in official top-ranking smartphone brand lists of this moment, coming in before Apple in popularity.
The Huawei Nova 7 was released in April of 2020, and the Huawei Mate 40 series was released in China on October 30 with the Mate 40, Mate 40 Pro, and Mate 40 Pro+ (we'll update this when more news comes out). The Mate 40 and Mate 40 Pro were previously on pre-order sale, and reportedly sold out within 30 seconds. The Mate 40, which ranks highest in popularity at this time, is an 'entry-level' device within the Mate 40 series.
The Huawei Mate 40 comes with a 6.76-inch Flex OLED display with a 2722 x 1344 pixels screen resolution, a 90Hz refresh rate, and a 240Hz touch sampling rate. There's been a lot of hype surrounding the Huawei Mate 40 since it was said it would come with "a feature" that was still to be disclosed – which turned out to be the digital yuan wallet feature.
The older Huawei Nova7 Pro is a dual-sim device. It has a 6.57-inch display (1080 x 2340) and a 64MP + 8MP + 8MP + 2MP rear camera, the front camera being 32MP + 8MP.
The Weibo hashtag for the Huawei Nova 7 series (#华为nova7#) has nearly 2 billion views on Weibo at time of writing, with the Huawei Mate 40 garnering 1.2 billion views on its hashtag page (#华为Mate40#).
The Nova 7 pro is priced at ¥3699 ($550). The Nova 7 Pro was released in the colors Midnight Black, Silver, Forest Green, Midsummer Purple, and Honey Red. The Mate40 is ¥4999 ($745).
4. Samsung Galaxy Note 20 Ultra (12GB/256GB/5G)
Together with Apple, Samsung currently is among the most popular smartphone brands in the PRC that is not made-in-China. The brand seems to have been able to win back consumer's trust after previous problems with overheating and exploding batteries.
The Galaxy Note 20 and Note 20 Ultra were launched in summer 2020. Both are top-notch devices, with a Snapdragon 865 Plus processor and a 10-megapixel selfie camera, and of course, the Note's landmark 'S Pen' including new gestures.
What makes the 'Ultra' device different from the Galaxy Note 20 is its Gorilla Glass Victus back (which is more durable and has better drop resistance), its AMOLED screen, 108-megapixel camera, and its microSD card slot – making it possible to expand the  256GB storage with a Micro-SD of up to 1TB. Despite the price difference, the aforementioned features make it understandable that the 'Ultra' is a more popular choice over the Samsung Note 20 device.
The Galaxy Note 20 Ultra shoots 8K video, the highest-resolution video recording available. It is also the first Note with a 120 Hz refresh rate display. For reference:  a standard smartphone display usually refreshes at 60 times per second, or at 60 Hz. This high refresh rate means you get smoother animations and navigation. The device also has a 240Hz touch sampling rate (the frequency at which the display polls for touches on the display).
With its 6.9 inch (1440 x 3088) display, the Note 20 Ultra is the biggest phone on this list. It weighs 208 grams.
On Weibo, the hashtag "Samsung Note 20" (#三星note20#) has over 330 million views. The Samsung Note 5G Ultra is available in bronze, white, and black, and is available from ¥9199 ($1370), making it the most expensive phone on this list. Although many people on Weibo say they do like this phone, the high price is an obstacle, with some saying: "The price just kills me."
5. OnePlus 8Pro and 8T (8GB/128 GB/5G)
"Never settle" is the slogan used by OnePlus, a Shenzhen-based Chinese smartphone manufacturer founded by Pete Lau and Carl Pei in December 2013.
Both the OnePlus8Pro and the cheaper 8T models are ranking high in current top listings. The 8T was released in October of this year, while the Pro version came out earlier in April.
Both phones come with Dual-SIM, AMOLED display (120 Hz refresh rate), Gorilla Glass 5 front and back, 4K video, stereo speakers, NFC, and 48MP main cameras.
The Pro is the bigger phone – with its 6.79 inch screen and 199 grams, it comes quite close to the Samsung Note 20 Ultra. It also has a slightly more advanced quad camera.
The OnePlus 8 series hashtag (#一加8#) currently has some 1,3 billion views on Weibo.
The OnePlus 8 Pro received quite some attention on social media earlier this year, when it turned out that its 'Photochrom' color filter, using infrared sensors, could see through some materials, such as plastic.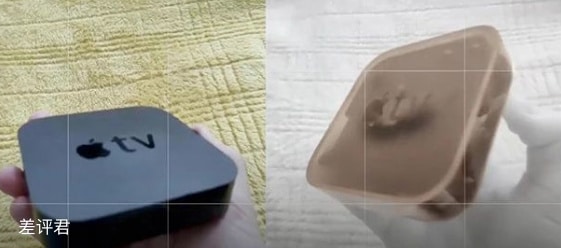 The OnePlus 8 Pro 5G is priced at ¥5399 ($805), the OnePlus 8T model is priced at ¥3399 ($507).
6. iQOO 5 (12GB/128GB/5G)
The iQOO is not well-known outside of China, but it is actually a sub-brand of Vivo. iQOO is owned by the BKK Group (步步高), which also owns OPPO, OnePlus, and RealMe.
The iQOO 5 was released in August of this year. Its AMOLED display is about the same size as the OnePlus8T (6.56 inch), they both have 120Hz refresh rate screen, dual SIM, and the two phones actually seem to be competitors in multiple ways, although the iQOO is the pricier option.
The iQOO has a 16-megapixel selfie camera, its rear camera is a 50MP, along with a 13MP ultra-wide angle and 13MP depth sensor. It has 8K video recording.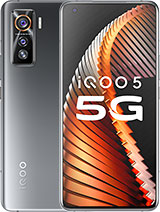 On social media, the iQOO is mainly marketed as a 'fast phone' – and in doing so (#iQOO 5 超能竞速#) it has reached 370 million views on its hashtag page at time of writing.
The iQOO 5 is priced at ¥4298 ($640) and comes in blue or grey.
7. OPPO FIND X2 PRO (12GB/256GB/5G)

The OPPO Find X2 Pro was already launched in March of 2020 and yet it still is one of the most popular phones of the moment in China – even though it is also one of the more expensive devices in this list.
With its 6.7 inch display, it is just as big as the Apple iPhone 12 Pro Max, and in some ways it could be argued that it is a real competitor. With its 48 MP/13MP/48MP main camera and 32MP selfie camera, and, among others, stereo speakers and fast-charging features, it's a fancy device.
Some reviewers argue the design is better than the Apple iPhone Pro, and that its display is more impressive.
The OPPO Find X2 series hashtag page (#OPPO Find X2#) has over 1.8 billion views on Weibo.
Priced at ¥5999 ($895), the OPPO Find x2 Pro comes in Black, Orange, Light Grey, Green, Lamborghini Edition, with the orange/grey/green editions all made from (vegan) leather instead of glass or plastic.
8. IPHONE 12 (4GB/128GB/5G) & IPHONE 12 PRO MAX (6GB/128GB/5G)

Despite its relatively high price, the iPhone 12 is still very popular in China – but at time of writing, still lags behind a bit in the top-ranking lists, and does not come up in the top five lists (yet).
The Apple iPhone 12 and the Pro Max were both announced on October 13, with the iPhone 12 launched later in October, along with the Apple iPhone 12 Pro. The Apple iPhone 12 Mini, like the Pro Max, is yet to be released.
The iPhone 12 is the smallest and lightest model of the 12 / 12 Pro / 12 Pro Max trio. It has a 6.1 inch (1170 x 2532) Super Retina XDR display, which is also among the smaller device displays in this list. The phone is also marketed as "the world's smallest, thinnest, lightest 5G phone" with the "best iPhone display ever." It comes with a dual 12-megapixel camera on the rear and a 12-megapixel selfie camera on the front.
It's actually hard to track the views on the iPhone 12 series on Weibo since there are so many different hashtags relating to iPhone12 news – this in itself gives an idea of how popular this phone is. The most used "iPhone 12" hashtag (#iphone12#) has a staggering 9 billion views.
The iPhone 12 comes in the Black, White, Red, Green, Blue colors, and is currently priced at ¥6299 ($940) in China. The 12 Pro Max, with a giant 6.7-inch display and fancier camera, is priced at ¥9299 ($1387) – making it the most expensive phone on this list.
9. HONOR X10 & HONOR 30 (6GB/128GB/5G)

Together with the super popular OPPO's Reno 4 SE, the Honor X10 and Honor 30 are among the more affordable devices on this list, with the X10 being slightly more popular than the more expensive Honor 30.
Honor is perhaps not as well-known outside of China as other Chinese smartphone brands are.  Honor (荣耀), established in 2013, is the budget-friendly sister of the Huawei brand. The company's sub-brand has been doing very well over the past years. Honor focuses on great value for money, and in doing so, targets younger consumers, not just with its relatively low prices, but also with its trendy designs.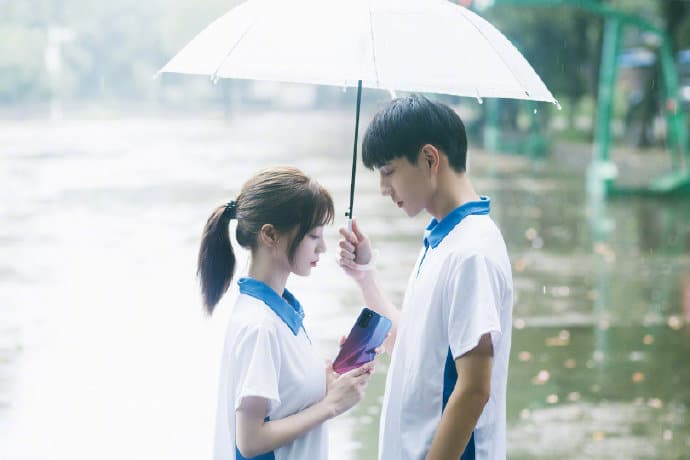 The Honor X10 5G was released in May of this year, the Honor30 was released a month earlier. Size-wise, display-wise, price-wise, these Honor devices could compete with the newer OPPO Reno 4 device, with many of their specs being similar. Both devices support expandable memory.
The Honor 30 is slightly better than the X10 when it comes to pixel density and CPU speed, but this model also has a better camera setup (40+8+8+2 MP versus 40+8+2 MP).
The X10, however, has a stronger battery (4300mAh) and a bigger screen (6.63 inches).
Honor30 hashtag (#荣耀30#) has garnered 3,5 billion views on Weibo thus far; the X10 is also popular on social media (#荣耀x10#) with 1,1 billion clicks.).
The Honor X10 is priced at ¥2199 ($328). The Honor 30 is ¥2699 ($402).
10. XIAOMI 10 (8GB/128GB)

Since the launch of its first smartphone in 2011, Beijing-brand Xiaomi has become one of the world's largest smartphone makers.
The Xiaomi 10, released in May 2020, is a dual SIM device that comes with a 6.67-inch (2340 x 1080) AMOLED display with a 90 Hz refresh rate, a strong 4780 mAh battery, and 108+13+2+2 MP rear camera. It also supports 5G and has quick charging, so it's a very 2020 device. According to Gadgets Now, the Xiaomi 10 "lives up to the hype."
With over 3,2 billion views on the Xiaomi 10 hashtag page on Weibo (#小米10#), the Xiaomi brand also succeeded to create an online hype earlier this year. Discussions were mostly focused on the model's camera performance and its screen.
The Xiaomi 10 is priced around ¥3499 ($521), with cheaper deals available. It comes in black, grey, green, and pink.

For clarification, we'll list the aforementioned devices again, based on pricing, with the most expensive devices coming first. Note that these are the approximate prices for the Chinese market, which might be (very) different outside of China:
1. iPhone 12 Pro Max / ¥9299 ($1387)
2. Samsung Note 20 5G Ultra / ¥9199 ($1370)
3. iPhone 12 / ¥6299 ($940)
4. OPPO Find x2 Pro / ¥5999 ($895)
5. OnePlus 8 Pro 5G / ¥5399 ($805)
6. iQOO 5 / ¥4298 ($640)
7. Vivo x50 Pro 5G / ¥3998 ($596)
8. OPPO Reno4 Pro / ¥3799 ($565)
8. Huawei Nova 7 Pro 5G / ¥3699 ($550)
9. Xiaomi 10 / ¥3499 ($521)
10. OnePlus 8T / ¥3399 ($507)
11. Honor30 / ¥2699 ($402)
12. OPPO Reno4 SE / ¥2499 ($373)
13. Honor x10 / ¥2199 ($328)
By Manya Koetse
Follow @WhatsOnWeibo
NB: This post is not a sponsored post in any way. This article may, however, include affiliate links that at absolutely no additional cost whatsoever to you allows this site to receive a small percentage in case you purchase something after you click.
Spotted a mistake or want to add something? Please let us know in comments below or email us. First-time commenters, please be patient – we will have to manually approve your comment before it appears.
©2020 Whatsonweibo. All rights reserved. Do not reproduce our content without permission – you can contact us at info@whatsonweibo.com.