Game Time: 5 Must-Knows About China's Mobile Gaming Market
China has the largest mobile gaming market in the world – an exciting market not just for game-lovers, but also for those into marketing and advertising. Shanshan Cao, Senior market analyst China at Newzoo, recently shared the ins and out of China's hot gaming world. What's on Weibo was there to take note.
China has the largest mobile gaming market in the world – an exciting market not just for game-lovers, but also for those into marketing and advertising. Shanshan Cao, senior market analyst China at Newzoo, recently shared the ins and out of China's hot gaming world. What's on Weibo joined the event, that was hosted by Digital China.
China has the largest gaming market in the world – and it is booming business. During the Digital China event (中国数码), a Sino-Dutch initiative focused on Chinese digital innovation, Shanshan Cao, senior market analyst at Newzoo, recently discussed the latest developments and opportunities in China's gaming market, that is more and more focused on mobile gaming.
China's Mobile Gaming Industry
"I love to play games," Shanshan Cao smilingly starts her talk. Every day after work, she comes home to her favorite PC games. The rise of mobile gaming has now also made it possible to enjoy her games outside of the house. Not many people are that familiar with 'mobile gaming', but without realizing, she says, many of us already are mobile gamers. The great success of mobile games like Candy Crush or Angry Birds has proved that mobile gaming is quickly taking over a huge chunk of the international gaming market.
The US currently has around 139 million mobile gamers. The numbers vary, but according to Cao, China now has approximately 183 million gamers, and it is believed that 71% of the online population of China is an (occasional) online gamer, making it the largest online game market in the world.
One of the key drivers behind this online gaming environment is the fact that China is a mobile-first country. China's average mobile user owns a relatively cheap but high-performance mobile phone, which enables them to play mobile games. As the quality of China's smartphones keeps on rising, so are the possibilities and developments within China's mobile gaming market.
What makes the market so interesting for companies, Cao explains, is their audience: China's mobile gamers are young, mainly living in the first and second-tier cities of China, and half of them are female. Most importantly, they generally are fervent users of QQ, WeChat, and other social media, and like to spend money online as digital consumers who do not mind paying for movies, music, or games.
There are many different ways in which mobile games can bring revenue. There are paid games, or games with in-game payment options where users can generate a new life after they are game over by paying for it.
But the commercial power of free mobile games also should not be underestimated, Cao says: in-game advertising could earn money in various ways. The social-media-loving audiences of mobile games make them very interesting for brands who can advertise through precise targeting and crossover cooperations.
For example, Cao mentions, brands could make their products extra appealing by giving away in-game rewards. In this way, one would not only buy a L'Oreal shampoo, but also get 'extra lives' or other in-game rewards with it, making both a product and a game more attractive for gamers.
China's Mobile Gaming Market: 5 Things You Need to Know
By now, China's mobile games market has risen to 41% of the total Chinese games market. Shanshan Cao names the 5 main characteristics of this market; the must-know facts for anyone interested in being part of it.
1. Highly Competitive Market
China's mobile games market is a highly competitive one. Right now, it is dominated by big players Netease and Tencent, that, amongst many others, produced the hugely popular Kāixīn Xiāo Xiāo Lè 开心消消乐 (see image).
Besides these giants, there are also many other big players – such as independent mobile game company iDreamsky. This makes it challenging for smaller companies to enter the market.
It is especially difficult for non-Chinese companies to enter China's mobile gaming market, but there are also many opportunities for marketers and gaming companies that make it worthwhile. China has the world's largest gaming market that is still continuing to grow; an exciting and booming place to be for companies that are not afraid of a challenge.
2. Restrictions & Censorship
Even without the big players, the Chinese gaming market is somewhat hard to enter for non-Chinese companies due to local restrictions and censorship. There is no Google Play Store, for example, as all Google products including Gmail, Google search, and the app store have been blocked since 2010.
This is just one of the many local restrictions foreign companies would have to deal with. But, Shanshan notes, one major possibility for foreign companies to tap into the market is to establish an own company in China or to work with a local partner that has a thorough understanding of the market and its restrictions and possibilities.
Swedish gaming company Mojang recently opted for the latter, as it teamed up with Chinese game giant Netease to develop a China-tailored version of their hugely popular Minecraft game. It currently holds the number one spot in the popular mobile games rank in China under the name of 'My World' (我的世界).
3. Fan Economy
Many of China's popular online game are based on popular Chinese literature, comics, anime or reality TV shows – this 'crossover success' is an important part of China's mobile gaming market.
Star Wars is a good example of how 'fan economy' can benefit multiple markets, including the gaming one; the Star Wars: Commander game became a number one hit in China earlier this year, generating more than 1 million downloads in just four days within its release.
Shanshan encourages foreign companies to use mobile big data to help them understand Chinese consumers and their preferences.
4. Going Global
The competitive domestic gaming market has led to an increasing internationalization of China's gaming companies. One of these companies is Snail Games, that was established in Suzhou, China, in 2000, and set up its LA-based USA company in 2010.
Going global poses a challenge for these companies, as they have to adjust their design to a more western taste, which often means making it less 'cute' or adding some game elements and promotion methods that speaks to a western audience. For the USA launch of the game Taichi Panda, for example, Snail Games hired famous American martial artist, judoka and actress Ronda Rousey to be their spokesman to make the game more 'American'.
There are also companies, including Tencent and Alibaba, that are all about buying; they enter the western market and buy up local companies like Miniclip or Pocket Gems.
Shanshan notes that the internationalisation of China's mobile gaming market also forms an opportunity for foreign gaming companies; if they do not have a strategy to enter China themselves, it is also commercially interesting to help Chinese games to do localisation in countries outside of China.
5. Mobile E-Sport Games
Mobile e-sport is bigger in China than it is in the West. Many bestseller games have proven that e-sport can make much money on console – but it is even more interesting when people can play it on their phone whenever they want to play it. Adding a competitive feature, like is done in Hero Pro League, makes it even more appealing to players.
One of the people who have made this market bigger is e-sports lunatic Wang Sicong, who also happens to be the son of the richest man in China.
Shanshan stresses that e-sports are important within China's mobile gaming, but that it is not necessarily the dominant genre: "At this moment, China's mobile gaming market has so much potential – anything is possible," she says – again reaffirming that China's mobile gaming market is anything but game over.
– By Manya Koetse
Follow @WhatsOnWeibo
[rp4wp]
©2016 Whatsonweibo. All rights reserved. Do not reproduce our content without permission – you can contact us at info@whatsonweibo.com.
Didi Riders Can Now Have "Verified Party Members" Drive Them Around
Party-building 3.0? Didi has got it covered.
First published
This is Party-building in the new era: Didi now allows users of its Premier Car Service to let a verified Party member drive them to their destination.
On September 20, as the People's Republic of China is nearing its 70th-anniversary celebrations, the country's most popular taxi-hailing app Didi published an article on Weibo and WeChat explaining its verified Party Member Driver Program.
Recently, riders in Beijing may have noticed something different at Didi's Premier Car service, which is called "Licheng" 礼橙专车 since June of last year.
Thanks to Didi's "Red Flag Steering Wheel" program, spotting a ride hailing CCP member has never been this easy. pic.twitter.com/DuHghtE8xu

— 王博源 Wang Boyuan (@thisboyuan) September 20, 2019
Some of Licheng's drivers now have a red background to their profile photos accompanied by a Communist Party emblem. Upon clicking the profile of these drivers, customers will see that this driver is a Party Member Driver ("党员司机") – meaning that the Didi driver's status as a Party member has been verified through Didi's "Red Flag Steering Wheel" program (红旗方向盘项目) that was set up in November 2018.
Didi writes that these drivers can also be identified as Party members through the red sticker on the dashboard at the passenger side, which literally says "Party member driver."
The article explains that the recent project is an effort to contribute to China's Party-building in the digital era, and that Didi aims to establish a Party member community within its company.
The company is apparently planning to make this community a lively one, as it promises to provide online and offline activities that will help these drivers stay up to date with the latest developments within the Party, and that will increase their "Party awareness."
Starting this month, Didi will reportedly also offer "patriotic classes" to all of its drivers via its online classroom program.
China has more than 88 million Party members. Party membership does not come overnight; those who want to become a Communist Party member need to attend Party courses, pass written tests, be recommended by other members, and pass a screening (read more here).
As for now, riders cannot manually pick to have a Party member as their driver; a nearby driver will be automatically selected when they order a car – if it is a Party member, they will know straight away from the driver's profile.
For now, Didi has set up "mobile Party branches" in Beijing, Shanghai, Shenzhen, and a number of other cities.
On Weibo, some see the initiative as a marketing move from Didi's side. "If you hear the driver is a Party member, you know it's reliable. It's a good thing."
The past year was a tough year for Didi, after the murders of two young women by their Didi driver made national headlines, causing outrage and concerns about customer's safety when hailing a car through the Didi company.
By Manya Koetse
Spotted a mistake or want to add something? Please let us know in comments below or email us.
©2019 Whatsonweibo. All rights reserved. Do not reproduce our content without permission – you can contact us at info@whatsonweibo.com
"Don't Download This App!" – A Top 10 of Harmful Chinese Apps
This latest top 10 of harmful Chinese apps comes amid a heightened media focus on mobile users and cybersecurity in China.
First published
Thousands of apps are available to China's mobile users, but not all of them are safe. These apps were marked as harmful by Chinese state media this week.
On September 17, Chinese state media outlet Xinhua News Agency issued a top 10 list of harmful mobile apps. The list, published via various social media outlets, raised discussions online about the security risks of seemingly innocent and fun apps.
The top 10 list comes during China's 2019 "Clean the Web" (净网) campaign, an ongoing nationwide initiative organized by Chinese authorities to clean China's digital environment by eradicating pornography and 'illegal publications' (扫黄打非).
As the People's Republic of China will soon celebrate its 70th anniversary, the "Clean the Web 2019" campaign is now in full swing.
According to China's National Computer Virus Emergency Response Center (NCVERC), the 10 listed 'harmful apps' posing hazards related to illegal gambling, stealing personal data, and having in-app downloads without users' permission.
The full list of harmful mobile apps (and their bugged versions) is as follows.
The following first four apps are accused of personal data breaches:
1. 'Happy Eliminating'《开心消消消》(Version 1.1)
This gaming app (image on the left), is highly similar to another popular gaming app known as Xiaoxiaole or Happy Elements (开心消消乐) (on the right).
2. 'Digule'《嘀咕乐》(Version 1.0.1)
This app promises to offer free comics and offline downloads. The app presents itself as being "non-ads interference" on the Android Market.
3. 'Mifeng Yx'《蜜蜂优选》(Version 2.4.2)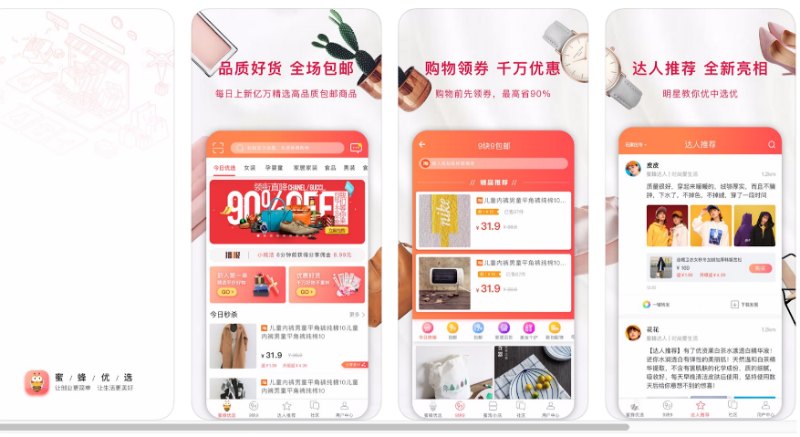 This app helps users to get discount from popular online shopping sites such as Tmall and Taobao.
4. 'Yangling Travel'《杨凌旅游》
This is a travel app that offers a wealth of information related to self-guided tours, travel tips, and hotel booking services.
The following apps have been labeled as 'harmful' for containing malware; their plug-ins and bundles drain users' cellular data by downloading promotional ads and mobile apps in the background without permission:
5. 'Zhijiao YXY'《职教云学院》(Version 1.0.2)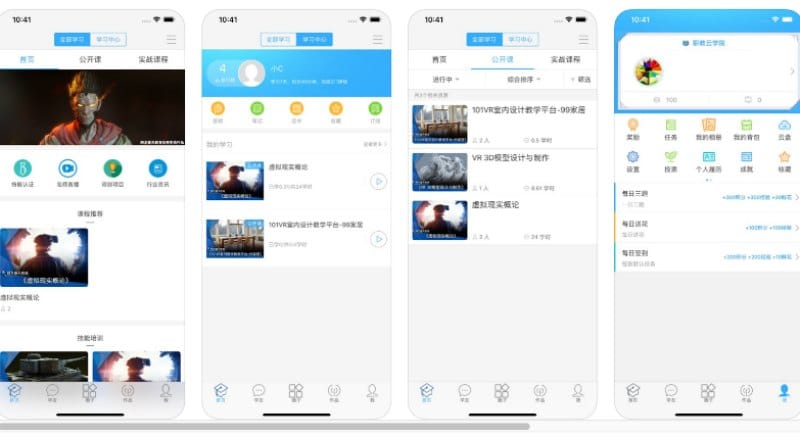 Zhijiao YXY is an online teaching platform for vocational education.
6. 'Fashion Snap'《时尚快拍》(Version 3.6.72)

Fashion Snap is a beauty camera and photo editor tool.
7. 'Watermark Images'《水印修图》(Version 4.0.91)
This is another photo editor tool featuring photo watermark add-ons.
These last three apps were linked with gambling activities by Chinese state media, or have security vulnerabilities making users susceptible to financial losses:
8. 'Cute Puppy Go Home'《萌犬回家》(Version 2.0)
This is an app that matches pets with potential adopters.
9. Guess-emoji-challenge (Version 1.1)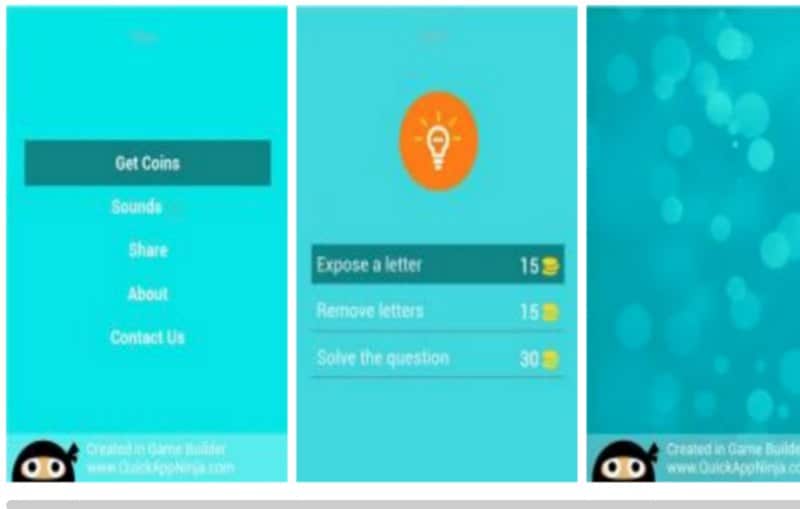 As its name indicates, this is a mobile gaming app all about emoji guessing.
10. Warehouse Manager《仓库管家》(Version 1.0.1)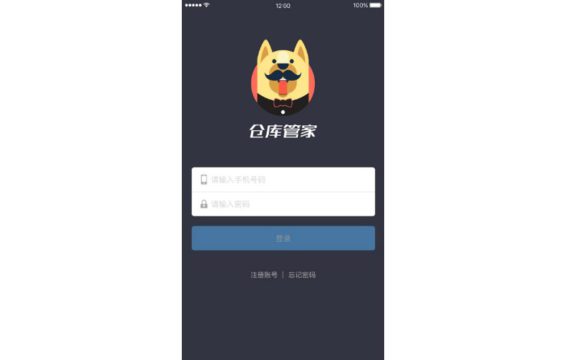 This is a warehouse management application.
(Note that we found two additional apps with the exact same name on AppAdvice, both are described as warehouse management applications – so for now, it is not clear which one of the three is the one referred to by Xinhua, and how it is associated with gambling.)
In addition to warning Chinese mobile users about the aforementioned versions of the 10 apps, Chinese media also spread the NCVERS's advise in recommending netizens to use "real-time monitoring" anti-virus apps to help detect malware carried by illegal and harmful apps. 
In response to the report on the harmful apps, SinaTech News launched a poll on Weibo asking people what unwanted side functions mobile apps they dreaded the most.
At the time of writing, a majority (48.7%) of the 77,000 people participating in the poll indicated that "collecting user data without permission" is one of the things they loathe the most.
With China's Cybersecurity Week kicking off earlier this month, there's recently been an increased (social) media focus on cybersecurity in China.
This week, Chinese cybersecurity experts warned social media users not to post photos of themselves doing a V-sign gesture, since criminals could possibly abuse their fingerprint data.
The Chinese app Zao also sparked major privacy concerns in China earlier this month. The app, that was released on August 30, allows users to play with face-swapping and "deepfake" effects. There were soon concerns about the app's questionable privacy policy, which stated it had "free, irrevocable, permanent, transferable, and relicenseable" rights to all user-generated content (also see The Guardian).
By now, the hashtag 'Ten Lawbreaking & Harmful Apps" (#十款违法有害App#) has received over 130 million views on Weibo.
"This is a time for all of us to be concerned," one Weibo blogger writes, with others agreeing: "I think all apps are collecting our data nowadays."
But not all people seem to be so worried: "Weibo, WeChat, and Baidu – I'd say those apps are really harmful! They are harmful because they make me waste so many hours of my day."
Read more about Chinese apps here.
By Jialing Xie
Spotted a mistake or want to add something? Please let us know in comments below or email us.
©2019 Whatsonweibo. All rights reserved. Do not reproduce our content without permission – you can contact us at info@whatsonweibo.com