Top 10 Most Popular Smartphones in China 2017 (According to Weibo)
Just before the biggest online shopping events of the year, these are the most popular smartphone brands in China 2017 – a top 10 list compiled by What's on Weibo.
The sales of smartphones are going through the roof during China's annual e-commerce shopping festival Single's Day (11/11). What smartphone brands and models are the most popular on Chinese social media this year?

UPDATE! Now read our Top 10 of Most Popular Chinese Smartphones in 2018.

The countdown to Single's Day, China's annual largest online shopping event on November 11, is about to start. Smartphones are always amongst the top-selling items during the yearly big sale, and the various newly-launched models are hitting the social media top trending topic lists on a daily basis weeks before. Time to take a look into what phones are currently most popular amongst Chinese netizens.
Sina News recently reported that an increasing number of young Chinese consumers are willing to spend their entire monthly income or even more on a new mobile phone. Since more than 95% of Internet users in China use mobile devices rather than desktop computers to go online, chosing the right mobile is all the more important for Chinese consumers.
And for this season, the 'right mobile' (1) has a futuristic 'bezel-less' screen without edges: the bigger, the brighter, the better. With the growing importance of selfies in this social media era, the perfect phone of the moment (2) also has a high-performing front facing camera. It is also noteworthy that (3) many of the hottest phones of this moment come in various sizes and especially in various trendy colors to offer buyers more choice, tailored to their personal taste.
To create more insight into the most popular smartphone brands in China, we have compiled a list of ten Weibo smartphone brands with the most followers here.* Note that we did not include the iPhone, because despite the various channels related to iPhone on Weibo, there is no official iPhone channel.
To give you an indication, however, the Sina Weibo iPhone User Channel (@微博iPhone客户端) has a staggering 53.3 million followers – which would still make it one of China's most popular mobile phones on social media, despite its declining popularity due to competition from domestic brands. The launch of the iPhone X on Friday is also a much-anticipated one in China.
The following smartphones currently have the largest following on Sina Weibo. With Single's Day coming up, all brands are promoting their latest models, giving a hint to consumers on what to buy for the big November 11 online sales:
27.222.000+ followers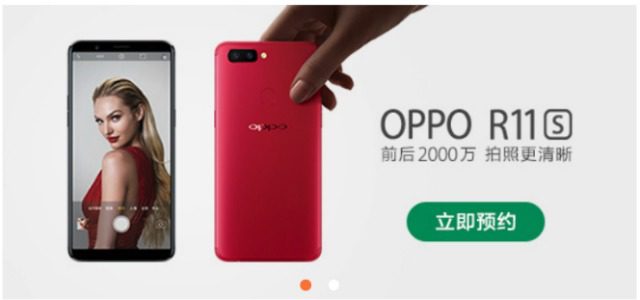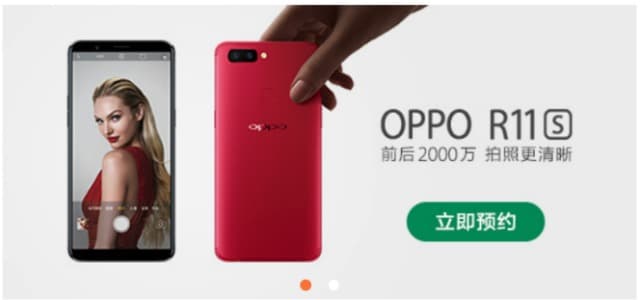 The number one smartphone brand in China – according to Weibo – is Oppo, a Guangdong-based brand officially launched in 2004. Oppo is mainly known for targeting China's young consumers with its trendy designs and smart marketing. In 2016, the brand was ranked as the number 4 smartphone brand globally.
Right before Single's Day, Oppo is now pushing forward its newest Oppo R11s model phone on social media. The phone will be released on November 2, and together with the much-anticipated R11s Plus model, could become one of the top-sellers on November 11.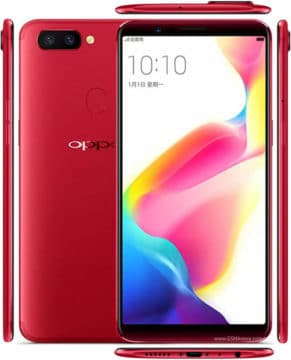 Oppo is launching the Oppo R11s as a smartphone that is not just beautiful (with an all-screen 'bezel-less' display), but also smart. The phone can be unlocked within 0.08 seconds through the latest facial recognition technology.
Oppo's smartphones are known as excellent selfie-making-tools, and its latest model is also promoted for having a 20-megapixel front and back camera. Oppo uses the Weibo hashtag 'Oppo's All-New 20MP Front&Back R11s' (#OPPO全新前后2000万R11s#) to discuss the new model. On Tuesday, two days before the official launch, the hashtag was already viewed over 640 million times. There's no pricing announced yet (will update). Update: prices start at CNY 2999 (±450$).
23.337.000+ followers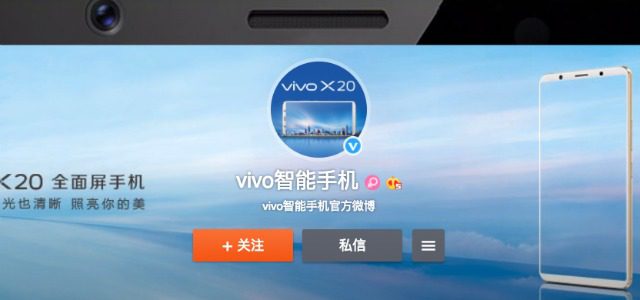 Vivo is another Chinese domestic brand that has gained worldwide success, first entering the market in 2009. Its headquarters are based in Dongguan, Guangdong.
On September 30, Vivo launched its Vivo X20 Plus and VivoX20, the successor of best-seller Vivo X9. With a price of CNY 2,998 (±$450) on JD.com, it is a popular phone that offers some advanced features, 6.01 inch (18:9) full view display, and dual camera setup, for a very reasonable price.
The popularity of the Vivo X20 is evident on Weibo. Hashtag (#vivo全面屏手机X20#) has been viewed over a billion times.
(NB: there is something noteworthy about the Weibo account of Vivo, which had 23+ million followers on October 26, and a staggering 29+ million followers only five days later. Although most reputable brands do not want to associate their brand with fake accounts, it is possible that some fans were bought – or perhaps the brand has just hugely gained popularity over the past week. In that case, it is actually Vivo that is the number one on this list. For now, we'll stick to the follower numbers as counted between October 24-27.)
3. Xiaomi @小米
16.872.000+ followers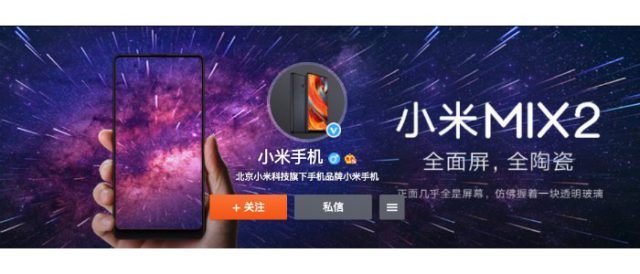 Since the launch of its first smartphone in 2011, Beijing-brand Xiaomi has become one of the world's largest smartphone makers.
The Xiaomi (Mi) brand was initially often called an 'iPhone copycat,' but it is now a trendsetting brand in the smartphone business. With its 2016 Mi Mix model, the brand was among the first to ditch thick bezels and go beyond the 16:9 aspect ratio to introduce the 'all screen' or 'bezel-less' screens, which are all the buzz now. The Mi Mix became one of the year's hottest smartphones.
The Mi Mix 2, Xiaomi 6, and Xiaomi Note 3 are the devices currently being promoted through the Xiaomi official Weibo channel.
With a Phillipe Starck design and premium IPS LCD screen, the Mi Mix 2 has already been getting ravenous reviews on tech sites. Some reviews, however, do note its 'underperforming camera.'
The 'Xiaomi Note 3' topic #小米Note3# is also very popular on Weibo, where it has received 560 million views thus far.
It is sold for CNY 2199 (±330$) on JD.com; much cheaper than the Mix 2 which is sold for approximately CNY 3299 (±496$). With a price of CNY 2999 (±450$), the Xiaomi 6 is in between.
4. Honor (荣耀) @荣耀手机
16.638.000+ followers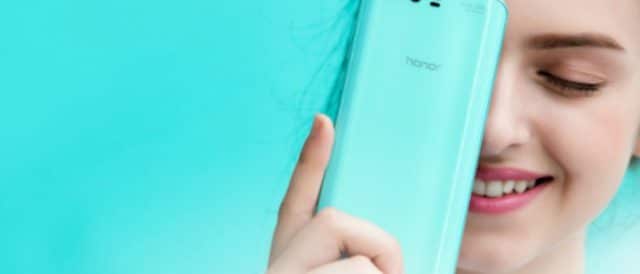 Honor, established in 2013, is the budget-friendly sister of the Huawei brand. The company's sub-brand has been doing very well over the past year. Rather than focusing on hyping up its brand name through celebrity campaigns, Honor focuses on great value for money.
On the brand's Weibo account, it promotes its Honor V9 and Honor V9 Play as the to-buy models for November 11. The latter is currently sold for as low as CNY 999 (±150$). The Honor V9 starts at CNY 2599 (±390$).
Both the Honor V9 (#荣耀V9#) and Honor V9 Play (#荣耀V9play#) have received a lot of attention on social media this year, with millions of views and comments.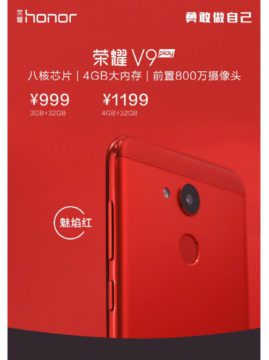 The Honor V9 has a 5.7-inch curved glass screen. It has dual SIM and an internal storage of either 64GB or 128GN expandable to 256GB by microSD.
The latest Honor models are available in multiple trendy colors. But above all of this, it is the affordability that makes this phone popular.
5. Huawei @华为
14.631.000+ followers.

Huawei remains to be one of China's top smartphone brands. Its new model Huawei Mate 10, the follow-up to last year's Mate 9, became a trending topic on Weibo earlier this week, with the hashtag #华为Mate10# receiving over 480 million views in some days time.
In China, the Mate 10 (128GB) is available at approximately CNY 4499.00 (±675$). With its thin bezels, 5.9-inch display, fingerprint sensor, fast-charging battery, and trendy colors (Midnight Blue, Titanium Gray, Mocha Brown, Pink Gold), this model forms a serious competition to the iPhone X.
13.509.000+ followers.

Meizu is another Chinese homegrown brand, established by high school dropout Jack Wong (Huáng Zhāng 黄章) in 2003. Since then, it has grown out to be the 11th best-selling smartphone maker in the world.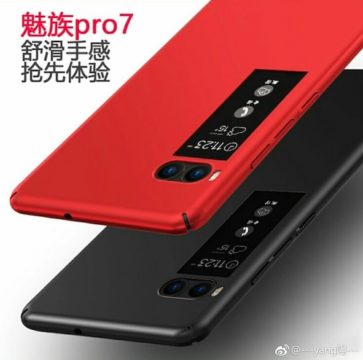 Its newest model is the Pro 7, starting from CNY 2499 (±375$), follows all the latest trends: it has thin bezels, a strong battery and dual camera, and a slick design. The model is also available in various colors, which is one of the major trends of the season – of course, a pink edition is crucial nowadays.
7. Samsung @三星
8.690.000+ followers.

Samsung has three official accounts on Weibo; Samsung Electronics, Samsung China, and Samsung Galaxy. The latter, by far, has the most followers of the three. This account, with well over 8,5 million followers, is fully dedicated to Samsung's high-end mobile phones.
The brand is now especially highlighting its Samsung Galaxy Note 8 model. Starting from CNY 6980 (±1050$) this is amongst the most expensive popular smartphones around.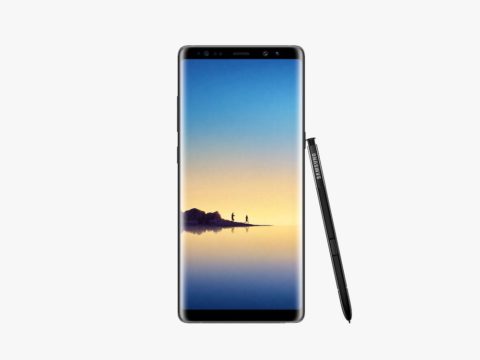 Despite the fact that it is high-tech, the phone has not seen a very warm welcome in China. There could be various reasons for this; political tensions between Korea and China over THAAD, Samsung's harmed reputation over its battery catastrophe, or simply the fact that Chinese consumers are value-oriented.
The Note 8 is barely any bigger than the cheaper Galaxy S8+. Although Samsung's Note series became all the rage when they set the 'phablet' trend, the newest flagship models of other brands all have comparably large, bezel-less screens. With phones such as the Huawei Mate 10, the Xiaomi Mix 2, Oppo R11s, iPhone X, and Vivo X20, Samsung Note 8 is facing some serious competition within its range.
4.471.900+ followers.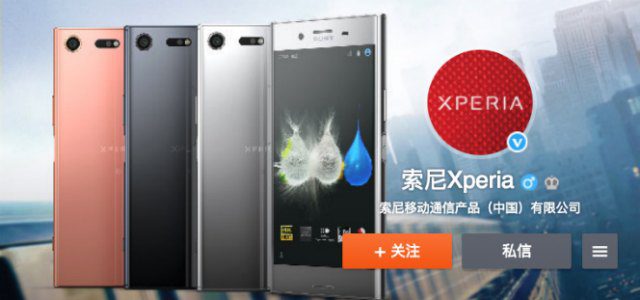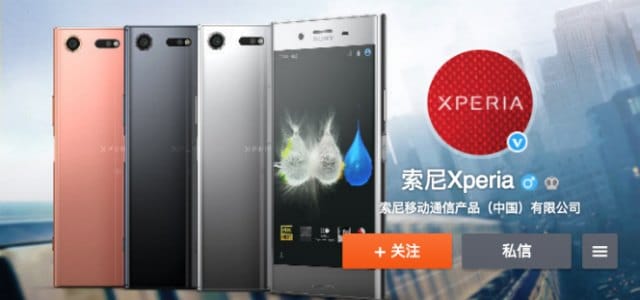 Sony Xperia is the only Japanese brand amongst China's most popular smartphone brands.
The brand is currently promoting its Xperia XZ Premium, which was first spotted in red back in May when it appeared on Weibo.
The Xperia XZ Premium has a 5.2-inch LCD display and specific rectangular design. With 1,3 million views for the 'Xperia XZ Premium Launch' (#索尼xperia xz1发布#) topic on Weibo, the phone is currently not amongst the top hottest models in China.
The brand is promoting its smartphone's "3D Creator" on Weibo. This feature allows users to scan their face, food, or other objects and makes a 3D avatar of it that can be shared on social media or 3D print. "Can I take a picture of an Xperia XZ Premium and then make a 3D print of an Xperia XZ Premium?", some netizens jokingly comment.
The model was officially launched in China on October 27, its price (64GB/red) is approximately CNY 6399 (±962$) – a lot more expensive than the budget-friendly red Honor V9.
9. Gionee @金立
3.134.000+ followers.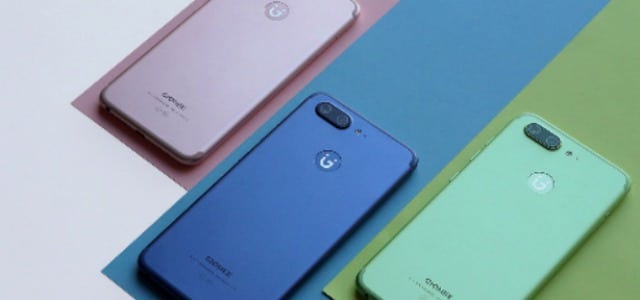 Gionee is a Chinese smartphone manufacturer based in Shenzhen, Guangdong. Founded in 2002, it is one of China's largest mobile phone manufacturers.
Gionee is now actively promoting the successor of last year's M6: the M7 model, which was launched in September 2017.
Its campaign for this phone actively focuses on China's 30-something generation who are worried about their career and (young) children. Perhaps because Gionee is one of the older brands amongst its new smartphone competitors, it tells the 30-somethings "we're growing (and advancing) together."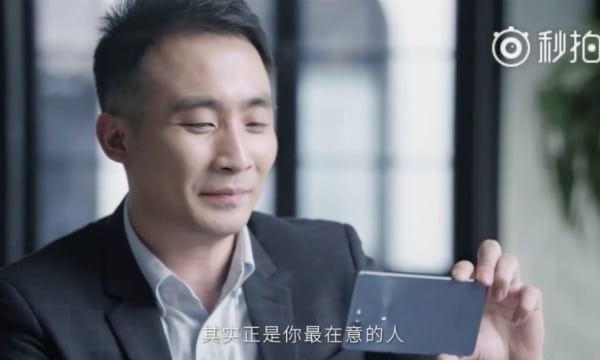 The M7 has a 6.01-inch full HD display, fingerprint sensor, DUAL-sim, and goes with the trend with its full view 18:9 display. It is priced around CNY 2799 (±420$).
10. Nubia @努比亚
2.518.000+ followers.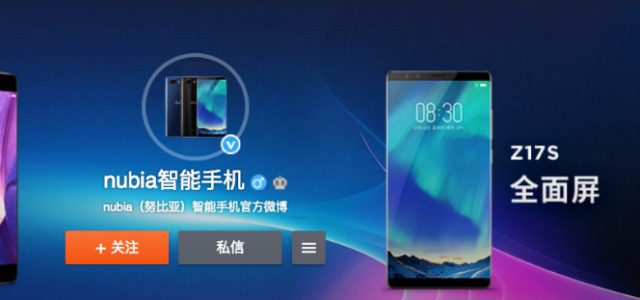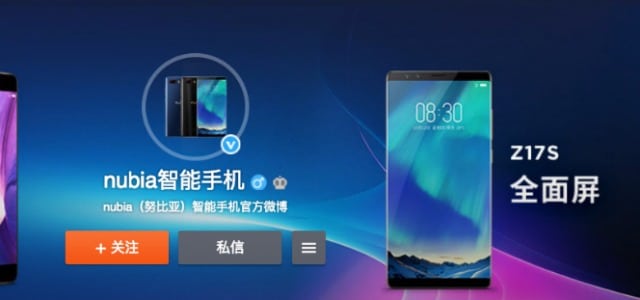 As with Meizu and Gionee, Nubia is a Chinese brand that is generally less well-known in Europe or America than other Chinese brands such as Xiaomi or Huawei. Nevertheless, Nubia, owned by parent company ZTE, has been doing very well in China's top-scoring smartphone lists since it was officially launched in 2015.
Before Single's Day, the brand is now promoting its newly-launched Z17S and Z17 Mini S model. The first is priced around CNY 2999 (±450$) and the latter is more budget-friendly with CNY 1999 (±300$).
The Z17S (#努比亚Z17S#) competes with all the more expensive flagship models in offering users a 5.73 inch full HD+ screen of 18:9 ratio, and two cameras on the front. It comes in colors black and blue.
An addition to the list
With 2.2+ million followers on Sina Weibo, OnePlus (@一加手机) should also be mentioned here.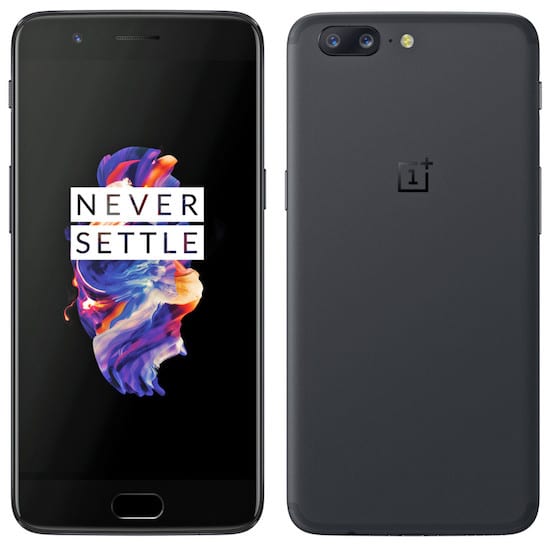 Founded in 2013, OnePlus (一加科技) is a relatively new Chinese smartphone brand. Its headquarters are based in Guangdong. The brand's One Plus 5 model is currently also popular on Sina Weibo, despite being the most expensive phone (CNY 4288/645$) the brand has ever made.
Recent top-selling lists
A recent top 30 list (in Chinese, September 27) of best-sold smartphones on e-commerce platform Tmall shows the following top 10:
1. Honor8 32 GB (¥1099/±165$)
2. iPhone7 Plus 32GB (¥5198/±785$)
3. Vivo X9 64GB (¥2598/±392$)
4. Huawei Mate9 32 GB (¥2899/±437$)
5. Oppo RII 64GB (¥2999/±452$)
6. Samsung Galaxy S8 64GB (¥5688/±858$)
7. Honor V9 64GB (¥2699/±407$)
8. Oppo R9S Plus 64 GB (¥3199/±482$)
9. Gionee M2017 128 GB (¥6999/)
10. Moto Z 65 GB (¥3699/±558$)
According to this week's (last week of October) best-selling smartphones (热卖排行), Suning and JD.com – some of China's top mobile phone retailers – both show a different top 3:
Suning:
1. Apple iPhone 8 64GB
2. Apple iPhone 8 Plus
3. Xiaomi Redmi 4x 64GB
JD.com:
1. Xiaomi Mix2 64GB
2. Xiaomi 6 128 GB
3. Vivo X20 64 GB
The many different top smartphone lists on Chinese tech and e-commerce sites show that smartphone trends are changing fast, and also suggests that best-phone-lists on Chinese media sites often differ from each other for various reasons.
According to some predictions by experts on Weibo, the hottest phones of this year's online e-commerce festival on November 11 will be the iPhone X, Xiaomi MIX2, Meizu Pro 7, Oppo R11, Vivo X20 and the OnePlus 5.
By Manya Koetse
Follow @whatsonweibo
* This list does not take the possible use of manipulated followers into account here.
Spotted a mistake or want to add something? Please let us know in comments below or email us.
©2017 Whatsonweibo. All rights reserved. Do not reproduce our content without permission – you can contact us at info@whatsonweibo.com.
6 Things to Know about the iPhone XS Launch in China
Noteworthy facts about the latest iPhone release in the PRC.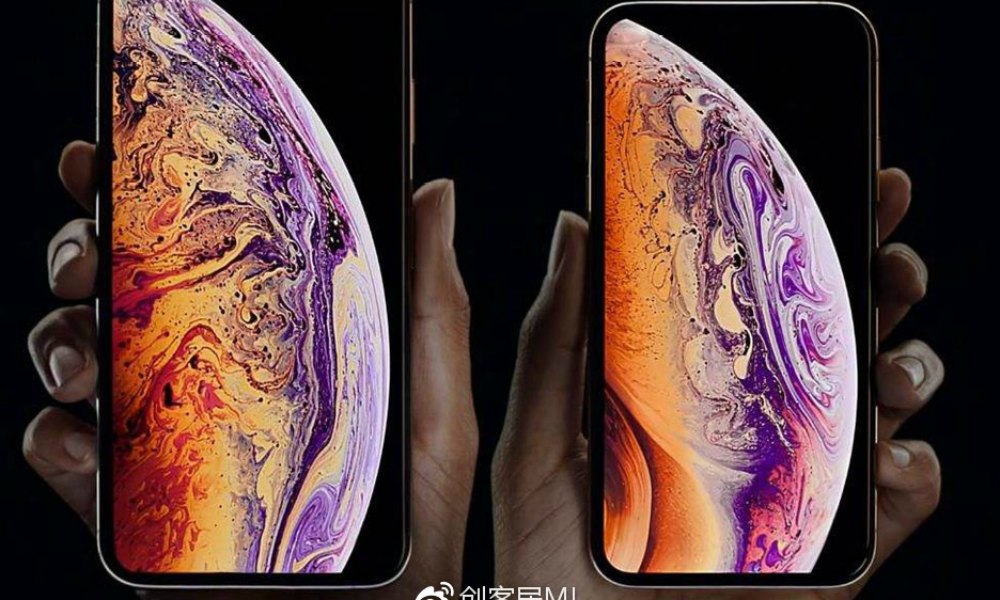 On September 21st, Apple began selling its latest iPhone series to fans and customers across the globe.
The phones released are the iPhone XS, iPhone XS Max and iPhone XR. The iPhone XS Max is the company's biggest phone yet and boasts features like Face ID 2 for extra security, and up to 512Gb storage. But it is also the company's most expensive iPhone yet.
Over the past days, topics relating to the latest iPhone are popping up on China's online hot search lists, with the hashtag "New iPhone Release" (#新iPhone发布#) receiving 1,45 billion views, the hashtag #iPhone XS# receiving 320 million views on Weibo.
Here are six noteworthy facts to know about the iPhone XS in China:
1. Its front-facing selfie camera has a 'Pitu' effect
At time of writing, the phone's front-facing "selfie" camera (#iPhone XS前置摄像头#), with more than 21 million views, is one of the most-searched topics on Weibo.
The camera is different from the cameras in earlier iPhone models in how it seems to add a filter to people's skin. Although American media have reported that people complain about the "over-smoothing" of the skin because it makes them look "fake," the great majority of Weibo commenters, on the contrary, like the function, and say it is welcomed in China.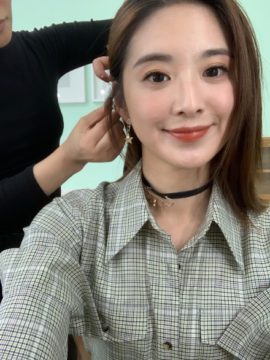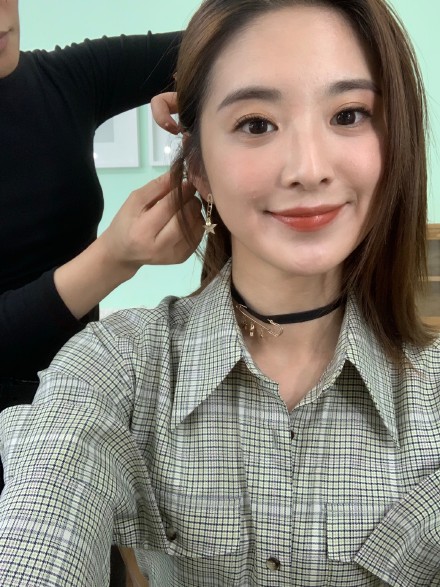 TV presenter Liu Ye (@懂小姐刘烨) writes on Weibo: "About that pretty face result of the iPhone front-facing camera; now I even dare to post my photos without editing them in Pitu!" Pitu is a popular Chinese picture editing app.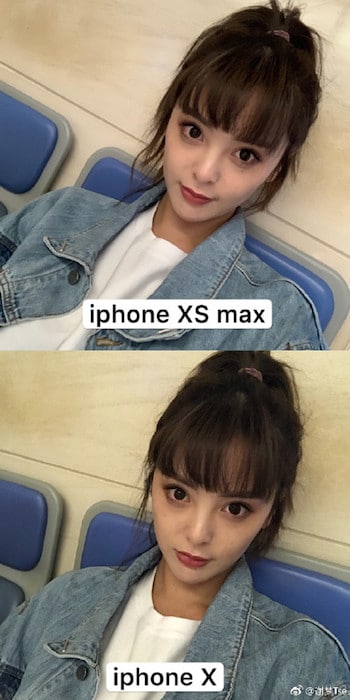 Some netizens comment that the beautifying camera is much less controversial in China than abroad because Chinese people are already used to editing and photoshopping their photos by whitening the skin or making the eyes look bigger.
"This iPhone was actually designed for the female consumers in the Chinese and South Korean market, but accidentally ended up in the US," one netizen jokingly says.
An older meme posted by commenter Lao Xu (@老徐时评) pokes fun at different smartphone cameras and how they make people look."Perhaps foreigners like the reality more than we do," other commenters suggested.
2. It's even more expensive in China
The price of the latest iPhone is one of the biggest topics surrounding its launch. Although the phone already is very expensive in the US, its prices in China are even higher. While the iPhone XS 64 GB version is priced at $1099 in the US, the official online Apple store for China lists the same phone for RMB8,699 (±$1,270).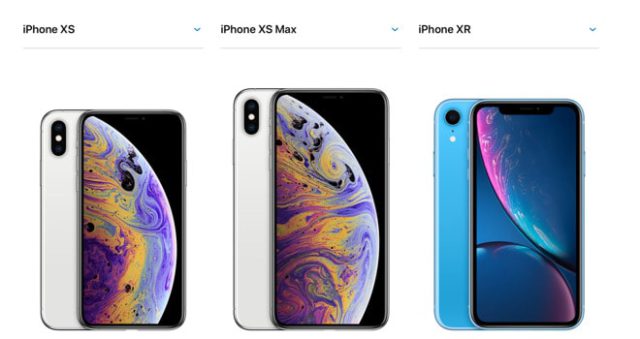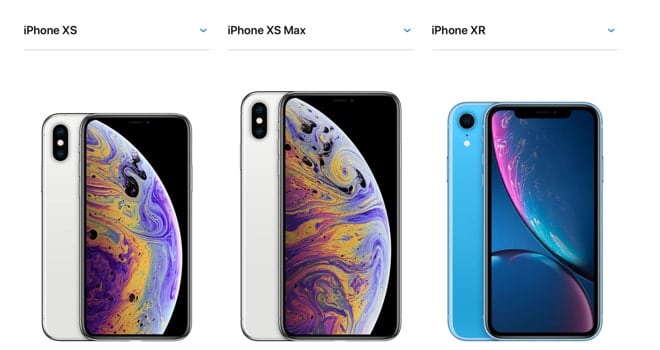 The most expensive model, the iPhone XS Max, costs a staggering RMB12,799 (±$1,860) for the 512Gb version. By comparison, the iPhone X which launched in 2017 cost $1,149 for the most expensive model in the US.
Beijing News points out on Weibo that the RMB12,799 model is 1,5 times the average monthly wage of Beijingers. "If I had the money, I'd buy it," some people comment.
3. People are not going too crazy about its release
Although previous years have seen people getting up early and waiting in line for the latest iPhone models, this time, many people shared photos on Weibo of empty queues outside Apple retailers and launch events in China.
Despite the widespread online discussions of the latest iPhone, Chinese media outlet Sina.com reports that there has been more online interest in China in the new Apple Watch than in the iPhone XS.
Previously, the release of the iPhone 7 in 2016 also showed a similar trend, with many people saying they preferred made-in-China phones to the American iPhone.
Responding to the question 'Why wouldn't you buy the iPhone XS?", most netizens mention the phone's high price: "I'm too poor to buy it."
4. The first person to own the iPhone XS was Mr. Wang from Hangzhou
TMall, Apple's official online retailer in China, ran a promotional campaign to be the first person to own an iPhone XS, using the hashtag "The First iPhoneXS Person" (#iPhoneXS第一人#), which briefly went trending on the day of the launch.
The first person to own Apple's latest offering turned out to be a certain Mr. Wang from Hangzhou, who bought the phone one minute after it went on sale. The 'news' was met with skepticism by netizens. "What's the point of this story?", was the most liked comment on Weibo.
5. It's the first-ever iPhone to have dual sim slots (but only in China)
The Chinese version of the iPhone XS comes with a tray that can hold 2 sim cards, while the version sold outside of China has only got one sim card slot (allowing the creation of virtual SIMs).
The Chinese government controls and tracks sim cards and requires them to be registered to a user's ID number, which might have to do with Apple's decision to add an extra sim slot in the Chinese version. eSIMs allow people to connect to mobile networks without a physical sim card, making it easier, in theory, to create fake or untraceable accounts linked to the number. This could bypass controls on mobile phone networks and has been banned by Beijing.
6. The launch sparked controversy for listing Taiwan and HK as separate regions
Apple's iPhone presentation earlier in September caused outrage and online debate in China, when Phil Schiller, the head of marketing, showed a slide where Taiwan and Hong Kong were listed as separate regions or countries from China.
CCTV soon called on the company to change its naming practices, and web users flooded the company's official Weibo blog with complaints. Apple has not responded to the controversy yet. The official website still lists the two regions separately.
Also read our article on the most popular smartphones in China (2018).
By John Cowley and Manya Koetse
Follow @whatsonweibo
Spotted a mistake or want to add something? Please let us know in comments below or email us.
©2018 Whatsonweibo. All rights reserved. Do not reproduce our content without permission – you can contact us at info@whatsonweibo.com
Despite China's 'Broadcast Ban' on eSports, Netizens Go Crazy for National Team's Asian Games Success
Clumsy display of nationalism during China's glorious esports win goes viral.
With 1.8 billion views (#电竞亚军会#) on Weibo, the 2018 Asian Games eSports Demonstration Event has been a big topic on Chinese social media. Despite a broadcast-ban, netizens went crazy for the Chinese team, that – somewhat clumsily – waved the Chinese flag in Jakarta.
The 18th edition of the Asian Games held in Jakarta, Indonesia, has come to an end. With 2,3 billion views on Weibo alone (#2018亚军会#), the Asian Games are a hit on Chinese social media.
The Asian Games marked the first time for esports (electronic sports) to be included in a major international comprehensive sports event.
On the 26th of August, the first day of the esports event, the Chinese team won their first gold medal after winning the game Arena of Valor aka AoV (王者荣耀). The second day, they won the silver medal with the game Clash Royale (皇室战争), ending just behind the Indonesian team.
But the most significant success was celebrated on the 29th of August. After a 3-day battle, the Chinese team won their second gold medal for their performance in the game League of Legends (英雄联盟). Their victory came as a surprise to many, since it was the South Korean team that had defeated China twice during the group phase. But this time it was the Chinese team that celebrated a three-to-one victory over the South Koreans.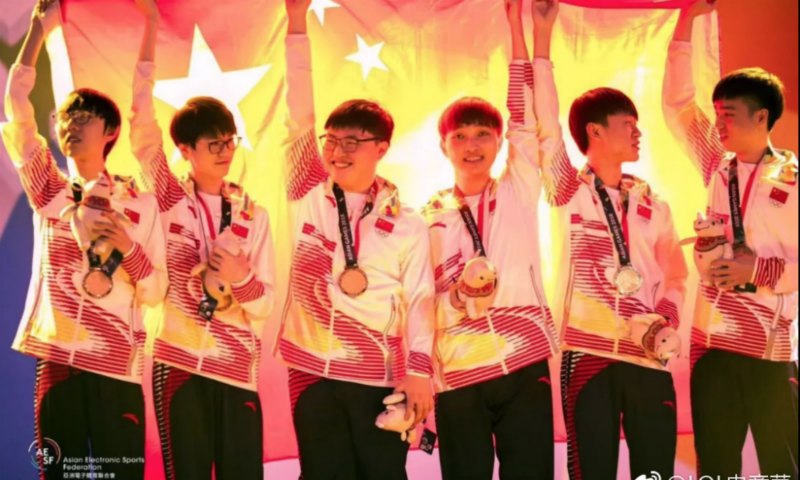 Despite the national teams' successes, TV-watching audiences on mainland China were not able to witness these important moments in sport; CCTV5, the state television's national sports channel, did not broadcast any of the esports events. Much to the annoyance of many netizens, CCTV5 also did not allow any other platform the right to broadcast any esports events.
The reason for CCTV not broadcasting online computer games is because it is banned. In the 'Notice on the prohibition of broadcasting online computer game programs' (关于禁止播出电脑网络游戏类节目的通知) issued by the National Radio and television Administration in 2004, it says that "radio and television broadcasting organizations at all levels shall not open to computer network games, and may not broadcast online computer game programs."
That same notice also states that "online computer games have adversely affected the healthy growth of minors."
On CCTV5's official Weibo account, many netizens called for the broadcasting of the esports games last week, and vented their dissatisfaction towards state media for banning the broadcast.
One Weibo user wrote: "CCTV spends state money to get a monopoly on the broadcasting rights, and then they choose not to broadcast. It is a waste of the state's money and disrespectful to the people who do want to see esports!" Some posts scolding the CCTV received thousands of likes.
Except for CCTV, Party newspaper People's Daily (人民日报), also received many negative social media comments after thy published an article on the victory of the national team. In the comment section, readers wrote comments such as: 'Now you want to congratulate? Weren't you the one that didn't want to broadcast live?' and 'I've been thinking, isn't it time that CCTV gets its own E-sports channel?'.
Clumsy Display of Nationalism: 'Handshake with the National Flag'
Despite China's 'ban' on esports, the country's esports athletes showed much patriotism during the Asian Games.
In an interview with Tencent Sports, one the players of the Chinese team, Jian Zihao (简自豪), who goes by the online-ID 'Uzi,' expressed his love and gratitude for China, saying: "It's the first time the national esports team officially represents the country. We wear the national [sports]uniform from head to toe, with the five-star red flag printed on the left side of our chest and 'CHINA' in capitals on our back. […] we live in the same village as the other athletes. I never thought that this would happen to me.'
The team also had a noteworthy patriotic moment during the so-called 'handshake with national flag incident'. After winning their second gold medal, the Chinese team gained much attention online when they somewhat clumsily kept on holding onto their national flag while shaking hands with the silver and bronze medal winners (video link).
After the award ceremony, the hashtag 'Handshake with the national Flag' (#举着国籍握手#) became a hot search on Weibo, with more than 27 million views.
The athletes later said that nobody dared to put the flag down, so they held it up while shaking hands. They reportedly said: 'The national flag is the most sacred thing, we didn't dare to make any mistakes.'
A Weibo post publishing about the moment titled the incident 'Sorry, It's the first time I won the  Asian Games Championship, [I have] no experience.' ('对不起,第一次拿亚运冠军,没经验.'); it was shared over 98 thousand times and liked more than 124 thousand times. Many netizens found it very amusing, calling the athletes 'clumsy,' 'cute' and 'adorable.'
Whether the positive image of the athletes will be enough to lift the ban on broadcasting online gaming is not clear. Neither the CCTV nor People's Daily have yet officially responded to the complaints. But as the next Asian Games are to be held in Hangzhou, China, in 2022, many are hopeful that the ban will be lifted by then. One thing is sure: their team is ready for it.
By Gabi Verberg
Follow @whatsonweibo
Spotted a mistake or want to add something? Please let us know in comments below or email us.
©2018 Whatsonweibo. All rights reserved. Do not reproduce our content without permission – you can contact us at info@whatsonweibo.com.