Questions Surrounding the Death of 14-Year-Old Russian Model in China
"A 14-year-old model, isn't that considered child labor?," netizens wonder.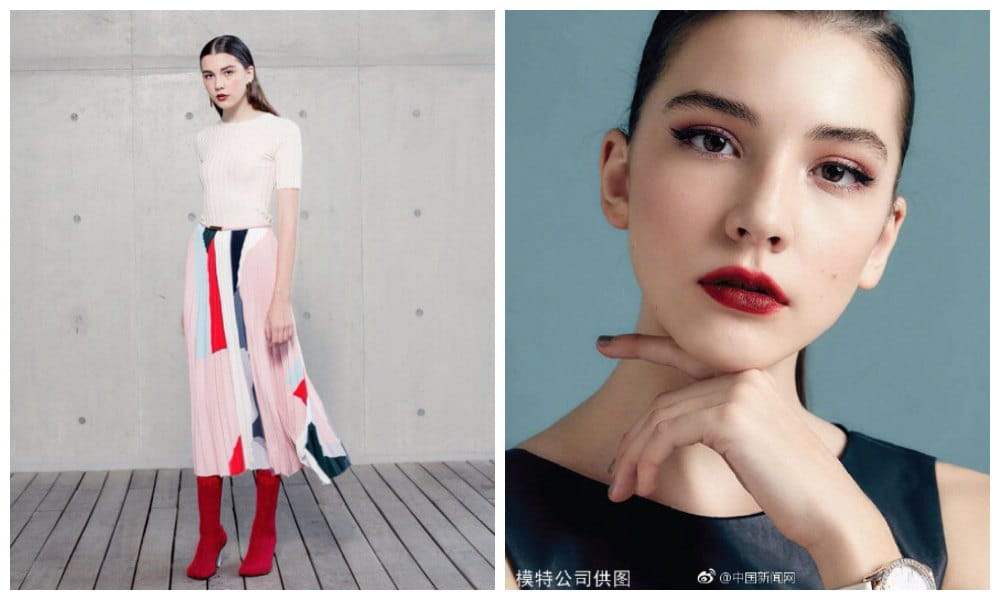 The passing of a 14-year-old Russian model made headlines this week after media reports claim excessive hours and bad employment conditions contributed to the girl's sudden death. The Chinese model agency that hired her denies allegations of her alleged "slave contract."
The death of the 14-year-old Russian model Vlada Dzyuba has sparked discussion both inside and outside China about the working circumstances of foreign models in China. The young model passed away on October 27 during a two-month stay in China for the Shanghai Fashion Week.
Various media, including English-language newspaper Siberian Times, reported the girl fell ill due to exhaustion and meningitis after a 13-hour Shanghai fashion show, blaming the heavy workload for her condition.
It is also claimed the young model only made approximately $8 a day after paying her airfares, hotels, and food, and that she had no medical insurance in China.
Dzyuba's mother told a Russian television channel that her daughter had called her from her work in China saying: "Mama, I am so tired. I so much want to sleep."
The girl, originally from Perm, was hired by Chinese model agency ESEE and has been in China for more than 60 days before she got sick. She was legally allowed to work as a model in the PRC.
ESEE Model Management issued a statement on Weibo about Dzyuba's death on October 29.
In the statement, the modeling agency says: "Friends from the media, colleagues from the fashion world, we are so sorry to have lost an angel. We're grieving over Vlada's passing."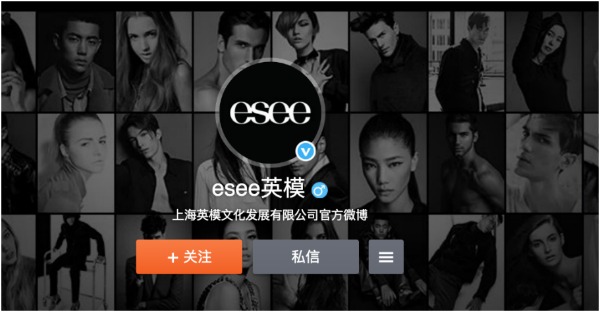 The agency also reports the details about the final days of Dzyuba, saying she was hired by ESEE for a total of three months. After the Shanghai Fashion Week ended on October 18, the model was sent out to Yiwu, Zhejiang, for a project from October 23 to 27.
Although the model agency claims Dzyuba has various moments of rest during October 24 (at 10:00, 12:00 and 17:00), she started feeling unwell during the night and was sent back to Shanghai on the 25th where she was taken to a hospital at 18:00.
Her Russian contacts were informed when her health deteriorated the next day. Dzyuba passed away on Friday, October 27, at 7:36.
While the statement included no medical details, Voice of America reports that a hospital record provided by the agency listed multiple causes of death, including sepsis, a life-threatening illness caused by the body's response to an infection.
On Weibo, Dzyuba's death sparked many discussions, with netizens wondering: "14 years old? Why was she allowed to work in China?" or "Wouldn't this be considered child labor?"
"Children are children, do not let them become money-making machines," another Weibo user said.
"Even if she passed away from an infection, was this not brought about due to a lowered immune system because of overwork?," others wonder.
There are also netizens who ask about the responsibility of the Russian modeling agency: "Generally the treatment of foreign models in China is very good (..) Either this model already had health issues, or the Russian company arranged too much work for her in China."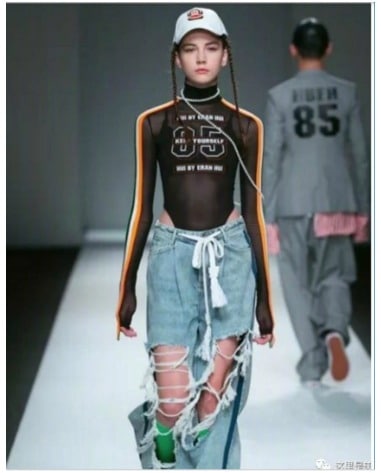 South China Morning Post reported about foreign models in China last year, writing that there is an increased demand in China for foreign models, especially from eastern Europe, where the wages are comparatively low and from where the air fair to the PRC is relatively inexpensive.
With so many questions remaining unanswered, Russian diplomatic staff have reportedly been asked to investigate the circumstances of Dzyuba's death.
By Manya Koetse
Follow @whatsonweibo
Spotted a mistake or want to add something? Please let us know in comments below or email us.
©2017 Whatsonweibo. All rights reserved. Do not reproduce our content without permission – you can contact us at info@whatsonweibo.com.
"Living a Nightmare" – Chinese Beauty Guru Yuya Mika Shares Shocking Story of Domestic Abuse
Famous makeup artist Yuya Mika shared her story in a video that has since gone viral on Weibo.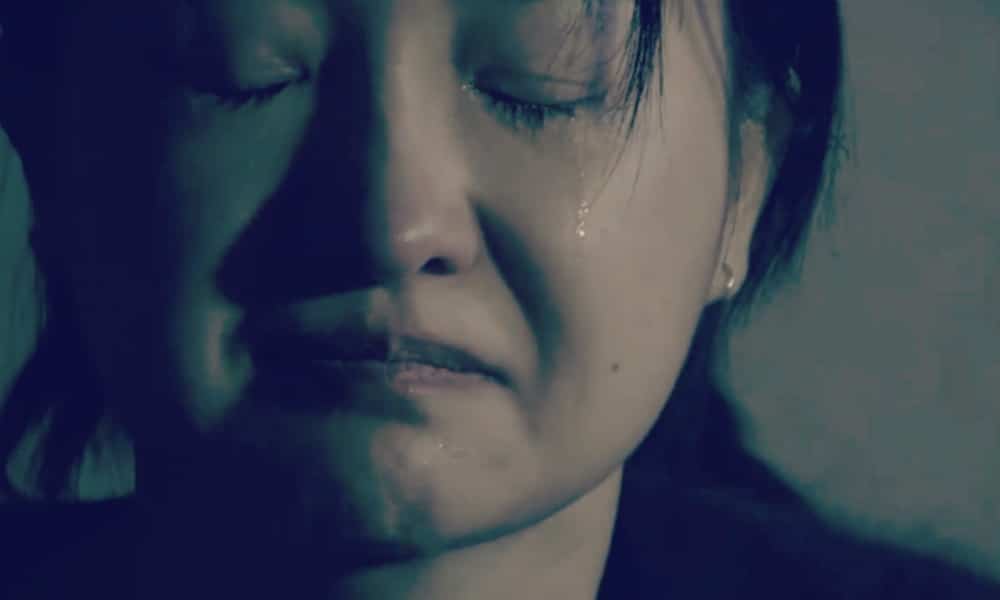 First published
Chinese famous makeup vlogger Yuya Mika has come out and shared her experience of being physically abused by her former boyfriend. Yuya's story – told in a documentary-style video that is now going viral – does not just raise online awareness about the problem of domestic violence, it also shows the raw realness behind the glamorous facade of China's KOLs' social media life.
Fashion and makeup blogger He Yuyong, better knowns as Yuya (宇芽) or Yuya Mika (@宇芽YUYAMIKA), has gone viral on China's social media platform Weibo for sharing her personal story of suffering domestic abuse at the hands of her ex-partner.
On Monday afternoon, November 25 – which is the International Day for the Elimination of Violence against Women – Yuya, a KOL (Key Opinion Leaders/online influencer) who has over 800,000 followers on her Weibo account, wrote: "I'm a victim of domestic violence. The past six months, I feel like I've been living a nightmare. I need to speak up about domestic violence here!"
With her post, Yuya shared a 12-minute documentary-style video in which she tells how she has been abused by her partner of one year, with whom she has now separated.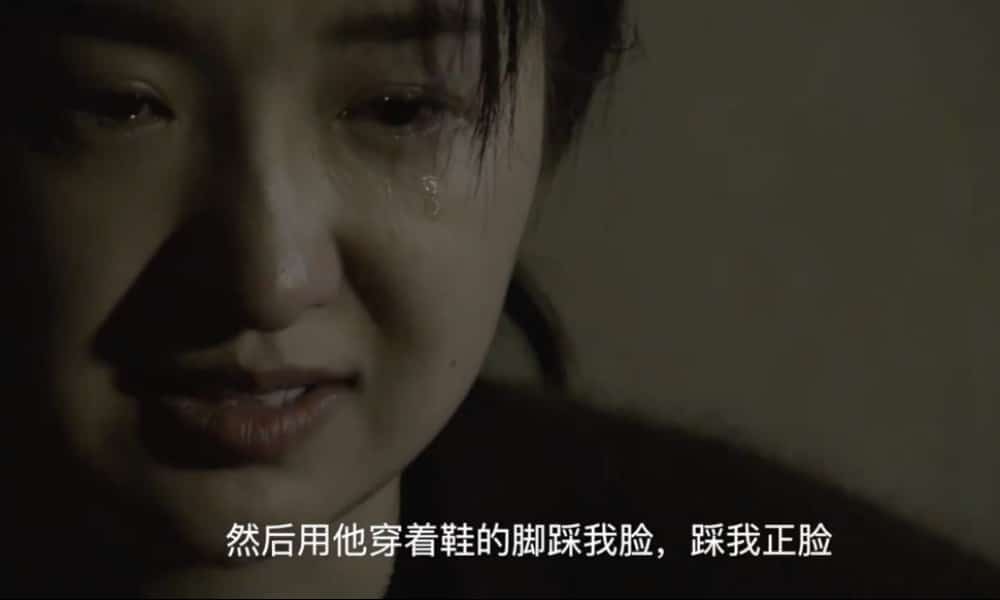 The short doc does not just tell Yuya's story, it also features the experiences of her former partner's ex-wives, who allegedly also suffered domestic violence at his hands.
Besides the shocking accounts of the women, the video contains also footage of Yuya's ex-boyfriend trying to violently drag her out of an elevator – a moment that was caught on security cameras in August of this year.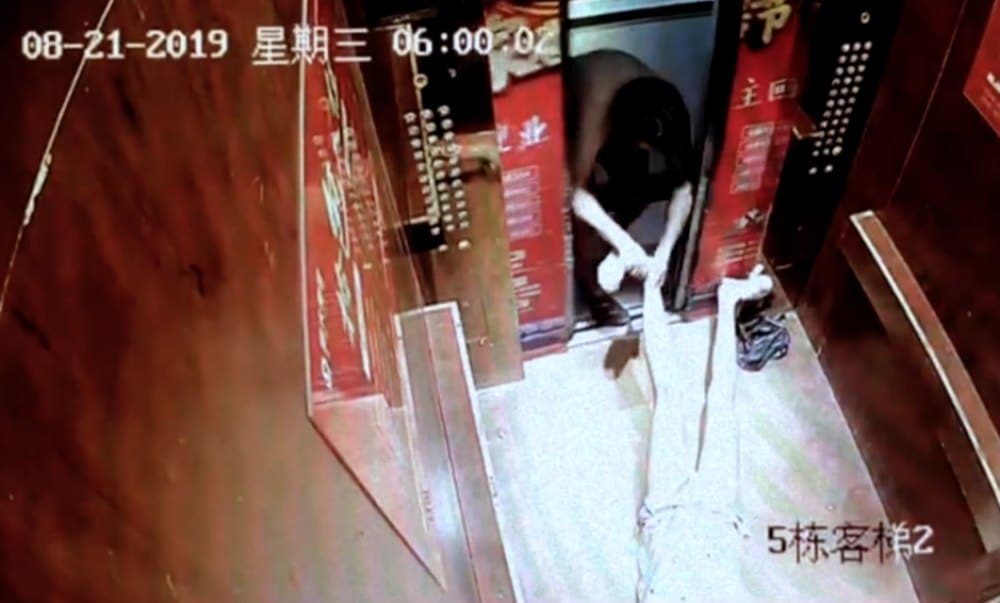 Yuya identifies her former boyfriend and abuser as the 44-year-old artist and Weibo blogger 'Toto River' (@沱沱的风魔教), who was married three times before starting a relationship with the famous beauty blogger.
The two met each other through social media, and Yuya initially fell for his talent and kindness. But, as she says, his perfect social media image soon turned out to be nothing but a fake facade, and the nightmare began.
The beauty blogger explains that the domestic violence went hand in hand with mental abuse, with Yuya being brainwashed into believing she was lucky to be with a man such as her boyfriend.
As the abuse became a regular occurrence, Yuya tearfully explains how she sometimes could not work for a week because her face was too bruised for shooting videos.
Yuya also writes on Weibo that she shares her story so that the experiences she and her ex-boyfriend's former wives suffered will not happen to other women, and to warn others from ending up in a similar situation.
Meanwhile, the Weibo account of Yuya's former boyfriend has been closed for comments.
Yuya Mika is not just popular on Weibo and video ap Tiktok. The beauty guru – famous for doing imitation makeup of celebrities and famous icons such as Mona Lisa – also has over 750k fans on her Instagram account and thousands of subscribers on her YouTube Channel, where she posts makeup tutorials.
Yuya is part of the company of Papi Jiang (aka Papi Chan), a Chinese vlogger and comedian who became an internet celebrity in 2016. On Tuesday, the Papi Jiang company also responded to Yuya's video, saying they fully support the makeup artist in coming forward with her story.
At time of writing, Yuya's story has been shared over 425,000 times, with a staggering thread of more than 280,000 comments on Weibo.
Many commenters respond in shock that the tearful woman in the video is actually Yuya, as the makeup artist is usually always smiling and shining in front of the camera. Other Weibo users express their hopes that Yuya's ex-boyfriend will be punished for what he did.
With over 160 million views, the hashtag "Yuya Suffers Domestic Abuse" (#宇芽被家暴#) is now in the top five of most-discussed topics on Weibo.
Over the past few years, the issue of domestic violence has received more attention on Chinese social media, especially since China's first national law against domestic violence came into effect on March 1, 2016. More women have come forward on Chinese social media to share their personal experiences with domestic abuse.
According to Chinese media reports of Tuesday afternoon, local authorities are currently investigating Yuya's story.
By Manya Koetse, with contributions from Miranda Barnes
Follow @whatsonweibo
It's almost Black Friday! We've already listed the best VPN deal for you here.
Spotted a mistake or want to add something? Please let us know in comments below or email us. First-time commenters, please be patient – we will have to manually approve your comment before it appears.
©2019 Whatsonweibo. All rights reserved. Do not reproduce our content without permission – you can contact us at info@whatsonweibo.com.
Turning Drinks into Fashion – Chinese Designer Yang Yang Personifies Popular Beverages
Personified beverage fashion – trending because it's cool.
Every now and then there are posts on Weibo that just seem to keep on making their rounds. The 'beverage fashion' drawings collection by Yang Yang (杨杨) is one of these posts, first popping up on Chinese social media in June of this year.
Yang Yang is a 28-year-old designer from Anhui, who started drawing when she was 13 years old. She has been active in the fashion business for eight years now and has become popular on Kuaishou, China's popular short video and live-streaming app.
If Coca Cola were a fashionista, what would she look like? In the eyes of Yang Yang, this would be her:
Wahaha (哇哈哈) purified water, produced by the largest beverage company in China, is personified here:
Energy drink brand Red Bull China, a Sino-foreign joint venture company, uses different colors than cans in the US or Europe.
One particularly striking illustration by Yang Yang is that of Nongfu icea tea drink Cha π (茶兀).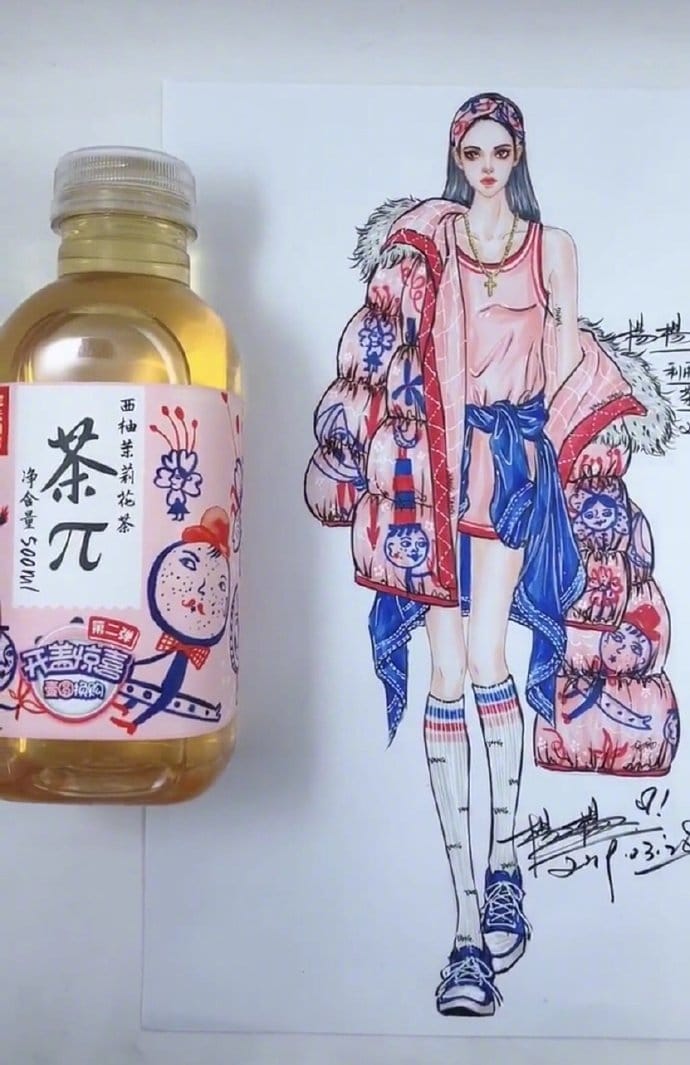 Nongfu Spring, one of the most common brands of bottled water in China, suddenly seems very trendy now.
This is the fashion version of Sea Crystal Lemon, known for its bright blue and yellow.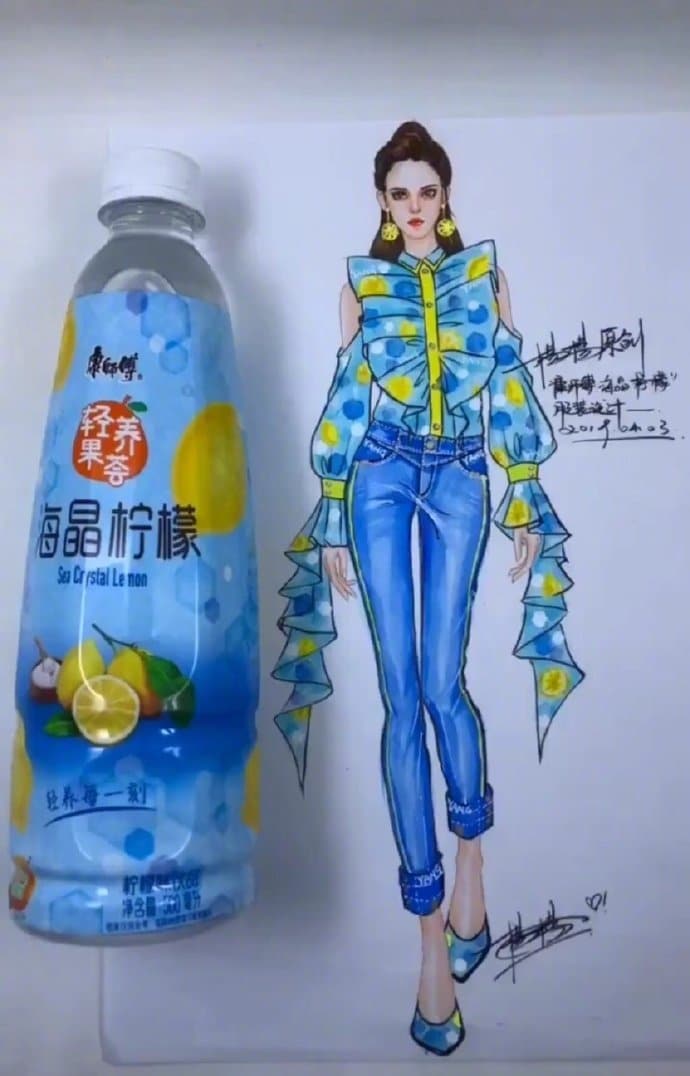 Following the various Weibo posts that are making their rounds with the illustrations by Yang Yang, more drawings seem to have been added later via other channels, including that of Pepsi, Wong Lo Kat, and Snow Beer.
Although Yang Yang's designs have gone viral this year, it is not known if they will have a chance to be turned into wearable fashion. As for Yang, she says she was just "playing around" to keep a creative mind.
Also read: From Stay-at-Home Dad to Fashion Designer – 'Super Dad' Rises to Fame
By Manya Koetse
Sources:
https://k.sina.com.cn/article_1872762823_p6fa017c702700xosj.html
https://new.qq.com/rain/a/20190619A0POST
Spotted a mistake or want to add something? Please let us know in comments below or email us. First time commenters, please be patient – we will have to manually approve your comment before it appears.
©2019 Whatsonweibo. All rights reserved. Do not reproduce our content without permission – you can contact us at info@whatsonweibo.com