McDonald's China Will Still Be 'Maidanglao'
McDonald's China has changed its name, but the more things change, the more they stay the same.
The name change of McDonald's in China from Maidanglao to Jin Gongmen caused much consternation on Weibo this week.
Twenty-seven years ago McDonald's opened its first restaurant in mainland China under the name 'Màidāngláo' (麦当劳), a Chinese rendering of the name.
Similarly, in Japan, the fast food chain was called 'Makudonarudo' (マクドナルド) in 1971 to make it easy to pronounce while still sounding like the original name.
But on October 25, news of company name change from Màidāngláo to 'Jīn Gǒngmén' (金拱门), literally meaning 'Golden Arches', made headlines both in- and outside China.
The company name was already officially changed on October 12, People's Daily reports.
The company's name change follows after McDonald's sold most of its stakes in China to the Chinese CITIC Group and the American Carlyle Group. This partnership, which was formally announced in January 2017, forms the largest McDonald's franchisee outside the US. They plan to add over 1500 new restaurants in China and Hong Kong over the next five years.
On Weibo, news of the name change immediately led to much consternation. Some netizens worried that it would impact the fast food chain's daily business in China, making it more of a Chinese chain than a Western one, also potentially changing existing food safety standards and preparation processes.
They also ridiculed the 'Golden Arches' name, saying that other foreign brands, such as Starbucks and KFC should also change their name to describe their logo: 'White-haired Woman' and 'Happy Old Man.'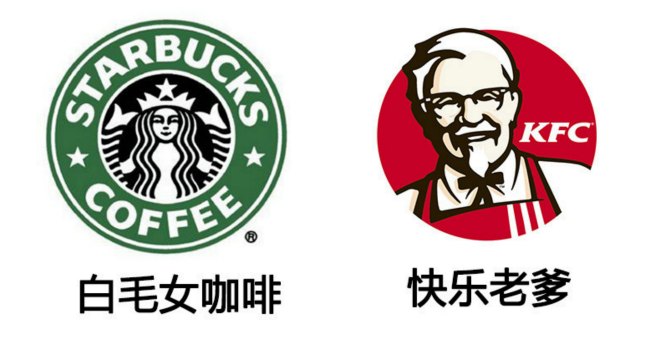 But McDonald's China officially responded to the name change on its Weibo account, saying:
"Yes, it's true! McDonald's China has changed its name to Jin Gongmen China Ltd, but the name change is only for the official certification. For you, Maidanglao will still be Maidanglao!"
McDonald's China's spokeswoman confirmed to the press that the name change purely relates to formality and will not the change the restaurants or their marketing.
Similarly, the mother company of KFC and Pizza Hut in China is called Baisheng – a name that does not affect the business or marketing of its restaurants.
For now, netizens can rest assured that the McDonald's 'Maidanglao' brand name will not be changed in China, nor on Weibo, where @maidanglao is promoting its latest burger special today -business as usual.
By Manya Koetse
Follow @whatsonweibo
Spotted a mistake or want to add something? Please let us know in comments below or email us.
©2017 Whatsonweibo. All rights reserved. Do not reproduce our content without permission – you can contact us at info@whatsonweibo.com.
Spicy Sauce Scam Goes Viral – Tencent Duped by Fake Lao Gan Ma Deal
The bizarre story that went trending this week involves China's tech giant Tencent and China's undisputed sauce queen Lao Gan Ma.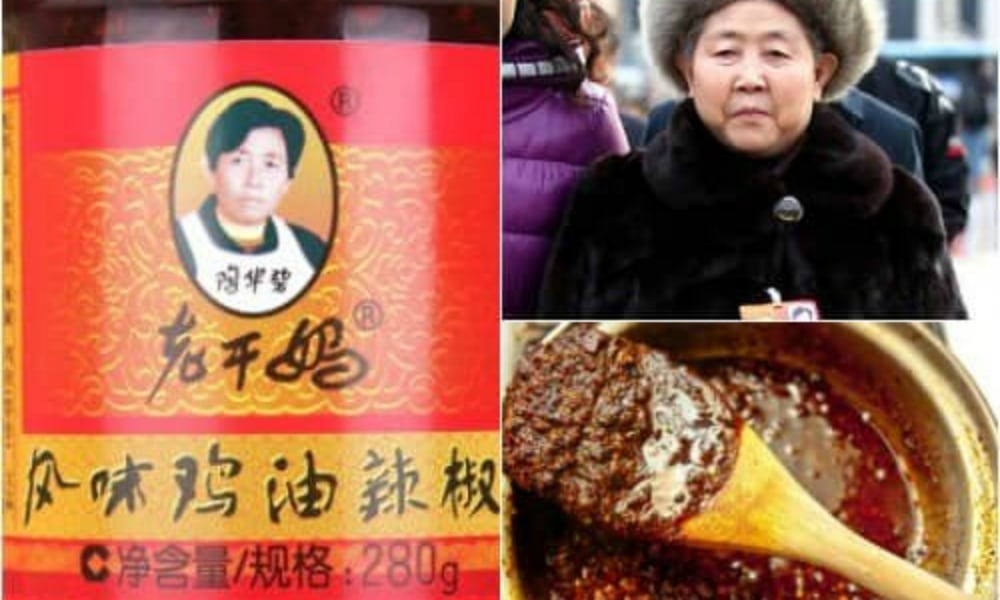 First published
The super popular Chinese chilli sauce brand Lao Gan Ma has been all the talk on Chinese social media this week since a somewhat bizarre incident occurred where the world of tech scams and spicy sauce collided.
News came out earlier this week that Chinese tech giant Tencent sued Lao Gan Ma over a contract dispute for failing to pay the advertising fees for their online platforms. The case led to an initial Shenzhen court ruling requiring Lao Gan Ma to freeze 16.24 million yuan ($2.3 million) worth of assets.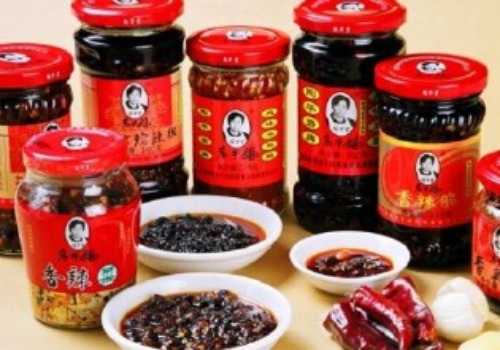 According to Chinese state media outlet Global Times, Tencent claimed it had signed a marketing contract with the famous chilli brand in March of last year, and has since delivered marketing promotions worth of tens of millions yuan without receiving payment.
Lao Gan Ma, however, denied ever signing this contract with Tencent and reported the matter to police.
It then turned out that Tencent had actually signed the marketing cooperation with imposters pretending to represent the chilli manufacturer, and had actually been cheated.
Meanwhile, the hashtag "CCTV Investigates the Lao Gan Ma Suitcase" (#央视调查腾讯老干妈诉讼事件#) received over 400 million views on social media platform Weibo.
The imposters' goal allegedly was to obtain the online game package codes that are part of Tencent's promotional activities, in order to resell them online.
On July 1st, Guiyang police released a statement on Weibo saying they had arrested three people in the fraud case; a 36-year old man, and two women aged 40 and 36. The topic became trending on Weibo (#警方通报3人伪造老干妈印章签合同#), receiving 190 million views.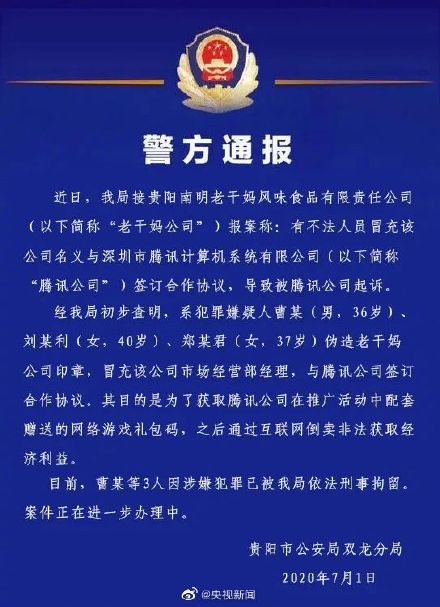 On social media, many netizens wonder how a big company such as Tencent – one of China's biggest internet giants – could fall for such a scam.
"Even I know that Laoganma doesn't need advertisement to promote its products," some commenters wrote.
"Wouldn't such a business deal actually require them to meet?", others wonder.
Other people express their anger at Tencent, demanding an apology from the company for suing their beloved chilli sauce brand.
But the majority of people think the matter is somewhat hilarious, ridiculing Tencent – that has a penguin as its main logo – for getting caught up in such an embarrassing scam. Dozens of memes circulating on Weibo make fun of the company for being so stupid and naive.
The Tencent company joined the meme machine to also ridicule itself, asking Chinese netizens for information that could prevent them from falling for such a scam in the future. As a reward, the company writes, they will give away thousand jars of Lao Gan Ma chilli sauce.
Want to know more? To read all about the Lao Gan Ma brand and its history, click here for our feature article on the brand and its founder.
Hungry? Lao Gan Ma is also for sale in your local (Asian) supermarket, and also sells it products through Amazon here.
By Manya Koetse
Follow @WhatsOnWeibo
Spotted a mistake or want to add something? Please let us know in comments below or email us. First-time commenters, please be patient – we will have to manually approve your comment before it appears.
©2020 Whatsonweibo. All rights reserved. Do not reproduce our content without permission – you can contact us at info@whatsonweibo.com.
Two Hour Time Limit for KTV: China's Latest Covid-19 Measures Draw Online Criticism
China's latest COVID-19 infection prevention and control measures are drawing criticism from social media users.
First published
No more never-ending nights filled with singing and drinking at the karaoke bar for now, as new pandemic containment measures put a time limit as to how long people can stay inside entertainment locations and wangba (internet cafes).
On June 22nd, China's Ministry of Culture and Tourism (文旅部) issued an adjusted version to earlier published guidelines on Covid-19-related prevention and control measures for theaters, internet cafes, and other indoor entertainment venues.
Some of the added regulations have become big news on Chinese social media today.
According to the latest guidelines, it will not be allowed for Chinese consumers to stay at various entertainment locations and wangba for more than two hours.
Singing and dancing entertainment venues, such as KTV bars, can only operate at no greater than 50% maximum occupancy. This also means that private karaoke rooms will be much emptier, as they will also only be able to operate at 50% capacity.
On Weibo, the news drew wide attention today, with the hashtag "KTV, Internet Cafe Time Limit of Two Hours" (#KTV网吧消费时间不得超2小时#) receiving over 220 million views at the time of writing. One news post reporting on the latest measures published on the People's Daily Weibo account received over 7000 comments and 108,000 likes.
One popular comment, receiving over 9000 likes, criticized the current anti-coronavirus measures for entertainment locations, suggesting that dining venues – that have reopened across the country – actually pose a much greater risk than karaoke rooms due to the groups of people gathering in one space without a mask and the "saliva [drops] flying around."
The comment, that was posted by popular comic blogger Xuexi, further argues that cinemas – that have suffered greatly from nationwide closures – are much safer, as people could wear masks inside and the maximum amount of seats could be minimized by 50%. Karaoke rooms are even safer, Xuexi writes, as the private rooms are only shared by friends or colleagues – people who don't wear face masks around each other anyway.
Many people agree with the criticism, arguing that the latest guidelines do not make sense at all and that two hours is not nearly enough for singing songs at the karaoke bar or for playing online games at the internet cafe. Some wonder why (regular) bars are not closed instead, or why there is no two-hour time limit for their work at the office.
Most comments are about China's cinemas, with Weibo users wondering why a karaoke bar, where people open their mouths to sing and talk, would be allowed to open, while the cinemas, where people sit quietly and watch the screen, remain closed.
Others also suggest that a two-hour limit would actually increase the number of individuals visiting one place in one night, saying that this would only increase the risks of spreading the virus.
"Where's the scientific evidence?", some wonder: "What's the difference between staying there for two hours or one day?"
"As a wangba owner, this really fills me with sorrow," one commenter writes: "Nobody cares about the financial losses we suffered over the past six months. Our landlord can't reduce our rent. During the epidemic we fully conformed to the disease prevention measures, we haven't opened our doors at all, and now there's this policy. We don't know what to do anymore."
Among the more serious worries and fears, there are also some who are concerned about more trivial things: "There's just no way we can eat all our food at the KTV place within a two-hour time frame!"
By Manya Koetse
Follow @WhatsOnWeibo
*" 餐饮其实才更严重,一群人聚在一起,而且不戴口罩,唾沫横飞的。开了空调一样也是密闭空间。电影院完全可以要求必须戴口罩,而且座位可以只出售一半。KTV其实更安全,都是同事朋友的,本身在一起都不戴口罩了,在包间也无所谓。最危险的餐饮反而都不在意了"
Spotted a mistake or want to add something? Please let us know in comments below or email us. First-time commenters, please be patient – we will have to manually approve your comment before it appears.
©2020 Whatsonweibo. All rights reserved. Do not reproduce our content without permission – you can contact us at info@whatsonweibo.com.