Top 10 Most Popular Smartphones in China 2017 (According to Weibo)
Just before the biggest online shopping events of the year, these are the most popular smartphone brands in China 2017 – a top 10 list compiled by What's on Weibo.
The sales of smartphones are going through the roof during China's annual e-commerce shopping festival Single's Day (11/11). What smartphone brands and models are the most popular on Chinese social media this year?
The countdown to Single's Day, China's annual largest online shopping event on November 11, is about to start. Smartphones are always amongst the top-selling items during the yearly big sale, and the various newly-launched models are hitting the social media top trending topic lists on a daily basis weeks before. Time to take a look into what phones are currently most popular amongst Chinese netizens.
Sina News recently reported that an increasing number of young Chinese consumers are willing to spend their entire monthly income or even more on a new mobile phone. Since more than 95% of Internet users in China use mobile devices rather than desktop computers to go online, chosing the right mobile is all the more important for Chinese consumers.
And for this season, the 'right mobile' (1) has a futuristic 'bezel-less' screen without edges: the bigger, the brighter, the better. With the growing importance of selfies in this social media era, the perfect phone of the moment (2) also has a high-performing front facing camera. It is also noteworthy that (3) many of the hottest phones of this moment come in various sizes and especially in various trendy colors to offer buyers more choice, tailored to their personal taste.
To create more insight into the most popular smartphone brands in China, we have compiled a list of ten Weibo smartphone brands with the most followers here.* Note that we did not include the iPhone, because despite the various channels related to iPhone on Weibo, there is no official iPhone channel.
To give you an indication, however, the Sina Weibo iPhone User Channel (@微博iPhone客户端) has a staggering 53.3 million followers – which would still make it one of China's most popular mobile phones on social media, despite its declining popularity due to competition from domestic brands. The launch of the iPhone X on Friday is also a much-anticipated one in China.
The following smartphones currently have the largest following on Sina Weibo. With Single's Day coming up, all brands are promoting their latest models, giving a hint to consumers on what to buy for the big November 11 online sales:
27.222.000+ followers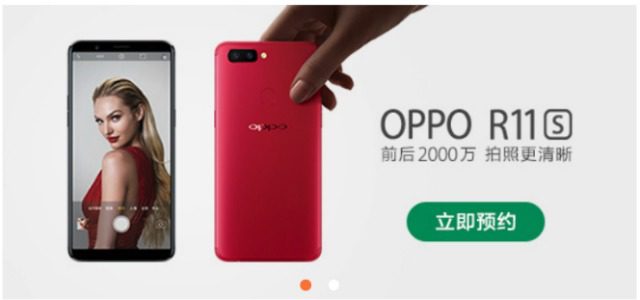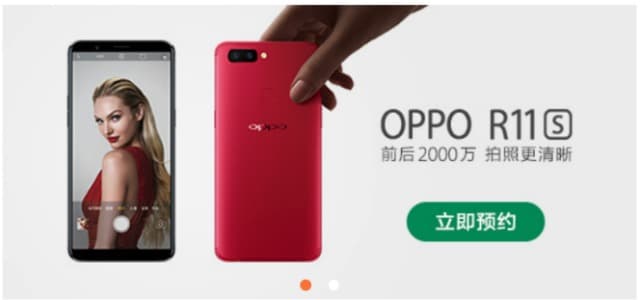 The number one smartphone brand in China – according to Weibo – is Oppo, a Guangdong-based brand officially launched in 2004. Oppo is mainly known for targeting China's young consumers with its trendy designs and smart marketing. In 2016, the brand was ranked as the number 4 smartphone brand globally.
Right before Single's Day, Oppo is now pushing forward its newest Oppo R11s model phone on social media. The phone will be released on November 2, and together with the much-anticipated R11s Plus model, could become one of the top-sellers on November 11.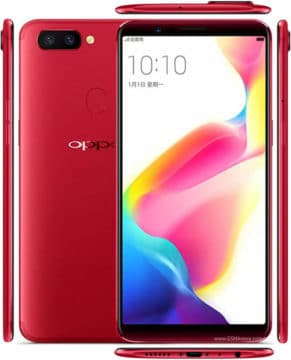 Oppo is launching the Oppo R11s as a smartphone that is not just beautiful (with an all-screen 'bezel-less' display), but also smart. The phone can be unlocked within 0.08 seconds through the latest facial recognition technology.
Oppo's smartphones are known as excellent selfie-making-tools, and its latest model is also promoted for having a 20-megapixel front and back camera. Oppo uses the Weibo hashtag 'Oppo's All-New 20MP Front&Back R11s' (#OPPO全新前后2000万R11s#) to discuss the new model. On Tuesday, two days before the official launch, the hashtag was already viewed over 640 million times. There's no pricing announced yet (will update). Update: prices start at CNY 2999 (±450$).
23.337.000+ followers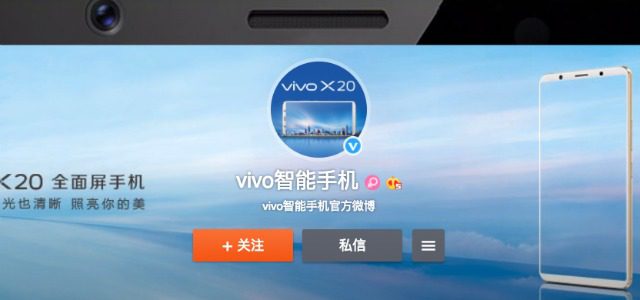 Vivo is another Chinese domestic brand that has gained worldwide success, first entering the market in 2009. Its headquarters are based in Dongguan, Guangdong.
On September 30, Vivo launched its Vivo X20 Plus and VivoX20, the successor of best-seller Vivo X9. With a price of CNY 2,998 (±$450) on JD.com, it is a popular phone that offers some advanced features, 6.01 inch (18:9) full view display, and dual camera setup, for a very reasonable price.
The popularity of the Vivo X20 is evident on Weibo. Hashtag (#vivo全面屏手机X20#) has been viewed over a billion times.
(NB: there is something noteworthy about the Weibo account of Vivo, which had 23+ million followers on October 26, and a staggering 29+ million followers only five days later. Although most reputable brands do not want to associate their brand with fake accounts, it is possible that some fans were bought – or perhaps the brand has just hugely gained popularity over the past week. In that case, it is actually Vivo that is the number one on this list. For now, we'll stick to the follower numbers as counted between October 24-27.)
3. Xiaomi @小米
16.872.000+ followers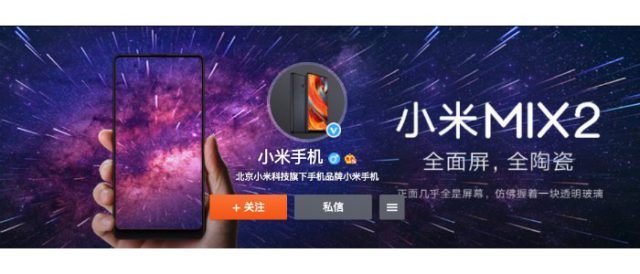 Since the launch of its first smartphone in 2011, Beijing-brand Xiaomi has become one of the world's largest smartphone makers.
The Xiaomi (Mi) brand was initially often called an 'iPhone copycat,' but it is now a trendsetting brand in the smartphone business. With its 2016 Mi Mix model, the brand was among the first to ditch thick bezels and go beyond the 16:9 aspect ratio to introduce the 'all screen' or 'bezel-less' screens, which are all the buzz now. The Mi Mix became one of the year's hottest smartphones.
The Mi Mix 2, Xiaomi 6, and Xiaomi Note 3 are the devices currently being promoted through the Xiaomi official Weibo channel.
With a Phillipe Starck design and premium IPS LCD screen, the Mi Mix 2 has already been getting ravenous reviews on tech sites. Some reviews, however, do note its 'underperforming camera.'
The 'Xiaomi Note 3' topic #小米Note3# is also very popular on Weibo, where it has received 560 million views thus far.
It is sold for CNY 2199 (±330$) on JD.com; much cheaper than the Mix 2 which is sold for approximately CNY 3299 (±496$). With a price of CNY 2999 (±450$), the Xiaomi 6 is in between.
4. Honor (荣耀) @荣耀手机
16.638.000+ followers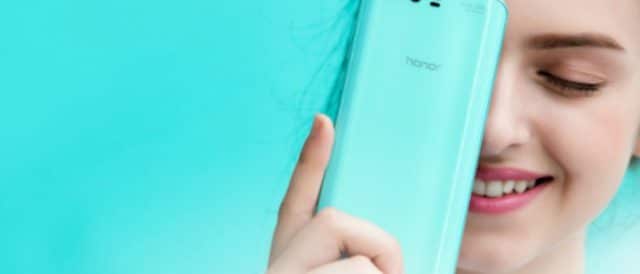 Honor, established in 2013, is the budget-friendly sister of the Huawei brand. The company's sub-brand has been doing very well over the past year. Rather than focusing on hyping up its brand name through celebrity campaigns, Honor focuses on great value for money.
On the brand's Weibo account, it promotes its Honor V9 and Honor V9 Play as the to-buy models for November 11. The latter is currently sold for as low as CNY 999 (±150$). The Honor V9 starts at CNY 2599 (±390$).
Both the Honor V9 (#荣耀V9#) and Honor V9 Play (#荣耀V9play#) have received a lot of attention on social media this year, with millions of views and comments.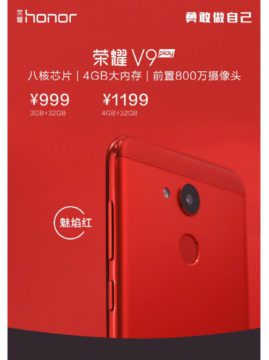 The Honor V9 has a 5.7-inch curved glass screen. It has dual SIM and an internal storage of either 64GB or 128GN expandable to 256GB by microSD.
The latest Honor models are available in multiple trendy colors. But above all of this, it is the affordability that makes this phone popular.
5. Huawei @华为
14.631.000+ followers.

Huawei remains to be one of China's top smartphone brands. Its new model Huawei Mate 10, the follow-up to last year's Mate 9, became a trending topic on Weibo earlier this week, with the hashtag #华为Mate10# receiving over 480 million views in some days time.
In China, the Mate 10 (128GB) is available at approximately CNY 4499.00 (±675$). With its thin bezels, 5.9-inch display, fingerprint sensor, fast-charging battery, and trendy colors (Midnight Blue, Titanium Gray, Mocha Brown, Pink Gold), this model forms a serious competition to the iPhone X.
13.509.000+ followers.

Meizu is another Chinese homegrown brand, established by high school dropout Jack Wong (Huáng Zhāng 黄章) in 2003. Since then, it has grown out to be the 11th best-selling smartphone maker in the world.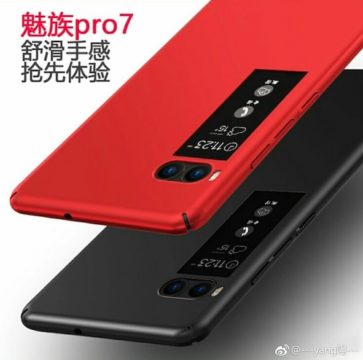 Its newest model is the Pro 7, starting from CNY 2499 (±375$), follows all the latest trends: it has thin bezels, a strong battery and dual camera, and a slick design. The model is also available in various colors, which is one of the major trends of the season – of course, a pink edition is crucial nowadays.
7. Samsung @三星
8.690.000+ followers.

Samsung has three official accounts on Weibo; Samsung Electronics, Samsung China, and Samsung Galaxy. The latter, by far, has the most followers of the three. This account, with well over 8,5 million followers, is fully dedicated to Samsung's high-end mobile phones.
The brand is now especially highlighting its Samsung Galaxy Note 8 model. Starting from CNY 6980 (±1050$) this is amongst the most expensive popular smartphones around.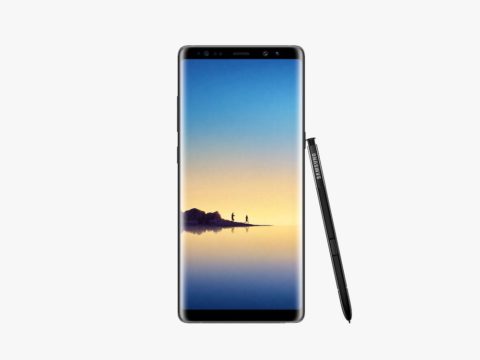 Despite the fact that it is high-tech, the phone has not seen a very warm welcome in China. There could be various reasons for this; political tensions between Korea and China over THAAD, Samsung's harmed reputation over its battery catastrophe, or simply the fact that Chinese consumers are value-oriented.
The Note 8 is barely any bigger than the cheaper Galaxy S8+. Although Samsung's Note series became all the rage when they set the 'phablet' trend, the newest flagship models of other brands all have comparably large, bezel-less screens. With phones such as the Huawei Mate 10, the Xiaomi Mix 2, Oppo R11s, iPhone X, and Vivo X20, Samsung Note 8 is facing some serious competition within its range.
4.471.900+ followers.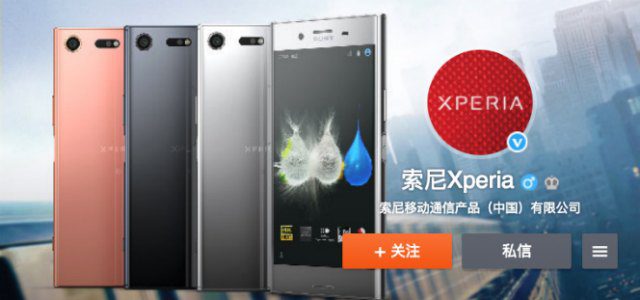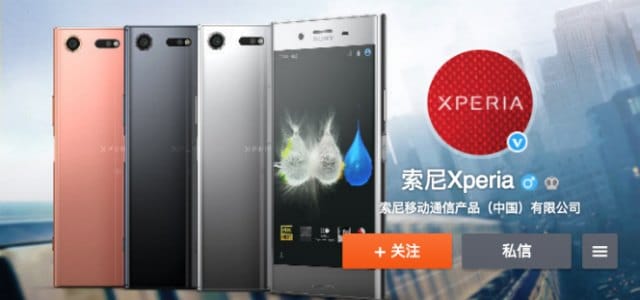 Sony Xperia is the only Japanese brand amongst China's most popular smartphone brands.
The brand is currently promoting its Xperia XZ Premium, which was first spotted in red back in May when it appeared on Weibo.
The Xperia XZ Premium has a 5.2-inch LCD display and specific rectangular design. With 1,3 million views for the 'Xperia XZ Premium Launch' (#索尼xperia xz1发布#) topic on Weibo, the phone is currently not amongst the top hottest models in China.
The brand is promoting its smartphone's "3D Creator" on Weibo. This feature allows users to scan their face, food, or other objects and makes a 3D avatar of it that can be shared on social media or 3D print. "Can I take a picture of an Xperia XZ Premium and then make a 3D print of an Xperia XZ Premium?", some netizens jokingly comment.
The model was officially launched in China on October 27, its price (64GB/red) is approximately CNY 6399 (±962$) – a lot more expensive than the budget-friendly red Honor V9.
9. Gionee @金立
3.134.000+ followers.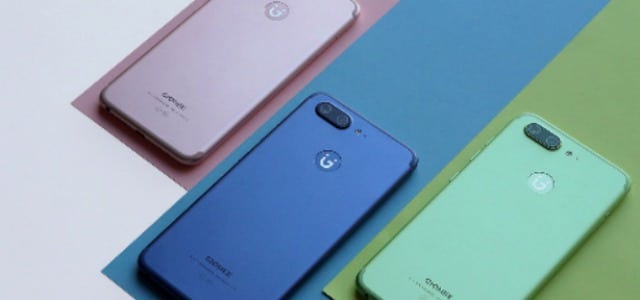 Gionee is a Chinese smartphone manufacturer based in Shenzhen, Guangdong. Founded in 2002, it is one of China's largest mobile phone manufacturers.
Gionee is now actively promoting the successor of last year's M6: the M7 model, which was launched in September 2017.
Its campaign for this phone actively focuses on China's 30-something generation who are worried about their career and (young) children. Perhaps because Gionee is one of the older brands amongst its new smartphone competitors, it tells the 30-somethings "we're growing (and advancing) together."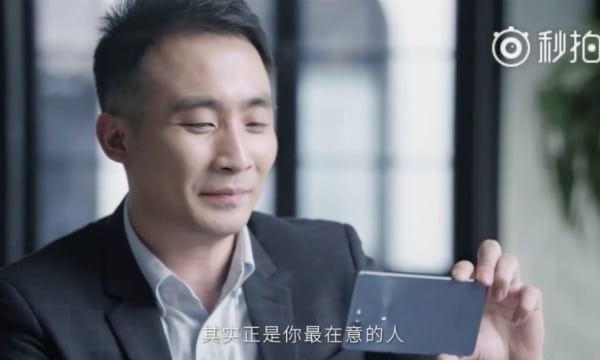 The M7 has a 6.01-inch full HD display, fingerprint sensor, DUAL-sim, and goes with the trend with its full view 18:9 display. It is priced around CNY 2799 (±420$).
10. Nubia @努比亚
2.518.000+ followers.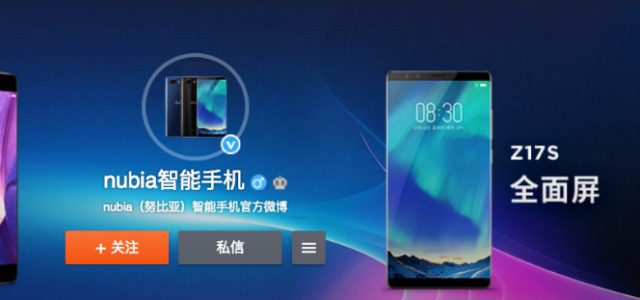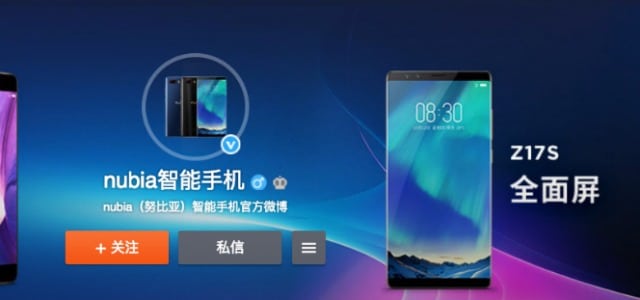 As with Meizu and Gionee, Nubia is a Chinese brand that is generally less well-known in Europe or America than other Chinese brands such as Xiaomi or Huawei. Nevertheless, Nubia, owned by parent company ZTE, has been doing very well in China's top-scoring smartphone lists since it was officially launched in 2015.
Before Single's Day, the brand is now promoting its newly-launched Z17S and Z17 Mini S model. The first is priced around CNY 2999 (±450$) and the latter is more budget-friendly with CNY 1999 (±300$).
The Z17S (#努比亚Z17S#) competes with all the more expensive flagship models in offering users a 5.73 inch full HD+ screen of 18:9 ratio, and two cameras on the front. It comes in colors black and blue.
An addition to the list
With 2.2+ million followers on Sina Weibo, OnePlus (@一加手机) should also be mentioned here.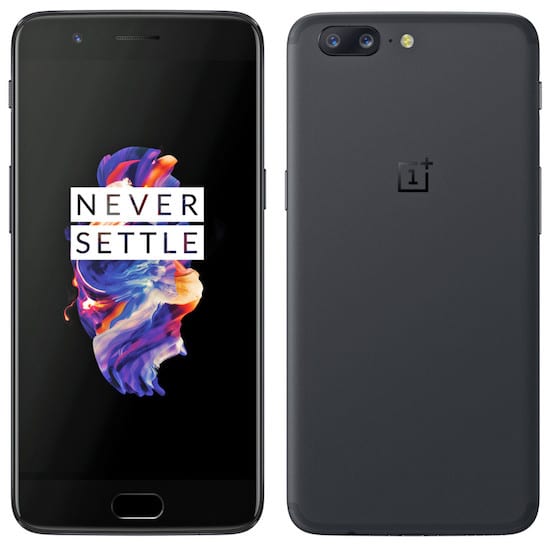 Founded in 2013, OnePlus (一加科技) is a relatively new Chinese smartphone brand. Its headquarters are based in Guangdong. The brand's One Plus 5 model is currently also popular on Sina Weibo, despite being the most expensive phone (CNY 4288/645$) the brand has ever made.
Recent top-selling lists
A recent top 30 list (in Chinese, September 27) of best-sold smartphones on e-commerce platform Tmall shows the following top 10:
1. Honor8 32 GB (¥1099/±165$)
2. iPhone7 Plus 32GB (¥5198/±785$)
3. Vivo X9 64GB (¥2598/±392$)
4. Huawei Mate9 32 GB (¥2899/±437$)
5. Oppo RII 64GB (¥2999/±452$)
6. Samsung Galaxy S8 64GB (¥5688/±858$)
7. Honor V9 64GB (¥2699/±407$)
8. Oppo R9S Plus 64 GB (¥3199/±482$)
9. Gionee M2017 128 GB (¥6999/)
10. Moto Z 65 GB (¥3699/±558$)
According to this week's (last week of October) best-selling smartphones (热卖排行), Suning and JD.com – some of China's top mobile phone retailers – both show a different top 3:
Suning:
1. Apple iPhone 8 64GB
2. Apple iPhone 8 Plus
3. Xiaomi Redmi 4x 64GB
JD.com:
1. Xiaomi Mix2 64GB
2. Xiaomi 6 128 GB
3. Vivo X20 64 GB
The many different top smartphone lists on Chinese tech and e-commerce sites show that smartphone trends are changing fast, and also suggests that best-phone-lists on Chinese media sites often differ from each other for various reasons.
According to some predictions by experts on Weibo, the hottest phones of this year's online e-commerce festival on November 11 will be the iPhone X, Xiaomi MIX2, Meizu Pro 7, Oppo R11, Vivo X20 and the OnePlus 5.
By Manya Koetse
Follow @whatsonweibo
* This list does not take the possible use of manipulated followers into account here.
Spotted a mistake or want to add something? Please let us know in comments below or email us.
©2017 Whatsonweibo. All rights reserved. Do not reproduce our content without permission – you can contact us at info@whatsonweibo.com.
China's Central Commission for Discipline Inspection's New Online Campaign: "Anti-Corruption" Gifs & Video
China's Central Commission for Discipline Inspection is propagating old ideas in new ways.
Five years after launching its "Eight-point Regulation," the Central Commission for Discipline Inspection (CCDI) turns to Weibo and WeChat to propagate its core values amongst Chinese netizens.
China's Central Commission for Discipline Inspection (CCDI/中纪委), the highest internal-control institution of the Communist Party of China that enforces internal regulations and combats corruption and wrongdoings in the Party, has been remarkably active on social media this week.
Not only did the CCDI issue a set of 16 GIF images for netizens to use; they also launched a new public ad campaign reiterating their "Eight-point Regulation" (八项规定), a set of regulations aimed at instilling more discipline among Party members.
The rules were issued on December 4th, 2012, and relate to how Party members "should improve their work style in eight aspects, focusing on rejecting extravagance and reducing bureaucratic visits, meetings and empty talk," according to Xinhua (2012).

8 Rules, 16 Gifs

On December 3rd, the CCDI issued its set of 16 gifs. The images, that are meant to share as downloadable 'stickers' on WeChat, are all themed around regulations to fight corruption and malfeasance in the Party.
The images warn against things such as the private use of cars meant for official business, or using public money for festive dinners and drinking.
The WeChat stickers became a hot topic on Chinese social media this weekend, although many netizens did not necessarily appreciate the latest addition to the wide collection of WeChat gifs.
"You can use them among your 80 million [Party members], the commoners have no use for them!", some wrote. "What are the normal people supposed to do with them?" others wondered. Many comments on the stickers were soon taken offline.

"No Need to Spend Your Free Nights at Social Parties"

The CCDI is increasingly using digital media to communicate its core values to a large online audience. On Monday, Chinese state media also shared a short public ad campaign video by the CCDI.
It reflects on how the "Eight-point Regulation" have "changed people's lives."
The introduction text says:
"You do not have to spend your after work hours on social events – coming home after drinking alcohol to find your child and wife fast asleep, leaving nobody to talk to. You do not have to spend you half-monthly wages on gifts to people who you barely even know. You do not have to surrender to the unwritten rules. In five years, the eight provisions have changed China – changing the lives of you and me."
The voice-over in the video suggests that people now have more time to read books, work out, and spend time with family. The campaign's main message is: "You can, but you don't have to."
Although the video was praised by some, there were also many who said its message might fall on deaf ears: "These 'unwritten rules' are not about Chinese bureaucracy, they are about Chinese culture," some pointed out. "If you don't give presents, you won't succeed."

Propaganda 3.0

Over the past few years, Chinese authorities are increasingly using social media as an important channel to share propaganda. This is often done in creative ways.
Information about important events and state visits of Chinese president Xi Jinping, for example, is often propagated online by means of a gif or short animated film, with Xi as a cartoon figure.
Both the One Belt, One Road initiative and the 19th Party Congress saw many gifs, cartoon, videos, rap songs, and even online mobile games that conveyed the government's main message on core Party aims and values.
With the Chinese online population growing every day, and a great majority of this online population using WeChat and Weibo for daily communication and news-checking, social media have become an effective channel for propaganda in China today.
By Manya Koetse
Follow @whatsonweibo
Spotted a mistake or want to add something? Please let us know in comments below or email us.
©2017 Whatsonweibo. All rights reserved. Do not reproduce our content without permission – you can contact us at info@whatsonweibo.com.
Huawei Phone with Built-In Muslim Prayer Function Stirs Controversy
Huawei's response to criticism over its Mate 10 Pro's special alarm function for Muslim prayers has spiraled into a 'PR crisis.'
The built-in Muslim prayer reminder function on one of Huawei's latest smartphone models has stirred controversy online. But Huawei's response to the issue has now become a bigger controversy than the function itself.
A commercial for Huawei's popular smartphone model the 'Mate 10 Pro' has been met with harsh criticism earlier this week.
Chinese English-language media outlet Sixth Tone reports on Friday that controversy around the Huawei phone started when a Chinese poster for the new model showed the Mate 10 Pro's prayer reminder for Muslims alongside a function to locate nearby mosques. Author Lin Qiqing notes that "Chinese Islamophobes take issue with Huawei's new smartphone" and that its prayer alarm feature "irks the irreligious and intolerant." (The article has since been removed from the Sixth Tone website.)
Huawei, however, believed that netizens' "vicious attack" on the company was the result of a targeted campaign by people who deliberately "distorted the facts." They described the angry commenters as an "Internet water army" (shuijun 水军): a group of online ghostwriters paid to post comments to manipulate a company's public relations. They also threatened to take legal actions against these commenters.
The company issued the statement on November 16, saying that the model with the alarm function would not be available on the Chinese market and that the alarm function is specifically designed for customers in overseas regions. They later removed the commercial from their website and from all other online platforms.
"Don't discredit netizens by labeling us as a 'water army.'"
Online commenters denied the criticism on Huawei was part of a larger conspiracy against the brand. "Don't discredit netizens by labeling us as a 'water army,'" one popular comment on Weibo by microblogger @Zhuzhou (@煮肘) says. The netizen, who received much backing, also writes that "companies should not contribute to spreading religion."
Huawei is one of China's most popular smartphone brands. Its model Huawei Mate 10, the follow-up to last year's Mate 9 along with the Huawei Mate 10 Pro, became a trending topic on Weibo in October, with the hashtag #华为Mate10# receiving over 480 million views in some days time.
On Weibo, many commenters say that they feel that brands such as Huawei should maintain a neutral image.
One blogger wrote: "That Huawei has added a smartphone function to remind Muslims to pray is actually a small thing, causing a big wave [of controversy] online. Technology companies should indeed take a neutral position in their design, and should not build in this kind of special religious (..) functions. It is really easy to design an app for prayer reminder; Huawei is doing more than it should."
"A recurring keyword in these online discussions is 'halalification.'"
The latest Huawei controversy follows consecutive online controversies in China over the past years concerning companies or institutions adapting to the diet or lifestyle of Muslim communities.
Earlier this year, delivery app Meituan sparked online anger when it introduced separate boxes for its halal food deliveries. Many netizens said the measure discriminated against non-Muslims, or said that if there are special boxes for food for Muslims, there should also be special boxes for food for Buddhists, Daoists, atheists, etc.
In September last year, the introduction of special "Muslim-only" shower cabins at a Chinese university also provoked anger about alleged "Muslim privilege."
A recurring keyword in these kinds of online discussions is "qīngzhēn fànhuà" (清真泛化). It basically means 'halal-ification' or 'halal generalization,' but because qīngzhēn also means 'Islamic,' it can also imply 'Islamization.'
Those who oppose the spread of halal food or special services for Muslims in the PRC connect the normalization of Islamic dietary laws and lifestyle to an alleged greater societal shift towards Islam.
In response to heated discussions and growing online anti-Islamic sentiment, Chinese authorities blocked various online words that are considered demeaning to Muslims in September of this year for "undermining ethnic unity."
"I do not understand why a customized service for Saudi Arabia would appear on the official Chinese Huawei website."
On Weibo, the 'Huawei incident' or 'Mate 10 Incident' (mate10事件) has become a much-discussed topic, especially after Huawei issued its statement that the phone with the built-in prayer and mosque locator function was designed for overseas usage.
Many netizens are angry about Huawei's response to the issue, not just because they took the criticism as an organized attempt to smear the brand's image, but also because they did not explain why a function meant for overseas markets would be advertised within China.
Netizen @GoogleMuqin (@google木沁) writes:
"This is my attitude about the mate10 incident:
1. I do understand that Huawei releases customized products for Muslim countries such as Saudi Arabia, and I support that.
2. I do not understand why a customized service for Saudi Arabia would appear on the official Chinese Huawei website.
3. And I loathe the patronizing attitude of Huawei in responding to this issue."
The 'alarm clock incident' is triggering so much criticism online, that many people consider it a 'PR crisis' for Huawei.
"I think that people are not so much upset about whether or not the phone has this function or not, but they are more upset about Huawei's reaction to this issue," one commenter says: "If this function is not available in China, why did Huawei advertise it on so many platforms in China, is this not misleading conduct?"
There are also people who do not understand what all the fuss is about in the first place: "As a Huawei user, I am not offended at all by this function. I have many Muslim friends, and they respect my preferences and I respect their religion."
It's all just business, many also say: "There are 1.6 to 2.1 billion Muslims in this world. China also has some twenty million. As a commercial company, it is understandable that Huawei does this."
One netizen (@夜光边) writes: "This is not a sign of Huawei's friendly relations with Muslims (..), it is just a sign that they are targeting Muslims as their customers. If you're not Muslim, then just don't use this function. It won't affect you at all."
By Manya Koetse
@manyapan
Follow @whatsonweibo
Spotted a mistake or want to add something? Please let us know in comments below or email us.
©2017 Whatsonweibo. All rights reserved. Do not reproduce our content without permission – you can contact us at info@whatsonweibo.com.