Top 10 Most Popular Smartphone Brands and Models in China (Summer 2018)
The ten most popular Chinese smartphone brands buzzing on social media.
There is one topic that is always buzzing on Chinese social media: the latest smartphone trends. This is a top 10 of the most popular Chinese smartphone brands and their hottest models of the moment.
Update: Check out our Top 10 China's Most Popular Smartphone Brands & Models (May/June 2019)
If last year's major Chinese smartphone trends were all about the big, beautiful & bezel-less screens, this year they are more about nifty features such as turbo-speed for mobile gaming or pop-up cameras.
One major trend that is ongoing and crystal clear is that 'made in China' brands are dominating the smartphone and tablet market, with no less than 8 of the top 10 best-sold phones being Chinese brands.
The sales data of Chinese big online shopping festivals offer valuable insights into what brands and models are most appreciated by Chinese consumers. Last month, when e-commerce giant JD.com wrapped up its 'Black Friday'-like "6.18" anniversary sales event with a record in transactions, Xiaomi and Honor were among the big winning brands in smartphone sales.
Looking at the most-popular smartphone brands and models lists according to Zol.com, leading IT portal website in China, the brands Oppo and Vivo have also continually remained in the top 3 of most popular smartphone brands in China over the previous weeks.
Based on these lists, we've compiled the following top 10 of most popular Chinese smartphone brands of the past month.
Note: we have excluded non-Chinese brands Samsung and iPhone from this Chinese brand list; they currently, respectively, hold the no3 and no7 position in expert top 10 most popular smartphones in China lists.
#1 Vivo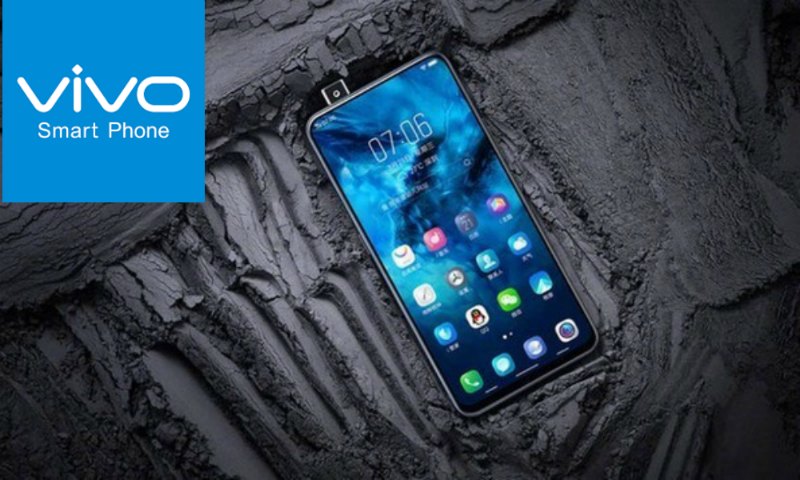 Vivo is a Chinese domestic brand that has gained worldwide success, first entering the market in 2009. Its headquarters are based in Dongguan, Guangdong. In 2017, Vivo launched its Vivo X20 Plus and VivoX20, the successor of best-seller Vivo X9.
Vivo often cooperates with Chinese celebrities in its marketing campaigns, such as Chinese singer and actor Lu Han (born 1990) or Chinese actress Zhou Dongyu (born 1992), clearly targeting the post-90s consumer group.
Vivo's current best-seller in China is the Vivo Nex, a futuristic device that is thin but quite big and heavy (6.6-inch FHD+ AMOLED screen, 199 gram – which is just about the same as the Samsung Galaxy Note 8).
The Vivo Nex has a bezel-less screen and a nifty front-facing camera that is tucked away inside the upper frame of the phone and will automatically slide out when the camera is set to front-facing (according to AndroidAuthority, this takes less than a second). It also has a fingerprint sensor that is built into the display.
With the way it is designed, almost the entirety of the front of the phone is a giant 6.59-inch high-definition display.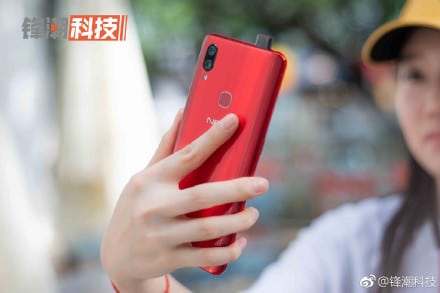 On Weibo, the Vivo Nex is praised by netizens for offering a "top-notch" mobile gaming experience. People also specifically like the vibrant red edition of the device.
Within China, the phone is currently for sale from 3898 RMB (±US$600). In Europe and the US, unfortunately, the latest Vivo is not for sale just yet.
#2 Oppo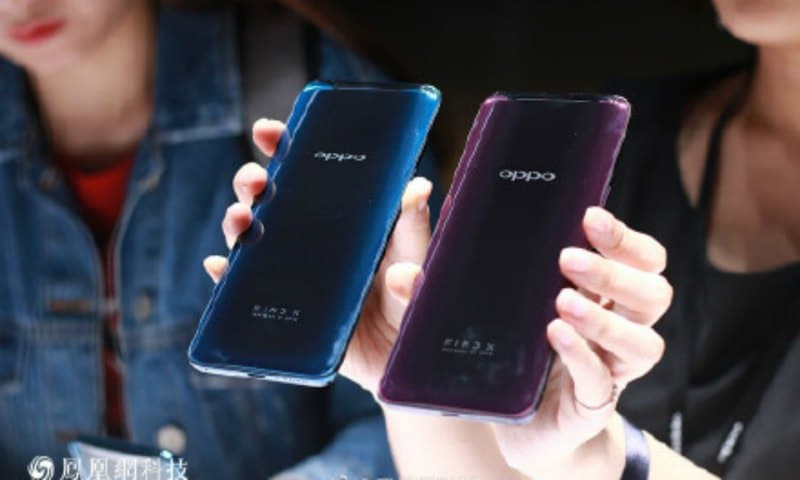 Oppo is a Guangdong-based brand officially launched in 2004. It is mainly known for targeting China's young consumers with its trendy designs and smart marketing. In 2016, the brand was ranked as the number 4 smartphone brand globally.
In targeting young people, Oppo has a special focus on its selfie-making camera; both its front and back cameras are therefore strong.
Previous popular models include the Oppo R11s, which was a top-selling model with its all-screen 'bezel-less' display and latest facial recognition technology.
Currently, the hottest Oppo model that is also scoring the highest in top 10 lists is the Oppo Find X. The Find X has a beautiful glass body and a motorized camera – like the Vivo Nex, it also pops up and also functions as a 3D facial scanner for biometric authentication.
The Oppo Find X really has many nifty features (which also seems to be a major trend: the one-phone-has-it-all); the phone's bezel-less panoramic screen is curved, there's a dual-camera setup on the back (16MP + 20MP), 25MP front camera, dual SIM slots, etc. Also innovative: the device is available in the cool colors 'Bordeaux Red' and 'Glacier Blue.'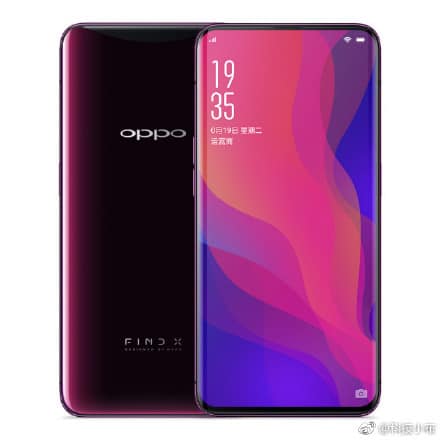 On social media the phone is a hit, but its price is a source of complaints; the phone is available from ±5000 RMB (±US$750). "I could never afford it," many people say.
#3 Honor 荣耀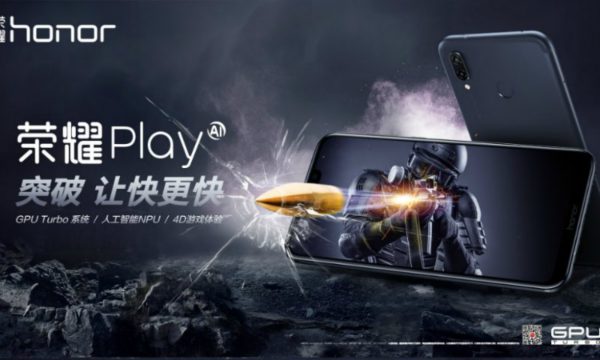 Honor, established in 2013, is the budget-friendly sister of the Huawei brand. The company's sub-brand has been doing very well over the past years. Rather than focusing on hyping up its brand name through celebrity campaigns, Honor focuses on great value for money.
Last year, the brand released its Honor V9 and Honor V9 Play models. This year, the Honor Play model (sold from 1999 RMB/US$300 on JD.com) is its most popular model (6.3-inch display).
With this latest model, Honor focuses on China's booming mobile gaming market, as it comes with a '4D' gaming experience with real-time recognition of the game scene that vibrates the phone to match.
On Weibo, people praise the phone for its speed. The color-loving phone users praise the purple edition of the device, which indeed is pretty fashionable.
#4 Huawei 华为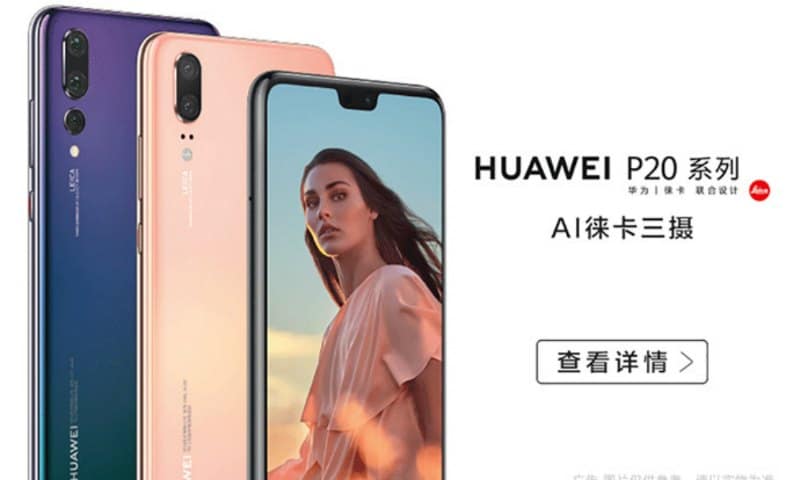 Huawei remains to be one of China's top smartphone brands. Its 2016 Huawei Mate 9 and 2017 Huawei Mate 10 were top-selling; the current hit phone is the Huawei P20 pro.
The Huawei P20 is especially marketed for its camera functions. On Weibo, Huawei users praise this phone's nightmode camera which is great to capture darker environments such as concerts or the city by night. Digital Trends even calls it "one of the best cameras ever put in a smartphone."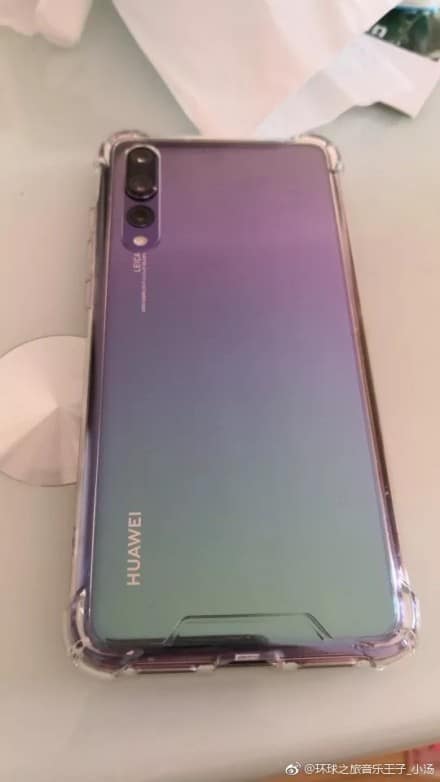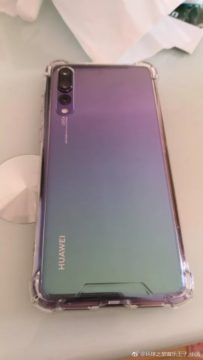 The phone has a long-lasting battery and also noteworthy: it comes with one of the coolest color schemes ever inspired by the Northern Lights.
Like the Oppo Find X, this phone also does not come cheap; JD.com sells it from 5488 RMB (±US$827).
#5 Xiaomi 小米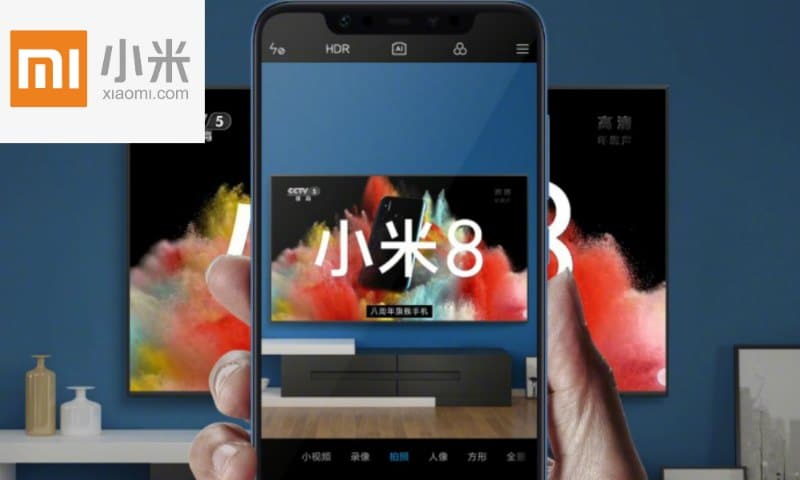 Since the launch of its first smartphone in 2011, Beijing-brand Xiaomi has become one of the world's largest smartphone makers.
The Xiaomi (Mi) brand was initially often called an 'iPhone copycat,' but it is now a trendsetting brand in the smartphone business. With its 2016 Mi Mix model, the brand was among the first to ditch thick bezels and go beyond the 16:9 aspect ratio to introduce the 'all screen' or 'bezel-less' screens, which are all the buzz now. The Mi Mix became one of last year's hottest smartphones.
The Xiaomi 8 is promoted by Chinese actor Kris Wu as the "cool smartphone." Not just cool because of how it looks, but also due to its dual frequency GPS tracking. It is priced starting from 2699 RMB (±US$406). (The upcoming Xiaomi Max 3 Pro is also one of the most-anticipated smartphones of this moment.)
#6 Meizu 魅族
Meizu is another Chinese homegrown brand, established by high school dropout Jack Wong (黄章) in 2003. Since then, it has grown out to be the 11th best-selling smartphone maker in the world.
The brand recently ranks in the top 10 of best smartphones in China, either on the 6th or 8th place.
The Meizu Pro 7 and the upcoming Meizu 16 are the phones that are currently most promoted by Meizu. The Pro 7 has a small colored screen on its back.
Despite its high ranking, Meizu is less popular among younger people and does not get a lot of attention on Weibo recently.
#7 OnePlus 一加
OnePlus is a Shenzhen based Chinese smartphone manufacturer founded by Pete Lau and Carl Pei in December 2013. The company officially serves 32 countries and regions around the world as of January 2018.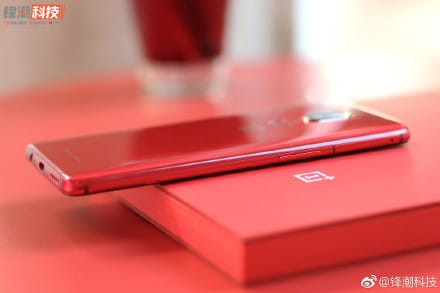 The OnePlus 6 is in the top three of most popular phones in China at this moment.
#8 LeNovo 联想
Lenovo Group Ltd. or Lenovo PC International, often shortened to Lenovo, is a Chinese multinational technology company with headquarters in Beijing, China and Morrisville, North Carolina.
Outside of China, the brand is more commonly associated with laptops rather than smartphones, but in China, the LeNovo Z5 flagship device currently scores number 8 in the top 10 smartphone lists.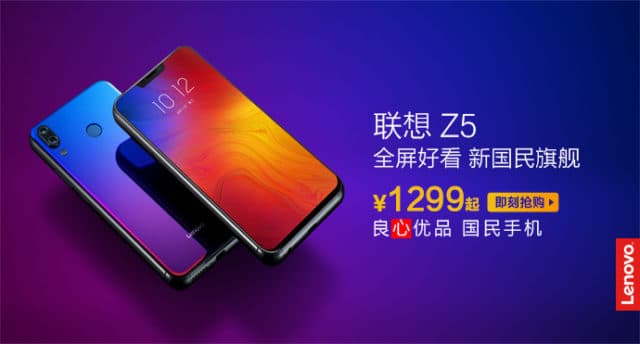 The phone is an attractive device within the more budget-friendly category; it starts at 1299 RMB (±US$195).
#9 Qiku 360手机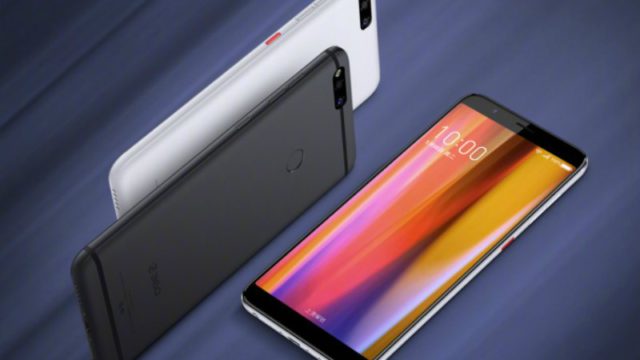 The Qiku (360手机) brand was founded in 2015 in Shenzhen as a joint effort between Chinese internet giant Qihoo 360 and manufacturer Coolpad.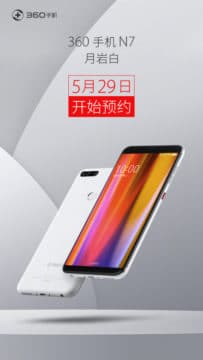 The N7 model (360手机N7) is their 2018 flagship model and is available from 1699 RMB (±US$256) for the 64GBmodel. ALong with the latest trends, it has a curved glass, fast charging, and long-lasting battery.
#10 Smartisan 坚果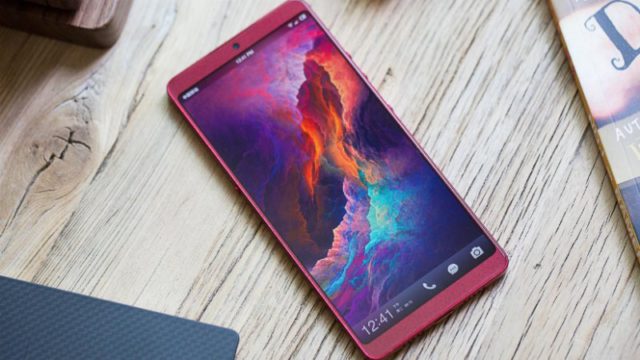 Smartisan is a Beijing-based tech company founded in 2012. Its Smartisan R1 flagship model is promoted as "the computer of the future," and GSMarena even calls this phone "record-breaking" with "top-notch specs and an amount of memory no other device in the market can match" (the most expensive version of ±$1400 comes with 1TB internal memory!)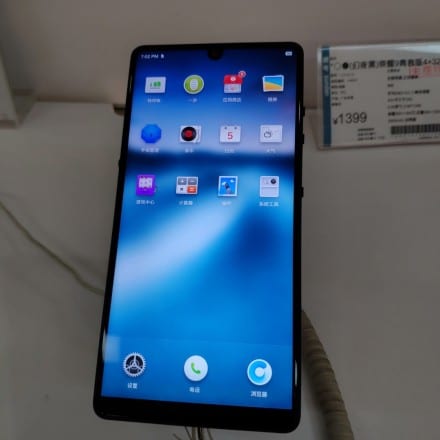 All in all, when it comes to the latest trends in Chinese smartphones, it is all about the more advanced functions.
For those going for GPS tech, there's Xiaomi, for camera lovers, there's Huawei's latest, for gaming fans, there's Honor, for data-heavy users, Smartisan's a (pricey) option, but for people loving overall innovative design, Vivo and Oppo are the winners this summer.
Update: Check out our Top 10 China's Most Popular Smartphone Brands & Models (May/June 2019)
By Manya Koetse
Follow @whatsonweibo
Spotted a mistake or want to add something? Please let us know in comments below or email us.
©2018 Whatsonweibo. All rights reserved. Do not reproduce our content without permission – you can contact us at info@whatsonweibo.com.
Must-Read: SCMP's China Internet Report 2020
The China Internet Report brings order to the chaos of China's ever-changing digital environment. There's a special What's on Weibo discount for the Pro-edition.
First published
SCMP Research's China Internet Report 2020 is here, covering the country's biggest tech trends, breaking down the major players and key markets, and bringing some order to the chaos of China's rapidly changing digital environment.
Today, the South China Morning Post (SCMP) has launched its third edition of the China Internet Report – a super-comprehensive resource on China's technology landscape offering insights into the most important trends and players shaping the world's biggest internet community.
This year, China's online population has reached the staggering number of 904 million users, with the average daily time spent on the internet rising to 7.2 hours in March.
COVID-19 has significantly increased online media consumption across China.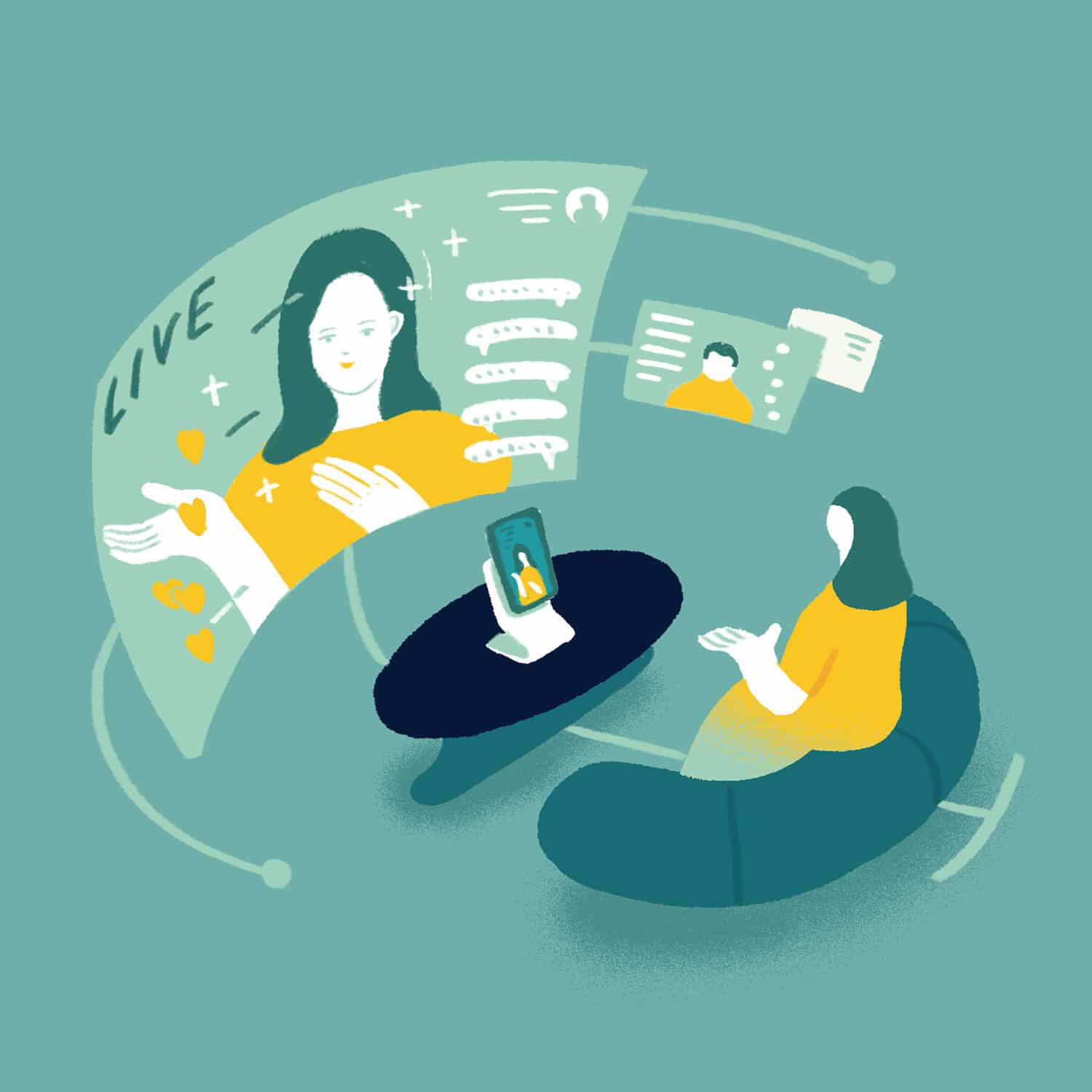 China's rapid digitization has not just radically altered Chinese society – it is also increasingly impacting the global internet ecosystem at large.
With yesterday's local startups becoming tomorrow's international tech leaders, and today's trends soon becoming worldwide shifts, understanding China's latest digital developments has never been more important.
The new coronavirus outbreak in China has not just temporarily affected people's online behavior, the report finds, suggesting that COVID-19 will have a lasting impact on China's tech sectors.
Besides social media platforms and other apps becoming a crucial tool of mass communication and information for Chinese netizens in times of COVID-19, the pandemic also changed how people in China started using technology in their everyday lives, from online learning to digital healthcare seeking. These trends have brought about permanent changes.
The accelerated digitization and the innovative tech use in times of the coronavirus crisis are listed as one of the major trends of 2020, among other vital digital shifts changing China's online landscape, from the mass adoption of 5G to live streaming in China reaching its third phase.
To check out the main trends for 2020, China's latest internet statistics, its top tech competitors, internet companies, and more, here's a link to the report.
This year, in addition to the free report, SCMP Research also introduces its Pro Edition (US$400) that features more than a hundred pages of deep-dive per sector – from e-commerce to healthtech, 5G and more – providing additional analysis, data, as well as access to six closed-door webinars with leading C-level executives of internet and technology companies in China.
The folks at SCMP have been kind enough to reach out and offer a special 30% discount on the Pro Edition report for What's on Weibo readers.
You'll get the discount by using the discount code: "WHATSONWEIBO", or by clicking this link that will automatically include your discount code.
By Manya Koetse
Follow @WhatsOnWeibo
Spotted a mistake or want to add something? Please let us know in comments below or email us. First-time commenters, please be patient – we will have to manually approve your comment before it appears.
©2020 Whatsonweibo. All rights reserved. Do not reproduce our content without permission – you can contact us at info@whatsonweibo.com.
From Tea Farmer to Online Influencer: Uncle Huang and China's Rural Live Streamers
'Cunbo' aka 'rural livestreaming' is all the rage. A win-win situation for farmers, viewers, and Alibaba.
This is the "WE…WEI…WHAT?" column by Manya Koetse, originally published in German by Goethe Institut China on Goethe.de: "VOM TEEBAUERN ZUM INFLUENCER: ONKEL HUANG UND CHINAS LÄNDLICHE LIVESTREAMER." 
The past year has been super tumultuous when it comes to the topics that have been dominating Chinese social media. The Coronavirus crisis was preceded by other big issues that were all the talk online, from the US-China trade war to the protests in Hong-Kong, the swine flu, and heightened censorship and surveillance.
Despite the darker side to China's online environment, however, there were also positive developments. One of the online trends that became popular this year comes with a term of its own, namely cūnbō (村播): rural livestreaming.  Chinese farmers using livestreaming as a way to sell their products and promote their business have become a more common occurrence on China's e-commerce and social media platforms. 

The social media + e-commerce mix, also called 'social shopping,' is booming in the PRC. Online platforms where the lines between social media and e-commerce have disappeared are now more popular than ever. There's the thriving Xiaohongshu (小红书Little Red Book) platform, for example, but apps such as TikTok (known as Douyin in China) also integrate shopping in the social media experience.
Over recent years, China's e-commerce giant Alibaba has contributed to the rising popularity of 'social shopping.' Its Taobao Live unit (also a separate app), which falls under the umbrella of China's biggest online marketplace Taobao, is solely dedicated to shopping + social media, mainly mobile-centered. It's a recipe for success: Chinese mobile users spend over six hours online per day, approximately 72% of them shop online, and nearly 65% of mobile internet users watch livestreaming.
Every minute of every day, thousands of online shoppers tune in to dozens of different channels where sellers promote anything from food products to makeup or pet accessories. The sellers, also called 'hosts' or 'presenters,' make their channels attractive by incorporating makeup tutorials, cooking classes, giving tips and tricks, chatting away and joking, and promising their buyers the best deal or extra presents when purchasing their products.                
Sometimes thousands of viewers tune in to one channel at the same. They can 'follow' their favorite hosts and can interact with them directly by leaving comments on the livestreams. They can compliment the hosts ("You're so funny!"), ask questions about products ("Does this also come in red?"), or leave practical advice ("You should zoom in when demonstrating this product!"). The product promoted in the livestreams can be directly purchased through the Taobao system.
Over the past year, Alibaba has increased its focus on rural sellers within the livestreaming e-commerce business. Countryside sellers even have their own category highlighted on the Taobao Live app. Chinese tech giant Alibaba launched its 'cūnbō project' in the spring of 2019 to promote the use of its Taobao Live app amongst farmers. The most influential livestreaming farmers get signed by Alibaba to elevate Taobao Live's rural business to a higher level.
One of these influential Chinese farmers who has made a name for himself through livestreaming is Huang Wensheng, a tea farmer from the mountainous Lichuan area in Hunan Province.
Huang, who is nicknamed 'Uncle Farmer,' sells tea through his channel, where he shows viewers his work and shares stories and songs from his village. He is also known to talk about what he learned throughout his life and will say things such as: "It is important to work hard; not necessarily so much to change the world , but to make sure the world does not change you."
With just three to five livestreaming sessions per week, 'Uncle' Huang reaches up to twenty million viewers per month, and, according to Chinese media reports, has seen a significant increase in his income, earning some 10,000 yuan (€1300) per week.
Huang is not the only farmer from his hometown using Taobao Live to increase their income; there are some hundred rural livestreamers in Lichuan doing the same.
The rural livestreaming category is significantly different from the urban fashionistas selling brand makeup and the latest must-haves: these hosts do not have the polished look, glamorous clothes, or stylish backgrounds. They usually film outside while doing their work or offer a glimpse into their often humble rooms or kitchens.
Viewers get to see the source of the products sold by these rural sellers; they often literally go to the fields to show where their agricultural products grow, or film themselves getting the eggs from their chickens or the oranges from the trees. From fruits to potatoes and flowers, and from fresh tea to home-made chili sauce – a wide range of products is promoted and sold through Taobao Live these days.
Some rural livestreamers are trying to stay ahead of their competition by coming up with novel concepts. A young farmer from Sichuan, for example, recently offered viewers the opportunity to "adopt" a rooster from his farm, allowing them to interact with 'their' rooster through social media and even throwing the occasional birthday party for some lucky roosters.
Examples such as these show that although the countryside livestreamers usually lack glitter and glam, they can be just as entertaining – or perhaps even more so – than their urban counterparts.
Who benefits from the recent 'cūnbō' boom? One could argue that the rising popularity of livestreaming farmers is a win-win situation from which all participants can profit in some way. The commercial interests are big for Alibaba. The company has been targeting China's countryside for years, as it's where China's biggest consumption growth will happen while mobile internet penetration is still on the rise. Alibaba earns profits from an increasing number of rural e-commerce buyers, as well as e-commerce sellers.
Alibaba's early focus on the countryside as a new home for e-commerce has previously also led to the phenomenon of so-called 'Taobao Villages,' where a certain percentage of rural residents are selling local specialties, farm products or other things via the Taobao platform with relatively little transaction costs.
Many Chinese villages and farmers are profiting from the further spread of Taobao in the countryside. Not only does Alibaba invest in logistics and e-commerce trainings in rural areas, these e-commerce channels are also a way to directly boost sales and income for struggling farmers.
Chinese media predict that the rural livestreaming trend will only become more popular in the years to come, bringing forth many more influential farmers like Huang.
But besides the commercial and financial gains that come from the rising popularity of rural livestreamers, there is also a significant and noteworthy social impact.  At  a time in which China's rapidly changing society sees a widening gap between urban and rural areas, these rural channels serve as a digital bridge between countryside sellers and urban consumers, offering netizens a real and unpolished look into the lives of farmers in others parts of the country, and gives online buyers more insight and understanding of where their online products came from.
Taobao Live is actually like a traditional "farmers' market," but now it is digital, open 24/7, and accessible to anyone with a mobile phone. It's the Chinese farmers' market of the 21st century.
By Manya Koetse
Follow @whatsonweibo
Spotted a mistake or want to add something? Please let us know in comments below or email us. First-time commenters, please be patient – we will have to manually approve your comment before it appears.
This text was first published by Goethe-Institut China under a CC-BY-NC-ND-4.0-DE license (Creative Commons) as part of a monthly column in collaboration with What's On Weibo.