Top 10 Most Popular Smartphone Brands and Models in China (Summer 2018)
The ten most popular Chinese smartphone brands buzzing on social media.
There is one topic that is always buzzing on Chinese social media: the latest smartphone trends. This is a top 10 of the most popular Chinese smartphone brands and their hottest models of the moment.
Update: Check out our Top 10 China's Most Popular Smartphone Brands & Models (May/June 2019)
If last year's major Chinese smartphone trends were all about the big, beautiful & bezel-less screens, this year they are more about nifty features such as turbo-speed for mobile gaming or pop-up cameras.
One major trend that is ongoing and crystal clear is that 'made in China' brands are dominating the smartphone and tablet market, with no less than 8 of the top 10 best-sold phones being Chinese brands.
The sales data of Chinese big online shopping festivals offer valuable insights into what brands and models are most appreciated by Chinese consumers. Last month, when e-commerce giant JD.com wrapped up its 'Black Friday'-like "6.18" anniversary sales event with a record in transactions, Xiaomi and Honor were among the big winning brands in smartphone sales.
Looking at the most-popular smartphone brands and models lists according to Zol.com, leading IT portal website in China, the brands Oppo and Vivo have also continually remained in the top 3 of most popular smartphone brands in China over the previous weeks.
Based on these lists, we've compiled the following top 10 of most popular Chinese smartphone brands of the past month.
Note: we have excluded non-Chinese brands Samsung and iPhone from this Chinese brand list; they currently, respectively, hold the no3 and no7 position in expert top 10 most popular smartphones in China lists.
#1 Vivo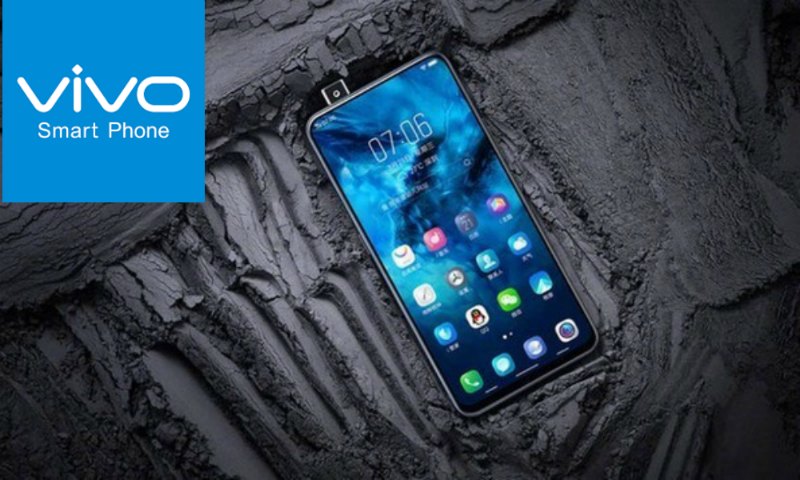 Vivo is a Chinese domestic brand that has gained worldwide success, first entering the market in 2009. Its headquarters are based in Dongguan, Guangdong. In 2017, Vivo launched its Vivo X20 Plus and VivoX20, the successor of best-seller Vivo X9.
Vivo often cooperates with Chinese celebrities in its marketing campaigns, such as Chinese singer and actor Lu Han (born 1990) or Chinese actress Zhou Dongyu (born 1992), clearly targeting the post-90s consumer group.
Vivo's current best-seller in China is the Vivo Nex, a futuristic device that is thin but quite big and heavy (6.6-inch FHD+ AMOLED screen, 199 gram – which is just about the same as the Samsung Galaxy Note 8).
The Vivo Nex has a bezel-less screen and a nifty front-facing camera that is tucked away inside the upper frame of the phone and will automatically slide out when the camera is set to front-facing (according to AndroidAuthority, this takes less than a second). It also has a fingerprint sensor that is built into the display.
With the way it is designed, almost the entirety of the front of the phone is a giant 6.59-inch high-definition display.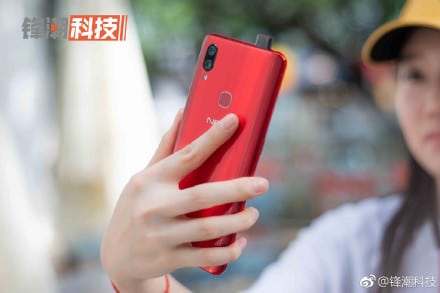 On Weibo, the Vivo Nex is praised by netizens for offering a "top-notch" mobile gaming experience. People also specifically like the vibrant red edition of the device.
Within China, the phone is currently for sale from 3898 RMB (±US$600). In Europe and the US, unfortunately, the latest Vivo is not for sale just yet.
#2 Oppo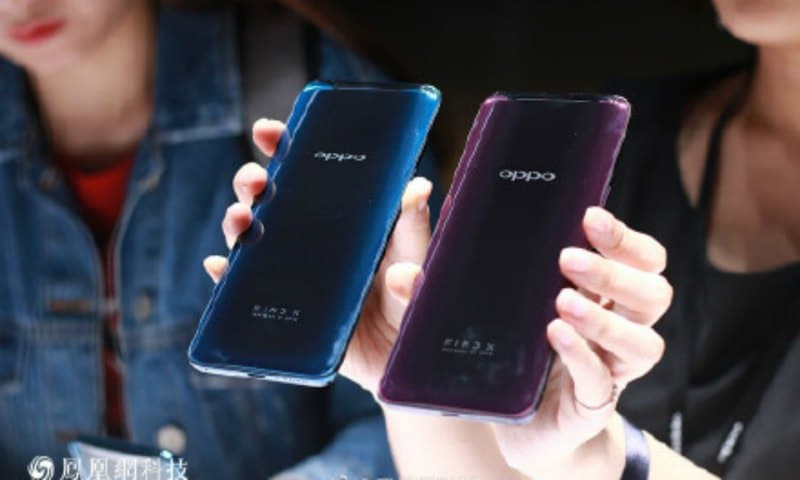 Oppo is a Guangdong-based brand officially launched in 2004. It is mainly known for targeting China's young consumers with its trendy designs and smart marketing. In 2016, the brand was ranked as the number 4 smartphone brand globally.
In targeting young people, Oppo has a special focus on its selfie-making camera; both its front and back cameras are therefore strong.
Previous popular models include the Oppo R11s, which was a top-selling model with its all-screen 'bezel-less' display and latest facial recognition technology.
Currently, the hottest Oppo model that is also scoring the highest in top 10 lists is the Oppo Find X. The Find X has a beautiful glass body and a motorized camera – like the Vivo Nex, it also pops up and also functions as a 3D facial scanner for biometric authentication.
The Oppo Find X really has many nifty features (which also seems to be a major trend: the one-phone-has-it-all); the phone's bezel-less panoramic screen is curved, there's a dual-camera setup on the back (16MP + 20MP), 25MP front camera, dual SIM slots, etc. Also innovative: the device is available in the cool colors 'Bordeaux Red' and 'Glacier Blue.'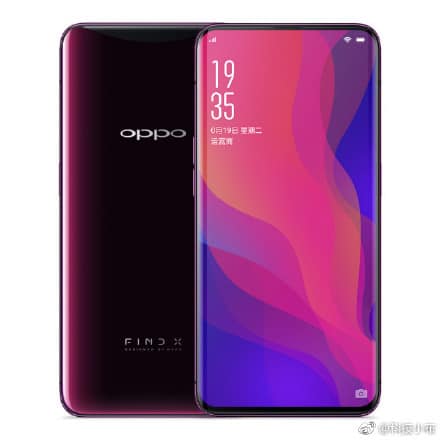 On social media the phone is a hit, but its price is a source of complaints; the phone is available from ±5000 RMB (±US$750). "I could never afford it," many people say.
#3 Honor 荣耀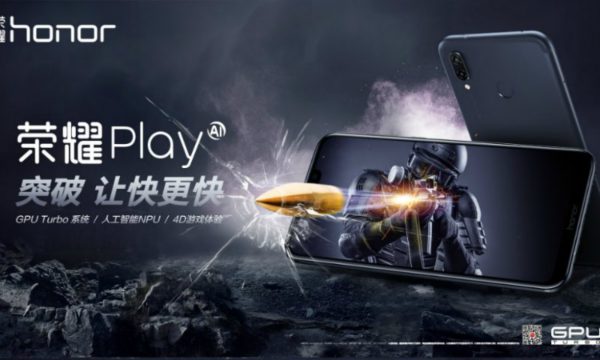 Honor, established in 2013, is the budget-friendly sister of the Huawei brand. The company's sub-brand has been doing very well over the past years. Rather than focusing on hyping up its brand name through celebrity campaigns, Honor focuses on great value for money.
Last year, the brand released its Honor V9 and Honor V9 Play models. This year, the Honor Play model (sold from 1999 RMB/US$300 on JD.com) is its most popular model (6.3-inch display).
With this latest model, Honor focuses on China's booming mobile gaming market, as it comes with a '4D' gaming experience with real-time recognition of the game scene that vibrates the phone to match.
On Weibo, people praise the phone for its speed. The color-loving phone users praise the purple edition of the device, which indeed is pretty fashionable.
#4 Huawei 华为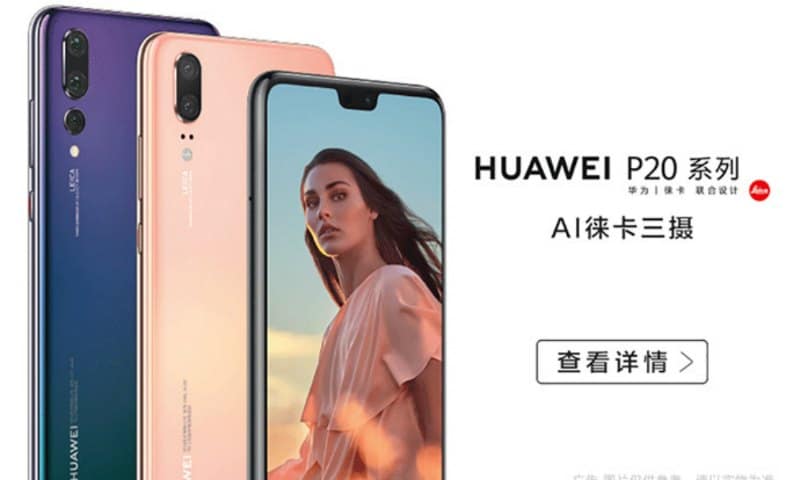 Huawei remains to be one of China's top smartphone brands. Its 2016 Huawei Mate 9 and 2017 Huawei Mate 10 were top-selling; the current hit phone is the Huawei P20 pro.
The Huawei P20 is especially marketed for its camera functions. On Weibo, Huawei users praise this phone's nightmode camera which is great to capture darker environments such as concerts or the city by night. Digital Trends even calls it "one of the best cameras ever put in a smartphone."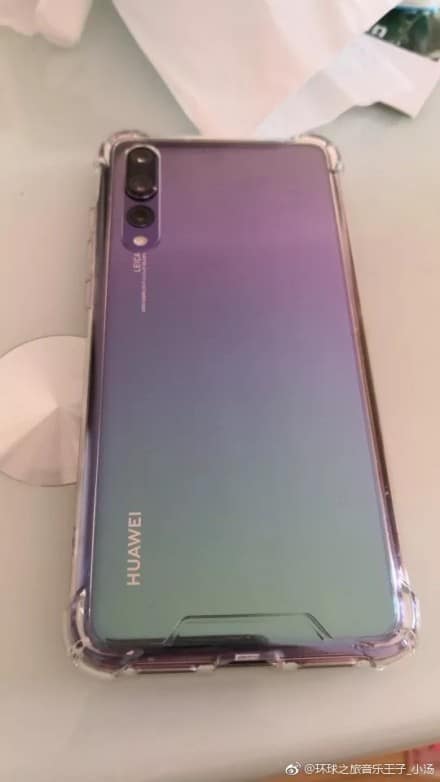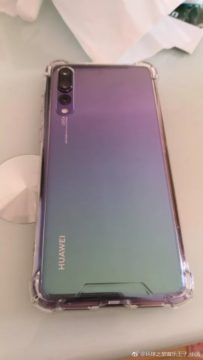 The phone has a long-lasting battery and also noteworthy: it comes with one of the coolest color schemes ever inspired by the Northern Lights.
Like the Oppo Find X, this phone also does not come cheap; JD.com sells it from 5488 RMB (±US$827).
#5 Xiaomi 小米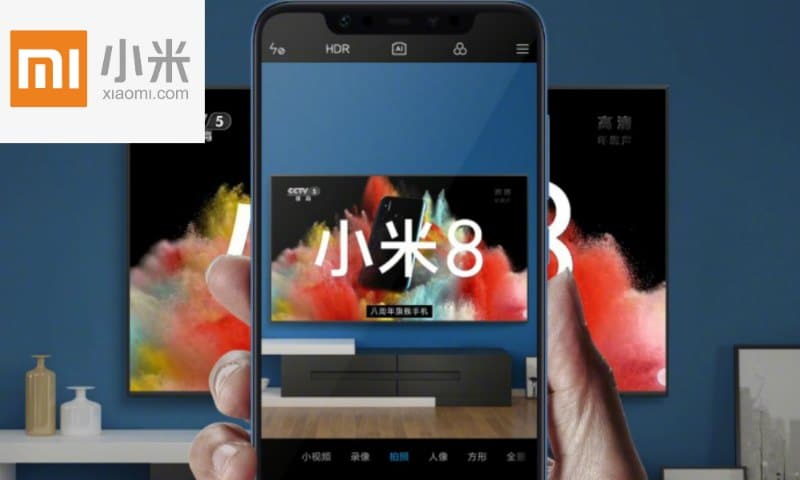 Since the launch of its first smartphone in 2011, Beijing-brand Xiaomi has become one of the world's largest smartphone makers.
The Xiaomi (Mi) brand was initially often called an 'iPhone copycat,' but it is now a trendsetting brand in the smartphone business. With its 2016 Mi Mix model, the brand was among the first to ditch thick bezels and go beyond the 16:9 aspect ratio to introduce the 'all screen' or 'bezel-less' screens, which are all the buzz now. The Mi Mix became one of last year's hottest smartphones.
The Xiaomi 8 is promoted by Chinese actor Kris Wu as the "cool smartphone." Not just cool because of how it looks, but also due to its dual frequency GPS tracking. It is priced starting from 2699 RMB (±US$406). (The upcoming Xiaomi Max 3 Pro is also one of the most-anticipated smartphones of this moment.)
#6 Meizu 魅族
Meizu is another Chinese homegrown brand, established by high school dropout Jack Wong (黄章) in 2003. Since then, it has grown out to be the 11th best-selling smartphone maker in the world.
The brand recently ranks in the top 10 of best smartphones in China, either on the 6th or 8th place.
The Meizu Pro 7 and the upcoming Meizu 16 are the phones that are currently most promoted by Meizu. The Pro 7 has a small colored screen on its back.
Despite its high ranking, Meizu is less popular among younger people and does not get a lot of attention on Weibo recently.
#7 OnePlus 一加
OnePlus is a Shenzhen based Chinese smartphone manufacturer founded by Pete Lau and Carl Pei in December 2013. The company officially serves 32 countries and regions around the world as of January 2018.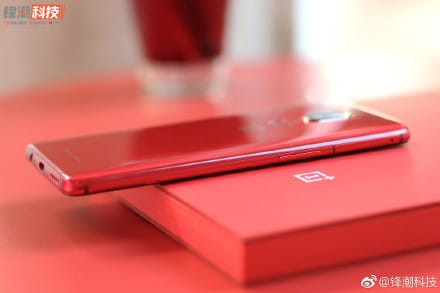 The OnePlus 6 is in the top three of most popular phones in China at this moment.
#8 LeNovo 联想
Lenovo Group Ltd. or Lenovo PC International, often shortened to Lenovo, is a Chinese multinational technology company with headquarters in Beijing, China and Morrisville, North Carolina.
Outside of China, the brand is more commonly associated with laptops rather than smartphones, but in China, the LeNovo Z5 flagship device currently scores number 8 in the top 10 smartphone lists.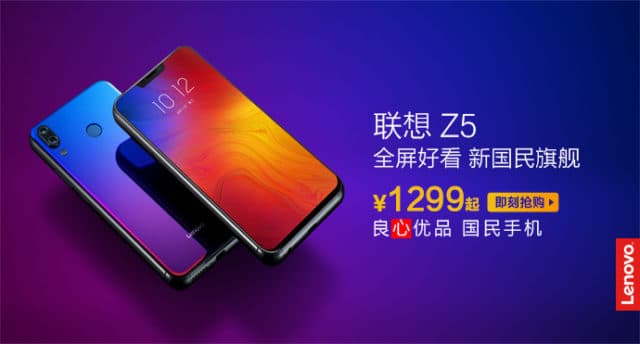 The phone is an attractive device within the more budget-friendly category; it starts at 1299 RMB (±US$195).
#9 Qiku 360手机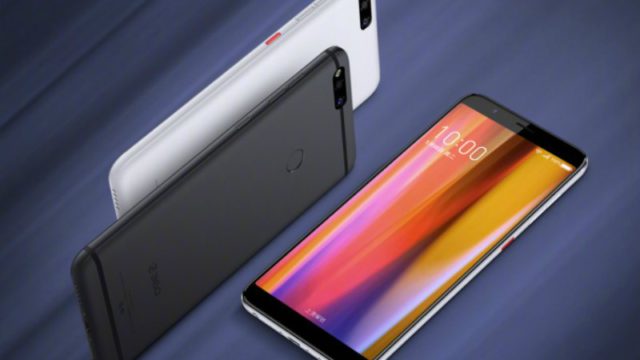 The Qiku (360手机) brand was founded in 2015 in Shenzhen as a joint effort between Chinese internet giant Qihoo 360 and manufacturer Coolpad.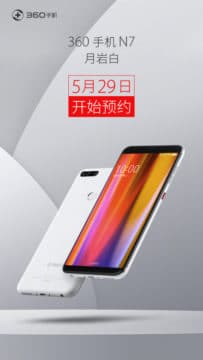 The N7 model (360手机N7) is their 2018 flagship model and is available from 1699 RMB (±US$256) for the 64GBmodel. ALong with the latest trends, it has a curved glass, fast charging, and long-lasting battery.
#10 Smartisan 坚果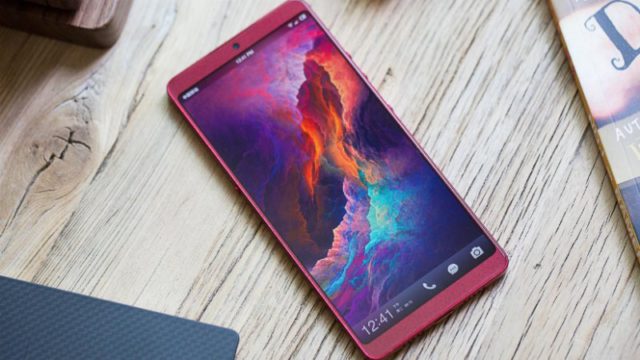 Smartisan is a Beijing-based tech company founded in 2012. Its Smartisan R1 flagship model is promoted as "the computer of the future," and GSMarena even calls this phone "record-breaking" with "top-notch specs and an amount of memory no other device in the market can match" (the most expensive version of ±$1400 comes with 1TB internal memory!)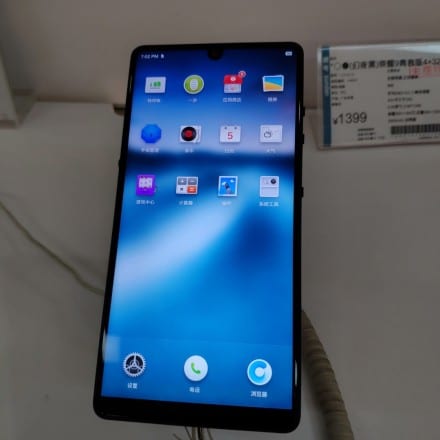 All in all, when it comes to the latest trends in Chinese smartphones, it is all about the more advanced functions.
For those going for GPS tech, there's Xiaomi, for camera lovers, there's Huawei's latest, for gaming fans, there's Honor, for data-heavy users, Smartisan's a (pricey) option, but for people loving overall innovative design, Vivo and Oppo are the winners this summer.
Update: Check out our Top 10 China's Most Popular Smartphone Brands & Models (May/June 2019)
By Manya Koetse
Follow @whatsonweibo
Spotted a mistake or want to add something? Please let us know in comments below or email us.
©2018 Whatsonweibo. All rights reserved. Do not reproduce our content without permission – you can contact us at info@whatsonweibo.com.
The Disappearing Emoji on Weibo in Light of June 4
No candle or cake emoji on Weibo on June 4th.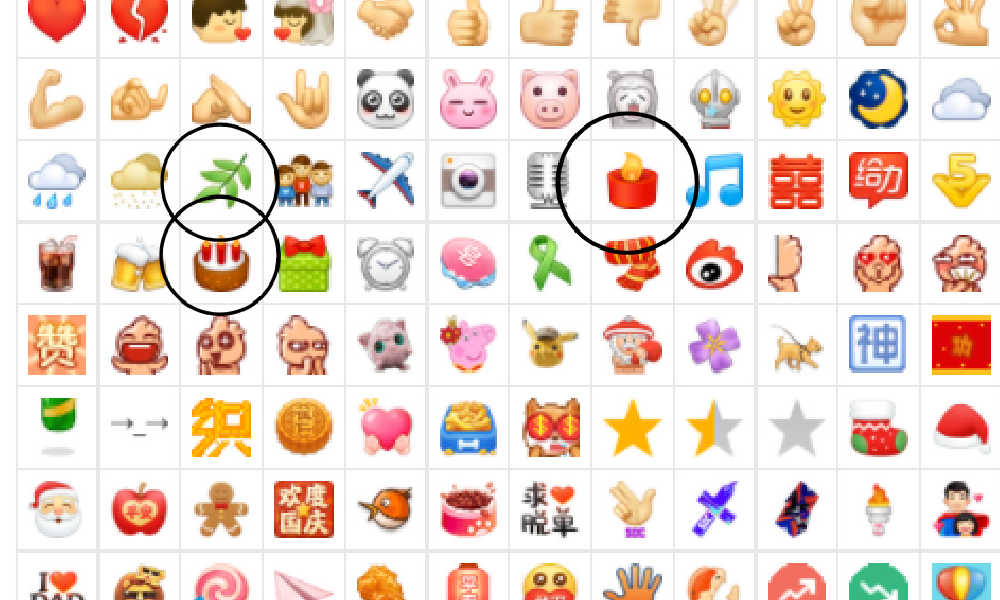 This week marks the anniversary of the Tiananmen student protests which started in April 1989 and ended with the violent crackdown on June 4th of that year.
It is the time of the year that censorship on Chinese social media intensifies, which is noticeable in various ways.
One noteworthy change is the disappearance of various Weibo emoji. Already in 2012, China Digital Times reported that the Sina Weibo platform quietly removed the candle icon from its collection of "frequently used emoticons" just before June 4. A year later, Shanghaiist also reported that the candle emoji had once again been removed, making the disappearing emoji a questionable annual Weibo tradition.
On Twitter, BBC reporter Kerry Allen (@kerrya11en) posted earlier that usually at this of year, it is not just the candle that disappears from Weibo's list of emoji, but also the leaf, the cake, the ribbon, and the present.
It's that time of year where I start watching #Weibo closely as emojis suddenly disappear ahead of the Tiananmen anniversary.

There don't appear to be any restrictions on the platform just yet, but the four clumsily circled emojis always vanish around this time. pic.twitter.com/kHuOPrVaqE

— Kerry Allen 凯丽 (@kerrya11en) June 1, 2021
A screenshot taken by What's on Weibo on June 1st of this year showed that all emoji were still available.
But on June 3rd, three emoji had disappeared from the list, including the falling leaf (风吹叶落), candle (蜡烛), and cake (生日蛋糕).
The disappearance of the emoji means that Weibo posts that were previously made by official media using these emoji also no longer contain them – instead, only the emoji description shows up.
To circumvent censorship, social media users in China often use emoji, creative language, or images to get their message across. To keep discussions on the violent events of June 4 contained, online censors also crack down on sensitive words, numbers, photographs, and symbols.
At this time, the term 'Tiananmen' has not been banned on Weibo, but the only posts using the term are official ones about another anniversary, namely that of the Communist Party. The Communist Party of China will mark its 100th anniversary in July.
By Manya Koetse
Spotted a mistake or want to add something? Please let us know in comments below or email us. First-time commenters, please be patient – we will have to manually approve your comment before it appears.
©2021 Whatsonweibo. All rights reserved. Do not reproduce our content without permission – you can contact us at info@whatsonweibo.com.
Chinese E-Readers: The Best E-book Devices in China
Overview of the top 10 e-readers in China in 2021.
From Onyx to Xiaomi, these are the top selling e-readers in China right now.
Ereaders have become booming business over recent years. Some people prefer an e-reader because it is easier on their eyes than reading from phone screens, others want a distraction-free digital reading style, and some just like the idea of carrying their own mini-library with them with a battery that lasts much longer than those of tablets or smartphones.
While Amazon's Kindle is the biggest brand name in the American and European e-book reader market, the Chinese e-reader market also has several domestic brands topping the popularity lists.
Here is an overview of the top 10 brands currently dominating the lists in China. This list is based on the rankings of Zol.com, one of China's leading IT information and business portals.
The devices mentioned in this list are all devices with E Ink ("electronic ink") display technology, which gives them that low-power paper-like display. Devices using E Ink technology are usually in grayscale, but color e-paper technologies are now also available.
1. ONYX BOOX (CHINESE BRAND)
BOOX, also known as Onyx Boox (文石BOOX), currently is China's top e-book reader brand, produced by Onyx International Inc., which mostly produces E Ink (ePaper) devices. Onyx Boox was founded in 2008 by a team from IBM, Google, and Microsoft. It is headquartered in Guangzhou.
What sets Onyx apart from many other e-book reader brands is that they offer devices from 7.8 to 13.3 inches that can also function as digital note-taking tablets, equipped with a pen that allows users to pen down their notes as they would in any paper notebook.
The latest Onyx devices such as the Max Lumi (13.3 inch), Onyx Boox Note Air (10.3 inch), the Note 3 (10.3 inch), and the Nova 3 and Nova 3 Color (7.8 inch) all have a wide variety of functions. Besides the common e-reading functions and digital note-taking possibilities, these devices run Android, handle many different file formats, and allow an install of Google Play, Kindle, OneDrive, and more, which really make them "like a tablet unlike any tablet" (which just happens to be their slogan).
Currently, the Boox Nova 3 is the brand's most popular model in China. Priced at ¥2480 ($377), it is also among the pricier models in the markets due to its multifunctionality. It has 32GB of storage, E Ink Carta Plus (the latest generation of screens made by "electronic paper" technology) and also has a screen front light system, allowing users to keep on reading in the dark.
At ¥2780 ($423), the Onyx Boox Note S, which features a 9.7-inch screen, is also rising in popularity. Then there is also the Nova 3 Color 7.8-inch color E Ink tablet with a new Kaleido (Kaleido Plus) screen.
The Onyx is also sold outside of China, check it out here on Amazon.
2. AMAZON
The American Amazon brand is also popular in China when it comes to its e-reader devices. While compiling this list, the Onyx and Amazon brands actually competed over the number one spot, so there is not much difference there in terms of ranking.
Along with the entry-level Kindle Migu X, the 4th generation (2018) Kindle Paperwhite (6 inches, 1448x1072px) is among the most popular e-reader models in China, priced at ¥998 ($152). Like the Onyx Nova 3, it is also available with 32GB storage, but keep in mind that the screen is smaller.
The Kindle e-book devices are much more affordable than the Onyx ones, and their functionality is more straightforward as an e-book reader. They are known for their great battery life, and since the first Kindle was introduced in 2007 it has become the world's most famous dedicated e-reader. Kindles are designed to interface seamlessly with Amazon's online store, which makes them perfect for Amazon fans and less appealing for those who have no desire to use the Amazon ecosystem.
The Paperwhite model has an extra advantage to it, as it allows to keep on reading while taking a bath or sitting by the pool since it is water-resistant. The Paperwhite is currently the no.2 best-sold e-book reader on Chinese major shopping platform JD. It is sold through Amazon here.
3. iFLYTEK (科大讯飞) (CHINESE BRAND)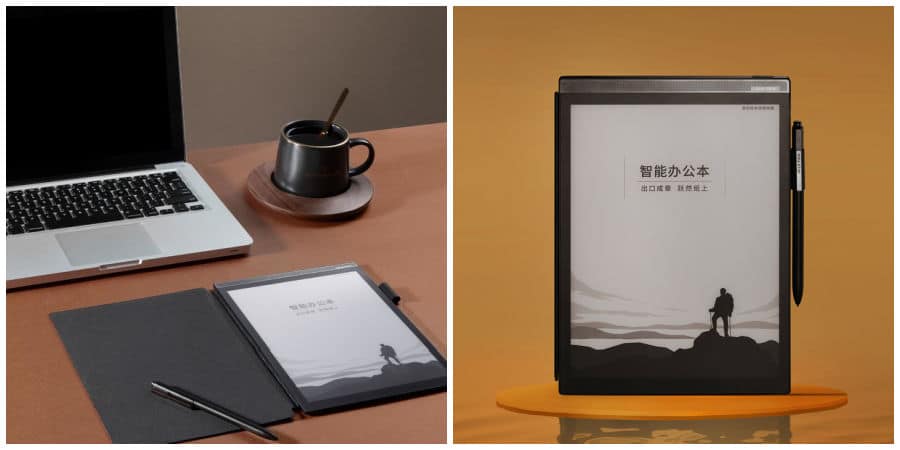 iFlytek is a partially state-owned Chinese AI firm established in 1999 that also produces e-book readers. The company made headlines in 2019-2020 when it was blacklisted in the US for allegedly using its technology for surveillance and human rights abuses in Xinjiang.
Its iFlytek Smart Office X2 (科大讯飞智能办公本X2) is the e-book reader that is currently in the top 5 list of most popular ink screen devices in China (it even scores no 1 on e-commerce platform JD.com at the time of writing), and it is also among the most expensive (¥4999/$762). The X2 is a 10.3-inch E Ink device.
Similar to the Onyx Boox devices, it is much more than an e-reader alone; it is also a note-taking device (comes with the Wacom stylus) and incorporates fingerprint authentication, Wifi/4G, (offline) voice recognition, and transcription functions; it probably is the smartest e-reader around.
The iFlytek also has a whopping 64GB storage, which can be expanded to 128GB. GizTechReview did a review of the Smart Office X2 here.
4. IREADER / ZHANGYUE (掌阅) (CHINESE BRAND)
Ebook reader Zhangyue (掌阅) made headlines in late 2020 when it was announced that Tiktok owner Bytedance would invest $170 million in the company.
Zhangyue, founded in 2008 in Beijing, is not just a producer of e-readers, it is also the online literature publisher behind the iReader platform (掌阅书城). Its most popular ebook reader in China at this time is the 6-inch Zhangyue iReader Light (掌阅iReader Light青春版), which is priced at ¥638 ($97) and comes with 8GB storage.
A much pricier model is the Smart X (¥3499/$539), which has 32GB storage and a 10.3 inch 1872×1404 resolution screen, making it just as big as the Onyx Boox Note Air and the iFlytek Smart Office X2. The iReader Smart X also comes with a Wacom pen for note-taking. There's a review of this device on Gearbest.
The iReader Smart 2 is popular on shopping site JD.com, priced at ¥2299 ($353). It came out in 2020, and also is a note-taking device with 32GB storage and a 10.3 inch screen. The difference with the Smart X device mainly lies in its screen quality.
5. XIAOMI (CHINESE BRAND)
Beijing-brand Xiaomi is mostly known for being one of the world's largest smartphone makers, but the tech company does so much more, from watches to earphones, TVs, scooters, and e-readers.
Priced at ¥599 ($92), the Xiaomi MiReader (小米多看电纸书), released in November 2019, is among the more popular e-reader devices in China at the moment. Mainly marketed for the Chinese market, it is Xiaomi's first ebook reader which comes with a 6-inch e-Ink screen and 16GB storage. With its 1024×768 pixels at 212 PPI screen, it might not be as crisp and fast as other devices in this list, but its price is also much lower. This review at Goodereader was not positive at all, calling it "super slow and plodding."
The MiReader also has a Pro device (小米多看电纸书Pro) available in China, which is ¥1299 ($200) and comes with a 7.8-inch 300 PPI screen and 32GB storage. The Xiaomi e-readers allow access to the WeChat Library, which is a great advantage for Chinese consumers (Kindle doesn't allow access to the WeChat Library).
6. HANVON (汉王) (CHINESE BRAND)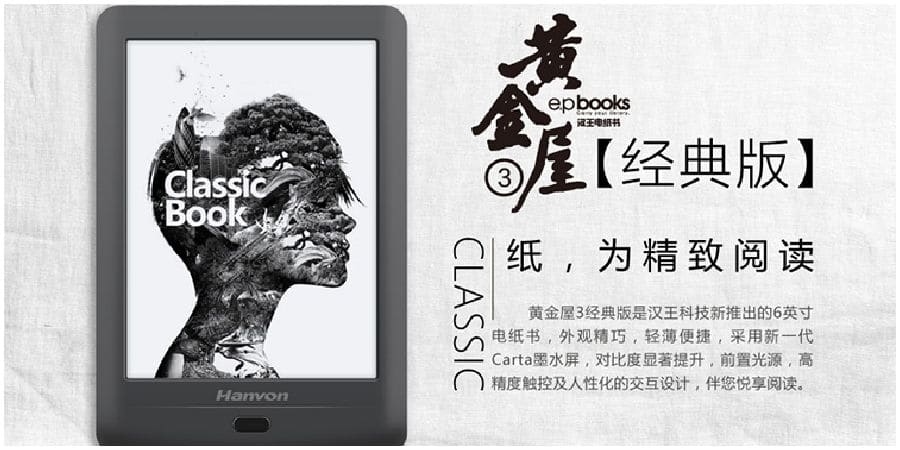 Established in 1998, Hanwang is a pioneering company in character recognition technology and intelligent interactive products.
Although Hanvon is in the top 10 of China's hottest e-book device brands, its Hanvon Gold House 3 model (汉王黄金屋3), priced at ¥799 ($123), is not nearly as popular as other devices in this list. The Hanvon Gold House comes with a 6-inch 1024×758 resolution screen and 4GB in storage. The device is marketed as being simple, stylish, and ergonomic.
7. TENCENT (CHINESE BRAND)
Chinese tech giant Tencent is mostly known for its social media and gaming products, but it also produces e-book devices.
The Tencent Pocket Reader (腾讯口袋阅) is small and lightweight with its 5.2 inches 1280×720 eInk screen, it comes with 8GB storage and is priced at ¥889 ($136). The device is centered around the Tencent ecosystem and provides access to the Tencent Library and bookstore.
Its small size makes this device different from other e-readers. It is the size of a smartphone, which is great if you really want an e-reader in your pocket, but less ideal if you are looking for a more comfortable reading experience. The Pocket Reader supports a 4G mobile card and can also make calls and do text messaging.
8. BOYUE (博阅) (CHINESE BRAND)
Boyue is a digital reading technology company founded in 2009. Throughout the years the company has released different e-book devices as well as digital note-taking devices.
The Boyue T80 model and its Likebook Mars are its best-sold devices in China. The Boyue T80 is priced at ¥1199 ($184) and has 8GB of storage, features an 8-inches 1024×768 screen, and supports SD.
The Likebook Mars is ¥1380 ($212) and comes with 16GB of storage, a 7.8 inch 1872×1404 screen, and it also has SD card support, which allows you to extend the storage capacity to 128GB.
9. OBOOK (国文) (CHINESE BRAND)
Guowen or OBOOK is an e-reader company established in 2010 as what was meant to be the Chinese answer to Kindle.
Its Dangdang E-reader 8 (当当阅读器8) is currently rising in popularity. It features a 6-inch 300 PPI resolution screen and 16GB of storage and is priced at ¥918 ($141).
10. SONY
Sony is perhaps not a name you'd expect in this list, since Sony seems to have exited the e-reader business some time ago.
There are only a few e-book devices by Sony that are still popular in China right now, and one of them is the 10.3-inch 1404×1872 screen Sony DPT-CP1 model that is priced at ¥4888 ($750). For this price, you get a lightweight, thin device that also serves as a digital note-taking tablet that syncs with PC or Mac.
The DPT-RP1/WC model is even pricier at ¥5299 ($815), for which you get a 13.3 inch 1650×2200 screen, which is comparable to the Onyx Boox Max Lumi.
By Manya Koetse
This is not a sponsored post. This article could contain links to online shops, which might allow us to earn a very small affiliate commission at zero extra cost to you – it helps us in maintaining this site. Spotted a mistake or want to add something? Please let us know in comments below or email us. First-time commenters, please be patient – we will have to manually approve your comment before it appears.
©2021 Whatsonweibo. All rights reserved. Do not reproduce our content without permission – you can contact us at info@whatsonweibo.com.