Top 10 Most Popular Smartphone Brands and Models in China (Summer 2018)
The ten most popular Chinese smartphone brands buzzing on social media.
There is one topic that is always buzzing on Chinese social media: the latest smartphone trends. This is a top 10 of the most popular Chinese smartphone brands and their hottest models of the moment.
If last year's major Chinese smartphone trends were all about the big, beautiful & bezel-less screens, this year they are more about nifty features such as turbo-speed for mobile gaming or pop-up cameras.
One major trend that is ongoing and crystal clear is that 'made in China' brands are dominating the smartphone and tablet market, with no less than 8 of the top 10 best-sold phones being Chinese brands.
The sales data of Chinese big online shopping festivals offer valuable insights into what brands and models are most appreciated by Chinese consumers. Last month, when e-commerce giant JD.com wrapped up its 'Black Friday'-like "6.18" anniversary sales event with a record in transactions, Xiaomi and Honor were among the big winning brands in smartphone sales.
Looking at the most-popular smartphone brands and models lists according to Zol.com, leading IT portal website in China, the brands Oppo and Vivo have also continually remained in the top 3 of most popular smartphone brands in China over the previous weeks.
Based on these lists, we've compiled the following top 10 of most popular Chinese smartphone brands of the past month.
Note: we have excluded non-Chinese brands Samsung and iPhone from this Chinese brand list; they currently, respectively, hold the no3 and no7 position in expert top 10 most popular smartphones in China lists.
#1 Vivo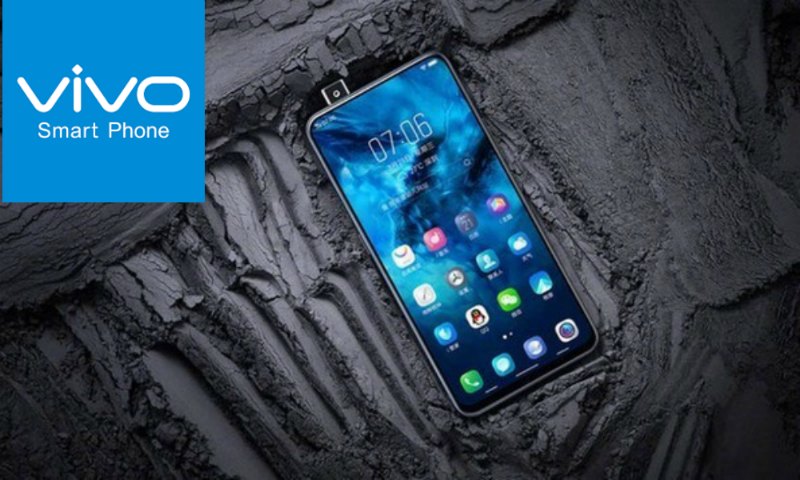 Vivo is a Chinese domestic brand that has gained worldwide success, first entering the market in 2009. Its headquarters are based in Dongguan, Guangdong. In 2017, Vivo launched its Vivo X20 Plus and VivoX20, the successor of best-seller Vivo X9.
Vivo often cooperates with Chinese celebrities in its marketing campaigns, such as Chinese singer and actor Lu Han (born 1990) or Chinese actress Zhou Dongyu (born 1992), clearly targeting the post-90s consumer group.
Vivo's current best-seller in China is the Vivo Nex, a futuristic device that is thin but quite big and heavy (6.6-inch FHD+ AMOLED screen, 199 gram – which is just about the same as the Samsung Galaxy Note 8).
The Vivo Nex has a bezel-less screen and a nifty front-facing camera that is tucked away inside the upper frame of the phone and will automatically slide out when the camera is set to front-facing (according to AndroidAuthority, this takes less than a second). It also has a fingerprint sensor that is built into the display.
With the way it is designed, almost the entirety of the front of the phone is a giant 6.59-inch high-definition display.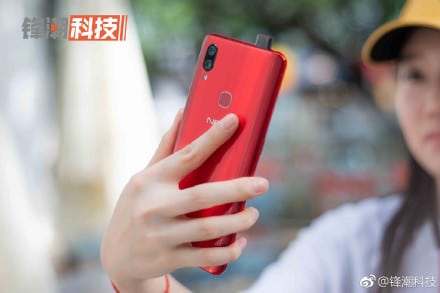 On Weibo, the Vivo Nex is praised by netizens for offering a "top-notch" mobile gaming experience. People also specifically like the vibrant red edition of the device.
Within China, the phone is currently for sale from 3898 RMB (±US$600). In Europe and the US, unfortunately, the latest Vivo is not for sale just yet.
#2 Oppo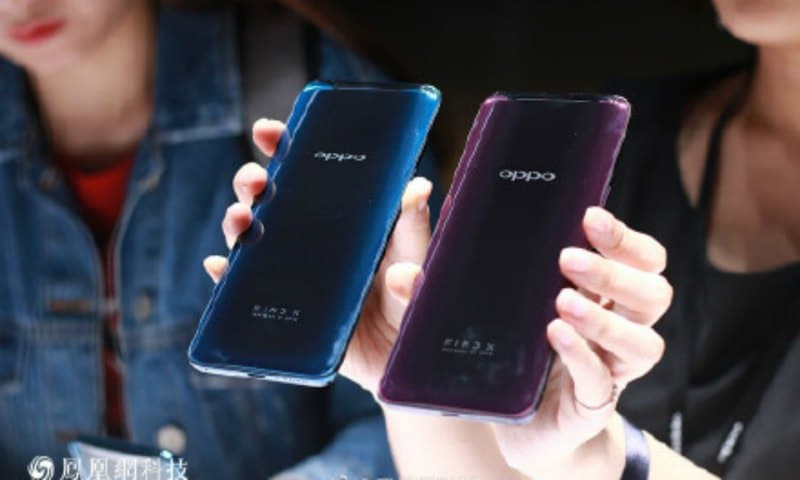 Oppo is a Guangdong-based brand officially launched in 2004. It is mainly known for targeting China's young consumers with its trendy designs and smart marketing. In 2016, the brand was ranked as the number 4 smartphone brand globally.
In targeting young people, Oppo has a special focus on its selfie-making camera; both its front and back cameras are therefore strong.
Previous popular models include the Oppo R11s, which was a top-selling model with its all-screen 'bezel-less' display and latest facial recognition technology.
Currently, the hottest Oppo model that is also scoring the highest in top 10 lists is the Oppo Find X. The Find X has a beautiful glass body and a motorized camera – like the Vivo Nex, it also pops up and also functions as a 3D facial scanner for biometric authentication.
The Oppo Find X really has many nifty features (which also seems to be a major trend: the one-phone-has-it-all); the phone's bezel-less panoramic screen is curved, there's a dual-camera setup on the back (16MP + 20MP), 25MP front camera, dual SIM slots, etc. Also innovative: the device is available in the cool colors 'Bordeaux Red' and 'Glacier Blue.'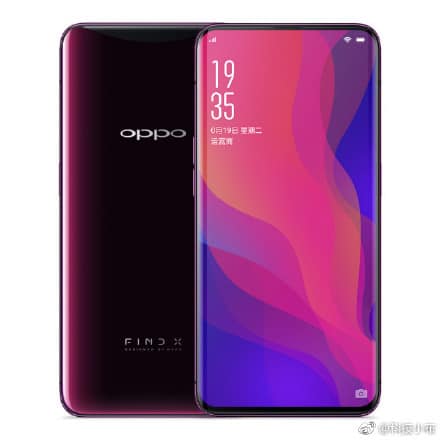 On social media the phone is a hit, but its price is a source of complaints; the phone is available from ±5000 RMB (±US$750). "I could never afford it," many people say.
#3 Honor 荣耀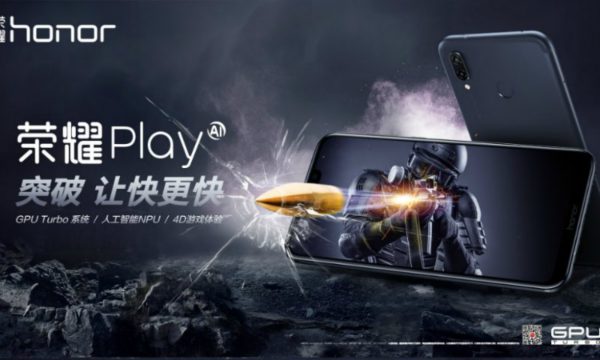 Honor, established in 2013, is the budget-friendly sister of the Huawei brand. The company's sub-brand has been doing very well over the past years. Rather than focusing on hyping up its brand name through celebrity campaigns, Honor focuses on great value for money.
Last year, the brand released its Honor V9 and Honor V9 Play models. This year, the Honor Play model (sold from 1999 RMB/US$300 on JD.com) is its most popular model (6.3-inch display).
With this latest model, Honor focuses on China's booming mobile gaming market, as it comes with a '4D' gaming experience with real-time recognition of the game scene that vibrates the phone to match.
On Weibo, people praise the phone for its speed. The color-loving phone users praise the purple edition of the device, which indeed is pretty fashionable.
#4 Huawei 华为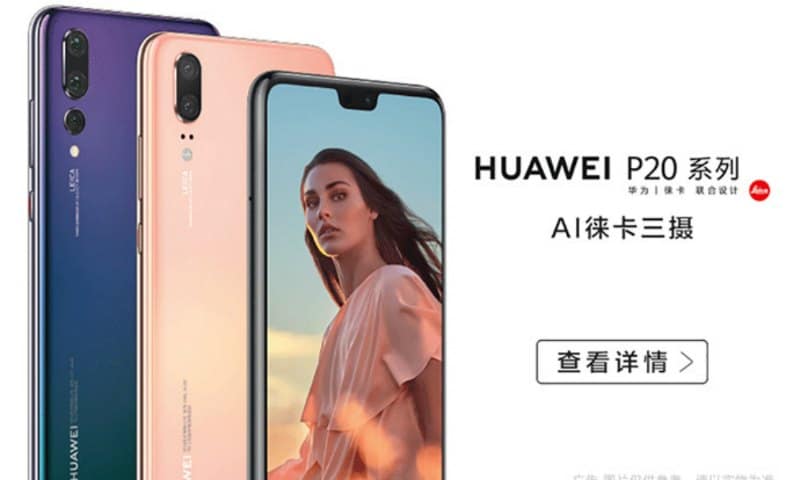 Huawei remains to be one of China's top smartphone brands. Its 2016 Huawei Mate 9 and 2017 Huawei Mate 10 were top-selling; the current hit phone is the Huawei P20 pro.
The Huawei P20 is especially marketed for its camera functions. On Weibo, Huawei users praise this phone's nightmode camera which is great to capture darker environments such as concerts or the city by night. Digital Trends even calls it "one of the best cameras ever put in a smartphone."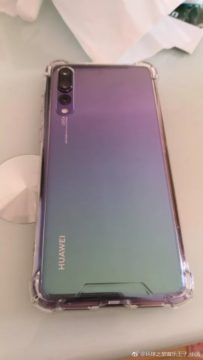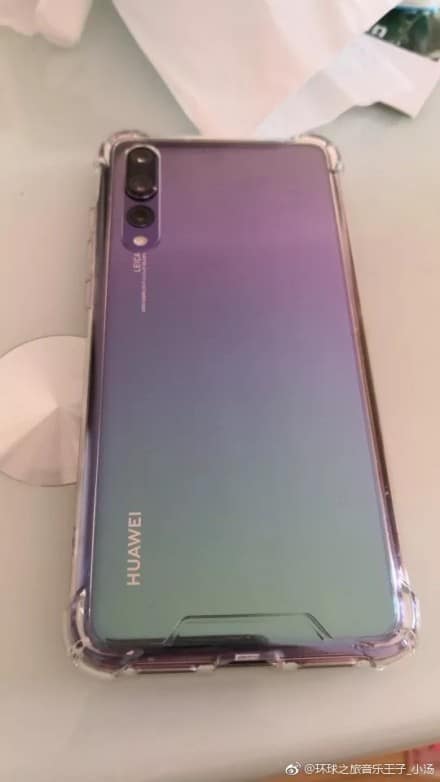 The phone has a long-lasting battery and also noteworthy: it comes with one of the coolest color schemes ever inspired by the Northern Lights.
Like the Oppo Find X, this phone also does not come cheap; JD.com sells it from 5488 RMB (±US$827).
#5 Xiaomi 小米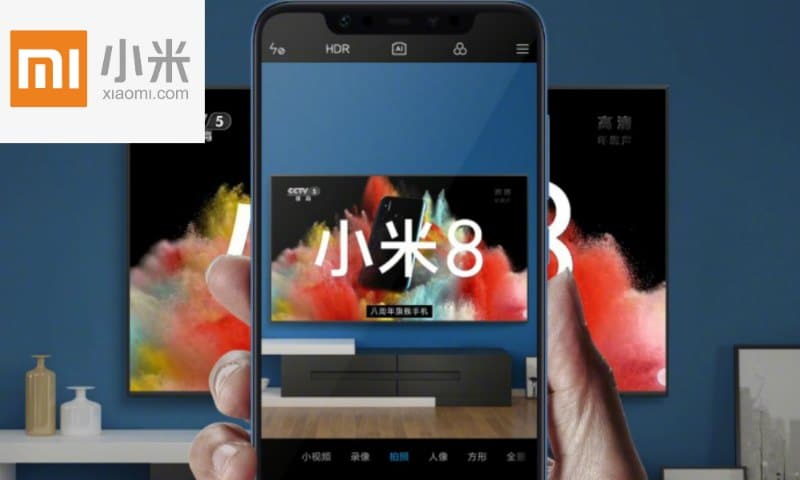 Since the launch of its first smartphone in 2011, Beijing-brand Xiaomi has become one of the world's largest smartphone makers.
The Xiaomi (Mi) brand was initially often called an 'iPhone copycat,' but it is now a trendsetting brand in the smartphone business. With its 2016 Mi Mix model, the brand was among the first to ditch thick bezels and go beyond the 16:9 aspect ratio to introduce the 'all screen' or 'bezel-less' screens, which are all the buzz now. The Mi Mix became one of last year's hottest smartphones.
The Xiaomi 8 is promoted by Chinese actor Kris Wu as the "cool smartphone." Not just cool because of how it looks, but also due to its dual frequency GPS tracking. It is priced starting from 2699 RMB (±US$406). (The upcoming Xiaomi Max 3 Pro is also one of the most-anticipated smartphones of this moment.)
#6 Meizu 魅族
Meizu is another Chinese homegrown brand, established by high school dropout Jack Wong (黄章) in 2003. Since then, it has grown out to be the 11th best-selling smartphone maker in the world.
The brand recently ranks in the top 10 of best smartphones in China, either on the 6th or 8th place.
The Meizu Pro 7 and the upcoming Meizu 16 are the phones that are currently most promoted by Meizu. The Pro 7 has a small colored screen on its back.
Despite its high ranking, Meizu is less popular among younger people and does not get a lot of attention on Weibo recently.
#7 OnePlus 一加
OnePlus is a Shenzhen based Chinese smartphone manufacturer founded by Pete Lau and Carl Pei in December 2013. The company officially serves 32 countries and regions around the world as of January 2018.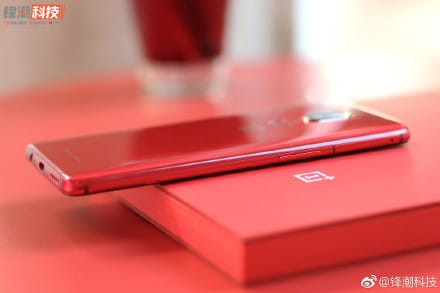 The OnePlus 6 is in the top three of most popular phones in China at this moment.
#8 LeNovo 联想
Lenovo Group Ltd. or Lenovo PC International, often shortened to Lenovo, is a Chinese multinational technology company with headquarters in Beijing, China and Morrisville, North Carolina.
Outside of China, the brand is more commonly associated with laptops rather than smartphones, but in China, the LeNovo Z5 flagship device currently scores number 8 in the top 10 smartphone lists.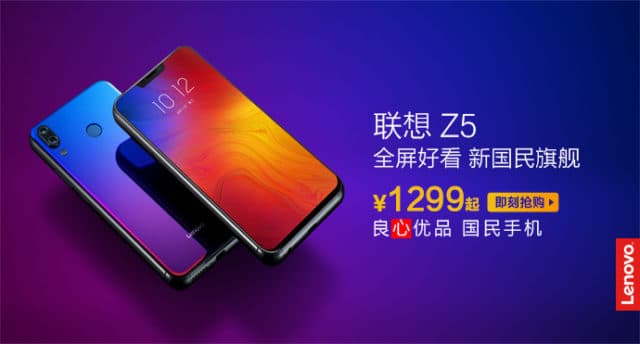 The phone is an attractive device within the more budget-friendly category; it starts at 1299 RMB (±US$195).
#9 Qiku 360手机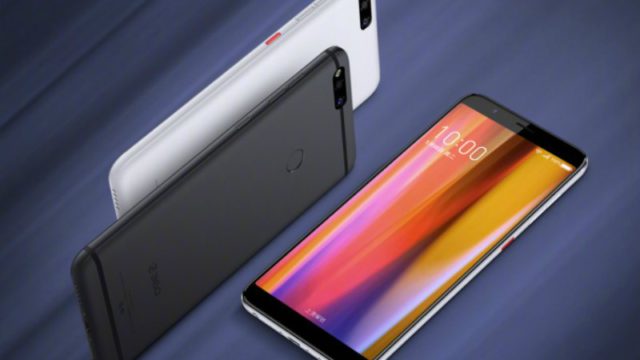 The Qiku (360手机) brand was founded in 2015 in Shenzhen as a joint effort between Chinese internet giant Qihoo 360 and manufacturer Coolpad.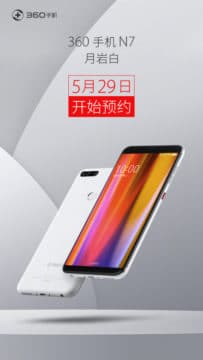 The N7 model (360手机N7) is their 2018 flagship model and is available from 1699 RMB (±US$256) for the 64GBmodel. ALong with the latest trends, it has a curved glass, fast charging, and long-lasting battery.
#10 Smartisan 坚果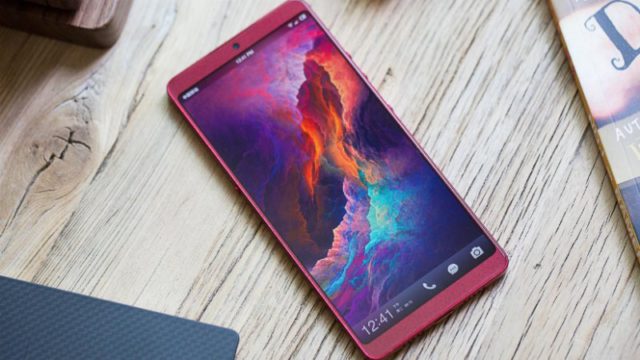 Smartisan is a Beijing-based tech company founded in 2012. Its Smartisan R1 flagship model is promoted as "the computer of the future," and GSMarena even calls this phone "record-breaking" with "top-notch specs and an amount of memory no other device in the market can match" (the most expensive version of ±$1400 comes with 1TB internal memory!)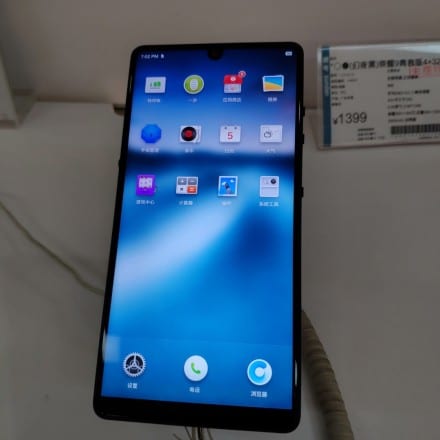 All in all, when it comes to the latest trends in Chinese smartphones, it is all about the more advanced functions.
For those going for GPS tech, there's Xiaomi, for camera lovers, there's Huawei's latest, for gaming fans, there's Honor, for data-heavy users, Smartisan's a (pricey) option, but for people loving overall innovative design, Vivo and Oppo are the winners this summer.
By Manya Koetse
Follow @whatsonweibo
Spotted a mistake or want to add something? Please let us know in comments below or email us.
©2018 Whatsonweibo. All rights reserved. Do not reproduce our content without permission – you can contact us at info@whatsonweibo.com.
Privacy or Convenience? Forced Deletion of WeChat Contacts Generates Surprising Reaction from Chinese Netizens
The story of an aggrieved employee forced to delete his WeChat contacts by his boss has brought more applause than outrage on the Chinese Internet. 
The case of an employer, abusing her power to make one of her employees delete all his colleagues from WeChat, became a hot topic on Chinese social media earlier this week. As the news hit over 350 million views, few netizens worried about the employees' deprivation of privacy and more discuss the advantages of being forced to clean up your WeChat contacts.
On November 18, the hashtag "Prior to Resignation, Employee Is Required to Delete Colleagues from WeChat" (#辞职先删同事微信#) went viral on Chinese social media, racking over 350 millions views.
On July 26, a Ping'an Life Insurance Company (平安人寿保险公司) employee, surname Wang, handed in his letter of resignation. To complete the resignation process, his employer, surname Kou, demanded he delete all the contacts of Ping'an co-workers from his WeChat. Wang complied and moved without a fuss, but not for long.
Unable to ignore his unease at the way he had been treated, Wang inquired the HR department of Ping'an on the resignation procedure, only to find that deletion of one's co-workers' WeChat contacts is in no way obligatory.
Feeling aggrieved at having had his privacy infringed upon, Wang repeatedly tried to get an apology from his former employer, even turning in a letter of complaint to the Sichuan Bank and Insurance Regulation Bureau (四川银保监局). However, the apology never arrived –that is, until the matter caught the attention of Chinese netizens.
Red Star News (红星新闻) was the first media outlet to obtain a statement from Kou on the incident.
Though she did not deny asking Wang to delete his contacts, she denied having forced him to do so: "He is 1.80 meters tall, and I am only a little taller than 1.50 meter. If he hadn't agreed to cooperate, I would never have been able to force him," observed Kou.
She went on to explain that the decision was for the benefit of the company. With competing insurance companies constantly snapping up each other's employees, Kou believed Wang's possible defection to one of Ping'an's rivals would have a demoralizing effect on her team.
"Wang was employed with us for three years," said Kou: "I brought him into this industry, taught him how to seal the deal and keep a good relationship with customers. To educate somebody in this industry is not an easy job."
"WeChat "friends" are anything but friends."
Fortunately for Kou, many netizens construed the incident as a disguised cure for a perpetual problem all WeChat users face – WeChat "friends" that are anything but friends.
"If your relationship with a colleague is good, add him back. If the relationship is not good, then don't. It will only clean up your phone," one netizen commented.
Another Weibo user, ignoring Wang's grievances, observed: "This is perfect, now you don't need a reason to finally delete those people you don't like."
Granted, there were some who criticized Kou's handling of the situation, viewing the incident as an indictment of the at times sketchy insurance industry. However, many showed empathy towards Kou's predicament, one netizen asserting that "Kou is just scared  [Wang] will take other colleagues to his new company."
In any case, the general consensus is not in Wang's favor; netizens mostly agree that it is not unreasonable for companies to demand employees who just resigned to withdraw from any "work group chats."
On November 19, the day after the news went viral, Ping'an issued a letter of clarification saying they regretted the situation was handled, followed a hand-written letter of apology from Kou, who acknowledged her lack of consideration.
This was enough to satisfy Wang it seems, as both letters mention that all parties had now settled the issue.
By Gabi Verberg, edited by Eduardo Baptista.
Follow @whatsonweibo
Spotted a mistake or want to add something? Please let us know in comments below or email us.
©2018 Whatsonweibo. All rights reserved. Do not reproduce our content without permission – you can contact us at info@whatsonweibo.com
Top 8 Scams in China to Watch Out for (2018)
From oldskool scams to WeChat scams – people are still falling for this every single day.
As times change, so do scams. In an age of smartphones and social media, Chinese scammers are more prone to abandon old tricks and use new technology for their swindling business. But in a time of more digital scams, there are also still scammers who use people's inexperience and desperation to earn money by simply fooling them on the streets. Here's a top 8 of 2018 [check out top 10 China scams in 2015 here].
With the rapidly increasing number of online transactions in China, the persisting problem of counterfeit money scams in China may now be less of a problem than it was before. But other scams are on the rise.
Although people are now less vulnerable to scams involving cash money, services as WeChat wallet and Alipay are also not without peril. Over the years, scammers have developed numerous ways to cheat people and steal money from WeChat or Alipay wallets.
From infecting smartphones with viruses, to letting people "voluntarily" hand over their personal information, scammers have found ways to trick people from all ages and all layers of society.
As a follow-up to an earlier top 10 we did on scams in China, What's on Weibo has compiled a list of 8 scams that are recently trending on social media or in the Chinese newspapers.
#1 WeChat Scams: Hacking Accounts
With over 800 million users of WeChat Pay in China, WeChat users are a lucrative target for scammers. In recent years, there have been various cases of WeChat scams, in which hackers of private accounts pretend to be a friend or family member, and convince others to send them money.
Last summer, the news went viral of Chinese parents becoming a victim of scammers pretending to be their children.
These hackers, using the children's accounts, told 'their parents' that they had to attend a special course or lecture, often held by professors from renowned universities such as Tsinghua or Beijing University. Once the scammer convinced the parent to pay for the extra curriculum activity, the scammers send the contact information of the "teachers" in charge of the event.
Once the parents added the "teachers'" to WeChat and transferred the money, the scammers continued to get parents to pay for all sorts of things such as service fees, registration fees, supply fees, etc.
In other more extreme examples, parents were asked to follow a link to complete the payment. The link installed a virus onto the parent's phone, allowing the scammer to have full access to the victim's WeChat wallet.
#2 Voice Scams: Imitation Champions
Another rising problem that China and many other countries are currently facing is the issue of so-called 'voice scams.' Often done through WeChat, scammers collect a person's voice messages and then pretend to be this person by imitating his or her voice.
The scammers will then make a fake WeChat account that is an exact copy of the one they are imitating. They will contact family members and friends of the person they are imitating, and ask to borrow money. Because the voices sound so much alike, they often win the trust of people and get them to send the money.
In one extreme case, a young man's voice was imitated so well that scammers were able to convince the man's mother that her son was abducted. In a complete panic, the mother transferred the demanded ransom.
In all cases, the police advise people to always confirm face-to-face with the other person before sending money. Additionally, they also warn people should be on their guard sharing voice messages or any other form of personal information with strangers.
#3 Delivery Scams: Too Many Packages
As easy and convenient online shopping might seem, it is not without danger. Just as with WeChat scams, there are many ways in which scammers will try to find weak points within the system.
One of the issues that makes people more vulnerable to scams within the world of online shopping is that many people order so many products online, that they are more likely to believe that a package is theirs – even if they have never actually ordered it.
The most common online shopping scam involves "cash on delivery," where the courier asks people to pay upon delivery. Once opening the packaging, people discover their package is actually empty.
In another version, scammers will first call the victim pretending to be their neighbor. They will ask them to do them a favor and accept a package, since they are not able to be home on time to accept it themselves. This way, people are even more likely to accept the package.
In yet another scam, often referred to as the "compensation scam," scammers call customers and pretend to be employees of a delivery company. On the phone, they will tell that one of their carriers accidentally lost or damaged the ordered product and that they want to compensate for the loss. The only thing the victim has to do is to fill out an online "compensation form" for which personal information and bank information is required. With this information, the scammers can easily break into their victim's bank account.
In some cases, scammers ask customers to add a WeChat account so they can be compensated for their 'loss'. In the final step, they will require them to scan a QR-code, or click a link, and to transfer a small 'service' fee. Once they have transferred the fee, a virus will be installed on their phone, allowing the scammers to access their WeChat wallet.
Delivery companies advise their customers not to accept any package if they are not sure they have actually ordered it. With cash delivery packages, customers are advised to always check the package before sending the courier away.
About lost or damaged packages: delivery companies will never ask you to fill out a compensation form or share any personal or bank information. In case the delivery company loses or damages your order, the company you bought it from will then inform you and transfer the money back to your bank account.
#4 Catching Red Envelopes
Snatching 'red envelopes', qiǎng hóngbāo (抢红包) in Chinese, originated from China's long-standing tradition of giving red envelopes to children to celebrate the Chinese New Year.
However, as the tradition of giving red envelopes is transforming from offline to online, the new phenomenon of 'snatching red envelopes' has also become more ubiquitous.
Through WeChat, people can send red envelopes to a group of friends: the (few) people who are first in opening that envelope will then receive an amount of money. Companies often use this feature as a marketing tool.
Scammers also make use of this red envelope craze. The 'red envelop scam' starts with a message via one of one's WeChat contacts, reading something like: "I just discovered a group and the host of the group is going crazy! He keeps sending red envelopes! Add yourself to the group and snatch some envelopes." This message will often be followed by a message telling you that you will be rewarded money when you add more people to the group.
Within a few minutes, the group chat has added hundreds of people. As members increase, the group owner will encourage people to add more people to the group by keeping on sending red envelopes. In the meantime, the group owner will send out a message saying that the ones who already opened an envelope are registered. In case they do not add ten people to the group within 30 minutes they will be kicked out. As for those who add 20 people to the group within half an hour, they will be rewarded even more money.
This way, people will keep adding contacts to the group. And because it is not allowed to talk in the group, people are also not able to warn each other of its potential dangers, because, at this point, the red envelopes will actually change into QR codes – the group owner will post a message saying that his transactions surpassed the transactions limit of the day and that if people want to continue receiving money, they will have to scan the QR-code and pay the symbolic amount of one yuan ($0.14). If they do so, they are promised to be rewarded with a high amount of money.
Once these people pay the one yuan, they have been scammed: through the QR code, the scammers have installed a virus into their WeChat, allowing them to empty their WeChat wallet. There are many versions to this kind of "red envelope" and "free money" scams. To avoid being scammed, it is best to remember that there is no such thing as getting money for nothing – there's always a price to be paid.
#5 Winning Lottery-Ticket Scam
For the "winning lottery ticket scam," scammers play with people's minds. And no matter how simple this trick may seem, it is a worldwide phenomenon.
The scam starts with the victim finding a lottery ticket that has intentionally been placed somewhere. Since the owner of the lottery ticket is nowhere to be found, most people finding the ticket then call the number registered on the ticket to find out whether or not the ticket won a price. And, of course, they are told that the found ticket is indeed a 'prize-winning' ticket.
Because people, at this point, are so excited about their unexpected 'luck', they often no longer keep their mind straight. The scammer on the phone will inform the lucky finder that they only need to pay a handling fee before they can receive their prize money.
In some cases, the scammers even convince the victim to pay an income tax before receiving the prize money. Once the lucky winner paid the handling fee or income tax [via WeChat or Alipay], the connection will be cut off, and of course, the victim will never get the prize.
#6 Found Wallet Scam
You are walking outside, and suddenly you find a wallet on the streets – the owner is already out of sight. As you stand still with the wallet in your hand, a stranger comes up to you accusing you of stealing money from that found wallet.
It is a scam that frequently occurs in China, and it is easy to imagine that someone who just found a wallet might feel awkward about the situation, especially when accused of trying to steal the money inside of the wallet.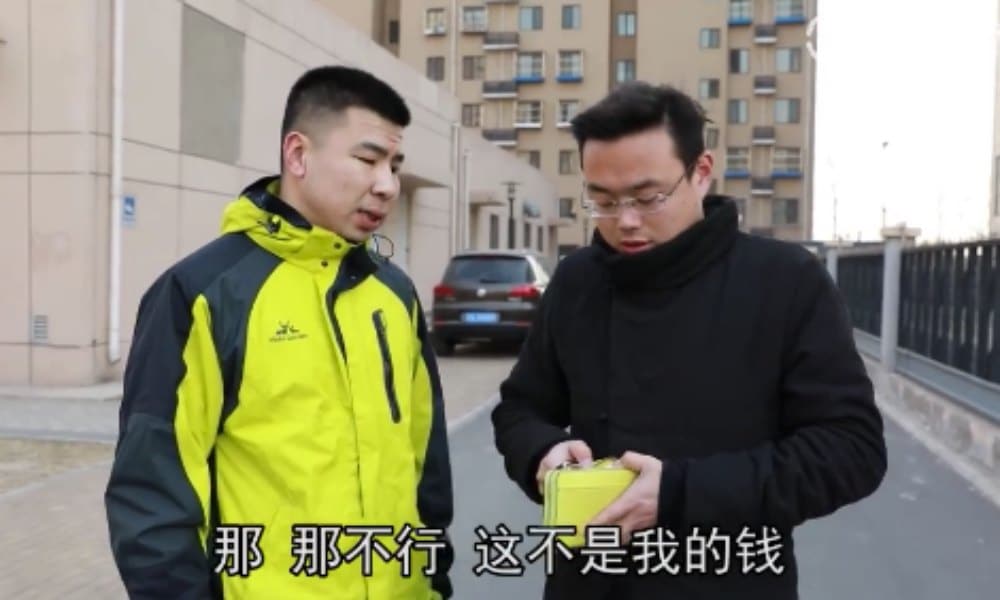 While explaining that they did not intend on trying to steal money, the stranger will intimidate the finder to give him some of the cash inside to settle the matter. Many people will do so in order to avoid a public scene.
But that is not the end of the scam, as the 'owner' of the wallet will then suddenly pop up, asking for his wallet, and discovering that some money inside is missing. The 'finder' will then compensate for that loss to get themselves out of the humiliating situation.
Obviously, the two men – the 'bad guy' demanding the money and the person who lost the wallet – work together in setting people up like this. Police advise people who find a wallet to turn it in at the closest police station.
Netease has reconstructed the scam on a video here.
#7 Fake Job Scam
One of the most common scams in China nowadays is the so-called "fake job scam." Scammers will place fake job ads, and meet responders outside a company office for their 'job interview.'
In most cases, the applicant is 'hired' immediately after the job interview. But before they can get to work, they first have to pass a medical test at a designated 'research center.' The victim is then told that he has to pay for the transportation and medical fees, and that the money will be reimbursed at the end of the first working month.
In many cases, victims also pay for service costs and forward a deposit for cards that allow them into the office, etc. When all these fees are paid, the 'company' can no longer be contacted and is suddenly untraceable.
To avoid people from getting tricked into these fake job scams, police advise to only reply to job ads with a registered phone number and official company address.
#8 Trap Loans: A Mountain of Loans
The problem of 'trap loans' has received much media attention in China over recent years. Earlier this year the story of one woman went viral; she borrowed 2,000 yuan ($292) and ended up with a 150,000 yuan ($21.872) debt two months later.
She is just of among many victims of China's "trap loans." In various other cases reported by the media, people end up in such huge debts and depression, that they take their own lives.
Scammers specifically target people who are temporarily short of cash. It often starts with an individual lender offering a quick loan, only for a few days, in the name of a small loaning company (小额贷款公司). Once the person tells the loaning company they need credit, a lender will come up with a contract that has blank spaces in them. The contract is often so long and complicated that people don't read it through carefully enough.
When the contract is signed, the loaning company will insert extra information into the blank spaces of the signed contract. They will, for example, change the time you are allowed to borrow money, the interest rate, or the name of the lender.
In the next phase, the loaning company will purposely make the borrower breach the contract by, for example, temporarily being out of service or unreachable, so that the borrower is not able to pay off his debts as recorded in the agreement. They will then face the sum of accumulated interest on the borrowed money, and fines for overdue payments.
Around this time, the lender will introduce the borrowers to another loaning company where they can take out more loans to pay off the debts of the first contract. This can go on for many years and many contracts. The borrower will not be able to repay the entire sum of borrowed money, so keeps on paying huge interest rates and fines for overdue payments.
There have been reports of trap loans in various forms such as campus loans, where students are tricked into 'easy money loans' by on-campus advertisements; or naked loans, where scammers demand people to send a (partly) nude picture of themselves holding their ID as collateral. Often this photo will later be used to blackmail a person.
Want to read more? Also check out our previous 'Top 10 Scams to Watch Out For in China'.
By Gabi Verberg
Follow @whatsonweibo
Spotted a mistake or want to add something? Please let us know in comments below or email us.
©2018 Whatsonweibo. All rights reserved. Do not reproduce our content without permission – you can contact us at info@whatsonweibo.com