Top 10 China's Most Popular Smartphone Brands & Models (May/June 2019)
These are the ten most popular smartphone brands and models in China right now.
There is one topic that is always buzzing on Chinese social media: the latest smartphone trends. This is a top 10 of the most popular Chinese smartphone brands and their hottest models of the moment.
In 2018, What's on Weibo listed the top 10 most popular smartphone brands in China. With a smartphone market that is dynamic and rapidly changing, it's time for an update to see which smartphones brands are currently most popular in the PRC.
Since 2017, we've seen various smartphone trends coming and going. Bezel-less devices, increasing the size of the screen, have gone from trend to norm. In the selfie era, the same holds true for high-performing front-facing cameras. More temporary trends have given way to more sophisticated gadget design. It's all about superzoom cameras, full-view displays, pop-up selfie cameras, and let's not forget about 5G.
One other major trend that is ongoing for the past years is that despite the popularity of Apple and Samsung, 'made in China' brands are dominating the smartphone and tablet market.
But the biggest trend now, more so than trendy and colorful design or smooth edges, is photography: the latest devices from different brands are now, more than ever, competing over who has the best (main) camera.
Looking at popularity charts on Baidu and Zol.com, leading IT portal website in China, the brands Oppo, Vivo, and Huawei are still the top popular smartphone brands in China. Huawei, Oppo, and Vivo were also the best-selling smartphones on the market in Q1 (Sohu), followed by Xiaomi, Apple, and Samsung.
Making an absolute top 10 of most popular smartphone brands in China at this moment is not so straightforward, however, since the rankings are different depending on the source and on which phone models are sold the most at a particular time.
The charts of leading e-commerce platforms JD.com and Suning, for example, are not exactly the same as Zol's smartphone popularity rankings. We will stick to the Zol rankings for this article, looking at brands first and matching them with their most popular device models.
#10 Realme and the Realme X
Realme is a Shenzhen-based company that was established in 2018: it is the youngest smartphone brand in this list. Previously, it was a subbrand of OPPO but became independent in May of last year.
Realme has 1,2 million followers on Weibo. Realme is recently promoting its Realme X device, of which the hashtag page has a staggering 120 million views.
The Realme phone price starts at ¥1499 ($216) for the 4GB + 64GB storage variant. It has a a 6.53-inch full-HD+ (1080×2340 pixels) AMOLED screen, and features a 48-megapixel primary camera.
On social media, the Realme is mostly praised for its strong camera and friendly price.
#9 OnePlus (一加) and OnePlus7 Pro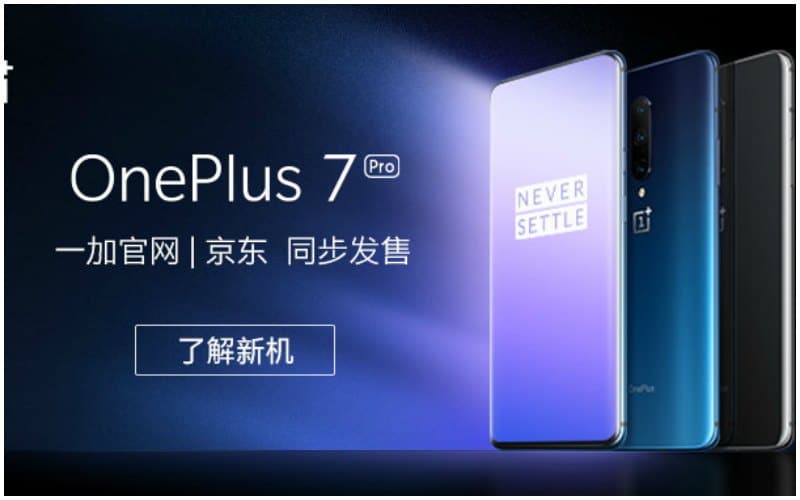 OnePlus is a Shenzhen based Chinese smartphone manufacturer founded by Pete Lau and Carl Pei in December 2013. The company officially serves 32 countries and regions around the world as of January 2018.
The OnePlus 7 Pro of ¥4999 ($722) is currently listed as the number one popular smartphone by Zol.com; the brand itself is on the lower end of the top 10 most popular smartphone brands in China.
The 7 Pro device was called "one of the best Android phones you can buy" by AndroidCentral, on top of being "the best phone OnePlus has released to-date."
The phone is big: it features a 6.67-inch display with a screen resolution of 1440 x 3120 pixels. It has fingerprint sensor, a 4000 mAh battery, and a rear 48MP + 16MP + 8MP camera.
#8 Meizu (魅族) and the Meizu 16s
Meizu is another Chinese homegrown brand, established by high school dropout Jack Wong (Huáng Zhāng 黄章) in 2003.
The Meizu device that is currently ranked in the top 10 hot-selling lists is the 16S that was released in April and is priced at ¥3198 ($462). The device has a 6.2 inch AMOLED screen (1080 x 2232 px). The main camera is a 48 MP, and the device is equipped with a 3600mAh battery.
The cheaper 16Xs (#魅族16Xs#) was a popular topic on social media on May 30, which is when it was launched.
#7 Xiaomi (小米) and the Redmi Note
Since the launch of its first smartphone in 2011, Beijing-brand Xiaomi has become one of the world's largest smartphone makers. In the Zol rankings the brand is currently listed at number 7, in JD.com's hot-selling lists, it's ranked 3. The Redmi is actually a sub-brand of Xiaomi, but it's still listed as Xiaomi in ranking lists such as that of JD.com.
The Xiaomi Redmi Note 7, Redmi K20, and Xiaomi 9 are all doing well, with the Redmi being the more popular device within the PRC. Techradar describes the Redmi Note 7 as a "great budget smartphone" with "stellar battery life."
The Xiaomi Redmi Note 7 has a 6.3 inch (1080 x 2340) full-HD display (Full HD+) and a 12 MP main camera(the Redmi Note 7S has a 48 MP main camera). The cheapest models of ¥998 ($144) are among the lowest priced devices in this list.
#6 Apple (苹果) and the iPhone XR/XS Max
The position of Apple in China's smartphone market has become a hot topic of discussion on social media recently in light of the rising China-US trade tensions. Although iPhone sales in China have indeed been dropping according to news reports, the iPhone XR and iPhone XS Max currently rank number 8 and number 10 most popular devices according to Zol at time of writing, with Apple ranking 6 in the top 10 smartphone brand charts. In the current list of best-selling smartphones on e-commerce site JD.com, the iPhone XR even ranks number one.
The iPhone XS Max is bigger than ever: it has a 6.5-inch OLED (2,688 x 1,242 pixels) screen whereas the XR has a 6.1-inch LCD (1,792 x 828 pixels). The camera of the XS Max has a dual 12-megapixel camera with wide-angle and telephoto. The XR has a single 12-megapixel wide-angle.
Some Chinese bloggers don't understand why the iPhone is still so popular in China. Influential Weibo tech blogger Keji Xinyi (@科技新一) recently wrote: "The exterior of all Android flagship devices looks better than iPhone, they take better pictures too, why do girls still like the iPhone so much?"
Some of the popular answers include that people like iOS, that they prefer the "uncomplicated" use of the iPhone, and praise it for being "stable."
With its ¥8399 ($1214) price tag, the iPhone XS Max is the most expensive phone around. The XR is currently priced at ¥5399 ($780).
#5 Honor (荣耀) and the Honor V20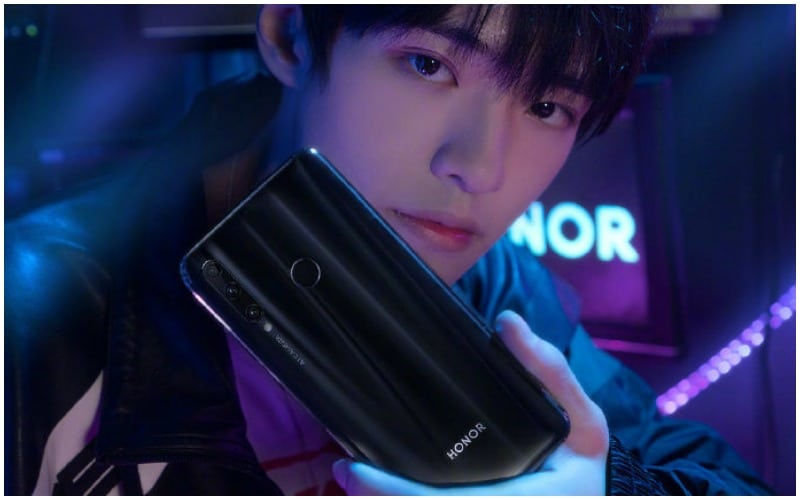 Honor, established in 2013, is the budget-friendly sister of the Huawei brand. The company's sub-brand has been doing very well over the past years. Honor focuses on great value for money.
The brand has over 21 million fans on Weibo. Honor targets younger consumers, not just with its relatively low prices, but also with its trendy designs, often offering phones in vibrant blue, pink and purple colors.
While the Honor brand currently ranks 5 on China's nationwide smartphone brands popularity charts, its most popular device, the Honor V20, now ranks number 9 within smartphone device rankings. Another bestseller is the Honor Magic 2.
Priced at ¥2799 ($404), the V20 device is one of the cheaper ones in the popularity charts. It has a 6.40-inch display with a resolution of 1080×2310 pixels. Its rear camera is a 48-megapixel camera, with its selfie camera being a 25-megapixel one. It is available in colors Charm Sea Blue, Magic Night Black, Charm Red, Phantom Red, and Phantom Blue.
#4 Samsung (三星) and the Galaxy S10
Samsung currently is the most popular smartphone brand in the PRC that is not made-in-China. The brand seems to have been able to win back consumer's trust after its previous problems with overheating and exploding batteries. In the first half of 2018, China actually replaced the US as the biggest market for Samsung.
The Galaxy S10 is the most popular Samsung device of this moment, and recent reports on bugs that allegedly come with a recent update have not seemed to impact its ranking.
The S10 has a 6.1-inch Super AMOLED QHD+ screen with 1440 x 3040-pixel display resolution.  Like most devices on this list, its camera is good: a triple rear camera (12 MP x 12 MP x 16 MP) that can shoot panorama shots on ultra wide.  The device has a dual-SIM tray/microSD card slot, and is water-resistant.
Price: ¥5999 ($867).
#3 Huawei (华为) and its P30 Series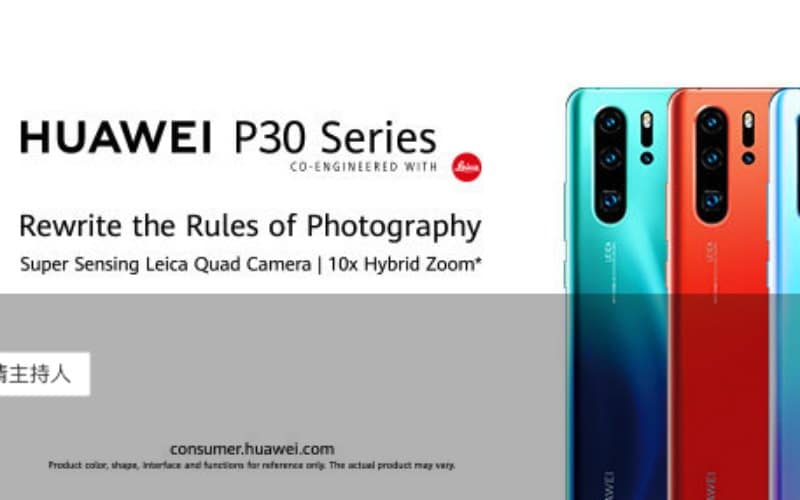 In light of the China-US trade war, Huawei has been making international headlines recently. Judging from e-commerce ranking lists and ZOL.com popularity lists, Huawei's popularity within the PRC seems to be unaffected by the recent consternation; if anything, it has only made the brand more popular within mainland China. Huawei remains to be one of China's top smartphone brands.
The most popular device of the Huawei brand currently is the Huawei P30 Pro mobile, ranking fifth in Chinas most popular smartphone charts of this moment. The Huawei P30 is slightly less popular, ranked at number 8.
The P30 Pro features a Full HD+ OLED 6.47 inches display, an integrated fingerprint sensor in the display, with a screen resolution of 1080 x 2340 pixels. It has a 40MP + 16MP + 8MP camera that is the best part of the device, with an impressive zoom function: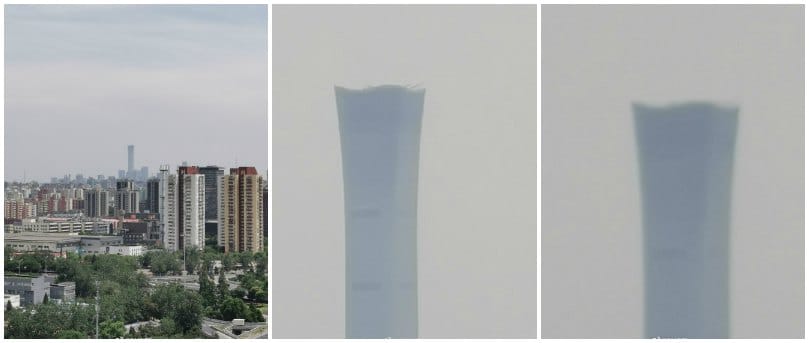 The device has been called "one of the best and most unique phones" to be released this year, and is an absolute winner for its camera compared to the Samsung S10 or the iPhone XS Max. The Pro price is set at ¥5488 ($793), also making it one of the most expensive phones in the top lists of this moment.
#2 Vivo and its Vivo X27

Vivo is another Chinese brand that has gained worldwide success since it first entered the market in 2009. Its headquarters are based in Dongguan, Guangdong.
Vivo often cooperates with Chinese celebrities in its marketing campaigns, such as Chinese singer and actor Lu Han (born 1990) or Chinese actress Zhou Dongyu (born 1992), clearly targeting the post-90s consumer group.
The brand has over 37 million followers on its Weibo account, making it the most popular brand in terms of online fans.
The Vivo X27 device was launched in China in March of 2019 and is specifically marketed as a "night photo" wonder tool.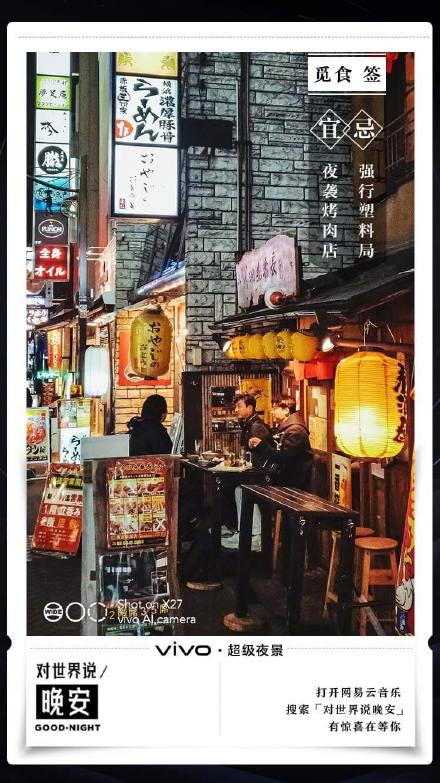 The VivoX27 is a 6.39-inch dual-sim device with a super AMOLED screen. It has a 48 MP main camera and 12 MP selfie camera, and in-display fingerprint sensor.
The Vivo X27 Pro hashtag (#vivo X27 Pro#) has over 96 million views on Weibo at time of writing, with most netizens mostly praising the device for its ability to make good photos at night. The device is currently also ranked number one on Zol.com in the best mobile gaming device category.
Priced around ¥3598 ($520).
#1 Oppo and its OPPO Reno Series

2019 is the year of 5G, and OPPO Reno is ready for it. Oppo launched its latest 5G supported OPPO Reno smartphone in April of 2019 and has since been a hit on Chinese social media. The OPPO Reno hashtag (#OPPO全新Reno#) has a staggering 560 million views on the Sina Weibo platform at the time of writing, with the launch of the orange Reno becoming a trending topic in late May.
OPPO is a Guangdong-based brand that officially launched in 2004. The brand is known for targeting China's young consumers with its trendy designs and smart celebrity marketing. In 2016, the brand hit international top smartphone lists and ranked as the number 4 smartphone brand globally.
OPPO currently has over 25 million fans on Weibo.
The OPPO Reno has a 6.4-inch AMOLED display, a 48-megapixel main camera, a wedge-shaped pop-up camera (16-megapixel front-facing), and in-display fingerprint scanner. Besides the standard Oppo Reno, there is also the OPPO Reno's 10x Hybrid Zoom, and that model is mostly praised on Chinese social media for its photo quality under the OPPO Reno 10 X Zoom hashtag (#OPPOReno10倍变焦版#). Check the photos below of one Weibo user (@塔湾小魔王) trying out the zoom.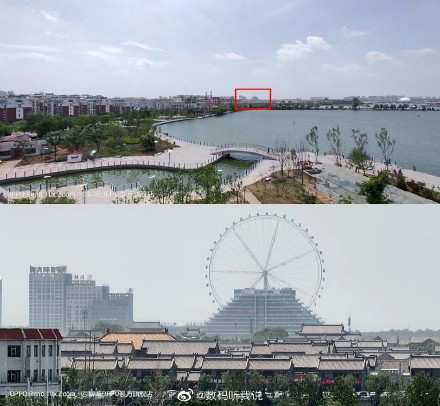 Price starting from: ¥3599 ($520).
Worth mentioning:
Some brands that did not make this top 10 list are still worth mentioning. One of them is Nubia (努比亚): Nubia may not be a very well-known brand outside of China, but in the PRC it's been consistently hitting top brand lists. Nubia, owned by parent company ZTE, has been doing very well in China's top-scoring smartphone lists since it was officially launched in 2015.
Other popular brands include Lenovo, ZTE, and Smartisan, Meitu: all Chinese companies.
"China has so many domestically produced smartphone," Chinese tech blogger Keji Xinyi (@科技新一) recently wrote on Weibo: "Xiaomi, OPPO, vivo, OnePlus, Meizu, Lenovo, etc. etc. Why is it that if we're talking about Chinese phones we're always talking about Huawei?"
Among the hundreds of responses, many think Huawei is simply the best, with others saying it just has a very strong marketing campaign. Most people, however, agree that Chinese smartphone market has much more to offer than Huawei alone.
By Manya Koetse
Spotted a mistake or want to add something? Please let us know in comments below or email us.
©2019 Whatsonweibo. All rights reserved. Do not reproduce our content without permission – you can contact us at info@whatsonweibo.com
China's 'Chanel'? Chinese Beauty Brand Florasis Is Raising Eyebrows on Weibo
Some netizens wonder if the Florasis PR team might have lost their marbles, as their strategy appears to have taken an unusual turn, featuring emotionally charged replies on Weibo.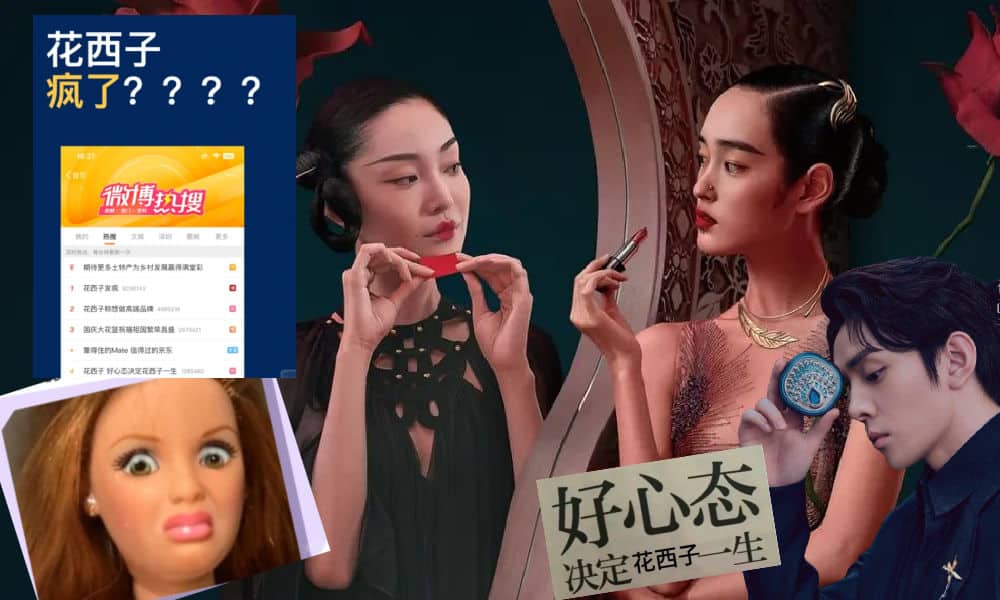 Lost Marbles or marketing logic? Following its involvement in the Li Jiaqi 'eyebrow pencil gate,' Chinese beauty brand Florasis' social media strategy has taken an unconventional turn. The domestic brand recently went trending after declaring its ambition to win over the global luxury cosmetic market, and its plans to challenge established giants like Louis Vuitton and Chanel.
In the world of Chinese cosmetic brands, all eyes are on Florasis (花西子) recently. This Chinese make-up brand gained significant attention earlier this month when the popular beauty influencer 'Lipstick King' Li Jiaqi promoted one of their eyebrow pencils during a livestream.
After some viewers questioned whether a single eyebrow pencil costing 79 yuan ($10.8) was perhaps too expensive, Li lashed out and suggested viewers should instead ask themselves if they worked hard enough to deserve a raise.
That moment triggered a social media storm (read here), and suddenly everyone knew about Florasis, which is known as Huāxīzǐ (花西子) in China.

"Huaxi Coins" and Public Mockery

The incident sparked a series of memes and discussions, and among them, the question of what one can buy with 79 yuan in China today was a big one.
While some suggested they could feed an entire family for one day with 79 yuan, others said that it would buy their office lunches for a week. This humorous situation gave rise to the term 'Huaxi Coins' or 'Floracash' (花西币), with netizens playfully using the price of one Florasis eyebrow pencil's price as a new currency unit (one 'Huaxi Coin' equals 79 yuan/$10.8).
Although Li Jiaqi apologized to his viewers soon after his controversy, it took some time for Florasis to respond the controversy the brand found itself embroiled in.
Florasis, a brand established in Hangzhou in 2017, is deeply connected to Li Jiaqi, as he has been the chief brand ambassador since 2019 and has actively participated in their product development.
The entire social media storm prompted a heightened focus on why Florasis products are perceived as relatively expensive.
As reported by Qing Na at Dao Insights, one post that gained significant traction on September 12 revealed that a five-piece Jade Makeup Brush set from Florasis, priced at 919 RMB ($126.28), was, in fact, made by using synthetic fiber bristles, considered cheap and of lower quality. This revelation garnered over 240 million views in just a few hours, adding to the public mockery of the national beauty brand.

The Florasis Dream: Becoming a Leading International Luxury Brand

On September 19, Florasis/Huaxizi finally apologized on social media for its late response to the controversy, and the brand stated that the incident provided an opportunity for them to listen to "the voice of their consumers," although they did not delve deeper into the price of their products.
Although people criticized the letter posted by Florasis and the words they used in it, their decision to release a statement initially seemed fruitful: they gained 20,000 new followers in a single night.
While the entire situation drew more attention to the Chinese make-up brand, it also seems to have prompted Florasis to reconsider its own position in the cosmetics industry, both in China and globally. Because on September 26th, the brand publicly and somewhat suddenly declared its ambition of becoming a leading international luxury cosmetics brand.
"Me, Florasis, I'm 6,5 years old," the post read: "I have a dream: to be a high-end brand, rooted in China, going global."
In their post, Florasis used a quote saying "A Positive Mindset Shapes Huaxizi's Lifetime," which is derived from the title of a well-known Chinese self-help book from 2012 called "A Positive Mindset Shapes a Woman's Lifetime" (好心态决定女人一生).
One of the main ideas presented in this book, authored by Li Jin (李津), is that success can never come from a negative or pessimistic mindset; if you see yourself as a failure, you're likely to fail, but if you envision success, you're more likely to achieve it.

Next to Chanel: Confusion about Florasis' Public Relations Tactics

The company's ambition, on its own, may not be particularly surprising. As stated in a report published by Paicaijing (派财经), Florasis' co-founder, Fei Man (飞慢), had previously questioned in an interview why Chinese brands were always associated with being cheap, expressing Florasis' wish to break the "price ceiling" (价格天花板) and escape the ongoing "low price competition" (低价竞争) in China's beauty industry by delivering high-quality products at a premium price.
However, the wording and the timing seemed odd, and the post created both banter and confusion about Florasis' public relations tactics, especially because they did much more than that post alone.
On September 20th, approximately ten days after the 'eyebrow pencil gate' controversy, the company's founder, Hua Mantian (花满天), made an announcement on his WeChat channel. He revealed that the brand would be distributing their premium eyebrow pencils, originally priced at 119 yuan ($16.3), during a livestream promotional event that night. They planned to give away free pencils to hundreds of viewers every ten minutes. By giving out over 10,000 free eyebrow pencils in total, the company allegedly hoped to gain more feedback on their product in order to further improve it. Over 400,000 people tuned in to that livestream.
Since then, Florasis seems to be doing all it can to catch the public's attention, and some netizens even wonder if the editors at the Florasis PR team might have lost their marbles, as they keep posting a lot of unusual replies, – some emotional and somewhat unhinged, – to their own threads on their Weibo account.
Throughout September 26, the account posted dozens of texts/replies, responding to many netizens' comments. Florasis not only declared its wish to be China's 'Chanel' when it comes to beauty products, it also praised its own efforts in contributing to women's mental health, preserving traditional culture, innovating cosmetics, and much more.
Their social media texts included phrases such as: "I'm super awesome," or writing:
"I'm really becoming a bit emotional. I established my own laboratory at just three years old! We now have over 200 research partners, and their leader is Li Huiliang (李慧良), known as the "Number One in Chinese Cosmetics Research and Development." He's like a superstar in the industry. We have five big innovation research and development centers, over 7000 square meters, larger than a football field. Don't I deserve a gold star sticker for that?"
And:
"As a Chinese brand, every generation has a mission. Our generation's mission is to fight in the international market with high-end presence! You can mock and ridicule me, it's ok [sad face emoji] I'm already neighbors with Louis Vuitton and Gucci at the [Hangzhou] West Lake [shopping street]! And I will be next to Chanel at Japan's top-notch department store Isetan. Next up is France, Dubai, America, see you there!"
Subsequently, the hashtag "Florasis Says It'll Be Side-to-Side with Chanel" (#花西子称要和香奈儿门对门#) received over 470 million views on Weibo. Another hashtag, "Florasis Wants to Be a High-end Brand" (#花西子称想做高端品牌#), received more than 220 million views.

Mad Marketing

By now, the hashtag "Huaxizi Lost It" (#花西子发疯#) has also gone trending on Chinese social media platform Weibo, where people have different thoughts on what might have triggered Florasis' social media behavior.
While some people really think that Florasis has gone crazy, others see the entire ordeal as a social media spectacle meant to distract attention from what happened with Li Jiaqi, or as a cheap marketing stunt.
One poll conducted by Sina News asked people about the situation. The majority of respondents believed that the social media editor must have lost their mind, while others considered it just another version of "bad marketing is still marketing" – suggesting that even if the publicity strategy is cheap or questionable, it is still used as a marketing tactic to gain attention.

Another question is: does it even matter what the reason behind this unusual online media approach is?
If Florasis is really letting its PR team run wild, it is doing so at a crucial moment, shortly after a significant controversy that cast the brand in a negative light. This moment calls for careful control rather than unconventional tactics. Furthermore, the social media strategy appears to be at odds with Florasis' typical marketing image, which emphasizes tradition, glamour, and perfection.
If Florasis is using this strategy to attract and divert attention, it also appears that this approach is not yielding the desired results, as many people express a common sentiment: "I didn't purchase Florasis before, and I certainly won't be buying it now."
By Manya Koetse
With contributions by Miranda Barnes
Get the story behind the hashtag. Subscribe to What's on Weibo here to receive our newsletter and get access to our latest articles:
Spotted a mistake or want to add something? Please let us know in comments below or email us. First-time commenters, please be patient – we will have to manually approve your comment before it appears.
©2023 Whatsonweibo. All rights reserved. Do not reproduce our content without permission – you can contact us at info@whatsonweibo.com.
Bad Apples? Chinese Actor Liu Jin Smashes iPhone 13 Pro Max, Anger over 'Chinese' Employee Photo on Apple Website
Who's the bad Apple? There's much ado about Apple on Chinese social media this week, but things turn out differently than expected.
There is a lot of Apple anger on Chinese social media this week. Two separate trending topics have ignited discussions. One revolves around Chinese actor Liu Jin, who smashed his iPhone 13 Pro Max in front of the Apple flagship store, while another one centers on an image of an Apple employee deemed inappropriate by Chinese netizens. But both viral trends have unfolded with surprisingly 'juicy' twists.
The Chinese actor Liu Jin (刘金) has become a big topic of discussion on Chinese social media this week for a remarkable statement he made in a 2-minute video that has gone viral.
The 'statement video' shows the actor angrily throwing his iPhone 13 Pro Max on the ground until it breaks, right in front of the Wangfujing Apple flagship store in Beijing, pledging he will never buy another Apple product again and accusing the company of being arrogant and overbearing after running into some repair issues.
Liu Jin is an actor who played in various productions, but he made his major breakthrough in 2015 when he played in the Chinese CCTV series Don't Let me See (别让我看见) and in the successful comedy movie Goodbye Mr Loser (夏洛特烦恼).
This was not the only Apple incident going viral on Chinese social media this week. Another trending topic revolves around actor Liu Jin, who angrily smashed his iPhone 13 Pro Max in front of the Apple flagship store in Beijing. (Caps autogenerated, but you get the idea.) pic.twitter.com/MdPvnKqh1T

— Manya Koetse (@manyapan) September 19, 2023
In the video, recorded on September 17, Liu explains he just visited the Apple store to get his iPhone back after bringing it in for repair. Liu claimed that he bought his iPhone 13 Pro Max in August of 2022 through the official store and that, after a year, it had a hardware problem that needed to be fixed.
According to Liu, the Apple store has now returned the iPhone to him without repairing it, saying that the phone was "modified without authoritization" by a third party, and that Liu should pay a 6,960 yuan ($950) fee to get it fixed.
Refusing to pay such an amount of money, and denying he got the phone through a third party, Liu then smashes the iPhone on the ground until it is broken, promising never to buy Apple again.
A hashtag related to the video was viewed a staggering 270 million times on Weibo, where it became a top trending topic (#演员刘金苹果店前怒摔iphone#).

Apple vs Huawei Rivalry

The actor's recent actions have garnered considerable attention, primarily because they coincide with the escalating rivalry between Huawei and Apple. This rivalry has become a prominent topic of discussion in China recently, due to various things coming together at the same time.
Notably, Apple unveiled its iPhone 15 shortly after Huawei introduced its latest flagship, the Mate 60 Pro 5G. Noteworthy enough (and unlikely coincidentally),it was launched on the same date as the return of Huawei executive daughter Meng Wanzhou from Canada in 2021 (read here).
The official launch ceremony for Huawei's new products is coming up on September 25, and people are hoping to find out more about the powerful Kirin 90000s chip that is being used by Huawei despite facing heavy US sanctions regarding Chinese access to crucial chip technology.
Simultaneously, reports emerged about alleged Chinese restrictions on iPhones within government and state agencies, resulting in a significant decline in Apple's stock value. The Foreign Ministry later stated that that China has actually not issued any law, regulation, or policy document to ban the use of Apple phones.
All of these developments have reignited the ongoing tech giant competition in China, that is now about much more than smartphones alone and has come to symbolize geopolitical rivalry, encompassing themes of nationalism, anti-Western sentiments, and a growing sense of pride in products made in China.

Much Ado about Apple Employee Photo

As Liu's phone-smashing video went viral, so did another controversy concerning an Apple customer service employee's photo depicted on the official website of Apple.
A Chinese netizen pointed out that a photo of an Apple Watch Specialist representative on the Apple site may have been purposely "insulting China" (辱华) due to the appearance of the person in the photo.
Initially, many people thought the image was specifically used on the Chinese-language Apple site, and that it concerned a Chinese individual with a hairstyle that resembles a queue: a single long braid of hair that was traditionally worn by male subjects of China during the Qing.
Some people also thought the individual had a pockmark near the mouth and that their looks reinforces stereotypes surrounding Chinese appearances regarding eyes and forehead. The image therefore sparked wide-spread resistance among netizens who thought Apple deliberately and inappropriately used such an image to show Chinese individuals as being backward and unattractive.
On the same day as Liu's video first came out, September 17, the topic of the "braid-wearing customer service representative" went trending, and the hashtag of "how do you feel about the Apple China website image of the braided customer service representative" (#如何看苹果中国官网辫子客服形象#) has since received over 200 million views on Weibo.
Political commentator Hu Xijin (胡锡进) also responded to the issue, explaining how the Chinese people are particularly sensitive to issues related to "perceived insults to China by Westerners," due to historical and cultural factors which are further amplified by current tensions in US-China and broader China-Western relations.
Hu therefore argues that "American and Western companies should be more careful and cautious when promoting their products and try to avoid using images and texts that could be misinterpreted by Chinese people."1

Who's the Bad Apple?

But to what extent is criticism of Apple reasonable in both incidents?
In the case of the "braid-wearing customer service representative", it soon triggered a response from Apple's customer service (#苹果客服回应辫子客服形象#, hashtag with 180 million views) and led to more information.
It has since become evident that many assumptions about the image were unfounded. Contrary to the initial belief that the photo was exclusive to the Chinese page, it was also featured on Apple's official websites in the United States, Japan, South Korea, and other countries.
Furthermore, it was revealed that the Apple employee in question is not of Chinese descent at all; she is a Native American female employee (also see Wen Hao's post on this). Additionally, the perceived pockmark near her mouth was, in fact, a piercing.
In response to this, some people mocked Hu Xijin for how he responded to the controversy.
But Liu's video also turns out to be a bit different than the version of the story he presented.
The actor seemed to voice a popular public sentiment by taking a stand against Apple's dominant position, that rivals that of China's tech darling Huawei, by smashing an Apple smartphone in public.
But where is the proof that Liu actually bought his iPhone at an Apple store in 2022? Where is the receipt showing that his phone was indeed not coming from a third party that might have modified it?
To the dismay of many netizens, the actor refused to show the official store receipt of his Apple phone, and many people started to doubt if the actor might have just put on a show to gain attention at a critical moment in the market competition between Apple and Huawei.
Moreover, the actor's story seemed even less credible when he tried to further explain it in a recent social media post.
Why?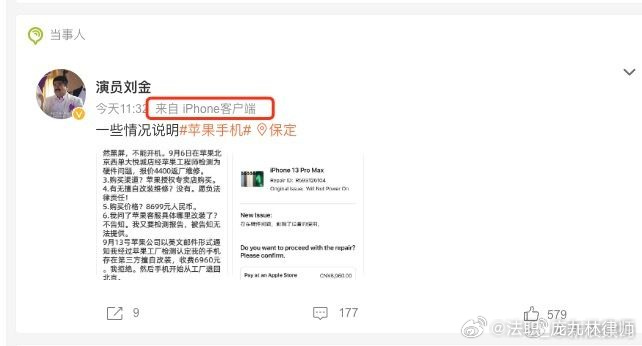 As many netizens noted: the post he sent was actually sent from an iPhone.
By Manya Koetse
1 "(..)一些国人在西方人"辱华"的问题上很敏感,有其真实的历史和文化原因。目前中美关系很紧张,中西关系也不如过去,美国和西方公司在做产品宣传时,多一些细心、谨慎,尽量不要选用有可能引发中国人误解的图文,这是他们开展跨文化交流时一份应有的素养和水平。"
Get the story behind the hashtag. Subscribe to What's on Weibo here to receive our newsletter and get access to our latest articles:
Spotted a mistake or want to add something? Please let us know in comments below or email us. First-time commenters, please be patient – we will have to manually approve your comment before it appears.
©2023 Whatsonweibo. All rights reserved. Do not reproduce our content without permission – you can contact us at info@whatsonweibo.com.
Subscribe to our newsletter
Stay updated on what's trending in China & get the story behind the hashtag
Sign up
here
to become a premium member of What's on Weibo today and gain access to all of our latest and premium content, as well as receive our exclusive Weibo Watch newsletter. If you prefer to only receive our free newsletter with an overview of the latest articles, you can
subscribe for free
here.
Would you like to become a contributor, or do you have any tips or suggestions for us? Get in touch with us here.