Top 10 China's Most Popular Smartphone Brands & Models (May/June 2019)
These are the ten most popular smartphone brands and models in China right now.
There is one topic that is always buzzing on Chinese social media: the latest smartphone trends. This is a top 10 of the most popular Chinese smartphone brands and their hottest models of the moment.
In 2018, What's on Weibo listed the top 10 most popular smartphone brands in China. With a smartphone market that is dynamic and rapidly changing, it's time for an update to see which smartphones brands are currently most popular in the PRC.
Since 2017, we've seen various smartphone trends coming and going. Bezel-less devices, increasing the size of the screen, have gone from trend to norm. In the selfie era, the same holds true for high-performing front-facing cameras. More temporary trends have given way to more sophisticated gadget design. It's all about superzoom cameras, full-view displays, pop-up selfie cameras, and let's not forget about 5G.
One other major trend that is ongoing for the past years is that despite the popularity of Apple and Samsung, 'made in China' brands are dominating the smartphone and tablet market.
But the biggest trend now, more so than trendy and colorful design or smooth edges, is photography: the latest devices from different brands are now, more than ever, competing over who has the best (main) camera.
Looking at popularity charts on Baidu and Zol.com, leading IT portal website in China, the brands Oppo, Vivo, and Huawei are still the top popular smartphone brands in China. Huawei, Oppo, and Vivo were also the best-selling smartphones on the market in Q1 (Sohu), followed by Xiaomi, Apple, and Samsung.
Making an absolute top 10 of most popular smartphone brands in China at this moment is not so straightforward, however, since the rankings are different depending on the source and on which phone models are sold the most at a particular time.
The charts of leading e-commerce platforms JD.com and Suning, for example, are not exactly the same as Zol's smartphone popularity rankings. We will stick to the Zol rankings for this article, looking at brands first and matching them with their most popular device models.
#10 Realme and the Realme X
Realme is a Shenzhen-based company that was established in 2018: it is the youngest smartphone brand in this list. Previously, it was a subbrand of OPPO but became independent in May of last year.
Realme has 1,2 million followers on Weibo. Realme is recently promoting its Realme X device, of which the hashtag page has a staggering 120 million views.
The Realme phone price starts at ¥1499 ($216) for the 4GB + 64GB storage variant. It has a a 6.53-inch full-HD+ (1080×2340 pixels) AMOLED screen, and features a 48-megapixel primary camera.
On social media, the Realme is mostly praised for its strong camera and friendly price.
#9 OnePlus (一加) and OnePlus7 Pro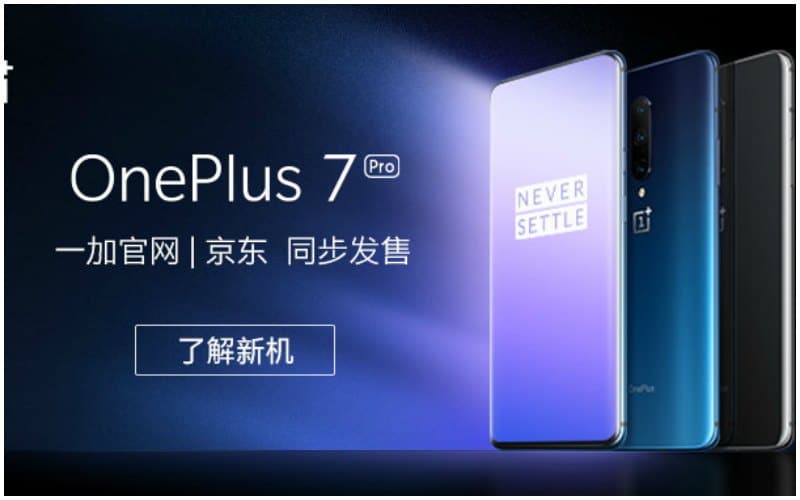 OnePlus is a Shenzhen based Chinese smartphone manufacturer founded by Pete Lau and Carl Pei in December 2013. The company officially serves 32 countries and regions around the world as of January 2018.
The OnePlus 7 Pro of ¥4999 ($722) is currently listed as the number one popular smartphone by Zol.com; the brand itself is on the lower end of the top 10 most popular smartphone brands in China.
The 7 Pro device was called "one of the best Android phones you can buy" by AndroidCentral, on top of being "the best phone OnePlus has released to-date."
The phone is big: it features a 6.67-inch display with a screen resolution of 1440 x 3120 pixels. It has fingerprint sensor, a 4000 mAh battery, and a rear 48MP + 16MP + 8MP camera.
#8 Meizu (魅族) and the Meizu 16s
Meizu is another Chinese homegrown brand, established by high school dropout Jack Wong (Huáng Zhāng 黄章) in 2003.
The Meizu device that is currently ranked in the top 10 hot-selling lists is the 16S that was released in April and is priced at ¥3198 ($462). The device has a 6.2 inch AMOLED screen (1080 x 2232 px). The main camera is a 48 MP, and the device is equipped with a 3600mAh battery.
The cheaper 16Xs (#魅族16Xs#) was a popular topic on social media on May 30, which is when it was launched.
#7 Xiaomi (小米) and the Redmi Note
Since the launch of its first smartphone in 2011, Beijing-brand Xiaomi has become one of the world's largest smartphone makers. In the Zol rankings the brand is currently listed at number 7, in JD.com's hot-selling lists, it's ranked 3. The Redmi is actually a sub-brand of Xiaomi, but it's still listed as Xiaomi in ranking lists such as that of JD.com.
The Xiaomi Redmi Note 7, Redmi K20, and Xiaomi 9 are all doing well, with the Redmi being the more popular device within the PRC. Techradar describes the Redmi Note 7 as a "great budget smartphone" with "stellar battery life."
The Xiaomi Redmi Note 7 has a 6.3 inch (1080 x 2340) full-HD display (Full HD+) and a 12 MP main camera(the Redmi Note 7S has a 48 MP main camera). The cheapest models of ¥998 ($144) are among the lowest priced devices in this list.
#6 Apple (苹果) and the iPhone XR/XS Max
The position of Apple in China's smartphone market has become a hot topic of discussion on social media recently in light of the rising China-US trade tensions. Although iPhone sales in China have indeed been dropping according to news reports, the iPhone XR and iPhone XS Max currently rank number 8 and number 10 most popular devices according to Zol at time of writing, with Apple ranking 6 in the top 10 smartphone brand charts. In the current list of best-selling smartphones on e-commerce site JD.com, the iPhone XR even ranks number one.
The iPhone XS Max is bigger than ever: it has a 6.5-inch OLED (2,688 x 1,242 pixels) screen whereas the XR has a 6.1-inch LCD (1,792 x 828 pixels). The camera of the XS Max has a dual 12-megapixel camera with wide-angle and telephoto. The XR has a single 12-megapixel wide-angle.
Some Chinese bloggers don't understand why the iPhone is still so popular in China. Influential Weibo tech blogger Keji Xinyi (@科技新一) recently wrote: "The exterior of all Android flagship devices looks better than iPhone, they take better pictures too, why do girls still like the iPhone so much?"
Some of the popular answers include that people like iOS, that they prefer the "uncomplicated" use of the iPhone, and praise it for being "stable."
With its ¥8399 ($1214) price tag, the iPhone XS Max is the most expensive phone around. The XR is currently priced at ¥5399 ($780).
#5 Honor (荣耀) and the Honor V20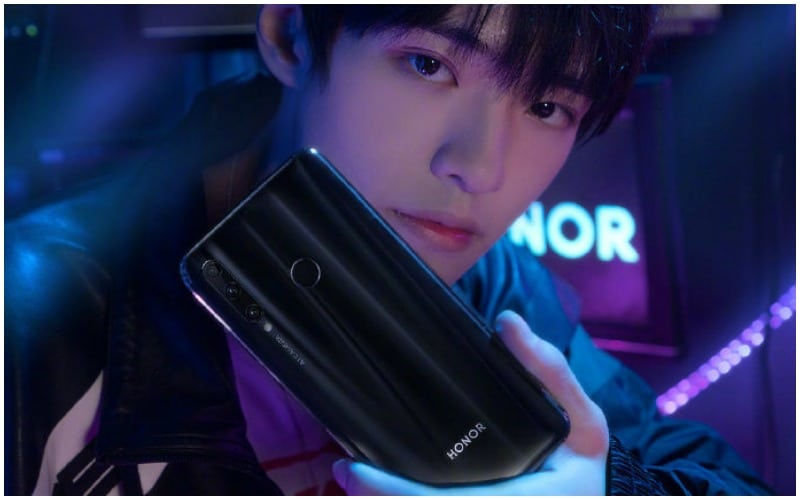 Honor, established in 2013, is the budget-friendly sister of the Huawei brand. The company's sub-brand has been doing very well over the past years. Honor focuses on great value for money.
The brand has over 21 million fans on Weibo. Honor targets younger consumers, not just with its relatively low prices, but also with its trendy designs, often offering phones in vibrant blue, pink and purple colors.
While the Honor brand currently ranks 5 on China's nationwide smartphone brands popularity charts, its most popular device, the Honor V20, now ranks number 9 within smartphone device rankings. Another bestseller is the Honor Magic 2.
Priced at ¥2799 ($404), the V20 device is one of the cheaper ones in the popularity charts. It has a 6.40-inch display with a resolution of 1080×2310 pixels. Its rear camera is a 48-megapixel camera, with its selfie camera being a 25-megapixel one. It is available in colors Charm Sea Blue, Magic Night Black, Charm Red, Phantom Red, and Phantom Blue.
#4 Samsung (三星) and the Galaxy S10
Samsung currently is the most popular smartphone brand in the PRC that is not made-in-China. The brand seems to have been able to win back consumer's trust after its previous problems with overheating and exploding batteries. In the first half of 2018, China actually replaced the US as the biggest market for Samsung.
The Galaxy S10 is the most popular Samsung device of this moment, and recent reports on bugs that allegedly come with a recent update have not seemed to impact its ranking.
The S10 has a 6.1-inch Super AMOLED QHD+ screen with 1440 x 3040-pixel display resolution.  Like most devices on this list, its camera is good: a triple rear camera (12 MP x 12 MP x 16 MP) that can shoot panorama shots on ultra wide.  The device has a dual-SIM tray/microSD card slot, and is water-resistant.
Price: ¥5999 ($867).
#3 Huawei (华为) and its P30 Series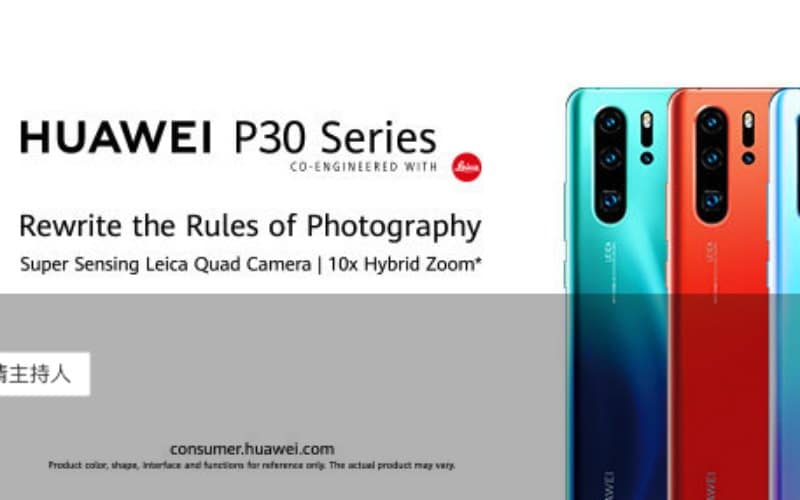 In light of the China-US trade war, Huawei has been making international headlines recently. Judging from e-commerce ranking lists and ZOL.com popularity lists, Huawei's popularity within the PRC seems to be unaffected by the recent consternation; if anything, it has only made the brand more popular within mainland China. Huawei remains to be one of China's top smartphone brands.
The most popular device of the Huawei brand currently is the Huawei P30 Pro mobile, ranking fifth in Chinas most popular smartphone charts of this moment. The Huawei P30 is slightly less popular, ranked at number 8.
The P30 Pro features a Full HD+ OLED 6.47 inches display, an integrated fingerprint sensor in the display, with a screen resolution of 1080 x 2340 pixels. It has a 40MP + 16MP + 8MP camera that is the best part of the device, with an impressive zoom function: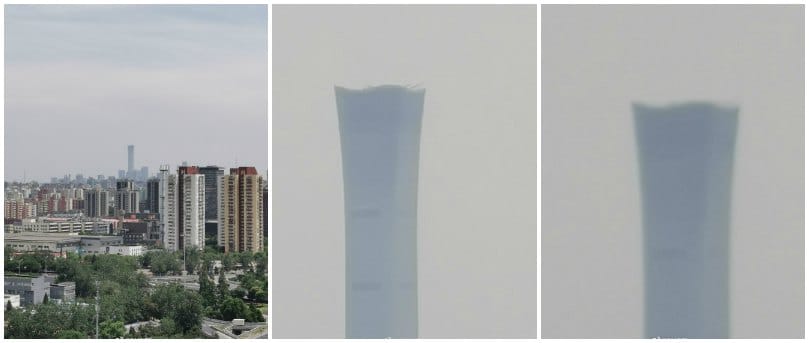 The device has been called "one of the best and most unique phones" to be released this year, and is an absolute winner for its camera compared to the Samsung S10 or the iPhone XS Max. The Pro price is set at ¥5488 ($793), also making it one of the most expensive phones in the top lists of this moment.
#2 Vivo and its Vivo X27

Vivo is another Chinese brand that has gained worldwide success since it first entered the market in 2009. Its headquarters are based in Dongguan, Guangdong.
Vivo often cooperates with Chinese celebrities in its marketing campaigns, such as Chinese singer and actor Lu Han (born 1990) or Chinese actress Zhou Dongyu (born 1992), clearly targeting the post-90s consumer group.
The brand has over 37 million followers on its Weibo account, making it the most popular brand in terms of online fans.
The Vivo X27 device was launched in China in March of 2019 and is specifically marketed as a "night photo" wonder tool.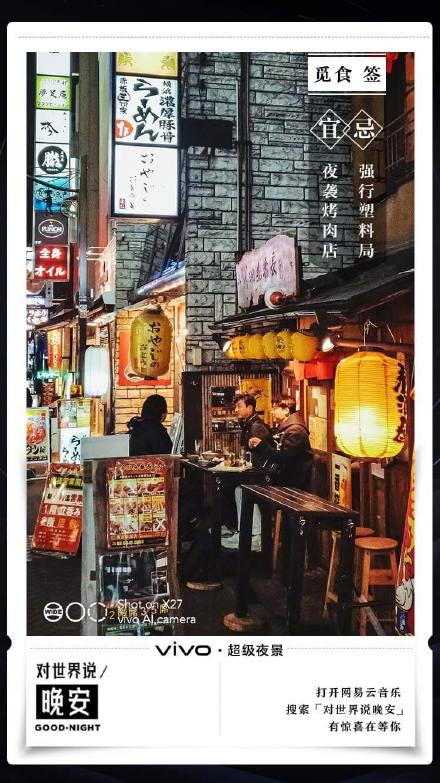 The VivoX27 is a 6.39-inch dual-sim device with a super AMOLED screen. It has a 48 MP main camera and 12 MP selfie camera, and in-display fingerprint sensor.
The Vivo X27 Pro hashtag (#vivo X27 Pro#) has over 96 million views on Weibo at time of writing, with most netizens mostly praising the device for its ability to make good photos at night. The device is currently also ranked number one on Zol.com in the best mobile gaming device category.
Priced around ¥3598 ($520).
#1 Oppo and its OPPO Reno Series

2019 is the year of 5G, and OPPO Reno is ready for it. Oppo launched its latest 5G supported OPPO Reno smartphone in April of 2019 and has since been a hit on Chinese social media. The OPPO Reno hashtag (#OPPO全新Reno#) has a staggering 560 million views on the Sina Weibo platform at the time of writing, with the launch of the orange Reno becoming a trending topic in late May.
OPPO is a Guangdong-based brand that officially launched in 2004. The brand is known for targeting China's young consumers with its trendy designs and smart celebrity marketing. In 2016, the brand hit international top smartphone lists and ranked as the number 4 smartphone brand globally.
OPPO currently has over 25 million fans on Weibo.
The OPPO Reno has a 6.4-inch AMOLED display, a 48-megapixel main camera, a wedge-shaped pop-up camera (16-megapixel front-facing), and in-display fingerprint scanner. Besides the standard Oppo Reno, there is also the OPPO Reno's 10x Hybrid Zoom, and that model is mostly praised on Chinese social media for its photo quality under the OPPO Reno 10 X Zoom hashtag (#OPPOReno10倍变焦版#). Check the photos below of one Weibo user (@塔湾小魔王) trying out the zoom.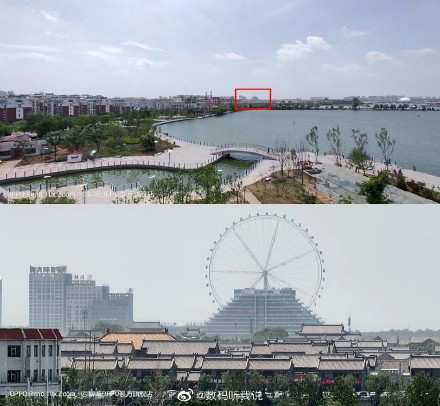 Price starting from: ¥3599 ($520).
Worth mentioning:
Some brands that did not make this top 10 list are still worth mentioning. One of them is Nubia (努比亚): Nubia may not be a very well-known brand outside of China, but in the PRC it's been consistently hitting top brand lists. Nubia, owned by parent company ZTE, has been doing very well in China's top-scoring smartphone lists since it was officially launched in 2015.
Other popular brands include Lenovo, ZTE, and Smartisan, Meitu: all Chinese companies.
"China has so many domestically produced smartphone," Chinese tech blogger Keji Xinyi (@科技新一) recently wrote on Weibo: "Xiaomi, OPPO, vivo, OnePlus, Meizu, Lenovo, etc. etc. Why is it that if we're talking about Chinese phones we're always talking about Huawei?"
Among the hundreds of responses, many think Huawei is simply the best, with others saying it just has a very strong marketing campaign. Most people, however, agree that Chinese smartphone market has much more to offer than Huawei alone.
By Manya Koetse
Spotted a mistake or want to add something? Please let us know in comments below or email us.
©2019 Whatsonweibo. All rights reserved. Do not reproduce our content without permission – you can contact us at info@whatsonweibo.com
From Red Packet to Virtual Hongbao: Lucky Envelopes in China's Digital Era
Raising virtual cows, shaking with phones – this is the Chinese New Year tradition of giving red envelopes in the digital era.
The custom of giving out red paper envelopes has evolved into a world of virtual lucky money and online games. This is the transformation of a Chinese New Year's tradition, reported by Koen van der Lijn and Xiaojun Zhang.

When objects meet social media, two websites meet as well. This is a collaboration between What's on Weibo and Things That Talk (follow on Insta @thingsthattalk).

Ever wanted to raise a digital cow? This year, you can raise your own lucky cow (福牛) for Chinese New Year on Weibo. Through maintaining and raising their virtual cow (or ox), users can participate in this online game to win red envelopes, a well-known and beloved tradition linked to Chinese New Year.
The hashtag "Lucky Cow's New Year's Travelogue" (#福牛新春旅行记#) is linked to Weibo's celebration of Chinese Spring Festival and the Year of the Ox. Users are expected to be active on Weibo daily to raise their cow/ox, similar to the once so popular Tamagotchi. Whilst leveling up their cow, users get the possibility to earn digital red envelopes.
The online game is another development in the story of the red envelopes, known in China as hongbao (红包). Often given during Chinese New Year, the envelopes can also be given at other joyous occasions like weddings. These red envelopes are given to each other by friends and family members to wish each other a happy new year and are always filled with an amount of money.
The practice of giving money during Chinese New Year goes far back in Chinese history. The earliest form of the red envelope is said to be yasuiqian (压祟钱). In order to keep evil spirits away, called sui (祟), people put money underneath children's pillow since the evil spirits were said to be warded off by coins.1 These coins were woven together using a string.
As time went by and paper money and envelopes became more widespread, string and coins were replaced and the red envelope was created.
Red envelopes are used by Chinese all over the world nowadays. The amount of money inside depends on many factors. Recently, the tradition has left behind its tangible form and entered the digital era.
"Adding the thrill of gambling to the practice of giving away red envelopes"
In 2014, the popular Chinese messaging app WeChat (微信) launched a new function that allowed users to send virtual red envelopes. Users could send an amount of money directly to another user, or an amount of red envelopes could be sent into a groupchat. When the function launched, users worldwide could shake their phones in order to receive free red envelopes. The amount of money that was given to users surpassed 500 million yuan ($77.5 million).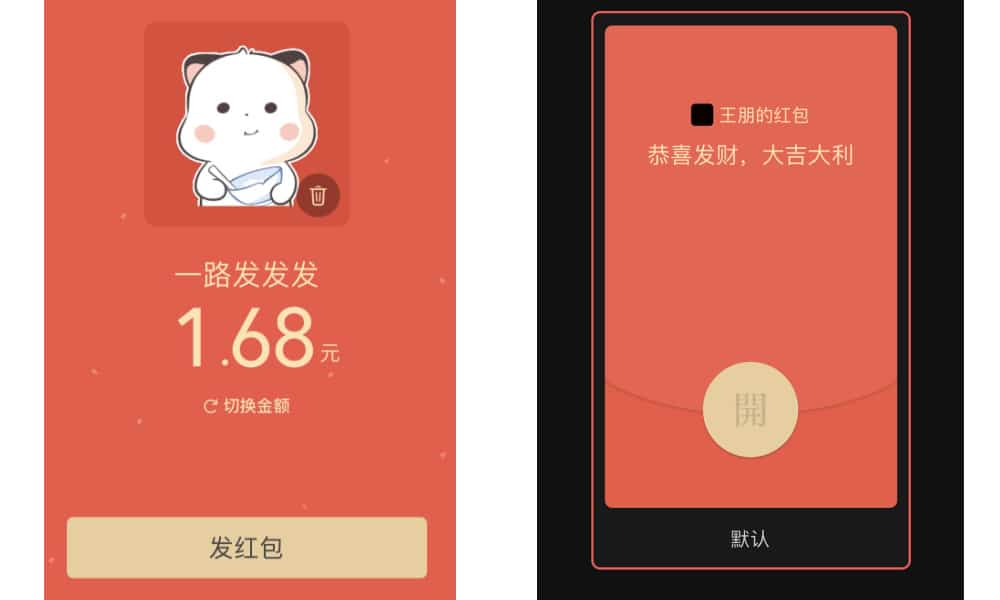 WeChat's inventive idea put digital red envelopes on the map in China. During the peak of the event, 800 million shakes were recorded per minute. There were two types of envelopes introduced in 2014 by Tencent, the company that owns WeChat:
1. A regular red envelope that could be sent directly from one user to another.
2. A 'group' red envelope, with a limited number to be grabbed and a limited sum of money which can be grabbed by all users in a group if they are fast enough. The sum inside this envelope is randomized, adding the thrill of gambling to the practice of giving away red envelopes.
Other companies also wanted a piece of the digital red envelope cake: Weibo and AliPay combined their strengths a year after WeChat introduced its digital hongbao in order to promote their version of the digital red envelope.
A 'war' then broke out between the two companies. AliPay handed out 600 million renminbi ($93 million) worth of red envelopes as a response to WeChat's 120 million envelopes sent out during the televised celebration of Chinese New Year.2
"Digital red envelopes can cross time and place, but cannot replace the method of face-to-face contact"
In the years after, the digital red envelope became more and more popular. Weibo and Alipay also came with their version of sending red envelopes online. The companies organized large-scale actions to make users make use of their form of digital red envelopes.
WeChat, for instance, gives users the option to make the red envelopes very personal through adding stickers and personal messages, making the digital red envelope an even more enjoyable experience.
Does this new development of the traditional red envelope make the tangible envelope obsolete?
When asked by the digital newspaper The Paper (澎湃新闻) about whether the digital red envelope might replace its tangible brother, scholar Tian Zhaoyuan (田兆元) of East China Normal University said that the digital red envelope can cross time and place, but cannot replace the method of face-to-face contact. Though friends and family may send one another digital red envelopes, it does not mean that it replaces the tangible red envelopes.3
The tradition of sending red envelopes is and will be inherently linked to Chinese New Year. Though both the paper and digital forms of the tradition remain incredibly popular, the virtual hongbao will definitely win territory once more this year as travel is restricted due to COVID-19. Especially in these times, the digital red envelope is the best digital way of wishing family and friends a happy new year.
Why are 'lucky envelopes' not just red, but sometimes also green or purple? Read more via Things That Talk here.

By Koen van der Lijn and Xiaojun Zhang
Follow @WhatsOnWeibo
Koen van der Lijn (China Studies, BA) is a ResMa student Asian Studies at Leiden University focused on Chinese history and its international relations. He is a student ambassador at Things That Talk.
Xiaojun Zhang (China Studies, BA) is an MA student Asian Studies at Leiden University focused on contemporary Chinese culture, symbolism and food. For Things That Talk, she currently works on a project about Chinese-Indonesian restaurants in the Netherlands.
This story was made in collaboration with ThingsThatTalk.net – exploring humanities through the life of objects. Things That Talk is an educational digital project where staff and students produce narratives and metadata about objects in Leiden collections and beyond. Check out the story "Hongbao: from paper envelope to digital gift" on Things That Talk here!

Footnotes (other sources hyperlinked within the article)
1 Kin Wai Michael Siu. 2001. "Red Packet: a Traditional Object in the Modern World." Journal of Popular Culture 35 (3), 103.
2 Chen, Liyan. 2015. "Red Envelope War: How Alibaba and Tencent Fight Over Chinese New Year." Forbes, Feb 19 https://www.forbes.com/sites/liyanchen/2015/02/19/red-envelope-war-how-alibaba-and-tencent-fight-over-chinese-new-year/?sh=1b88bccccddd.
3 The Paper, Zuowei yi zhong "xinnian su", weixin hongbao hui qudai zhizhi hongbao ma? 作为一种"新年俗",微信红包会取代纸质红包吗?, https://cul.qq.com/a/20160208/012888.htm.
Spotted a mistake or want to add something? Please let us know in comments below or email us. First-time commenters, please be patient – we will have to manually approve your comment before it appears.
©2021 Whatsonweibo. All rights reserved. Do not reproduce our content without permission – you can contact us at info@whatsonweibo.com.
Conversations Behind the Wall: Clubhouse App Now Blocked in China
While the Clubhouse app is no longer accessible from within the PRC, conversations continue behind the wall.
The Clubhouse app became a hot topic among web users in mainland China this weekend. On Monday, the platform was no longer accessible from within the PRC.
On Saturday, we posted an article about the surge in popularity of American 'drop-in audio chat' social media platform Clubhouse in mainland China.
As conversations about the popular app continued throughout the weekend, the app was no longer accessible from within mainland China on Monday.
Clubhouse describes itself as "a space for casual, drop-in audio conversations—with friends and other interesting people around the world" where you can "go online anytime to chat with the people you follow, or hop in as a listener and hear what others are talking about."
The app has virtual rooms and events themed around various topics – anything from politics to music – and lets hundreds of members join conversations as moderators, speakers, or listeners.
The Clubhouse app was developed by Silicon Valley entrepreneur Paul Davison and ex-Google employee Rohan Seth. It was first launched in April 2020 on iOS only, and is still only accessible through iPhone for users who have an invite.
Before Monday, the Clubhouse app was freely accessible from within China for those people who had an invite, but only if they had access to the non-Chinese Apple store to download the app.
The app was a hot topic on various Chinese social media platforms this weekend. On Weibo, the civilized and open character of the Clubhouse conversations were praised, allowing a broader understanding of issues that otherwise remain untouched or are limited within the Chinese social media sphere.
One Chinese-language virtual room about the Xinjiang camps was joined by hundreds of people on Saturday. But besides the room focused on Xinjiang, there were also other rooms where discussions took place about the status of Hong Kong and about issues such as whether or not (overseas) Chinese are willing to return to the mainland and why.
"It is like a small crack in a window," one person on Weibo said about Clubhouse, while others already predicted the app would become unavailable from within mainland China soon.
When it finally happened on Monday, the responses on Weibo were mainly those of disappointment. "Bye bye Clubhouse," some Weibo users wrote, with others expressing their surprise: "What?! It was just popular for two days and it's already blocked? They move so fast it's scary."
"I was active on Clubhouse for two days. I didn't expect it to be shut down so soon already."
Although many commenters previously expressed that they expected the app to become unavailable within the PRC, the fact that it was shutdown while it was just exploding online comes as a surprise to some, as various commenters write.
The term 'Clubhouse' was also temporarily blocked on Weibo by Monday night Beijing time; over the weekend various hashtags relating to the app made their rounds on Chinese social media, but the hashtag pages were no longer online by Monday evening.
Meanwhile, various Chinese-language rooms on Clubhouse discussed the topic of its disappearance in China.
A room titled "Clubhouse is blocked, and now?" was joined by over a hundred people on Monday night. The room "Clubhouse is blocked" attracted over 3000 participants. These conversations are likely to continue for the time to come, but now they must continue behind the Great Firewall of China.
By Manya Koetse
Follow @whatsonweibo
Spotted a mistake or want to add something? Please let us know in comments below or email us. First-time commenters, please be patient – we will have to manually approve your comment before it appears.
©2021 Whatsonweibo. All rights reserved. Do not reproduce our content without permission – you can contact us at info@whatsonweibo.com.