Top 10 China's Most Popular Smartphone Brands & Models (May/June 2019)
These are the ten most popular smartphone brands and models in China right now.
There is one topic that is always buzzing on Chinese social media: the latest smartphone trends. This is a top 10 of the most popular Chinese smartphone brands and their hottest models of the moment.
In 2018, What's on Weibo listed the top 10 most popular smartphone brands in China. With a smartphone market that is dynamic and rapidly changing, it's time for an update to see which smartphones brands are currently most popular in the PRC.
Since 2017, we've seen various smartphone trends coming and going. Bezel-less devices, increasing the size of the screen, have gone from trend to norm. In the selfie era, the same holds true for high-performing front-facing cameras. More temporary trends have given way to more sophisticated gadget design. It's all about superzoom cameras, full-view displays, pop-up selfie cameras, and let's not forget about 5G.
One other major trend that is ongoing for the past years is that despite the popularity of Apple and Samsung, 'made in China' brands are dominating the smartphone and tablet market.
But the biggest trend now, more so than trendy and colorful design or smooth edges, is photography: the latest devices from different brands are now, more than ever, competing over who has the best (main) camera.
Looking at popularity charts on Baidu and Zol.com, leading IT portal website in China, the brands Oppo, Vivo, and Huawei are still the top popular smartphone brands in China. Huawei, Oppo, and Vivo were also the best-selling smartphones on the market in Q1 (Sohu), followed by Xiaomi, Apple, and Samsung.
Making an absolute top 10 of most popular smartphone brands in China at this moment is not so straightforward, however, since the rankings are different depending on the source and on which phone models are sold the most at a particular time.
The charts of leading e-commerce platforms JD.com and Suning, for example, are not exactly the same as Zol's smartphone popularity rankings. We will stick to the Zol rankings for this article, looking at brands first and matching them with their most popular device models.
#10 Realme and the Realme X
Realme is a Shenzhen-based company that was established in 2018: it is the youngest smartphone brand in this list. Previously, it was a subbrand of OPPO but became independent in May of last year.
Realme has 1,2 million followers on Weibo. Realme is recently promoting its Realme X device, of which the hashtag page has a staggering 120 million views.
The Realme phone price starts at ¥1499 ($216) for the 4GB + 64GB storage variant. It has a a 6.53-inch full-HD+ (1080×2340 pixels) AMOLED screen, and features a 48-megapixel primary camera.
On social media, the Realme is mostly praised for its strong camera and friendly price.
#9 OnePlus (一加) and OnePlus7 Pro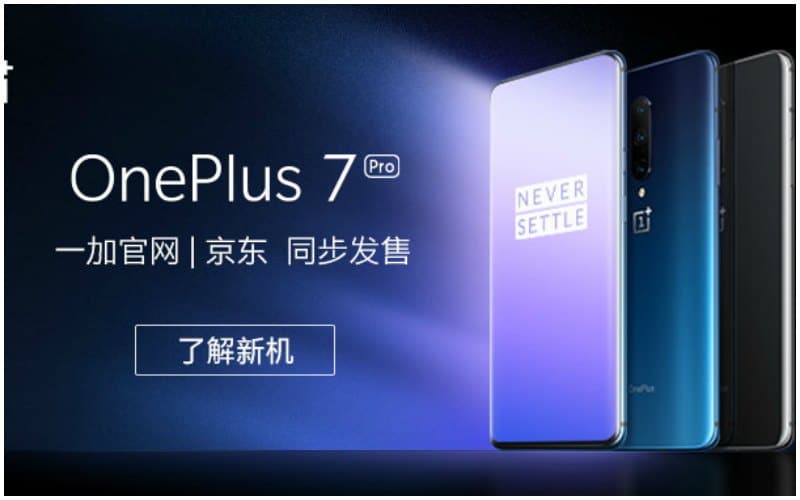 OnePlus is a Shenzhen based Chinese smartphone manufacturer founded by Pete Lau and Carl Pei in December 2013. The company officially serves 32 countries and regions around the world as of January 2018.
The OnePlus 7 Pro of ¥4999 ($722) is currently listed as the number one popular smartphone by Zol.com; the brand itself is on the lower end of the top 10 most popular smartphone brands in China.
The 7 Pro device was called "one of the best Android phones you can buy" by AndroidCentral, on top of being "the best phone OnePlus has released to-date."
The phone is big: it features a 6.67-inch display with a screen resolution of 1440 x 3120 pixels. It has fingerprint sensor, a 4000 mAh battery, and a rear 48MP + 16MP + 8MP camera.
#8 Meizu (魅族) and the Meizu 16s
Meizu is another Chinese homegrown brand, established by high school dropout Jack Wong (Huáng Zhāng 黄章) in 2003.
The Meizu device that is currently ranked in the top 10 hot-selling lists is the 16S that was released in April and is priced at ¥3198 ($462). The device has a 6.2 inch AMOLED screen (1080 x 2232 px). The main camera is a 48 MP, and the device is equipped with a 3600mAh battery.
The cheaper 16Xs (#魅族16Xs#) was a popular topic on social media on May 30, which is when it was launched.
#7 Xiaomi (小米) and the Redmi Note
Since the launch of its first smartphone in 2011, Beijing-brand Xiaomi has become one of the world's largest smartphone makers. In the Zol rankings the brand is currently listed at number 7, in JD.com's hot-selling lists, it's ranked 3. The Redmi is actually a sub-brand of Xiaomi, but it's still listed as Xiaomi in ranking lists such as that of JD.com.
The Xiaomi Redmi Note 7, Redmi K20, and Xiaomi 9 are all doing well, with the Redmi being the more popular device within the PRC. Techradar describes the Redmi Note 7 as a "great budget smartphone" with "stellar battery life."
The Xiaomi Redmi Note 7 has a 6.3 inch (1080 x 2340) full-HD display (Full HD+) and a 12 MP main camera(the Redmi Note 7S has a 48 MP main camera). The cheapest models of ¥998 ($144) are among the lowest priced devices in this list.
#6 Apple (苹果) and the iPhone XR/XS Max
The position of Apple in China's smartphone market has become a hot topic of discussion on social media recently in light of the rising China-US trade tensions. Although iPhone sales in China have indeed been dropping according to news reports, the iPhone XR and iPhone XS Max currently rank number 8 and number 10 most popular devices according to Zol at time of writing, with Apple ranking 6 in the top 10 smartphone brand charts. In the current list of best-selling smartphones on e-commerce site JD.com, the iPhone XR even ranks number one.
The iPhone XS Max is bigger than ever: it has a 6.5-inch OLED (2,688 x 1,242 pixels) screen whereas the XR has a 6.1-inch LCD (1,792 x 828 pixels). The camera of the XS Max has a dual 12-megapixel camera with wide-angle and telephoto. The XR has a single 12-megapixel wide-angle.
Some Chinese bloggers don't understand why the iPhone is still so popular in China. Influential Weibo tech blogger Keji Xinyi (@科技新一) recently wrote: "The exterior of all Android flagship devices looks better than iPhone, they take better pictures too, why do girls still like the iPhone so much?"
Some of the popular answers include that people like iOS, that they prefer the "uncomplicated" use of the iPhone, and praise it for being "stable."
With its ¥8399 ($1214) price tag, the iPhone XS Max is the most expensive phone around. The XR is currently priced at ¥5399 ($780).
#5 Honor (荣耀) and the Honor V20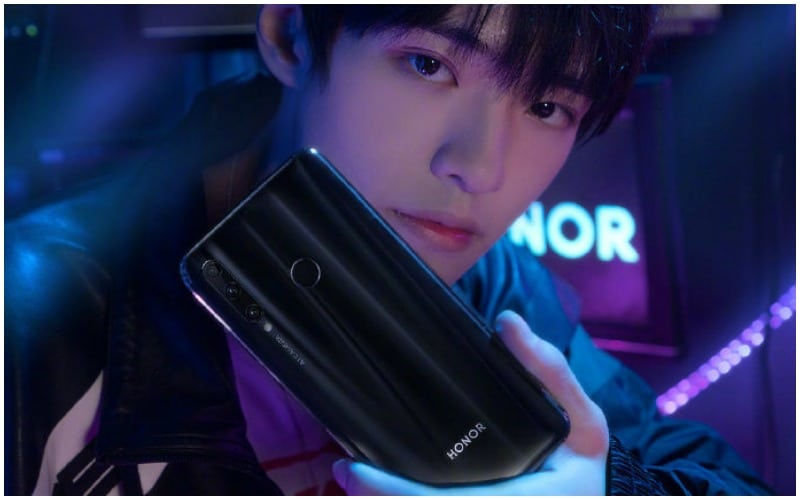 Honor, established in 2013, is the budget-friendly sister of the Huawei brand. The company's sub-brand has been doing very well over the past years. Honor focuses on great value for money.
The brand has over 21 million fans on Weibo. Honor targets younger consumers, not just with its relatively low prices, but also with its trendy designs, often offering phones in vibrant blue, pink and purple colors.
While the Honor brand currently ranks 5 on China's nationwide smartphone brands popularity charts, its most popular device, the Honor V20, now ranks number 9 within smartphone device rankings. Another bestseller is the Honor Magic 2.
Priced at ¥2799 ($404), the V20 device is one of the cheaper ones in the popularity charts. It has a 6.40-inch display with a resolution of 1080×2310 pixels. Its rear camera is a 48-megapixel camera, with its selfie camera being a 25-megapixel one. It is available in colors Charm Sea Blue, Magic Night Black, Charm Red, Phantom Red, and Phantom Blue.
#4 Samsung (三星) and the Galaxy S10
Samsung currently is the most popular smartphone brand in the PRC that is not made-in-China. The brand seems to have been able to win back consumer's trust after its previous problems with overheating and exploding batteries. In the first half of 2018, China actually replaced the US as the biggest market for Samsung.
The Galaxy S10 is the most popular Samsung device of this moment, and recent reports on bugs that allegedly come with a recent update have not seemed to impact its ranking.
The S10 has a 6.1-inch Super AMOLED QHD+ screen with 1440 x 3040-pixel display resolution.  Like most devices on this list, its camera is good: a triple rear camera (12 MP x 12 MP x 16 MP) that can shoot panorama shots on ultra wide.  The device has a dual-SIM tray/microSD card slot, and is water-resistant.
Price: ¥5999 ($867).
#3 Huawei (华为) and its P30 Series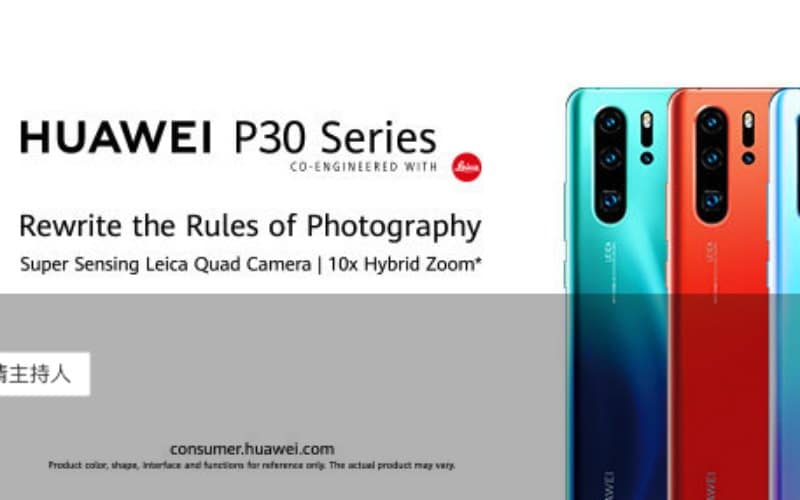 In light of the China-US trade war, Huawei has been making international headlines recently. Judging from e-commerce ranking lists and ZOL.com popularity lists, Huawei's popularity within the PRC seems to be unaffected by the recent consternation; if anything, it has only made the brand more popular within mainland China. Huawei remains to be one of China's top smartphone brands.
The most popular device of the Huawei brand currently is the Huawei P30 Pro mobile, ranking fifth in Chinas most popular smartphone charts of this moment. The Huawei P30 is slightly less popular, ranked at number 8.
The P30 Pro features a Full HD+ OLED 6.47 inches display, an integrated fingerprint sensor in the display, with a screen resolution of 1080 x 2340 pixels. It has a 40MP + 16MP + 8MP camera that is the best part of the device, with an impressive zoom function: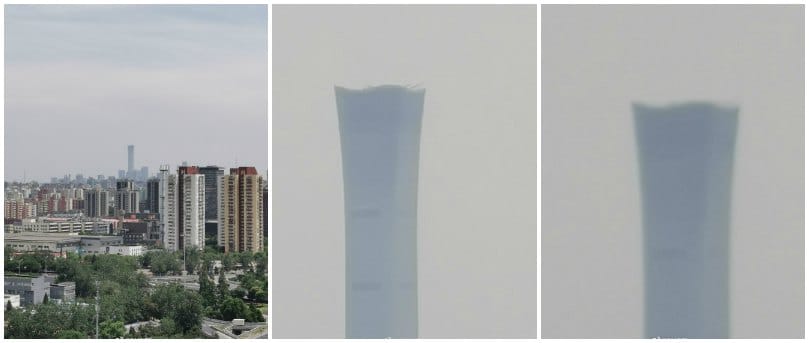 The device has been called "one of the best and most unique phones" to be released this year, and is an absolute winner for its camera compared to the Samsung S10 or the iPhone XS Max. The Pro price is set at ¥5488 ($793), also making it one of the most expensive phones in the top lists of this moment.
#2 Vivo and its Vivo X27

Vivo is another Chinese brand that has gained worldwide success since it first entered the market in 2009. Its headquarters are based in Dongguan, Guangdong.
Vivo often cooperates with Chinese celebrities in its marketing campaigns, such as Chinese singer and actor Lu Han (born 1990) or Chinese actress Zhou Dongyu (born 1992), clearly targeting the post-90s consumer group.
The brand has over 37 million followers on its Weibo account, making it the most popular brand in terms of online fans.
The Vivo X27 device was launched in China in March of 2019 and is specifically marketed as a "night photo" wonder tool.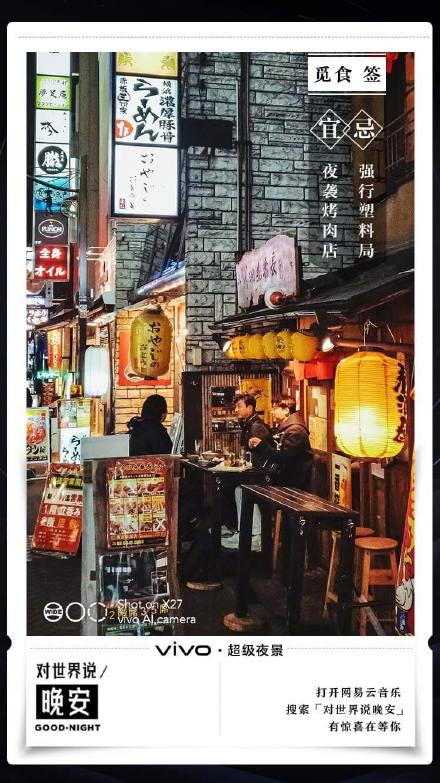 The VivoX27 is a 6.39-inch dual-sim device with a super AMOLED screen. It has a 48 MP main camera and 12 MP selfie camera, and in-display fingerprint sensor.
The Vivo X27 Pro hashtag (#vivo X27 Pro#) has over 96 million views on Weibo at time of writing, with most netizens mostly praising the device for its ability to make good photos at night. The device is currently also ranked number one on Zol.com in the best mobile gaming device category.
Priced around ¥3598 ($520).
#1 Oppo and its OPPO Reno Series

2019 is the year of 5G, and OPPO Reno is ready for it. Oppo launched its latest 5G supported OPPO Reno smartphone in April of 2019 and has since been a hit on Chinese social media. The OPPO Reno hashtag (#OPPO全新Reno#) has a staggering 560 million views on the Sina Weibo platform at the time of writing, with the launch of the orange Reno becoming a trending topic in late May.
OPPO is a Guangdong-based brand that officially launched in 2004. The brand is known for targeting China's young consumers with its trendy designs and smart celebrity marketing. In 2016, the brand hit international top smartphone lists and ranked as the number 4 smartphone brand globally.
OPPO currently has over 25 million fans on Weibo.
The OPPO Reno has a 6.4-inch AMOLED display, a 48-megapixel main camera, a wedge-shaped pop-up camera (16-megapixel front-facing), and in-display fingerprint scanner. Besides the standard Oppo Reno, there is also the OPPO Reno's 10x Hybrid Zoom, and that model is mostly praised on Chinese social media for its photo quality under the OPPO Reno 10 X Zoom hashtag (#OPPOReno10倍变焦版#). Check the photos below of one Weibo user (@塔湾小魔王) trying out the zoom.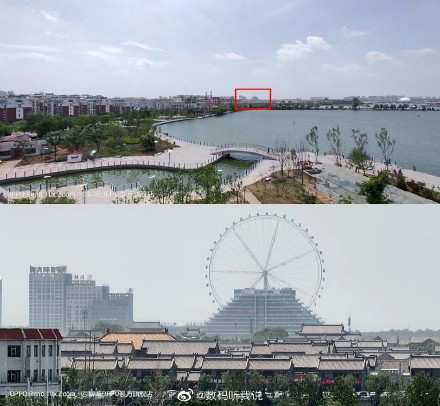 Price starting from: ¥3599 ($520).
Worth mentioning:
Some brands that did not make this top 10 list are still worth mentioning. One of them is Nubia (努比亚): Nubia may not be a very well-known brand outside of China, but in the PRC it's been consistently hitting top brand lists. Nubia, owned by parent company ZTE, has been doing very well in China's top-scoring smartphone lists since it was officially launched in 2015.
Other popular brands include Lenovo, ZTE, and Smartisan, Meitu: all Chinese companies.
"China has so many domestically produced smartphone," Chinese tech blogger Keji Xinyi (@科技新一) recently wrote on Weibo: "Xiaomi, OPPO, vivo, OnePlus, Meizu, Lenovo, etc. etc. Why is it that if we're talking about Chinese phones we're always talking about Huawei?"
Among the hundreds of responses, many think Huawei is simply the best, with others saying it just has a very strong marketing campaign. Most people, however, agree that Chinese smartphone market has much more to offer than Huawei alone.
By Manya Koetse
Spotted a mistake or want to add something? Please let us know in comments below or email us.
©2019 Whatsonweibo. All rights reserved. Do not reproduce our content without permission – you can contact us at info@whatsonweibo.com
"Taobao Life": This Feature Shows How Much Money You've Spent on Taobao
Some users just found out they could've bought a house with the money they've spent on Taobao.
Over the past few days, a new Taobao feature that allows users to see how much money they have spent on the online shopping platform is flooding Chinese social media.
Taobao Marketplace is China's biggest online shopping platform. Owned by tech giant Alibaba, Taobao was launched in 2003 to facilitate consumer-to-consumer retail.
For many people, Taobao shopping has become part of their everyday life. Whether it is clothes, pet food, accessories, electronics, furniture – you name it, Taobao has it.
Because buying on Taobao is so easy, fast, and convenient, many online consumers lose track of how much they actually spent on the platform – especially if they have been using it for years already.
Thanks to "Taobao Life," users can now see the total amount of money spent on their account.
How to do it? First: go to Taobao settings and click the profile account as indicated below.
Then click the top icon that says "Achievement" (成就).
And here you find what you have spent in this account in total. On the left: the money spent, on the right: the amount of purchases.
Since I've used started using this Taobao account for the occasional clothes shopping since 2016, I've made 122 purchases, spending 7849 yuan ($1140) – a very reasonable amount compared to some other Taobao users, who are now finding out they could have practically bought an apartment with the money they have spent on Taobao.
This user, for example, found out they spent over half a million yuan on Taobao ($75,500).
This user below has spent over 1,1 million yuan on Taobao ($170,000).
Some people discuss all the things they could have bought with the money they have spent on Taobao over the years: "As soon as I saw the number, I wanted to cry," one Weibo user writes: "What have I done?!"
Another person, finding out they have spent 230,000 yuan on Taobao ($33,400), writes: "This can't be true! Surely this must be a mistake!?"
"If I wouldn't have spent all this money on Taobao, I would've been rich," others say.
The topic of Taobao's total spending amount has become so popular on Chinese social media this week, causing so much consternation, that Taobao posted a message on its Weibo account on July 27, writing: "We heard you guys couldn't sleep last night.."
Although many people are shocked to find out the money they've spent on Taobao, others console themselves with the thought that adding up everything they have spent on Taobao, they were actually 'rich' at some point in their lives.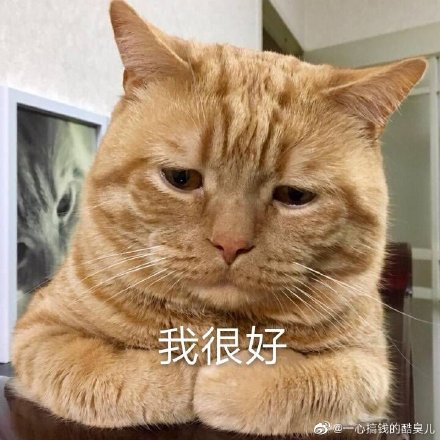 By Manya Koetse , with contributions from Miranda Barnes
Follow @whatsonweibo
Spotted a mistake or want to add something? Please let us know in comments below or email us. Please note that your comment below will need to be manually approved if you're a first-time poster here.
©2019 Whatsonweibo. All rights reserved. Do not reproduce our content without permission – you can contact us at info@whatsonweibo.com
Summer Censorship: Weibo Launches "Project Sky Blue"
No hot summer on Weibo: the social media network announces extra censorship on 'vulgar content.'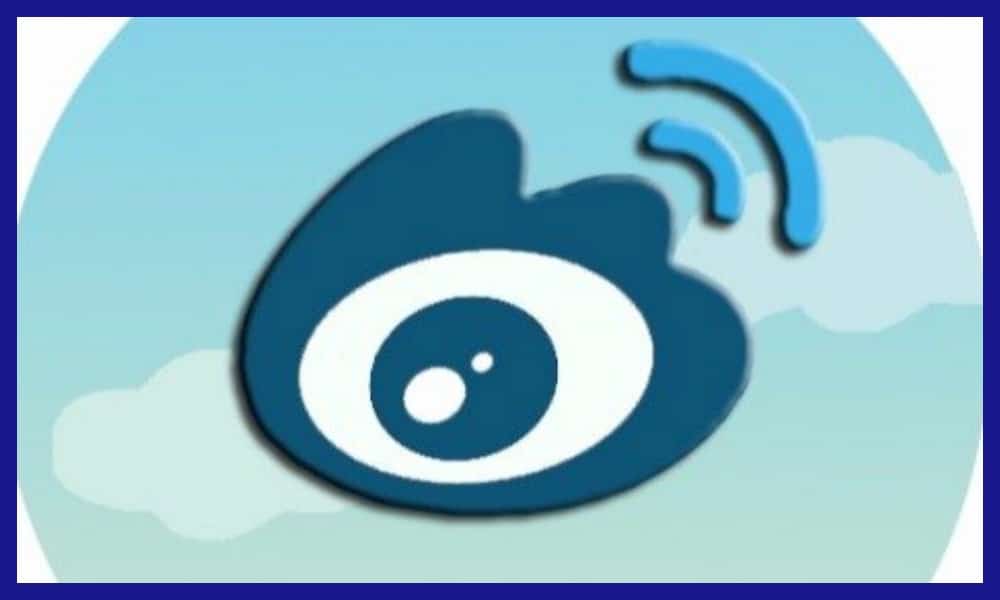 Earlier this week, the administration of Sina Weibo announced a special summer holiday crackdown on "vulgar content," including "pornographic novels, erotic anime, pictures or videos."
In a public announcement that was posted on July 4th, the Weibo administration writes that the primary goal of this campaign is to "create a healthier, more positive environment for underage users" during the summer break period.
The censorship plan is titled "Project Deep Blue" (or: "Project Sky Blue") (蔚蓝计划), and will use filter systems, human moderators and user reports to censor more content for the upcoming two months.
The project even has its own Weibo account now, where Weibo users can ask questions, report inappropriate content, and get more information on the campaign.
Weibo states it will further expand its team of online content supervisors, and also explicitly encourages netizens to flag 'inappropriate' content to make the online community 'more wholesome.'
The hashtag #ProjectDeepBlue (#蔚蓝计划#) topped the hot search lists on Weibo this week; not necessarily because of the topic's popularity, but because it was placed there by the social media site's administration. At time of writing, the hashtag page has attracted more than 180 million views.
Online responses to the summer censorship program are mixed: many commenters voice their support for the latest measure, while others express frustration.
One Weibo user from Hubei calls the latest measure "hypocritical," arguing that minors surf Weibo just as much during school time as during the summer holiday – suggesting that launching a special censorship program for the summer vacation does not make sense at all.
But many popular comments are in favor of the project, saying: "I support Project Deep Blue, the internet needs to be cleaned up," and: "China's young people need to be protected."
This is not the first time Weibo launches a special intensified censorship program. Throughout the years, it has repeatedly carried out 'anti-pornography' campaigns in cooperation with Chinese cyberspace authorities.
Often, the crusade against 'vulgar' content also ends up being used for the purpose of censoring political content rather than to actually eradicate 'obscenities' (read more).
By now, it seems that many Weibo users are quite actively using the Project Deep Blue tag to report on other users who are posting violent or vulgar content.
"If you're not careful, you're hit with vulgar and obscene content the moment you're on the internet," well-known mom blogger Humapanpan (@虎妈潘潘) writes: "Now that the summer holiday is coming, I hope we can join the Project Deep Blue, and clean up the internet environment.  Actively report obscene content the moment you see it – let's protect our future together."
By Skylar Xu & Manya Koetse
Spotted a mistake or want to add something? Please let us know in comments below or email us. Please note that your comment below will need to be manually approved if you're a first-time poster here.
©2019 Whatsonweibo. All rights reserved. Do not reproduce our content without permission – you can contact us at info@whatsonweibo.com