Top 10 China's Most Popular Smartphone Brands & Models (May/June 2019)
These are the ten most popular smartphone brands and models in China right now.
There is one topic that is always buzzing on Chinese social media: the latest smartphone trends. This is a top 10 of the most popular Chinese smartphone brands and their hottest models of the moment.
In 2018, What's on Weibo listed the top 10 most popular smartphone brands in China. With a smartphone market that is dynamic and rapidly changing, it's time for an update to see which smartphones brands are currently most popular in the PRC.
Since 2017, we've seen various smartphone trends coming and going. Bezel-less devices, increasing the size of the screen, have gone from trend to norm. In the selfie era, the same holds true for high-performing front-facing cameras. More temporary trends have given way to more sophisticated gadget design. It's all about superzoom cameras, full-view displays, pop-up selfie cameras, and let's not forget about 5G.
One other major trend that is ongoing for the past years is that despite the popularity of Apple and Samsung, 'made in China' brands are dominating the smartphone and tablet market.
But the biggest trend now, more so than trendy and colorful design or smooth edges, is photography: the latest devices from different brands are now, more than ever, competing over who has the best (main) camera.
Looking at popularity charts on Baidu and Zol.com, leading IT portal website in China, the brands Oppo, Vivo, and Huawei are still the top popular smartphone brands in China. Huawei, Oppo, and Vivo were also the best-selling smartphones on the market in Q1 (Sohu), followed by Xiaomi, Apple, and Samsung.
Making an absolute top 10 of most popular smartphone brands in China at this moment is not so straightforward, however, since the rankings are different depending on the source and on which phone models are sold the most at a particular time.
The charts of leading e-commerce platforms JD.com and Suning, for example, are not exactly the same as Zol's smartphone popularity rankings. We will stick to the Zol rankings for this article, looking at brands first and matching them with their most popular device models.
#10 Realme and the Realme X
Realme is a Shenzhen-based company that was established in 2018: it is the youngest smartphone brand in this list. Previously, it was a subbrand of OPPO but became independent in May of last year.
Realme has 1,2 million followers on Weibo. Realme is recently promoting its Realme X device, of which the hashtag page has a staggering 120 million views.
The Realme phone price starts at ¥1499 ($216) for the 4GB + 64GB storage variant. It has a a 6.53-inch full-HD+ (1080×2340 pixels) AMOLED screen, and features a 48-megapixel primary camera.
On social media, the Realme is mostly praised for its strong camera and friendly price.
#9 OnePlus (一加) and OnePlus7 Pro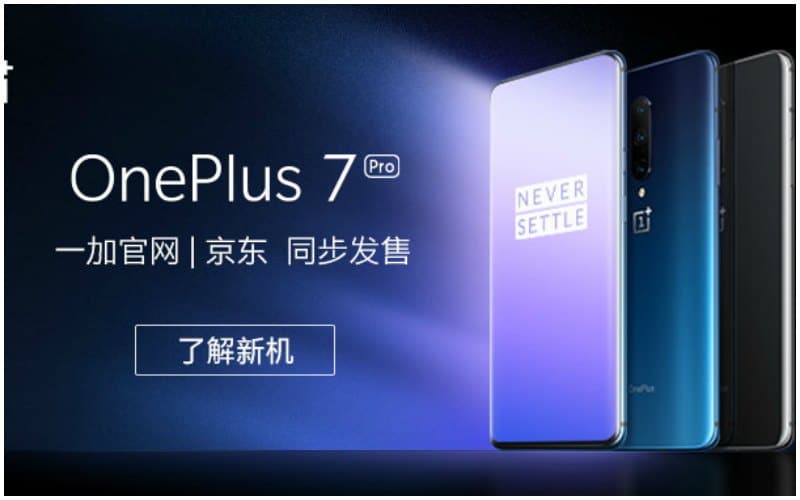 OnePlus is a Shenzhen based Chinese smartphone manufacturer founded by Pete Lau and Carl Pei in December 2013. The company officially serves 32 countries and regions around the world as of January 2018.
The OnePlus 7 Pro of ¥4999 ($722) is currently listed as the number one popular smartphone by Zol.com; the brand itself is on the lower end of the top 10 most popular smartphone brands in China.
The 7 Pro device was called "one of the best Android phones you can buy" by AndroidCentral, on top of being "the best phone OnePlus has released to-date."
The phone is big: it features a 6.67-inch display with a screen resolution of 1440 x 3120 pixels. It has fingerprint sensor, a 4000 mAh battery, and a rear 48MP + 16MP + 8MP camera.
#8 Meizu (魅族) and the Meizu 16s
Meizu is another Chinese homegrown brand, established by high school dropout Jack Wong (Huáng Zhāng 黄章) in 2003.
The Meizu device that is currently ranked in the top 10 hot-selling lists is the 16S that was released in April and is priced at ¥3198 ($462). The device has a 6.2 inch AMOLED screen (1080 x 2232 px). The main camera is a 48 MP, and the device is equipped with a 3600mAh battery.
The cheaper 16Xs (#魅族16Xs#) was a popular topic on social media on May 30, which is when it was launched.
#7 Xiaomi (小米) and the Redmi Note
Since the launch of its first smartphone in 2011, Beijing-brand Xiaomi has become one of the world's largest smartphone makers. In the Zol rankings the brand is currently listed at number 7, in JD.com's hot-selling lists, it's ranked 3. The Redmi is actually a sub-brand of Xiaomi, but it's still listed as Xiaomi in ranking lists such as that of JD.com.
The Xiaomi Redmi Note 7, Redmi K20, and Xiaomi 9 are all doing well, with the Redmi being the more popular device within the PRC. Techradar describes the Redmi Note 7 as a "great budget smartphone" with "stellar battery life."
The Xiaomi Redmi Note 7 has a 6.3 inch (1080 x 2340) full-HD display (Full HD+) and a 12 MP main camera(the Redmi Note 7S has a 48 MP main camera). The cheapest models of ¥998 ($144) are among the lowest priced devices in this list.
#6 Apple (苹果) and the iPhone XR/XS Max
The position of Apple in China's smartphone market has become a hot topic of discussion on social media recently in light of the rising China-US trade tensions. Although iPhone sales in China have indeed been dropping according to news reports, the iPhone XR and iPhone XS Max currently rank number 8 and number 10 most popular devices according to Zol at time of writing, with Apple ranking 6 in the top 10 smartphone brand charts. In the current list of best-selling smartphones on e-commerce site JD.com, the iPhone XR even ranks number one.
The iPhone XS Max is bigger than ever: it has a 6.5-inch OLED (2,688 x 1,242 pixels) screen whereas the XR has a 6.1-inch LCD (1,792 x 828 pixels). The camera of the XS Max has a dual 12-megapixel camera with wide-angle and telephoto. The XR has a single 12-megapixel wide-angle.
Some Chinese bloggers don't understand why the iPhone is still so popular in China. Influential Weibo tech blogger Keji Xinyi (@科技新一) recently wrote: "The exterior of all Android flagship devices looks better than iPhone, they take better pictures too, why do girls still like the iPhone so much?"
Some of the popular answers include that people like iOS, that they prefer the "uncomplicated" use of the iPhone, and praise it for being "stable."
With its ¥8399 ($1214) price tag, the iPhone XS Max is the most expensive phone around. The XR is currently priced at ¥5399 ($780).
#5 Honor (荣耀) and the Honor V20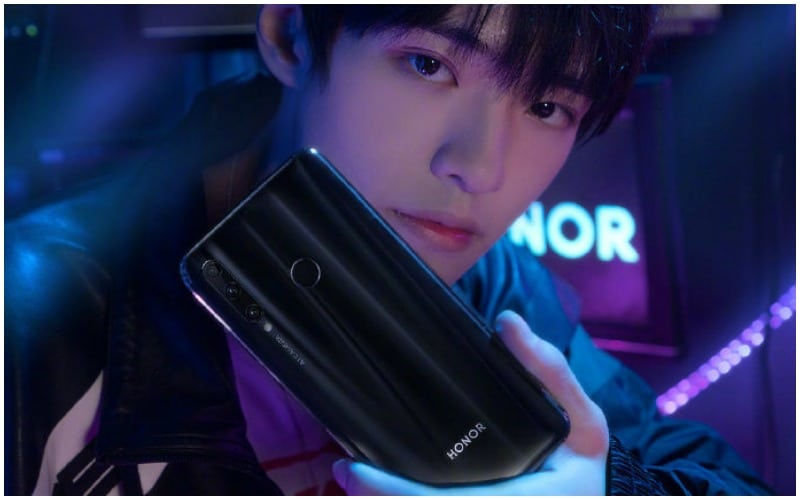 Honor, established in 2013, is the budget-friendly sister of the Huawei brand. The company's sub-brand has been doing very well over the past years. Honor focuses on great value for money.
The brand has over 21 million fans on Weibo. Honor targets younger consumers, not just with its relatively low prices, but also with its trendy designs, often offering phones in vibrant blue, pink and purple colors.
While the Honor brand currently ranks 5 on China's nationwide smartphone brands popularity charts, its most popular device, the Honor V20, now ranks number 9 within smartphone device rankings. Another bestseller is the Honor Magic 2.
Priced at ¥2799 ($404), the V20 device is one of the cheaper ones in the popularity charts. It has a 6.40-inch display with a resolution of 1080×2310 pixels. Its rear camera is a 48-megapixel camera, with its selfie camera being a 25-megapixel one. It is available in colors Charm Sea Blue, Magic Night Black, Charm Red, Phantom Red, and Phantom Blue.
#4 Samsung (三星) and the Galaxy S10
Samsung currently is the most popular smartphone brand in the PRC that is not made-in-China. The brand seems to have been able to win back consumer's trust after its previous problems with overheating and exploding batteries. In the first half of 2018, China actually replaced the US as the biggest market for Samsung.
The Galaxy S10 is the most popular Samsung device of this moment, and recent reports on bugs that allegedly come with a recent update have not seemed to impact its ranking.
The S10 has a 6.1-inch Super AMOLED QHD+ screen with 1440 x 3040-pixel display resolution.  Like most devices on this list, its camera is good: a triple rear camera (12 MP x 12 MP x 16 MP) that can shoot panorama shots on ultra wide.  The device has a dual-SIM tray/microSD card slot, and is water-resistant.
Price: ¥5999 ($867).
#3 Huawei (华为) and its P30 Series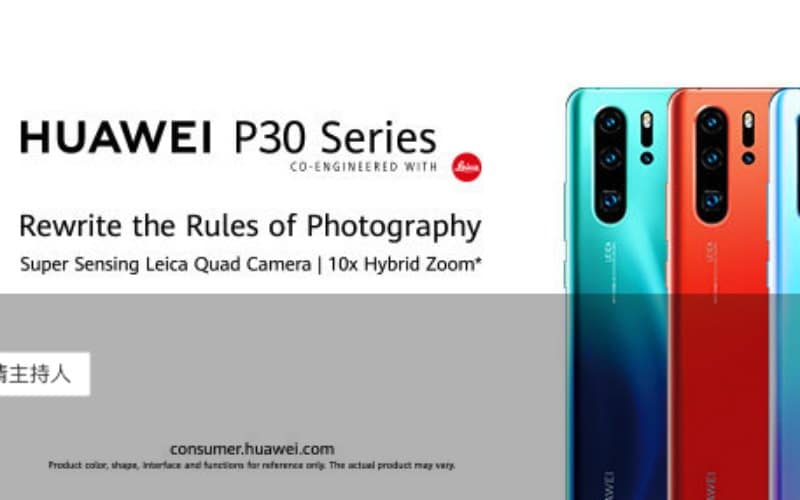 In light of the China-US trade war, Huawei has been making international headlines recently. Judging from e-commerce ranking lists and ZOL.com popularity lists, Huawei's popularity within the PRC seems to be unaffected by the recent consternation; if anything, it has only made the brand more popular within mainland China. Huawei remains to be one of China's top smartphone brands.
The most popular device of the Huawei brand currently is the Huawei P30 Pro mobile, ranking fifth in Chinas most popular smartphone charts of this moment. The Huawei P30 is slightly less popular, ranked at number 8.
The P30 Pro features a Full HD+ OLED 6.47 inches display, an integrated fingerprint sensor in the display, with a screen resolution of 1080 x 2340 pixels. It has a 40MP + 16MP + 8MP camera that is the best part of the device, with an impressive zoom function: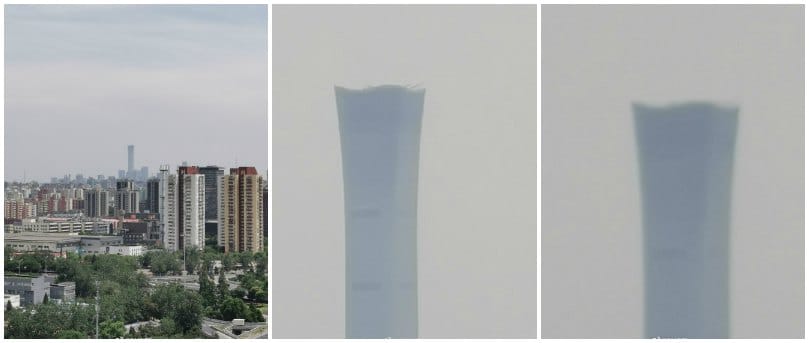 The device has been called "one of the best and most unique phones" to be released this year, and is an absolute winner for its camera compared to the Samsung S10 or the iPhone XS Max. The Pro price is set at ¥5488 ($793), also making it one of the most expensive phones in the top lists of this moment.
#2 Vivo and its Vivo X27

Vivo is another Chinese brand that has gained worldwide success since it first entered the market in 2009. Its headquarters are based in Dongguan, Guangdong.
Vivo often cooperates with Chinese celebrities in its marketing campaigns, such as Chinese singer and actor Lu Han (born 1990) or Chinese actress Zhou Dongyu (born 1992), clearly targeting the post-90s consumer group.
The brand has over 37 million followers on its Weibo account, making it the most popular brand in terms of online fans.
The Vivo X27 device was launched in China in March of 2019 and is specifically marketed as a "night photo" wonder tool.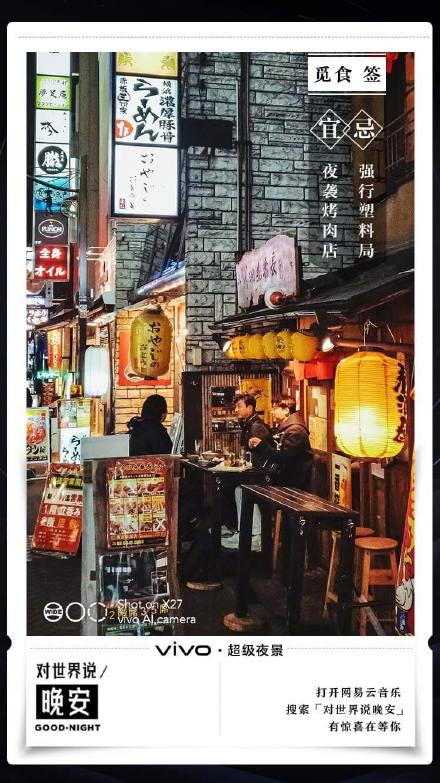 The VivoX27 is a 6.39-inch dual-sim device with a super AMOLED screen. It has a 48 MP main camera and 12 MP selfie camera, and in-display fingerprint sensor.
The Vivo X27 Pro hashtag (#vivo X27 Pro#) has over 96 million views on Weibo at time of writing, with most netizens mostly praising the device for its ability to make good photos at night. The device is currently also ranked number one on Zol.com in the best mobile gaming device category.
Priced around ¥3598 ($520).
#1 Oppo and its OPPO Reno Series

2019 is the year of 5G, and OPPO Reno is ready for it. Oppo launched its latest 5G supported OPPO Reno smartphone in April of 2019 and has since been a hit on Chinese social media. The OPPO Reno hashtag (#OPPO全新Reno#) has a staggering 560 million views on the Sina Weibo platform at the time of writing, with the launch of the orange Reno becoming a trending topic in late May.
OPPO is a Guangdong-based brand that officially launched in 2004. The brand is known for targeting China's young consumers with its trendy designs and smart celebrity marketing. In 2016, the brand hit international top smartphone lists and ranked as the number 4 smartphone brand globally.
OPPO currently has over 25 million fans on Weibo.
The OPPO Reno has a 6.4-inch AMOLED display, a 48-megapixel main camera, a wedge-shaped pop-up camera (16-megapixel front-facing), and in-display fingerprint scanner. Besides the standard Oppo Reno, there is also the OPPO Reno's 10x Hybrid Zoom, and that model is mostly praised on Chinese social media for its photo quality under the OPPO Reno 10 X Zoom hashtag (#OPPOReno10倍变焦版#). Check the photos below of one Weibo user (@塔湾小魔王) trying out the zoom.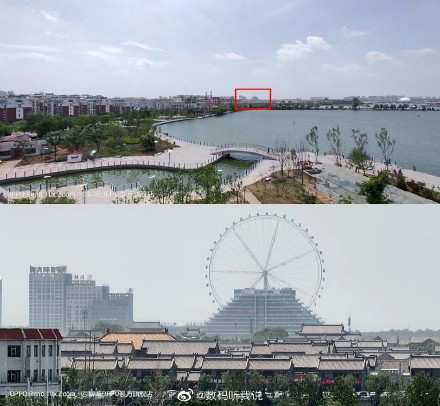 Price starting from: ¥3599 ($520).
Worth mentioning:
Some brands that did not make this top 10 list are still worth mentioning. One of them is Nubia (努比亚): Nubia may not be a very well-known brand outside of China, but in the PRC it's been consistently hitting top brand lists. Nubia, owned by parent company ZTE, has been doing very well in China's top-scoring smartphone lists since it was officially launched in 2015.
Other popular brands include Lenovo, ZTE, and Smartisan, Meitu: all Chinese companies.
"China has so many domestically produced smartphone," Chinese tech blogger Keji Xinyi (@科技新一) recently wrote on Weibo: "Xiaomi, OPPO, vivo, OnePlus, Meizu, Lenovo, etc. etc. Why is it that if we're talking about Chinese phones we're always talking about Huawei?"
Among the hundreds of responses, many think Huawei is simply the best, with others saying it just has a very strong marketing campaign. Most people, however, agree that Chinese smartphone market has much more to offer than Huawei alone.
By Manya Koetse
Spotted a mistake or want to add something? Please let us know in comments below or email us.
©2019 Whatsonweibo. All rights reserved. Do not reproduce our content without permission – you can contact us at info@whatsonweibo.com
Key Players, Digital Trends & Deep Dives: China Internet Report 2021
SCMP just launched its latest China Internet Report. (And What's on Weibo readers can get a 30% discount on the Pro Edition!)
As China's tech sector has been facing an ongoing crackdown by Beijing regulations, a lot has been changing in the country's digital environment over the past year. The new China Internet Report 2021 by SCMP gives an overview of the latest trends and developments.
When it comes to China's online landscape, nothing ever stays the same. Over the past year, political, economic, and social developments and measures have once again changed the Chinese digital environment.
Giving a comprehensive overview of the key leaders and major trends dominating the Chinese online field, South China Morning Post (SCMP) issued its fourth annual China Internet Report.
China's internet population has now risen to 989 million – last year's report indicated an internet population of 904 million. By now, there are 853 million mobile payment users, which indicates that over 86% of the entire mobile internet population uses mobile as a way to pay.
As China's internet population is still growing, and new online startups are still popping up every day, there have been tightening regulations on multiple fronts.
As laid out in SCMP's report, regulations mainly focus on the four areas of antitrust, finance, cybersecurity, and data privacy. Regulatory actions targeting the monopolistic behaviours of China's biggest internet companies are still ongoing, and the new Data Security Law came into effect on September 1st of this year.
While Chinese tech companies are seeing increased scrutiny at home, they have also been facing intensifying geopolitical tensions between China and other countries. Over the past year, the various probes and shutdowns into Chinese companies by countries such as the US and India have meant a serious blow to the market share of Chinese apps.
Meanwhile, the SCMP report highlights the trend of various older and newer Chinese (e-commerce) apps "downplaying" their Chinese origins when entering foreign markets. Shein is a good example of this development, but other players including Zaful, Urbanic, and Cider are also experiencing more success outside of China while not explicitly marketing themselves as Chinese e-commerce apps.
Another noteworthy trend explained in the new report is how China's shifting demographics are creating new niche segments to compete over. The COVID-19 crisis is partially a reason why China has seen an increase in senior internet users, with an increasing number of online products and content catering to the elderly.
China's Ministry of Industry and Information Technology (MIIT) even issued special guidelines earlier this year for web pages and mobile apps to carry out so-called "elderly friendliness modifications." Since this user group is still expected to see significant growth, the "silver economy" is an area that will only become more important in the years to come.
To check out all the main trends for 2021, China's latest internet statistics, its top tech competitors, internet companies, and more, here's a link to the free report.
The free report is 55 pages long and gives an overview of China's latest internet numbers and players, covers the top cross-sector trends for 2021, including the tightening regulations and the bumpy road ahead for China's tech IPOs.
The Pro Edition of China's Internet Report 2021, also launched by SCMP, is 138 pages long and provides a deep-dive into ten relevant sectors – featuring insightful and useful analysis, data, and case studies relating to China's e-commerce market, content & media, gaming, blockchain, fintech, online education, healthtech, smart cars, 5G, and Artificial Intelligence.
The China Internet Report Pro Edition is priced at US$400, but the team at SCMP has kindly reached out and made it possible for us to offer a special 30% discount to What's on Weibo readers.
You'll get the discount by using the discount code: WHATSONWEIBO30, or by clicking this link that will automatically include your discount code.
By Manya Koetse
Spotted a mistake or want to add something? Please let us know in comments below or email us. First-time commenters, please be patient – we will have to manually approve your comment before it appears.
©2021 Whatsonweibo. All rights reserved. Do not reproduce our content without permission – you can contact us at info@whatsonweibo.com.
How Social Media Is Speeding Up Zhengzhou Flooding Rescue Efforts
Chinese social media are speeding up local rescue efforts after Zhengzhou saw the heaviest rain in 1,000 years.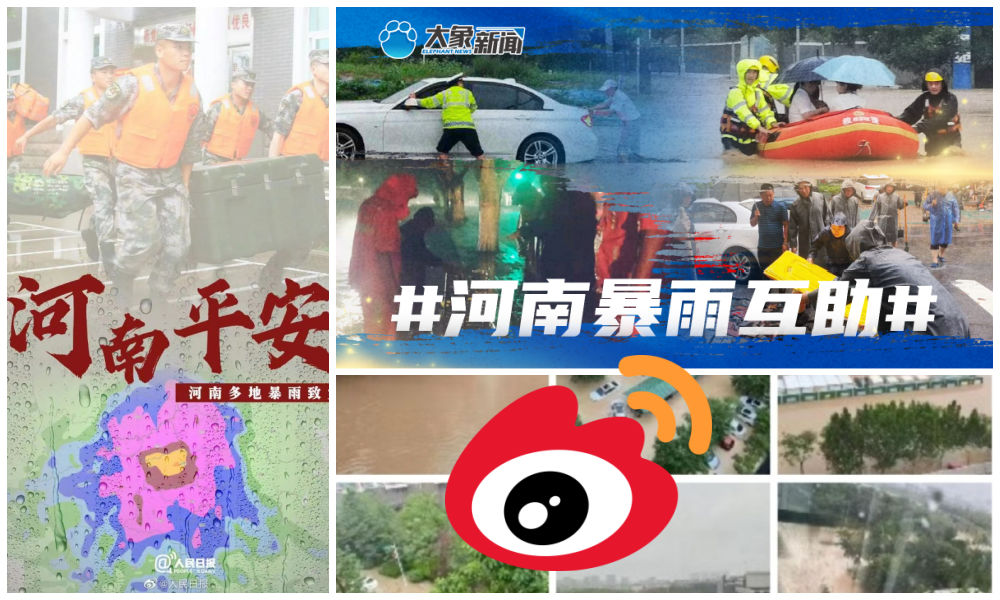 Social media is utilized as a tool in the response to the floodings in Henan province. Once again, Weibo facilitates active public participation to provide immediate assistance to the people facing this natural disaster. 
On Tuesday, July 20, heavy rainfall caused major disruptions in the central province of Henan. The amount of rain over the last three days in Zhengzhou is reported to be the same as what it would usually receive in an entire year.
It is reported that Henan Province has initiated the highest-level emergency response to floods, and China's State Flood Control and Drought Relief Bureau has dispatched a workgroup to Henan, initiating level III emergency response rescue work.
Since the evening of July 20, news and information streams on the heavy rains and floods have been dominating Chinese social media. In the midst of the disastrous events, Weibo has become an online space for people seeking help, those disseminating information on available resources, and for other related activities that help netizens engage in emergency management and accessing information.
The volume of such messages is huge, with thousands of netizens seeking ways to help speed up rescue work and actively contribute to the emergency relief efforts.
The organically improvised response protocol on social media includes the following guidelines:
Verify, summarize, highlight, and spread online help requests posted by people from different locations
Remind people to delete help-seeking posts once they have been rescued or have found assistance.
Disseminate relevant knowledge relating to emergency care and response, and public health information, such as how to deal with different disaster scenarios, warning people about the safety of drinking water during floods, etc.
Share information regarding mental health and psychosocial support during the different phases of the disaster.
When posts of people trapped by the heavy rain started to be published on Weibo, many online influencers, no matter what subject they usually focus on, participated in spreading help-request posts that were not getting a lot of online attention.
Erdi 耳帝, a music influencer with nearly 15 million fans on Weibo, has been retweeting the online posts of people asking for help since the night of July 20.
An example of such an online emergency help request (求助贴) is the following post of July 21st, 17:15 local time:
"Our entire neighborhood is cut off from water and electricity, the water level is rising to chest level, and we currently have no drinking water at the moment. Need help urgently.
Status: Verified, pending rescue.
Seeking help: Wu M**, phone 13*****27
Number of people to be rescued: five or six thousand
Location: Zhengzhou City, Henan Province, Zhengdong New District, Shangdu / Xuzhuang Street intersection, east courtyard of Shangdu Jiayuan Muzhuang district (we can't exit the building, there is no water, no electricity, no supplies, and it's been 24 hours)"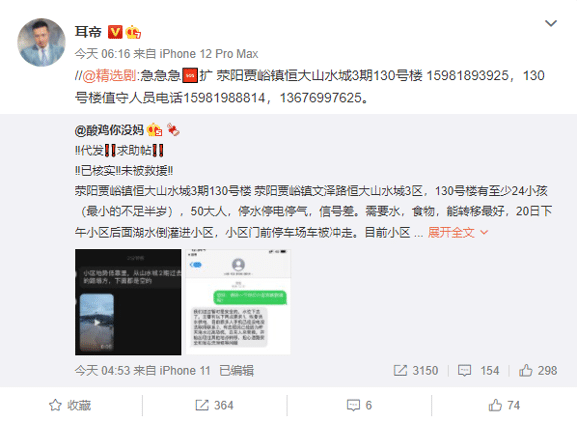 Some Weibo users engage in organizing scattered online information in one single post, e.g. posts regarding local electricity leakage, making this information more accessible and easier to understand.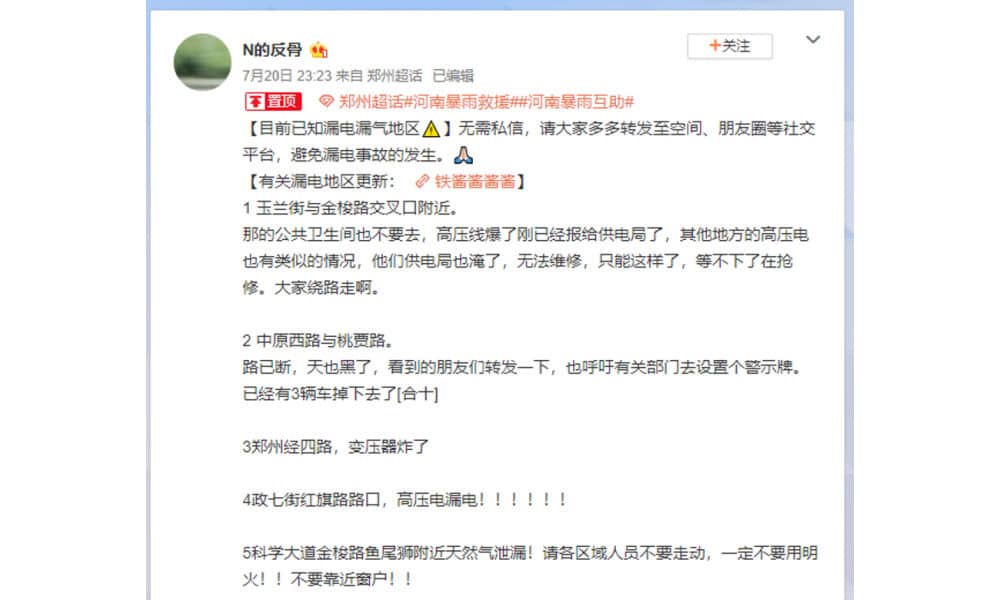 One post that was among the top-shared ones this week, is a picture that includes contact information of rescue teams of both officials and civilians. When realizing that some people were unable to upload the picture due to poor internet connections caused by the heavy rain, an up-to-date and full-text version was quickly shared by netizens.
Some Weibo users listed various methods to get assistance for hearing-impaired and deaf-mute people affected by the floods, advising people to download various apps to help to communicate and translate.
Besides the more general practical advice and emergency action plans shared by Chinese social media users, there are also those who pay attention to the importance of personal hygiene during these times. Some are sending out information about menstrual hygiene needs during floods, reminding women to frequently change sanitary pads and try to keep the genital area clean and dry due to the risk of infection. A hashtag related to menstruation during the flooding momentarily ranked fifth in the top search lists (#河南暴雨 如果你出在经期<).

Information on mental health support is disseminated all across social media.
People also try to provide mental support in other ways. A student orchestra spontaneously performed at the Zhengzhou station, where dozens of passengers were left stranded in the night. The video clips of the performance went viral, with the young musicians playing two widely-known songs, "My People, My Country" (我和我的祖国) and "Ode to the Motherland" (歌唱祖国). Many social media users shared the clips and expressed how the performance moved them to tears.
A kind gesture in these terrible times. This youth orchestra pulled out their instruments and performed for all those other passengers who are stranded at the Zhengzhou East Station tonight ❤️ All trains were suspended after 2am on the 21st. pic.twitter.com/50THGOhy6O

— Manya Koetse (@manyapan) July 20, 2021
Some video clips that show how ordinary people save ordinary people amid such a natural disaster have also been widely shared. One video shows citizens of Zhengzhou standing in a line and use a rope to pull people from an underground floor where they were trapped by the water flooded.
Earlier in this thread there was a video of people helping those trapped in lower levels. There is more footage showing other places in Zhengzhou where citizens also joined forces to help those trapped by the water to get out safely. pic.twitter.com/1R9q1JcUtY

— Manya Koetse (@manyapan) July 20, 2021
In all the aforementioned ways and many more, Weibo has become a public platform for Chinese people to respond to the Henan disaster, efficiently communicate and keep track of help requests, organize and disseminate related information, and provide access to timely knowledge and relevant advice.
With so many online influencers and ordinary netizens voluntarily joining in, the online information flows are quickly circulating, allowing for necessary public communication channels while other resources and communication methods are still overwhelmed or in the making. The last time Weibo was used as an efficient emergency communication tool was during the early days of the COVID19 outbreak in Wuhan.
"Please stand strong, Zhengzhou" and "Hang on, Henan," many commenters write: "Help is underway!"
Also see our previous article on the situation in Zhengzhou here.
By Wendy Huang
Follow @whatsonweibo
Spotted a mistake or want to add something? Please let us know in comments below or email us. Please note that your comment below will need to be manually approved if you're a first-time poster here.
©2021 Whatsonweibo. All rights reserved. Do not reproduce our content without permission – you can contact us at info@whatsonweibo.com