Weibo Night Awards: These Were The Most Influential Weibo Brands, Events & Celebrities
Weibo Night looks back on Sina Weibo's hottest celebrities and happenings of the last year.
The evening of January 16 was Weibo Night (#微博之夜#) – the yearly much-anticipated live-broadcasted ceremony that looks back on Sina Weibo's hottest brands, celebrities, and happenings of the last year.
Weibo Night is an event that many netizens have been looking forward to for weeks. The night has been a recurring event since 2003, when the Sina media company first started the ceremony to look back on the hottest Weibo topics and celebrities of the previous year. The night was initially known as the 'Sina Grand Ceremony' (新浪网络盛典) until it turned into the 'Weibo Night' (微博之夜) in 2010.
During the ceremony of Weibo Night, that took place on the evening of January 16 (Beijing time) at the China National Convention Center, various prices were awarded in categories such as 'The Hottest Weibo Person of the Year', 'Most Influential Weibo Musician of the Year', 'Weibo King & Queen', 'The Most Influential Companies', or the 'Biggest Topics of the Year.'
The award ceremony was broadcasted live on Weibo and received over 510,000 comments directly below the live broadcast on the Weibo Night account page. The hashtag 'Weibo Night' (#微博之夜#) was used over 28 million times.
The Biggest Events of the Year
While What's on Weibo has compiled its own A-Z of the biggest trends on Weibo of 2016, the official Weibo Night jury picked some very different topics as the top events of the year – all of which focused on the Chinese nation.
The "retrial of Nie Shubin" (#聂树斌案再审#) was chosen as one of the biggest topics of the year. Nie was a young man who was executed in 1995 after being convicted for murder. After his family campaigned to prove his innocence for over two decades, the supreme court ruled in 2016 that there was "insufficient evidence" used in Nie's trial, and his conviction was overturned. According to many Weibo commenters, the retrial proved that China's legal system has made a lot of progress since the 1990s.
The topic "green channel for organ transportation" (#器官转运绿色通道#) also made it to the top events of the year according to the Weibo Night jury. The topic addresses the news that China established a "green organ channel" in 2016; a faster-prioritized transport system for human organs that will shorten the time it takes for organs to get to transplant patients, avoiding unnecessary health problems and delays. The topic made headlines in May of 2016, but actually only attracted a few thousand comments on Weibo.
According to the Weibo Night awards, the year's biggest topic was "China Cannot Get Smaller" (#中国一点都不能少#), a slogan and image posted by state newspaper People's Daily in July of 2016 around the time of the South China Sea trial that was brought to the tribunal in The Hague by the Philippines, which argued that Chinese activities in the disputed waters of the South China Sea are illegal.
The tribunal ruled that China's sovereignty claims over the South China Sea indeed violated international law. The verdict angered many netizens and triggered a wave of cyber-nationalism.
The topic and image emphasizes that there is only One China, and that China includes Taiwan, Hong Kong and the disputed islands – and that there is no such thing as a 'China' that does not include these areas.
Other topics that were mentioned in the top event list were #D-STRONG, the election of Trump, the G20 summit, and the Beijing Hotel Assault.
The divorce of Wang Baoqiang, which actually was one of the biggest topics of 2016, was not mentioned in the Weibo Night list. Shortly after the celebrity divorce and love scandal became one of the biggest topics on Weibo of 2016, the Chinese media watchdog announced that it would restrict the hyping of private scandals of the rich and famous.
In the Weibo Night 'top hashtag list', the catchphrase "mystical powers" (#洪荒之力#) came in first. The term became trending after Olympic swimmer Fu Yuanhui used it during an interview with the state media in Rio.
Weibo's Most Popular Artists
This year, many of the Weibo People's Awards went to celebrities in the music category. The Weibo celebrity that won the award for being most "Internationally Influential" was Hong Kong-born American singer-songwriter Coco Lee (李玟).
Chinese pianist Lang Lang (郎朗) was awarded the price for being Weibo's Biggest Classical Musician, and Taiwanese pop singer Zhang Xinzhe (张信哲) a.k.a. Jeff Chang was awarded with the 'model singer' award. Jason Zhang (张杰) won the award for Best Concert of the Year.
The award for Most Popular Singer of the Year went to Chinese rapper Z.Tao (黄子韬), who also won the Most Influential Male Singer award at the 2016 Miaopai Awards.
The Director of the Year award went to Feng Xiaogang (冯小刚) who produced the 2016 movie I Am Not Madame Bovary (我不是潘金莲). Feng was actually awarded twice this evening, as his film also became Weibo's Best Movie of the Year.
Actresses Zhou Dongyu (周冬雨) and Ma Sichun (马思纯) were selected as winners in the Most Popular Performer category. Both women starred in the 2016 movie Soul Mate (七月与安生).
Most Influential People on Weibo
One of the most influential persons of the year, according to the Weibo Night awards, does not come as a surprise: Papi Jiang (papi酱) is the Weibo vlogger who had her big breakthrough last year with her witty online videos in which she commented on anything from family interactions to dating etiquette. In April 2016, an ad auction showed that companies were willing to pay up to 22 million RMB (3,4 million US$) to get Papi Jiang connected to their brand.
The other 'most influential' person was Chinese table tennis player Zhang Jike (张继科), who became the number four player in the world in 2016.
In the sports category, Chinese Olympic swimmer Sun Yang (孙杨) was awarded as Best Sportsman of the Year.
Biggest Brands of the Year
Perhaps the selection of Weibo's biggest brands of the year during this ceremony was not completely unbiased, as many of the chosen brands were also official sponsors of the show, such as Chinese electronics manufacturer Oppo or Japanese car brand Nissan.
Other selected brands were e-commerce platform Jumei (聚美优品), Alibaba (阿里), Chinese smartphone and electronic brands Huawei (华为) and Xiaomi (小米), and ride-hailing app Didi (滴滴).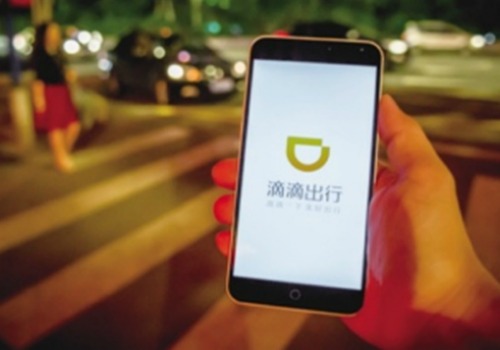 Especially Didi made headlines last year when it merged with its American rival Uber. Recently, the original Uber app has closed down and was replaced by an app specially made for the Chinese market.
Weibo King & Queen
One of the most anticipated awards of the night was that of the absolute 'King' and 'Queen' of Weibo – a People's Choice Award that netizens could vote for in the weeks preceding the event.
Chinese actress Fan Bingbing (@范冰冰) was elected Weibo Queen. The actress has been among the top 10 of celebrities with the most Weibo followers for years. The 35-year-old celebrity is one of China's most famous fashion icons and actresses. She is also the 4th highest-paid actress in the world. She currently has over 55.1 million Weibo fans, and received over 14 million votes for the title of 'Weibo Queen' for this year.
The Weibo 'King' of the year is pop group 'TF Boys', that received nearly 63 million votes for the 'King' award. The all-boy pop group has a huge fanbase in China. 2016 marked their first performance during China's most prestigious live event – the CCTV Chinese New Year Gala, of which the 2017 Gala will be aired later this month.
– By Manya Koetse
Follow on Twitter or Like on Facebook
What's on Weibo is an independent blog. Want to donate? You can do so here.
©2016 Whatsonweibo. All rights reserved. Do not reproduce our content without permission – you can contact us at info@whatsonweibo.com.
Dutch Vlogger Discovers Her Boyfriend's Photo on a Chinese TV Drama
Dutch vlogger Rianne Meijer was surprised to discover her boyfriend being somebody else's lover in this Chinese television drama.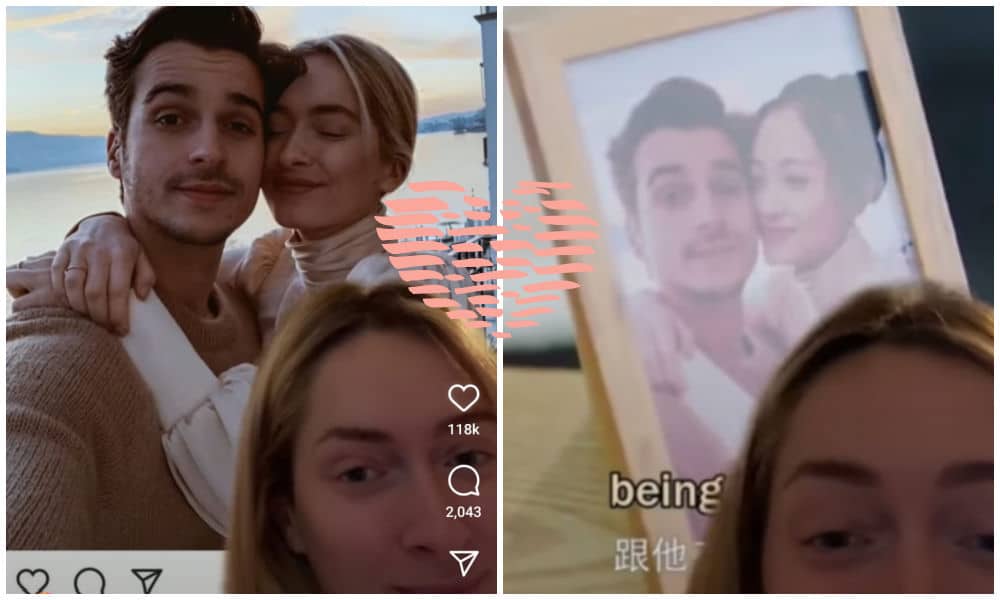 The Dutch influencer Rianne Meijer has gone viral in the Netherlands and on Chinese social media after she posted a TikTok video in which she shared the discovery of her boyfriend's photo in a Chinese TV drama.
"Remember this picture? This is a picture that I posted with my boyfriend a while ago," Rianne says in the TikTok video, then showing a scene in Chinese TV drama in which a photoshopped photo of Rianne's boyfriend is featured.
Although Rianne stood next to her boyfriend in the original photo, her face was replaced in the photoshopped edition featured on the Chinese TV drama.
"They look good together, it's fine!" Rianne jokingly responded to the scene.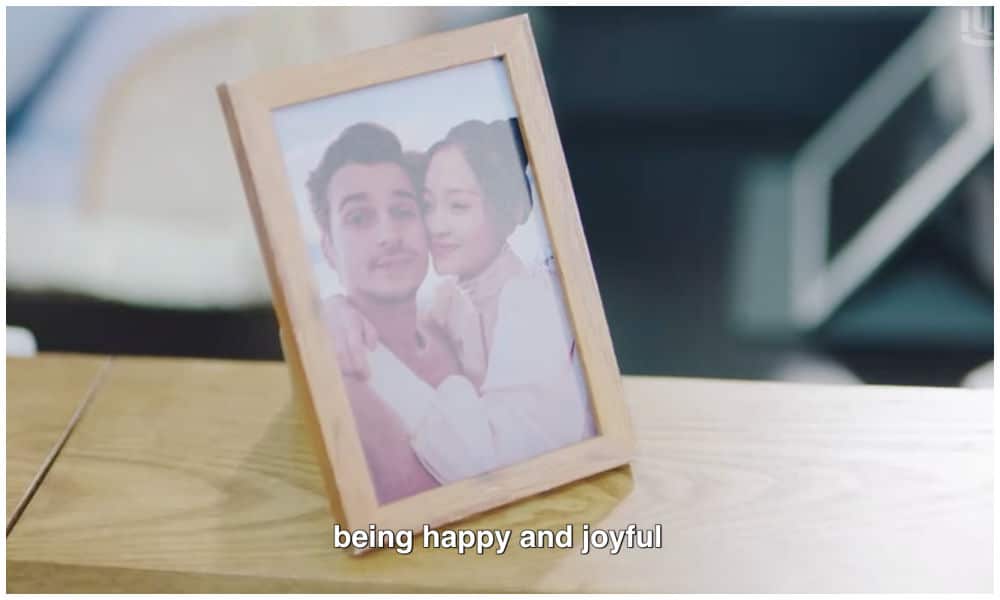 Rianne Meijer is an online influencer and YouTuber with some 1.5 million fans on her Instagram. She is known for often posting funny videos and photos, sometimes together with her boyfriend Roy.
The scene featuring Roy's photo comes from the Chinese TV drama Summer Again (薄荷之夏), which premiered on iQiyi in the summer of 2021.
The scene shows a lady named Mi Ya (played by actress Li Borong 李柏蓉) talking about her relationship with a man named 'Andre.'
On the Chinese social media site Weibo, many netizens found the incident "embarrassing" and did not understand why the staff would just steal someone's portrait: "Couldn't the production team even find a foreign guy to take a picture?"
Others also thought the incident was very funny: "This is the reality of our global village. You'd think nobody would find out, but it's really not so secret."
According to Rianne's most recent Tiktok post update, the show's production staff has since sent her an apology. She also writes it's "all good," adding: "They are so sweet and this gave us a good laugh."
The Dutch online influencer Rianne Meijer recently discovered a photo of her boyfriend was used in a Chinese TV drama. They photoshopped Rianne out and instead featured actress Li Borong. Rianne's boyfriend is supposed to be a foreign guy named "Andre" in the series 😂 pic.twitter.com/5kF7mMRJmA

— Manya Koetse (@manyapan) October 16, 2021
By Manya Koetse
Spotted a mistake or want to add something? Please let us know in comments below or email us. First-time commenters, please be patient – we will have to manually approve your comment before it appears.
©2021 Whatsonweibo. All rights reserved. Do not reproduce our content without permission – you can contact us at info@whatsonweibo.com.
Chinese Musician Song Dongye Canceled (Again) after Complaining about China's Cancel Culture
Song Dongye was shut down by Weibo after airing his grievances at being shut out from China's entertainment circles.
Five years after being caught with drugs, Chinese singer Song Dongye went on Weibo to share his grievances on still being 'canceled' and asking for another chance to restart his career. Instead, he got criticized and blocked.
Chinese folk singer Song Dongye (宋冬野) has become a major topic on Chinese social media site Weibo this week after he posted a lengthy statement on his account airing his grievances regarding how he was shut out from China's entertainment world after being caught with drugs.
In Song's Weibo post of October 11 titled "I Need to Say Something" ("我需要说一些话"), the singer complained that one of his performances was canceled and that he has not been able to perform since he was detained for drug use five years ago.
The Beijing singer was scheduled to hold a concert in Chengdu on October 16th, but local authorities eventually canceled the show after receiving reports about Song being a drug addict.
According to Song, it is not the first time that one of his concerts is suddenly canceled for no apparent reason. In his post, the Beijing artist shared how disappointed he is that yet another performance was called off, even though it was previously approved and was organized in compliance with all strict regulations.
It seems that Song Dongye just cannot get rid of his tainted reputation.
The 34-year-old Song Dongye started his career as a musician in 2009 and signed with the Modern Sky record label in 2012. One of his biggest hits is the 2013 song 'Miss Dong' (董小姐) (link), after which Song's career further flourished.
Things went sour in 2016, when Song was arrested for smoking marijuana in Beijing after someone allegedly tipped off the police. Not long after news on his arrest made the rounds, Song himself posted a statement on his Weibo account on October 25th of 2016, apologizing to everyone for violating the law and promising to better himself.
Song is not the first Chinese celebrity to have been caught with drugs. There is an entire list of celebrities who were caught doing drugs, especially in the 2014-2016 years – including names such as Jaycee Chan, Kai Ko, and Zhang Mo.
In Song's most recent Weibo post, the solo artist explains how his former drug abuse deeply affected him and his family, and that he has never touched drugs again since his ten-day prison sentence five years ago in 2016.
Despite the fact that Song complied with court orders and became an anti-drug advocate, he apparently is still not able to perform – even though the prescribed three-year ban on performing (in accordance with regulations provided by the Ministry of Culture) has officially ended two years ago.
The musician writes that he feels wronged. As a former drug abuser, he feels it was right for him to be punished, but he also says that drug users are actually the victims, claiming that drug trafficking is the real crime. Song argues that it is very difficult to be in the entertainment industry and that it is not easy to say no to drugs when you are down, depressed, and pressured.
In his Weibo post, the artist actually suggests he has been victimized in two ways: firstly, as a depressed artist lured into taking drugs, and second, as a canceled celebrity who keeps on being shut out from China's entertainment circles.
"I can't understand it, I'm confused," Song writes: "I've violated the law, but I've been punished! I've been detained and then I also received five years of verbal abuse! I've been educated! I understand! I never messed up again! I got up again, and I changed! I became a better person! Is that still not enough for me to be able to make a living? Why? I'm not doing anything but playing some small offline gigs in order to get by! I'm just a singer-songwriter! What else do you want me to do? (..) Shouldn't society give people who have broken the law another chance?"
Song concludes his post by saying that, regardless of the challenges he is facing, he will not give up on his work.
Song's Post Backfires
Soon after Song Dongye posted his short essay on Weibo, thousands of reactions started flooding in. Many netizens did not feel sorry for the artist, but instead blamed him for "playing the victim."
The issue triggered a major discussion on Chinese social media on whether or not artists with a bad reputation should be allowed back into the limelight.
A recent article by What's on Weibo on 25 'tainted celebrities' in China (25 'Tainted Celebrities': What Happens When Chinese Entertainers Get Canceled?) shows that Chinese entertainers who previously got 'canceled' generally do not return to the big stage, either because they have simply fallen out of favor with most people or because they are being shunned and sidelined in the entertainment industry (or a combination of both).
Many people felt that Song Dongye was being a hypocrite, not just because they felt he was excusing his former drug use by saying drug traffickers are the real offenders, but also because Song allegedly did do multiple commercial shows over the past five years and has been actively setting up new businesses since his 2016 arrest.
For official media accounts, in the meantime, this apparently seemed to be a good moment to highlight their anti-drug informational posts.
State newspaper People's Daily posted a series of photographs on October 12th featuring police officers who got injured while doing their work combating drug trafficking and drug use, stating that over thirty staff members of the law enforcement against drugs were killed since 2017.
The post's message was clear: these Chinese officers in drug law enforcement were unable to get a second chance in life – why would Song, as a drug abuser, be allowed to get another chance to restart his career as a performer?
That idea resonated with many, who wrote: "We should have a zero-tolerance policy [towards drugs]. We can't ever revive these police officers!"
Another image circulated on social media with the tagline "taking drugs and selling drugs is the same crime," showing a musician offering money for drugs and a law enforcement officer being shot on the job (image below).
On that same day, Song's Weibo account was temporarily suspended. The hashtag "Song Dongye's Weibo Suspended" (#宋冬野微博被禁言#) received over 620 million views in the days following the ban.
Many people on Weibo share the view that those who chose to take illegal drugs for their own pleasure can never be a public figure again, earning money from commercial appearances.
Others wrote that Song should have never posted his essay at all since it only caused him to be labeled as a 'tainted celebrity' again, even though many people had already forgotten about his former drug use. They think that Song's real problem hindering his future career now is not his 2016 offense, but his 2021 Weibo post.
Song Dongye's post did not just affect him, it indirectly also affected other Chinese 'tainted celebrities.'
A planned concert by Chinese singer Li Daimo (李代沫), a previous contestant of The Voice of China (中国好声音), was also canceled this week following the Song Dongye controversy.
Li Daimo was arrested in 2014 for possession of drugs and was later sentenced to a fine and nine months in prison. After being released from prison, Li resumed his music career. Although his tainted past was still sometimes discussed on social media, he was one of the few artists who seemed to have made some sort of a comeback to the entertainment industry after such a major controversy.
The Song Dongye situation, however, also made people (and authorities) reflect on Li's current career.
Over the past year, Chinese celebrities have become a target of authorities and state media have consistently been reporting on the importance of Chinese stars setting a good example for their fans.
But amid all controversy, there are also people who come to Song's defense: "If an artist has been punished for three years, we should give people the opportunity to reappear. It might [even] be more beneficial to the anti-drug campaign."
"I really like his songs," one person wrote about Song: "But he did drugs, and I can't forgive him for that."
At this time, it is not clear when or if Song Dongye will be allowed to post on his Weibo account again. Although his Weibo page is still there, it currently says: "This account has temporarily been suspended for violating Weibo guidelines." It is not clarified which specific guidelines Song violated with his post.
By Manya Koetse
Spotted a mistake or want to add something? Please let us know in comments below or email us. First-time commenters, please be patient – we will have to manually approve your comment before it appears.
©2021 Whatsonweibo. All rights reserved. Do not reproduce our content without permission – you can contact us at info@whatsonweibo.com.