Another Apology to China? One Taiwanese Model and China's Angry Cyber-Nationalism
When a Taiwanese model recently scolded people from mainland China on social media, it triggered a wave of comments from netizens taking it as a personal insult and an attack on China. Anger has become a recurring display of Chinese cyber-nationalism, often ending with a public "apology to China".
When a Taiwanese model recently scolded people from the mainland on social media, it triggered a wave of comments from netizens who took it as a personal insult and an attack on China. Anger has become a recurring display of Chinese cyber-nationalism. Controversies often end with a public "apology to China".
Popular Taiwanese model 'Stella' (史黛拉) stirred controversy on Chinese social media on September 29 for calling mainlanders '426', a Taiwanese term for scolding people from the PRC.
The pronunciation of '426' [死阿陆] sounds similar to 'damned mainlanders' [死大陆人] in Taiwan's Hokkien dialect.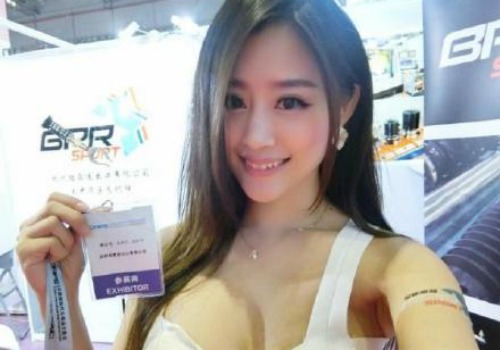 The model made the remarks as she posted pictures on her Facebook page that show her working at the Shanghai International Automobile Fair: "Can you let me take a selfie?! Masses of '426' (damned mainlanders) want to take pictures with me, and Arabic people, Japanese and all kinds of bastards secretly photographing me and asking my number," she complained.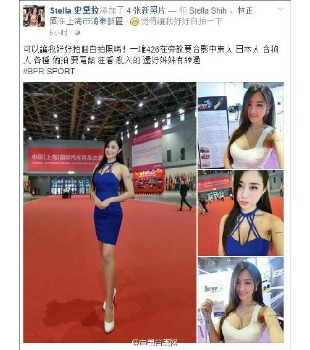 The model's remarks triggered hundreds of reactions on Sina Weibo. Many Chinese saw the post as an indication of Taiwanese attitudes towards mainland China. Some netizens wrote: "Resist Taiwan bastards from earning money in China and then scolding mainlanders. Trash!"
"Taiwanese people have no inner qualities," another Weibo user commented.
"Can't the government take measures against people who insult mainlanders?", another netizen said.
Similar controversies frequently surface on Chinese social media. Last August, Chinese netizens were furious after footwear brand K-Swiss launched a commercial that depicted an alleged Chinese character in a way that was called "insulting" and "humiliating" to China.
Popular Korean actor Park Bo Gum, who featured in the commercial, received a storm of criticism. Many Chinese netizens blamed him for ridiculing their country.
China's Angry Cyber-Nationalism
News of 'China' getting its "feelings hurt" by foreign celebrities or institutions frequently pops up in Chinese media, leading to an angry display of Chinese cyber-nationalism.
According to Ying Jiang, the author of Cyber-Nationalism in China (2012), the roots of the "angry nationalism" expressed by today's Chinese netizens can be traced back to China's "Century of Humiliation" that took place from roughly the mid-1800s until after WWII.
[rp4wp]
During this period, China faced a great deal of hardships brought about by foreign powers. The Opium Wars and unequal treaties led to an economic and military decline, and ultimately caused China to weaken.
In the postwar 20th century, the rise of Chinese nationalism has gone hand in hand with an intensification of anti-foreign sentiments. A new wave of nationalism came about in the 1990s when Western influences on China were considered to negatively influence Chinese traditional culture. It was also the time when the government launched an extensive propaganda campaign of patriotic education, that especially impacted China's younger generations.
Although China's post-1990s generation is generally known for having a strong sense of internationalism, they also have a distinct sense of patriotism.
Author Zheng Jiawen recently wrote how the term 'little pinkos' (小粉红) nowadays refers to a high-profile group of Chinese young female netizens who go online to defend their patriotism. Taking action against foreign "insults" is part of their movement. They are not alone; the sentence "never forget national humiliation" (勿忘國耻) is ubiquitous on Chinese social media.
A Year of Apologies
China's angry cyber-nationalism has become very apparent in 2016, a year in which China has received multiple apologies for "hurting the feelings of the Chinese". Many of these incidents occured during the Rio Olympics.
One of the controversies involved an inaccurate Chinese flag. Chinese Olympic viewers were offended when a wrong version of the Chinese flag was used during several medal ceremonies. While the Chinese embassy in Brazil subsequently rushed to have accurate versions of the Chinese flag made by local manufacturers, netizens started a petition demanding an apology from the Rio Olympic organization.
Subtle difference. This is the incorrect flag. The correct Chinese flag has one large star and four small stars, each of whose points angle towards the main star. See image below by Daily Mail.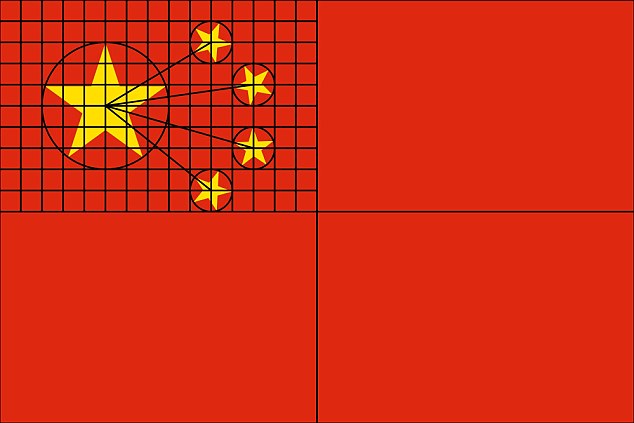 The flag mishaps continued. During the medal ceremony where Chinese swimmer Fu Yuan Hui shared the bronze with Canada's Kylie Masse, the Chinese flag was seen hanging below the Canadian one. Many netizens viewed this as a sign of disrespect. Then there was Australia's Channel 7 flag mix up where China was mistakenly represented by the Chilean flag, leading to furious reactions with another online petition demanding an apology from Channel 7.
Another noteworthy incident involved the Canadian media. When Canadian Olympic TV commentator Byron MacDonald thought his microphone was off, he insulted a Chinese athletic swimmer and caused outrage on Weibo. The presenter apologized shortly after.
The list does not end here. Back in January of this year, 16-year-old Taiwanese K-pop singer Chou Tzuyu got into trouble for waving a Taiwanese flag on a Korean reality show. Netizens criticized the singer for supporting Taiwan's independence by waving the flag, which prompted Chou to release a video on the eve of Taiwan's presidential elections to apologize for her actions.
Later in April, two cast members from No Other Love, a popular Chinese romantic film, also got into trouble for "insulting" China. Taiwanese lead actor Leon Dai was even removed from the film for his alleged support to the Taiwanese independence movement. American-born Japanese actress Kiko Mizuhara was criticized for being anti-Chinese for liking an Instagram photo that offended the Chinese.
She later apologized in a 5-minute video on Weibo.
'Apologize to China Contest'
According to some commentators, the sensitivity over "hurt feelings" sometimes becomes problematic. Last July, Japanese vlogger Kinoshita Yuka, known for eating large quantities of food on camera, came under fire after she posted a video of herself eating 137 bananas. Chinese netizens wondered if Kinoshita was eating bananas that originated from the Philippines, and if the 137 bananas were an allusion to China's 1.37 billion population, as a revenge in reference to the South China Sea verdict.
The YouTube video soon triggered another war of words between Chinese and foreign netizens, as many Chinese netizens viewed the act as a deliberate insult aimed at China .
One comment read: "At a sensitive time like this, you release this video of you eating 137 Philippine-grown bananas to insult the Chinese, are you dumb? Do you think the Chinese are easily bullied?"
In the same month, Lady Gaga caused a 'bad romance' between herself and China after she met with the Dalai Lama. For many netizens, it marked the end of her career in China: "I like your songs, but I choose my country over you."
Seeing this trend of Chinese people easily getting their "feelings hurt", an activist in Taiwan named Wang Yikai started an "Apologize to China" contest in the summer of 2016. The contest soon went viral and attracted the attention of netizens from all over the world, including from China.
The contest received many creative apologies in all shapes and forms, from pictures to videos. The winning apology came from a Hong Kong group and was a parody of the song "Sorry Sorry" by Super Junior. In the parody, the group sings they are sorry for not loving China enough because they don't own a made-in-China iPhone clone.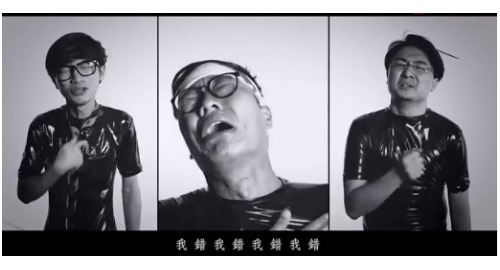 It seems that Taiwanese model Stella has chosen the wrong year to upset Chinese netizens. By now, she has removed her comments from her Facebook page, but the screenshots have already gone viral on Chinese social media.
"Go back to your own island!" many netizens say.
"Why are you Taiwanese always so disgraceful?" another Weibo user comments: "Good for us that you don't call yourselves 'Chinese' when going abroad, otherwise you would give us all a bad name."
The model has not responded to the controversy yet. Perhaps she can start by registering for next year's 'Apologize to China' contest.
– By Manya Koetse and Chi Wen
Follow @WhatsOnWeibo
References
Ying Jiang. 2012. Cyber-Nationalism in China: Challenging Western media portrayals of Internet censorship in China. Adelaide: University of Adelaide Press.
©2016 Whatsonweibo. All rights reserved. Do not reproduce our content without permission – you can contact us at info@whatsonweibo.com.
The Day After the "3•21" Devastating Yancheng Explosion: 47 Dead, 640 Injured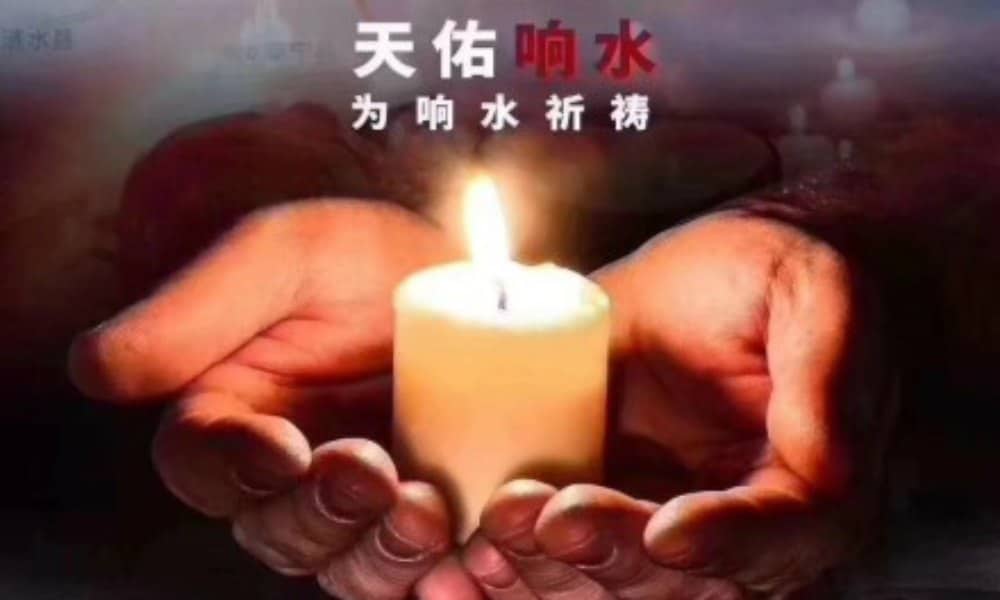 Last updated
The enormous explosion at a chemical plant in Jiangsu's Yancheng on March 21st has sent shockwaves through the country. While state media are focusing on the efforts of rescue workers, Chinese social media users are mourning the lives lost and are searching for those still missing.
One day after a devastating explosion occurred at a chemical plant in Yancheng city in Jiangsu, at the Xiangshui Eco-chemical Industrial Zone, the number of confirmed casualties and injured has now gone up to 47 dead, 90 critically injured, with around 640 requiring hospital treatment (issued Friday 19.00 local time).
The explosion happened on Thursday around 14.48 local time at the Jiangsu Tianjiayi Chemical Plant (天嘉宜化工厂). Images and videos of the explosion and its aftermath quickly spread on Weibo and other social media, showing the huge impact of the blast.
Footage showed shattered windows from buildings in the area and injured persons lying on the streets. Other videos showed children crying and blood on the pavements. There are residential areas and at least seven schools located in the vicinity of the chemical plant, leading to injuries among residents and students due to glass that was allegedly "flying around."
Footage published by WeMedia show the impact of the Jiangsu Yancheng chemical plant explosion that occurred around 14.00 local time – https://t.co/pXM7Eg6Jf6 pic.twitter.com/LEL36M30z5

— Manya Koetse (@manyapan) 21 maart 2019
It is reported that there are residential areas and 7 schools in the vicinity of where the Yancheng explosion happened, people have been injured because of glass that was "flying around," eyewitnesses said. pic.twitter.com/LYYNQgwLl4

— Manya Koetse (@manyapan) 21 maart 2019
According to official sources on Weibo, a total of 930 firefighters worked side by side to control the fire.
The hashtag "Lining Up to Donate Blood in Xiangshui" (#响水市民自发排队献血#) also attracted some attention on Weibo, with state media reporting that dozens of local residents have donated blood to help the injured. On Thursday night, there were long lines at a local mobile blood donation bus.
What is quite clear from the Chinese media reports on the incident and the social media posts coming from official (authorities) accounts, is that there is an emphasis on the number of people who are helping out, rather than a focus on the number of people that were killed: there are at least 930 firefighters, 192 fire trucks, 9 heavy construction machinery, 200 police officers, 88 people rescued, 3500 medical staff, 200 people donating blood, etc. – the number of people joining forces to provide assistance in the area is overwhelming.
A man is rescued from the site of the devastating Yancheng explosion, and firefighters give him a phone to call home to let them know he's come out alive. He's visibly emotional and shocked, yet the conversation seems so casual: "I was out of battery", "Where are you going?".. pic.twitter.com/f4RBU33AbN

— Manya Koetse (@manyapan) 22 maart 2019
Meanwhile, there are desperate family members who are turning to social media in search of loved ones, posting their photos and asking people if they know anything about their whereabouts since the explosion.
While dozens of Weibo users are airing their grievances on what happened, there are also more personal stories coming out. The wife of the local factory worker Jiang is devastated; her husband of four years, father of one son, celebrated his 30th birthday on Thursday. She received a message from her husband twenty minutes before the explosion occurred. He was one of the many people who lost their lives.
On Thursday, Chinese netizens complained that their posts about the Yancheng explosion were being taken offline, suggesting that information flows relating to the incident are being strictly controlled. "This is just too big to conceal," one commenter said.
This is not the first time such an explosion makes headlines in China. In 2015, an enormous explosion at a petrol storage station in Tianjin killed 173 people and caused hundreds of people to be injured. Two years ago, an explosion at a Shandong petrochemical plant left 13 people dead.
By Manya Koetse 
Spotted a mistake or want to add something? Please email us.
©2019 Whatsonweibo. All rights reserved. Do not reproduce our content without permission – you can contact us at info@whatsonweibo.com.
Chinese Netizens' Response to New Zealand Mosque Attacks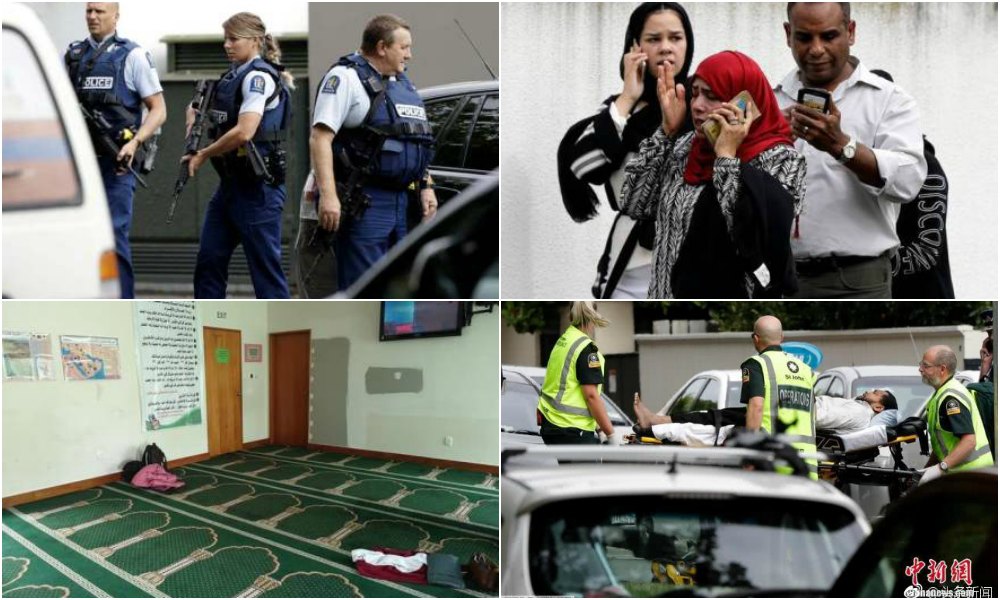 The shocking New Zealand mosque attack, killing at least 49 people, is making headlines worldwide. On Weibo, it is the top trending topic today. A short overview of some of the reactions on Chinese social media.
At least 49 people were killed and 20 wounded when an attacker opened fire at two mosques in Christchurch, New Zealand, on Friday. According to various media reports, one man in his late 20s had been arrested and charged with murder. Three other people, two men and one woman, have also been arrested in relation to the attack.
Footage of the brutal shootings, which was live-streamed by the gunman, has been making its rounds on social media. Although the videos are being taken down from Facebook and Twitter, people are still sharing the shocking images and footage on Weibo at time of writing.
The gunman, who has been named as the 28-year-old Brenton Tarrant, reportedly also posted a 70-page manifesto online expressing white supremacist views.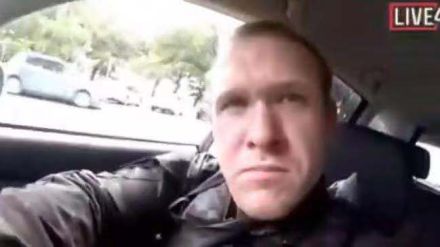 On Chinese social media platform Sina Weibo, the New Zealand mosque attack became a number one trending topic on Friday night, local time, with the hashtag "New Zealand Shootings" (#新西兰枪击案#) receiving at least 130 million views, and thousands of reactions.
"It takes the collaborate efforts of all people to work on a beautiful world, it just takes a few people to destroy it," one Weibo user wrote.
"Extremism is incredibly scary," others said. "I saw the livestreaming video and it's too cruel – like a massacre from a shooter video game." "I'm so shaken, I don't even want to think of the panic these people must have felt."
"I've seen the footage, and this is so horrible. It makes me want to cry. It's a massacre." Other commenters also write: "This is just so inhumane."
One aspect that especially attracted attention on Chinese social media is that, according to many people posting on Weibo and Wechat, the main suspect expressed in his manifesto that the nation he felt closest to in terms of his "political and social values" is "that of the People's Republic of China."
Journalist Matthew Keys reportedly uploaded the main suspect's manifesto, which was published on January 21, 2019. This article says that to the question about whether he was a fascist, Tarrant indeed wrote that "the nation with the closest political and social values to my own is the People's Republic of China."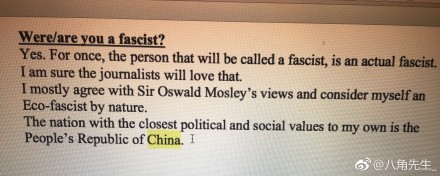 Some netizens wrote that, in mentioning the PRC, the shooter "also vilified China." Others also said that the shootings definitely "do not correspond to the values of China."
There are also dozens of Weibo users who blame Western media for the attacker's comments on China corresponding to his own values. "What he appreciated is what Western media is propagating about our management of Muslims in Xinjiang," some say: "He was influenced by the foreign media disseminating that we're anti-Muslim."
"He sympathized with the China portrayed by foreign media, not with the real China."
"Western governments and media have demonized China for a long time, what they are making Western people believe about what China is, this is what the New Zealand shooter felt closest to in terms of his values," one person wrote.
"These kinds of extreme-right terrorists would be destroyed in China," others wrote.
Among all people expressing their disgust and horror at the Christchurch shootings, there are also those expressing anti-Muslim views and hatred, with some comment sections having turned into threads full of vicious remarks.
Then there are those criticizing the Muslims that are also commenting on Weibo: "The Muslims in China were quiet when it was about the [islamist extremist] attacks in Kunshan, but now that this massacre happened at the pig-hating mosque, they are all bemoaning the state of the universe and are denouncing terrorism."
Among the thousands of reactions flooding in on Weibo, there are countless comments condemning those who turn the shocking attack into an occasion for making anti-Muslim or political remarks. "This is a terrorist attack. The victims are ordinary people. Why would you make malicious comments?"
One Weibo user simply writes: "The world has gone crazy." "A tragic event. I hope the victims will rest in peace."
By Manya Koetse 
Spotted a mistake or want to add something? Please email us.
©2019 Whatsonweibo. All rights reserved. Do not reproduce our content without permission – you can contact us at info@whatsonweibo.com.