Research: Antibiotics Make China's Children Heavy
A new study based on research in East China finds evidence that exposure to different antibiotics is a cause for obesity in children.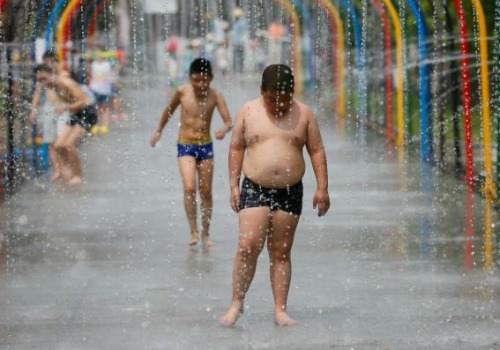 A new study based on research in East China finds evidence that exposure to different antibiotics is a cause for obesity in children.
Researchers from Shanghai's Fudan University have found evidence that exposure to antibiotics in childhood can lead to lasting weight gain. For a period of three years, they researched the correlation between exposure to antibiotics and obesity in children in China's Jiangsu, Shanghai and Zhejiang.
The findings of Fudan University confirm the conclusions of previous research published in Environmental International and International Journal of Obesity.
Sohu reports that the researchers collected urinal samples of school children aged 8-11 in Jiangsu, Zhejiang and Shanghai from 2010 to 2013, and found that 79.6% of children had at least one type of antibiotics in their system, finding a total of 21 different types of antibiotics.
Researchers believe that children are mostly exposed to (veterinary) antibiotics through contaminated water or food. For children who had (low) levels of antibiotics in their system, the risk of obesity was 1.99 up to 3 times as high, Sohu writes. This outcome is similar to the research previously described in Time Magazine: "(..) compared to children who did not take any antibiotics, those who did were more likely to gain and hold onto weight, and eventually even gain more weight by the time they were 18 years old."
Antibiotics are said to influence the population of bacteria living in the gut which help to digest food and maintain the health of the immune system, and may affect body weight.
Child obesity is a serious problem in China. The country has become the world's number two for obesity. Chinese children who are overweight or obese has gone from 5% to 20% due to urbanisation and increaed food consumption, The Guardian writes.
The use of antibiotics in agriculture is creating more problems besides a higher risk of obesity. Antibiotic use in food fuels resistance to vital drugs. Medscape recently also published an article about the alarming antibiotic resistance in China; researchers discovered a gene spreading among bacteria in China that renders them resistant to some of the world's most powerful antibiotics.
Dr. Gong Xiaoming, who has over 778.000 followers on his Weibo account responds to the news: "The detection of antibiotics probably is because of antibiotics being abused in agriculture,(..) but I don't believe there's a relation to obesity".
"A relation between antibiotics and obesity? I think I don't have enough IQ," one netizen responds.
"To control diseases, the food industry uses too much veterinary medicines," someone explains.
"I raise my own pigs, which is a privilege people in the bigger cities don't have," another netizen says.
"This is just scary!" one Weibo user says.
– By Manya Koetse
Follow @WhatsOnWeibo
Image: Sohu News.
©2016 Whatsonweibo. All rights reserved. Do not reproduce our content without permission – you can contact us at info@whatsonweibo.com.
From Peaches to Pears: 3 Natural Food Remedies Trending on Chinese Social Media in Times of Covid Outbreak
Even though experts suggest that natural food remedies won't prevent or cure Covid, Chinese netizens believe in the power of peaches.
Coughing, fever, sore throat; during China's current Covid outbreak, the ways to alleviate the most common symptoms have become an everyday topic on Chinese social media. Food remedies are a recurring trending topic. Here are three natural food remedies that have become popular (again) over the past few weeks.
In December of 2022, during the rapid spread of Covid-19 across China after the country let go of its 'zero Covid' policy, fever and cough medicine were selling out fast. Some Covid patients turned to foods and drinks to help soothe Covid symptoms.
The following types of food have become especially popular on Chinese social media over the past few weeks.
1. Canned Yellow Peaches (黄桃罐头)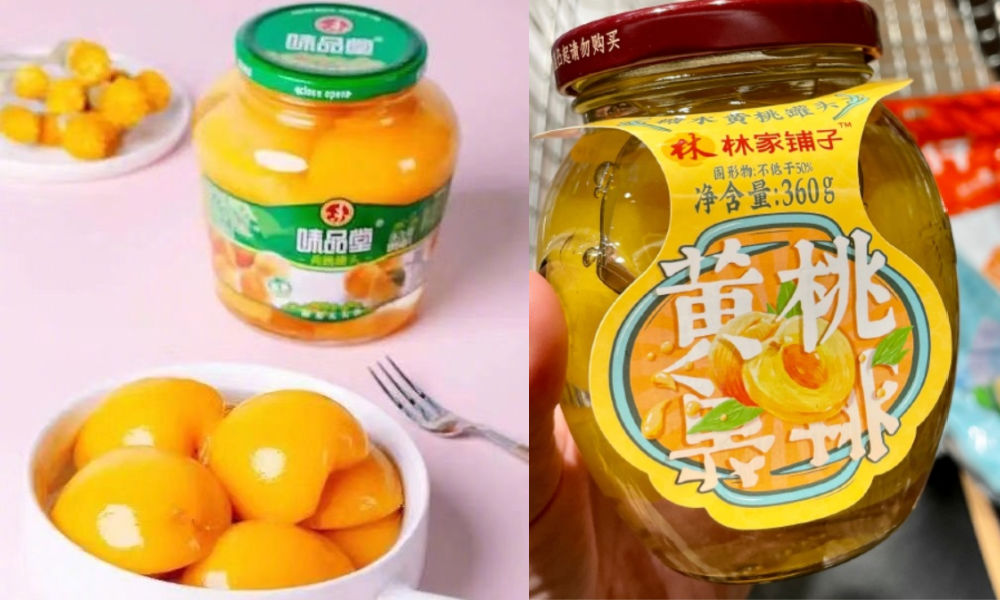 In December, when the number of Covid-19 infections spiked throughout China, canned yellow peaches suddenly received significant attention. Under the Weibo hashtag "Canned Yellow Peaches, the Mysterious Power from the East" (#东方神秘力量黄桃罐头#), netizens shared how canned yellow peaches helped them recover from Covid-19, describing it as "the god of children from Northeastern China" that "blessed every Northeastern Chinese child." Some even joked that the government should include canned yellow peaches in the public health insurance package.
Although many state media quoted experts' claims that canned yellow peaches cannot fight Covid-19 symptoms and might even worsen coughing, most netizens still believe in the power of peaches.
While most people acknowledge that natural food remedies aren't always effective, they are seemingly unanimously against the "experts' advice." Under Pengpai News' Weibo post and hashtag "Experts Claim Canned Yellow Peaches Might Worsen Cough" (#专家称黄桃罐头或加重咳嗽#)," some Weibo users commented that experts would not dare to discuss the supposed ineffectiveness of Lianhuaqingwen (traditional Chinese medicine that has become hot-selling during Covid outbreak) and thus criticize canned peaches instead.
Another commenter wrote: "Who would actually believe that canned yellow peaches can cure diseases? It is just like a placebo when we're sick."
One popular image compared the effectiveness of canned yellow peaches and Lianhuaqingwen. According to the image, the former is tasty and hydrates, while also containing electrolytes and calories and serving as comfort food to people, whereas the latter is only capable of potentially having side effects for the kidney and liver.
Canned yellow peaches are a nostalgic comfort food, especially for people from Northeastern China. For the generations growing up during the 1970s and 1980s, canned yellow peaches are known as a 'cure-all.' In an era of food scarcity, canned yellow peaches were a sweet luxury that most children could only get when they were ill.
One commenter on Q&A platform Zhihu wrote: "Eating canned yellow peaches is a ritual." Other netizens shared their childhood memories about the food – one commenter recalled how eating canned yellow peaches at the hospital after a car accident left a deep impression on them.
Moreover, the name of the food has also come to be associated with recovering from Covid. As the character '桃' (peach) sounds the same as the character '逃' (escape), eating canned yellow peaches is also jokingly used in the context of 'escaping' from the epidemic.
2. Steamed Orange with Salt (盐蒸橙子)
Another food that gained popularity during the Covid-19 outbreak is steamed orange with salt, which is considered a more medicinal food remedy than canned yellow peaches. The food has since long been used as a Chinese folk prescription for sore throat. The widespread Covid-19 symptom of severe sore throat, sometimes also described as "swallowing blades" (喉咙吞刀片)," has made the folk prescription popular again.
Here is the cooking procedure according to many online posts: wash and soak the orange in salted water; cut the orange at ⅕ point from the top; spread ⅓ spoon of salt onto the remaining ⅘ oranges; put two parts of the orange together and steam (steaming time varies between posts from 20 min up to two hours); eat the orange with the peel and the rest of the water.
Contrary to canned yellow peaches, experts have acknowledged the benefits of eating salt-steamed oranges. According to a post released by Youth Hunan (青年湖南), the official Weibo account of the Communist Youth League of Hunan Province, some 'experts' state that the peel of salt-steamed oranges help alleviate discomforts in the throat, and the vitamin C can prevent and alleviate viral infections. In reports by other mainstream media, such as CCTV News, it is also claimed that salt-steamed oranges might be helpful, and that the salt can make the natural sugar taste sweeter.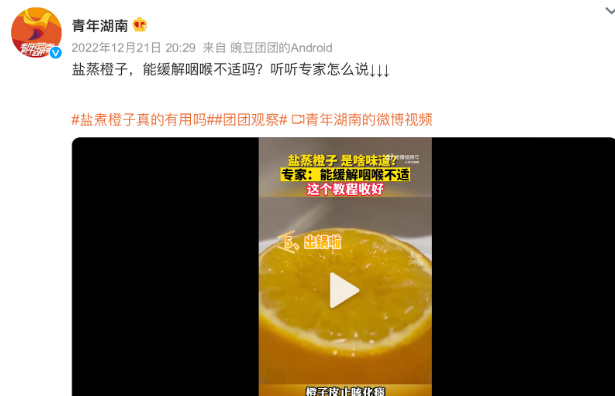 However, steamed oranges with salt are not as beloved among the public as canned yellow peaches. People's comments on the effectiveness of salty steamed oranges vary. Some share that they stopped coughing after eating them, while others criticize it as having "no use at all," or even exacerbating the pain.
Despite the disagreement on its effectiveness, most Weibo posts agree that steamed oranges with salt are just "not tasty" at all. Contrary to the CCTV report that suggested that salt brings out the sweetness of oranges, many describe the food as extremely bitter and sour to the extent of "crying while eating."
In online discussions about steamed oranges with salt, the distrust in expert opinions surfaced again. Although experts claim that the food is beneficial and alleviates symptoms, some netizens seem annoyed that it does not do anything for them at all: "I've been eating this for three days, not a damn change and it tastes disgusting."
3. Stewed Pear with Rock Sugar (冰糖炖梨)
Besides canned yellow peaches and salty steamed oranges, many other kinds of food and folk prescriptions have also become trends during the Covid-19 outbreak. There's salt-steamed lemons (盐蒸柠檬), boiled scallion water (葱白煮水), roasted oranges (烤橘子), white radish soup (萝卜汤), honeysuckle chrysanthemum tea (金銀花菊花茶) or brown sugar ginger tea (红糖姜茶), which is also commonly used to alleviate menstrual pain.
Among them, you'll also find stewed pear with rock sugar (冰糖炖梨), which is commonly eaten to alleviate symptoms like sore throat and coughing as well reducing excessive phlegm. Many netizens indicate that it is something their parents made for them, and that it is sweet, warm, and comforting.
Recipes vary, but the pears, generally yellow pears (雪梨), can be either cooked or boiled and its core is then removed and filled with rock sugar as well as other optional ingredients, such as Chinese dates, dried Goji berries, or Sichuan peppers (see a recipe here).
Despite many people expressing their love for stewed pear with rock sugar, a recent article by the Taiwanese 'Health 2.0' site claimed that the food remedy is somewhat outdated as other ingredients are supposedly more effective against a persistent cough, such as daikon (combined with honey, rock sugar), which is also used as a home remedy for its antibacterial properties.
The advantages of many foods and folk prescriptions are still up for debate. However, recent related online discussions show that the comfort or even the placebo effect of certain food remedies are very important in the Covid-19 experience of many Chinese people. Some are 100% sure they work.
"One bite and it instantly made me feel better," one commenter wrote about their homemade stewed pear. Some people admit they do not necessarily even mind if it really alleviates their symptoms or not: "It's just so tasty!"
By Zilan Qian
with contributions by Manya Koetse
Follow @WhatsOnWeibo
Get the story behind the hashtag. Subscribe to What's on Weibo here to receive our newsletter and get unlimited access to all of our articles:
Spotted a mistake or want to add something? Please let us know in comments below or email us. First-time commenters, please be patient – we will have to manually approve your comment before it appears.
©2023 Whatsonweibo. All rights reserved. Do not reproduce our content without permission – you can contact us at info@whatsonweibo.com.
The Price is Not Right: Corn Controversy Takes over Chinese Social Media
It's corn! The "6 yuan corn" debate just keeps going.
Recently there have been fierce discussions on Chinese social media about the price of corn after e-commerce platform Oriental Selection (东方甄选) started selling ears of corn for 6 yuan ($0.80) per piece.
The controversy caught the public's attention when the famous Kuaishou livestreamer Simba (辛巴, real name Xin Youzhi), who has labeled himself as a 'farmer's son,' criticized Oriental Selection for their corn prices.
Founded in 2021, Oriental Selection is an agricultural products e-commerce platform under New Oriental Online. In its company mission statement, Oriental Selection says its intention is to "help farmers" by providing the channels to sell their high-quality agricultural goods to online consumers.
Simba suggested that Oriental Selection was being deceitful by promising to help farmers while selling their corn for a relatively high price. According to Simba, they were just scamming ordinary people by selling an ear of corn that is worth 0.70 yuan ($0.10) for 6 yuan ($0.80), and also not really helping the farmers while taking 40% of their profits.
During one of the following livestreams, Oriental Selection's host Dong Yuhui (董宇辉) – who also happens to be a farmer's son – responded to the remarks and said there was a valid reason for their corn to be priced "on the high side." Simba was talking about corn in general, including the kind being fed to animals, while this is high-quality corn that is already worth 2 yuan ($0.30) the moment it is harvested.
Despite the explanation, the issue only triggered more discussions on the right price for corn and about the fuzzy structure of the agricultural e-commerce livestreaming business.
Is it really too expensive to sell corn for 6 yuan via livestreaming?
The corn supplier, the Chinese 'Northeast Peasant Madame' brand (东北农嫂), is actually selling their own product for 3.6 yuan ($0.50) – is that an honest price? What amount of that price actually goes to the farmers themselves?
One person responding to this issue via her Tiktok channel is the young farmer Liu Meina (刘美娜), who explained that Simba's suggested "0.70 yuan per corn" was simply unrealistic, saying since it does not take the entire production process into account, including maintenance, packaging, transportation, and delivery.
Another factor mentioned by netizens is the entertainment value added to e-commerce by livestreaming channels. Earlier this year, Oriental Selection's host Dong Yuhui and his colleagues became an online hit for adding an educational component to their livestreaming sessions.
These hosts were actually previously teachers at New Oriental. Facing a crackdown on China's after-school tutoring, the company ventured into different business industries and let these former teachers go online to sell anything from peaches to shrimp via livestreaming, teaching some English while doing so (read more here). So this additional value of livestream hosts entertaining and educating their viewers should also be taken into account when debating the price of corn. Some call it "Dong Yuhui Premium" ("董宇辉溢价").
In light of all the online discussions and controversy, netizens discovered that Oriental Selection is currently no longer selling corn (#东方甄选回应下架玉米#), which also became a trending topic on Weibo on September 29.
But the corn controversy does not end here. On September 28, Chinese netizens discovered that corn by the 'Northeast Peasant Madame' brand (东北农嫂) was being sold for no less than 8.5 yuan ($1.2) at the Pangdonglai supermarket chain (胖东来), going well beyond the price of Oriental Selection.
Trying to avoid a marketing crisis, the Pangdonglai chain quickly recalled its corn, stating there had been an issue with the supply price that led to its final store price becoming too high. That topic received over 160 million views on Weibo on Friday (#胖东来召回8.5元玉米#).
Behind all these online discussions are consumer frustrations about an untransparent market where the field of agricultural products has become more crowded and with more people taking a share, including retailers, e-commerce platforms, and livestreaming apps. Moreover, they often say they are "helping farmers" while they are actually just making money themselves.
One Weibo user commented: "Currently, 'helping farmers' is completely different from the original intention of 'helping farmers.' Right now, it's not about helping farmers anymore, but about helping the companies who have made agricultural products their business."
"I bought a corn at a street shop today for 4 yuan ($0.55)," one Weibo blogger wrote: "It was big, sweet, and juicy, the quality was good and it was tasty – and people are still making money off of it. So yes, 6 yuan for a corn is certainly too expensive."
By Manya Koetse 
Get the story behind the hashtag. Subscribe to What's on Weibo here to receive our weekly newsletter and get access to our latest articles:
Spotted a mistake or want to add something? Please let us know in comments below or email us. First-time commenters, please be patient – we will have to manually approve your comment before it appears.
©2022 Whatsonweibo. All rights reserved. Do not reproduce our content without permission – you can contact us at info@whatsonweibo.com.