"America's Great Savior" – Communist Mao Song Turned Into Donald Trump Meme
A Donald Trump meme song has been making its rounds on Chinese social media. The song, originally a communist song praising Mao Zedong, hails Trump as "America's great savior."
http://dai.ly/x50n4ic
A Donald Trump meme song has been making its rounds on Chinese social media. The song, originally a communist song praising Mao Zedong, hails Trump as "America's great savior."
A video clip titled "Great Leader Trump" (伟大领袖川普唐), originally posted on Chinese video sharing site ACFUN, is making its rounds on Chinese social media.
The video, as featured by What's on Weibo, is an adaptation of China's famous communist song "The East is Red" (东方红) about Mao Zedong.
The original song goes:
The East is Red 东方红
The sun is rising 太阳升
From China comes Mao Zedong 中国出了个毛泽东
He strives for people's happiness 他为人民谋幸福
Hurrah
He's the savior of the people! 他是人民大救星
And the Trump version goes:
The general election 美利坚
Is approaching 要大选
From New York arises Donald Trump 纽约出了个川普唐
He strives for the voter's happiness 他为选民谋幸福
You are fired
He's the great America great savior! 他是美帝大救星
[literally: "He is the great savior of the American imperialists."]
Although Trump is known for talking negatively about China draining American jobs and money, many Chinese netizens a have taken a liking to the presidential candidate. Trump fans have created numerous 'Trump' accounts on Sina Weibo.
Check out the video here:

Trump Video Goes Viral on Chinese Social Media bywhatsonweibo
– By Manya Koetse and Diandian Guo
Follow on Twitter or Like on Facebook
©2016 Whatsonweibo. All rights reserved. Do not reproduce our content without permission – you can contact us at info@whatsonweibo.com.
[showad block=1]
"Tyrant Train Woman" Goes Trending on Weibo and Unleashes Flood of New Memes
The hashtag "High-Speed Tyrant Woman" (#高铁霸座女#) already received a staggering 450 million views on Weibo today.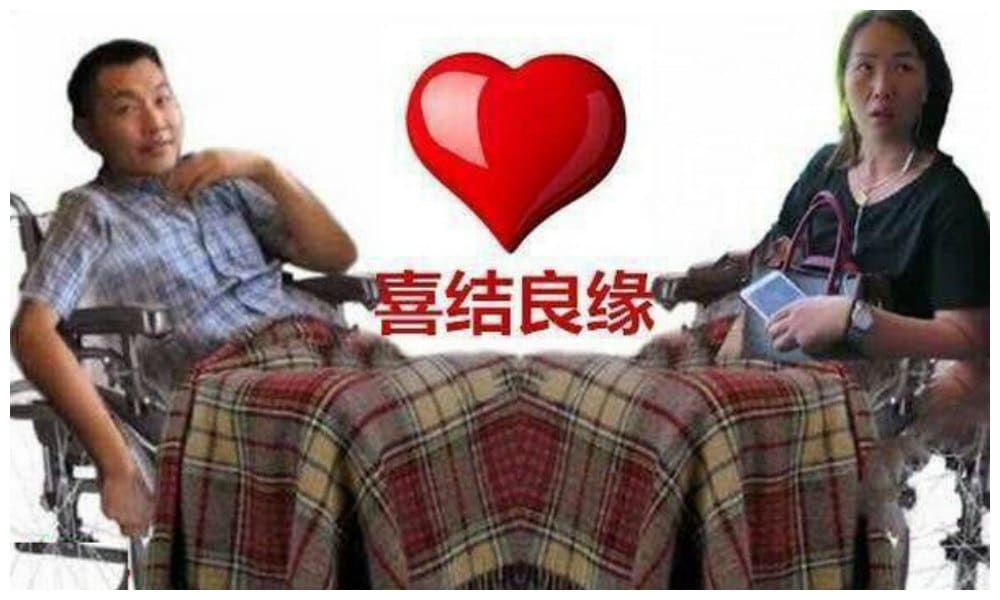 While the bizarre behavior of a male passenger went viral in late August, this time, it is a female passenger's rude behavior that's become trending on Chinese social media. Some netizens think the two 'high-speed train tyrants' (高铁霸座) deserve each other, creating memes putting them together.
In late August of this year, one rude man from Shandong who refused to give up the seat he took from another passenger became known as the "High-Speed Train Tyrant" (高铁霸座男 gāotiě bà zuò nán) on Chinese social media.
A video showing the man's bizarre behavior went viral, and netizens were especially angry because the man pretended he could not get up from the stolen seat and needed a wheelchair – although he did not need one when boarding the train.
The man was later temporarily blacklisted for his actions. Although he apologized in a public video, a newer video (Youtube link) made clear the man was everything but remorseful, as it showed him laughing, using an office chair as a 'wheelchair,' and joking around about his own behavior.
The train bully that is now going viral, is a woman from Hunan who has been dubbed 'High-Speed Train Tyrant Woman' (高铁霸座女 gāotiě bà zuò nǚ") by Weibo netizens. She had taken a seat assigned to another passenger while riding the train from Yongzhou to Shenzhen.
A video (YouTube link here) – that has become one of the most-discussed topics on Weibo today – shows how a woman on a high-speed train makes a scene when the train conductor tells her she is in the wrong seat. She refuses to get up from her window seat to return to her own seat.
Instead, she raises her voice, talks rudely to the conductor, and simply claims she has bought a ticket and will not change to another seat until she has reached her final destination.
The hashtag "High-Speed Tyrant Woman" (#高铁霸座女#) already saw a staggering 450 million views at time of writing.
According to a Weibo statement that has been issued by Hengyang Railway Security (@衡阳铁路公安处) since the topic has become trending, the incident occurred on Wednesday, September 19, on a G6078 train. The stubborn passenger is the 32-year-old Ms. Zhou. She has now been fined 200 RMB (±$30) for "disturbing the order."
"Couldn't you fine these passengers a bit more?", some netizens wonder: "If the fine were higher, it might not happen that often anymore."
Many netizens are simply outraged: "Isn't this a society that is ruled by law? What do we do with these people?"
"How can people be so shameless?", a typical comment says.
While the incident is a source of anger for many, it is a source of banter for some; the incident has triggered a wave of new memes today that put the Shandong train tyrant and the woman together.
Some examples here: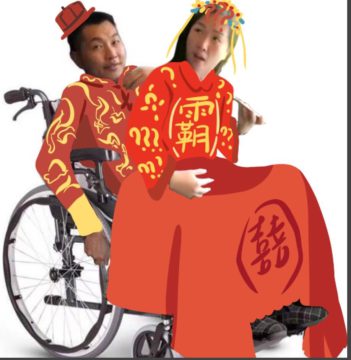 Here: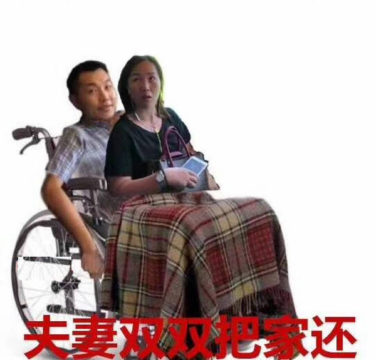 …here: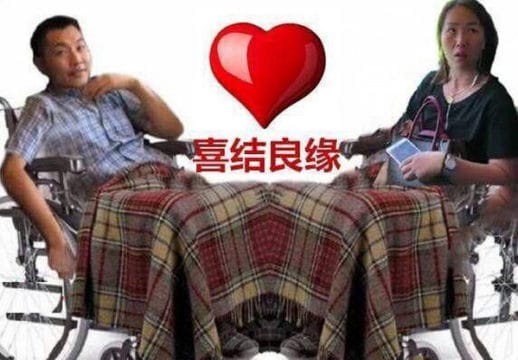 Or here:
Meanwhile, Guangzhou Railways (@广州铁路) has also responded to the issue on Weibo, stating that in cases such as these (when passengers are fined for their behavior), passengers can expect a 180-day ban from purchasing train tickets.
Just as in the case with the male 'train tyrant,' this time as well, the so-called human flesh search engine has come into action once the video went viral, meaning many netizens went digging to reveal the woman's identity. Her personal details have since been exposed on social media – a burden that will probably weigh much heavier on her than a temporary train ban or a 200 RMB fine.
By Manya Koetse
Follow @whatsonweibo
Spotted a mistake or want to add something? Please let us know in comments below or email us.
©2018 Whatsonweibo. All rights reserved. Do not reproduce our content without permission – you can contact us at info@whatsonweibo.com.
Despite China's 'Broadcast Ban' on eSports, Netizens Go Crazy for National Team's Asian Games Success
Clumsy display of nationalism during China's glorious esports win goes viral.
With 1.8 billion views (#电竞亚军会#) on Weibo, the 2018 Asian Games eSports Demonstration Event has been a big topic on Chinese social media. Despite a broadcast-ban, netizens went crazy for the Chinese team, that – somewhat clumsily – waved the Chinese flag in Jakarta.
The 18th edition of the Asian Games held in Jakarta, Indonesia, has come to an end. With 2,3 billion views on Weibo alone (#2018亚军会#), the Asian Games are a hit on Chinese social media.
The Asian Games marked the first time for esports (electronic sports) to be included in a major international comprehensive sports event.
On the 26th of August, the first day of the esports event, the Chinese team won their first gold medal after winning the game Arena of Valor aka AoV (王者荣耀). The second day, they won the silver medal with the game Clash Royale (皇室战争), ending just behind the Indonesian team.
But the most significant success was celebrated on the 29th of August. After a 3-day battle, the Chinese team won their second gold medal for their performance in the game League of Legends (英雄联盟). Their victory came as a surprise to many, since it was the South Korean team that had defeated China twice during the group phase. But this time it was the Chinese team that celebrated a three-to-one victory over the South Koreans.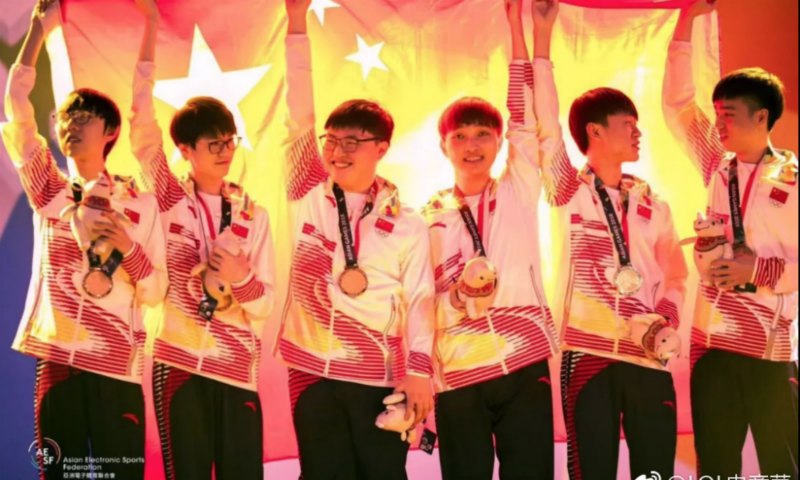 Despite the national teams' successes, TV-watching audiences on mainland China were not able to witness these important moments in sport; CCTV5, the state television's national sports channel, did not broadcast any of the esports events. Much to the annoyance of many netizens, CCTV5 also did not allow any other platform the right to broadcast any esports events.
The reason for CCTV not broadcasting online computer games is because it is banned. In the 'Notice on the prohibition of broadcasting online computer game programs' (关于禁止播出电脑网络游戏类节目的通知) issued by the National Radio and television Administration in 2004, it says that "radio and television broadcasting organizations at all levels shall not open to computer network games, and may not broadcast online computer game programs."
That same notice also states that "online computer games have adversely affected the healthy growth of minors."
On CCTV5's official Weibo account, many netizens called for the broadcasting of the esports games last week, and vented their dissatisfaction towards state media for banning the broadcast.
One Weibo user wrote: "CCTV spends state money to get a monopoly on the broadcasting rights, and then they choose not to broadcast. It is a waste of the state's money and disrespectful to the people who do want to see esports!" Some posts scolding the CCTV received thousands of likes.
Except for CCTV, Party newspaper People's Daily (人民日报), also received many negative social media comments after thy published an article on the victory of the national team. In the comment section, readers wrote comments such as: 'Now you want to congratulate? Weren't you the one that didn't want to broadcast live?' and 'I've been thinking, isn't it time that CCTV gets its own E-sports channel?'.
Clumsy Display of Nationalism: 'Handshake with the National Flag'
Despite China's 'ban' on esports, the country's esports athletes showed much patriotism during the Asian Games.
In an interview with Tencent Sports, one the players of the Chinese team, Jian Zihao (简自豪), who goes by the online-ID 'Uzi,' expressed his love and gratitude for China, saying: "It's the first time the national esports team officially represents the country. We wear the national [sports]uniform from head to toe, with the five-star red flag printed on the left side of our chest and 'CHINA' in capitals on our back. […] we live in the same village as the other athletes. I never thought that this would happen to me.'
The team also had a noteworthy patriotic moment during the so-called 'handshake with national flag incident'. After winning their second gold medal, the Chinese team gained much attention online when they somewhat clumsily kept on holding onto their national flag while shaking hands with the silver and bronze medal winners (video link).
After the award ceremony, the hashtag 'Handshake with the national Flag' (#举着国籍握手#) became a hot search on Weibo, with more than 27 million views.
The athletes later said that nobody dared to put the flag down, so they held it up while shaking hands. They reportedly said: 'The national flag is the most sacred thing, we didn't dare to make any mistakes.'
A Weibo post publishing about the moment titled the incident 'Sorry, It's the first time I won the  Asian Games Championship, [I have] no experience.' ('对不起,第一次拿亚运冠军,没经验.'); it was shared over 98 thousand times and liked more than 124 thousand times. Many netizens found it very amusing, calling the athletes 'clumsy,' 'cute' and 'adorable.'
Whether the positive image of the athletes will be enough to lift the ban on broadcasting online gaming is not clear. Neither the CCTV nor People's Daily have yet officially responded to the complaints. But as the next Asian Games are to be held in Hangzhou, China, in 2022, many are hopeful that the ban will be lifted by then. One thing is sure: their team is ready for it.
By Gabi Verberg
Follow @whatsonweibo
Spotted a mistake or want to add something? Please let us know in comments below or email us.
©2018 Whatsonweibo. All rights reserved. Do not reproduce our content without permission – you can contact us at info@whatsonweibo.com.