Made-in-China Olympic Design: The Helmets of China's Cycling Track Team
China's Olympic track design helmets attracted the attention of sports lovers today.
China's Olympic track cyclists did not just make headlines today for their sporting performances, but also for rocking some very original and eye-catching helmets. The helmets fulfilled multiple functions – serving as safety gear, lucky charms, and as a promotion of China's design and cultural heritage.
During the women's team sprint at the Rio Olympics on August 12, Chinese female cyclists Gong Jinjie (宫金杰) and Zhong Tianshi (钟天使) of China' track cycling team did not just display their sporting talent by winning gold, they also showed off some original style by wearing the sprint's most eye-catching helmets, which portrayed Chinese female masks. Male colleague Xu Chao (徐超) rocked a similar helmet depicting a male mask. The helmets soon became a much talked about topic on Chinese social media.
Besides serving as safety gear, the helmets promoted China by portraying typically Chinese Peking Opera masks that, according to state media, conveyed China's "national essence" and, in this way, could "show the world" this image of China – as China Daily wrote.
The female cycling helmets portrayed the Peking Opera facial masks of Hua Mulan (花木兰) and Mu Guiying (穆桂英), two legendary Chinese war heroines. Male cyclist Xu Chao wore a helmet depicting the comic Peking Opera mask of Zhang Fei (张飞). All masks were as bright as the flag of China. Red is also considered the most prosperous color in China.
Peking Opera is ingrained in Chinese culture, its stories draw from Chinese history and legends. China has a long tradition of woman warrior literature, of which the saga of Hua Mulan and Mu Guiying are amongst the most famous. Hua Mulan is a legendary woman warrior that has become famous in the West through Disney's 'Mulan' animation, that tells the story of a courageous girl who takes her aged father's place in the army. Mu Guiying is perhaps less well-known outside of China, but she is an equally famous woman general of the Song dynasty.
Zhang Fei is a famous Peking Opera character, a warrior general who lived during the late second and early third century whose legend is described in the Romance of the Three Kingdoms, one of the Four Great Classical Novels of Chinese literature.
Besides promoting China's "national essence", the masks also show the creative side of 'made-in-China' design. The helmets were created by a Guangzhou-based studio named 'Incolor'. Designers and studio founder Zhang Dongliang (张栋良) reportedly is a cycling lover who studied industrial design, and who has been painting and rebuilding bicycles for a long time. The helmet design was supposed to "fully embody Chinese elements", as it was meant for the Chinese team, created by a Chinese studio.
Design studio Incolor also features their three Olympic masks on their Weibo account.
Weibo netizens applauded the design, saying it "shows off the distinctive character of China's heroes" and praising its originality.
There were also netizens who pointed out that the helmets were already being imitated and sold online (also on Taobao), showing screenshots of someone selling a copy for 288 RMB (±43 US$). "They have no respect for original design," one angry netizen says.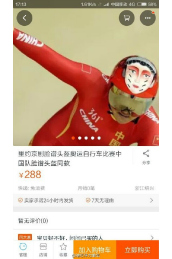 The female warrior helmets seem to have worked as a lucky charm the female team, as they won China's first ever Olympic track cycling gold. Xu Chao's helmet brought him less luck – he ranked 13th for the qualifications of the men's sprint.
-By Manya Koetse
Follow @WhatsOnWeibo
©2016 Whatsonweibo. All rights reserved. Do not reproduce our content without permission – you can contact us at info@whatsonweibo.com.
"Living a Nightmare" – Chinese Beauty Guru Yuya Mika Shares Shocking Story of Domestic Abuse
Famous makeup artist Yuya Mika shared her story in a video that has since gone viral on Weibo.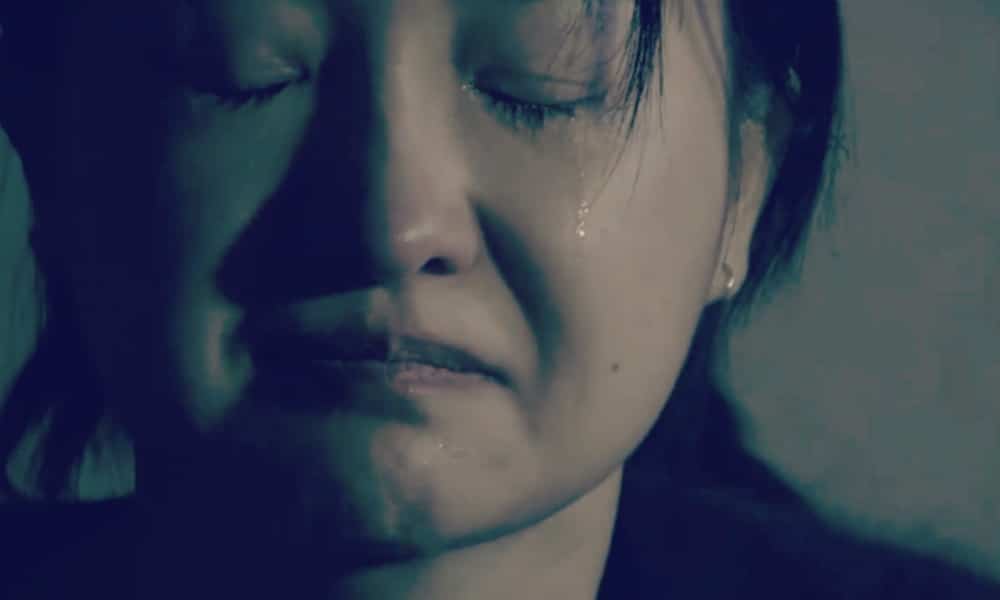 First published
Chinese famous makeup vlogger Yuya Mika has come out and shared her experience of being physically abused by her former boyfriend. Yuya's story – told in a documentary-style video that is now going viral – does not just raise online awareness about the problem of domestic violence, it also shows the raw realness behind the glamorous facade of China's KOLs' social media life.
Fashion and makeup blogger He Yuyong, better knowns as Yuya (宇芽) or Yuya Mika (@宇芽YUYAMIKA), has gone viral on China's social media platform Weibo for sharing her personal story of suffering domestic abuse at the hands of her ex-partner.
On Monday afternoon, November 25 – which is the International Day for the Elimination of Violence against Women – Yuya, a KOL (Key Opinion Leaders/online influencer) who has over 800,000 followers on her Weibo account, wrote: "I'm a victim of domestic violence. The past six months, I feel like I've been living a nightmare. I need to speak up about domestic violence here!"
With her post, Yuya shared a 12-minute documentary-style video in which she tells how she has been abused by her partner of one year, with whom she has now separated.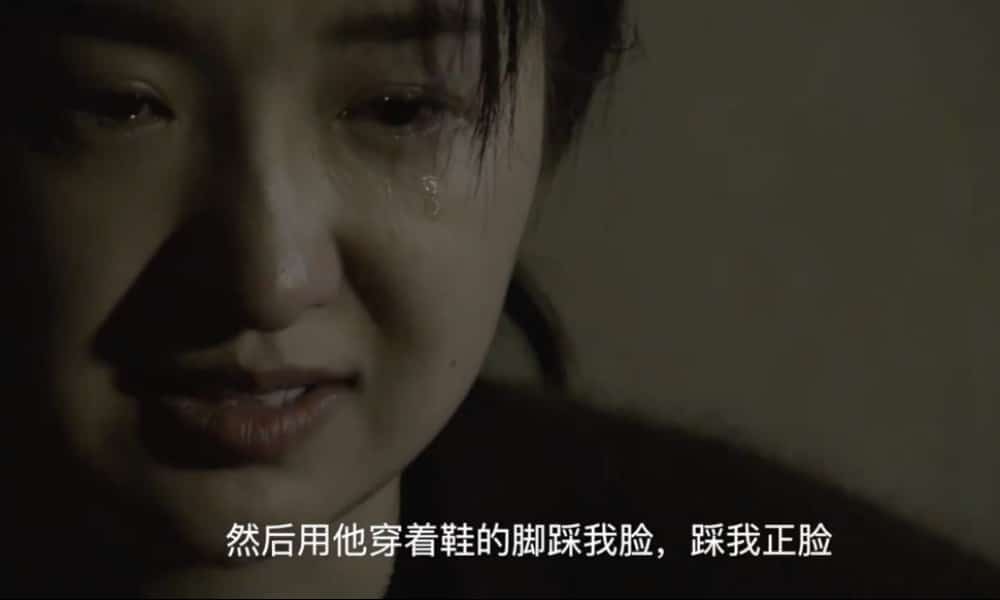 The short doc does not just tell Yuya's story, it also features the experiences of her former partner's ex-wives, who allegedly also suffered domestic violence at his hands.
Besides the shocking accounts of the women, the video contains also footage of Yuya's ex-boyfriend trying to violently drag her out of an elevator – a moment that was caught on security cameras in August of this year.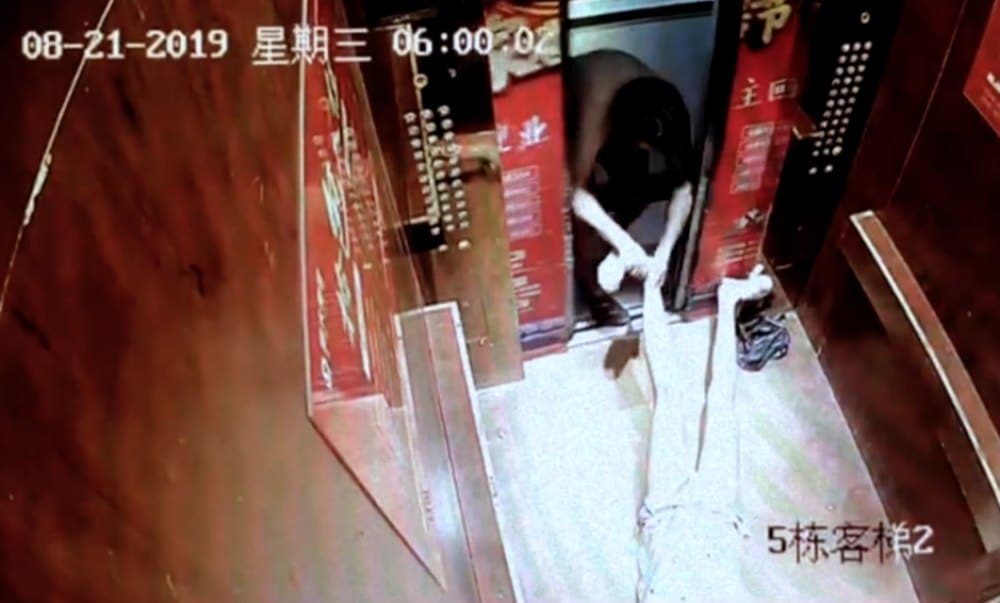 Yuya identifies her former boyfriend and abuser as the 44-year-old artist and Weibo blogger 'Toto River' (@沱沱的风魔教), who was married three times before starting a relationship with the famous beauty blogger.
The two met each other through social media, and Yuya initially fell for his talent and kindness. But, as she says, his perfect social media image soon turned out to be nothing but a fake facade, and the nightmare began.
The beauty blogger explains that the domestic violence went hand in hand with mental abuse, with Yuya being brainwashed into believing she was lucky to be with a man such as her boyfriend.
As the abuse became a regular occurrence, Yuya tearfully explains how she sometimes could not work for a week because her face was too bruised for shooting videos.
Yuya also writes on Weibo that she shares her story so that the experiences she and her ex-boyfriend's former wives suffered will not happen to other women, and to warn others from ending up in a similar situation.
Meanwhile, the Weibo account of Yuya's former boyfriend has been closed for comments.
Yuya Mika is not just popular on Weibo and video ap Tiktok. The beauty guru – famous for doing imitation makeup of celebrities and famous icons such as Mona Lisa – also has over 750k fans on her Instagram account and thousands of subscribers on her YouTube Channel, where she posts makeup tutorials.
Yuya is part of the company of Papi Jiang (aka Papi Chan), a Chinese vlogger and comedian who became an internet celebrity in 2016. On Tuesday, the Papi Jiang company also responded to Yuya's video, saying they fully support the makeup artist in coming forward with her story.
At time of writing, Yuya's story has been shared over 425,000 times, with a staggering thread of more than 280,000 comments on Weibo.
Many commenters respond in shock that the tearful woman in the video is actually Yuya, as the makeup artist is usually always smiling and shining in front of the camera. Other Weibo users express their hopes that Yuya's ex-boyfriend will be punished for what he did.
With over 160 million views, the hashtag "Yuya Suffers Domestic Abuse" (#宇芽被家暴#) is now in the top five of most-discussed topics on Weibo.
Over the past few years, the issue of domestic violence has received more attention on Chinese social media, especially since China's first national law against domestic violence came into effect on March 1, 2016. More women have come forward on Chinese social media to share their personal experiences with domestic abuse.
According to Chinese media reports of Tuesday afternoon, local authorities are currently investigating Yuya's story.
By Manya Koetse, with contributions from Miranda Barnes
Follow @whatsonweibo
It's almost Black Friday! We've already listed the best VPN deal for you here.
Spotted a mistake or want to add something? Please let us know in comments below or email us. First-time commenters, please be patient – we will have to manually approve your comment before it appears.
©2019 Whatsonweibo. All rights reserved. Do not reproduce our content without permission – you can contact us at info@whatsonweibo.com.
Turning Drinks into Fashion – Chinese Designer Yang Yang Personifies Popular Beverages
Personified beverage fashion – trending because it's cool.
Every now and then there are posts on Weibo that just seem to keep on making their rounds. The 'beverage fashion' drawings collection by Yang Yang (杨杨) is one of these posts, first popping up on Chinese social media in June of this year.
Yang Yang is a 28-year-old designer from Anhui, who started drawing when she was 13 years old. She has been active in the fashion business for eight years now and has become popular on Kuaishou, China's popular short video and live-streaming app.
If Coca Cola were a fashionista, what would she look like? In the eyes of Yang Yang, this would be her:
Wahaha (哇哈哈) purified water, produced by the largest beverage company in China, is personified here:
Energy drink brand Red Bull China, a Sino-foreign joint venture company, uses different colors than cans in the US or Europe.
One particularly striking illustration by Yang Yang is that of Nongfu icea tea drink Cha π (茶兀).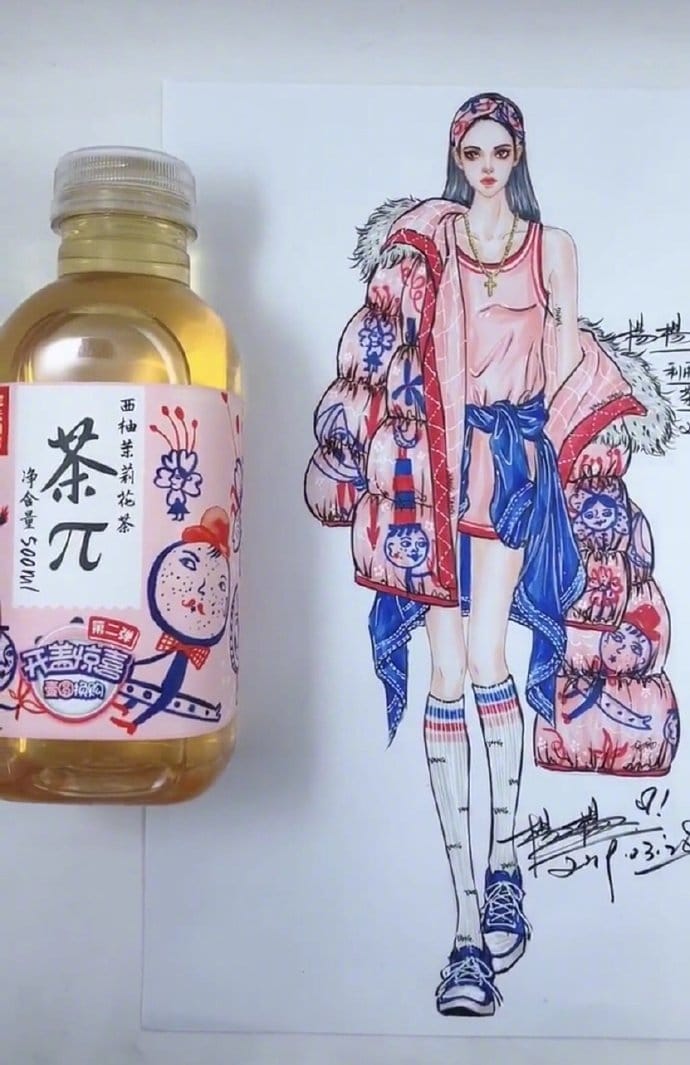 Nongfu Spring, one of the most common brands of bottled water in China, suddenly seems very trendy now.
This is the fashion version of Sea Crystal Lemon, known for its bright blue and yellow.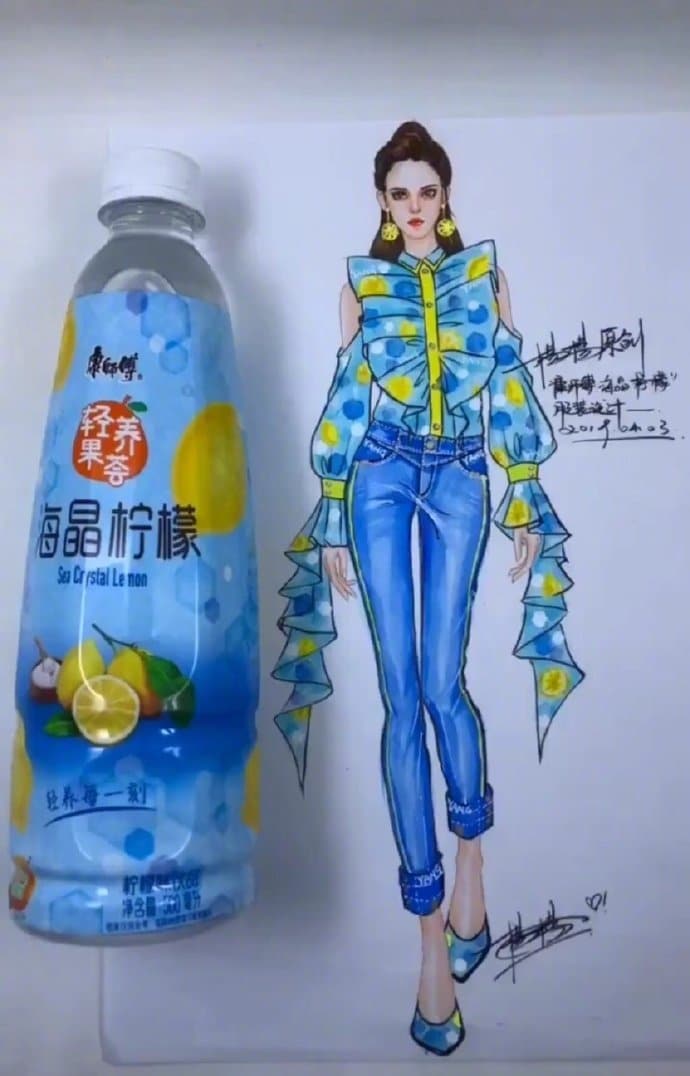 Following the various Weibo posts that are making their rounds with the illustrations by Yang Yang, more drawings seem to have been added later via other channels, including that of Pepsi, Wong Lo Kat, and Snow Beer.
Although Yang Yang's designs have gone viral this year, it is not known if they will have a chance to be turned into wearable fashion. As for Yang, she says she was just "playing around" to keep a creative mind.
Also read: From Stay-at-Home Dad to Fashion Designer – 'Super Dad' Rises to Fame
By Manya Koetse
Sources:
https://k.sina.com.cn/article_1872762823_p6fa017c702700xosj.html
https://new.qq.com/rain/a/20190619A0POST
Spotted a mistake or want to add something? Please let us know in comments below or email us. First time commenters, please be patient – we will have to manually approve your comment before it appears.
©2019 Whatsonweibo. All rights reserved. Do not reproduce our content without permission – you can contact us at info@whatsonweibo.com