Chinese Communist Youth League Joins Bilibili – Where Official Discourse Meets Online Subculture
The Central Communist Youth League of China (共青团中央) recently announced its official presence on Chinese video-sharing site Bilibili.
The Central Communist Youth League of China (共青团中央) recently announced its official presence on Chinese video-sharing site Bilibili – a digital platform focused on anime, comics, games, and subcultures popular among Chinese youth. What's on Weibo's Diandian Guo takes a look at what happens when China's official discourse mixes with online pop culture.
"Did you think the Youth League did not use 'B-station'? 2017, here we are!" On January 1st 2017, the Central Chinese Communist Youth League (CCYL or CYL) published this headline.
It announced the opening of the Party's youth movement's official account on Bilibili (哔哩哔哩) or B-Station (B站), a video sharing website for Chinese fans of anime, comics, games and other popular youth subcultures.
"Bilibili has become the headquarters for online alternative youth subcultures of China."
This is not the first time the Chinese Communist Youth League enters popular channels of communication. As early as 2009, a central secretary meeting highlighted the important role popular culture could play in propagating its ideology. In 2013, the CCYL opened a Sina Weibo account (@共青团中央), followed by an official WeChat account.
But within the realm of online platforms, Bilibili is a whole new ballgame. Starting as a fandom community in 2009, bilibili.com has become the new headquarters for online alternative youth subcultures of China.
Its ACG focus (anime, comics, and games) is often referred to as the "second-dimensional space" (二次元), marking its distinction from the real world or the "three-dimensional space."
Although its initial users were mostly fans of Japanese manga and anime, Bilibili has now grown into a colorful and culturally diverse space, with the gradual emergence of more cultural products from China, America, or Thailand, among others.
"Wherever the good youth of China are, the League will go there to meet you."
Despite the diversity, however, Bilibili forms a tight-knit and vibrant cultural community. All users can submit, view and add commentary on videos called "screen bullets" (弹幕), which appear on the video screen for everyone to see.
By sending these 'screen bullets', all users are participating in watching and "making" cultural products together. Through time, Bilibili users have developed their own language and social norms.
With its unique online environment, Bilibili is a platform where neither reality nor politics are likely to appeal to its young audience – it seems to be worlds apart from an organization like the Communist Youth League, that always conveys the "main melody" of official policies and guidelines.
Yet despite their alternative pop cultural interests, the Central Communist Youth League still identifies this online subculture as the "good youth of China," and states that "however high the mountains and however deep the waters, wherever the good youth of China are, the League will go there to meet you."
"How to Resist Western Colonization of the Mind, and Why China Wins."
So what exactly is the type of content that the CCYL publishes on Bilibili? Here is an overview:
◙ Online Open Course for Youth (青年网络公开课): this series of open courses have been published in 2016 by the CCYL on another video platform (Youku.com), and has now been listed under CCYL's new Bilibili account.
The goal of this series of courses is to "invite great minds to teach, inspire and answer questions for young people, so that they can choose the right path in life." The themes mainly concern China in world politics, including titles such as "How to Resist the Western Colonisation of the Mind" (如何抵御西方精神殖民), "Why China Wins" (中国为什么能赢) and "Challenges and Visions of the Sino-American game" (中美博弈的挑战与前景).
◙ Representing and Redefining China's 'Youth': CCYL targets post-90s, who are entering society today, and who constitute the majority of Bilibili users. While the younger generations on Bilibili may define and represent themselves as geeky and individualistic as possible, CCYL endeavors to also bring them a more political and national perspective.
In "Redefining the post-90s" (重新定义90后), young athletes, technical workers, and volunteers are portrayed as perfect representatives of their generation; conveying the message that young people should have the dream to contribute to the world. Two other short documentaries of a railway worker and a welder convey the idea of the ideal national "model worker."
◙ Historical Themes: although the previous themes dominate CCYL's new Bilibili account at the time of writing, more historical themes undoubtedly will pop up later. Among the three newly published videos this year, two are about history.
A video titled "The Japanese Invasion of China: Not Just About Killing" (日本侵华,不只是杀戮), convinces viewers that the main goal of Japanese militarism was never about "abolishing the body," but about "abolishing the soul." Another video refers to a historical cartoon Year Hare Affair (那年那兔那些事), a patriotic and sentimental narrative of contemporary history, which is also broadcasted on Bilibili.
"So could we say that China's official discourse perfectly mixes with online pop culture? Perhaps not entirely."
For now, it looks like Bilibili users have whole-heartedly welcomed the Chinese Communist Youth League to their digital platform. One of the most recurring comments is: "Good job, my League!" (厉害了,我的团). Many users state that they have immediately become a fan of the CCYL, and will follow all of its future updates.
Overall, CCYL's reasoning also seems to have the wide public support of Bilibili users. Under the Japanese invasion video – despite the fact that Bilibili users generally are great fans of Japanese manga – one user wrote: "Japanese manga are not brainwashing in essence, but there are people in those circles who will lead you the wrong way. When you are young and your values are not yet formed, you can be easily misled and it would be difficult to fix that."
So could we say that China's official discourse perfectly mixes with online pop culture? Perhaps not entirely. The overwhelming support for CCYL on Bilibili is not completely indisputable. Some users point out that commenters "cannot just write any reaction," and that "it happens so often that what you wrote appears as ***."
There are more negative voices. One user wrote that the CCYL "should first deal with corruption, instead of being occupied with 'image projects.'"
Another user spoke against the blunt promotion of the so-called "Chinese dream" (中国梦), and said that "promoting the Chinese dream to the world without actually solving social problems will end up with people living in a hollow national dream, incapable to fulfill their own personal dreams."
-By Diandian Guo
Follow on Twitter or Like on Facebook
Featured image: screenshot of one of the CCYL's videos on Bilibili.
Editing by Manya Koetse.
©2016 Whatsonweibo. All rights reserved. Do not reproduce our content without permission – you can contact us at info@whatsonweibo.com.
TikTok's In-Video Search Function (And How to Activate It)
TikTok shows a glimpse of what in-video search is going to look like in the future.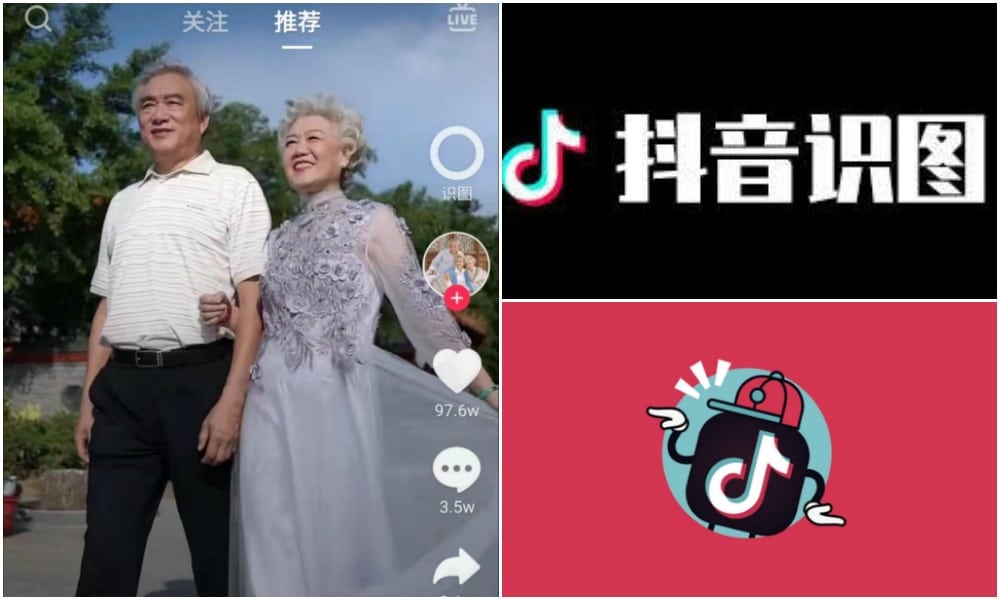 What is TikTok's new in-video search function and how to activate it?
Twitter's most awesome WeChat guru Matthew Brennan recently posted about an "in-video search function" launched in the Chinese social video app TikTok (抖音). (Click here to read about the difference between the Chinese and overseas version of TikTok).
As shown in a video posted by Brennan, the function allows TikTok users to select the face or clothes of a person appearing in a short video to search for other videos or images containing the same person or clothes.
Chinese TikTok now has in-video search. Search someone's face to find more videos of them. Search in-video products or clothes and buy directly #抖音 pic.twitter.com/RBcIqnOBgN

— Matthew Brennan (@mbrennanchina) September 23, 2019
The 'vision search' is a powerful new function within the super popular app.
The idea is that it becomes easier than ever for Tiktok users to find (and buy!) a piece of clothing, that perfect handbag, or even a snack featured in a video.
It also helps users to quickly find other videos in which an online celebrity appears. The function ultimately is an additional feature that keeps users scrolling and shopping within the app – increasing app traffic – as long as possible.
On September 16, Chinese media reported about the function as a "powerful" new tool that greatly strengthens the functionality of the popular short video app.
The function might not immediately seem completely new to Chinese app users; like Google Image Search, Baidu and Taobao also have similar functions (百度识图, 淘宝识图).
On e-commerce platform Taobao, for example, you can take a photo of an item you want (e.g. a certain snack as in example below) and Taobao will try to find the exact same product and list the online stores where you can buy it.
But TikTok's in-video search function is on a whole new level; it does not require users to scan or upload a photo at all. It gives an indication of what visual search will be like in the future.
Whatever video comes by in your TikTok stream, you only need to click the "search" function (识图), select the part of the video you want to search for (you can drag the square from area to area), and TikTok will find the product or face you're looking for – as long as there are comparable products/faces (it does so very fast).
Very much like Taobao, TikTok will recommend various (in-app) online stores where the product can be purchased.
Want to try out the function? For now, it only works in the Chinese version of the app and is still in the 'testing phase' and does not work with all videos.
Make sure you have an updated version of TikTok.
1. Go to "me" (我) page within TikTok
2. Tick the three lines in the top right corner
3. Go to the last option in the sidebar menu titled "lab" (实验室)
4. Activate the function (image below).
So now if you spot a dress you like and would like to buy, press the 'search' button on the right of a video, select the dress, and TikTok becomes like your personal shopping assistant looking for similar dresses for you.
This really makes online shopping more addictive than ever, and also makes it more difficult for people in online videos to hide where they bought their clothing, or what other videos they are in.
Read more about Tiktok here.
Read more about Chinese apps here.
By Manya Koetse
Spotted a mistake or want to add something? Please let us know in comments below or email us.
©2019 Whatsonweibo. All rights reserved. Do not reproduce our content without permission – you can contact us at info@whatsonweibo.com
Didi Riders Can Now Have "Verified Party Members" Drive Them Around
Party-building 3.0? Didi has got it covered.
First published
This is Party-building in the new era: Didi now allows users of its Premier Car Service to let a verified Party member drive them to their destination.
On September 20, as the People's Republic of China is nearing its 70th-anniversary celebrations, the country's most popular taxi-hailing app Didi published an article on Weibo and WeChat explaining its verified Party Member Driver Program.
Recently, riders in Beijing may have noticed something different at Didi's Premier Car service, which is called "Licheng" 礼橙专车 since June of last year.
Thanks to Didi's "Red Flag Steering Wheel" program, spotting a ride hailing CCP member has never been this easy. pic.twitter.com/DuHghtE8xu

— 王博源 Wang Boyuan (@thisboyuan) September 20, 2019
Some of Licheng's drivers now have a red background to their profile photos accompanied by a Communist Party emblem. Upon clicking the profile of these drivers, customers will see that this driver is a Party Member Driver ("党员司机") – meaning that the Didi driver's status as a Party member has been verified through Didi's "Red Flag Steering Wheel" program (红旗方向盘项目) that was set up in November 2018.
Didi writes that these drivers can also be identified as Party members through the red sticker on the dashboard at the passenger side, which literally says "Party member driver."
The article explains that the recent project is an effort to contribute to China's Party-building in the digital era, and that Didi aims to establish a Party member community within its company.
The company is apparently planning to make this community a lively one, as it promises to provide online and offline activities that will help these drivers stay up to date with the latest developments within the Party, and that will increase their "Party awareness."
Starting this month, Didi will reportedly also offer "patriotic classes" to all of its drivers via its online classroom program.
China has more than 88 million Party members. Party membership does not come overnight; those who want to become a Communist Party member need to attend Party courses, pass written tests, be recommended by other members, and pass a screening (read more here).
As for now, riders cannot manually pick to have a Party member as their driver; a nearby driver will be automatically selected when they order a car – if it is a Party member, they will know straight away from the driver's profile.
For now, Didi has set up "mobile Party branches" in Beijing, Shanghai, Shenzhen, and a number of other cities.
On Weibo, some see the initiative as a marketing move from Didi's side. "If you hear the driver is a Party member, you know it's reliable. It's a good thing."
The past year was a tough year for Didi, after the murders of two young women by their Didi driver made national headlines, causing outrage and concerns about customer's safety when hailing a car through the Didi company.
By Manya Koetse
Spotted a mistake or want to add something? Please let us know in comments below or email us.
©2019 Whatsonweibo. All rights reserved. Do not reproduce our content without permission – you can contact us at info@whatsonweibo.com