Game On: 4 Made-in-China Console Games to Watch in 2016
Now that China's ban on console games has been lifted, the first entirely made-in-China video games are entering the gaming market – finally giving domestic developers the time to come to the forefront and get their game on.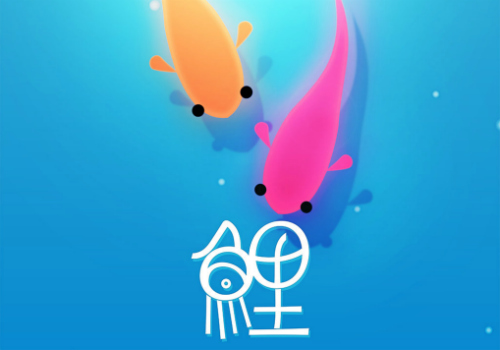 Now that China's ban on console games has been lifted, the first entirely made-in-China video games are entering the gaming market – finally giving domestic developers the time to come to the forefront and get their game on.
China has a booming gaming industry. Despite different market hurdles, such as rampant software piracy and governmental measures to control game content, China's game industry is estimated to be worth approximately $22 billion – the largest in the world.
In 2000, China banned console games due to fears that the devices would have a negative effect on the mental and physical development of Chinese children. As stated by China's Ministry of Culture in July last year, the ban on console game came to an official end, allowing systems such as PlayStation 4, Xbox One, and Wii U into the Chinese market.
#1 SHIO: a glimpse of ancient China
One of the games that will be released on the Xbox One in the fourth quarter of 2016 is Shio (汐). Shio is a game developed by the Shanghai-based Coconut Island Studio.
By the end of last year, Shio was put up on game distribution platform Steam, allowing netizens to vote on whether or not to give it the green light for development. The game was given a 'go' after only seven days. Many Chinese netizens on Steam have left comments to express their support for the game.
"I hope that the best independent games will become the foundation for the revival of domestic games in China," commented Jeffcao1996.
Shio revolves around a mysterious warrior with a hidden past. Player use their gaming skills to work their way through a maze of ancient Chinese villages. Over time, the story unfolds and players find out more about the main character's past, helping him to find a way out of the maze.
Shio is a challenging 2D platformer that features responsive, fluid and action-packed gameplay. The game has an atmospheric and unique design that gives a glimpse of the architecture found in ancient China. Shio uses a chain-jumping mechanic that reminds you of the martial arts that can only be seen in Wuxia films. As the game progresses, mechanics and elements from previous levels are combined to make each level more difficult.
#2 CANDLE MAN: relight your fire
Candle Man (蜡烛人) is another made-in-China console game for the Xbox One. In 2013, the game was first created by the independent game developer Spotlightor Interactive, which is based in Beijing. It was first released as a free-to-play web browser game, but it is now being developed for the Xbox One  and is expected to be released later in 2016.
Candle Man is a simple 3D platformer that uses the famous Unity game engine. In the game you play as a robot candle and you have to help navigate it out of dungeon-like levels. The idea of the game is that you can light yourself on fire to provide the needed light to be able to see the pitfalls and layout of the path ahead – but the light only burns for a total of 10 seconds per level. The levels have low lighting and are full of the typical obstacles like holes, fireballs and spinning saw blades.
"A lot of work went into this game, and it shows. I like the artistic approach of a low-light game. It definitely adds suspense," said one of the netizens after having played the game.
#3 HIDDEN DRAGON: Chinese palaces and bamboo forests
Megafun Games is a relatively young company with their first game still in development. The Shenzhen-based company is hard at work developing Hidden Dragon: Shadow Trace (隐龙传:影踪). The game is set to be released in 2016 for the PS4.
Hidden Dragon is a 3D side-scrolling game with beautiful sceneries from ancient Chinese palaces and bamboo forests. The game is a beat 'em up style game with a story of vengeance that takes place during China's Tang Dynasty (唐朝). Like any other action game, in Hidden Dragon players will make use of combos to fight their way to the end of each level where they need to defeat the Boss. The game is expected to contain 20 hours' worth of gameplay with eight main levels and also DLCs later on.
The development team of Hidden Dragon released a demo to the public last year. After playing the demo, many netizens had a lot of negative comments about the game. Some complained that the gameplay was too simple with too little combos available for use. Others pointed out that the movements in the game were too rigid. However, there is still time for the development team to improve the game seeing that the game is only scheduled to be released in the latter half of 2016.
#4 KOI: Purifying a koi fish pond
Another PS4 game to come out of China is Koi (鲤). The game is set to be released the Shanghai-based Oasis Games for the PlayStation Store at the end of March.
The game is an intriguing and philosophical title that has you purifying a koi fish pond by solving puzzles, opening lotus flowers and dodging predators. It also appropriately makes use of a "hypnotic" Chinese piano score to soothe your mind as you guide your koi through the pond. When released, Koi will be the first ever console game to be entirely have been made in China (engadget.com).
As of now, there is not one single console game on the market that was entirely produced by Chinese game developers. Japan has since long been the dominant console game producer in the Asian-Pacific arena. But the release of these four games might just be the beginning of a new generation of made-in-China console games, finally giving Chinese developers a chance to get their game on the global market.
–By Chi Wen
Follow @WhatsOnWeibo
Images:
Shio – http://www.jianshu.com/p/739ebaf4f5f6
Koi – http://www.engadget.com/2016/03/05/first-chinese-made-ps4-game/
http://news.gao7.com/article/619546-20151228-1
©2016 Whatsonweibo. All rights reserved. Do not reproduce our content without permission – you can contact us at info@whatsonweibo.com
Chinese Actor Zhao Lixin Banned from Weibo over Comments on Second Sino-Japanese War
The actor was banned for "downplaying" the Japanese aggression in China during the Second Sino-Japanese War.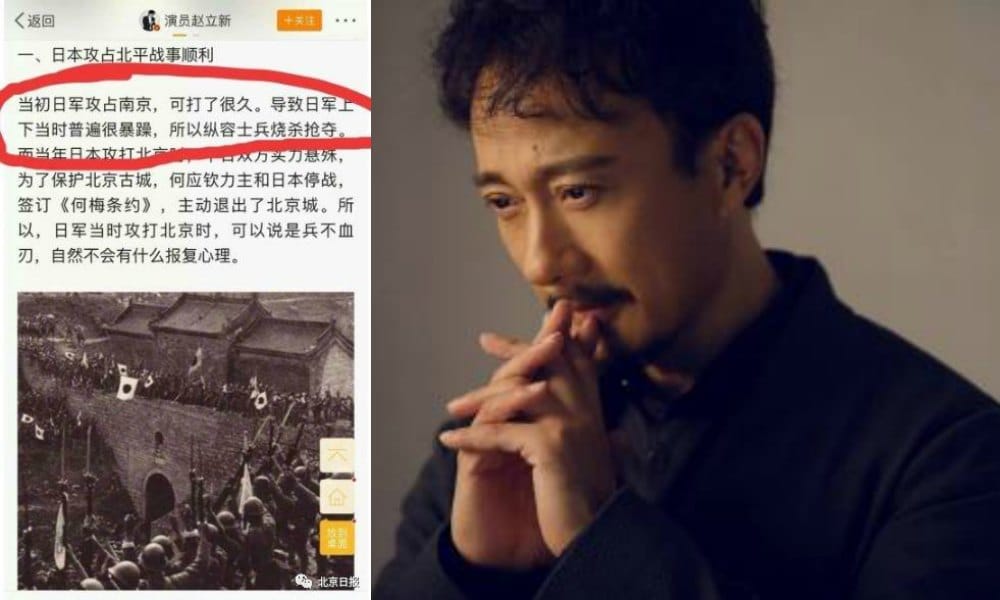 Sina Weibo issued a statement on April 16 that the Weibo account of the Chinese-Swedish actor Zhao Lixin has been terminated following remarks he made about Japan's invasion of China and the Second Sino-Japanese War.
The Weibo account of Zhao Lixin (赵立新, 1968) has been closed after the Chinese-Swedish actor made controversial comments on the Second Sino-Japanese War.
On April 2nd, Zhao Lixin, who had more than 7 million followers, posted a message on Weibo that questioned why the Japanese military did not pillage and destroy the Beijing Palace Museum during the Second Sino-Japanese War:
"The Japanese occupied Beijing for eight years. Why didn't they steal relics from the Palace Museum and burn it down [during that time]? Is this in line with the nature of an invader?"
The actor also commented on the Nanjing Massacre of 1937, suggesting that it was a consequence of Chinese resistance to the Japanese invasion.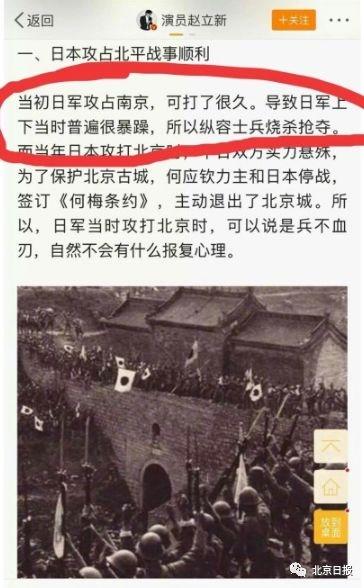 Zhao's post led to much controversy in early April, followed by a lengthy apology statement from the actor on April 3rd, in which he said he did not phrase his comments carefully enough and that he was remorseful over the storm of criticism he had ignited. His controversial Weibo post was soon taken offline.
Many people were mostly angered because they felt Zhao's comments "defended" the Japanese invaders. "Zhao's permit to work in China should be terminated forever!", some commenters posted on Weibo.
The Second Sino-Japanese War is still a highly sensitive topic in China today, with anti-Japanese sentiments often flaring up when Japan-related topics go trending on Chinese social media.
The 'Nanjing massacre' or 'Rape of Nanjing' is an especially sensitive topic within the history of the Second Sino-Japanese War, also because some Japanese politicians and scholars consistently deny it even happened, heightening the tension between the two countries. For a Chinese celebrity to seemingly 'downplay' the aggression and atrocities committed by Japanese invaders in the 1937-1945 period is therefore highly controversial.
Despite Zhao's apologies, Sina Weibo issued a notice on April 16 "Relating to Harmful Political Information" (关于时政有害信息的处理公告), stating that the account of Zhao Lixin, along with some others, had been closed for spreading this kind of information.
The hashtag relating to Zhao's social media suspension received more than 57 million views on Weibo today.
"It's good that his account was taken down," a popular comment said: "It's insulting our country." Others said that Zhao should not have posted something that is "out of line" "considering his position as an actor."
Zhao Lixin is mainly known for his roles in TV dramas such as The Legend of Mi Yue, Memoirs In China, and In the Silence.
Zhao is not the first KOL (Key Opinion Leader) to have been banned from Weibo after making controversial remarks relating to China's history. In 2016 the famous entrepreneur Ren Zhiqiang disappeared from Weibo after publishing various posts on his experience with communism in the past, and the status quo of media in China.
By Manya Koetse , with contributions from Miranda Barnes
Spotted a mistake or want to add something? Please email us.
©2019 Whatsonweibo. All rights reserved. Do not reproduce our content without permission – you can contact us at info@whatsonweibo.com.
Catharsis on Taobao? Chinese 'All is Well' TV Drama Fans Are Paying Up to Scold the 'Su Family Villains'
Some netizens are getting too worked up over this hit TV drama.
Chinese TV drama 'All is Well' is such an online hit, that the collective despise for the fictional villains in the story is getting all too real. The show itself, along with an online service to scold its characters, has become a trending topic on Chinese social media this week.
The Chinese TV series All is Well (都挺好) is such a success that some people would even pay to scold the drama's main 'villains.' One Taobao seller had nearly one thousand customers paying a fee this week for a special service to curse the characters they despise so much.
All is Well is a 46-episode urban TV drama that premiered on March 1st of this year on Zhejiang and Jiangsu Television. The series is based on the novel by A'nai (阿耐), who is also known for writing the super popular Ode to Joy TV drama.
All is Well tells the story of white-collar worker Su Mingyu and the conflicts within her family. The role of this daughter is played by Chinese actress Yao Chen (姚晨), one of the most popular celebrities on Weibo.
As the only daughter, Su Mingyu is the black sheep of the family and grows up feeling lonely and unloved. When her mother suddenly passes away, the Su family falls apart. The father becomes selfish and overbearing, while her brothers are also unsuccessful in keeping the family together.
The three men within the Su family have become much-hated characters on Chinese social media for their selfishness and manipulative traits. Su Mingcheng (Li Junting) is Mingyu's older brother, Su Mingzhe (Gao Xin) is her younger brother, and Su Daqiang (Ni Dahong) is her father.
While the TV drama is a major hit, many fans seem to take pleasure in scolding the main characters. On Weibo, some netizens are changing their names into some of the Su villains, allowing others to scold them.
But there are also people who have turned the collective contempt for the Su men into a small business. On e-commerce site Taobao, one seller set up a service to "curse the Su family father and sons" (怒骂苏家三父子), charging a 0.5 yuan fee, Caijing reports.
Various Chinese media report that the seller has had at least 300 customers over the past week who could "vent their anger" about the drama's characters. The seller would open a chat window, displaying the photo and name of one of the three despised characters, and pretending to be them. He also displays a counter that shows how many times the characters have been scolded by customers.
Other news sites report that there are at least 40 online shops selling this 'scolding service' to customers, with one seller allegedly serving nearly 1000 customers in one day.
The topic, under the hashtag "Online Shop Sells Service to Scold the Su Father and Sons" (#网店出售怒骂苏家三父子服务#), received nearly 100 million views on Weibo this week.
Many netizens are surprised and amused that their favorite TV drama has turned into a business opportunity for Taobao sellers. "I'm a shop seller," one commenter says: "I give all the money to charity. I work during the day, but in the evenings I'm here for all of you!"
"Is this the rival of the Kua Kua group?", one commenter wonders. Kua Kua groups, as we recently explained in this article, are online chat groups where people can be complimented or praised, sometimes for money. The current scolding groups, in a way, serve a similar purpose: offering netizens a way to vent their feelings and feel a bit better.
Although the cursing may provide emotional catharsis for some, others just find it really funny. "How about you give me one yuan, and I scold you?", one commenter suggests: "It's crazy that these type of services exist."
All is Well can be viewed through iQiyi (without English subtitles, regional restrictions apply – VPN).
Also see:
By Manya Koetse 
Spotted a mistake or want to add something? Please email us.
©2019 Whatsonweibo. All rights reserved. Do not reproduce our content without permission – you can contact us at info@whatsonweibo.com.