Kung Fu Granny: 94-Year-Old Chinese Woman Is Local Martial Arts Legend
Zhang Hexian (张荷仙) started learning martial arts at the age of 4. Now, 90 years later, she has gained fame as the 'Kung Fu Granny.'
Born into a martial arts family, the now 94-year-old Zhang Hexian from Dongyang town in Zhejiang province has been practicing martial arts for close to 90 years.
Nicknamed 'Kung Fu Granny' (功夫奶奶), she has become a local 'martial arts legend' and has gained popularity on Chinese social media for her martial skills.
According to Chinese state media, the woman is in very good shape and is a fast runner. She has not visited a doctor for decennia and does not take any medicine.
She also told the media that throughout her life she has never stopped regularly practicing martial arts: "Our Zhang family motto is: don't be afraid of death, don't be afraid of death, keep training for life'."
– By Manya Koetse
Follow on Twitter or Like on Facebook
What's on Weibo is an independent blog. Want to donate? You can do so here.
©2017 Whatsonweibo. All rights reserved. Do not reproduce our content without permission – you can contact us at info@whatsonweibo.com
The Lianghui "Question-Asking Bitch" Incident: Eye-Rolling Journalist Goes Viral on Weibo
One moment during a media conference of China's Two Sessions sparked the "Question-Asking Bitch" (提问婊) controversy and is generating dozens of memes.
A remarkable moment during a media conference of the 13th National People's Congress has ignited a social media storm. On the morning of March 13, a female journalist attracted the attention of Chinese netizens when she disapprovingly glanced at the woman next to her posing a question, and then rolled her eyes.
The incident sparked online discussions and a 'human flesh search' into the matter, with people wondering who the two female journalists are and what the story behind the moment is.
See video below:
The blue dress journalist named Liang Xiangyi (梁相宜) works for the Shanghai-based financial media outlet Yicai.com (第一财经), whereas the reporter in red (Zhang Huijun (张慧君) works for a US-based news media channel named AMTV (全美电视台).
The moment happened during the National People's Congress press conference when journalists are expected to ask short and concise questions. When the AMTV reporter poses her question relating to China's One Belt One Road initiative in a somewhat stylized and long-winding way, it apparently greatly annoys the Yicai reporter, who then cannot contain her contempt for her colleague.
In screenshots of an Yicai chat group later leaked online, one colleague told Liang Xiangyi that her eye-rolling moment was broadcasted live, to which she replied: "Because the woman next to me was being an idiot."
Screenshots of a WeChat conversation between reporter Zhang Huijun and a friend also made it online, with Zhang commenting: "What the heck was she doing looking at me like that?!"
The scene made the term 'Question-Asking Bitch' (提问婊) emerge on Chinese social media to make fun of self-important women working in the media industry. It also launched the term 'Lianghui Elegant Sister' (两会气质姐), which is a nickname Zhang Huijun uses for herself on WeChat and Weibo.
"Today these two beautiful women are breaking the internet – red or blue, which one do you like more?"
Some people from Chinese media circles spoke negatively about both reporters in their Weibo posts. Guangzhou Daily staff member Dai Bin (@戴斌) commented: "This is a serious occasion, and people have to pay attention to the time they use asking a question – after all, it's the National People's Congress. As for the woman who rolls her eyes, perhaps she is forgetting that she is being filmed, and forgot about her manners. May this be a lesson for her."
Other commenters are less earnest about the matter, saying: "Today, these two beautiful women are breaking the internet! The red beauty reporter is asking an intelligent question, and the blue beauty looks charmingly stupefied! Such a difference between red and blue, which one do you like more?"
The remarkable moment is a huge change from the usual proceedings during these type of happenings. China's annual parliamentary sessions (lianghui 两会 'Two Meetings') are a very serious political event that makes headlines every single day over the course of two weeks. Generally, nothing really exciting happens, making lianghui-related news quite dull and dry for many netizens.
The vivid eye-rolling scene brings a personal and saucy touch to the otherwise unemotional occasions, making the story an instant viral phenomenon that generated dozens of memes today.
People are even acting out the scene and posting videos of it:
While "eye-rolling" (翻白眼) became one of the keywords of the day on Chinese social media, the name of blue-dress reporter Liang Xiangyi had become one of the most censored words by Tuesday night (Beijing time).
蓝衣女名字"梁相宜"超过"修宪"和"宪法"成为微博第一屏蔽词。
As of now "Liang Xiangyi" (name of the eye-rolling Chinese reporter in blue suit) has overtaken "constitutional amendments" and "constitutions" to become the No.1 most censored Weibo word.https://t.co/YgTUSp5iEy pic.twitter.com/hTZAroS9iF

— KurikoC (@kuriko_c) 13 maart 2018
For many netizens, the incident was also a reason to further investigate the media channel red-dress reporter Zhang Huijun works for. American Multimedia Television USA (AMTV) describes on its website that it has a 5.6 million household reach and 18 million potential viewers in California, while some on Weibo point out that its viewer ratings and online fans seem to be quite low.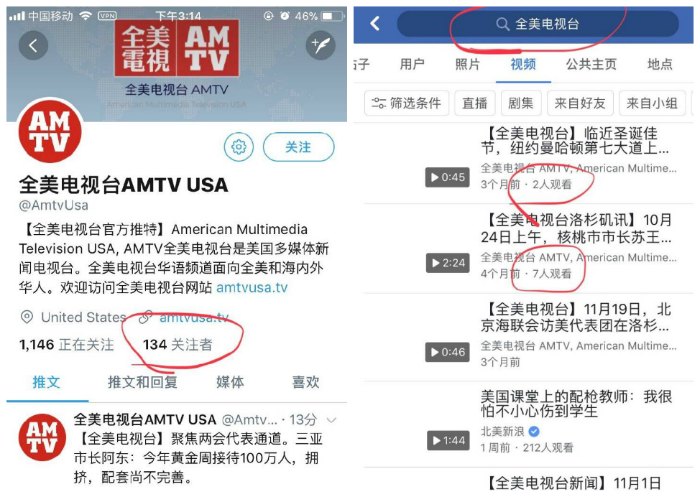 They question Zhang's apparent status as a "foreign journalist." "She pretends to come from outside, but she is actually an insider," some Weibo users write.
But for the majority of netizens, the incident is just a juicy detail of an otherwise monotonous event. As the trend has gone beyond viral, some social media users now say that today can officially be called a Weibo's "roll your eyes" day.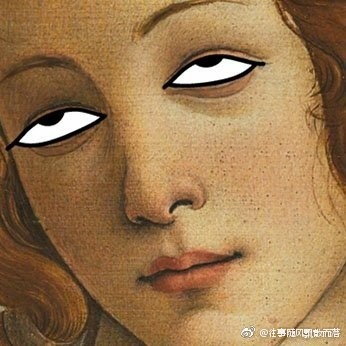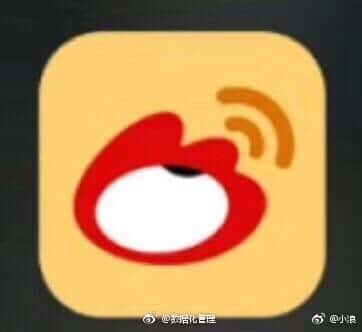 UPDATE: Check our latest vlog on this incident below for an overview and its aftermath:
By Manya Koetse and Miranda Barnes
Follow @whatsonweibo
Spotted a mistake or want to add something? Please let us know in comments below or email us.
©2018 Whatsonweibo. All rights reserved. Do not reproduce our content without permission – you can contact us at info@whatsonweibo.com.
"Zang Zang Bao" – The Hype Surrounding Beijing's "Dirty Dirty" Chocolate Bread
Being dirty has never been this sweet.
The so-called 'Zang Zang Bao' (Dirty Dirty Bread) has become a hype in Beijing and beyond. Showing off one's chocolate-covered face after eating the pastry is the latest online fad. Even with minus ten degrees, crowds of people are queuing up for their piece of dirty bread.
Those who have wandered around downtown Shanghai or Beijing's Sanlitun recently might have noticed the long queues of people in front of various bakeries and tea shops, wondering what's so special about their tea or sandwiches. But it is not the tea and sandwiches people are waiting for in the freezing cold – it is their dirty dirty chocolate bread.
"Zang zang bao" (脏脏包), literally meaning "dirty dirty bread", has become an online craze in China over the past few months. The Chinese chocolate croissant was already named "one of the most popular baked goods in China in 2017" by CGTN (CCTV International) in December, but the social media hype over the bread has carried on well into 2018 and is now making it to the top trending topics on Weibo.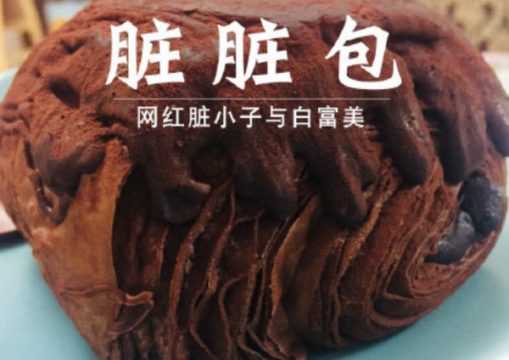 The bread's name comes from the fact that it actually looks dirty and that is virtually impossible to eat the snack without getting messy. Containing large amounts of chocolate, cream, and cocoa powder, people eating this bread are bound to end up with chocolate stains all over; which is one of the main reasons that sparked the online craze for it in the first place.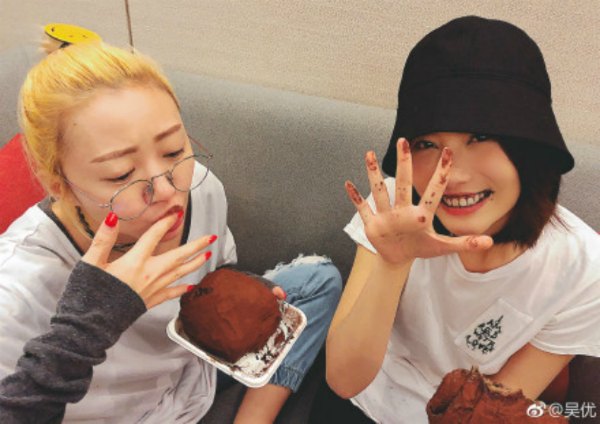 Hundreds of people – specifically young women – are recently posting photos of themselves on Wechat and Weibo eating the bread and then having their hands and mouths covered in chocolate, triggered by celebrities and online influencers (KOL) who have previously done the same. Showing off their chocolate-covered faces is another way of being 'cute' and playful.
The bread's recipe originally comes from the Japanese version of the chocolate croissant, and first started gaining attention in China when a Beijing bakery named Bad Farmers & Our Bakery started selling the pastry at limited hours during the afternoons in 2017.
According to the online media platform AI Finance (AI财经社), the trend then blew over to Shanghai, where LeLe Tea (乐乐茶) started selling the buns in June of 2017 with much success – within six months, the tearoom franchise was able to open four additional shops in Shanghai.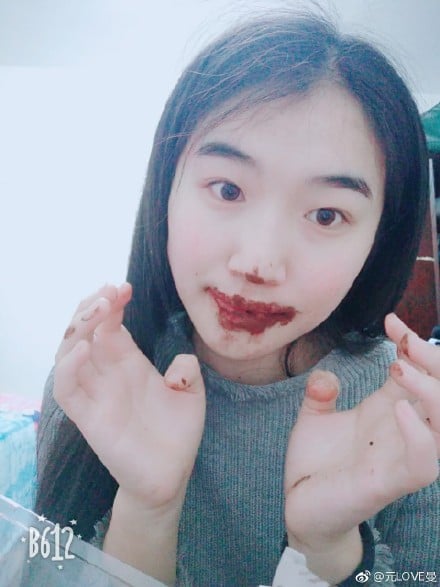 The Zang Zang Bao success has now triggered teashops across China to sell their own version of the popular bread. A shop of a franchise called HeyTea (喜茶) in Sanlitun, Beijing, is gathering large crowds of people who are curious to try out its "dirty bread".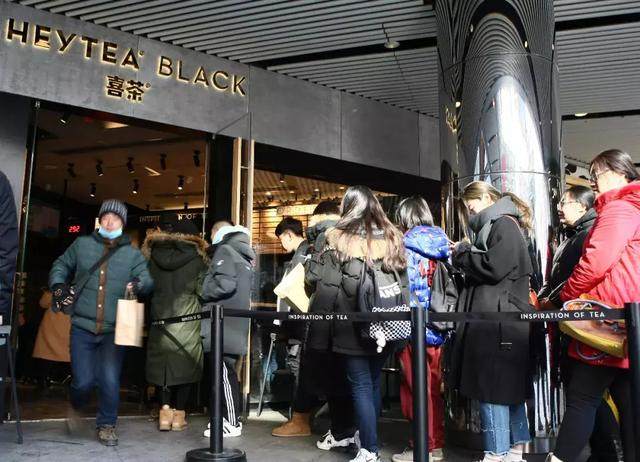 The spokesperson of HeyTea, however, denied to AI Finance that its company has become an 'internet hype.' In the end, many companies dislike becoming a 'hype', which suggests that there is a peek of interest which will soon blow over. Companies such as HeyTea hope that the Zang Zang Bao will not be a "short-lived glory" but a classic item on their menus.
On January 29, Zhejiang University warned on Weibo (@浙江大学) that fans of the bread should not eat their favorite new snack too often: one roll of Zang Zang Bao holds no less than 450 kilocalories.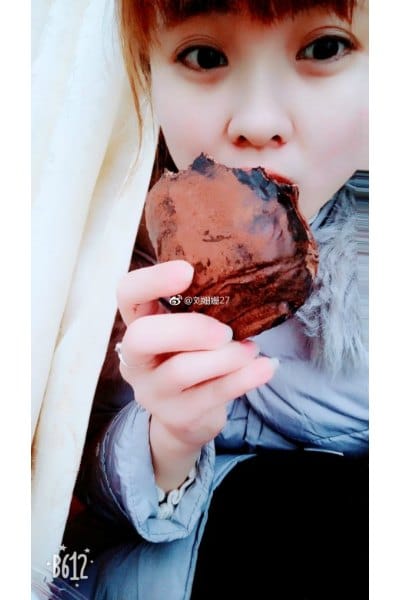 But many netizens do not seem to care too much about the calories: "It's only two bowls of rice," some said: "I've already bought another dirty bread today!"
There are also others, however, who do not understand what all the fuss is about: "What's so delicious about this stuff?", one netizen wonders: "It indeed tastes as if it is stuffed with dirt."
By Manya Koetse
Follow @whatsonweibo
Spotted a mistake or want to add something? Please let us know in comments below or email us.
©2018 Whatsonweibo. All rights reserved. Do not reproduce our content without permission – you can contact us at info@whatsonweibo.com.