Mother of Eight Found Chained Up in Shed Next to Family Home in Xuzhou
"Do you even treat this woman as a human being?"
A TikTok video showing a mother of eight living in a small hut with an iron chain around her neck has sent shockwaves across Chinese social media. According to local authorities, the woman is suffering from mental illness and is currently receiving care. But many netizens are still waiting for answers.
Video footage showing a woman from a village in Xuzhou, Jiangsu, being chained up and living in appalling conditions has shocked Chinese netizens this week.
The story went viral after a vlogger filmed the woman's living conditions while visiting Huankou village in Feng County on Wednesday, the 26th of January. The man who visited the woman has an account on TikTok (Douyin) focused on showing the stories and circumstances of disadvantaged people.
The TikTok video first shows the vlogger talking to children inside the home; the woman is claimed to be the mother of eight children in total. They tell the man that their mother is brought food every day. The vlogger then walks up to an old doorless shed next to the house, where he finds the woman with an iron chain around her neck, wearing no coat in the middle of winter.
The man offers to bring the woman some warm clothes. He also finds that the food on the table is cold, as it is zero degrees outside. The woman does not really seem to understand what the man is saying and she has a glazed look in her eyes.
After getting a jacket for her, the man then returns to the shed and helps the woman put on the jacket. This time, it appears that another person is filming and the man turns to the camera and says: "What this woman is put through in this cold.. where did the compassion go?"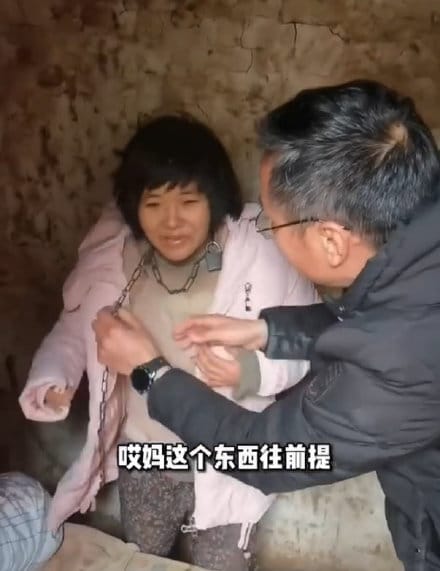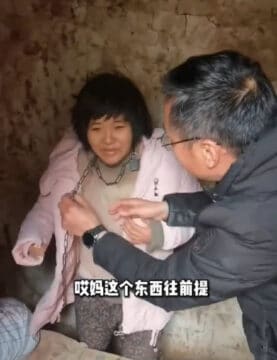 The video caused a storm on social media, where many were quick to draw comparisons to the 2007 movie Blind Mountain (盲山). That movie, directed by Li Yang, tells the story of a woman named Bai who is kidnapped and sold to a villager in the mountains, leaving Bai completely trapped.
Many netizens worried about the woman's circumstances. Why was she chained up? Was she a victim of human trafficking? Was she being abused? Was she forced to have so many children? What happened to her teeth? While netizens were speculating about the case and venting their anger, Weibo shut down some of the hashtags dedicated to this topic.
On Friday, January 28, Feng County authorities responded to the controversy, claiming the woman and her husband named Dong were married in 1998 and that the woman developed a mental illness involving violent behavior. The woman, named Yang, previously would display sudden violent outbursts, beating children and older people. The family allegedly thought it was best to separate her from the family home, letting her stay in a small hut next to the house. The vlogger allegedly caught the woman as she had just woken up, suggesting this would explain her clothes and messy hair.
Authorities further stated that they could confirm that Yang is not a victim of human trafficking. They also said that Feng County and the Women's Federation are now involved in helping the family. Yang is reportedly receiving care and the family is also provided additional assistance "to ensure they will have a warm Spring Festival."
The hashtag "Official Announcement Regarding the Circumstances of the Xuzhou Woman with Eight Kids" (#官方通报徐州丰县生育八孩女子情况#) received over 150 million views by Saturday.
Popular WeChat blogging account NewsBro wrote about the story on Friday, saying that the officials who came up with the aforementioned statement must have just released what they had on file about the family without actually seeing for themselves how the woman was kept in the small hut. Even though it is probably true that Yang suffers from a mental illness, NewsBro says, it does not excuse her being mistreated like this and letting her live chained up in the cold.
Many netizens are also not satisfied with how authorities have responded to this issue, condemning the fact that their statements blatantly ignore how Yang was chained up and also questioning why a mentally ill woman was able to have eight children at all. "Do you even treat this woman as a human being?", one top commenter wondered, with many others wondering how this situation apparently was not seen as a crime.
"Where are her parents?" others asked. "A 'warm Spring Festival'?! Did you even see the iron chain around her neck?! This woman needs to be treated at a hospital instead of being imprisoned in her own home while having children," another person wrote.
Manga artist Yaduo (@呀哆) shared a drawing focused on Yang's story on Weibo, showing a chained up woman and a total of eight children. Outside the door you see the children's father, wearing a mask while talking to a reporter.
This refers to another video in which Dong, Yang's husband, is being interviewed and tells how he struggles to take care of their eight children, saying that he is basically taking care and cooking for "nine children," including his wife.
Dong allegedly also opened up his own TikTok account, although at the time of writing, that account no longer seemed available.
On Saturday night, some Weibo bloggers claimed that Yang has now been admitted to a psychiatric hospital and that the children have currently been relocated by local authorities, but these claims were not confirmed by official sources at the time of writing.
Various tragic stories about Chinese people from disadvantaged backgrounds have recently led to online turmoil, such as the story about the migrant worker with Covid19 who spent all his money on the search for his missing son and the student who committed suicide after discovering his parents sold him as a child.
Just before Yang's circumstances gained traction online, Chinese state media outlet China Daily focused on the recent public attention for stories featuring social problems.1 According to Dr. Liu Leming, associate professor at East China University's Political Science faculty, government agencies need to follow up and respond more quickly to social incidents like these in the internet era: "When public issues emerge, people who are involved in social problems or incidents want to know, more than anything, whether their requests have been seen and who will handle their concerns."
For now, thousands of netizens are waiting for another update on Yang, wishing a better life for her in the near future.
Update Jan 30 2022: we will update this story if more official statements come out, meanwhile, you can also follow the latest updates on Twitter here:
Meanwhile, the husband is proudly talking about their 8 kids (7 boys, 1 girl), youngest still a baby. This is what the online anger is also about: how could she even have babies while suffering from mental illness? When did she become this way? Was she used as a breeding machine? pic.twitter.com/pE1x4RCjqo

— Manya Koetse (@manyapan) January 30, 2022
February 2022: for updates, check here.
By Manya Koetse
1 Cao Yin and Li Yang. 2022. "Policymakers, Lawmakers Respond to Opinion Voiced Online." China Daily Hong Kong, January 28, Page 1-2.
Spotted a mistake or want to add something? Please let us know in comments below or email us. First-time commenters, please be patient – we will have to manually approve your comment before it appears.
©2022 Whatsonweibo. All rights reserved. Do not reproduce our content without permission – you can contact us at info@whatsonweibo.com.
Residents in Locked Down Lhasa Say Local Epidemic Situation is a "Giant Mess"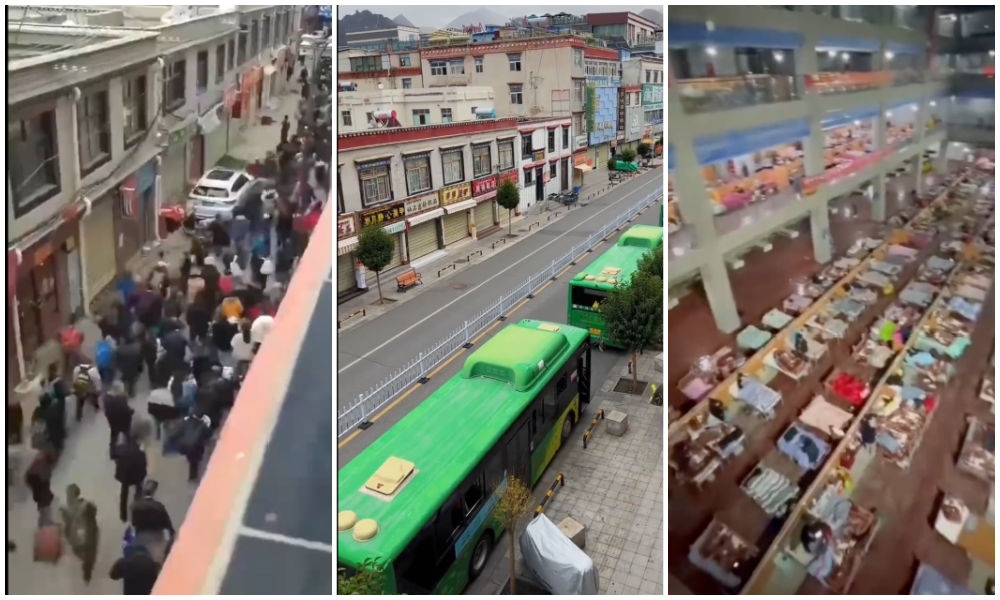 They've been in lockdown for 42 days already, but according to some Lhasa-based bloggers, there have been no improvements in the local epidemic situation. They say there is a stark difference between what officials are reporting and the daily reality they are dealing with in Tibet.
"The epidemic situation is bad in Lhasa, please pay attention," one netizen wrote on Weibo on September 15, pointing to many new posts surfacing on Chinese social media about the difficulties people are facing in Lhasa city in Tibet.
Over the past week, many Tibet-based bloggers have posted on social media about the local circumstances, and hundreds of Chinese social media posts talk about similar problems in the region. Despite the ongoing lockdown, they say, there are still a growing number of positive cases within Lhasa communities; buses are allegedly going back and forth to bring people to quarantine sites where those testing positive and negative are mixed; they claim that there is an absolute lack of management and control; and many locals suggest that the official reports do not reflect the actual number of Covid cases at all.
According to the official numbers, Tibet saw its peak in Covid cases on August 17 and has since reported fewer new cases, reporting a total of 118 new cases on Thursday.
"I am a bit shocked!" one local social media user wrote: "What I saw was a total of 28 buses lined up outside Lhasa Nagqu No. 2 Senior High School, and then still more [buses] were coming. One bus can fit around 50 people, so there must have been around 1400 positive cases. There was a blind man, there were elderly people in wheelchairs, there were swaddled-up babies, from getting on the bus at 9.30 pm up to now, we've been waiting for 5 hours and we're still waiting now. It's just pure chaos at the school entrance, there is no order. I won't sleep tonight."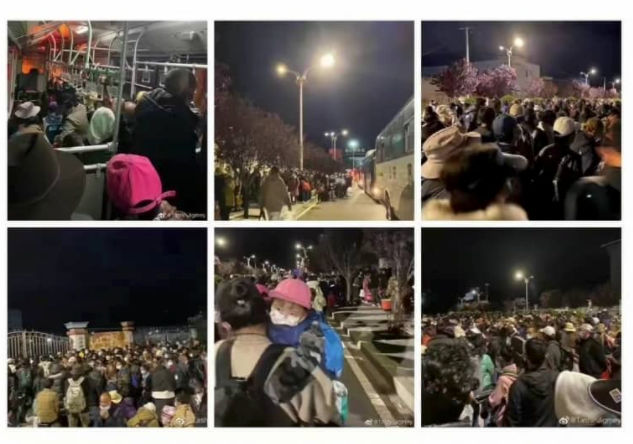 On the 14th of September, another netizen wrote:
"In order to welcome central government leaders to Lhasa and to demonstrate the "excellent" epidemic prevention capabilities of the local government & the "outstanding" results of the fight against the epidemic to them, they moved citizens to the rural areas and let them all stay crowded together in unfinished concrete buildings, with all kinds of viruses having free reign."
On a Lhasa community message board, one Weibo user wrote: "Lhasa has already been in lockdown for over a month, yet our little community has so many infected people that I'm wondering how effective a lockdown actually is? Has Tibet been forgotten? When other places in China have a few positive cases it becomes a hot topic. But what about Tibet? And what about Lhasa?"
Another anonymous poster writes: "Regarding the Lhasa epidemic situation, the numbers were already a bit fake before, but I can understand it was also to take the public sentiment into consideration. I personally don't care how you report the data, as long as the epidemic prevention and control work is properly managed, then the lockdown can be lifted soon and nobody will say anything about it. But a month has passed already, and in a town with some hundred thousands of people, the epidemic work is increasingly getting worse. Many people around me have never even left the house and inexplicably turned out to test positive. Meanwhile those who tested positive are quarantined together with people who still tested negative, it's a giant mess."
"Lhasa hasn't had a Covid outbreak for the past three years, the city doesn't have enough experience in controlling the epidemic."
"It's the 42nd day of lockdown," another person wrote on Friday: "People are lining up to go to centralized isolation, Lhasa has been in lockdown longer than Chengdu, but it doesn't make it to the hot topic lists. People who tested negative again and again suddenly turn out to be positive. Lhasa hasn't had a Covid outbreak for the past three years, the city doesn't have enough experience in controlling the epidemic. It's going to be hard to restore tourism here before the end of the year. Before, big crowds would come to visit.
Over the past few days, following a heightened focus on the situation in Xinjiang, there has also been more attention for the epidemic situation in Tibet.
"Please pay more attention to the topic of the Lhasa epidemic," one person wrote, repeating a similar message sent out by many others: "Lhasa doesn't need your prayers, we need exposure."
On Friday, one popular gamer with more than a million followers wrote on Weibo:
"Many have been reaching out to me via private messages, saying that the epidemic situation in Tibet's Lhasa is very serious. If it's really like this, I hope matters can be settled as soon as possible. I don't know if this post can stay up or not, but I want to try my best to speak up and generate more attention to this epidemic trend. I experienced two months of lockdown in Shanghai myself and understand what it feels like. I have faith in our nation, and I believe the country will definitely take action. Everyone in Tibet, jiayou [come on]."
Many of the comments and posts coming from Lhasa are similar to those we saw last week, coming from Yining in Xinjiang. Social media users based in these places complain that many of their posts have been deleted and that it is very difficult for local residents to make their voices heard.
This is different from the previous lockdown situations in, for example, Xi'an, Shanghai, or Chengdu, where people posted videos, photos, and shared their lockdown experiences, either from home, from the Covid testing lines, or from the makeshift hospitals.
A Weibo hashtag on Tibet's covid outbreak (#西藏疫情防控#) has repeatedly surged up Weibo's trending searches only to be batted down again. It purports to show now-familiar but still grim scenes: haphazardly arranged quarantine centers, barely edible food, no potable water

— Alexander Boyd (@alexludoboyd) September 15, 2022
On the one hand, the reason why people in places such as Lhasa or Yining have more difficulties in making their stories heard in China's hectic social media environment relates to the fact that these places have a relatively small population size – while Yining and Lhasa have approximately 542,00 and 465,000 inhabitants respectively, there are 21 million people in Chengdu and some 26 million in Shanghai.
But a bigger barrier to posting about their circumstances is formed by the social media censorship that is extra strict when it comes to Xinjiang and Tibet as these places are considered sensitive political subjects, which is why topics related to these regions see far more aggressive online censorship – even for seemingly innocuous posts.
One Weibo user with over 600,000 followers wrote: "In such a sensitive place as Tibet, I really needn't worry about whether they're gonna see my post or not. I posted to vent my anger and scolded the leadership for a bit and within 24 hours the police came to my hotel and asked me to delete my posts. Now that everyone is asking for help like this, they will definitely see it, but they are determined to do this and do so on purpose, it's clear they don't care about people's lives."
Meanwhile, Chinese official media reporting on the epidemic situation in Tibet stress the collective effort to fight the virus in Lhasa. On September 15, People's Daily reported how 18 sister provinces and cities across China sent their best teams to Tibet to help with local anti-epidemic work and to bring supplies.
The Tibet-based military blogger ZhufengZhengrong (@珠峰峥嵘) writes: "It's been over a month and my comrade-in-arms are still fighting on the front line (..). I just hope the epidemic will end soon, and that I will be able to meet my family and hold my children and weep."
By Manya Koetse 
Get the story behind the hashtag. Subscribe to What's on Weibo here to receive our weekly newsletter and get access to our latest articles:
Spotted a mistake or want to add something? Please let us know in comments below or email us. First-time commenters, please be patient – we will have to manually approve your comment before it appears.
©2022 Whatsonweibo. All rights reserved. Do not reproduce our content without permission – you can contact us at info@whatsonweibo.com.
Chinese Actor and State Security Ambassador Li Yifeng Detained for Soliciting Prostitutes
Li Yifeng is not exactly living up to his role as spokesperson for the Ministry of State Security.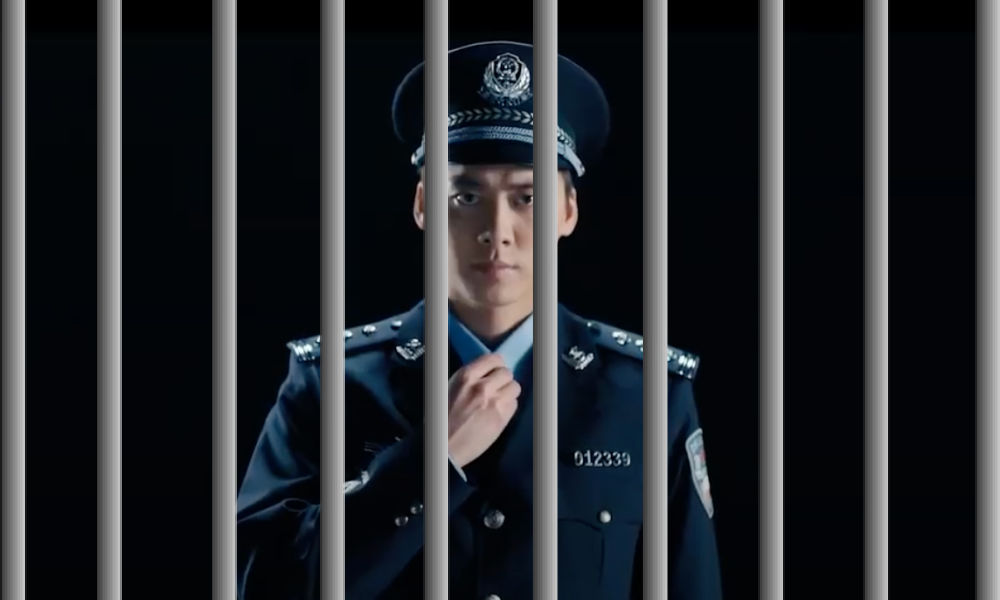 Chinese actor and singer Li Yifeng (李易峰) went top trending on Chinese social media today. The actor, who previously starred as brand ambassador for the Ministry of State Security and played Mao Zedong in The Pioneer, has been detained for visiting prostitutes.
On January 10 of 2021, China celebrated its very first National Police Day to give full recognition to the police and national security staff for their efforts. For this special day, the Ministry of State Security launched a promo video starring Chinese actor Li Yifeng as the National Police Ambassador (#李易峰国安形象传片#). But today, it turned out that Li might not have been the best man for the job.
Chinese official media reported on September 11 that the 35-year-old actor has been detained for soliciting prostitutes. The hashtag "Li Yifeng Detained for Visiting Prostitutes" (#李易峰多次嫖娼被行政拘留#) received nearly two billion views on Weibo on Sunday; the hashtag "Beijing Police Informs that Li Yifeng Solicited Prostitutes" (#北京警方通报李易峰多次嫖娼#) received a staggering three billion views.
Shortly after the news was announced, various brands for which Li served as a brand ambassador announced that they were no longer working with the actor. Lukfook Jewellery, Mengniu Dairy, Honma Golf, Panerai, Prada, Sensodyne, King To Nin Jiom, and other brands declared that they had terminated their contract with Li (#多个品牌终止与李易峰合作#).
Li rose to fame in 2007 when he participated in the Chinese My Hero talent show. He later debuted as a singer and became a successful actor, starring in various Chinese TV dramas and films. Li became especially popular after starring in Swords of Legends and won an award for his role in the 2015 Chinese crime film Mr. Six (老炮儿). He would go on to win many more awards. One of his biggest roles was starring as Mao Zedong in the 2021 blockbuster The Pioneer (革命者).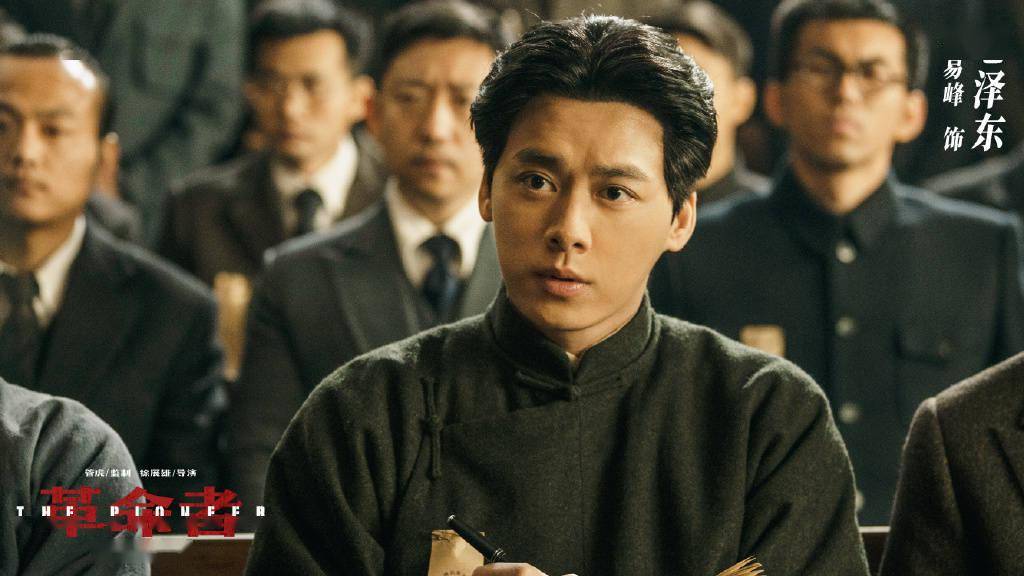 According to Global Times, Li was previously announced as one of the celebrities attending the Mid-Autumn Festival Gala on CCTV on Saturday night, but his name was later deleted from the program.
"I had never expected my idol to collapse like this," some disappointed fans wrote on Weibo.
In a 'super topic' community dedicated to the star, some fans would not give up on their idol yet: "Where is the proof? Besides the Beijing police statement, where is the actual proof?"
On Li Yifeng's Weibo page, where the actor has over 60 million fans, nothing has been posted since September 5.
The Huading Awards, a famous entertainment award in China, announced that they cancelled Li Yifeng's title of "Best Actor in China" (#华鼎奖取消李易峰中国最佳男主角等称号#).
"He lost all he had overnight," some commenters wrote. "Celebrities generally get cancelled for two things: one is evading taxes, the other is sleeping around," one popular comment said: "So in a nutshell, pay your taxes and don't sleep around.*"
"Why do you even need to see a prostitute when you're so good-looking?" others wondered.
One Weibo user (@大漠叔叔) wrote: "Have a good head on your shoulders and just remember one thing. It does not matter how good your reputation is, or how many titles you have, how much the audience loves you, how much the fans embrace you, how many awards you get, it won't protect you. Stay clear-headed, merit does not outweigh faults! You can't cross the moral bottomline nor cross the boundaries of the law. You can be canceled just like that."
By Manya Koetse 
* This comment is loosely translated here, but the Chinese is quite funny because the words 'taxes' and 'sleeping' sound similar. "明星塌房的两个主要原因:一个睡,一个税。 简而言之:该税的税,不该睡的别睡."
Get the story behind the hashtag. Subscribe to What's on Weibo here to receive our weekly newsletter and get access to our latest articles:
Spotted a mistake or want to add something? Please let us know in comments below or email us. First-time commenters, please be patient – we will have to manually approve your comment before it appears.
©2022 Whatsonweibo. All rights reserved. Do not reproduce our content without permission – you can contact us at info@whatsonweibo.com.