Photo of Crying Single Mum Shows Harsh Reality of Healthcare in China
The heartbreaking photos of a desperate mother are going viral for the second time.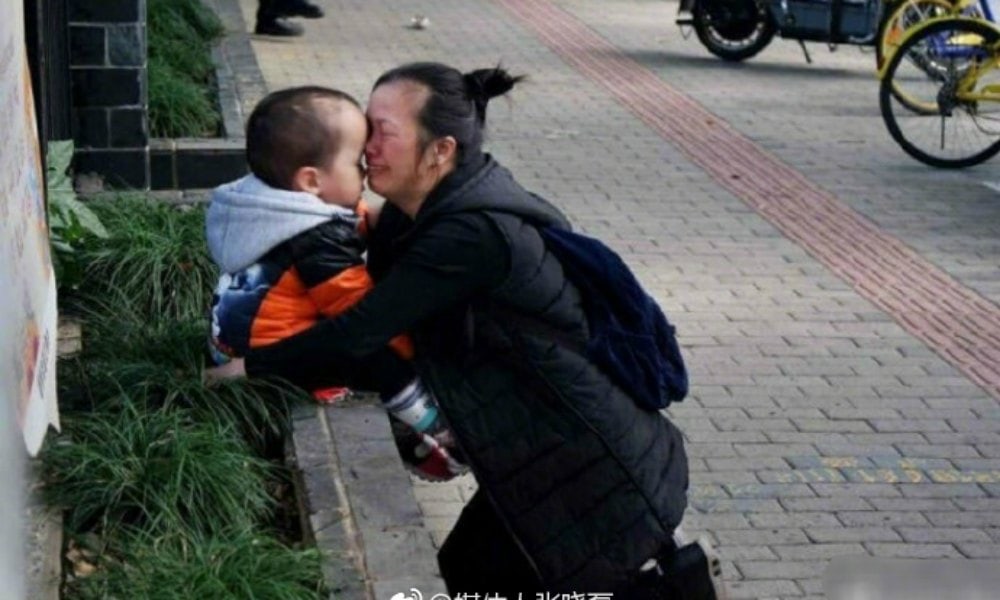 A photo that is currently going viral on Chinese social media shows a crying mother in Shanghai kneeling down by her toddler son on the sidewalk.
The text accompanying the photo says:
"On Shanghai Beiyuan Street, a single mother kneels on the street in the cold wind. She buries her head in her child's arms and quietly sobs. The 3-year-old son suffers from hydrocephalus ["water on the brain"], and they previously came to Shanghai to seek medical treatment because he had an infection. After using up all their money, they were forced to leave the hospital. The helpless mother just sat on the street, feeling sorry for her child."
The photo received thousands of comments on Weibo today, with many people offering to help the mother out. "It hurts to see this," some said: "She wants to be able to help her son, but she does not have the resources."
Many Chinese face major obstacles in getting access to the healthcare they need. Under China's current medical system, it is not easy for people from rural areas to gain access to medical facilities in the major cities, as they are not covered there and will have to pay for medical care themselves.
The issue is related to China's hukou (household registration) system: government-subsidized rural medical insurance is often not valid in a different province, which means that villagers who fall seriously ill are not covered when they travel to first-tier cities for medical care.
So-called ticket scalpers (票贩子) take advantage of the system and people's eagerness to see a doctor by using local identification cards to book appointments and then selling them to people without the proper documentation.
As for the crying single mother; this is not the first time these photos make their rounds around Chinese social media. The scene was captured on camera approximately four months ago, in early December of 2017.
It is not uncommon for the same story or photos to go viral again or to keep circulating on Weibo, similar to viral news stories on Twitter or Facebook.
According to Phoenix News, the mother is the 45-year-old Guo Yinzhen (郭银珍), who is a single parent since she divorced from her estranged husband some years ago. Her son's name is Guo Zhenghan (郭政焓), and they come from a village in Datian county, Sanming, in Fujian – some 830 kilometers from Shanghai.
The photos were reportedly taken on December 1, 2017, when a reporter joined some volunteers to pay a visit to the Shanghai's Children's Hospital and came across the crying mother and then asked her about her story.
Guo Zhenghan was born in November of 2014 and has congenital hydrocephalus, meaning he already had it at birth. From 2014 to 2016, the child underwent three surgeries, but his condition deteriorated in May of 2017. Since November 2017 alone, the child was admitted to the hospital four times because of a potentially fatal bacterial complication.
Having used up all her money and still needing some 100,000s yuan (more than $15,000) for further treatments, Guo Yinzhen had no choice but to leave the hospital again, which is when she helplessly sat down on the street with her son.
In March 2018, Sina News also reported about this story, saying that Guo Yinzhen is a laid-off factory worker who has not been able to work since the birth of her child. Her parents are farmers who make a living by plucking tea leaves.
Sina also writes that the family has already spent 400,000 yuan (±US $63,000) on medical expenses, and still owe around US $47,000 in debts.
"I just feel so bad for the mother," many people on Weibo respond.
"Since this is [the state of] medical treatments in Chinese society, parents have to make sure they can afford the medical costs if their child falls ill," another person comments: "It is the best to purchase a commercial insurance. They're not cheap, but even if costly, they need to buy it."
In search of how Guo and her son are now doing, we found a buried Weibo post dated December 12, which only received four comments, in which a netizen writes:
"On December 1, the crying single mother kneeling in the cold by her son has received ample attention. On December 5, with the help of the Xiaoxingxin Foundation, single parent Guo Yinzhen was able to bring her child Guo Zhenghan to Shanghai again for medical treatment, where the notable pediatric neurosurgeon Bao Nan operated the child. Thank you for all your care."
The update was also confirmed by the Xiaoxingxin Foundation with a post on Weibo (@小星欣公益), which also said that according to the doctor, the infection had gone and that the brain development of the boy was "looking good."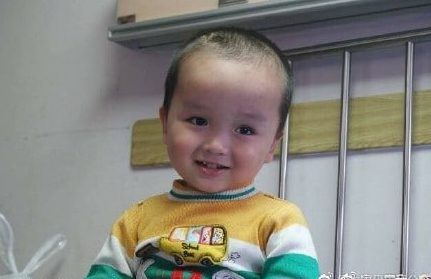 "Why can't we set up a system in which children will always be able to receive complete basic healthcare?" one netizen wondered.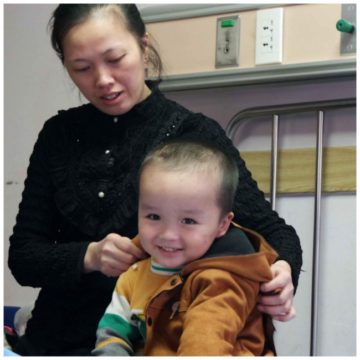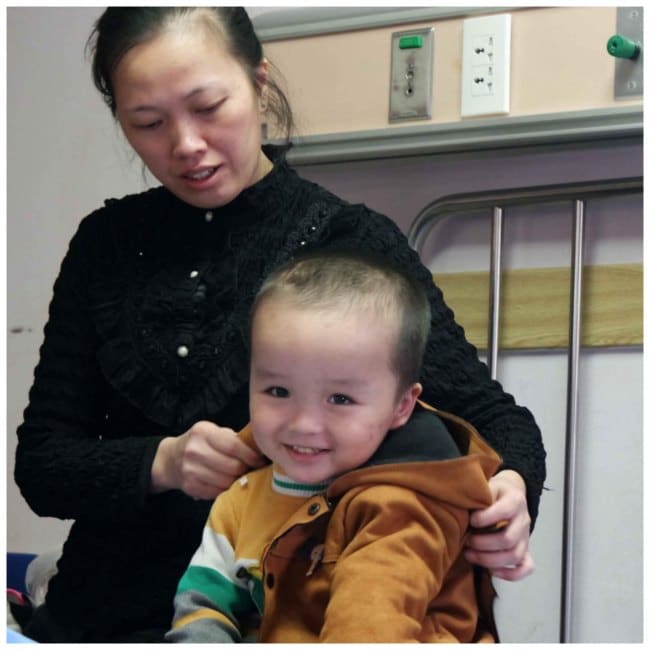 On March 15, China Central Television reported that future reforms in China's healthcare system will make healthcare more accessible and affordable, especially for rural communities – it does not say on what term these changes will be realized.
By Manya Koetse
Follow @whatsonweibo
Spotted a mistake or want to add something? Please let us know in comments below or email us.
©2018 Whatsonweibo. All rights reserved. Do not reproduce our content without permission – you can contact us at info@whatsonweibo.com.
Where Do the Tallest People in China Live?
From north to south, it's a world of difference.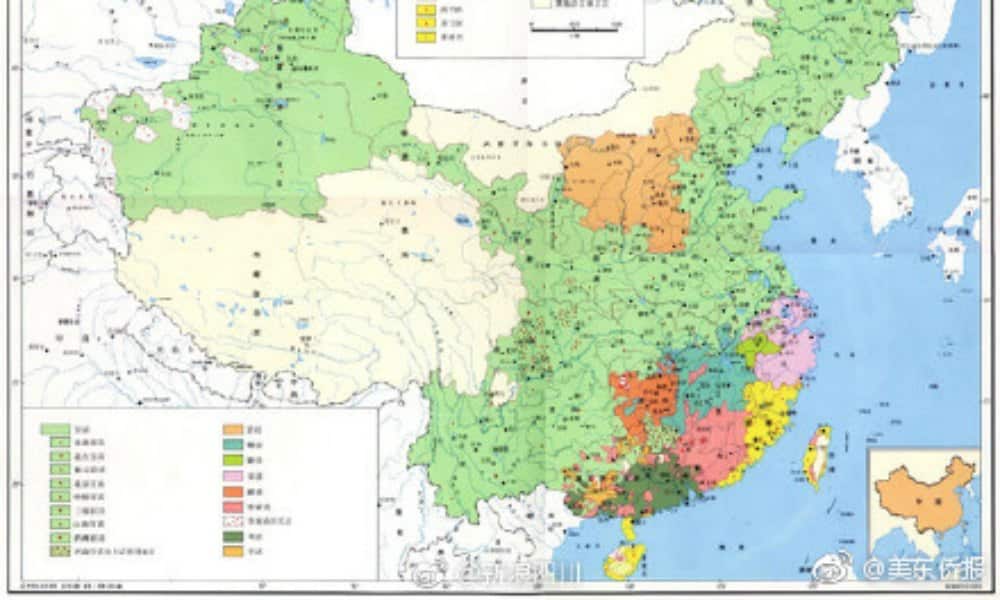 A physical anthropological study on height recently became a topic of discussion on Weibo: where in China are people tallest, and where are they the shortest?
A recent study ranking the average height of people living in various Chinese cities has triggered some discussions on social media.
The study, that was conducted by research teams from institutes in Tianjin, Inner Mongolia, and Jinzhou (China Institute of Physical Anthropology) establishes the average height of men and women between the ages of 22-40 from 31 different cities in 22 provinces around China. The outcome of the study indicates that China's tallest people live in the more northern regions.
Specifically, China's northern provinces of Liaoning and Jilin are home to the tallest people in the country; on average 173.45 cm for men and 160.52 cm for women. Jiangxi, Sichuan, and Hunan inhabit the shortest people on average (165.59 for men and 155.06 cm for women).
In the study, one possible reason for the height disparity from north to south is due to latitude. As the latitude increases, so does the average height throughout the provinces. Another reason is the quality of life and economic development in various areas.
According to LiveScience, the tallest men in the world live in the Netherlands (183 cm on average), whereas the tallest women come from Latvia (170 cm). Even the people from China's southern provinces are still much taller than the average height of those living in the country with the shortest people; the shortest men in East-Timor have an average height of 160 cm, and women in Guatemale have an average height of 149 cm.
On Weibo, reactions to the study results are nevertheless mixed, with some netizens saying they don't trust its outcomes. Many people share their home province and personal height in hopes to prove the results are flawed – some also include the height of family and friends.
One netizen even introduced his own theory stating, "If you look at the CBA, you will see the tallest players are always from Shandong."
Other commenters express their sympathies to the provinces where people are shortest. One commenter wrote, "Guangdong, height is no match to money" while another one claims that "great talent is the real measure of height."
Meanwhile, some comment sections on the topic seem to have turned the discussion into a dating pool. "I'm 180 cm, and looking for a girlfriend," one male commenter writes.
Top 5 tallest cities:
Jinzhou (Liaoning Province): 173.45 for men, 160.52 for women
Yushu (Jilin Province): 172.19 for men / 159.75 for women
Huai'an (Jiangsu Province): 172.19 for men / 159.15 for women
Haerbin (Heilongjiang Province): 172.05 for men / 160.34 for women
Baoding (Hebei Province): 170.88 for men / 159.36 for women
By Ryan Gandolfo
Follow @whatsonweibo
Spotted a mistake or want to add something? Please let us know in comments below or email us.
©2018 Whatsonweibo. All rights reserved. Do not reproduce our content without permission – you can contact us at info@whatsonweibo.com.
Nanchang Doctor Stirs Controversy After Bragging About Bribes on Weibo
A young doctor from Nanchang has sparked online discussions about bribery in Chinese hospitals after boasting on Weibo that he received commission for medicine sales.
A doctor from Nanchang, Jiangxi Province, has stirred controversy online for sharing photos of supposed bribes for medicine. In September of this year, the man shared photos on his Weibo account (@Tao韬GT) of cash money, writing: "I have received 5500 yuan [±840$], again, as a commission for medicine sales. I'm happy, now I can go shopping again, it's good to be a doctor, ha."
The post did not attract attention until earlier this week, when netizens exposed the issue on Weibo. It then made headlines in various online newspapers such as The Paper, Sohu News, and Sina.
"Bribery in hospitals is a common occurrence," some netizens responded to the controversy: "At least this man is honest about it."
Healthcare corruption is a much-discussed problem in China. In 2013, Quartz reporter Lily Kuo wrote that it is common for pharmaceutical firms in China to bribe doctors and hospitals to prescribe their medicine or buy their medical equipment, as low-paid doctors and nurses depend on these bribes and sales at hospital pharmacies for a large part of their income.
On Weibo, many commenters express similar sentiments regarding the Nanchang doctor, saying that it is not so much this man, but the system that is the problem. "He just tells the truth. Nowadays all hospital accept bribes", one commenter wrote. "It would be more newsworthy if he did not accept bribes," one person joked.
Other Weibo users suggested the Nanchang doctor purposely posted the photo to raise awareness on corruption in Chinese hospitals.
The doctor in question, however, claims he never really received bribes and that he was just making foolish jokes on Weibo. The photo of the cash money was not even his, he says, but just an image he found on search engine Baidu.
According to Chinese media outlet The Paper, the doctor was employed at the emergency department of the Nanchang Second Hospital. The hospital's management confirmed that the man has been dismissed this week since the controversy erupted and that the case is under investigation.
"At the time, my relationship had just ended and I was feeling down and depressed," the man wrote on his Weibo account on December 26: "I posted that because I was venting and being ironic about myself. After posting that, there were no comments on it for three months, and I thought nobody had seen it so I did not pay attention to it anymore. Who would have thought it would come out like this today, I'm so depressed. I'm left to suffer the consequences of my own actions."
A day later, the man also wrote: "I acknowledge my mistakes. I was foolish and immature. My frivolous remarks have created much disturbance. No matter what work I will do in the future, I will face it with a mature, rational, and positive attitude. This is a lesson I've learned for life."
Many netizens, however, care more about the bigger issue behind this post than the man's apologies. One person wrote: "He was just talking rubbish and boasting, but medicine commissions are in fact a tumor in the medical industry."
By Manya Koetse
Follow @whatsonweibo
Spotted a mistake or want to add something? Please let us know in comments below or email us.
©2017 Whatsonweibo. All rights reserved. Do not reproduce our content without permission – you can contact us at info@whatsonweibo.com.