Photo of Crying Single Mum Shows Harsh Reality of Healthcare in China
The heartbreaking photos of a desperate mother are going viral for the second time.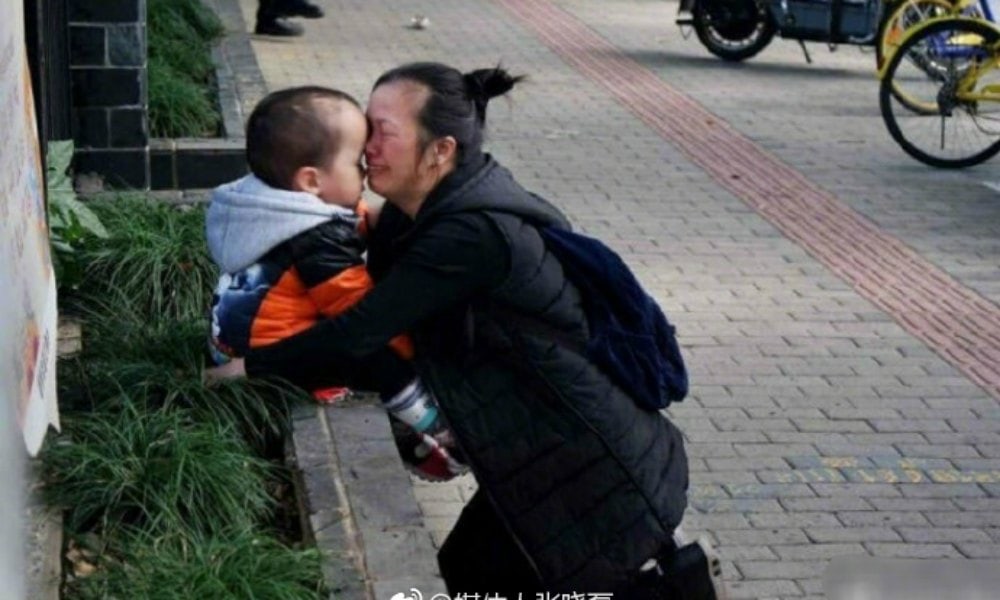 A photo that is currently going viral on Chinese social media shows a crying mother in Shanghai kneeling down by her toddler son on the sidewalk.
The text accompanying the photo says:
"On Shanghai Beiyuan Street, a single mother kneels on the street in the cold wind. She buries her head in her child's arms and quietly sobs. The 3-year-old son suffers from hydrocephalus ["water on the brain"], and they previously came to Shanghai to seek medical treatment because he had an infection. After using up all their money, they were forced to leave the hospital. The helpless mother just sat on the street, feeling sorry for her child."
The photo received thousands of comments on Weibo today, with many people offering to help the mother out. "It hurts to see this," some said: "She wants to be able to help her son, but she does not have the resources."
Many Chinese face major obstacles in getting access to the healthcare they need. Under China's current medical system, it is not easy for people from rural areas to gain access to medical facilities in the major cities, as they are not covered there and will have to pay for medical care themselves.
The issue is related to China's hukou (household registration) system: government-subsidized rural medical insurance is often not valid in a different province, which means that villagers who fall seriously ill are not covered when they travel to first-tier cities for medical care.
So-called ticket scalpers (票贩子) take advantage of the system and people's eagerness to see a doctor by using local identification cards to book appointments and then selling them to people without the proper documentation.
As for the crying single mother; this is not the first time these photos make their rounds around Chinese social media. The scene was captured on camera approximately four months ago, in early December of 2017.
It is not uncommon for the same story or photos to go viral again or to keep circulating on Weibo, similar to viral news stories on Twitter or Facebook.
According to Phoenix News, the mother is the 45-year-old Guo Yinzhen (郭银珍), who is a single parent since she divorced from her estranged husband some years ago. Her son's name is Guo Zhenghan (郭政焓), and they come from a village in Datian county, Sanming, in Fujian – some 830 kilometers from Shanghai.
The photos were reportedly taken on December 1, 2017, when a reporter joined some volunteers to pay a visit to the Shanghai's Children's Hospital and came across the crying mother and then asked her about her story.
Guo Zhenghan was born in November of 2014 and has congenital hydrocephalus, meaning he already had it at birth. From 2014 to 2016, the child underwent three surgeries, but his condition deteriorated in May of 2017. Since November 2017 alone, the child was admitted to the hospital four times because of a potentially fatal bacterial complication.
Having used up all her money and still needing some 100,000s yuan (more than $15,000) for further treatments, Guo Yinzhen had no choice but to leave the hospital again, which is when she helplessly sat down on the street with her son.
In March 2018, Sina News also reported about this story, saying that Guo Yinzhen is a laid-off factory worker who has not been able to work since the birth of her child. Her parents are farmers who make a living by plucking tea leaves.
Sina also writes that the family has already spent 400,000 yuan (±US $63,000) on medical expenses, and still owe around US $47,000 in debts.
"I just feel so bad for the mother," many people on Weibo respond.
"Since this is [the state of] medical treatments in Chinese society, parents have to make sure they can afford the medical costs if their child falls ill," another person comments: "It is the best to purchase a commercial insurance. They're not cheap, but even if costly, they need to buy it."
In search of how Guo and her son are now doing, we found a buried Weibo post dated December 12, which only received four comments, in which a netizen writes:
"On December 1, the crying single mother kneeling in the cold by her son has received ample attention. On December 5, with the help of the Xiaoxingxin Foundation, single parent Guo Yinzhen was able to bring her child Guo Zhenghan to Shanghai again for medical treatment, where the notable pediatric neurosurgeon Bao Nan operated the child. Thank you for all your care."
The update was also confirmed by the Xiaoxingxin Foundation with a post on Weibo (@小星欣公益), which also said that according to the doctor, the infection had gone and that the brain development of the boy was "looking good."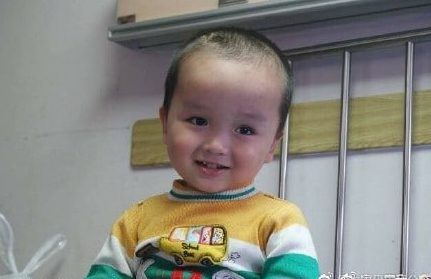 "Why can't we set up a system in which children will always be able to receive complete basic healthcare?" one netizen wondered.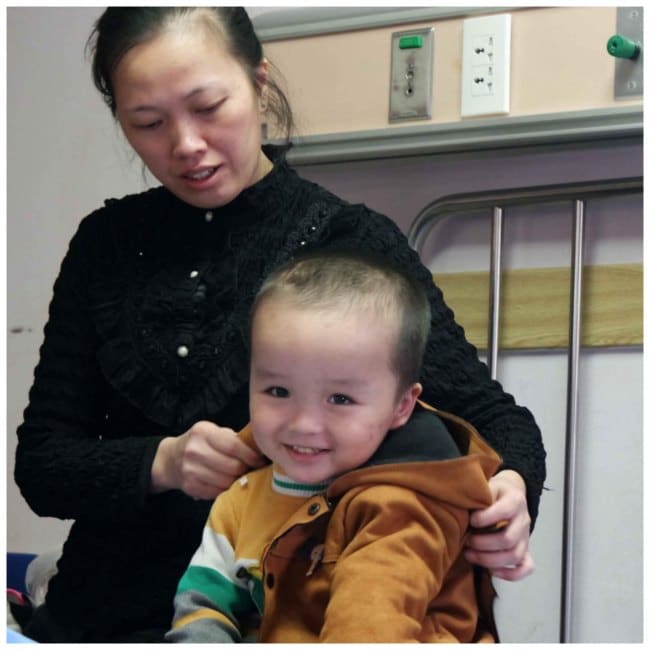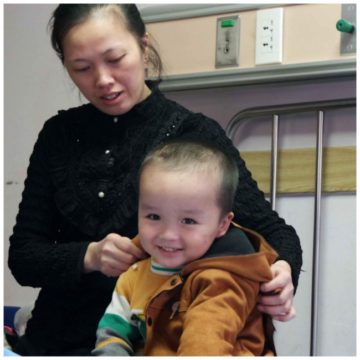 On March 15, China Central Television reported that future reforms in China's healthcare system will make healthcare more accessible and affordable, especially for rural communities – it does not say on what term these changes will be realized.
By Manya Koetse
Follow @whatsonweibo
Spotted a mistake or want to add something? Please let us know in comments below or email us.
©2018 Whatsonweibo. All rights reserved. Do not reproduce our content without permission – you can contact us at info@whatsonweibo.com.
Fangcang Forever: China's Temporary Covid19 Makeshift Hospitals To Become Permanent
China's temporary 'Fangcang' shelter hospitals are here to stay.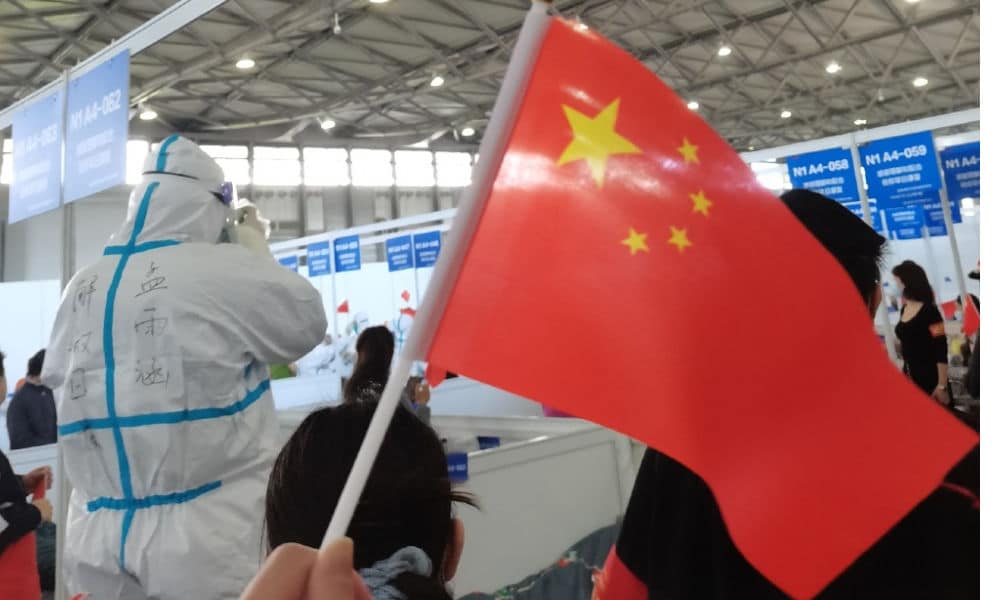 A new term has been added to China's pandemic lexicon today: Permanent Fangcang Hospital. Although China's 'Fangcang' shelter hospitals are, by definition, temporary, these healthcare facilities to isolate and treat Covid patients are now becoming a permanent feature of China's Zero-Covid approach.
Over the past few days, Chinese authorities have emphasized the need for China's bigger cities to build or renovate existing makeshift Covid hospitals, and turn them into permanent sites.
So-called 'Fangcang hospitals' (方舱医院, square cabin hospitals) are large, temporary makeshift shelter hospitals to isolate and treat Covid-19 patients. Fangcang shelter hospitals were first established in China during the Wuhan outbreak as a countermeasure to stop the spread of the virus.
They have since become an important part of China's management of the pandemic and the country's Zero-Covid policy as a place to isolate and treat people who have tested positive for Covid-19, both asymptomatic and mild-to-moderate symptomatic cases. In this way, the Fangcang hospitals alleviate the pressure on (designated) hospitals, so that they have more beds for patients with serious or severe symptoms.
On May 5th, Chinese state media reported about an important top leadership meeting regarding China's Covid-19 situation. In this meeting, the Politburo Standing Committee stressed that China would "unswervingly adhere to the general Zero-Covid policy" and that victory over the virus would come with persistence. At the meeting, chaired by Xi Jinping, the seven-member Politburo Standing Committee also declared that China would fight against any words or acts that "distort, doubt, or deny" the country's dynamic Zero-Covid policy.
Following the meeting, there have been multiple official reports and statements that provide a peek into China's 'zero Covid' future.
On May 13, China's National Health Commission called on all provinces to build or renovate city-level Fangcang hospitals, and to make sure they are equipped with electricity, ventilation systems, medical appliances, toilets, and washing facilities (Weibo hashtag ##以地级市为单位建设或者改造方舱医院#).
On May 16, the term 'Permanent Fangcang Hospital' (Weibo hashtag #永久性方舱医院) became a trending topic on Weibo after Ma Xiaowei (马晓伟), Minister of China's National Health Commission, introduced the term in Qiushi (求是), the leading official theoretical journal of the Chinese Communist Party.
The term is new and is somewhat contradictory as a concept, since 'Fangcang hospitals' are actually defined by their temporary nature.
Ma Xiaowei stressed the need for Chinese bigger cities to be ready for the next stage of China's Covid control. This also includes the need for some central 'Fangcang' makeshift hospitals to become permanent ones.
In order to 'normalize' the control and monitoring that comes with living in Zero-Covid society, Chinese provincial capitals and bigger cities (more than ten million inhabitants) should do more to improve Covid testing capacities and procedures. Ma proposes that there should be nucleic acid sample collection points across the city within a 15-minute walking distance radius, and testing frequency should be increased to maximize efficient control and prevention.
Cities should be prepared to take in patients for isolation and/or treatment at designated hospitals, centralized isolation sites, and the permanent Fangcang hospitals. The recent Covid outbreak in Shanghai showed that local authorities were unprepared to deal with the outbreak, and sites that were used as Fangcang hospitals often lacked proper facilities, leading to chaotic scenes.
The hashtag "Permanent Fangcang Hospitals" received over 140 million views on Weibo on Monday.
One of the Weibo threads by state media reporting on the Permanent Fangcang hospitals and the publication by Ma Xiaowei received nearly 2000 comments, yet the comment section only displayed three comments praising the newly announced measures, leaving out the other 1987 comments.
Elsewhere on Weibo, people shared their views on the Permanent Fangcang Hospitals, and most were not very positive – most commenters shared their worries about China's Covid situation about the stringent measures being a never-ending story.
"We're normalizing nucleic acid test, we're introducing permanent fangcang hospitals, [but] why isn't the third Covid vaccination coming through?" one person wondered.
"If there was still a little bit of passion inside me, it was just killed by reading these words 'Permanent Fangcang Hospital,'" another commenter writes, with one Weibo user adding: "I feel desperate hearing the words 'Permanent Fangcang Hospital.'"
"Building permanent Fangcang? Why? Why don't you use the resources you're now spending on normalizing testing to create more hospital beds, more medical staff and more medications?"
Another commenter wrote: "China itself is one giant permanent Fangcang hospital."
"The forever Fangcang are being built," one Weibo user from Guangdong writes: "This will never end. We'll be locked up like birds in a cage for our entire life."
For more articles on the Covid-19 topics on Chinese social media, check here.
By Manya Koetse, with contributions by Miranda Barnes
Get the story behind the hashtag. Subscribe to What's on Weibo here to receive our weekly newsletter and get access to our latest articles:
Featured image via user tongtong [nickname] Weibo.com.
Spotted a mistake or want to add something? Please let us know in comments below or email us. First-time commenters, please be patient – we will have to manually approve your comment before it appears.
©2022 Whatsonweibo. All rights reserved. Do not reproduce our content without permission – you can contact us at info@whatsonweibo.com.
Shanghai 'Dead Man' Taken Away to Morgue, Found to Be Alive
An incident in which a man taken to a morgue turned out to be alive doesn't really help to restore residents' trust in Shanghai.
An incident in which a Shanghai man, who was thought to be dead, was taken to a funeral home before he was found to be alive has become a big topic on Chinese social media.
The incident happened on the afternoon of May 1st at the Shanghai Xinchangzheng Nursing Home (上海新长征福利院) in the city's Putuo District.
A video of the incident went viral on Chinese social media in which a body bag can be seen put into a vehicle by three people, two members of staff from the nursing home and one funeral home worker. Shortly after, the body bag is taken out again and put back on a trolley. One of the nurses zips open the bag, pulls a cover from the man's face, and apparently finds him to be alive.
"He's alive," one of the workers says in shock: "He's alive, I saw it, he's alive. Don't cover him any more."
The man is then transferred back into the nursing home, still inside the body bag.
The video that is making its rounds on social media was filmed from two different angles, the person filming can be heard calling the incident "a disgrace for human life" and "irresponsible."
This is the video everyone's talking about today, showing how a Shanghai nursing home resident is taken away to the morgue in a body bag. At around 38 sec in the video, the staff member backs away and says: "He's alive. He's alive, I saw it. Don't cover him anymore." pic.twitter.com/Y3HzRRpxUl

— Manya Koetse (@manyapan) May 2, 2022
On May 2nd, the Chinese state media outlet People's Daily posted about the incident on Weibo, saying the city district is currently investigating the case. The man was hospitalized and his vital signs are stable.
Meanwhile, multiple people are held accountable for the incident. The head of the nursing home has been dismissed and will be further investigated, along with four district officials. The license of the doctor involved will also be revoked.
The Shanghai Xinchangzheng Nursing Home has also apologized for the incident (#上海一福利院就未死亡老人被拉走道歉#).
On social media, many people are angry about the incident, wondering why the old man was transported to the funeral home in the first place, and why the members of staff seemed to be indifferent after finding out he was still alive.
In the video, the member of staff standing next to the man can be seen covering the patient's face again after finding out he is still alive, leaving the body bag zipped up. Many also see this as a cold and incomprehensible way to respond.
After weeks of online anger about the chaotic and sometimes inhumane way in which Shanghai authorities have been handling the Covid outbreak in the city, this incident seems to further lower the public's trust in how patients and vulnerable residents are being treated.
"Shanghai is such a terrifying place!", some on Weibo write.
"Just think about it," one person responded: "This incident took place in one of China's most prosperous cities and happened to be filmed. How much is happening in other cities that is not caught on camera? Today, it's this man, in the future, it's us."
For more articles on the Covid-19 topics on Chinese social media, check here.
By Manya Koetse, with contributions by Miranda Barnes
Get the story behind the hashtag. Subscribe to What's on Weibo here to receive our weekly newsletter and get access to our latest articles:
Spotted a mistake or want to add something? Please let us know in comments below or email us. First-time commenters, please be patient – we will have to manually approve your comment before it appears.
©2022 Whatsonweibo. All rights reserved. Do not reproduce our content without permission – you can contact us at info@whatsonweibo.com.