Rejected for Being Blind: Shaanxi Normal University Denies Female Student Braille Entrance Exam
No exam, no entrance – this student ran into a brick wall at the famous Chinese university.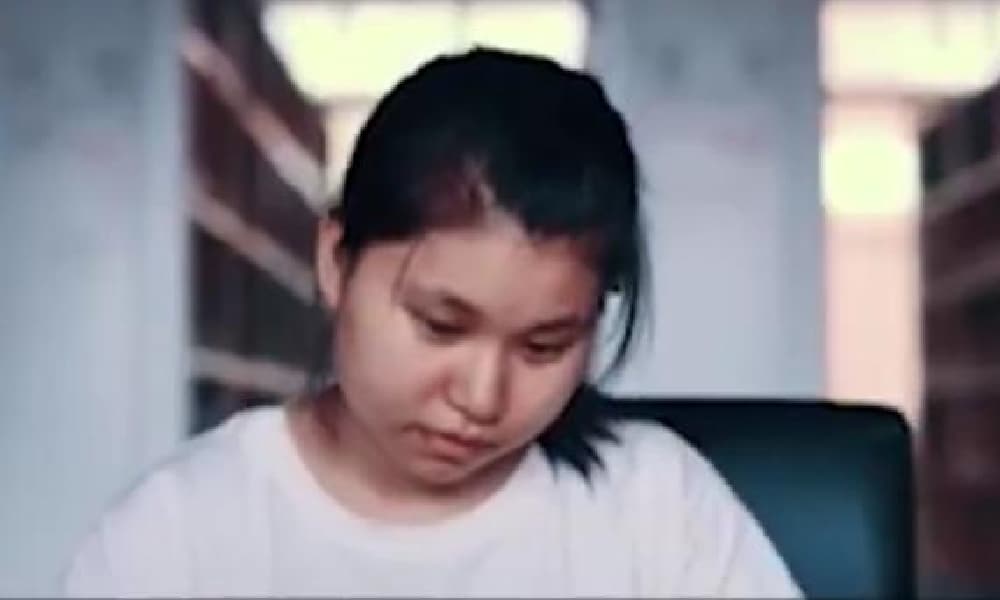 The story of a young blind woman whose application for a Chinese university's entrance exams was rejected due to her visual disability has sparked discussion across Chinese social media.
Last week, Shaanxi Normal University made headlines in China for rejecting a blind student from their psychology Masters program.
Debates arose online about how universities should accommodate disabled students. The related hashtag (#盲人女孩报考陕西师大研究生遭拒#) received 41 million clicks and about 2,600 related posts on social media platform Weibo.
According to Chinese news site The Paper, the female student named Wu Xiao (吴潇) was turned down after she tried to apply for Shaanxi Normal University's postgraduate entrance exam. The university reportedly claimed they were not equipped to teach students with visual impairments.
In an interview, the 24-year-old Wu Xiao said that, despite encountering obstacles, she had managed to study with non-blind students for the past four years already. As a fourth-year student of applied psychology at the Nanjing Normal University of Special Education, all she needed was a chance to take the entrance exam, but this request was denied. The university allegedly stated they could not provide a Braille version of the exam.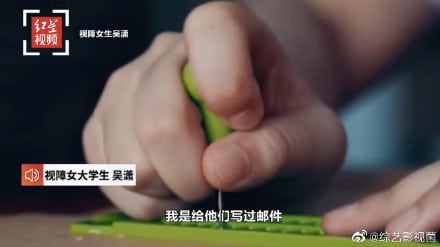 Wu Xiao said she was perplexed about the rejection, especially since Shaanxi Normal University previously organized a college tour for students with physical disabilities.
Shaanxi Normal University, located in Xi'an, is a well-known university under the direct administration of the Ministry of Education of China.
In the news report shared by Lifeweek, a staff member at Shaanxi Normal University explained the situation, saying that psychologists need to be able to see their patients in order to treat them. Students with vision loss should therefore aim for another career, the man said.
The university cited guidelines from 2003 issued by the Ministry of Education and the China Disabled Persons' Federation. These guidelines allow for a physical examination to affect the chances of studying a certain subject.
According to article 3.6 of the guidelines, students with visual impairments are "unsuitable" to study psychology. Among other things, the guidelines also state that universities can reject students from studying journalism if they have a stammer or hunchback.
On Weibo, one of the main issues discussed was whether or not Wu Xiao was right in speaking out against the university.
Some Weibo users defended the university's decision, arguing that nonverbal, visual communication plays a vital role in the field of psychology. There were also those saying that Wu could not demand the school to adapt to her needs.
But there are also many social media users advocating equal opportunities and equal access for persons with disabilities. "A lot of people are acting as if she's asking for special treatment…but she hasn't even been able to get equal access to education," one person commented, "It's not her fault she can't go to this school – it is the fault of backward universities and society."
Over the past few years, stories of Chinese blind people encountering ignorance and accessibility issues have been receiving more attention on social media.
Earlier this year, a video showing the failed design of a tactile-paved path in Inner Mongolia caught the attention of web users. The tactile paving steered blind and visually impaired pedestrians straight into trees on the sidewalk. Local authorities later fixed the paths.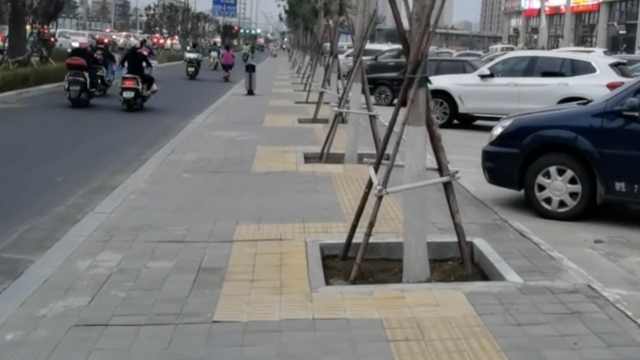 Another video posted on Douyin (the Chinese version of Tiktok) in August of this year also attracted a lot of attention, receiving over 150,000 likes. The video, posted by a visually impaired blogger (@盲探-小龙蛋), showed the difficulties encountered by Chinese people with blindness or low vision when using public transportation. In Shenzhen, where the blogger lives, most buses do not have speakers announcing their direction, making it impossible for him to know which bus to take. Shenzhen has to do better if it wants to call itself a "city without hindrances" ("无障碍城市"), he argued.
Over recent years, the Chinese government has done more to strengthen the protection of rights and interests of persons with disabilities in the country. Although there is a focus on the prevention of birth defects and disability – even launching a "National Disability Prevention Day" – there seems to be a lesser focus on transforming China's social organizations to actually help those with disabilities.
Children with visual impairments often attend specialized schools isolated from the rest of society. Only since 2015 have blind students been able to take the university entrance exam (gaokao) in Braille. According to Toutiao News, Wu Xiao was the only student in Shaanxi to take the Braille version of the gaokao.
To promote more inclusivity for disabled citizens in the workforce, China has an employment quota system in which companies must reserve at least 1.5 percent of their positions for disabled persons, yet many companies do not meet the quota.
On Weibo, some commenters argue that people such as Wu Xiao will continue to face discrimination in society unless something changes in the education system.  "We can only build a fair society if our education is fair," one person writes: "Caring for the disadvantaged and giving them equal opportunities is a measure of a civilized society. We have to care for them and help them fulfill their dreams."
By Saga Ringmar ( follow on Twitter) 
Follow @WhatsOnWeibo
Spotted a mistake or want to add something? Please let us know in comments below or email us. First-time commenters, please be patient – we will have to manually approve your comment before it appears.
©2020 Whatsonweibo. All rights reserved. Do not reproduce our content without permission – you can contact us at info@whatsonweibo.com.
Footage Shows Mysterious Flashes Before Qinghai Earthquake
The flashes of light seen in the sky right before the Qinghai earthquake have become a trending topic on Weibo.
Videos of the January 8th quake, which occurred in Qinghai's Menyuan county, appear to show several intense flashes of light filling the night sky immediately preceding the quake. The videos have sparked debate among Chinese internet users as to the explanation for the brilliant lights, with some referencing the little-understood phenomenon of "Earthquake Lights."
On January 8 at approximately 1:45 AM, Menyuan County in the Haibei Tibetan Autonomous Prefecture in China's Qinghai Province was struck by a magnitude 6.9 earthquake, damaging several homes and causing minor injuries to four people.
Photos of buildings in the area show shattered wall tiling and window glass, a partial ceiling collapse, and other minor structural damage. The area around the quake's epicenter is sparsely populated, but tremors could be felt in numerous nearby cities including Zhangye, Wuwei, Jinchang, Lanzhou, and Linxia Autonomous Prefecture in Gansu, as well as causing railway closures along the Qinghai-Tibet and Lanzhou-Qinghai high-speed rail lines, Jiangxi Daily reports.
The earthquake was followed by several subsequent quakes, including 5 quakes of lesser magnitude all within the hour.
According to the China Earthquake Administration, the quakes continued into the 9th, with a magnitude 3.2 earthquake recorded in Menyuan county at 0:44 on January 9th.
CCTV footage shot moments before the quake and shared widely on Weibo captured a bright, explosive flash of light, which quickly disappears before a second, shorter flash lights up the night sky, followed immediately by tremors.
This video went viral on Chinese social media this weekend, showing an intense flash of light right before the Qinghai earthquake happened. pic.twitter.com/MtibhGiTSl

— What's on Weibo (@WhatsOnWeibo) January 9, 2022
The footage intrigued Chinese netizens, with the hashtag "Intense Flash of Light on the Horizon Before the Qinghai Earthquake" (#青海地震前地平线出现耀眼强光#) accumulating over 100 million views by Sunday and giving rise to debate over the cause of the strange lights. Other videos capturing the flash from different angles show only one flash, or several smaller flashes along the horizon.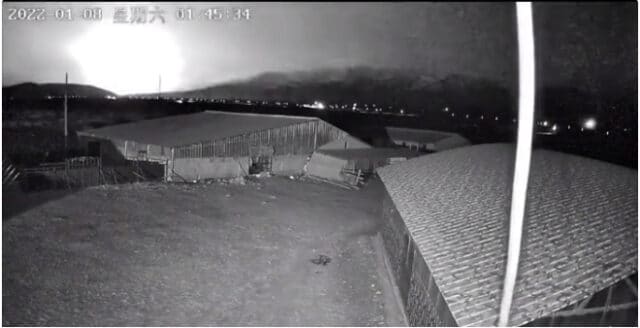 Much of the debate centered around whether this was a case of "Earthquake Lights" (地光/地震光, also EQLs), a controversial phenomenon among scientists which is sometimes reported before high-magnitude earthquakes, such as Italy's 2009 L'Aquila quake.
Just before and after quakes begin, witnesses have reported seeing unexplainable light phenomena in a range of colors, ranging from brilliant white flashes as bright as daylight to a blue, flame-like glow hovering above the earth.
Explanations range from the ionization of oxygen in rocks under intense stress, piezoelectric or triboluminescent phenomena, and leaks of radioactive ionizing gas into the atmosphere to more mundane sources, such as the flailing of damaged power lines. Sometimes the lights were also said to come from UFOs or explained them in religious terms, but a 2014 study refuted this and linked the phenomenon to rift environments.
Interestingly, this is not the first time the phenomenon has been reported to precede a major earthquake in China. Some Weibo users remarked that "Earthquake Lights" had been seen before the disastrous 1976 Tangshan earthquake, which damaged or destroyed vast swathes of that city and killed over 240,000 people. Two movies depicting the quake, After the Blue Light Flashes.. (蓝光闪过之后..) and The Great Tangshan Earthquake (唐山大地震) both feature scenes of mysterious bright lights illuminating the night sky moments before tremors began.
Strange lights were also reported in the sky in Tianshui, Gansu province, preceding the 2008 Sichuan earthquake.

Other Weibo users remained unconvinced about the strange lights being mysterious Earthquake Lights. "Don't freak out over it," one user wrote: "It's just a downed power line."
Another online video features commentary from seismologist Chen Huizhong (陈会忠) of the China Earthquake Administration, who explains the flashes as an electrical transformer exploding, noting that footage from another angle shows the tremors damaging electrical lines in the distance, which begin sparking and showing obvious signs of damage. This damage, however, occurs after the tremors have already started, and does not seem to explain the bright flashes which lit up the sky immediately preceding the tremors.
Still others suggested that radon gas leaking from underground as the earth shifted could have caused the flash.
While the debate rages on between proponents and skeptics of "Earthquake Lights," a third group of online commenters has already made up their minds: the Weibo fans of prominent Chinese science fiction writer and The Three-Body Problem author Liu Cixin (刘慈欣), wasted no time in heralding the coming of extraterrestrial invaders.
"Looking forward to a scientific explanation," wrote one user: "As for me, I think it's the first step in an alien attack." The user's post ended with the hashtag, "The Sophon from Three-Body Problem has arrived!"

By Luke Jacobus
Follow @whatsonweibo
Spotted a mistake or want to add something? Please let us know in comments below or email us. First-time commenters, please be patient – we will have to manually approve your comment before it appears.
©2022 Whatsonweibo. All rights reserved. Do not reproduce our content without permission – you can contact us at info@whatsonweibo.com.
Chinese Student Forced to Undergo "Fake Surgery" and Borrow Money While Lying on the Operating Table
The 17-year-old girl from Shaanxi underwent surgery for no reason at all, without her parents' consent.
The story of a 17-year-old girl who was forced to undergo a "fake surgery" at Shaanxi's Ankang Xing'an Hospital has gone viral on Chinese social media.
One of the netizens to break the story on social media is the Weibo user @QinguanSihai (@秦观四海, 90,000+ followers), who posted about the incident on October 6.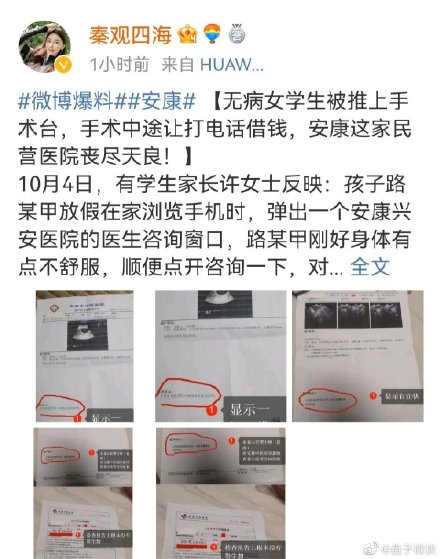 According to the post, the incident occurred on October 4 when a young woman named Lu went online to seek medical attention because she was not feeling well. Since there was an available spot for a medical consultation at the private Ankang Xing'an Hospital, Lu went to see a doctor there.
While she was at the hospital in the city of Ankang, the woman allegedly was directly taken to the operating room and placed on the operating table after a short consultation; not for a medical examination, but for surgery.
The girl initially thought she was undergoing a routine medical check. As the surgery was already underway, the doctor stopped to let Lu sign some papers and then asked her if she could gather the money to pay for her medical procedure. When Lu protested and demanded to get off the surgery table, the doctor warned her that she was losing blood and that interrupting the procedure would be life-threatening.
Lying on the operating table, Lu called some of her friends to gather the money, all the while being pressured by the doctor that the money she had (1200 yuan/$185) was not enough to cover for the costs of surgery – which was still ongoing. The doctor allegedly even told Lu to get more money via the Alipay 'Huabei' loaning app.
Lu's parents, who were contacted by concerned friends, soon showed up at the hospital as the doctor hastily ended the surgery. The parents, who were furious to discover their underage daughter had undergone a medical procedure without their consent, became even more upset when they later found out that Lu had undergone surgery to remove cervical polyps, while Lu's medical reports showed that she actually had no cervical polyps at all. No reason could be found for their healthy daughter to have been operated on her cervix.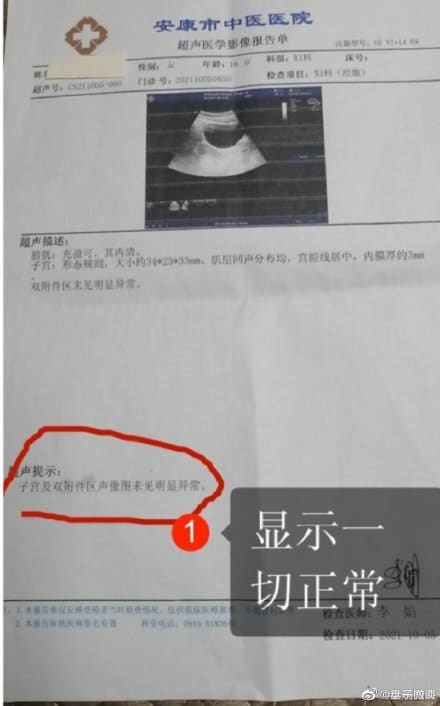 After Lu's story went viral on social media, local authorities quickly started an investigation into the matter and soon confirmed that the story was real. An initial statement said that Angkang Xing'an Hospital is at fault for performing surgery on a minor without the consent of a guardian or parent. It was also recognized that the hospital has committed serious ethical violations. The hospital, located on 78 Bashan Middle Road (巴山中路), is now temporarily closed, and the doctor in question has since been fired.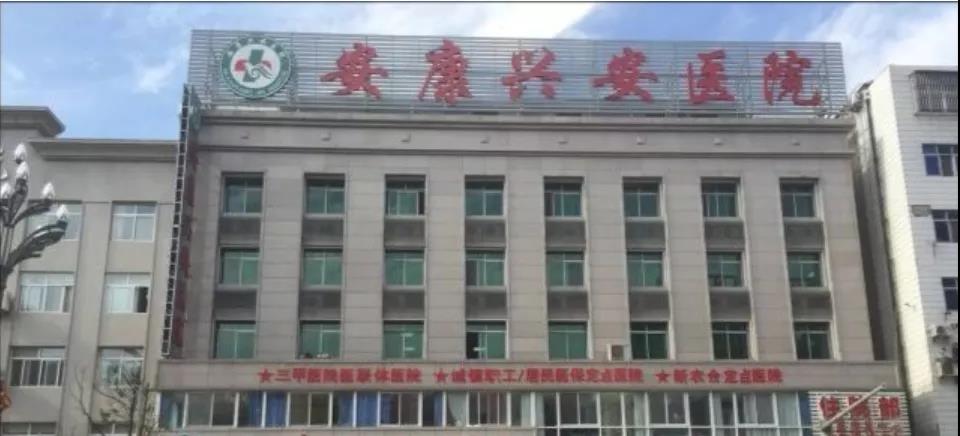 Many Chinese netizens are angered about the incident, calling private hospitals such as Ankang Xing'an a "disgrace" to China's healthcare industry.
This is by no means the first time that malpractices at Chinese local hospitals or clinics trigger online controversy. Various incidents that previously went viral show how some clinics put commercial interests above the health of their patients, and how some doctors think they can get away with abusing and scamming their patients.
In 2016, the death of the 21-year-old cancer patient Wei Zexi (魏则西) sparked online outrage. Wei Zexi, who shared his medical experiences on social media, spent 200,000 RMB to receive contested form of immunotherapy at the Beijing Armed Police Corps No. 2 Hospital (武警二院). The treatment, that was promoted on China's leading search engine Baidu, was actually completely ineffective and the advertising for it was false.
By now, one hashtag relating to the Ankang incident has received over 270 million views on Weibo (#官方通报无病女生被推上手术台#), with other relating hashtags also circulating on social media (#家属回应无病女学生被迫手术#, #无病女学生被推上手术台涉事医院停业整顿#).
"This can't be a real hospital, right?!" some worried netizens write, with others expressing the hopes that the medical institution will be severely punished for their wrongdoings.
By Manya Koetse
Spotted a mistake or want to add something? Please let us know in comments below or email us. First-time commenters, please be patient – we will have to manually approve your comment before it appears.
©2021 Whatsonweibo. All rights reserved. Do not reproduce our content without permission – you can contact us at info@whatsonweibo.com.