Top 10 Apps for Studying Chinese (iOS/Android)
Learning Chinese through smartphone or tablet? Here are 10 recommended apps to study Mandarin.
One of the easiest ways to start learning Chinese or improve language skills is to use apps. What's on Weibo has listed 10 recommended apps that are helpful to any learner of Mandarin.
One of the most-asked questions by people who want to learn Mandarin is: where do I start? Do you begin by learning characters, do you start out with tones, or just focus on the pinyin? For more advanced learners, there is another challenge. How do you make sure you do not lose the knowledge you already have and to how to keep on improving your language skills?
Although learners should always work with whatever methods are most effective for them, the most productive way of studying Mandarin is to study its different components at the same time. Studying new words on paper without learning their tones is not recommended, neither is focusing on pinyin without learning the characters. Instead, it's better to get a grasp on all the different aspects of this rich language.
Some of the 10 apps in this list are Chinese apps meant for a Chinese audience, and not necessarily meant for Chinese language learners – but they are nevertheless excellent learning tools.
Here are some What's on Weibo favorites for Android, iPhone or iPad, from beginners to advanced levels of Mandarin.
1. Pleco Software Dictionary
A confession from the editor: Pleco has been my best friend ever since I started studying Chinese. At the time, I once invested an amount that seemed like a huge sum of money as I was working side jobs as a beginning student to purchase the app's professional package. I used a hand-me-down Palm handheld (!) at the time, but since then, the Pleco support team has never failed me as I transferred the dictionaries to my first iPhone, my first Samsung, and even my first iPad. The fact that many years had passed since my first investment was never an issue.
Although Pleco's service is praiseworthy, it is all about the app itself in the end. Pleco calls itself "The #1 Chinese dictionary app for iOS and Android" and it is hard to argue with that. It is suitable for anyone studying Chinese on an elementary, intermediate, or advanced level. What is good about Pleco is that it has a great range of dictionaries and has an easy handwriting recognizer; even if your handwriting in Chinese is not that great, it will still get the character you need.
The major plus for Pleco is that it is much more than a dictionary alone. It has an add-on optical character recognizer that will help you read offline texts, and the "clip reader" function is super handy to copy Chinese texts on smartphone/table – just copy the text and navigate to Pleco to find the text and tap words and characters for their meanings.
Outlier Linguistics has also partnered up with Pleco, adding its excellent Chinese character dictionary to the add-ons. The Essential edition contains all the essential info about each Chinese character, while the Expert Edition is for those who want to dive deep into the history and etymology of Chinese characters.
Another tip: with Pleco, you can train your Chinese vocabulary through flashcards: add any words you do not know to a category (for example: 'My Chinese Business Vocabulary', or 'Dirty Words in Chinese'), and then quiz yourself through Pleco's 'test' function. It will repeat all the words you got wrong until you have a 100% score.
The free version is ok, but for learners who are serious about learning Chinese (especially when you're dealing with Chinese for your studies) the professional package is recommended and you'll be able to take it along with you, even when you switch from the ancient Palm to the latest iPhone.
Price: free (elementary),  US $29.99 for basic package (bundles through Android), US $99.99 (professional package) + rich selection of optional add-ons.
Compatibility: iPhone/iPad & Android
Where to get:
iPhone: Pleco Chinese Dictionary – Pleco Inc.
iPad: Pleco Chinese Dictionary – Pleco Inc.
Android: Pleco Chinese Dictionary
2. Chinese Class 101 (by Innovative Language)
Whether you are on the road or at home, online or offline, Chinese Class 101 offers Mandarin comprehensive learning courses that you can easily integrate into your everyday life. The lesson-per-lesson audio system makes it easy to listen and practice to bite-sized conversations and fragments (which can all be downloaded) while you're driving to work or cooking dinner.
The app offers lessons from the absolute beginner's level to the very advanced level. Every lesson consists of an audio class of ±10 minutes that usually features a conversation, an audio review of vocabulary, a line-by-line display of the conversation (in English, pinyin, simplified & traditional Chinese), and lesson notes. Note: the overviews and transcripts only come with the premium subscription – if you only want to do audio, you'll be fine with basic, but to get a complete overview of the texts and words you'd have to go for the premium one ($10/month).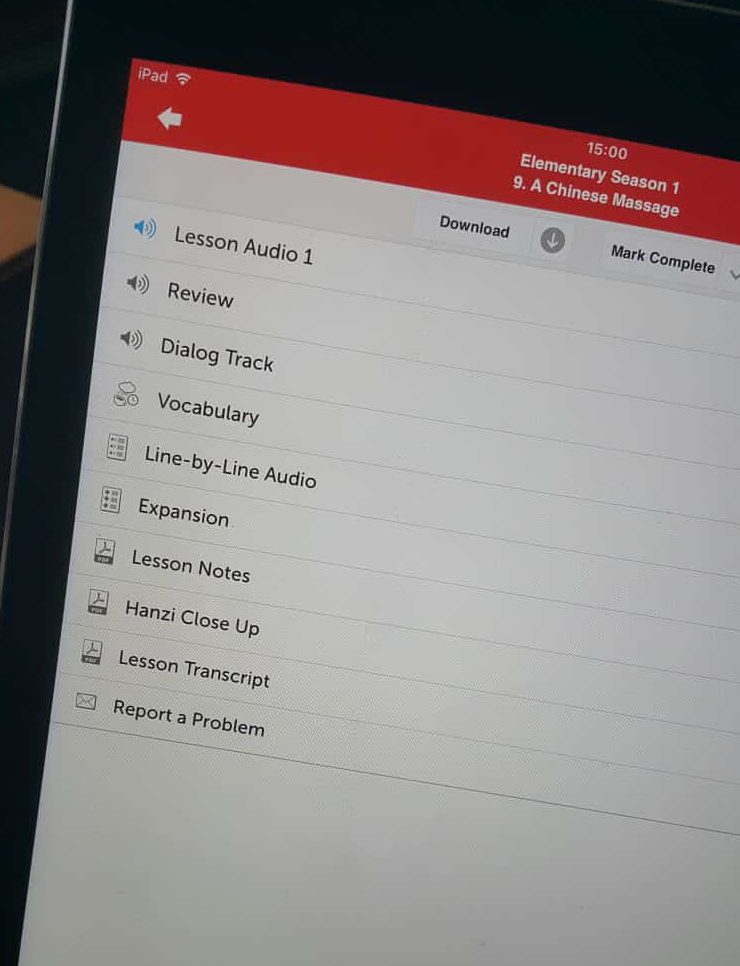 Chinese Class 101 also provides the option to have 1-on-1 interaction with a personal teacher through the app, which only comes with the more expensive premium plus subscription.
If you are not learning Chinese through a school or university, this program is a very effective way of learning Mandarin. One of the key things of this course is the way it repeats the things you've learned to really make it stick in your head. (Also, their Korean programme is very good if you're considering to take on an extra language…).
Price: This app works with a subscription system. It is free to try for a week,  US $5/month for the basic package (access to all audio archives), US $10/month for the premium package (includes wordlists and transcripts) and $23/month for the premium plus (includes option for 1-on-1 teaching).
Compatibility: iPhone/iPad & Android and desktop
Where to get:
www.chineseclass101.com
3. Pera Pera Pop Up Dictionary
Ok, ok, this is not technically an app – it is a plugin. But it needs to be high up in this list for anyone learning Chinese. Pera Pera is a pop-up dictionary add-on for Chrome or Firefox. It gives the English definition for Chinese texts, making it infinitely easier for those struggling with characters to read Chinese online. Pro's: easy to install, easy to use, and translations for many modern names or slang words. Downside: if you use Pera Pera too often, you will get lazy and won't actually learn the characters. Try to only activate this add-on when you really do not know the character.
A major plus of Perapera is that it often gives the translation for relatively new 'internet slang' words or typically online words, making it an effective tool for the modern-day learner of Chinese who scrolls through Chinese texts.
If you are looking for a similar feature for your Android smartphone, Pleco (number 1 in this list) has a 'screen reader' feature for that.
We've been told that in the lastest Firefox version, Pera Pera does not work – in that case we recommend the Zhongwen Popup Dictionary add-on for Firefox.
Price: free
Compatibility: Firefox and Chrome
Where to get:
Chrome Web Store
Firefox Addons
4. Yuntu TV (云图直播)
Immersing yourself in the language is the best way to learn Chinese. If you're not in an environment where you are naturally surrounded by the language on a daily basis, you'll have to create that environment for yourself. Luckily, there are many live TV & radio apps that stream countless channels for you to enjoy.
Yuntu TV is a Chinese live streaming app where you can see all the CCTV channels and many other Chinese channels such as Zhejiang TV, Hunan TV, or Shenzhen TV.
If you would like to listen to Chinese language through TV dramas, Viki Rakuten has a great selection (free, availability depends on region).
Price: free
Compatibility: Android, iPhone, iPad
Where to get:
iPhone: 云图手机电视NEW-在线高清电视综艺体育直播
iPad: 云图手机电视NEW-高清电视直播视频播放器
Official Site: http://www.yuntutv.net/
5. Baobei Ting Ting (宝贝听听)Bedtime Stories
If you think Chinese news programmes are still too difficult, and you prefer to something that is a bit easier to digest, why not practice your Mandarin listening skills by checking out the stories Chinese kids like to listen to? 'Baby Ting' or 'Baobei Ting Ting' (宝贝听听)is a popular storytelling app by Tencent QQ that has thousands of stories to choose from in different categories; starting from the 0-3 age group, 4-6 age group, 7+ age group, to the national classics, modern fairy tales, etc.
The variety of stories that this app provides makes it a perfect tool for non-native speakers who study Chinese. Those at the intermediate level can start with the stories for the young kids and try to train their way up.
Mind you; like the Yuntu TV app, this is an app that is Chinese and has no English. It is, therefore, better if you already can read some Chinese characters when using this app. This app can be linked to your WeChat account, and offers in-app purchases.
Price: free
Compatibility: Android, iPhone, iPad
Where to get:
iPhone:宝贝听听-睡前儿童故事儿歌大全 – 北京企鹅童话科技有限公司
iPad: 宝贝听听-睡前儿童故事儿歌大全 – 北京企鹅童话科技有限公司 or 宝贝童话 – 北京企鹅童话科技有限公司
Android: 宝贝听听-睡前儿童故事儿歌大全 – 北京企鹅童话科技有限公司 (not on Google play store).
6. ChinesePod
Chinesepod is a well-known educational platform providing audiovisual lessons for people learning Chinese – from newbie to advanced level. It promotes an "alternative way of learning Chinese" and focuses on teaching spoken Chinese through video lessons.
All the material on the Chinesepod platforms can be somewhat overwhelming, but don't worry, you do not actually need to do all the lessons one by one; just pick whatever lessons you find interesting within your level of proficiency and start from there.
Price: Chinesepod has various subscription options. The basic option ($14/month) offers access to the complete lesson library and offers the printable lesson notes, whereas the premium ($29/month) option also offers grammatical explanations, custom vocabulary lists, and the full Android + iOS apps.
Where to get:
chinesepod.com
7. Talking Chinese–English–Chinese Phrasebook
Many apps promoting 'Mandarin phrases' are often disappointing because of their limited range of topics and phrases. This app by Paiboon and Word in the Hand, however, is worth your time – although it is somewhat pricey. It is suitable for travelers to China who want to be able to communicate their basic needs, as well as for those studying Chinese to grasp basic sentences and practice tones.
The phrasebook offers more than 15,000 words and ready-to-use phrases in over 250 practical categories, from all the basics to situations relating to, for example, legal cases, superstitions, or romance (the 'swearing' category is quite amusing, providing different ways to insult someone.) All sentences and words are displayed together with audio, characters, and pinyin.
Price: $14.99
Compatibility: iPhone/iPad
Where to get:
iPad/iPhone: Talking Chinese–English–Chinese Phrasebook
8. Feed Me (Mandarin)! by Pencilbot
What?! Are we seriously recommending a purple dragon that eats trains and mice as a Chinese learning language tool? Yes, we are. Because if it works for kids, it works for you. This purple dragon needs to be fed. A very clear voiceover will give you instructions in Chinese on what to feed him. You'll find out soon enough if you've fed him the wrong stuff: he'll be displeased and will show it.
This is an app designed by Pencilbot, which also provides the "Feed Me!" app in Korean, Japanese, Arabic, and many other languages. Although the app is targeted at kids around the age of 5-6, it is also useful for adults to feed the dragon the red apples, blue birds, or yellow squares. Not just because the the Mandarin is beautifully pronounced, but also because the little dragon cheers you on in the cutest way when you get it right. If you tickle his belly he will start giggling. After playing this, you will know how to pronounce colors, shapes, numbers, animals, fruits, and more in Mandarin. If you don't like it, your kid will.
Price: $1.99
Compatibility: iPhone/iPod/iPad and Android
Where to get:
iPhone: Feed Me! Chinese – Edutainment Resources, Inc.
iPad: Feed Me! Chinese – Edutainment Resources, Inc.
Android: Feed Me! Chinese – Edutainment Resources, Inc.
9. Hanzi Writer
Because learning Chinese means learning to listen, speak, read and write, this list wouldn't be complete without an app that focuses on teaching how to properly write characters. This is what Hanzi Writer does very well.
Users can type in the pinyin of a character (for example, 'ai' for love), and select the character they want to see. Hanzi Writer shows the stroke order and how to write, and then gives you the opportunity to try for yourself. Learning to properly write characters is all about repeating repeating repeating, and this app is perfect for that.
Price: free version for Android with ads and $5.99 for iOs

Where to get:
iPhone – Hanzi Writer – Ali Lim
iPad – Hanzi Writer – Ali Lim
Android – Hanzi Writer – Ali Lim
10. Laokang Tone Test
Recognizing and pronouncing tones the right way is essential for your everyday use of Mandarin. Understanding or saying the wrong tones can lead to awkward situations. That is why this Laokang Tone Test is a must-have app if you are in the early stages of learning Chinese. The app is very simple and basic: it will train both your hearing of tones and your pronunciation. The layout of the app is not very pretty, but it works like a charm.
Price: free
Compatibility: iPhone/iPad
Where to get:
iTunes store
This list can still change and does not include all of the apps mentioned by our readers on Twitter or Facebook. Some of you enjoy Memrise to study Chinese, while others dislike its latest changes (what do you think?). If you want to add your favorite app, please let us know in the comments below.
– By Manya Koetse
Follow @WhatsOnWeibo
Spotted a mistake or want to add something? Please let us know in comments below or email us.
©2017 Whatsonweibo. All rights reserved. Do not reproduce our content without permission – you can contact us at info@whatsonweibo.com.
Top 10 of Popular Chinese Podcasts of 2019 (by What's on Weibo)
What are Chinese podcast app users listening to? An overview.
As the podcasting industry only seems to become more thriving around the world, What's on Weibo tunes into China's podcast market and selects ten of the most popular Chinese podcasts for you.
Ever since it first made its entrance into the entertainment industry, the podcast – a term coined in 2004 – has kept growing in listenership in most Western countries.
The same holds true for China, where podcasts are mainly concentrated on a couple of bigger online audio streaming platforms.
What are the most ear-catching podcast streaming services in China now? While various podcast apps have been competing with each other to attract users with their trending content, Ximalaya is one of the most popular ones as it offers the widest range of content of all major podcast apps in China. The app was first launched in 2013, and has been a top-scoring app ever since.
In terms of popularity, Ximalaya (喜马拉雅) is closely followed by DragonflyFM (蜻蜓FM), LycheeFM(荔枝FM), and a series of other podcast platforms with each implementing different business models.
How do we know what's trending on these podcast apps? Based on user clicks and other metrics, Ximalaya has its own ranking lists of popular podcasts for five major categories: classics, audiobooks,crosstalk & storytelling, news, music, and entertainment.
DragonflyFM (蜻蜓FM) and other podcast apps also have their own rankings for even more narrowly defined categories, although these rankings often feature the same 'most popular' podcasts as Ximalaya and other apps.
To give you an impression and an overview of the kind of podcasts that are currently most popular in China, we have made a selection of trending podcasts across various audio apps, with some notes that might be useful for those tuning into these podcasts as learners of Mandarin (all of these popular podcasts use Mandarin).
Please note that this is not an 'official' top 10 list, but one that is compiled by What's on Weibo based on various popular ranking lists in different categories. Guo Degang's crosstalk and storytelling podcast, for instance, is ranked as a number one popular podcast on both Ximalaya and Dragonfly FM, which is why it comes in highest in our list, too.
What's on Weibo is independent and is not affiliated with any of these audio platforms or podcasts.
#1 Guo Degang: Crosstalk Collection of 21 Years (郭德纲21年相声精选)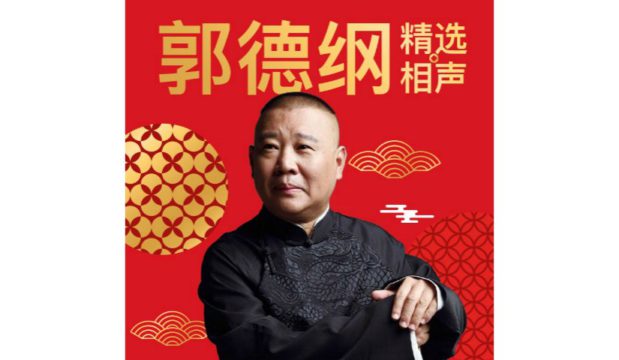 Category: Crosstalk & Storytelling
Duration: 20-90 min/episode
About:
Guo Degang (郭德纲, Guō Dégāng) is one of the most successful crosstalk comedians in China. In 1995, he founded his own crosstalk society, Deyun Society (德云社, Dé Yún Shè), which aims to "bring crosstalk back to traditional theaters." Guo Degang has succeeded in making the general public pay more attention to crosstalk (相声, xiàngsheng), a traditional Chinese art performance that started in the Qing Dynasty. Like many other traditional Chinese arts, crosstalk performers are expected to have had a solid foundation that is often referred to as "kung fu" (功夫, Gōngfū) before they can perform onstage. Among the many collections attempted to gather Guo Degang's crosstalk and storytelling performance, this podcast is probably the most comprehensive attempt thus far to gather Guo's crosstalk and storytelling – it lists Guo's best performances throughout his nearly three-decade career.
Tips if you are a Mandarin learner:
This podcast contains a lot of word jokes, special idioms, and cultural and historical context, making it more suitable for advanced Mandarin learners. But beginners, don't be discouraged! Get your feet wet with Guo's sense of humor if you like a challenge. Accent Alert: you will hear the Tianjin accent in Guo's performance, which is also encouraged by the crosstalk & storytelling art genre.
#2 King Fafa (发发大王)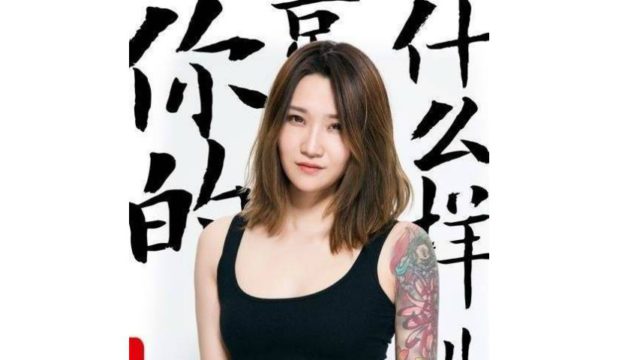 Category: Talkshow & Entertainment
Duration: 1 – 2 hr/episode
About:
This podcast provides a glimpse into Chinese society through the lens of ordinary people and their own stories. These stories range from a Chinese mother going through struggles to give birth to her child in the UK as an immigrant, to the love-and-hate relationship between Chinese youngsters and marriage brokers. Or how about Huawei employees' personal anecdotes, or a self-made millionaire's confession on his sudden realization of the true meaning of life? Looking beneath the surface of people's lives with a compassionate and sometimes somewhat cynical attitude, the talk show podcast Fafa King has won over Chinese podcast listeners.
Tips if you are a Mandarin learner:
Enrich your vocabulary and phrases bank with this daily-conversation based podcast. Suitable for medium-level Mandarin learners.
Accent Alert: you will hear mostly Beijinger accents from the two hosts.
#3 Chasing Tech, Teasing Arts (追科技撩艺术)
Category: Technology & Art / Business podcas
Duration: 30 min -1 hr/episode
About:
This Doko.com podcast allows listeners to get new perspectives on technology, art, environmental protection, and business through the voice of aspiring Chinese youths from within China and abroad. Doko.com used to be a digital marketing agency but now describes itself as a "group of people passionate about the internet, a diverse, interesting and exciting place."
Tips if you are a Mandarin learner:
Doko's podcast features interviews between the host and guests on topics mainly relating to art and technology in a semi-formal setting. Listen to learn how to discuss these topics in Mandarin. Accent Alert: you will hear the host speaking Mandarin with a slight accent and guest speakers with various accents of their origin.
#4 Let Jenny Tell You (潘吉Jenny告诉你)
Full title: Let Jenny Tell You – Learn English and Talk about America (潘吉Jenny告诉你-学英语聊美国), Link to podcast
Category: Education
Duration: 10 – 20 min/episode
About:
Let Jenny Tell You is one of the most popular podcasts around for Chinese listeners to learn English. Hosted by Jenny and Adam, the podcast offers quite rich and unique content, discussing various topics often relating to Chinese culture and news, and of course, diving deeper into the English language.
Tips if you are a Mandarin learner:
As a language learning podcast, this podcast is actually perfect for intermediate learners of Chinese; it works both ways for Chinese-English learners as well as for English speakers who are interested in learning Mandarin. Because Adam speaks English, you always know what the podcast is about. Accent Alert: Jenny (the host) speaks fairly standard Mandarin with minor accents.
#5 Stories Across the Globe (环球故事会)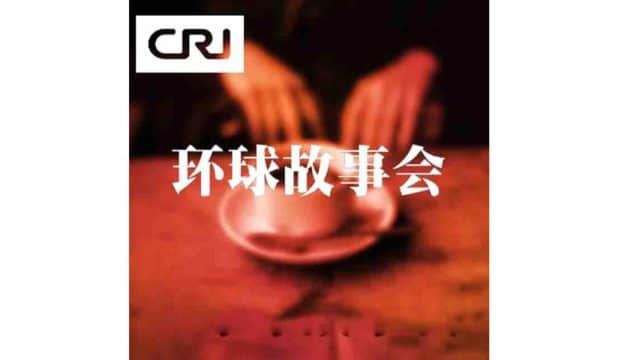 Category: Society & Culture
Duration: 20 min/episode (length differs on Podcasts App Store)
About:
A skillful narrator digs into stories behind the news, examining various topics involving cultures, history, politics, international relations. This podcast, by China's state-owned international radio broadcaster, often comes up as a suggestion on various platforms, and also seems to be really popular because of its news-related stories.
Tips if you are a Mandarin learner:
Well-paced speech with an intimate tone, this podcast is a good source for learning new vocabulary and improving your pronunciation if you are already an advanced learner of Mandarin. Accent Alert: the host speaks fairly standard Mandarin with a Beijing accent.
#6 Watching Dreams Station (看理想电台)
Category: Interviews & Culture
Duration: 20 – 40 min/episode
About:
A fun and informative podcast with varied content coverage, this podcast has a refreshing tone and smooth transitions between narratives and (expert) interview footage. A great source to learn more about what Chinese 'hipsters,' often referred to as literary and arty youth (文青, wén qīng) care about with regular mentions of social media stories.
Tips if you are a Mandarin learner:
This podcast has relatively slow-paced speech covering various topics, which helps to make you more familiar with new vocabulary and practice how to explain things in Mandarin. Accent Alert: you will hear hosts speak fairly standard Mandarin with minor accents.
#7 Black Water Park (黑水公园)
Category: TV & Movies, Talkshow
Duration: 1 – 1.5 hr/episode
About:
Learn what's commonly discussed among Chinese young adults about movies and TV shows through these entertaining conversations between the two good friends Ài Wén and Jīn Huā-er.
Tips if you are a Mandarin learner:
Suitable for medium-to-advanced-level Mandarin learners; highly engaging conversations involving lots of slang and colloquial expressions.
Accent Alert: the hosts speak with recognizable Beijinger accents, so be prepared.
#8 The Sketch is Here (段子来了)
Category: Comedy
Duration: 45 min/episode
About:
With 5.426 billion user clicks on Ximalaya, this podcast featuring funny sketches is super popular and has become a household name in China's podcast market. It offers a taste of humor appreciated by many Chinese, which is very different from what you'd get from a podcast in the West within the same category.
Tips if you are a Mandarin learner:
Great source to learn colloquial Mandarin and funny ice-breakers, but challenging as humor is intrinsically linked with inside jokes and word play. Accent Alert: the host has what's considered a soothing voice and speaks fairly standard Mandarin.
#9 Ruixi's Radio (蕊希电台)
Category: Lifestyle & Bedtime
Duration: 10 min/episode
About:
One way to examine culture is to look at what people generally worry about the most. This podcast, that always starts with the soft voice of Ruixi (the host) asking listeners "Hey, are you ok today?", focuses on a darker side of society and addresses the social and mental struggles that adults in China are facing. Ruixi's Radio is one of those podcasts that enjoy equivalent popularity across several podcast platforms, which indicates strong branding. For many people, it's a soothing podcast to listen just before bedtime.
Tips if you are a Mandarin learner:
The slow-paced monologue using language easy to understand makes a great learning material for beginning learners. Accent Alert: Ruixi (the host) speaks fairly standard Mandarin with insignificant accents.
#10 Stories FM (故事FM)
Category: Stories & Bedtime
Duration: 20 – 30 min/episode
About:
Described by the New York Times as a "rarity in a media landscape full of state propaganda and escapist entertainment," Gushi FM was launched with the idea "Your story, your voice." As one of China's popular audio programs, Gushi FM features stories told by ordinary Chinese of various backgrounds.
Tips if you are a Mandarin learner:
As a collection of monologues that detail stories, describe emotions, and argue ideas, this podcast suits advanced level learners. Accent Alert: in every episode, guests with speaking and telling stories in their own local dialects.
Want to understand more about podcasts in China? We'd recommend this insightful article on the Niemanlab website.
Because there are many more popular Chinese podcasts we would like to share with you, this probably will not be our only list. A follow-up list will also contain other favorites such as Two IT Uncles (两个IT大叔), BBPark (日坛公园), and One Day World ( 一天世界).
Want to recommend another Chinese podcast? Please leave a comment below this article or tweet us at @whatsonweibo, leave a message on Instagram or reach out via Facebook.
By Jialing Xie, with contributions by Manya Koetse
Spotted a mistake or want to add something? Please let us know in comments below or email us. First time commenters, please be patient – we will have to manually approve your comment before it appears.
©2019 Whatsonweibo. All rights reserved. Do not reproduce our content without permission – you can contact us at info@whatsonweibo.com
TikTok's In-Video Search Function (And How to Activate It)
TikTok shows a glimpse of what in-video search is going to look like in the future.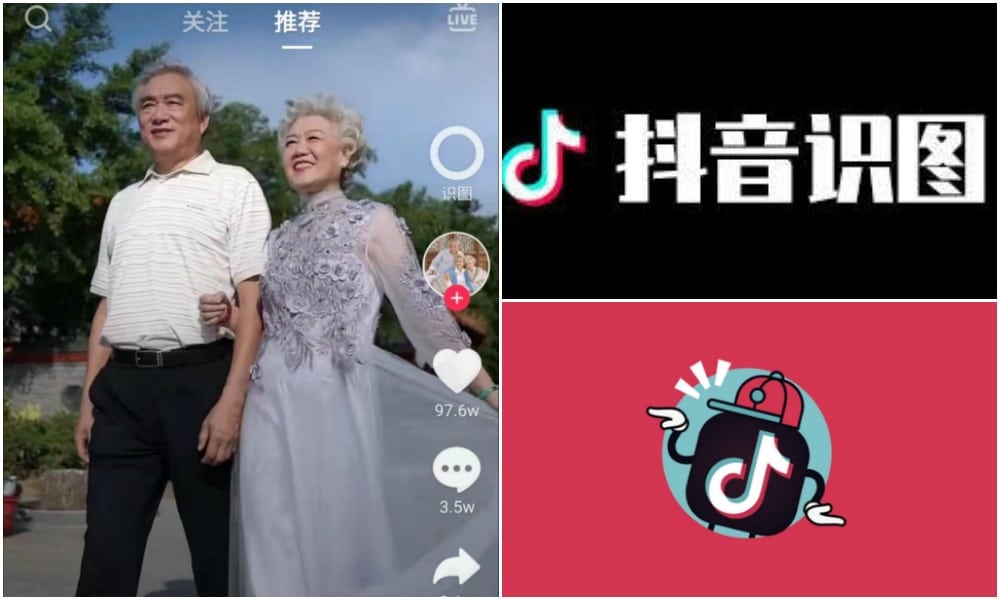 What is TikTok's new in-video search function and how to activate it?
Twitter's most awesome WeChat guru Matthew Brennan recently posted about an "in-video search function" launched in the Chinese social video app TikTok (抖音). (Click here to read about the difference between the Chinese and overseas version of TikTok).
As shown in a video posted by Brennan, the function allows TikTok users to select the face or clothes of a person appearing in a short video to search for other videos or images containing the same person or clothes.
Chinese TikTok now has in-video search. Search someone's face to find more videos of them. Search in-video products or clothes and buy directly #抖音 pic.twitter.com/RBcIqnOBgN

— Matthew Brennan (@mbrennanchina) September 23, 2019
The 'vision search' is a powerful new function within the super popular app.
The idea is that it becomes easier than ever for Tiktok users to find (and buy!) a piece of clothing, that perfect handbag, or even a snack featured in a video.
It also helps users to quickly find other videos in which an online celebrity appears. The function ultimately is an additional feature that keeps users scrolling and shopping within the app – increasing app traffic – as long as possible.
On September 16, Chinese media reported about the function as a "powerful" new tool that greatly strengthens the functionality of the popular short video app.
The function might not immediately seem completely new to Chinese app users; like Google Image Search, Baidu and Taobao also have similar functions (百度识图, 淘宝识图).
On e-commerce platform Taobao, for example, you can take a photo of an item you want (e.g. a certain snack as in example below) and Taobao will try to find the exact same product and list the online stores where you can buy it.
But TikTok's in-video search function is on a whole new level; it does not require users to scan or upload a photo at all. It gives an indication of what visual search will be like in the future.
Whatever video comes by in your TikTok stream, you only need to click the "search" function (识图), select the part of the video you want to search for (you can drag the square from area to area), and TikTok will find the product or face you're looking for – as long as there are comparable products/faces (it does so very fast).
Very much like Taobao, TikTok will recommend various (in-app) online stores where the product can be purchased.
Want to try out the function? For now, it only works in the Chinese version of the app and is still in the 'testing phase' and does not work with all videos.
Make sure you have an updated version of TikTok.
1. Go to "me" (我) page within TikTok
2. Tick the three lines in the top right corner
3. Go to the last option in the sidebar menu titled "lab" (实验室)
4. Activate the function (image below).
So now if you spot a dress you like and would like to buy, press the 'search' button on the right of a video, select the dress, and TikTok becomes like your personal shopping assistant looking for similar dresses for you.
This really makes online shopping more addictive than ever, and also makes it more difficult for people in online videos to hide where they bought their clothing, or what other videos they are in.
Read more about Tiktok here.
Read more about Chinese apps here.
By Manya Koetse
Spotted a mistake or want to add something? Please let us know in comments below or email us.
©2019 Whatsonweibo. All rights reserved. Do not reproduce our content without permission – you can contact us at info@whatsonweibo.com