9 Chinese Films of 2017 You Need to Know About
As the new year is around the corner, it is time to look back at 9 Chinese movies from 2017 that are unforgettable.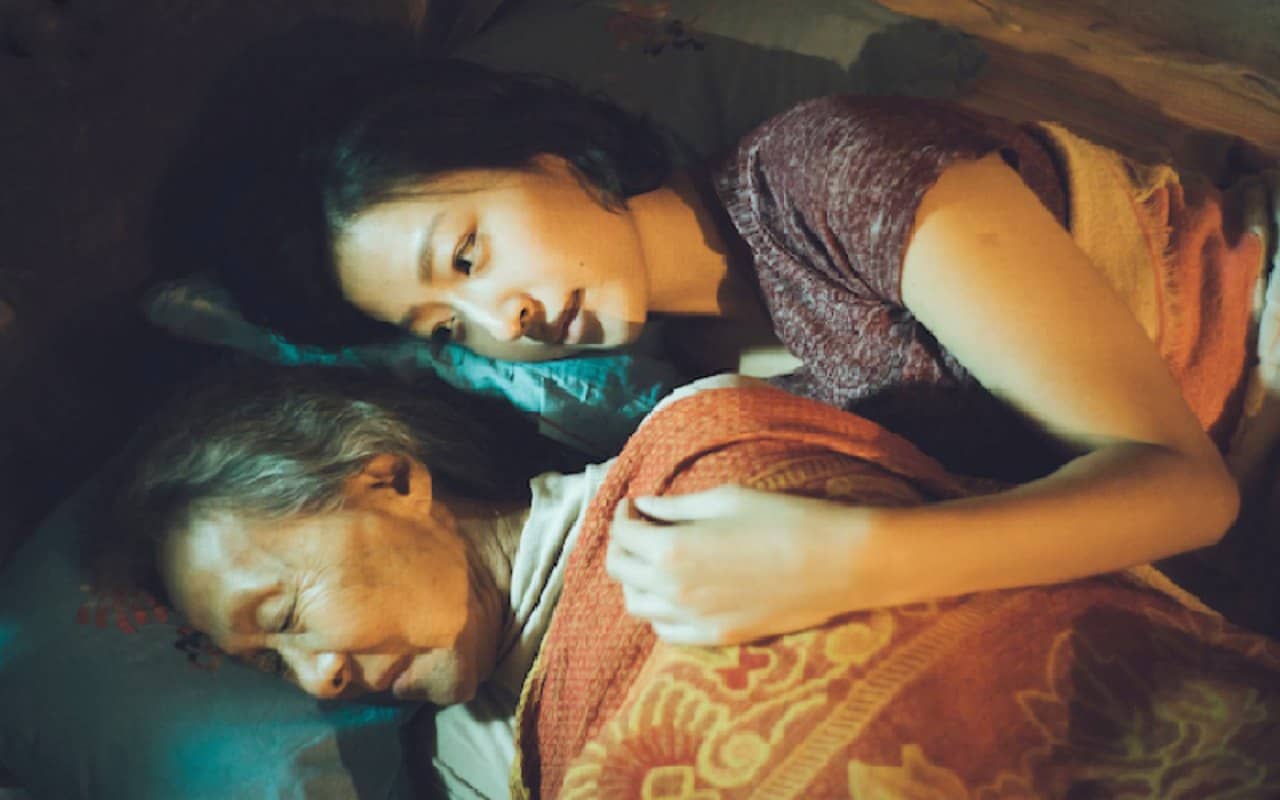 From patriotic to banned – these are the Chinese releases that moviegoers have been talking about this year.
With the year's end in sight, it is time to look back at what 2017 has brought, and cinema is undoubtedly one of the good things worth remembering about 2017.
Whether you fancy action, comedy, or drama, there are certain Chinese films that were released in 2017 that are must-sees for both movie-lovers and China watchers. Some of them are important to know about because they broke box office records, some are masterpieces with profound cultural meaning, others are simply entertaining – and then there are those that just fall in between.
Before 2017 ends, we list 9 Chinese releases of the year that you should go and watch if you haven't done so yet, just because they are worth it.

#1 Wolf Warriors II 战狼2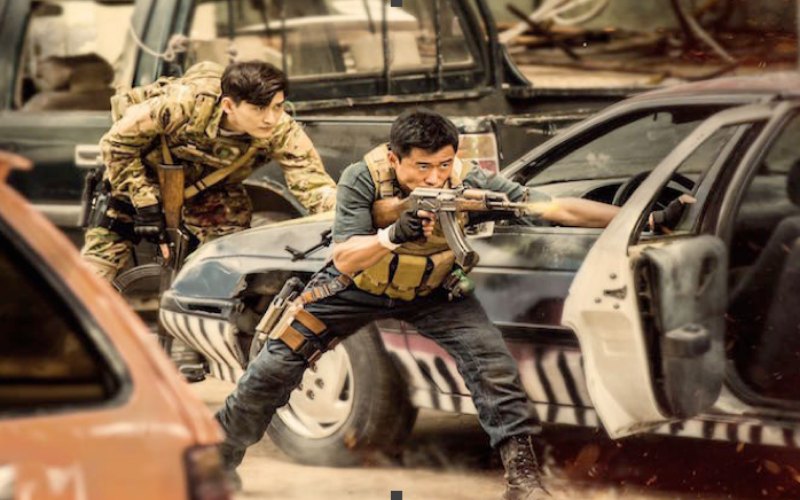 Even if you're not a fan of Chinese films, chances are high that you've heard of Wolf Warrior II for its staggering box office numbers. Released in July 2017, the action thriller became the top-grossing film of all time in China in only ten days time. It has grossed nearly 825 million USD so far.
Chinese action star Wu Jing directed the film and also plays the main character: a military hero of the People's Liberation Army who sets on avenging the capture of his lover in a disease-riddled and war-torn unnamed African nation where China has built hospitals and provided factory jobs for the locals. As if that weren't enough, the bad guys that are fought by this unstoppable hero – to save and protect innocent civilians – are revolutionaries and Western mercenaries.
Whether you like the politics of Wolf Warrior II or not, this film is relevant for multiple reasons. Besides its record-breaking box office numbers, it was also chosen to represent China in the Oscar's best foreign film 2018 competition, which is uncommon for action movies. The film was also widely discussed as a work of nationalist propaganda.

#2 Duckweed 乘风破浪


Duckweed tells the sweet story of a champion racer who time-travels back to the late 90s, meeting his estranged father and never-seen mother and sets out on a comical adventure with them.
Besides displaying a touching father-son 'bromance' and featuring witty plot twists, Duckweed vividly portrays some yesteryear scenes in a small town near Shanghai in 1990s China; a pre-mobile phone era where petty gang members carried beepers as talismans of power. Some features of this film might remind you of Back to the Future.
Directed by the talented blogger/author/entrepreneur/car-racer Han Han and starring some of the most well-known actors and actresses in China such as Deng Chao, Zhao Liying, and Eddie Peng, this easy-going and nostalgic comedy became a holiday hit in China during Chinese Spring Festival in early 2017. With the refined acting and well-written storyline, this time-traveling film presents a coming-of-age tale that is worth your laughter (and tears).

#3 Have A Nice Day 大世界


As the very first Chinese animation film that was nominated for a Golden Bear at the Berlin International Film Festival, Have A Nice Day is one of the very few Chinese films that stood out at the major international film award events this year.
The film is set in suburban China, where a chauffeur steals a large amount of money from a local gangster to help his girlfriend fix a failed plastic surgery operation. Later on, this turns into a bloody conflict involving several people from diverse backgrounds with different personal motives.
Despite the fact that Have A Nice Day premiered at the Berlin Film Festival earlier this year and has since been released in multiple countries, this animated dark comedy still has not been officially released in mainland China yet.
The film was also withdrawn from a film festival in France in June of this year because of "official pressures." The 77-minutes animation was allegedly blocked after not passing China's film censorship.
Although the director Liu Jian claimed his work has nothing to do with politics but is just focused on people's desires and fates, the brilliantly ironic and cynical way Have A Nice Day portrays its characters, their lifestyles, and the landscape of contemporary China, with dark humor script and sharp dialogs which were bound to touch a nerve.

#4 The Founding of an Army 建军大业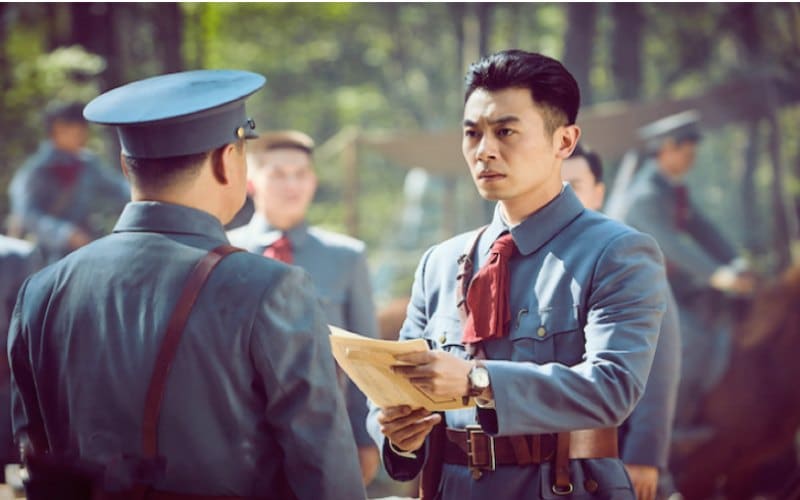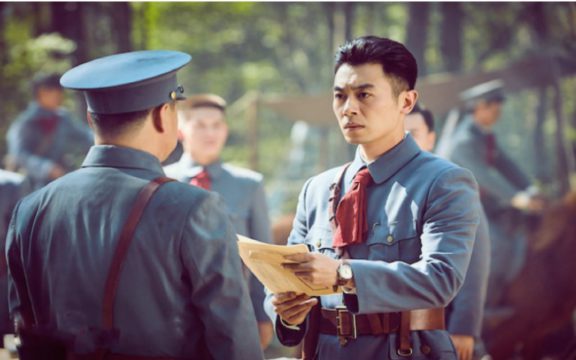 With its all-star cast and glorious depiction of the early history of the Communist Party of China, The Founding of an Army is the third Chinese nationalist film produced by the state-owned China Film Group Corporation, following The Founding of a Republic (2009) and The Founding of a Party (2011).
To commemorate the ninetieth anniversary of the Chinese People's Liberation Army's establishment, The Founding of an Army recaps moments of Mao Zedong, Zhou Enlai, Zhu De, and other founding fathers of China who fought against the KMT-led government during the Chinese Civil War.
Despite all of these factors, this government-backed propaganda film struggled hard for both box office numbers and media attention. Unfortunately for this film, it coincided with the other patriotic work Wolf Warrior II during the same screening period in the summer. This history-based war film was also criticised for casting a lot Chinese teenage idols and popular young actors who arguably did not have the adequate acting skills to play those military leaders in the movie.

#5 Paths of the Soul 冈仁波齐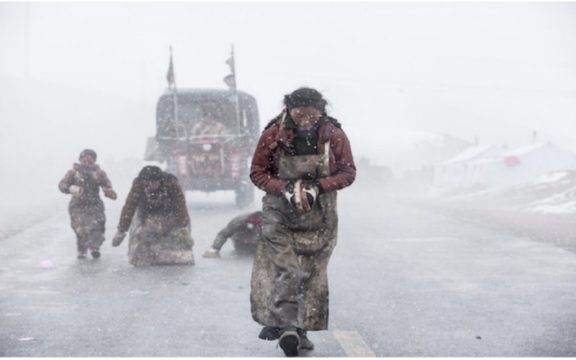 Paths of the Soul is directed by Yang Zhang, whose film Shower received high critic ratings in 1999. This film, Paths of the Soul, first premiered back in 2015 at the Toronto International Film Festival, and it took this film two years to make it onto cinemas in mainland China.
This documentary-drama film blurs the lines between cinematography and photography as it captures the devout and daunting undertaking journey of a group of Tibetan villagers who make a 1,200-kilometer pilgrimage to Lhasa, the holy city of Tibetan Buddhism.
During this over-10-months travel to Lhasa, the changes of seasons and landscapes not only show the distance and time span, but also every obstacle these pilgrims face; natural disasters, financial problems, and internal quarrels.
Paths of the Soul touches the potentially sensitive issue of minority ethnicities in China and their religion. This focus is also rather unpopular on the mainstream Chinese film market, and all actors starring in the film are generally unknown to the majority of Chinese audiences — they are all Tibetans while some of them weren't even actors before starring in this movie.
Despite all odds, to the surprise of many, Paths of the Soul has successfully grossed over 14.9 million USD and became one of the very few independent productions that was able to make over 100 million RMB box office in China. Perhaps it is this movie's ability to trigger viewers to think about the smaller and bigger questions of life that has turned it into an unexpected success.

#6 Never Say Die 羞羞的铁拳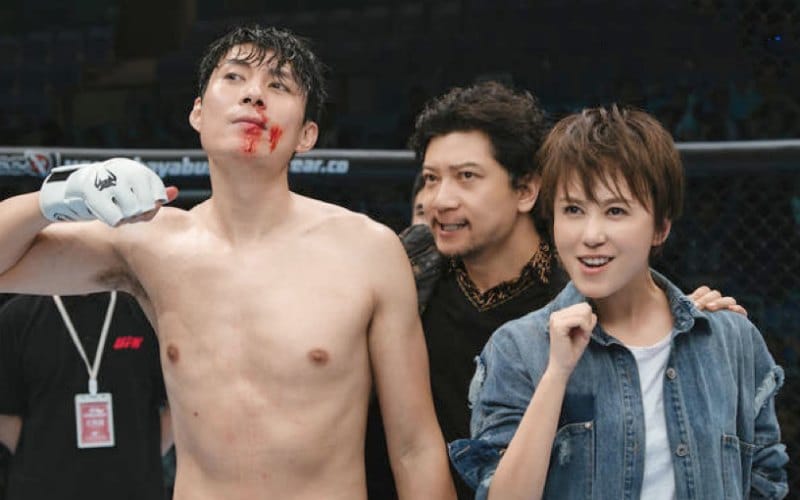 Never Say Die revolves around the story of a male boxer swapping bodies with a female reporter who exposed his bribes, after which they have to help each other to win the UFC championship.
The plot of soul-exchanging may already be a cliche, but this fantasy comedy still managed to dominate the Golden Week holiday box offices and has grossed over 325 million USD so far, coming along as the second big Chinese film box office success of 2017 following Wolf Warrior II, while becoming the highest-grossing comedy in China ever.
Without any big-name cast or large production, Never Say Die uses an easy-going plot and commonly-understood jokes to catch the Chinese audience. And this may signal that the lower-cost Chinese folk comedies are heading in a new direction.

#7 Twenty Two 二十二


Twenty Two is the title of this documentary and refers to the number of Chinese WWII 'comfort women' who are still alive and willing to share their story with the public.
After nearly a century, this documentary focuses on the voices of these 22 women during the last stage of their lives, revisiting the traumas they experienced during the Second Sino-Japanese War (1937-1945).
The documentary shows how these brave and strong elder women talk about their history, perspectives on life, sufferings, and how they found personal happiness despite all hardships. Unlike most film and television works in China relating to Sino-Japanese War, the heart of Twenty Two doesn't seem to lie in narrow nationalistic purposes; instead, it succeeds in letting the general public know and understand this specific group of war victims, permanently preserving a crucial part of war history.

#8 Brotherhood of Blades II: The Infernal Battlefield 绣春刀II修罗战场


It can't be compared to the classic Crouching Tiger, Hidden Dragon, but Brotherhood of Blades II: The Infernal Battlefield is definitely the only Chinese wuxia film in 2017 that was able to do well in the box-offices while also earning great critic reviews.
The film is set in the late Ming Dynasty, when minors and weaklings occupied the throne; neglecting their duties, relying on power-hungry palace eunuchs, and isolating themselves from government ministers.
Shen Lian is an elite guard of the palace who gets framed for treason. In order to prove his innocence, he seeks the truth behind this conspiracy together with a mysterious artist.
Brotherhood of Blades II features a mix of amazing martial arts, beautiful scenery, exquisite costume design, and tasteful drama, all the while carrying a sociopolitical undertone. Through the furious and thrilling martial arts extravaganza, this wuxia sequel presents the audience with the styles and lives, the fate and determination, and the toughness and loyalty of the fighters within Chinese tradition.

#9 Love Education 相爱相亲


This sensitive generational drama starts with the 60-year-old Hui Ying deciding to move her father's grave from his hometown to a place beside her mother's grave in the city.
However, the first wife of Hui Ying's father, who has looked after the grave for years, doesn't approve of her decision. When Hui's journalist daughter Wei Wei gets involved, the disagreement ends up becoming a problem for the whole town community.
Love Education is a work that touches upon issues of generational gaps, love, and womanhood in modern-day China. Throughout the grave-moving issue, the film highlights contemporary Chinese family values and shows how women at 30, 60, 90 years old see and learn to deal with the relationships and bonds between mother-daughter, husband-wife, and grandmother-daughter while facing different hardships in their professional and personal lives at their various life stages.
Filled with sophisticated irony and wisdom regarding the topic of love, Love Education is a pleasant and innocuous highbrow lifetime drama. When it opened in the first week of November in China, the film scored a rare 8.6 points on Douban, the biggest Chinese website for film, music, and book reviews, becoming the highest-rated Chinese film in 2017.
Hong Kong Police Find Head of Murdered Model Abby Choi in Soup Pot
"Reality is more gruesome than fiction," some commenters wrote on Weibo, where the Abby Choi murder case has drawn wide attention.
The gruesome murder of the 28-year-old Hong Kong socialite and model Cai Tianfeng (蔡天鳳), better known as Abby Choi, has been all the talk on Chinese social media this week.
The Hong Kong influencer went missing on Tuesday. Just a week ago, Choi was featured on the cover of the magazine L'Officiel Monaco.
On Saturday, South China Morning Post and Hong Kong Free Press reported that Choi's partial remains, including her dismembered legs, were found cooked and stored inside the freezer at a village house and that four people had been arrested for murder.
The village house at Lung Mei Tsuen in Tai Po was allegedly set up as a "butchery site" equipped with a choppers, hammer, an electric saw and a meat grinder that had been used to mince human flesh.
Choi was entangled in a financial dispute with her ex-husband's family over luxury property in Hong Kong's Kadoori Hill. The persons arrested in relation to her murder are her ex-husband named Alex Kwong, his elder brother, his mother and his father, who reportedly is a retired police officer.
Abby Choi and Alex Kwong had two children together, a daughter and a son.
Cho was last seen in Fo Chun Road in Tai Po on Tuesday afternoon. CCTV footage captured her before she went missing. Choi was supposed to pick her daughter up on Tuesday together with Kwong's elder brother, who drove her. She was reported missing after she did not show up to collect her daughter.
While earlier media articles reported that some of Choi's remains had still not been found, news came out on Sunday that the decapitated head had been found in a soup pot. Seeing over 300 million views, the topic went trending on Weibo (#蔡天凤头颅在一大汤煲中找到#), where many people have closely been following the latest developments in the case. Later on Sunday night, the topic hashtag was taken offline.
Local police disclosed that the head remained "intact" although it is believed that someone tried to "smash" it. Some of Choi's ribs were also found.
"Reality is more gruelsome than fiction," some top comments said. "What a terrifying family," others wrote, calling them "inhuman" and "devilish."
Another topic related to the case also went trending on Sunday, namely that Choi's ex-husband and his family allegedly had been planning the murder for a month (#蔡天凤前夫家1个月前开始布局#, 180 million views).
Some Weibo bloggers said the case reminded them of another well-known and gruesome Hong Kong murder case, namely the 2013 murder of Glory Chau and Moon Siu. At age 63, the couple was murdered by their own 28-year-old son Henry Chau Hoi-leung and his friend. After killing them, the two chopped up Chau's and Siu's bodies and cooked their remains and stored them inside the refrigerator. The 2022 crime film The Sparring Partner (正義迴廊) was based on this story.
About the Kwong family, some Weibo users write: "Too bad that Hong Kong law does not have the death penalty." Capital punishment in Hong Kong was formally abolished in 1993.
By Manya Koetse 
Get the story behind the hashtag. Subscribe to What's on Weibo here to receive our newsletter and get access to our latest articles:
Spotted a mistake or want to add something? Please let us know in comments below or email us. First-time commenters, please be patient – we will have to manually approve your comment before it appears.
©2023 Whatsonweibo. All rights reserved. Do not reproduce our content without permission – you can contact us at info@whatsonweibo.com.
South Korean Actor Yoo Ah-in Dropped as Brand Ambassador in China after Propofol Scandal
The current drug scandal involving Yoo Ah-in also has consequences for the South Korean actor's activities in China.
The South Korean actor Yoo Ah-in (刘亚仁) has become a trending topic on Chinese social media for getting caught up in a drugs scandal in his home country.
Yoo Ah-in (1986) is an award-winning actor who is known for starring in various well-known dramas and renowned movies, such as Voice of Silence, Burning, and Hellbound.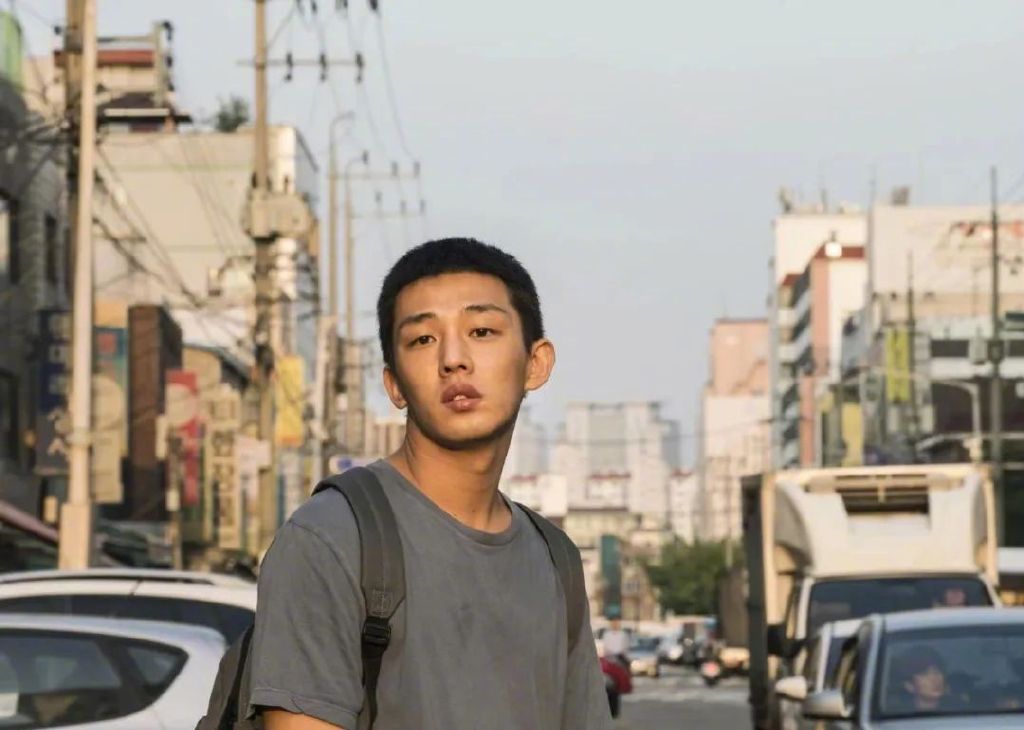 Yoo is currently being investigated for alleged illegal, habitual use of the anesthetic drug propofol and has been banned from overseas travel.
On Thursday, the hashtag "Yoo Ah-in Admits to Using Drugs" (#刘亚仁确认吸毒#) received over 310 million views on Weibo, where several accounts reported that Yoo allegedly started using propofol in 2021.
Yoo issued a statement via his management, saying he is cooperating with the police in the investigation. He also apologized for causing concern among his fans and followers.
The drug scandal also has consequences for the actor's activities in China. Liu was the brand ambassador for the Chinese men's clothing brand Croquis (速写), but Croquis immediately removed him as their representative after the scandal.
Croquis issued a statement saying the company has been closely following the latest developments regarding the investigation into the actor's alleged drugs use, and stated that they have "zero tolerance" when it comes to drug use and therefore would temporarily take all content offline in which Yoo represents their brand.
South Korean media reported on Feb. 9 that Yoo is among a group of 51 people that is part of an illegal drug use investigation initiated by the Food and Drug Administration, which found that Yoo went doctor hopping and "hospital shopping" to obtain multiple prescriptions.
Propofol is a sedative that is widely used by anesthetists for the induction and maintenance of general anesthesia and for long-term sedation. Over recent years, the abuse of propofol in South Korea has been getting more media attention.
Although propofol is classified as a controlled substance in South Korea since 2011, the recreational use of the drugs has been a problem and various celebrities have previously been charged for illegally using the drugs.
On Weibo, some people say that there indeed should be "zero tolerance" for drug abuse among celebrities and artists, but there are also those who think Yoo Ah-in's drug abuse is a result of his alleged (mental) health problems, and that he needs help instead of punishment.
By Manya Koetse 
Get the story behind the hashtag. Subscribe to What's on Weibo here to receive our newsletter and get access to our latest articles:
Spotted a mistake or want to add something? Please let us know in comments below or email us. First-time commenters, please be patient – we will have to manually approve your comment before it appears.
©2023 Whatsonweibo. All rights reserved. Do not reproduce our content without permission – you can contact us at info@whatsonweibo.com.