Another Gala, Another Controversy: 2021 Spring Festival Gala Draws Criticism for Gendered Jokes
Many felt the Gala's comic sketches were insensitive to Chinese women and singles.
The 2021 Spring Festival Gala was held on Thursday on the night of Chinese New Year's Eve. The annual Spring Festival Gala, arranged and produced by the state broadcaster CCTV, is one of the world's most-watched TV shows.
Although watching the Gala together with family members has become an annual tradition for Chinese families for several decades already, the show's comic sketches and skits – often the highlights of the show – are becoming increasingly controversial and less popular in recent years.
In earlier decades, the xiaopin (comic sketch) was the best-received type of performance of the Gala for evoking laughter among the audiences. The various xiaopin shows are filled with puns, funny lines, and plot twists to entertain the viewers.1
Over recent years, these comic acts performed during the Spring Festival Gala have come to center more on social issues such as environmental protection, corruption, social morals, migrant workers, and family affairs – including those concerning love and marriage. Many of the performances in this year's Gala followed a 'happy beginning with sad endings' plot, conveying more sophisticated messages and values that many viewers did not appreciate.
These seemingly changing undertones are also a reason why younger generations often say they prefer spending time online instead of watching the Gala. Some young people say they feel the Spring Festival Gala is losing the real "Spring Festival atmosphere" ("年味").
By now, the Gala is increasingly known for triggering controversy online.
In 2015, the Gala was criticized for being misogynistic. One of the sketches titled "Goddesses and Tomboys" ("女神和女汉子") marked a contrast between an 'iron woman' or 'tomboy' (女汉子) and a 'goddess' (女神) by depicting the first as a single chubby woman and the second as a succesful slim model, which critics deemed to be stereotypical and sexist. The same show also drew criticism for depicting 'leftover women,' unmarried women over 30, as unwanted and second-hand goods.
In 2017, another controversial sketch titled "Permanent True Love" ("真情永驻") seemed to convey that women have an obligation to reproduce. The featuring female character voluntarily asked to divorce her husband after she had a miscarriage, out of consideration for his supposed right to offspring.
In 2018, a comedy sketch titled "Share the Same Joy and Happiness" ("同喜同乐"), which included an actress wearing blackface, struck the wrong note with many social media users, who deemed it 'inappropriate', 'offensive', and 'racist.'
This year, the Gala also was not without controversies. One sketch titled "Happiness towards Spring" ("开往春天的幸福") was meant to emphasize the love between couples but drew criticism for the sexist jokes it contained. One of the male characters in the scene compared his ex-wife to an ugly villain when she does not wear make-up saying: "Have you seen her take off her makeup?No brows! Once we ate together face to face, and she held a pair of chopsticks, with the light flashing, and I thought she was Voldemort."
Similar jokes and puns reappeared several times. Many viewers criticized the exaggerated banter over women transforming once their make-up is removed, with some commenting: "These lines are delivering a simple message that women with makeup are pretty, while women without makeup are invariably ugly and sloppy."
Another skit titled "Urged to Get Married Every Holiday" ("每逢佳节被催婚") attracted online attention as well for containing lines like "My daughter is already 28 yet still has no boyfriend" and for referring to unmarried people as "Single Dogs" (单身狗) – a term that initially appeared in 2011 as a buzzword filled with self-mockery before the term developed a strong negative connotation.
Bloggers and web users expressed that the use of these kinds of insensitive terms in the Gala made them feel uncomfortable, only adding to the anxiety and self-loathing they already feel in a time of major social pressure.
"I have been urged to get married countless times by my relatives these days already, do I still also have to be insulted in this skit, too?" some Weibo users said, with others wondering if there was "something wrong" with the director of the show for embarrassing unmarried people like this.
Over recent years, there are more online discussions regarding the pressure faced by women to get married and how women (and their appearance) are portrayed in the media. There is a growing public awareness about gender discrimination and inequality, with campaigns on women's rights also being highlighted by Chinese official media. The media's stigmatization and stereotyping of women are topics that are now more often challenged and questioned on Chinese social media.
Although many female web users spoke out against the misrepresentation and distortion of female roles in the Gala, there were also commenters who advocated a more lighthearted approach, writing things such as: "Don't overreact, these gendered jokes only serve a theatrical purpose." Others argue that people are only looking for the negative messages in sketches that are meant to be positive, with one Weibo user wondering about all the controversy: "Are we even watching the same Gala?!"
The diverse discussions regarding the Gala and how it represents gender roles do not stand by themselves – they are a signal of a bigger movement questioning the representation of gender roles in Chinese popular culture. Since these discussions won't die out any time soon, we can expect more of these controversies to surface again in the Galas to come.
Want to know more about the Gala? What's on Weibo did a liveblog, check it out here.
By Vivian Wang
Follow @whatsonweibo
Edited for clarity by Manya Koetse
References
1 Liu, Ji. 2010. "Ambivalent Laughter: Comic Sketches in CCTV's Spring Festival Eve Gala." Journal of Modern Literature in Chinese, 10(1), 103-12.
Spotted a mistake or want to add something? Please let us know in comments below or email us. First-time commenters, please be patient – we will have to manually approve your comment before it appears.
©2021 Whatsonweibo. All rights reserved. Do not reproduce our content without permission – you can contact us at info@whatsonweibo.com.
Hong Kong Police Find Head of Murdered Model Abby Choi in Soup Pot
"Reality is more gruesome than fiction," some commenters wrote on Weibo, where the Abby Choi murder case has drawn wide attention.
The gruesome murder of the 28-year-old Hong Kong socialite and model Cai Tianfeng (蔡天鳳), better known as Abby Choi, has been all the talk on Chinese social media this week.
The Hong Kong influencer went missing on Tuesday. Just a week ago, Choi was featured on the cover of the magazine L'Officiel Monaco.
On Saturday, South China Morning Post and Hong Kong Free Press reported that Choi's partial remains, including her dismembered legs, were found cooked and stored inside the freezer at a village house and that four people had been arrested for murder.
The village house at Lung Mei Tsuen in Tai Po was allegedly set up as a "butchery site" equipped with a choppers, hammer, an electric saw and a meat grinder that had been used to mince human flesh.
Choi was entangled in a financial dispute with her ex-husband's family over luxury property in Hong Kong's Kadoori Hill. The persons arrested in relation to her murder are her ex-husband named Alex Kwong, his elder brother, his mother and his father, who reportedly is a retired police officer.
Abby Choi and Alex Kwong had two children together, a daughter and a son.
Cho was last seen in Fo Chun Road in Tai Po on Tuesday afternoon. CCTV footage captured her before she went missing. Choi was supposed to pick her daughter up on Tuesday together with Kwong's elder brother, who drove her. She was reported missing after she did not show up to collect her daughter.
While earlier media articles reported that some of Choi's remains had still not been found, news came out on Sunday that the decapitated head had been found in a soup pot. Seeing over 300 million views, the topic went trending on Weibo (#蔡天凤头颅在一大汤煲中找到#), where many people have closely been following the latest developments in the case. Later on Sunday night, the topic hashtag was taken offline.
Local police disclosed that the head remained "intact" although it is believed that someone tried to "smash" it. Some of Choi's ribs were also found.
"Reality is more gruelsome than fiction," some top comments said. "What a terrifying family," others wrote, calling them "inhuman" and "devilish."
Another topic related to the case also went trending on Sunday, namely that Choi's ex-husband and his family allegedly had been planning the murder for a month (#蔡天凤前夫家1个月前开始布局#, 180 million views).
Some Weibo bloggers said the case reminded them of another well-known and gruesome Hong Kong murder case, namely the 2013 murder of Glory Chau and Moon Siu. At age 63, the couple was murdered by their own 28-year-old son Henry Chau Hoi-leung and his friend. After killing them, the two chopped up Chau's and Siu's bodies and cooked their remains and stored them inside the refrigerator. The 2022 crime film The Sparring Partner (正義迴廊) was based on this story.
About the Kwong family, some Weibo users write: "Too bad that Hong Kong law does not have the death penalty." Capital punishment in Hong Kong was formally abolished in 1993.
By Manya Koetse 
Get the story behind the hashtag. Subscribe to What's on Weibo here to receive our newsletter and get access to our latest articles:
Spotted a mistake or want to add something? Please let us know in comments below or email us. First-time commenters, please be patient – we will have to manually approve your comment before it appears.
©2023 Whatsonweibo. All rights reserved. Do not reproduce our content without permission – you can contact us at info@whatsonweibo.com.
South Korean Actor Yoo Ah-in Dropped as Brand Ambassador in China after Propofol Scandal
The current drug scandal involving Yoo Ah-in also has consequences for the South Korean actor's activities in China.
The South Korean actor Yoo Ah-in (刘亚仁) has become a trending topic on Chinese social media for getting caught up in a drugs scandal in his home country.
Yoo Ah-in (1986) is an award-winning actor who is known for starring in various well-known dramas and renowned movies, such as Voice of Silence, Burning, and Hellbound.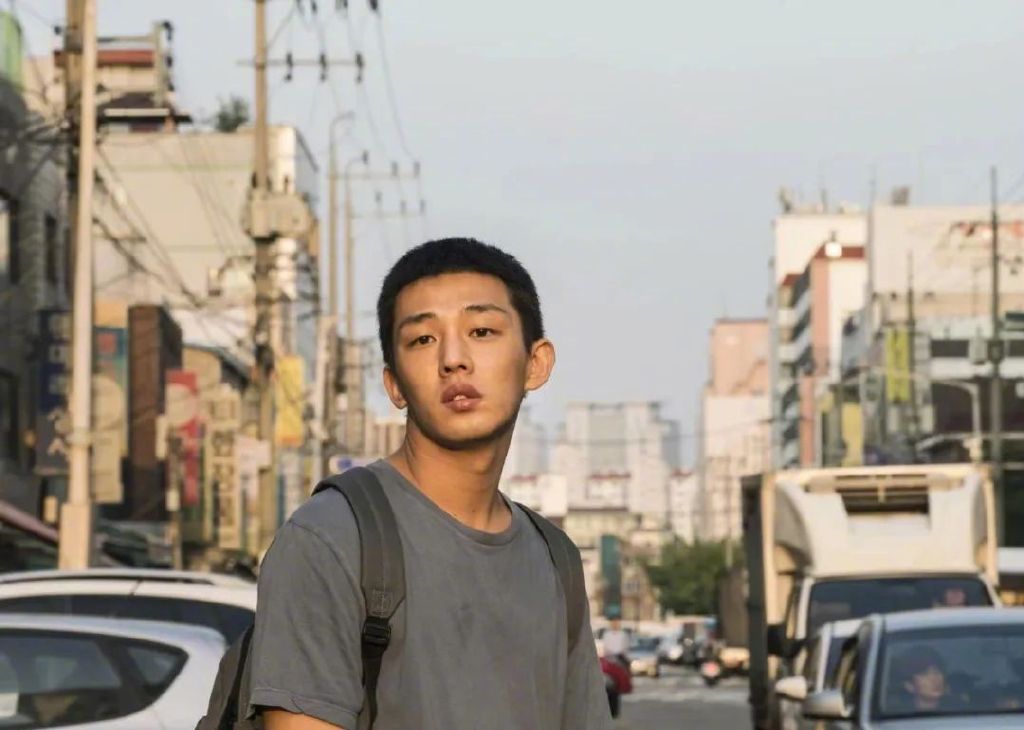 Yoo is currently being investigated for alleged illegal, habitual use of the anesthetic drug propofol and has been banned from overseas travel.
On Thursday, the hashtag "Yoo Ah-in Admits to Using Drugs" (#刘亚仁确认吸毒#) received over 310 million views on Weibo, where several accounts reported that Yoo allegedly started using propofol in 2021.
Yoo issued a statement via his management, saying he is cooperating with the police in the investigation. He also apologized for causing concern among his fans and followers.
The drug scandal also has consequences for the actor's activities in China. Liu was the brand ambassador for the Chinese men's clothing brand Croquis (速写), but Croquis immediately removed him as their representative after the scandal.
Croquis issued a statement saying the company has been closely following the latest developments regarding the investigation into the actor's alleged drugs use, and stated that they have "zero tolerance" when it comes to drug use and therefore would temporarily take all content offline in which Yoo represents their brand.
South Korean media reported on Feb. 9 that Yoo is among a group of 51 people that is part of an illegal drug use investigation initiated by the Food and Drug Administration, which found that Yoo went doctor hopping and "hospital shopping" to obtain multiple prescriptions.
Propofol is a sedative that is widely used by anesthetists for the induction and maintenance of general anesthesia and for long-term sedation. Over recent years, the abuse of propofol in South Korea has been getting more media attention.
Although propofol is classified as a controlled substance in South Korea since 2011, the recreational use of the drugs has been a problem and various celebrities have previously been charged for illegally using the drugs.
On Weibo, some people say that there indeed should be "zero tolerance" for drug abuse among celebrities and artists, but there are also those who think Yoo Ah-in's drug abuse is a result of his alleged (mental) health problems, and that he needs help instead of punishment.
By Manya Koetse 
Get the story behind the hashtag. Subscribe to What's on Weibo here to receive our newsletter and get access to our latest articles:
Spotted a mistake or want to add something? Please let us know in comments below or email us. First-time commenters, please be patient – we will have to manually approve your comment before it appears.
©2023 Whatsonweibo. All rights reserved. Do not reproduce our content without permission – you can contact us at info@whatsonweibo.com.