Behind the 540 Dancing Robots: Meet Alpha 1S
The dancing robots were the stars of the night at the CCTV Spring Festival Gala this year. Singer Sun Nan performed with a total of 540 robots at the Guangzhou Gala venue. This is the story behind the act; meet China's first humanoid robot Alpha 1S.
Dancing robots were the stars of the night at the CCTV Spring Festival Gala this year. Singer Sun Nan performed with a total of 540 robots at the Guangzhou Gala venue. Read about the background of the act and meet China's first humanoid robot Alpha 1S.
The Alpha 1S became famous overnight after its impressive performance at the   CCTV Gala. It was a case of "ten years of practice for one minute on stage" ("台上一分钟,台下十年功"), says the Tech reporter at China's news platform Tencent. They spoke with the technical staff behind the robots after the Gala. Chinese Mandopop singer Sun Nan (孙楠) sang the song "Going to the Top" (冲向巅峰) as 540 robots were dancing around him, all doing exact same movements at the exact same time.
Meet Alpha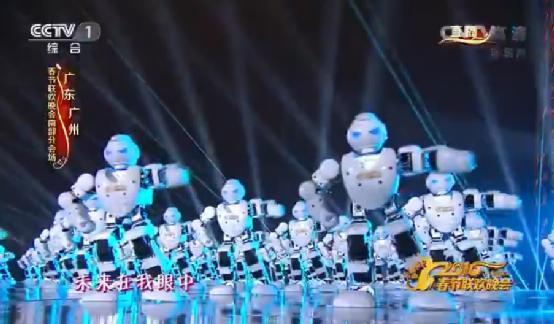 The robot is China's first humanoid smart robot. It belongs to the Alpha robot family (阿尔法家族) and carries the name Alpha 1S. It is a truly made-in-China product, developed by Chinese tech experts and locally produced. The creators of Alpha 1S, Chinese company UBTech (圳市优必选科技有限公司) spent five years and over 50 million RMB (7.6 million US$) to produce their star robot, designed for families. In many respects, Alpha 1S is a pioneering work, especially when it comes to the patented computer system at its core. According to Tencent, its technique "surpasses that of American, European, Japanese and Korean robots."
One of the reasons why Alpha has such good dancing skills is because it has 16 different joints, giving the robot the freedom to move like a human.
His eyes are flickering blue-ray LEDs with sensors. On the evening of the Gala performance, all robots were numbered so that technical staff could control the twinkling of the eyes in every single robot.
The robot's software is compatible with both Android and IOS mobile systems, and can also be linked to a computer. Users can edit the robot's programme themselves, which is also possible for people with little knowledge of robots or programming. Even more awesome: you can preview the robot's movements in a 3D visualisation on the computer, making it easy to edit and change its movements after seeing them on screen. With the Alpha app, it is also possible for owners to programme movements by playing around with their robot; it will then remember the movement sequence. This means you can let the robot dance in whatever way you want (- we cannot get over how cool this is).
The Gala performance
On the night of the Spring Gala, a total of 540 Alpha robots were lined up in a military square-shaped formation, standing in four groups of 9 x 15 robots. The technical staff had programmed the robots with 12 sets of dance steps, all of its movements in line with the rhythm of Sun Nan's "Going to the Top" and completely in-sync – a Guinness Record.
According to Tencent, Alpha 1S was only invited to take part in the Spring Gala one month before Chinese New Year, letting the technical staff, a team of 36 experts, work day and night for an impeccable Gala performance.
In order for the performance to go smoothly, the staff also had to deal with two problems. The first was that the robot originally could only have a maximum distance of 50 meter to the control desk. This distance needed to be bigger for the great Gala venue, for which experts changed the transmitter, making it possible to control the 540 robots within a range of 5000 meter.
Another risk was that colliding robots would result in a possibly disastrous domino effect. But for the camera to properly capture the perfect formation of robots, they still had to be lined up near to each other. The LED lights in the robot's eyes with sensor were thus programmed to be ultrasensitive to distance and to stay within a 0.6 m x 0.6 m distance.
Every millisecond of the performance was tested in great detail and practised over and over again to make sure nothing could go wrong on Sunday night, February 6th, during the live show of the Gala.
China's future
Alpha 1S is China's first programmable, interactive and affordable robot meant for family entertainment. The features of Alpha 1S are promising and show that much more will be possible in the near future. Alpha's brother Alpha 2 will be less affordable (around 8000 US$), but can already do much more than dancing; this robot can act as a tutor, translation, personal assistant and help doing household tasks.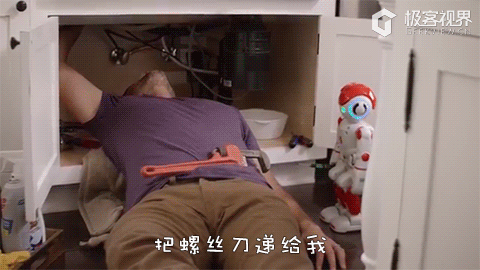 Weibo netizens praised the robots' Gala performance. One Weibo netizen says that her boss bought the CCTV Gala robot, and that all people in the office put their work down to see the robot dance along to 'Gangnam Style'.
The Alpha 1S can be bought online. On Taobao, the robot is sold for around 3000 RMB (±450 US$)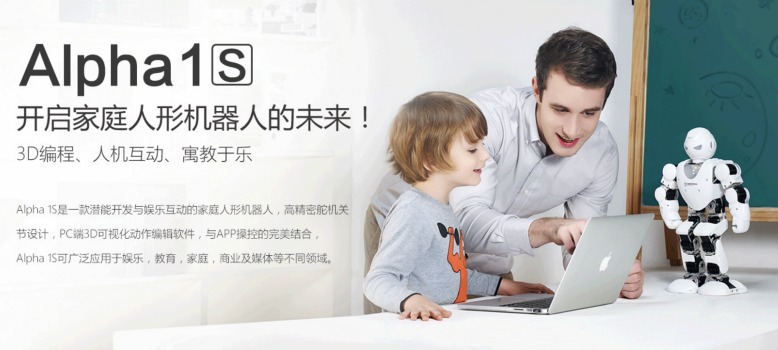 On a side note: remarkably, the multiple promotion campaigns for the made-in-China robot does not feature Chinese-looking models – making it seem like an American or European product.  
A woman named Sima comments on Weibo: "What interested most about the CCTV Gala were the robots dancing together with the drones on Sun Nan's song. It was such a novelty – this is China's future!"
– By Manya Koetse
Follow @WhatsOnWeibo
Images via CCTV screenshots by Whatsonweibo.com and Tencent
Gifs via http://www.wanhuajing.com/d84556
©2016 Whatsonweibo. All rights reserved. Do not reproduce our content without permission – you can contact us at info@whatsonweibo.com.
Cybersecurity Experts Warn: Flicking the V-Sign in Photos Could Give Away Your Fingerprint Data
V-sign selfie pictures could disclose personal information about your fingerprints, security experts warn.
Our cameras are getting better, but that's not always a good thing. Chinese internet security experts warn that peace sign photos could potentially be abused to collect fingerprint data.
The 2019 China Cybersecurity Week was held in Shanghai this week, and made it to the top trending topics on Sina Weibo today.
The topic attracting the attention of millions of Chinese web users is not China's cybersecurity in general, but one that was discussed during the event, namely the potential privacy risks in making a V-sign on photos.
Chinese internet security experts at the conference warned that people are unaware that they could be giving away personal data information about their fingerprints when sharing photos of themselves making a peace sign.
If the side of the fingertips is facing the camera, and if there is not a lot of space in between the camera and the hand, it would potentially be possible to gather fingerprint data using photo enlargement tools and AI techniques.
The deputy director of the Shanghai Information Security Industry Association stated that photos displaying a fingertop-facing V-sign taken within 1,5 meter of the camera could potentially disclose 100% of one's fingerprint information, China Press reports.
Criminals could reconstruct fingerprint patterns of other people and abuse them in various means – basically wherever fingerprint information is used to confirm people's identities (e.g. biometric door locks or fingerprint payment scanning).
Besides not disclosing fingerprint information in photos posted online, experts also warn people not to leave fingerprint information at machines without confirming their purpose and legality.
Fingerprint scanning is used for a multitude of purposes in China. Foreigners who arrived in China since 2017 will also be familiar with the policy of collecting foreign passport holders' fingerprints upon their arrival in the PRC.
On Chinese social media, the topic "Making a V-Sign Could Leak Your Fingerprint Data" is one of the biggest being discussed today. On Weibo, the hashtag has gathered 200 million views at time of writing (#拍照比剪刀手会泄露指纹信息#).
Some commenters advise people on social media to make peace signs with the nail side of the fingers facing the camera. (That gesture, however, is deemed an offensive gesture in some nations.)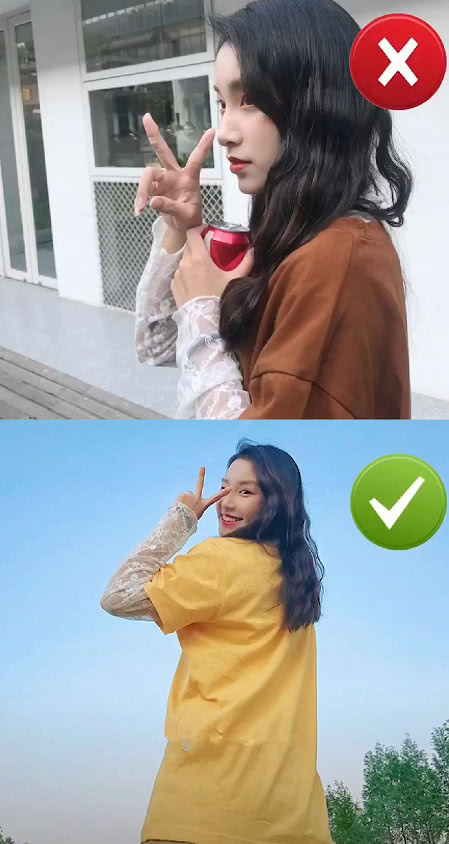 The V-sign is often used as a rather non-symbolic or cute gesture across in East Asia.
Although in many Western countries, the symbol is mostly known as the victory sign ("V for Victory") as used during World War II, it entered mainstream popular culture in Japan since the 1960s and spread to other Asian countries from there.
This Time article explains how the gesture appeared in Japanese manga in the late 1960s, one of them titled V is the Sign (Sain wa 'V' / サインはV).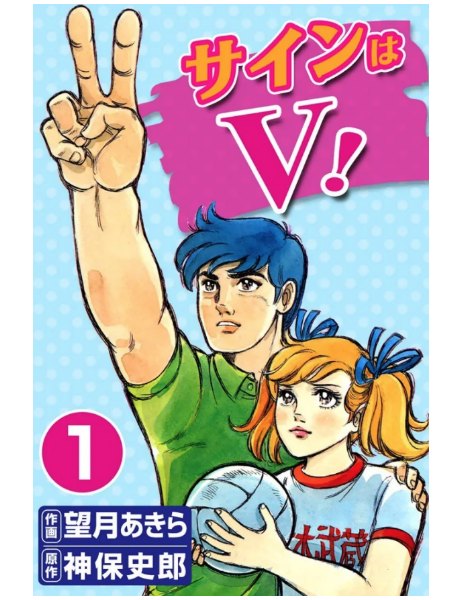 Amid the concerned Weibo users, some are not worried: "It's ok," one commenter writes: "Using a Beauty App smoothes out my skin anyway."
There are also many commenters who are confused about the news, wondering what advanced photo camera quality and AI technique might implicate for future privacy risks concerning face recognition data and iris scanning software ("Should we also close our eyes?").
Others offer a different solution to the unexpected V-sign issue: "Just flip the middle finger instead."
By Manya Koetse
Follow @whatsonweibo
The images used in the featured image on this page come from 追星娱乐说.
Spotted a mistake or want to add something? Please let us know in comments below or email us. Please note that your comment below will need to be manually approved if you're a first-time poster here.
©2019 Whatsonweibo. All rights reserved. Do not reproduce our content without permission – you can contact us at info@whatsonweibo.com
"Taobao Life": This Feature Shows How Much Money You've Spent on Taobao
Some users just found out they could've bought a house with the money they've spent on Taobao.
Over the past few days, a new Taobao feature that allows users to see how much money they have spent on the online shopping platform is flooding Chinese social media.
Taobao Marketplace is China's biggest online shopping platform. Owned by tech giant Alibaba, Taobao was launched in 2003 to facilitate consumer-to-consumer retail.
For many people, Taobao shopping has become part of their everyday life. Whether it is clothes, pet food, accessories, electronics, furniture – you name it, Taobao has it.
Because buying on Taobao is so easy, fast, and convenient, many online consumers lose track of how much they actually spent on the platform – especially if they have been using it for years already.
Thanks to "Taobao Life," users can now see the total amount of money spent on their account.
How to do it? First: go to Taobao settings and click the profile account as indicated below.
Then click the top icon that says "Achievement" (成就).
And here you find what you have spent in this account in total. On the left: the money spent, on the right: the amount of purchases.
Since I've used started using this Taobao account for the occasional clothes shopping since 2016, I've made 122 purchases, spending 7849 yuan ($1140) – a very reasonable amount compared to some other Taobao users, who are now finding out they could have practically bought an apartment with the money they have spent on Taobao.
This user, for example, found out they spent over half a million yuan on Taobao ($75,500).
This user below has spent over 1,1 million yuan on Taobao ($170,000).
Some people discuss all the things they could have bought with the money they have spent on Taobao over the years: "As soon as I saw the number, I wanted to cry," one Weibo user writes: "What have I done?!"
Another person, finding out they have spent 230,000 yuan on Taobao ($33,400), writes: "This can't be true! Surely this must be a mistake!?"
"If I wouldn't have spent all this money on Taobao, I would've been rich," others say.
The topic of Taobao's total spending amount has become so popular on Chinese social media this week, causing so much consternation, that Taobao posted a message on its Weibo account on July 27, writing: "We heard you guys couldn't sleep last night.."
Although many people are shocked to find out the money they've spent on Taobao, others console themselves with the thought that adding up everything they have spent on Taobao, they were actually 'rich' at some point in their lives.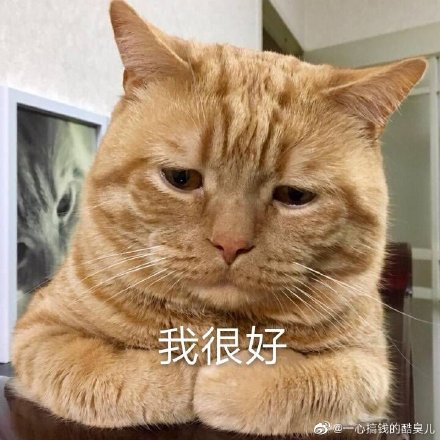 By Manya Koetse , with contributions from Miranda Barnes
Follow @whatsonweibo
Spotted a mistake or want to add something? Please let us know in comments below or email us. Please note that your comment below will need to be manually approved if you're a first-time poster here.
©2019 Whatsonweibo. All rights reserved. Do not reproduce our content without permission – you can contact us at info@whatsonweibo.com