Behind the 540 Dancing Robots: Meet Alpha 1S
The dancing robots were the stars of the night at the CCTV Spring Festival Gala this year. Singer Sun Nan performed with a total of 540 robots at the Guangzhou Gala venue. This is the story behind the act; meet China's first humanoid robot Alpha 1S.
Dancing robots were the stars of the night at the CCTV Spring Festival Gala this year. Singer Sun Nan performed with a total of 540 robots at the Guangzhou Gala venue. Read about the background of the act and meet China's first humanoid robot Alpha 1S.
The Alpha 1S became famous overnight after its impressive performance at the   CCTV Gala. It was a case of "ten years of practice for one minute on stage" ("台上一分钟,台下十年功"), says the Tech reporter at China's news platform Tencent. They spoke with the technical staff behind the robots after the Gala. Chinese Mandopop singer Sun Nan (孙楠) sang the song "Going to the Top" (冲向巅峰) as 540 robots were dancing around him, all doing exact same movements at the exact same time.
Meet Alpha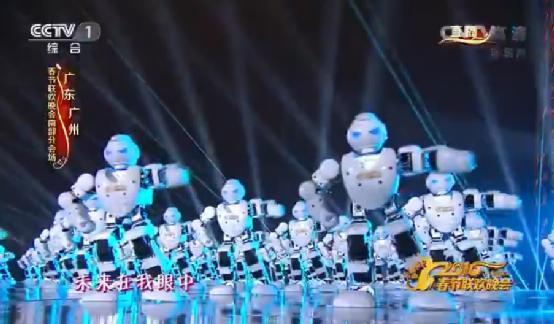 The robot is China's first humanoid smart robot. It belongs to the Alpha robot family (阿尔法家族) and carries the name Alpha 1S. It is a truly made-in-China product, developed by Chinese tech experts and locally produced. The creators of Alpha 1S, Chinese company UBTech (圳市优必选科技有限公司) spent five years and over 50 million RMB (7.6 million US$) to produce their star robot, designed for families. In many respects, Alpha 1S is a pioneering work, especially when it comes to the patented computer system at its core. According to Tencent, its technique "surpasses that of American, European, Japanese and Korean robots."
One of the reasons why Alpha has such good dancing skills is because it has 16 different joints, giving the robot the freedom to move like a human.
His eyes are flickering blue-ray LEDs with sensors. On the evening of the Gala performance, all robots were numbered so that technical staff could control the twinkling of the eyes in every single robot.
The robot's software is compatible with both Android and IOS mobile systems, and can also be linked to a computer. Users can edit the robot's programme themselves, which is also possible for people with little knowledge of robots or programming. Even more awesome: you can preview the robot's movements in a 3D visualisation on the computer, making it easy to edit and change its movements after seeing them on screen. With the Alpha app, it is also possible for owners to programme movements by playing around with their robot; it will then remember the movement sequence. This means you can let the robot dance in whatever way you want (- we cannot get over how cool this is).
The Gala performance
On the night of the Spring Gala, a total of 540 Alpha robots were lined up in a military square-shaped formation, standing in four groups of 9 x 15 robots. The technical staff had programmed the robots with 12 sets of dance steps, all of its movements in line with the rhythm of Sun Nan's "Going to the Top" and completely in-sync – a Guinness Record.
According to Tencent, Alpha 1S was only invited to take part in the Spring Gala one month before Chinese New Year, letting the technical staff, a team of 36 experts, work day and night for an impeccable Gala performance.
In order for the performance to go smoothly, the staff also had to deal with two problems. The first was that the robot originally could only have a maximum distance of 50 meter to the control desk. This distance needed to be bigger for the great Gala venue, for which experts changed the transmitter, making it possible to control the 540 robots within a range of 5000 meter.
Another risk was that colliding robots would result in a possibly disastrous domino effect. But for the camera to properly capture the perfect formation of robots, they still had to be lined up near to each other. The LED lights in the robot's eyes with sensor were thus programmed to be ultrasensitive to distance and to stay within a 0.6 m x 0.6 m distance.
Every millisecond of the performance was tested in great detail and practised over and over again to make sure nothing could go wrong on Sunday night, February 6th, during the live show of the Gala.
China's future
Alpha 1S is China's first programmable, interactive and affordable robot meant for family entertainment. The features of Alpha 1S are promising and show that much more will be possible in the near future. Alpha's brother Alpha 2 will be less affordable (around 8000 US$), but can already do much more than dancing; this robot can act as a tutor, translation, personal assistant and help doing household tasks.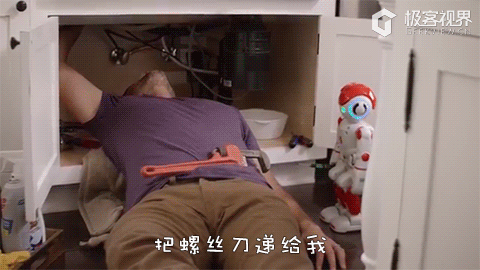 Weibo netizens praised the robots' Gala performance. One Weibo netizen says that her boss bought the CCTV Gala robot, and that all people in the office put their work down to see the robot dance along to 'Gangnam Style'.
The Alpha 1S can be bought online. On Taobao, the robot is sold for around 3000 RMB (±450 US$)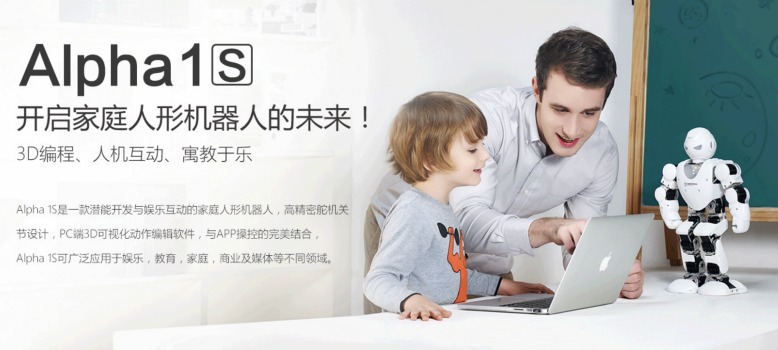 On a side note: remarkably, the multiple promotion campaigns for the made-in-China robot does not feature Chinese-looking models – making it seem like an American or European product.  
A woman named Sima comments on Weibo: "What interested most about the CCTV Gala were the robots dancing together with the drones on Sun Nan's song. It was such a novelty – this is China's future!"
– By Manya Koetse
Follow @WhatsOnWeibo
Images via CCTV screenshots by Whatsonweibo.com and Tencent
Gifs via http://www.wanhuajing.com/d84556
©2016 Whatsonweibo. All rights reserved. Do not reproduce our content without permission – you can contact us at info@whatsonweibo.com.
The Price is Not Right: Corn Controversy Takes over Chinese Social Media
It's corn! The "6 yuan corn" debate just keeps going.
Recently there have been fierce discussions on Chinese social media about the price of corn after e-commerce platform Oriental Selection (东方甄选) started selling ears of corn for 6 yuan ($0.80) per piece.
The controversy caught the public's attention when the famous Kuaishou livestreamer Simba (辛巴, real name Xin Youzhi), who has labeled himself as a 'farmer's son,' criticized Oriental Selection for their corn prices.
Founded in 2021, Oriental Selection is an agricultural products e-commerce platform under New Oriental Online. In its company mission statement, Oriental Selection says its intention is to "help farmers" by providing the channels to sell their high-quality agricultural goods to online consumers.
Simba suggested that Oriental Selection was being deceitful by promising to help farmers while selling their corn for a relatively high price. According to Simba, they were just scamming ordinary people by selling an ear of corn that is worth 0.70 yuan ($0.10) for 6 yuan ($0.80), and also not really helping the farmers while taking 40% of their profits.
During one of the following livestreams, Oriental Selection's host Dong Yuhui (董宇辉) – who also happens to be a farmer's son – responded to the remarks and said there was a valid reason for their corn to be priced "on the high side." Simba was talking about corn in general, including the kind being fed to animals, while this is high-quality corn that is already worth 2 yuan ($0.30) the moment it is harvested.
Despite the explanation, the issue only triggered more discussions on the right price for corn and about the fuzzy structure of the agricultural e-commerce livestreaming business.
Is it really too expensive to sell corn for 6 yuan via livestreaming?
The corn supplier, the Chinese 'Northeast Peasant Madame' brand (东北农嫂), is actually selling their own product for 3.6 yuan ($0.50) – is that an honest price? What amount of that price actually goes to the farmers themselves?
One person responding to this issue via her Tiktok channel is the young farmer Liu Meina (刘美娜), who explained that Simba's suggested "0.70 yuan per corn" was simply unrealistic, saying since it does not take the entire production process into account, including maintenance, packaging, transportation, and delivery.
Another factor mentioned by netizens is the entertainment value added to e-commerce by livestreaming channels. Earlier this year, Oriental Selection's host Dong Yuhui and his colleagues became an online hit for adding an educational component to their livestreaming sessions.
These hosts were actually previously teachers at New Oriental. Facing a crackdown on China's after-school tutoring, the company ventured into different business industries and let these former teachers go online to sell anything from peaches to shrimp via livestreaming, teaching some English while doing so (read more here). So this additional value of livestream hosts entertaining and educating their viewers should also be taken into account when debating the price of corn. Some call it "Dong Yuhui Premium" ("董宇辉溢价").
In light of all the online discussions and controversy, netizens discovered that Oriental Selection is currently no longer selling corn (#东方甄选回应下架玉米#), which also became a trending topic on Weibo on September 29.
But the corn controversy does not end here. On September 28, Chinese netizens discovered that corn by the 'Northeast Peasant Madame' brand (东北农嫂) was being sold for no less than 8.5 yuan ($1.2) at the Pangdonglai supermarket chain (胖东来), going well beyond the price of Oriental Selection.
Trying to avoid a marketing crisis, the Pangdonglai chain quickly recalled its corn, stating there had been an issue with the supply price that led to its final store price becoming too high. That topic received over 160 million views on Weibo on Friday (#胖东来召回8.5元玉米#).
Behind all these online discussions are consumer frustrations about an untransparent market where the field of agricultural products has become more crowded and with more people taking a share, including retailers, e-commerce platforms, and livestreaming apps. Moreover, they often say they are "helping farmers" while they are actually just making money themselves.
One Weibo user commented: "Currently, 'helping farmers' is completely different from the original intention of 'helping farmers.' Right now, it's not about helping farmers anymore, but about helping the companies who have made agricultural products their business."
"I bought a corn at a street shop today for 4 yuan ($0.55)," one Weibo blogger wrote: "It was big, sweet, and juicy, the quality was good and it was tasty – and people are still making money off of it. So yes, 6 yuan for a corn is certainly too expensive."
By Manya Koetse 
Get the story behind the hashtag. Subscribe to What's on Weibo here to receive our weekly newsletter and get access to our latest articles:
Spotted a mistake or want to add something? Please let us know in comments below or email us. First-time commenters, please be patient – we will have to manually approve your comment before it appears.
©2022 Whatsonweibo. All rights reserved. Do not reproduce our content without permission – you can contact us at info@whatsonweibo.com.
How Made-in-China 'Magical' Winter Essentials Are Keeping Europeans Warm Amid Energy Crisis
Chinese manufacturers of heating equipment are the "invisible champions" of Europe's energy crisis.
Chinese companies are profiting from Europe's energy crisis. Made-in-China electric blankets, electric kettles, sleeping bags, and hot water bottles are flying off the shelves and Chinese factories are working around the clock to meet the demand of European consumers.
"Chinese Electric Blankets Are the Magic Weapon Keeping Europeans Warm This Winter" (#中国电热毯成欧洲人今冬御寒神器#) and "Explosive Sales of Chinese Electric Blankets to Europeans" (#欧洲人买爆中国电热毯#) are among the popular hashtags discussed on Chinese social media this week in light of Europe's ongoing energy crisis.
Chinese companies are seeing booming sales of winter essentials recently. Since Russia's invasion of Ukraine, Europe is dealing with an energy crisis. Households and businesses across Europe are feeling the pinch: the shortage of natural gas has led to sky-high prices for heating and electricity. The explosions and subsequent gas leaks that occurred on the Nord Stream natural gas pipelines on September 26 have only made prospects bleaker.
Looking for creative ways to stay warm and reduce energy bills, made-in-China products are in high demand among European consumers, and Chinese factories are scaling up their production to meet the growing demand.
According to Toutiao News, some manufacturers in Dongguan are seeing the highest sales numbers in half a decade; sales volumes have tripled compared to the same period last year. This requires the factory workers to work in shifts of three so the production can continue around the clock.
Electric blankets are especially popular as they are relatively affordable and more cost-effective as they require less electricity to run compared to electric heaters. Chinese electric blankets are generally cheaper than local options.
Chinese media describe Chinese electric blankets as the 'magical weapons to defend against the cold' ("御寒神器").
The word shénqì (神器), meaning 'magical tool' or 'magical weapon', is often used to refer to products or objects that provide a simple or smart solution to a pressing problem, such as these paint buckets that became a viral hit during Spring festival travel season; this 'magical' device to prevent grannies from dancing underneath your window; or this gadget to take revenge on a noisy neighbor.
"Now there's even a joke saying the Yiwu electric blanket sellers are the ones who sabotaged the Nord Stream pipelines."
Besides electric blankets, other made-in-China 'magical weapons' that have become popular amongst European consumers include electric kettles, wearable sleeping bags, thermal underwear, and hot water bottles.
As this topic of Chinese winter products "taking over Europe" recently became a hot topic on Chinese social media, some people commented on how the prices for these products were much higher in Europe than in China.
In Europe, a simple rubber hot water bottle is usually sold for around ten euros ($10) while the exact same products are sold for around five to ten yuan ($0.70-$1.5) in China.
In this way, the European energy crisis turns out to be a lucrative one for Chinese businesses. Some bigger companies also manufacturing electric blankets saw their stock prices rise.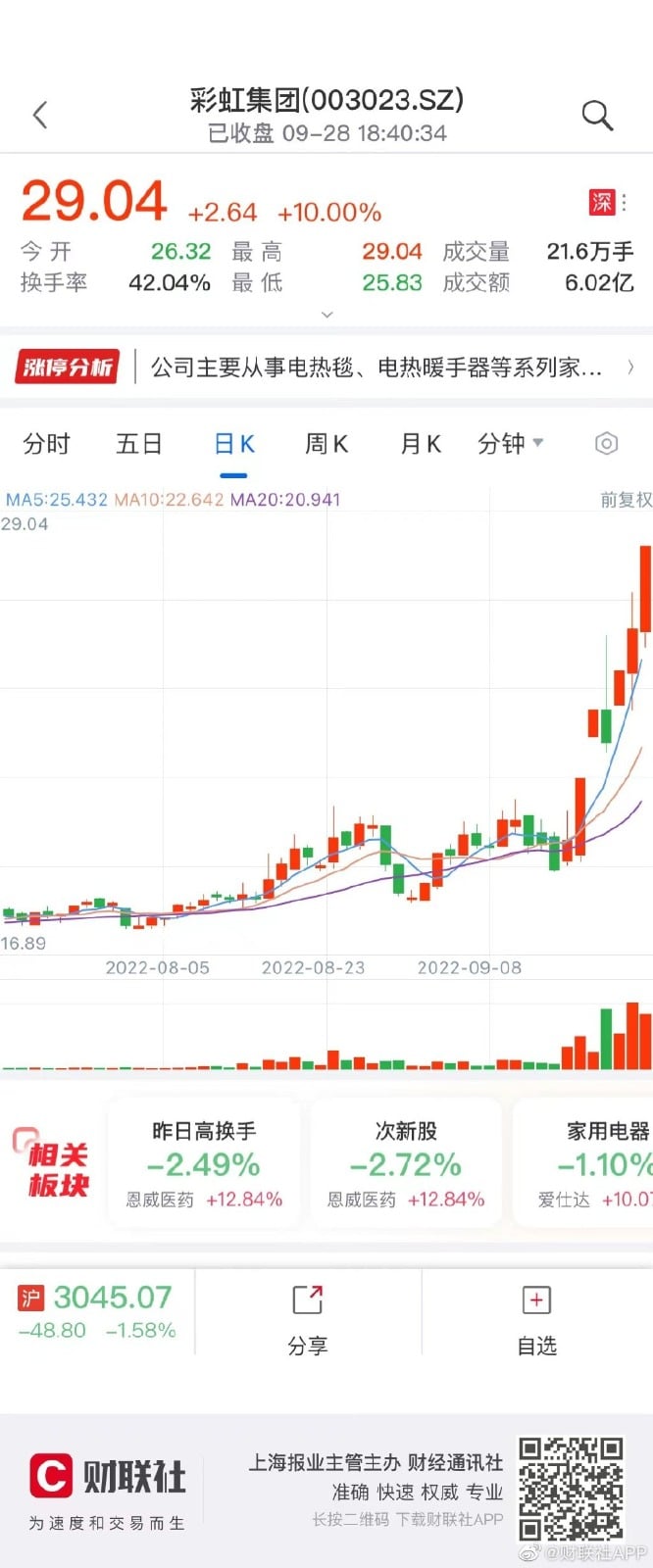 One joke circulating on Chinese social media suggests that Chinese electric blanket sellers from manufacturing cities such as Yiwu are the ones who sabotaged the North Stream pipes.
"I never expected China to get part of the profits," one popular comment said, with the following comment saying: "Thanks to the silly Europeans for making a contribution to our economy!"
"I heard they're even looking [to buy] our Chinese birthday candles, they've gone mad," one Weibo user wrote, while others jokingly wrote: "We're the real winners."
In light of the run on electric blankets, Chinese netizens also came up with some alternative suggestions to stay warm.
"It would be better if they'd wear long underwear pants," one commenter suggests, while others say that people could just "make love to generate electricity."
"Use a hot-water bottle and drink lots of hot water," some write, while others recommend European consumers to buy more hand warmers.
"I suggest them to buy our Xinjiang cotton quilts, they are sustainable and you can save on energy," one Weibo user wrote in reference to last year's Xinjiang cotton boycott.
One Weibo user drew their own conclusion in light of the current developments: "I think we could safely say that the world can do without Russians, but we'll always need China."
By Manya Koetse with contributions by Miranda Barnes
Get the story behind the hashtag. Subscribe to What's on Weibo here to receive our weekly newsletter and get access to our latest articles:
Spotted a mistake or want to add something? Please let us know in comments below or email us. First-time commenters, please be patient – we will have to manually approve your comment before it appears.
©2022 Whatsonweibo. All rights reserved. Do not reproduce our content without permission – you can contact us at info@whatsonweibo.com.