Behind the 540 Dancing Robots: Meet Alpha 1S
The dancing robots were the stars of the night at the CCTV Spring Festival Gala this year. Singer Sun Nan performed with a total of 540 robots at the Guangzhou Gala venue. This is the story behind the act; meet China's first humanoid robot Alpha 1S.
Dancing robots were the stars of the night at the CCTV Spring Festival Gala this year. Singer Sun Nan performed with a total of 540 robots at the Guangzhou Gala venue. Read about the background of the act and meet China's first humanoid robot Alpha 1S.
The Alpha 1S became famous overnight after its impressive performance at the   CCTV Gala. It was a case of "ten years of practice for one minute on stage" ("台上一分钟,台下十年功"), says the Tech reporter at China's news platform Tencent. They spoke with the technical staff behind the robots after the Gala. Chinese Mandopop singer Sun Nan (孙楠) sang the song "Going to the Top" (冲向巅峰) as 540 robots were dancing around him, all doing exact same movements at the exact same time.
Meet Alpha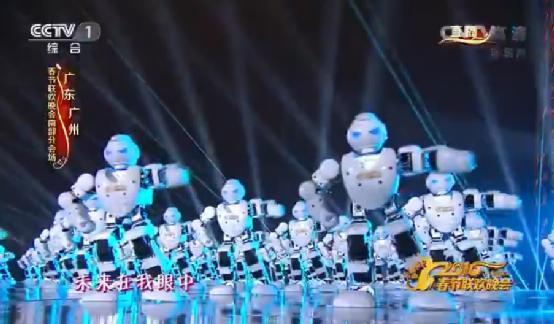 The robot is China's first humanoid smart robot. It belongs to the Alpha robot family (阿尔法家族) and carries the name Alpha 1S. It is a truly made-in-China product, developed by Chinese tech experts and locally produced. The creators of Alpha 1S, Chinese company UBTech (圳市优必选科技有限公司) spent five years and over 50 million RMB (7.6 million US$) to produce their star robot, designed for families. In many respects, Alpha 1S is a pioneering work, especially when it comes to the patented computer system at its core. According to Tencent, its technique "surpasses that of American, European, Japanese and Korean robots."
One of the reasons why Alpha has such good dancing skills is because it has 16 different joints, giving the robot the freedom to move like a human.
His eyes are flickering blue-ray LEDs with sensors. On the evening of the Gala performance, all robots were numbered so that technical staff could control the twinkling of the eyes in every single robot.
The robot's software is compatible with both Android and IOS mobile systems, and can also be linked to a computer. Users can edit the robot's programme themselves, which is also possible for people with little knowledge of robots or programming. Even more awesome: you can preview the robot's movements in a 3D visualisation on the computer, making it easy to edit and change its movements after seeing them on screen. With the Alpha app, it is also possible for owners to programme movements by playing around with their robot; it will then remember the movement sequence. This means you can let the robot dance in whatever way you want (- we cannot get over how cool this is).
The Gala performance
On the night of the Spring Gala, a total of 540 Alpha robots were lined up in a military square-shaped formation, standing in four groups of 9 x 15 robots. The technical staff had programmed the robots with 12 sets of dance steps, all of its movements in line with the rhythm of Sun Nan's "Going to the Top" and completely in-sync – a Guinness Record.
According to Tencent, Alpha 1S was only invited to take part in the Spring Gala one month before Chinese New Year, letting the technical staff, a team of 36 experts, work day and night for an impeccable Gala performance.
In order for the performance to go smoothly, the staff also had to deal with two problems. The first was that the robot originally could only have a maximum distance of 50 meter to the control desk. This distance needed to be bigger for the great Gala venue, for which experts changed the transmitter, making it possible to control the 540 robots within a range of 5000 meter.
Another risk was that colliding robots would result in a possibly disastrous domino effect. But for the camera to properly capture the perfect formation of robots, they still had to be lined up near to each other. The LED lights in the robot's eyes with sensor were thus programmed to be ultrasensitive to distance and to stay within a 0.6 m x 0.6 m distance.
Every millisecond of the performance was tested in great detail and practised over and over again to make sure nothing could go wrong on Sunday night, February 6th, during the live show of the Gala.
China's future
Alpha 1S is China's first programmable, interactive and affordable robot meant for family entertainment. The features of Alpha 1S are promising and show that much more will be possible in the near future. Alpha's brother Alpha 2 will be less affordable (around 8000 US$), but can already do much more than dancing; this robot can act as a tutor, translation, personal assistant and help doing household tasks.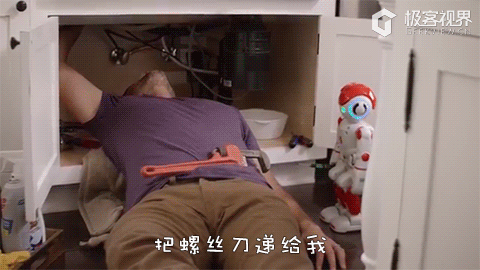 Weibo netizens praised the robots' Gala performance. One Weibo netizen says that her boss bought the CCTV Gala robot, and that all people in the office put their work down to see the robot dance along to 'Gangnam Style'.
The Alpha 1S can be bought online. On Taobao, the robot is sold for around 3000 RMB (±450 US$)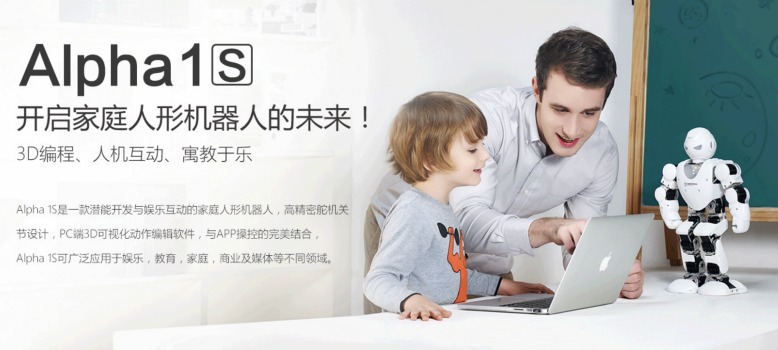 On a side note: remarkably, the multiple promotion campaigns for the made-in-China robot does not feature Chinese-looking models – making it seem like an American or European product.  
A woman named Sima comments on Weibo: "What interested most about the CCTV Gala were the robots dancing together with the drones on Sun Nan's song. It was such a novelty – this is China's future!"
– By Manya Koetse
Follow @WhatsOnWeibo
Images via CCTV screenshots by Whatsonweibo.com and Tencent
Gifs via http://www.wanhuajing.com/d84556
©2016 Whatsonweibo. All rights reserved. Do not reproduce our content without permission – you can contact us at info@whatsonweibo.com.
Top 10 Most Popular Smartphones in China (Fall/Winter 2020)
From OPPO to iPhone, these are the most popular smartphones in China at the moment.
These are the most popular smartphone brands and devices in China right now. An overview by What's on Weibo.
It's been a while since What's on Weibo last did a top 10 of most popular / top-rated smartphones in China (link). Because the latest smartphone models have been attracting a lot of attention on Chinese social media recently, it is high time for another update.
Apple's iPhone 12 series, Huawei's Mate 40, and Samsung's Note 20 series are among the most discussed smartphones this season, but there are so many more devices gaining popularity over the past few weeks and months.
In previous years, there was a strong focus on bezel-less screens, trendy designs, and selfie camera quality. Now, there's a shifting focus on 5G, (8K) video and multiple cameras, fast charging technology, and overall fast performance. All models in this list are 5G ready.
For this list, we loosely follow the popularity rankings of Zol, a leading IT portal website in China that compiles its lists based on the data provided by its own Internet Consumer Research Center (ZDC 互联网消费调研中心).
Since its top ten rankings are changing every day, we also take into account how much views and clicks these latest models are receiving on social media site Weibo. If multiple models of the same series occur in different places in the official rankings, we've put them under one ranking together (e.g. the OPPO Reno 4 SE and the OPPO Reno 4 Pro, or the Huawei Nova 7 Pro and Huawei Mate 40).
China's most popular smartphone brands at this moment are OPPO, Vivo, Huawei, Apple, and Honor.
When popular Weibo blogger Gǎojī Juéshì (@搞机爵士,2.1 million fans) recently asked his followers which flagship phone of the moment they would choose – Apple's iPhone 12, Huawei's Mate 40, or Samsung's Note 20 – a majority of 49% of respondents voted for the Huawei brand. 43% voted Apple, and 8% voted Samsung.
Although the number one of this list, the OPPO Reno4, has consistently been holding the number one spot in last week's ranking, the other models are shifting places in the top rankings, so this is not an 'official' top ranking list, just one that is compiled by us following the latest trends.
1. OPPO RENO4 SE & PRO (8GB/128GB/5G)

OPPO is a Guangdong-based brand officially launched in 2004. It is mainly known for targeting China's young consumers with trendy designs and smart marketing. Its product quality combined with successful online marketing has made the brand super popular throughout the years.
For the Reno4, TF Boys member Wang Junkai (@王俊凯, aka Karry Wang) who has nearly 79 million fans on Weibo, is the OPPO brand ambassador promoting this model. One Weibo post by Wang promoting the Reno4 SE received over 735,000 comments and one million likes.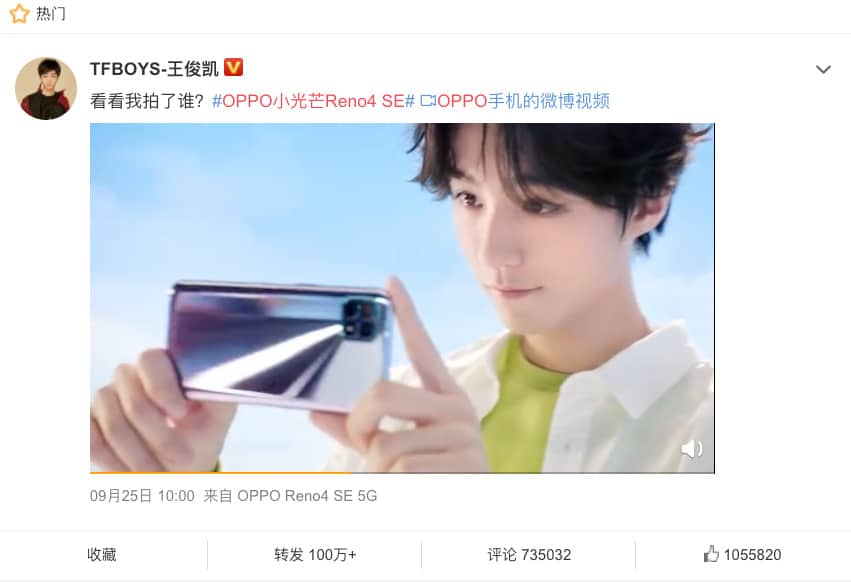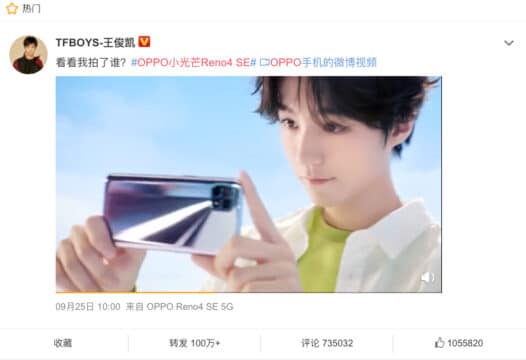 The OPPO Reno4 SE was officially launched in China in late September of 2020 and is not yet available for the international market.
The Reno4 SE has a 6.43-inch AMOLED display (1080 x 2400 pixels) and comes with a triple rear camera setup (48MP, 8MP, 2MP). Noteworthy is its 32MP (!) selfie camera.
It comes with 8GB of RAM and 128GB storage (no expandable storage). Some of the Reno4 SE's other highlights include the 65W fast charging and 5G connectivity support. The smartphone runs Android 10 OS, topped with OPPO's own ColorOS 7.2.
On Weibo, the OPPO Reno4 SE hashtag (#OPPO小光芒Reno4 SE#) has 710 million views at the time of writing.
The Oppo Reno 4 Pro is also listed in Zol's top ranking list, ranking 8 at the time of writing. This model is slightly bigger, with a Super AMOLED display and extra memory card slot. It also has NFC and a more high-end camera. It is priced around ¥3799 ($566).
The OPPO Reno4 SE is priced at ¥2499 ($373) at JD.com and Tmall, and is one of the cheaper devices in this list – its price is nowhere near that of the Samsung Note 20 Ultra or the iPhone 12, making it much more affordable to many. The Reno4 SE smartphone comes in three color options: Super Flash Black, Super Flash Blue, and Super Flash White.
2. VIVO X50 PRO (8GB/128GB/5G)

At time of writing, not only does the Vivo x50 Pro hold the number two spot in the top popular smartphone rankings, but Vivo is also ranking as the second most popular smartphone brand in China at this moment (OPPO being number one).
Like OPPO, Vivo is another Chinese domestic brand that has gained worldwide success, first entering the market in 2009. Its headquarters are based in Dongguan, Guangdong.
When it comes to marketing its smartphones, Vivo has really focused on camera quality over the past years. Its earlier Vivo x27 device was launched as a "night photo wonder tool," and for the Vivo x50 Pro, there is again this focus on "redefined photography," camera light sensitivity and stabilization.
The main camera is a 48MP "Gimbal" main camera, accompanied by a 13MP, 50 mm prime portrait camera, a wide-angle lens, and 60 x optical zoom camera.
Collaborating with state media outlet CCTV, there recently was a Golden Week social media promotion of the device showing beautiful night photos from the Summer Palace.
The Vivo x50 Pro was launched in June of 2020. The slim device has a 6.56 inch AMOLED display, 1080 x 2376 pixels. Due to its powerful processor, 90 Hz high refresh & 180 Hz touch sampling rate, and gaming-centric features, the Vivo x50 Pro will also be appreciated by gamers.
By now, the Weibo hashtag associated with the Vivo x50 series (#vivo X50系列 超感光微云台#) has gained over 1.7 billion views.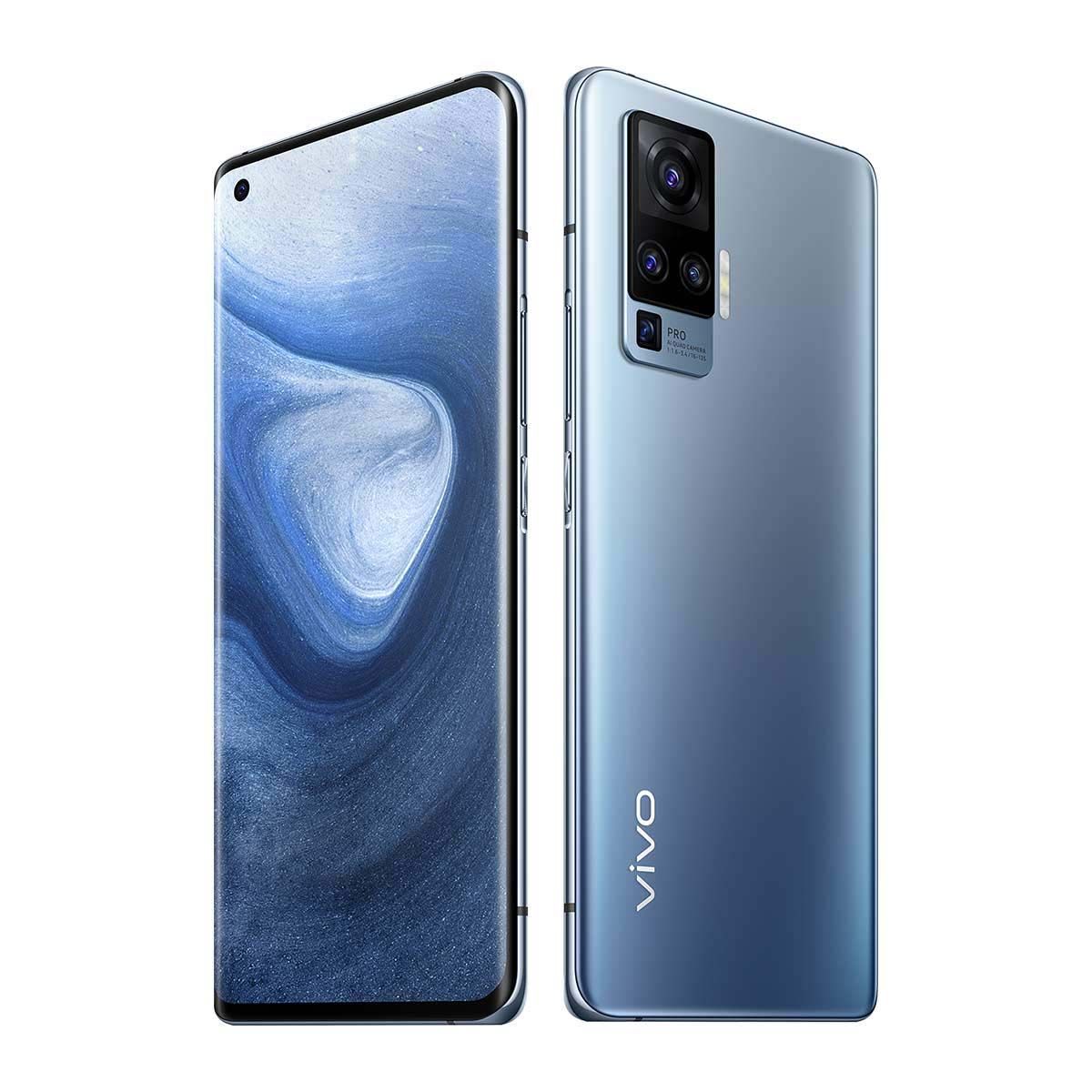 Many people on social media also share their own photos shot with their Vivo x50 Pro.
The Vivo x50 Pro 5G is priced at ¥3998 ($596) at e-commerce sites such as JD.com. It comes in Dark Blue and Light Blue colors.
3. Huawei Nova 7 Pro (8GB/128GB/5G) and Huawei Mate 40 (8B/128GB/5G)

Both the Huawei Nova 7 Pro and Huawei Mate 40 are in the top ranking lists of this moment. Huawei also ranks number three in official top-ranking smartphone brand lists of this moment, coming in before Apple in popularity.
The Huawei Nova 7 was released in April of 2020, and the Huawei Mate 40 series is to be released in China on October 30 with the Mate 40, Mate 40 Pro, and Mate 40 Pro+ (we'll update this when more news comes out). The Mate 40 and Mate 40 Pro were previously on pre-order sale, and reportedly sold out within 30 seconds. The Mate 40, which ranks highest in popularity at this time, is an 'entry-level' device within the Mate 40 series.
The Huawei Mate 40 will come with a 6.76-inch Flex OLED display with a 2722 x 1344 pixels screen resolution, a 90Hz refresh rate, and a 240Hz touch sampling rate. There's a lot of hype surrounding the Huawei Mate 40 since it will come with "a feature" that is still to be disclosed.
The older Huawei Nova7 Pro is a dual-sim device. It has a 6.57-inch display (1080 x 2340) and a 64MP + 8MP + 8MP + 2MP rear camera, the front camera being 32MP + 8MP.
The Weibo hashtag for the Huawei Nova 7 series (#华为nova7#) has nearly 2 billion views on Weibo at time of writing, with the Huawei Mate 40 garnering 1.2 billion views on its hashtag page (#华为Mate40#).
The Nova 7 pro is priced at ¥3699 ($550), with the prices of the Mate 40 series yet to be released. The Nova 7 Pro was released in the colors Midnight Black, Silver, Forest Green, Midsummer Purple, and Honey Red.
4. Samsung Galaxy Note 20 Ultra (12GB/256GB/5G)
Together with Apple, Samsung currently is among the most popular smartphone brands in the PRC that is not made-in-China. The brand seems to have been able to win back consumer's trust after previous problems with overheating and exploding batteries.
The Galaxy Note 20 and Note 20 Ultra were launched in summer 2020. Both are top-notch devices, with a Snapdragon 865 Plus processor and a 10-megapixel selfie camera, and of course, the Note's landmark 'S Pen' including new gestures.
What makes the 'Ultra' device different from the Galaxy Note 20 is its Gorilla Glass Victus back (which is more durable and has better drop resistance), its AMOLED screen, 108-megapixel camera, and its microSD card slot – making it possible to expand the  256GB storage with a Micro-SD of up to 1TB. Despite the price difference, the aforementioned features make it understandable that the 'Ultra' is a more popular choice over the Samsung Note 20 device.
The Galaxy Note 20 Ultra shoots 8K video, the highest-resolution video recording available. It is also the first Note with a 120 Hz refresh rate display. For reference:  a standard smartphone display usually refreshes at 60 times per second, or at 60 Hz. This high refresh rate means you get smoother animations and navigation. The device also has a 240Hz touch sampling rate (the frequency at which the display polls for touches on the display).
With its 6.9 inch (1440 x 3088) display, the Note 20 Ultra is the biggest phone on this list. It weighs 208 grams.
On Weibo, the hashtag "Samsung Note 20" (#三星note20#) has over 330 million views. The Samsung Note 5G Ultra is available in bronze, white, and black, and is available from ¥9199 ($1370), making it the most expensive phone on this list. Although many people on Weibo say they do like this phone, the high price is an obstacle, with some saying: "The price just kills me."
5. OnePlus 8Pro and 8T (8GB/128 GB/5G)
"Never settle" is the slogan used by OnePlus, a Shenzhen-based Chinese smartphone manufacturer founded by Pete Lau and Carl Pei in December 2013.
Both the OnePlus8Pro and the cheaper 8T models are ranking high in current top listings. The 8T was released in October of this year, while the Pro version came out earlier in April.
Both phones come with Dual-SIM, AMOLED display (120 Hz refresh rate), Gorilla Glass 5 front and back, 4K video, stereo speakers, NFC, and 48MP main cameras.
The Pro is the bigger phone – with its 6.79 inch screen and 199 grams, it comes quite close to the Samsung Note 20 Ultra. It also has a slightly more advanced quad camera.
The OnePlus 8 series hashtag (#一加8#) currently has some 1,3 billion views on Weibo.
The OnePlus 8 Pro received quite some attention on social media earlier this year, when it turned out that its 'Photochrom' color filter, using infrared sensors, could see through some materials, such as plastic.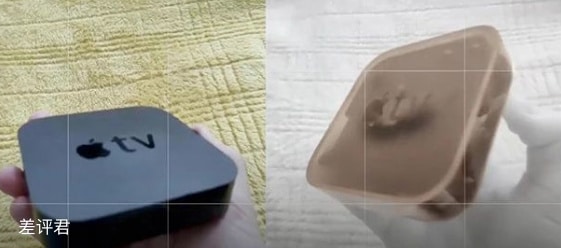 The OnePlus 8 Pro 5G is priced at ¥5399 ($805), the OnePlus 8T model is priced at ¥3399 ($507).
6. iQOO 5 (12GB/128GB/5G)
The iQOO is not well-known outside of China, but it is actually a sub-brand of Vivo. iQOO is owned by the BKK Group (步步高), which also owns OPPO, OnePlus, and RealMe.
The iQOO 5 was released in August of this year. Its AMOLED display is about the same size as the OnePlus8T (6.56 inch), they both have 120Hz refresh rate screen, dual SIM, and the two phones actually seem to be competitors in multiple ways, although the iQOO is the pricier option.
The iQOO has a 16-megapixel selfie camera, its rear camera is a 50MP, along with a 13MP ultra-wide angle and 13MP depth sensor. It has 8K video recording.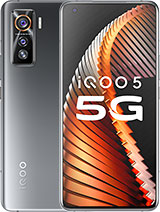 On social media, the iQOO is mainly marketed as a 'fast phone' – and in doing so (#iQOO 5 超能竞速#) it has reached 370 million views on its hashtag page at time of writing.
The iQOO 5 is priced at ¥4298 ($640) and comes in blue or grey.
7. OPPO FIND X2 PRO (12GB/256GB/5G)

The OPPO Find X2 Pro was already launched in March of 2020 and yet it still is one of the most popular phones of the moment in China – even though it is also one of the more expensive devices in this list.
With its 6.7 inch display, it is just as big as the Apple iPhone 12 Pro Max, and in some ways it could be argued that it is a real competitor. With its 48 MP/13MP/48MP main camera and 32MP selfie camera, and, among others, stereo speakers and fast-charging features, it's a fancy device.
Some reviewers argue the design is better than the Apple iPhone Pro, and that its display is more impressive.
The OPPO Find X2 series hashtag page (#OPPO Find X2#) has over 1.8 billion views on Weibo.
Priced at ¥5999 ($895), the OPPO Find x2 Pro comes in Black, Orange, Light Grey, Green, Lamborghini Edition, with the orange/grey/green editions all made from (vegan) leather instead of glass or plastic.
8. IPHONE 12 (4GB/128GB/5G) & IPHONE 12 PRO MAX (6GB/128GB/5G)

Despite its relatively high price, the iPhone 12 is still very popular in China – but at time of writing, still lags behind a bit in the top-ranking lists, and does not come up in the top five lists (yet).
The Apple iPhone 12 and the Pro Max were both announced on October 13, with the iPhone 12 launched later in October, along with the Apple iPhone 12 Pro. The Apple iPhone 12 Mini, like the Pro Max, is yet to be released.
The iPhone 12 is the smallest and lightest model of the 12 / 12 Pro / 12 Pro Max trio. It has a 6.1 inch (1170 x 2532) Super Retina XDR display, which is also among the smaller device displays in this list. The phone is also marketed as "the world's smallest, thinnest, lightest 5G phone" with the "best iPhone display ever." It comes with a dual 12-megapixel camera on the rear and a 12-megapixel selfie camera on the front.
It's actually hard to track the views on the iPhone 12 series on Weibo since there are so many different hashtags relating to iPhone12 news – this in itself gives an idea of how popular this phone is. The most used "iPhone 12" hashtag (#iphone12#) has a staggering 9 billion views.
The iPhone 12 comes in the Black, White, Red, Green, Blue colors, and is currently priced at ¥6299 ($940) in China. The 12 Pro Max, with a giant 6.7-inch display and fancier camera, is priced at ¥9299 ($1387) – making it the most expensive phone on this list.
9. HONOR X10 & HONOR 30 (6GB/128GB/5G)

Together with the super popular OPPO's Reno 4 SE, the Honor X10 and Honor 30 are among the more affordable devices on this list, with the X10 being slightly more popular than the more expensive Honor 30.
Honor is perhaps not as well-known outside of China as other Chinese smartphone brands are.  Honor (荣耀), established in 2013, is the budget-friendly sister of the Huawei brand. The company's sub-brand has been doing very well over the past years. Honor focuses on great value for money, and in doing so, targets younger consumers, not just with its relatively low prices, but also with its trendy designs.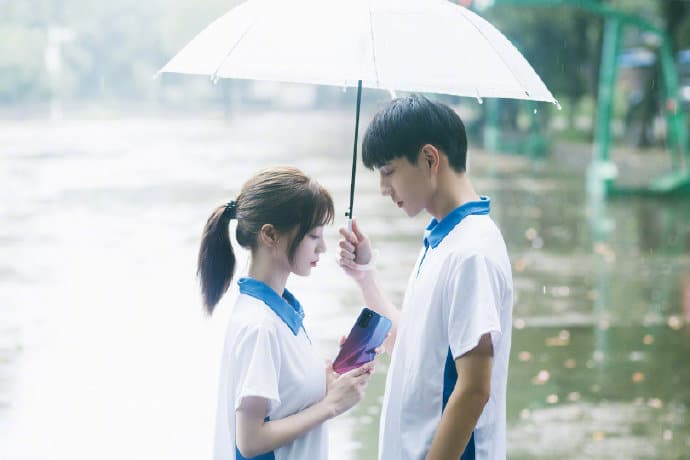 The Honor X10 5G was released in May of this year, the Honor30 was released a month earlier. Size-wise, display-wise, price-wise, these Honor devices could compete with the newer OPPO Reno 4 device, with many of their specs being similar. Both devices support expandable memory.
The Honor 30 is slightly better than the X10 when it comes to pixel density and CPU speed, but this model also has a better camera setup (40+8+8+2 MP versus 40+8+2 MP).
The X10, however, has a stronger battery (4300mAh) and a bigger screen (6.63 inches).
Honor30 hashtag (#荣耀30#) has garnered 3,5 billion views on Weibo thus far; the X10 is also popular on social media (#荣耀x10#) with 1,1 billion clicks.).
The Honor X10 is priced at ¥2199 ($328). The Honor 30 is ¥2699 ($402).
10. XIAOMI 10 (8GB/128GB)

Since the launch of its first smartphone in 2011, Beijing-brand Xiaomi has become one of the world's largest smartphone makers.
The Xiaomi 10, released in May 2020, is a dual SIM device that comes with a 6.67-inch (2340 x 1080) AMOLED display with a 90 Hz refresh rate, a strong 4780 mAh battery, and 108+13+2+2 MP rear camera. It also supports 5G and has quick charging, so it's a very 2020 device. According to Gadgets Now, the Xiaomi 10 "lives up to the hype."
With over 3,2 billion views on the Xiaomi 10 hashtag page on Weibo (#小米10#), the Xiaomi brand also succeeded to create an online hype earlier this year. Discussions were mostly focused on the model's camera performance and its screen.
The Xiaomi 10 is priced around ¥3499 ($521), with cheaper deals available. It comes in black, grey, green, and pink.

For clarification, we'll list the aforementioned devices again, based on pricing, with the most expensive devices coming first. Note that these are the approximate prices for the Chinese market, which might be (very) different outside of China:
1. iPhone 12 Pro Max / ¥9299 ($1387)
2. Samsung Note 20 5G Ultra / ¥9199 ($1370)
3. iPhone 12 / ¥6299 ($940)
4. OPPO Find x2 Pro / ¥5999 ($895)
5. OnePlus 8 Pro 5G / ¥5399 ($805)
6. iQOO 5 / ¥4298 ($640)
7. Vivo x50 Pro 5G / ¥3998 ($596)
8. OPPO Reno4 Pro / ¥3799 ($565)
8. Huawei Nova 7 Pro 5G / ¥3699 ($550)
9. Xiaomi 10 / ¥3499 ($521)
10. OnePlus 8T / ¥3399 ($507)
11. Honor30 / ¥2699 ($402)
12. OPPO Reno4 SE / ¥2499 ($373)
13. Honor x10 / ¥2199 ($328)
By Manya Koetse
Follow @WhatsOnWeibo
NB: This post is not a sponsored post in any way. This article may, however, include affiliate links that at absolutely no additional cost whatsoever to you allows this site to receive a small percentage in case you purchase something after you click.
Spotted a mistake or want to add something? Please let us know in comments below or email us. First-time commenters, please be patient – we will have to manually approve your comment before it appears.
©2020 Whatsonweibo. All rights reserved. Do not reproduce our content without permission – you can contact us at info@whatsonweibo.com.
Trump's TikTok Ban Goes Trending on Weibo (and on TikTok)
"Did Trump buy up the trending lists?", some Chinese web users wonder.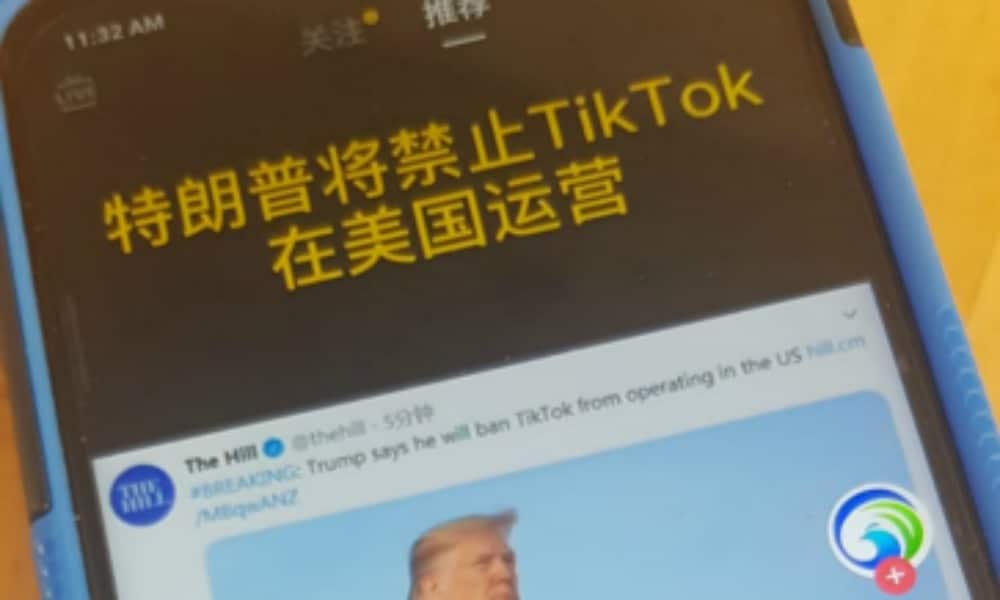 First published
Just days after TikTok released a statement saying it would open its algorithms, President Trump announced that the app would be "banned from the United States."
Trump reportedly said he would take action as soon as Saturday, August 1st, using emergency economic power or an executive order. The move comes at a time of China-US escalating tensions.
TikTok has recently fallen under scrutiny in the U.S. over security and data concerns, but also raised concerns in Australia, India, Japan, and Europe.
TikTok is the international version of Douyin (抖音), a short video media app owned by China's young tech giant Bytedance (字节跳动). The app allows users to create, edit, and share short videos as well as live streams, often featuring music in the background.
Earlier this week, TikTok CEO Kevin Mayer released a statement addressing recent security concerns regarding the popular short video app due to its Chinese origins.
"We are not political, we do not accept political advertising and have no agenda – our only objective is to remain a vibrant, dynamic platform for everyone to enjoy," Mayer wrote.
In the statement, titled "Fair competition and transparency benefits us all," Mayer announced the launch of a Transparency and Accountability Center for TikTok's moderation and data practices where, as he wrote, "experts can observe our moderation policies in real-time, as well as examine the actual code that drives our algorithms."
Since its launch in 2016, Douyin has grown to be one of China's most popular apps. In early 2020, the Chinese version of the app had amassed some 400 million daily active users.
The app also became an international success shortly after launching its overseas version, and especially after it acquired popular video app Musical.ly, merging the app with its own platform in 2018 under the TikTok brand name. In the first quarter of this year, Tik Tok became the most-downloaded app worldwide. In the US, the app has some 80 million users.
Various media previously reported that Microsoft was exploring to purchase the video-sharing app from its parent company.
Both news items, the alleged selling of TikTok and the newly announced ban, entered Weibo's top trending list on Saturday afternoon, Chinese local time, under the hashtags "Trump Will Order ByteDance to Sell TikTok's U.S. Business" (#特朗普将命令字节跳动出售TikTok美国业务#) and "Trump Will Ban TikTok' from Operating in America" (#特朗普将禁止TikTok在美国运营#).
The American ban on TikTok also went trending on Douyin, the Chinese TikTok, where state media accounts such as China Daily posted a video of Trump talking about the possible Tik Tok ban accompanied by ominous music.
"Did Trump buy up the trending lists?", one commenter wondered.
"Perhaps he doesn't know he became trending on China's TikTok himself now," one TikTok user wrote.
On Weibo, responses to the American TikTok news developments are mixed, but a majority of web users express amazement that a possible ban on the Chinese app could occur in the world's premier free-market economy.
"Haha, a free market economy?!", many Weibo users wrote: "It's time to revise Western economic textbooks."
"Political interference in markets, it's what Trump does best," others wrote.
Many web users comment that by banning TikTok, Trump would do what China did years ago. American social media platforms such as Facebook and Twitter have been blocked in China since 2009.
Some users suggest that it would be better for TikTok to be banned in the U.S. than being sold ("If it's banned, the ban could always be lifted again"), while others think selling is the better option ("Bytedance could at least still earn money by selling").
Weibo blogger Lin Huijie (蔺会杰) – founder of the Aigupiao app – also posted about the recent developments, writing:
"Today, Trump has officially launched an attack on TikTok, which will either be banned or be forced to sell to Microsoft. We can't actually say anything about this; after all, we already blocked several American software a decade ago. But as part of their "contain China" strategy, America banning Tik Tok is similar to how it encircles and suppresses Huawei. As a 5G leader, Huawei has broken through the U.S.-controlled technological highlands, while Tik-Tok has broken through the American monopoly on global social networks."
Lin further writes that in the mobile internet era, social media platforms are powerful tools to shape public opinion and are a way for the US to "rule the world." With China gaining more influence in the English-language social media world, American soft power would be reduced. Lin suggests that the banning of TikTok is merely a strategic move to limit China's power.
Some commenters compare the banning of TikTok to what recently happened to the closure of the Chinese consulate in America and the American consulate in China; if the American Facebook and Twitter are blocked in China, then the Chinese TikTok gets blocked in the US.
"[But] it's not that China doesn't allow these platforms to be used," one person responds: "It's that they require these services to be based in China and to accept government supervision."
Despite the major interest in the recent developments concerning TikTok in America on Weibo, there are also those who hope for less eventful days: "Would it be possible for Trump to not go trending every single day?"

This story is still developing.
Read more about articles about Sino-US relations here.
By Manya Koetse
Follow @WhatsOnWeibo
Spotted a mistake or want to add something? Please let us know in comments below or email us. First-time commenters, please be patient – we will have to manually approve your comment before it appears.
©2020 Whatsonweibo. All rights reserved. Do not reproduce our content without permission – you can contact us at info@whatsonweibo.com.